Dev Raturi
Co-Founder of Amber Palace and owner of China Wide Restaurant Chain Redfort tells us about his weekend in the city.
Originally from Uttarakhand in India, Dev Raturi now lives in Chengdu after spending the last 12 years building the Redfort chain of Indian Restaurants across China. His newest project is the recently opened Amber Palace – in In99, bringing high end Indian cuisine to the city, hoping not just to fill people's stomach, but to show them artifacts, customs and culture from his country.
This weekend in Chengdu he will celebrate Diwali, the Indian festival of light at Amber Palace and this is what will go down:
You started in China in 2005 as a steward in an Indian restaurant in Shenzhen. You now have quite an empire – how did this come about? What are your tips for success?
I always tried and did my best in whatever task was given to me irrespective of the returns tied to the task. When I opened the first restaurant with the savings I had and healthy contribution from friends and family, I gave it all my focus and efforts.
I also owe a lot to the support of my team and co-workers with a great deal coming from all the love and trust of our guests and my Chinese brothers in this great country.  In the end I can say that it is all about your team. If your team is smarter than you, no one can stop you to succeed.
Diwali is one of the most important celebrations in the Indian calendar, what do you have planned?
Dev Raturi: We have always celebrated all major Indian and Chinese festivals with much fanfare. This is also my way to be able to bring about the cultural exchange and develop insights and understanding between two great countries and cultures.
This year too, we are doing our bit to enable the Indian diaspora in China to feel at home and celebrate Diwali. This also helps in showcasing the Indian ethos to the locals here. I would like to take this opportunity to welcome everyone to Amber Palace on the occasion of Diwali and experience the traditions and warm get together of the Indian community in Chengdu.
You have mentioned before that for you food is more just something to fuel you. What does it mean to you? How has this shaped Amber Palace?
Dev Raturi: I believe that food or cuisine is a window to the great culture and people of that region. Food forms part of the daily intake and reflects the wellbeing of families and people.
I want the food experience to also include the cultural aspects like music, dance performances, holistic wellbeing etc. and act as a melting pot thus being an exchange vehicle for people on both sides. This develops mutual understanding and love.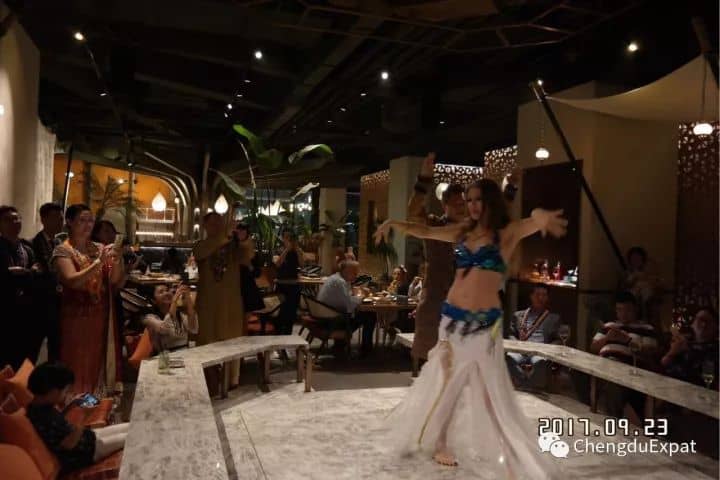 Chengdu and Sichuan in general is famous for having strong local tastes that make it difficult for other types of cuisine to enter the market. Do you think Indian food responds to this differently?
Dev Raturi: It is true that Sichuan is famous for its strong local tastes and it has actually worked in our favour. People here love their food and as a result they also have a great penchant for trying out new dishes from far and wide.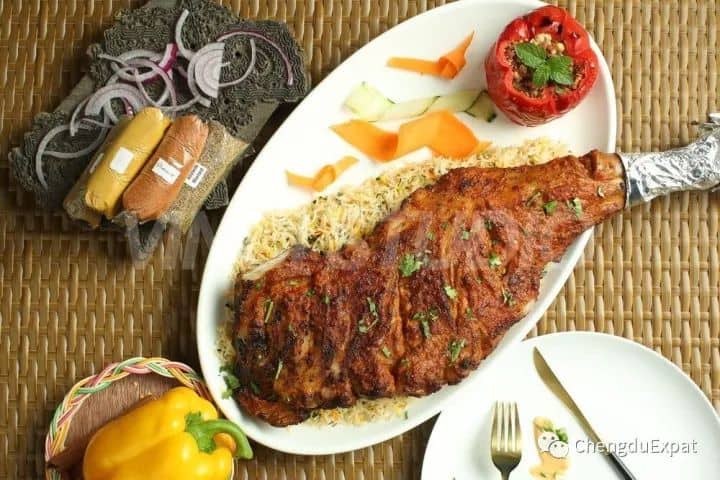 This open appreciation of food of all types gives us the opportunity to present them with Indian food which is quite similar in its use of spices and chillies and yet is different in its treatment of the dishes. We, in our part also keep a close eye on the preferences and incorporate changes to enhance acceptance while keeping the dish authentic.
Now Amber Palace has opened, what do you have planned next?
Dev Raturi: Now that Amber Palace is open, our first step is complete. More work lies ahead to make it a truly great experience each time you visit us. For now my complete focus is to satisfy the taste buds and cultural appetite of Chengdu people and provide them best value for money when they choose to dine with us.

As for plans ahead, there is always a desire to set a new foot in another place, but for now the love of people in Chengdu is keeping me grounded here. You will surely know when we make the next move.
Amber Palace 2017 Chinese Diwali Festival
Join Amber Palace for a celebration including traditional dance, food, traditional mehndi, crackers, lucky draw and more to celebrate diwali this weekend. Click  阅读原文 at the bottom of the article for more infomation.
Saturday & Sunday
21st & 22nd October
1199, Tianfu Avenue North Section, Yintai In99 Center L808B
天府大道北段1199号,成都银泰中心L808B