Allen Sanchez Co-founder of Le Wagon Chengdu
Although originally from LA , we caught up with Allen on his 4 year anniversary in Chengdu. He first came here as a university councillor  and after a brief dalliance in Hong Kong he has recently returned to the city to set up Le Wagon, the first coding boot camp for creative entrepreneurs in China. Le Wagon teaches non-technical people how to code so that they can build their product ideas into reality.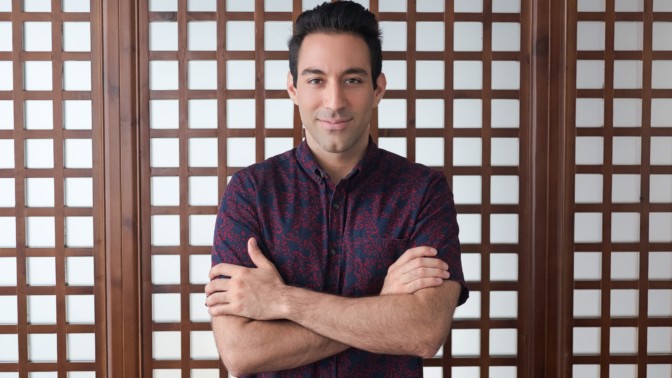 Since he returned to the city he has been busy organising the marketing, partnerships, student and teacher recruitment, workshops and community events necessary to run the first 9 week program. And whilst on the day of his first cohort's graduation he looks a little stressed, he also hummed with pride as he told us about his motivation with the project
Chengdu-Expat: You've recently returned to Chengdu, what pulled you back?
Allen: I was working in Hong Kong for an ed tech company that helped put Masters Degrees online – but the company didn't have a concept of how to market in Asia. It made me realise that I knew enough about the education industry and how things worked here to bring a quality product back to Chengdu and that's when I discovered Le Wagon.
In Chengdu there's a high turnover of international people and quality people in education don't stick around long  –  this is partly because in many Chinese education companies there isn't much room for growth in current positions available for expats.
With LeWagon I hope to address this problem. Because there's not enough quality jobs or opportunities here – there are teaching jobs or college counsellor positions like I did – but the goal of the program is to equip these students with the skills they need to start their own companies and do their own projects. And some of the students graduating today do have plans to stay and set up here, although I don't want to say too much. This is awesome because I want the program to change the scenery, change the opportunities here.
Chengdu-Expat: You're encouraging others to start their own projects. What difficulties did you face yourself setting up Le Wagon in Chengdu?
Allen: Bringing a global product here hasn't been easy. Le Wagon now opperates in 23 cities around the world and I did the course in Shanghai this February myself.  Compared to Chengdu,  Shanghai has a lot more international tech people, a lot more programmer and lot more people in education.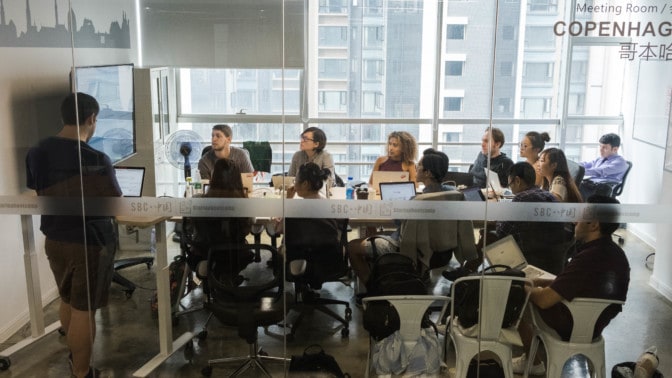 It's meant it's been a lot harder to bring experts here to teach the course (as each aspect of the course is taught by an expert) as they've never heard of the city – so we've actually brought a lot of teachers over from other places. We try and recreate a start-up environment for the students, that's why the course is held currently at Startup Bootcamp – but in Chengdu the international 'work together and exchange ideas', meetups and hackathons are all quite new. But it also means I think there is a lot of opportunity here.
Chengdu-Expat: After all the hard work over the last few months, the first class will graduate from Le Wagon Chengdu tonight. What's in store?
Allen: Tonight we have our demo day – and we'll be pitching the products the students have built. One group has built a WeChat Mini-Program and desktop platform geared towards screening and recruiting volunteers for big events. The other group has built a desktop platform for a very niche but growing market of dog owners concerned about their pet's nutrition.
Both products are for niche markets but when you're developing a product, you're not going to start out as a Didi or Taobao, you really have to focus on your market, really understand the user and their pain and what they care about and in these two cases they are very specific users. I'll also explain what is an MVP a minimum viable product, which is what they build, it's not going to be perfect but it's enough that they can start to get user feedback.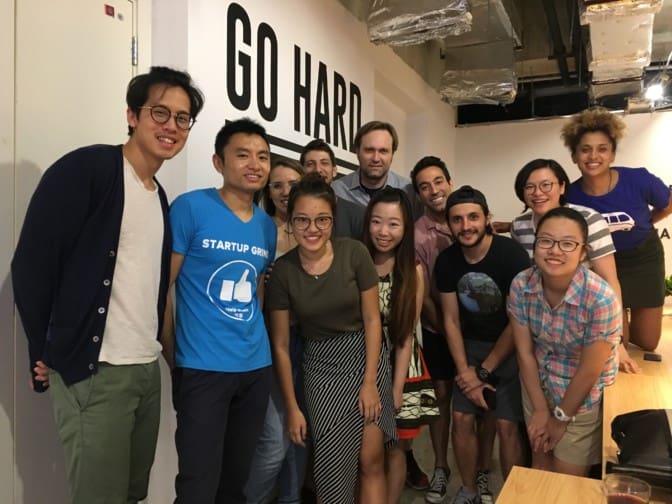 I'll also talk about the a dozen or so companies that gotten over 100,000 euros in funding, up to 2 million euros and have about 150 companies that are still running. There was an education software company in Shanghai that are going to market this month – I'm actually a part of that team too.
Chengdu-Expat: Finally, after nine weeks of hard work how will you spend your weekend in the city?
Allen: We all deserve to celebrate this weekend! Each lecture at Le Wagon probably has about a week's worth of material. It is then followed by exercises on our platform and in the evening we come together to do live coding in front of the class. Every single day is challenging, so you can imagine how we feel after 9 weeks. Exhausted, but ready to celebrate! We'll start by heading to the after party at The Beer Nest II where my friends from NOVAS cockails are doing craft cocktails. On the weekends I often attend their events, as I like to support local businesses in the community. Then for the rest of the weekend I will chill hard. Maybe I'll head to the Wangjianglou Bamboo Forest and then grab some dinner at 马旺子 (Ma Wang Zi), I love their gong bao shrimp. Then, Monday I'll start getting ready for the next course which starts in October!
Congratulations to batch 88 graduating tonight!