The latest updates:
Updated November 23 2021, 10:30
• At the time of publishing, there are 26 COVID cases in total in Chengdu. 
• Since November 23rd, there are 0 high or medium-risk areas in Chengdu.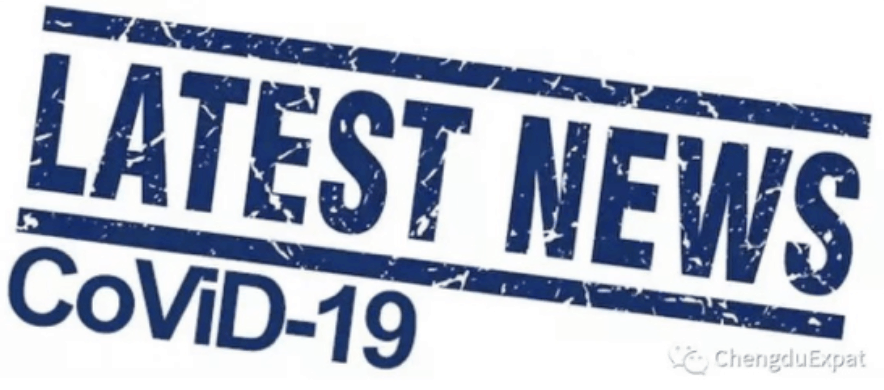 What if your Health Code turns Orange/ Yellow?
You are likely to be refused admission, to almost everywhere with an orange/ yellow code. You may be told to self-isolate at home. While the orange or red code does not necessarily mean the person has the virus, it suggests that the person has a greater risk of infection. Currently this signals you must go and get tested, then isolate at home. You also shouldn't use public transportation or go to public places, and will have to undergo community health monitoring management (frequent temperature checks etc.).
After completing 2 negative COVID within a 24hour interval (as you can't use public transportation, the options are biking or walking), your Health Code should automatically turn green again. Make sure that the COVID-test is registered under the same name and passport number as your Health Code information. Also note that not all hospitals or clinic can accept people with orange Health Codes. Please find a list of ones that do in this post.
What if your Health Code turns Red?
If your health code goes red, it signals you have (presumed) Covid-19, a close contact (within 14 days) of someone with Covid-19, or you are in quarantine, after returning from abroad.
If your health code is red, you should immediately report to the local community and self-isolate. It is possible that you will be transferred to the nearest centralized isolation medical observation site.

• The government has advised NOT to travel outside Sichuan province. If you do so, definitely should check real-time COVID travel restrictions updates. Call airlines, hotels, airports, or train stations. We also recommend you to check with your hotel in advance, as some restrict foreigners, and others (especially in smaller cities) require a recent COVID test. Call, and then call again.• Health codes have to be shown at most compounds malls, cinemas, office buildings and shops around the city before entering premises. You can scan the Tianfu Health Code code below to access the Mini-Program, or alternately open the Health Code on your Alipay APP.
Foreign Affairs Office – Kind Reminders
Based on the current epidemic resurgence in Sichuan, the Foreign Affairs bureau reminds everyone to take extra care over their personal protection and actively cooperate with the recommendations:
1. Maintain good hygiene habits; wear masks; pay attention to coughing and sneezing etiquette, do not spit on the ground and open windows frequently for ventilation.
2. Reduce large gatherings; during the epidemic control periods, please minimize unnecessary gatherings and meals, and try to avoid crowded, humid places with poor air circulation. If you really need to enter these places, please take personal protection and cooperate with the prevention and control measures such as body temperature measurement and presenting Health QR Code.
3. Pay attention to food hygiene. Wear masks and gloves when buying and processing cold chain food, cooked food should be separated from raw food, meat and eggs should be thoroughly cooked before eating. Serving of individual dishes and using public spoons or chopsticks are encouraged.
4. Pay close attention to official information. Pay attention to the official information on the epidemic, do not believe in rumors or spread rumors. All the official information shall prevail.
5. Be open, and active in cooperating and implementing prevention and control measures. This includes truthfully reporting personal whereabouts and history of contact or exposure to investigators and medical staff; and going to designated locations for nucleic acid testing. If you have a fever, coughs, or other uncomfortable symptoms, please go to the nearest fever clinic as soon as possible.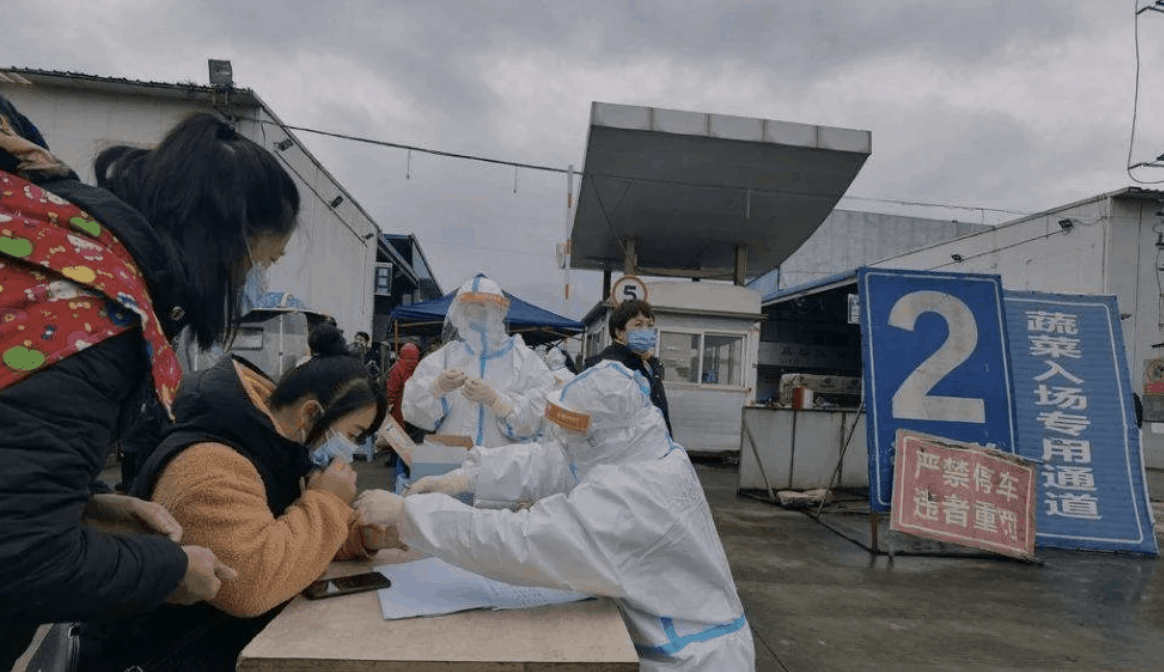 Image: Testing in Chengdu.
For the safety of you and other, please do protect yourself, and follow the guidelines of the authorities. Wear a mask, regularly wash your hands, and avoid crowded places.
If you've visited any of the venues mentioned above, please social distance yourself and get a test immediately. If you have symptoms, please visit the hospital for a COVID-19 test.
Sources: China Daily, 成都商报, 健康成都官微, 中视新闻, 
---
We are monitoring the situation closely, and will inform you as soon as we have more information.
Lets us know your questions in the comment section.
---