Whilst Mahjong reins supreme in Sichuan, Texas hold 'em is is one of the worlds favourite pastimes – and it's now gaining popularity in Chengdu. Each player seeks the best five card poker hand from any combination of seven cards; the five community cards and their two hole cards.
Players have betting options to check, call, raise, or fold. Rounds of betting take place before the flop is dealt and after each subsequent deal. The player who has the best hand and has not folded by the end of all betting rounds wins.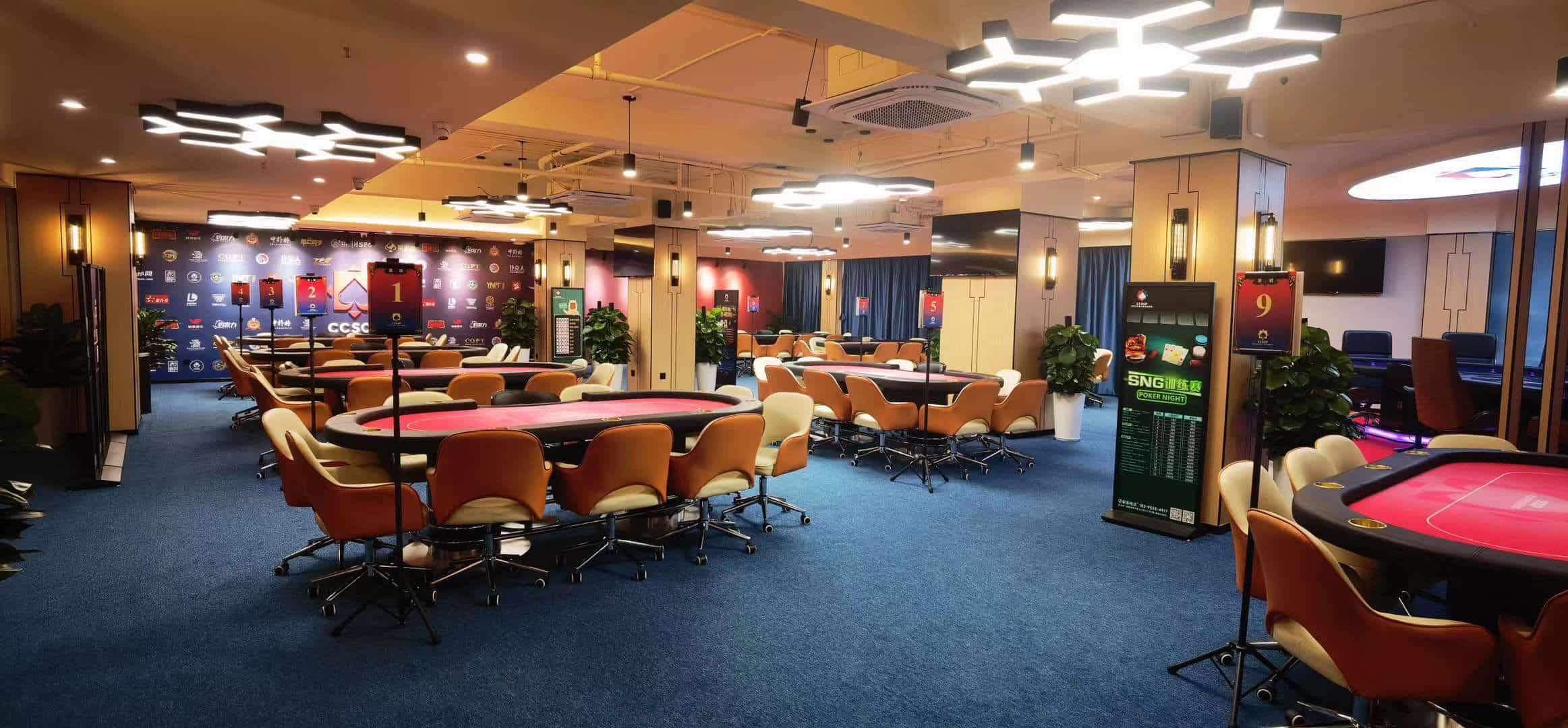 Yifan sports is a newly opened professional and importantly legal, poker place in Chengdu, equipped with an event management system, professional management and referee team to provide contestants with the highest quality game experience.
They have English speaking service and create a professional, and fun poker entertainment setting for global poker enthusiasts. Their venue in the city centre (the north-eastern section of the 1st ring road) has 5 professional-level training rooms that provide players with the most professional service. Also, there are BIG prizes to win every day.
You can also get great refreshments – with different kinds of delicious pastries and drinks every day, so you can enjoy delicious food after the game. From 18:00 to 19:00 every day, a complimentary buffet dinner is offered to all.
Bounty Hunters
Short stack games
Daily multi-table tournament
Matches are held 7 days a week
Member benefits training competition
SNG training match
…and much more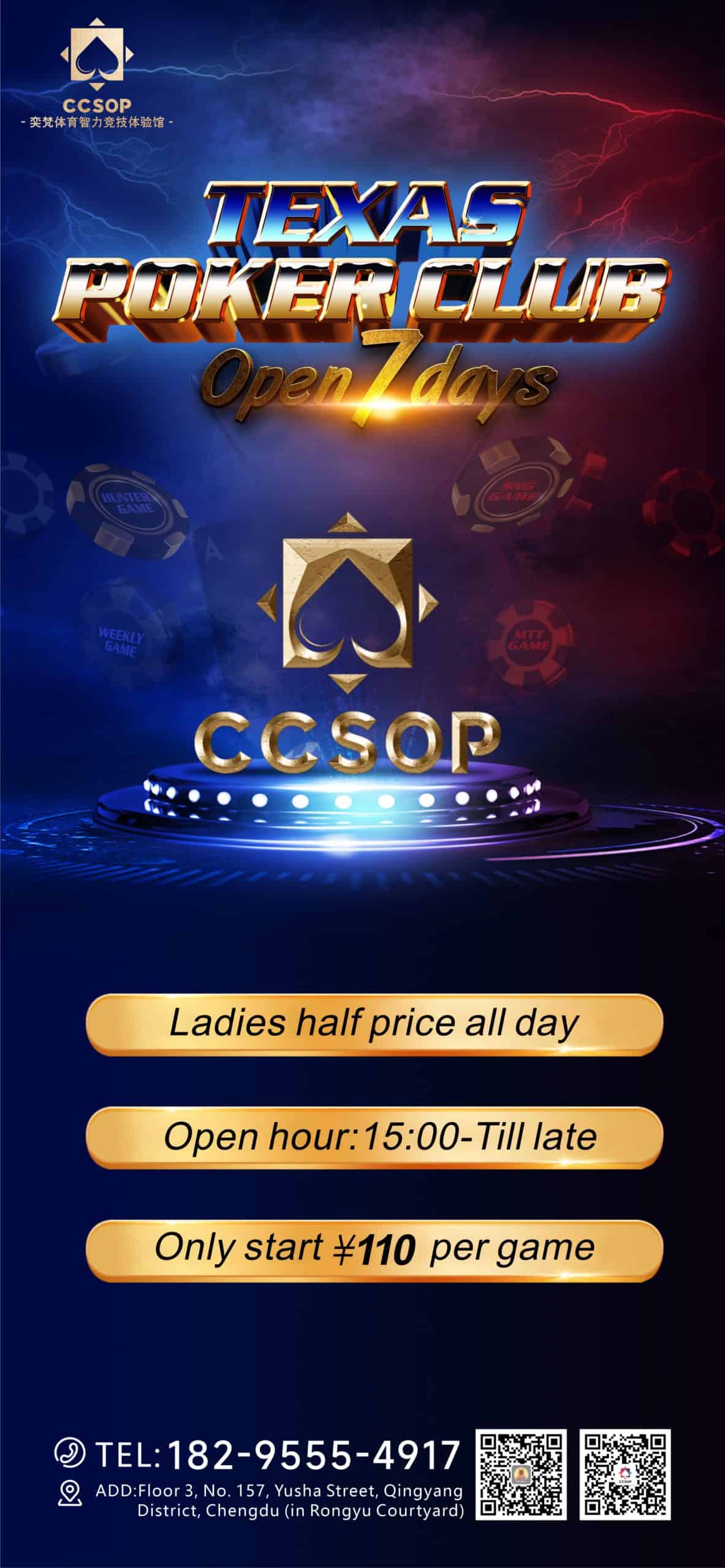 Daily, 15:00 till late
Level 3 No. 157 Yusha Road, Qingyang District
Get in touch with them for all information
⇣ ⇣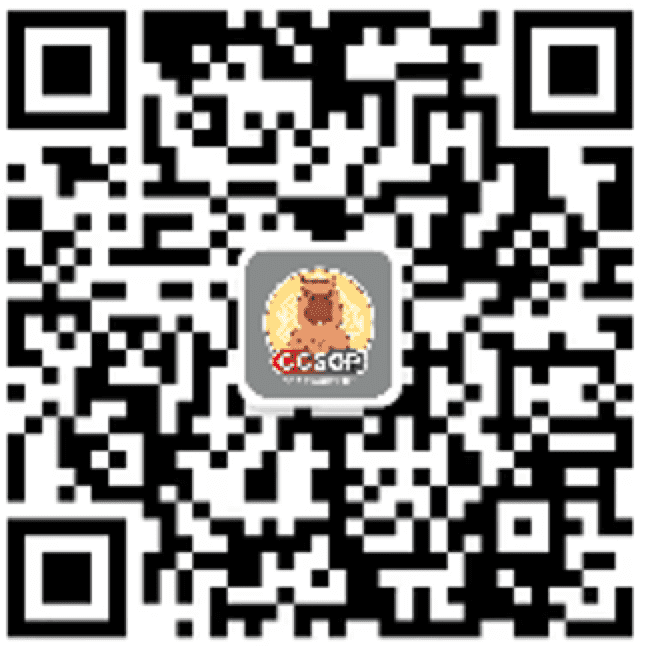 ☎️ 18295554917