Opportunity: Paid Gaming Industry Internship
Are you a passionate gamer? Do you spend your days and nights thinking of how to upgrade your character? Is collecting gems your only day job?Help is on the way with I Got Games (IGG), which wants to turn your gaming obsession into a career this July.
IGG is a renowned developer and publisher of mobile games with a strong global presence and international customer base of 620 million from over 200 countries and regions around the world.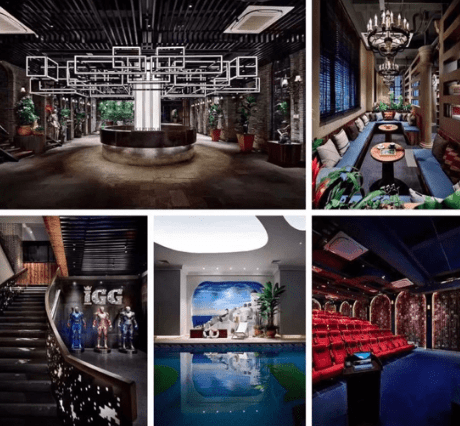 IGG has its headquarters in Singapore, with 13 regional offices in the United States, Hong Kong, mainland China, Canada, Japan, South Korea, Thailand, Belarus, the Philippines, the United Arab Emirates, and Indonesia, etc.
About Inter-G 2019 IGG
This is the second year IGG have organized a 2 week paid program for both foreign and local gaming enthusiasts, to grow their skills, learn about the industry and find talented people who see their future in the game development industry. This is an incredible opportunity to become a part of one massive international IGG family.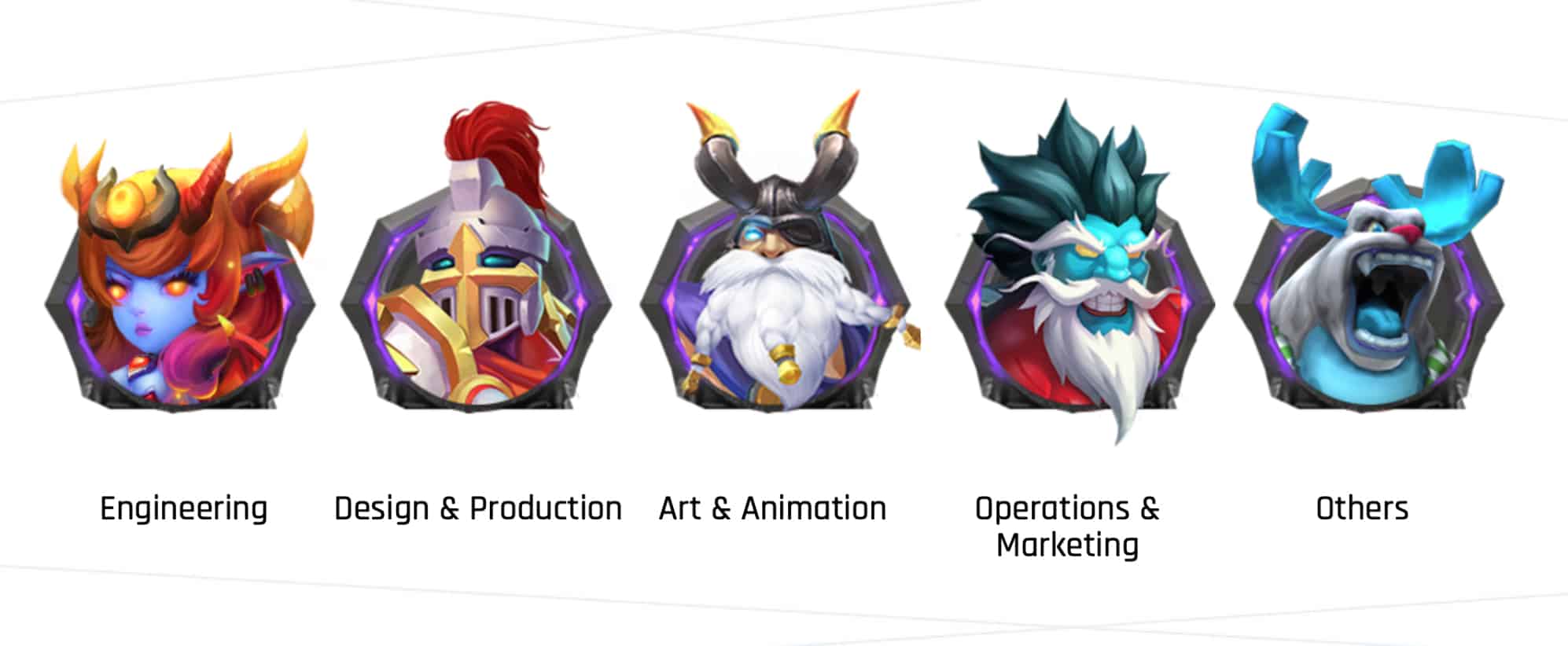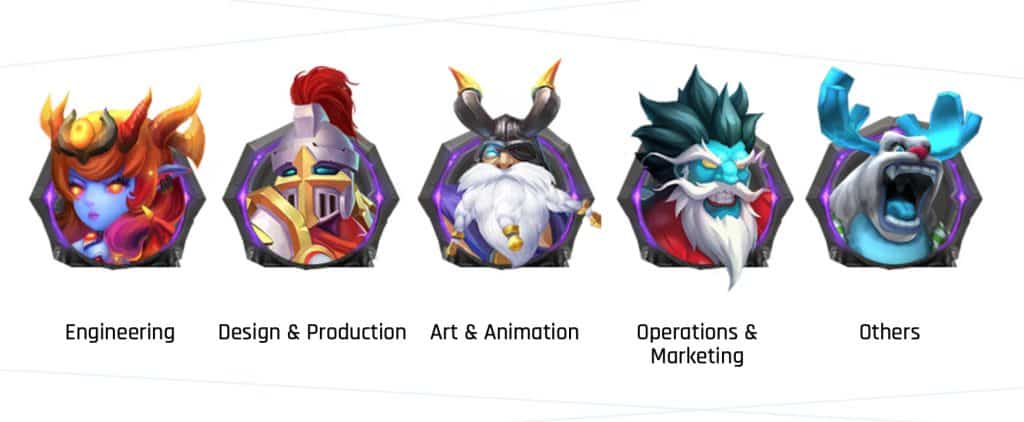 Event Highlight
The Inter-G Project consists of 14 days of amazing events
1.
Free intense game marketing & operations training
2.
Right to compete for a prize over 180,000RMB
3.
Opportunity to see the game industry from the inside and create your own game promo
4.
Chance to meet and interact with gaming professionals that have global working knowledge
5.
7,000RMB Training Allowance + Meal Reimbursement + Transport + Hotel Lodging
We are looking for…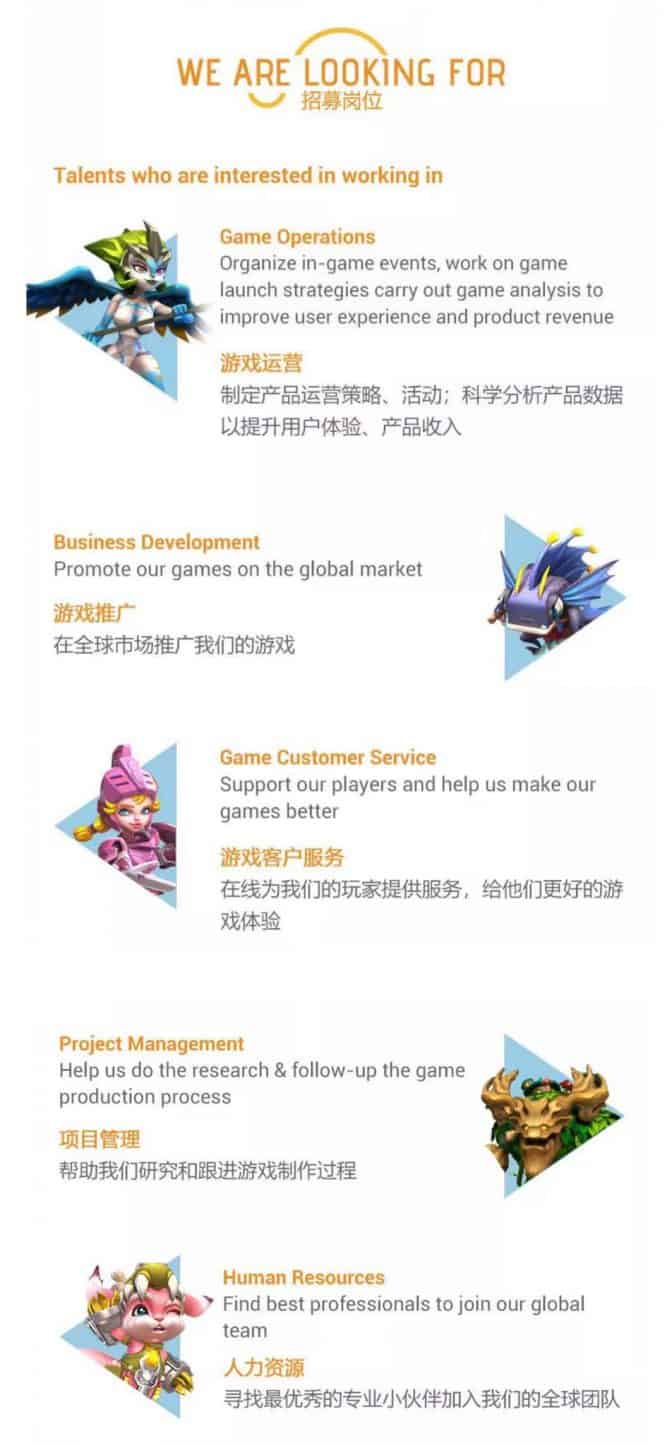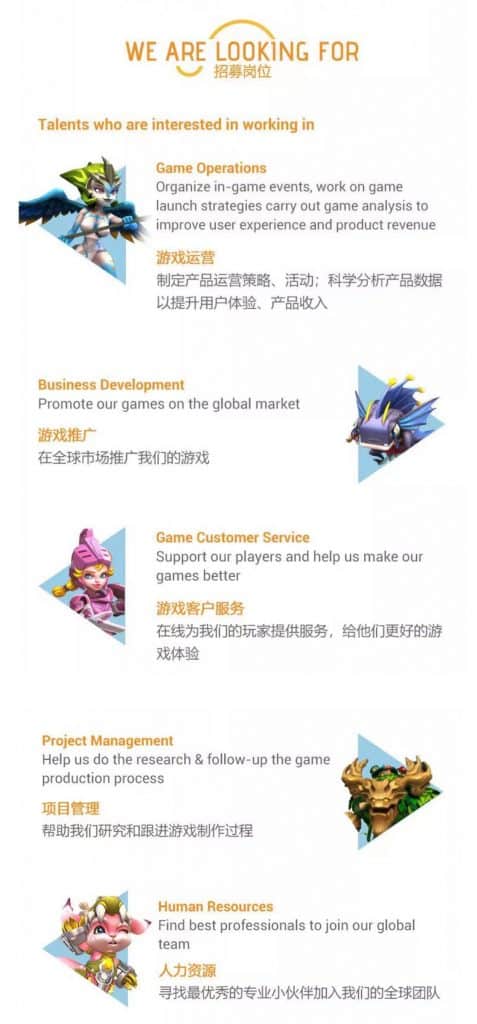 Who can apply
We are looking for Chinese speaking foreign game enthusiasts (no nationality or age limit) and English speaking native Chinese that are avid gamers!
All game geeks currently residing in China
All foreign candidates with HSK4 and above
All native Chinese candidates with TEM 4 or IELTS7
They are looking for 50-100 applicants, who want to work in gaming industry, so do not hesitate to apply, as places are limited.
Apply Now!
Event dates:
7th – 20th July 2019
Application closes:
10th May 2019
Candidates undergo 3 interviews before they are selected
Location:
IGG China HQ
Fuzhou, Fujian Province
Scan the QR-Code below to apply, applications are free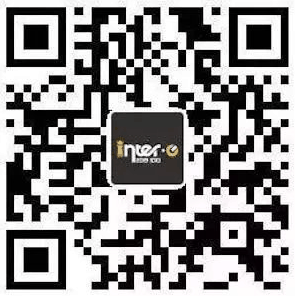 For more information click read more
It's a game about games

Ask yourself, are you ready for it?