Intern China manager and British Chamber of Commerce Executive Committee board member talks with Chengdu-Expat: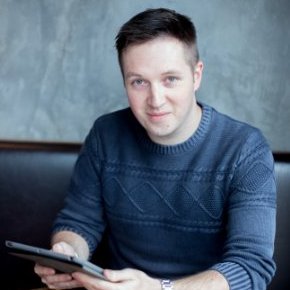 Paul Yeandle is a Chengdu old timer and office manager for InternChina entering his fourth year here. His company, InternChina bring hundreds of students and recent graduates, from all over the world to China to give them a chance to experience Chinese business culture first hand – whilst helping provide over 80 Chengdu based businesses with an international perspective. Paul was also recently voted on to the British Chamber of Commerce Executive Committee, and at only twenty-six years old – is the youngest member in the board's recent history. Paul first came to China in 2010 and stayed for just six weeks but, in that short time, fell in love with the country. Since then, he has rapidly worked his way up from an intern to the positions he holds today.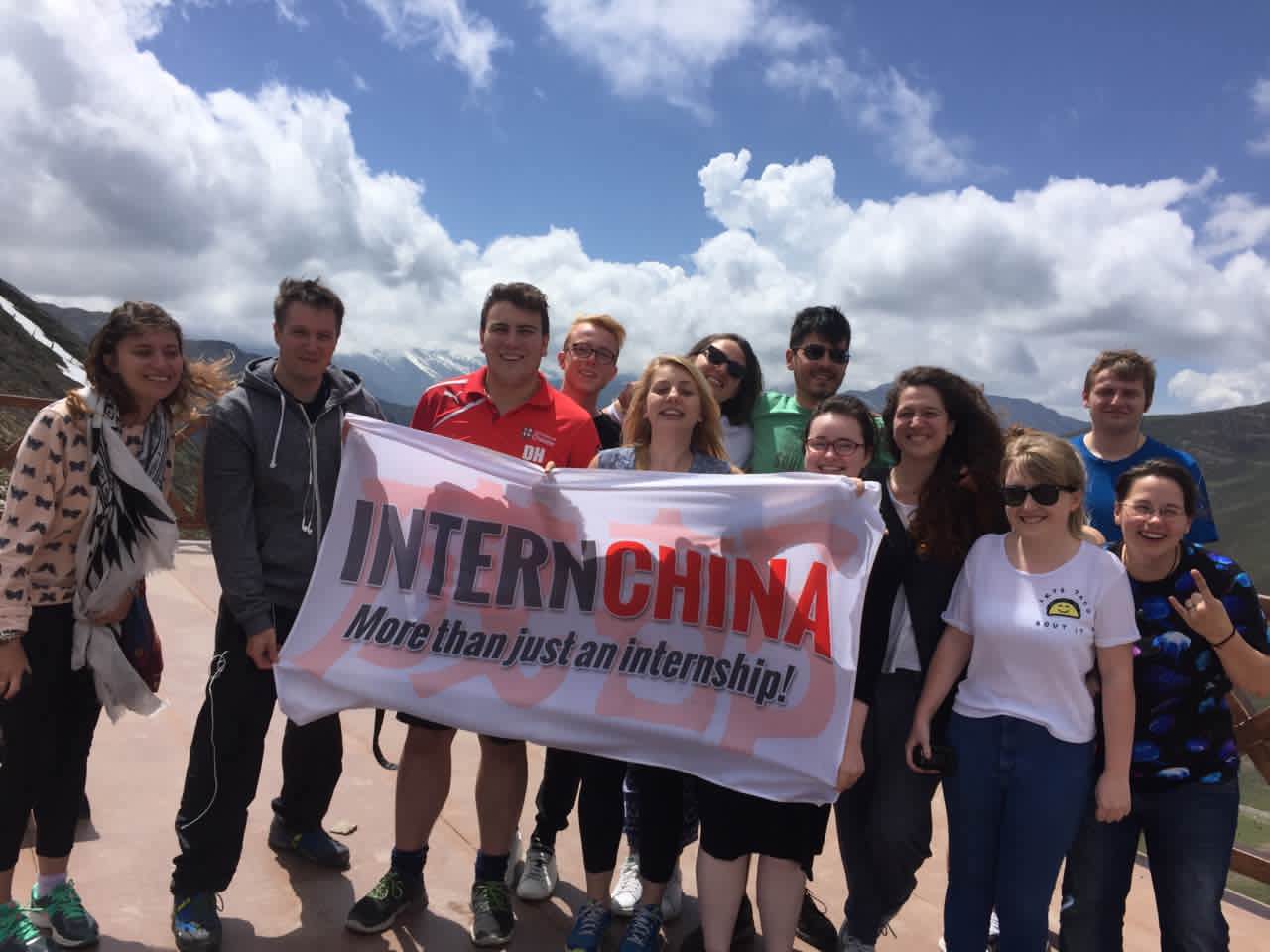 Paul sat down with a member of the Chengdu-Expat team to talk about his career, his views on Chengdu and that special thing it takes to make it in Chengdu before you've reached thirty.
What brought you to China, and Chengdu specifically? What was the pull for you?
The first time I came out to China was as part of a delegation from UK Universities to take part in a summer camp and I really fell in love with the country and people.  After working for a little bit in the UK I came back to China as a teacher for one year and, after that period, I decided that I wanted to switch paths.  So, I went back to do a Master's degree in Chinese business.  As part of that course I had to do an internship in Chengdu so, for me, it was actually fate that brought me back to Chengdu. I was the first intern in the city and did my internship with the British Chamber of Commerce.   Whilst I was on that internship I was approached by InternChina who asked me to become their branch manager and set up and expand their business here. When we first started it was a very small office but since then we've moved offices, taken on more staff and done a lot more bookings.  We have a lot more people here on placement and we've developed the city into one of the best destinations for our overseas students, the ones who come out to China.
To the outsider, you seem to be very successful in Chengdu. Do you consider yourself successful?
No, not yet. I think that I work very hard but I set very high goals for myself.  I hope to be successful one day and I guess, relatively speaking, I have achieved quite a lot in a short amount of time, but I think I still strive to do more and I always think that there are ways for me to improve.  I am quite self critical and I always look at self improvement more than considering myself a success
What do you think are the greatest advantages and disadvantages of being a young expat living in Chengdu?
I wouldn't say I'm an expat; I think I'm more of a 'halfpat' because I'm not sent here by any company.  I'm here by choice and I think that makes me a little bit different. I think that there is a growing number of these halfpats, let's put it, moving into Chengdu.  Advantages are that I'm very young, very hungry and very motivated to work hard.  That's not to say that expats aren't. I'm geographically mobile and able to work long hours, as I don't have a family or anything, so I think that's an advantage.
The disadvantage I think would be the lack of experience. I think you learn so much in China each year. I feel more experienced than I was a year ago and certainly a lot more than I was three years ago but I definitely don't have the same level of experience as someone who has been here for ten years.  So I think it's a big disadvantage that I don't know everything, of course!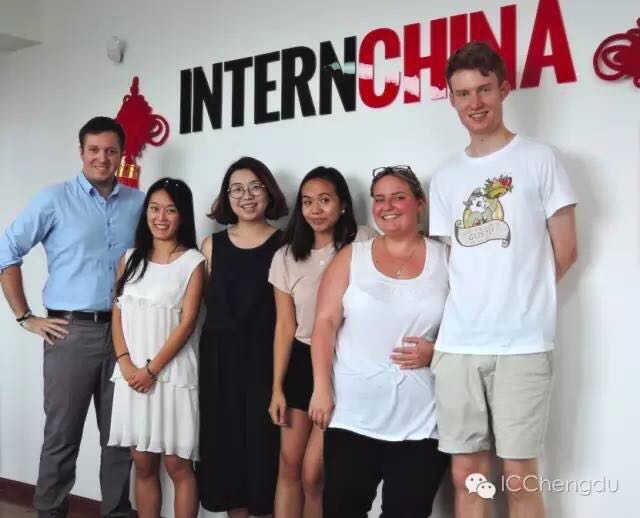 There seems to be a move away from the traditional expats brought over by their companies working in Chengdu towards much younger expats (or half pats as you said) taking over.  Do you agree this is happening and, if so, why do you think this is?
I do agree it's happening.  I think that a lot of companies want to save money and, to be honest, someone that wants to live and work in China, is going to be a cheaper hire than someone they have to relocate.  For anybody who is relocating here there is a big financial cost whereas, if you hire a young expat who is already here, and enjoying the lifestyle, then it's going to perhaps be a little bit easier for them to adapt to the culture and adapt to the way of life here.
So of these new young people coming in, is there anyone that you will be keeping an eye on?
You should keep your eye on every single intern from InternChina!  But seriously, Karim (Ubisoft Chengdu), Brigitte (Ubisoft Chengdu), Daisy (LaoWeiHere), Loren (Crowne Plaza), David Wardle (ADI) and Chengdu-Expat's very own Harriet Sheffer.
What other advice do you give to your interns or to other young expats who want to be successful?
Never neglect a contact.  Never think, oh this person is not important to you, or neglect to take time with your relationships.  I think a very important thing that I learnt from the very start was to invest time in people, whether it's your staff, or the people you meet on the streets, or even the security guard in your complex. Invest your time in people and it will come back.
Work hard!  Nobody ever got anywhere by sitting at their desk and then going home at five thirty.  You have to be willing to put in the hours sometimes, but equally, take time for yourself.  You're not going to be productive if you're one hundred percent focused on work all the time.
The other advice I often give is to try everything and to be brave in China!  Be brave in life and go out of your comfort zone.  If it scares you it's probably worth doing and I really believe that's true.  There have been moments where I think 'What am I doing?! I'm walking into a CEO's office in central China and I can't speak a word of Chinese to him', but it's important to push yourself a little bit.  Only YOU know what you can achieve.
Where do you see yourself in five years? What are your future plans?
I would like to see Intern China being the market leader in China for opportunities for young people and graduates across the world and be heading it up, or at least be a senior figure. For the next five years I want to stay in China but I have no immediate plans for now.  I'm focused on the job in hand and I don't like to think too far ahead.
Thank you! One last, less serious question. How many steps do you do a day?
(I noticed Paul was wearing a pedometer wristband)
Would you like an average? It varies quite a lot but I can tell you. My average is 15,000!
Paul outsteps us on most days and we're really not sure where he finds the time between managing hundreds on foreign interns and contributing to BritCham.
However, one thing did become very clear from the interview – the way Paul talks makes it obvious that he has a passion for the culture and people of China, and clearly approaches his work with an almost unrivalled energy and determination; this alone can't be a bad model to follow for those under thirty and hungry for success in Chengdu.