Exciting news was announced today, as New York City's Iconic Burger Stand announced it was bringing its modern roadside classics to new China markets starting with Chengdu in 2022!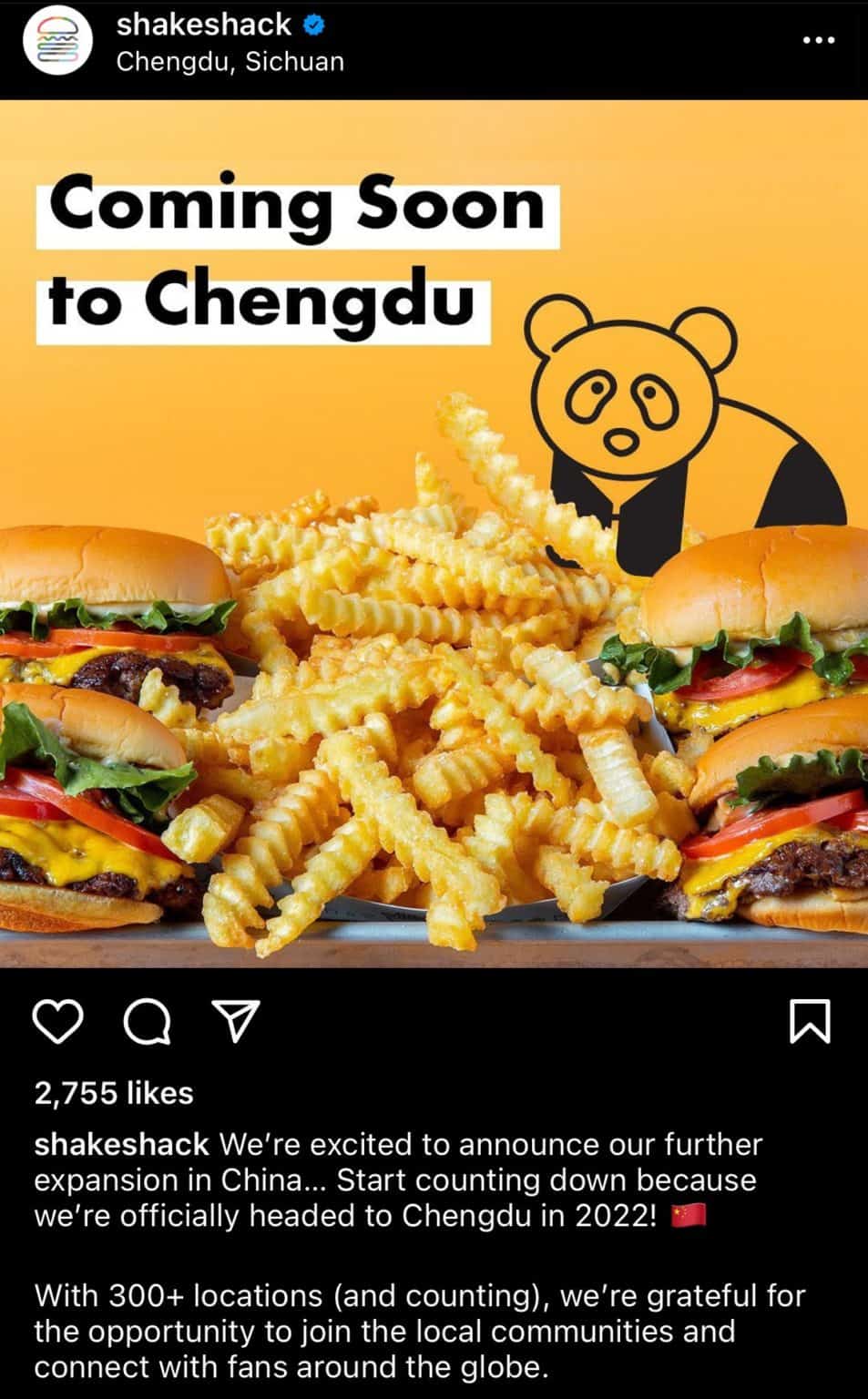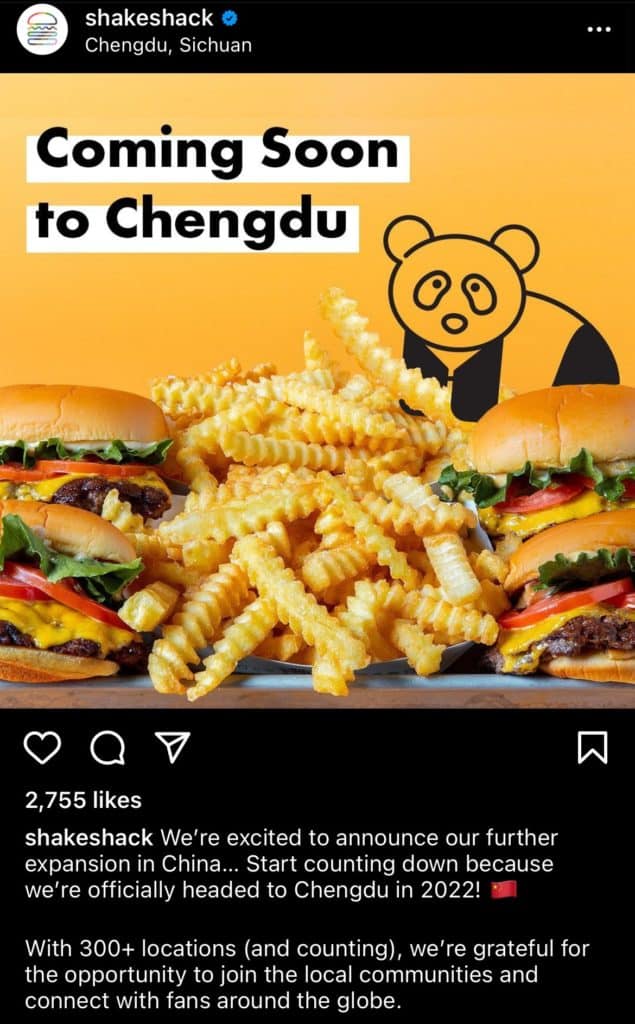 In an announcement they said: We're shaking things up in China! Following openings in Shenzhen, Macau, Beijing, Shanghai and Hong Kong, Shake Shack Inc. and licensee Maxim's Caterers Limited are continuing the momentum in China with an expanded partnership to open 10 Shacks in new territories by 2031, including locations in Sichuan, Chongqing, Yunnan, Hubei, Shaanxi, Anhui, Henan and Guizhou.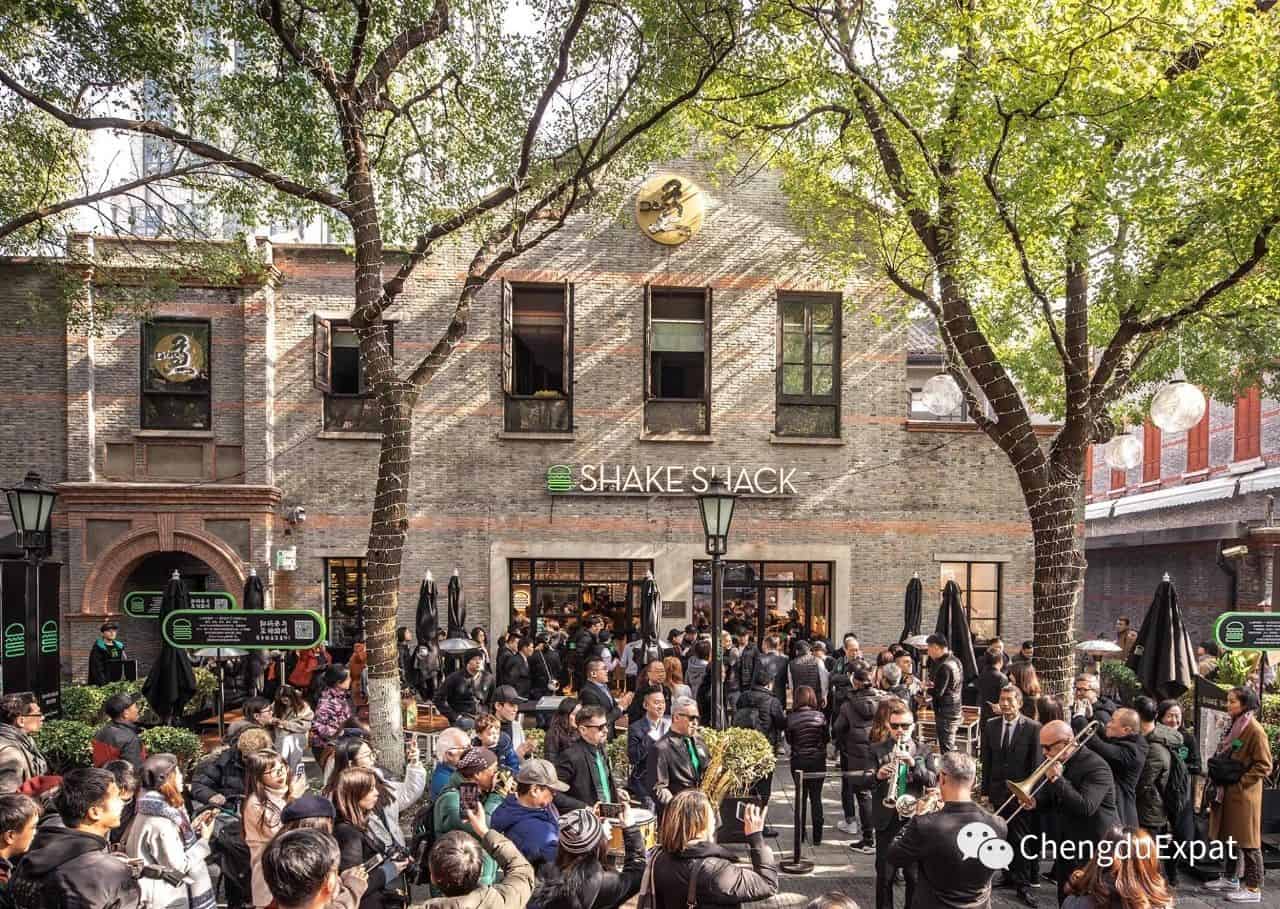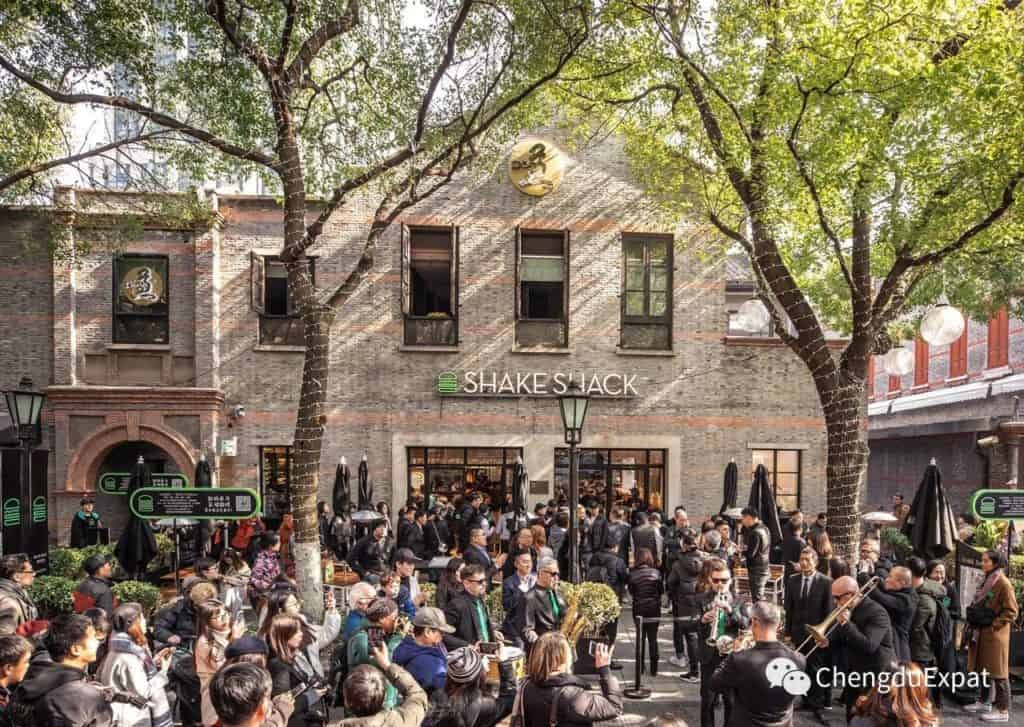 The first Shake Shack to hit Shanghai on their opening day | Source: Facebook @Shake Shack
The new agreement increases the company's development commitment with Maxim's Caterers Limited in China to 79 by 2031. There are currently 16 Shacks open in China, with 2021 new market entries so far in Macau and Shenzhen; Hangzhou will come later this year.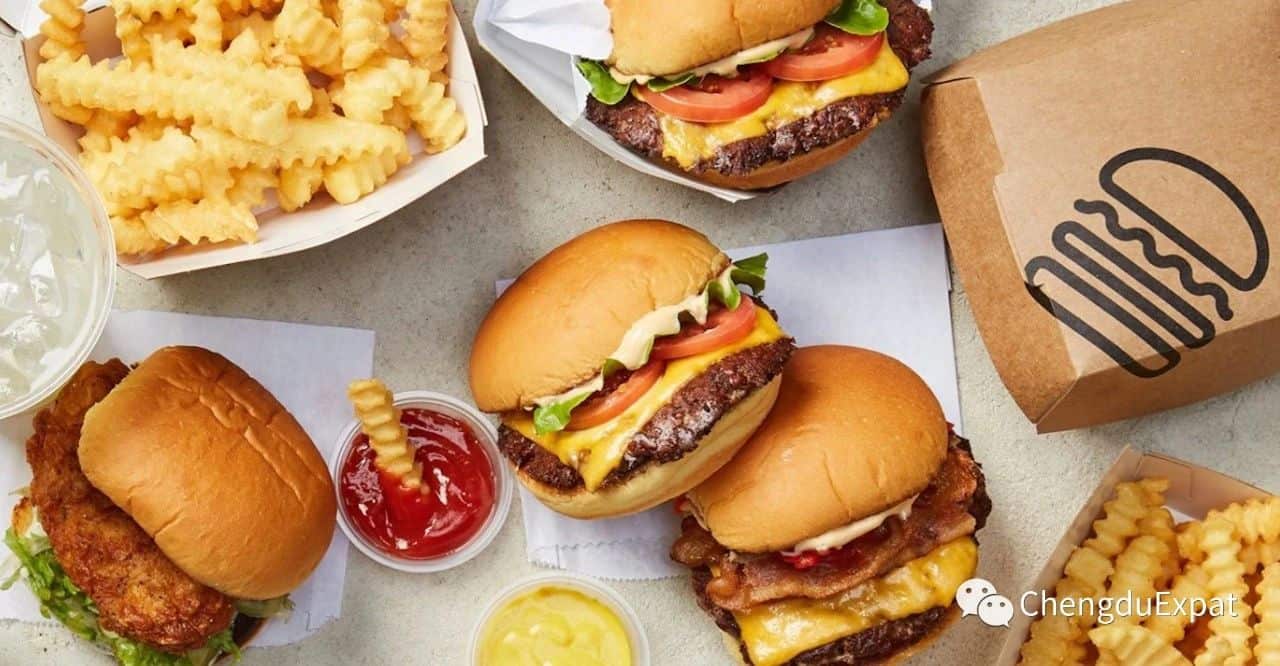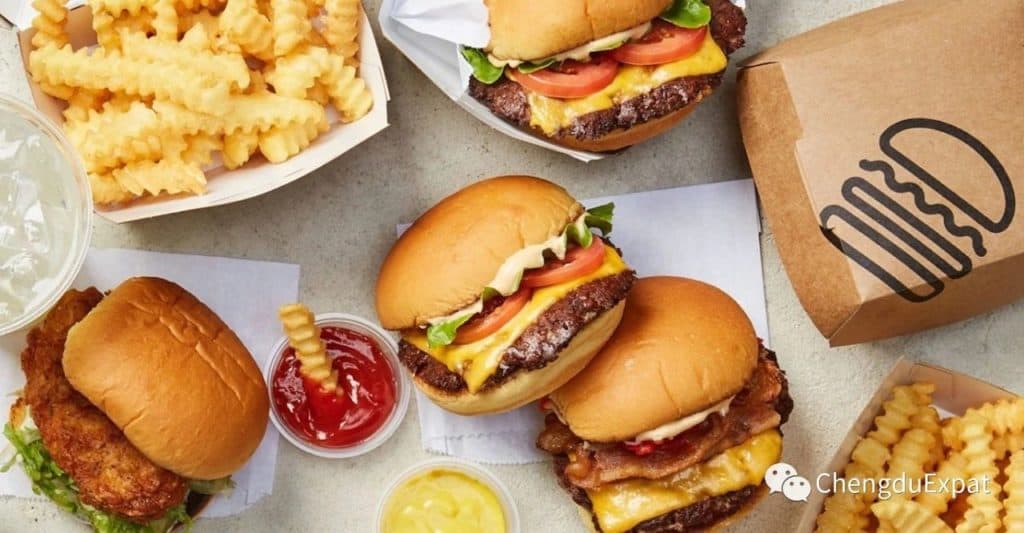 Will there be an addition of the mala burger in Chengdu?  | Source: FoodBusinessNews.com
Michael Kark, Chief Global Licensing Officer of Shake Shack said "We are humbled by the enthusiasm our fans have shown us in China and see this extension to Chengdu and beyond as a natural next step for Shake Shack. Maxim's continues to raise the bar in spreading the Shack love across China and we can't wait to show our guests what we have in store."
Where Will It Be?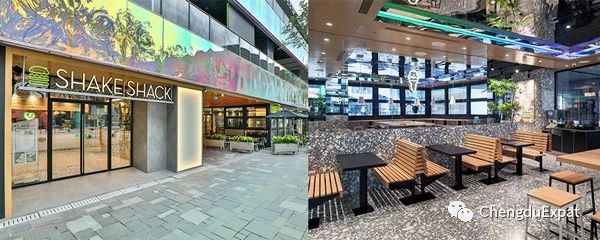 The Beijing shack Taikoo Li Sanlitun | Source: chinadaily.com
As yet there has been no official announcement about where in the city Shake Shack would be, but as the Beijing Store – which opened August 12 2020, is in Taikoo Li Sanlitun (part of the same developer as Chengdu's Sino-Ocean Taikoo Li), our money is on this burger shack making it's way to our very own Taikoo Li. Get ready to get in line!
A Localised Menu? 
It must be mentioned that international food chains, and more generally Western food have a history of struggling in the city, as the market here is geared towards strong Sichuan tastes. Shake Shack may indeed localise their menu, like they did when launching in South Korean. They swapped out their normal spices for gochujang-glazed crispy chicken breast, topped with toasted sesame seeds, with white kimchi slaw.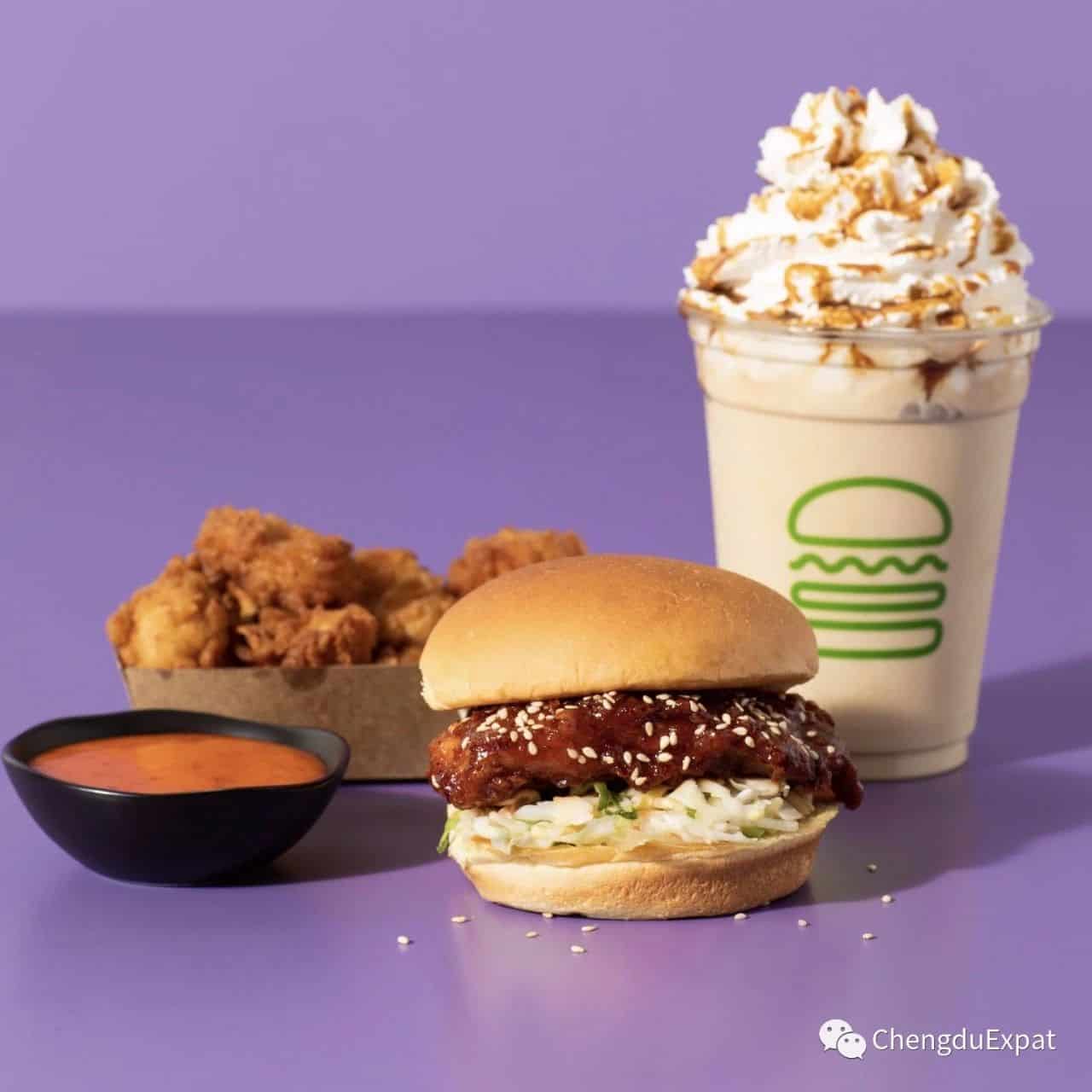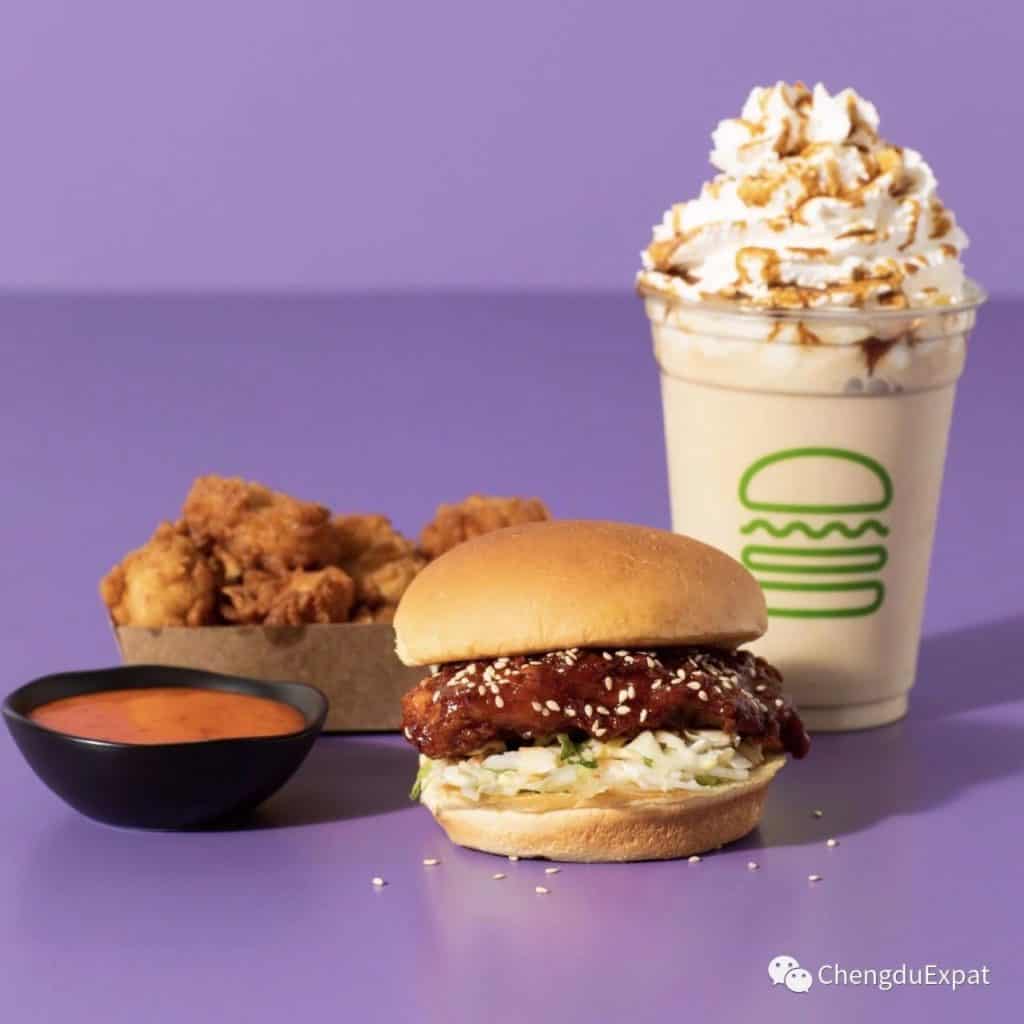 The Korean burger eventually made it's way onto the US menu | Soure: ShakeShack.com