Despite travel restrictions resulting in the majority of international travel remaining closed, June 27th will mark the scheduled opening date for the highly anticipated Chengdu Tianfu International Airport (TFU). Tickets are now available!
Earlier on in the year test flights, including an Air Boeing 747-8 and many other variations, made their debut at the airport, which is set to become the second international airport in southwest China!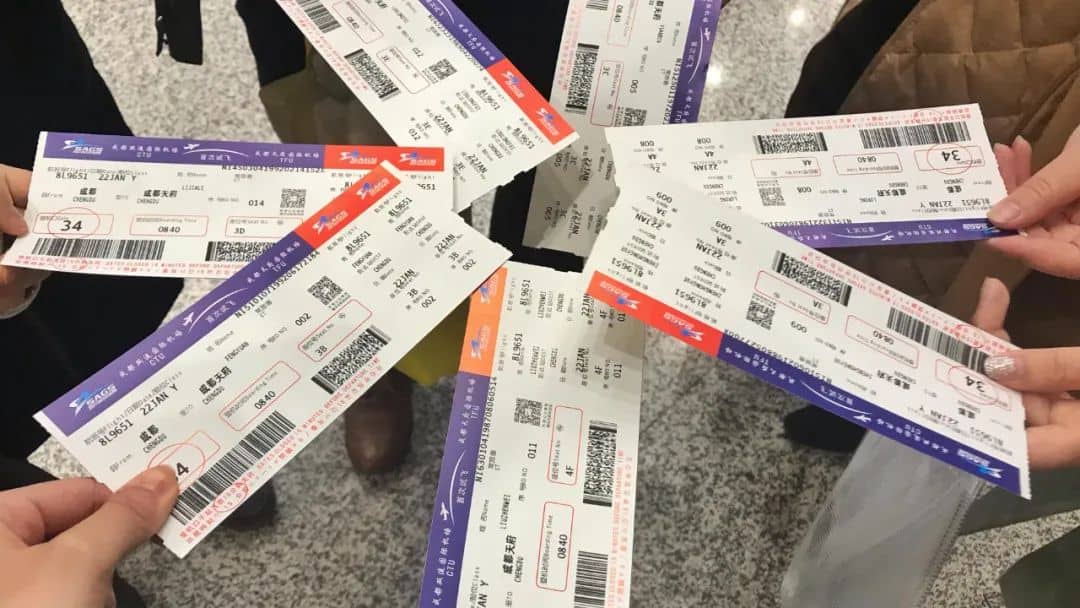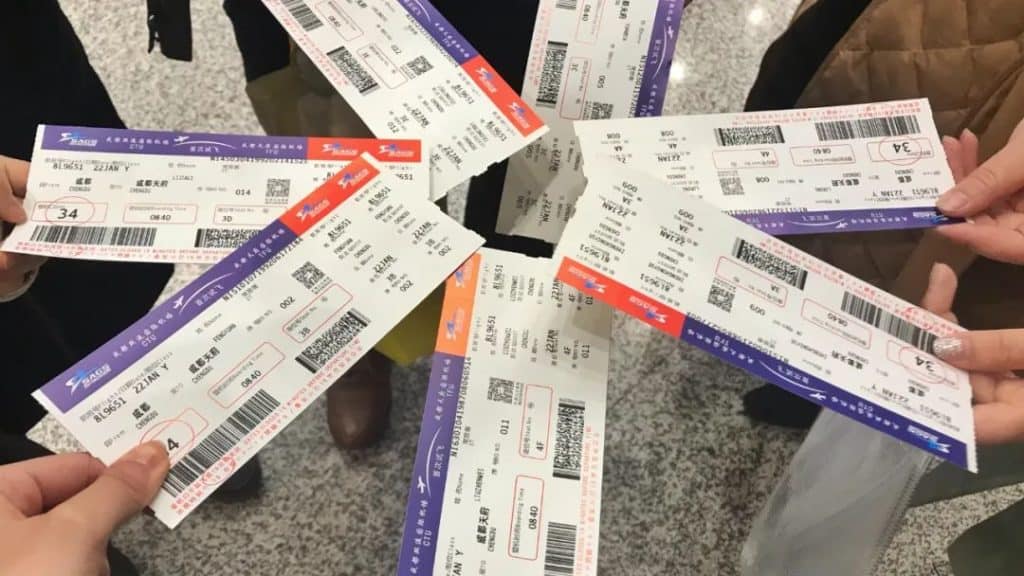 Between June 30th and July 13th, 2021, Tianfu International Airport has made plans to handle 188 arrivals and departures, including business-oriented flights to destinations such as Beijing (both Capital and Daxing airports), Shanghai (both Hongqiao and Pudong airports), Guangzhou, Shenzhen, Hangzhou, Nanjing, Xiamen and Wuhan, along with services to popular tourist hotspots like Lhasa, Sanya, Diqing and Jinggangshan.
July 14th is when Tianfu International Airport will increase the overall frequency of its business-oriented services to Beijing Daxing, Shanghai Pudong, Hangzhou and Nanjing, while adding services to more tourist-friendly destinations such as Lijiang, Guilin and Beihai, with daily arrivals and departures to climb to 271 flights.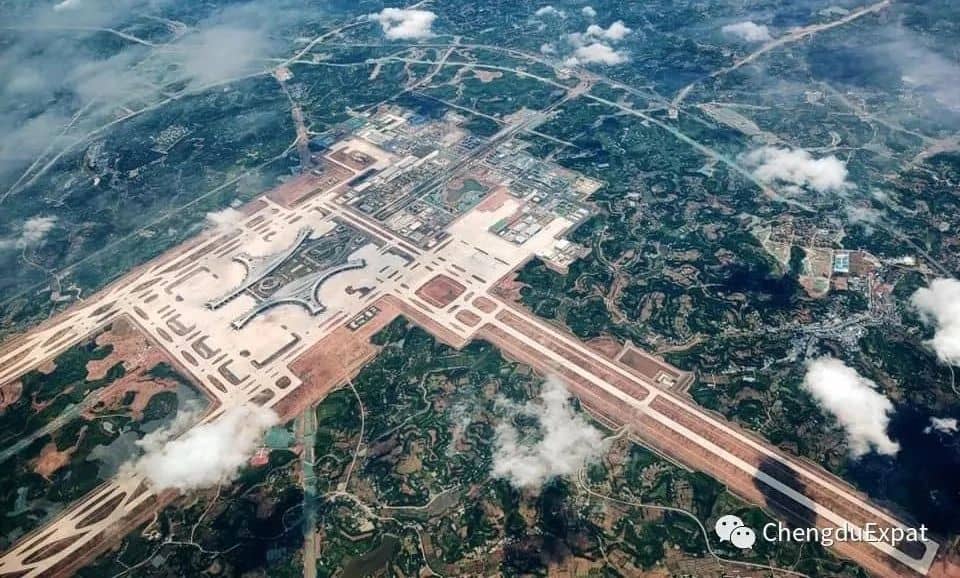 Image: terence0351 (instagram)
Tickets: Flight Booking Information
Important Notice: Due to the COVID-19 travel restrictions, national and regional entry-exit restrictions are frequently updated and information is subject to change.
1. Guangzhou – Chengdu
Baiyun International Airport – Tianfu International Airport
Departure: June 29th
Flight number: 3U8738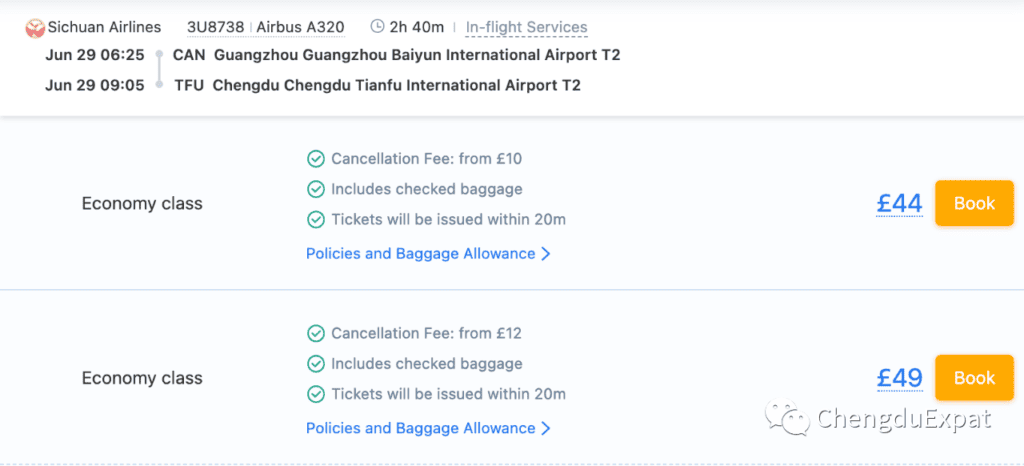 2. Kunming – Chengdu
Changshui International Airport – Tianfu International Airport
Departure: July 14th 
Flight number: 8L9947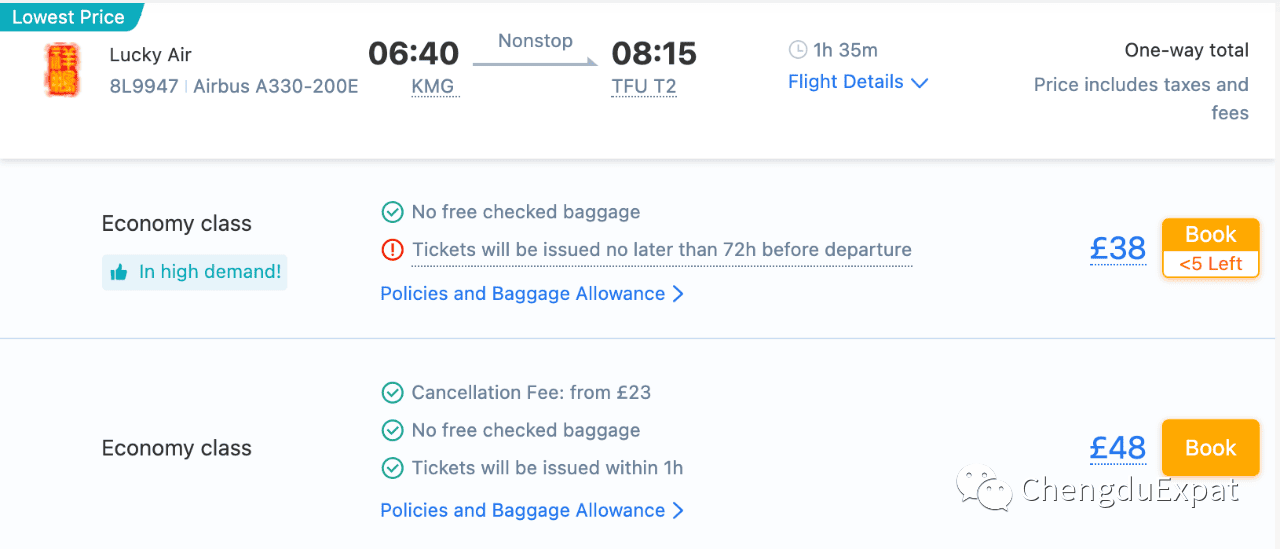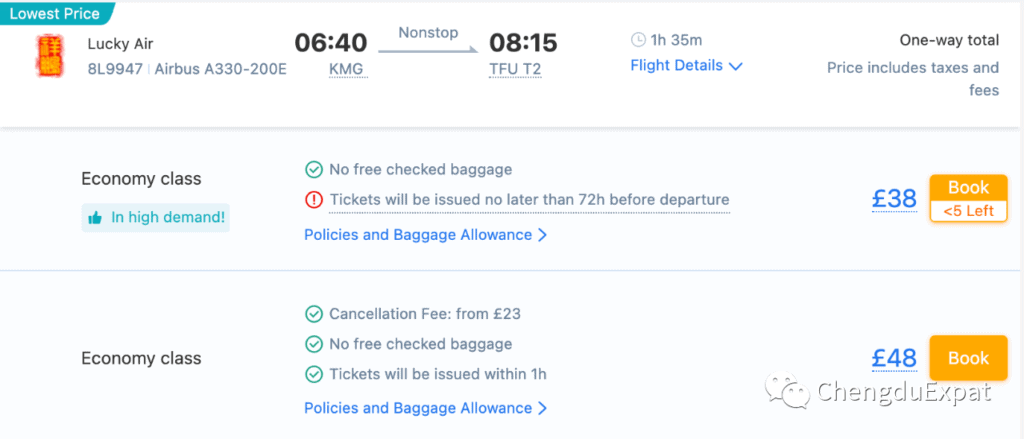 3. Shanghai – Chengdu
Hongqiao International Airport – Tianfu International Airport
Departure: September 6th 
Flight Number: HO1269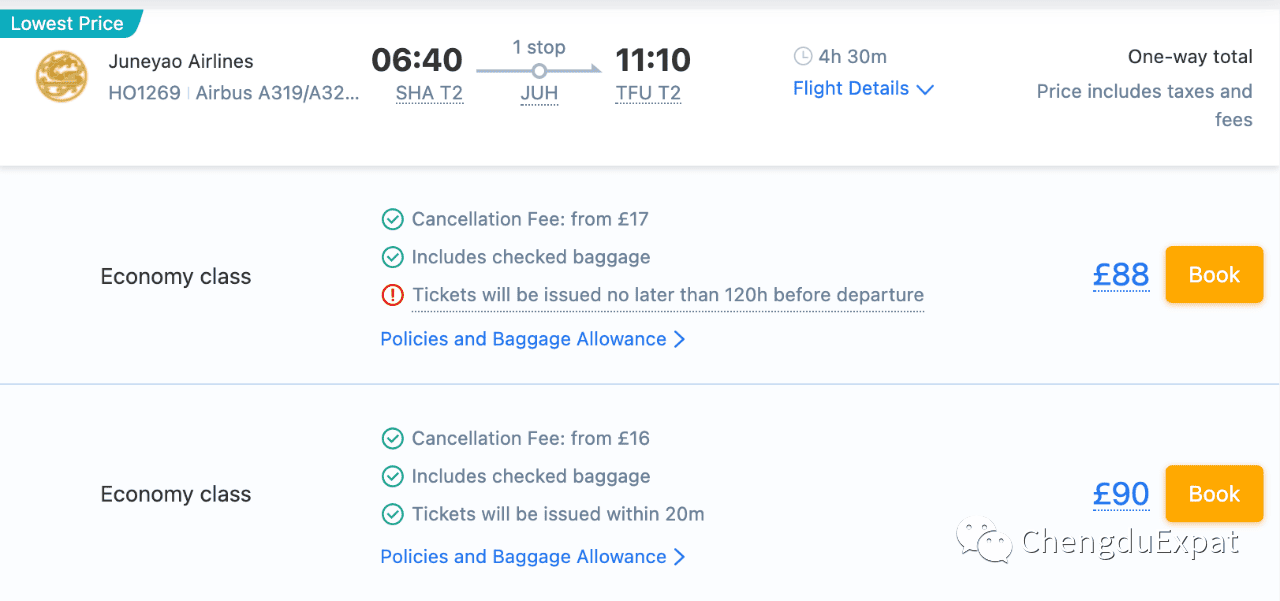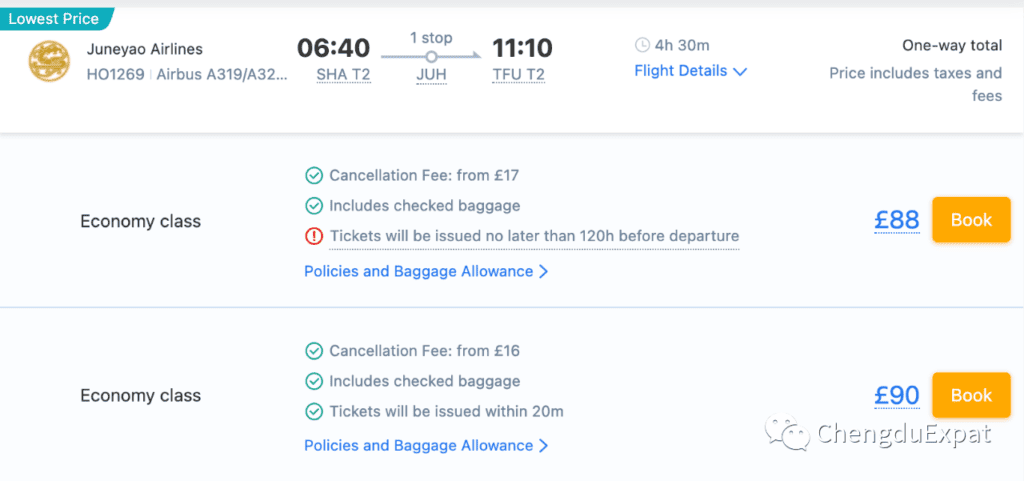 Flight Source: Trip.com
Tianfu International Airport (TFU)
Chengdu Tianfu International Airport (Chinese: 成都天府国际机场, IATA code: TFU) is located in Lujia Town, Jianyang, Chengdu, 51 kilometres (32 mi) south-east of the center of Chengdu. It is named after the Tianfu New Area, a development zone for Chengdu in which the airport is located. Construction began May 2016 and the airport is scheduled to open in June of 2021. It will operate as a second airport for Chengdu with the existing Chengdu Shuangliu International Airport continuing to operate.

The total cost of the project is forecast to be 77.7 billion RMB (12 billion USD). The new airport will cover an area of 30sqkm and will feature three runways in phase one and then a further three in phase two. Once completed, the airport will have capacity for 90 million passengers, more than twice that of Chengdu Shuangliu Airport, six million tons of cargo and 850,000 aircraft movements p/a, making it the largest airport in China's west region and the nation's fourth largest international hub. Chengdu will become the third city in China's midwest to have two international airports. 
The first group of eight airlines including Air China, Sichuan Airlines, China Eastern Airlines, Chengdu Airlines, Lucky Air, XiamenAir, Spring Airlines and Juneyao Air will relocate to the Tianfu International Airport.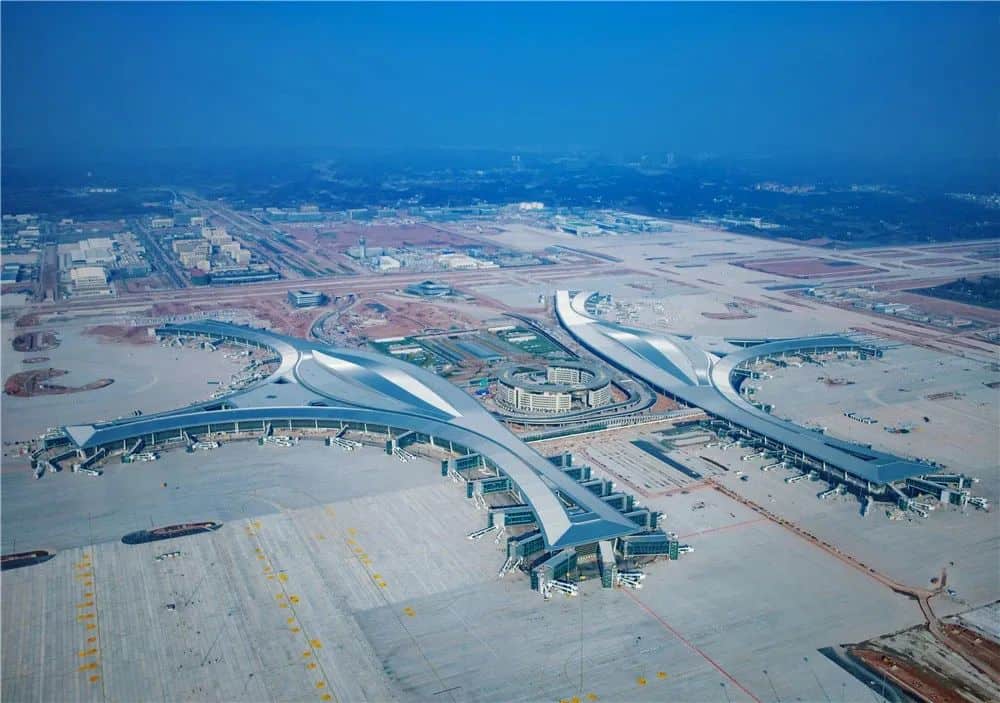 The building, equivalent to 46 standard football fields, will consist of 5 floors and 2 underground floors. 
The new base cost $941 million, the biggest investment in the airline's history. Air China has spent five years finishing the base. Air China has revealed its lounge in Tianfu cover 2950 square meters, and it may provide luxury services to its high-end customers.
According to the Civil Aviation Administration of China (CAAC), Chengdu operated 72 domestic routes and 14 international routes with a variation of 107 aircrafts. Once the airport opens, Tianfu International Airport is expected to provide a variety of international flights, with Shuangliu Airport operating the remaining domestic flight services.
The airport will feature a total of six runways across two terminals upon completion and the two terminal buildings will be constructed in the shape of the mythical sunbird, used as a logo for the city of Chengdu, which has a history of some 3,000 years and represents the creativity and exploration of Sichuan people.
From a central hollow circular core, 6 arms will radiate outwards with both terminals mirroring the other.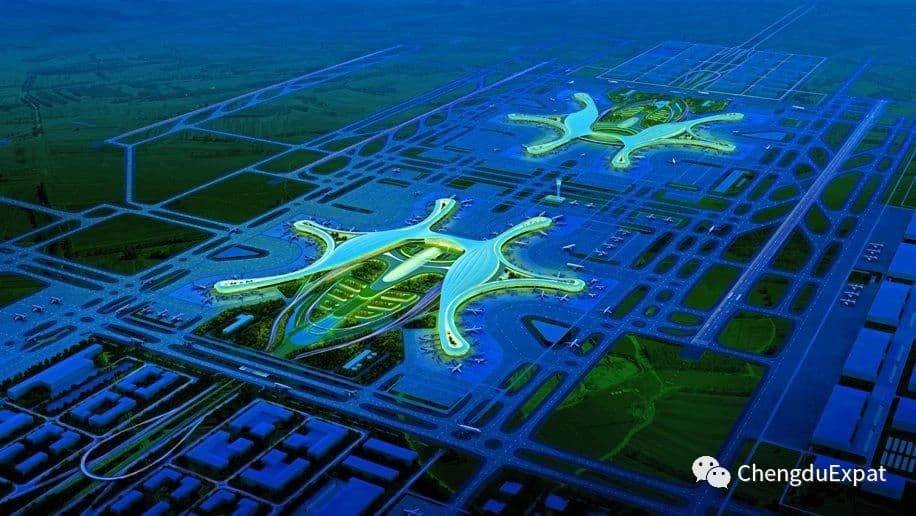 Accessible Transportation
The transportation infrastructure is required to support the new airport site:
Phase 1: Short-Term
• One expressway from Tianfu International Airport to Chengdu
• Chengdu Metro Line 18- Connection to Chengdu South Railway Station (Line 7)
• Chengdu Metro Line 19- Connection to existing Shuangliu International Airport (Line 10)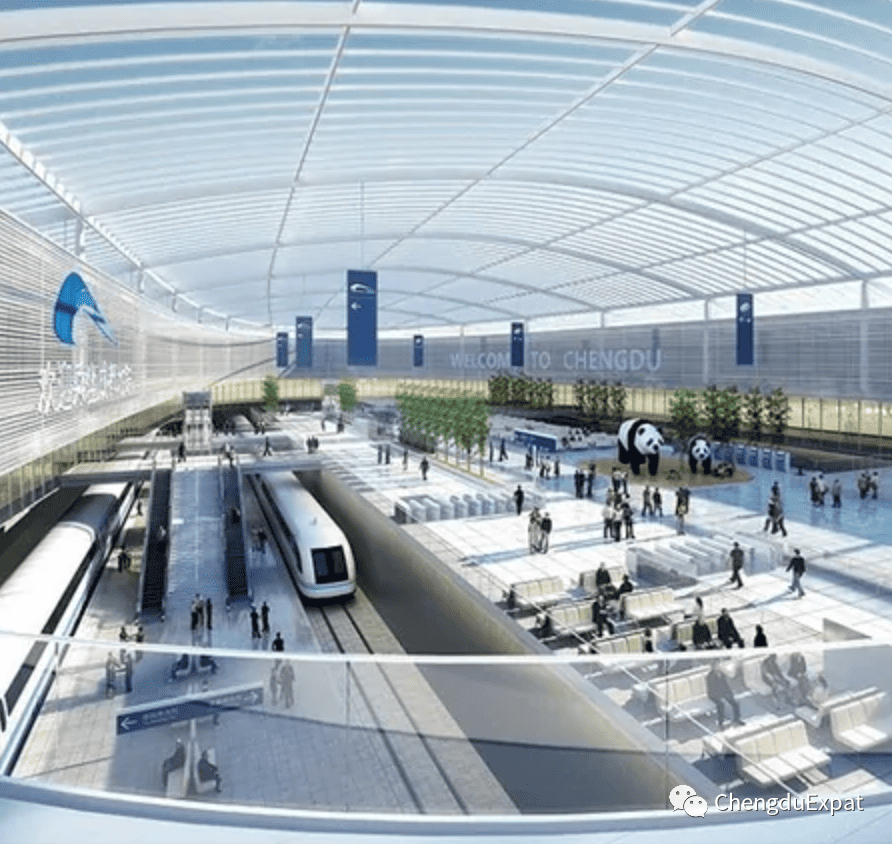 Phase 2: Medium-Term

High-speed rail connection as part of Chengdu-Ziyang Intercity Railway.
Phase 3: Long-Term
Construction not starting until 2026
High-speed rail connection as part of the Chengdu-Zigong Intercity Railway connecting to Chengdu EastRailway Station (Line 7) and Zigong.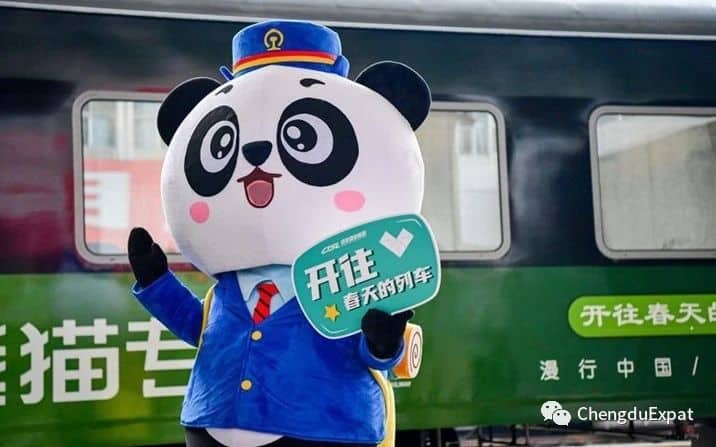 Image: Panda-themed tourist train began its trial-run.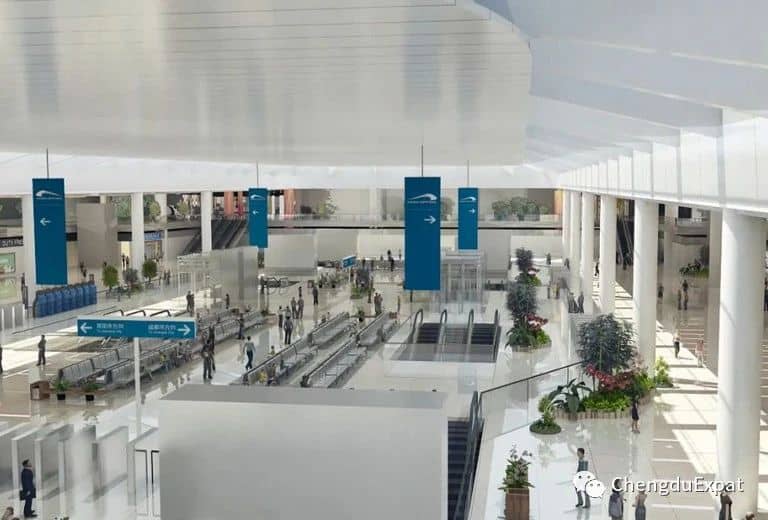 Image: Subway entrance at Chengdu Tianfu International Airport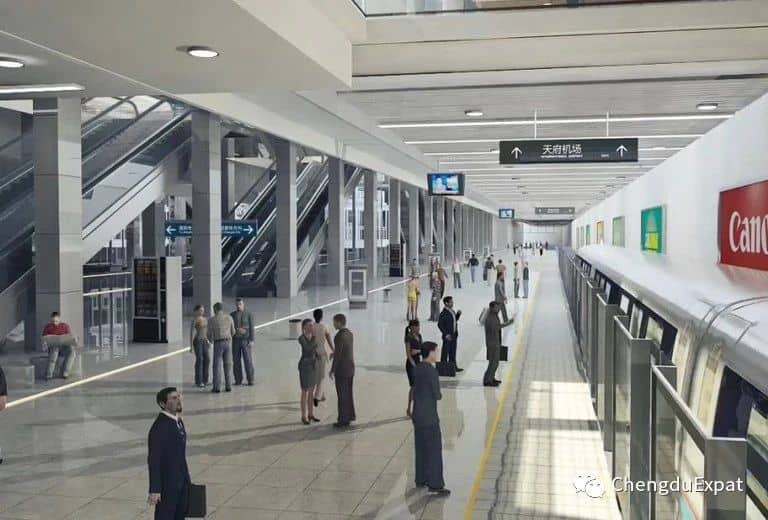 Image: Railway platform at Chengdu Tianfu International Airport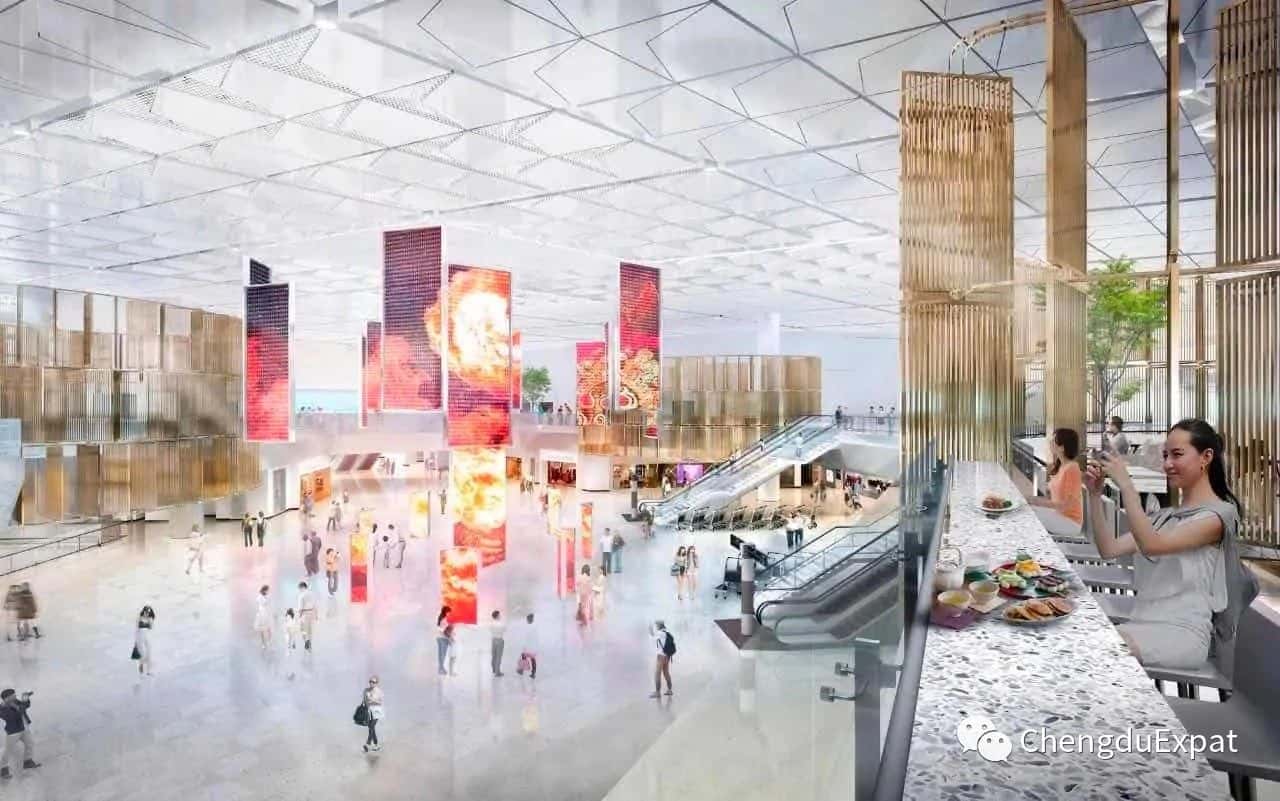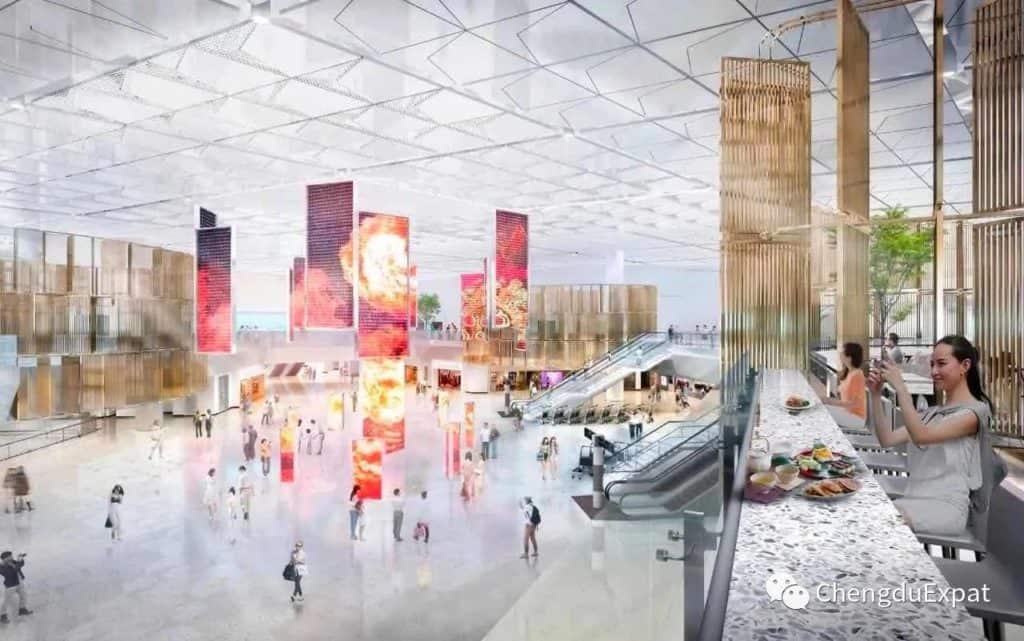 Pictures of Chengdu Tianfu International Airport
⇣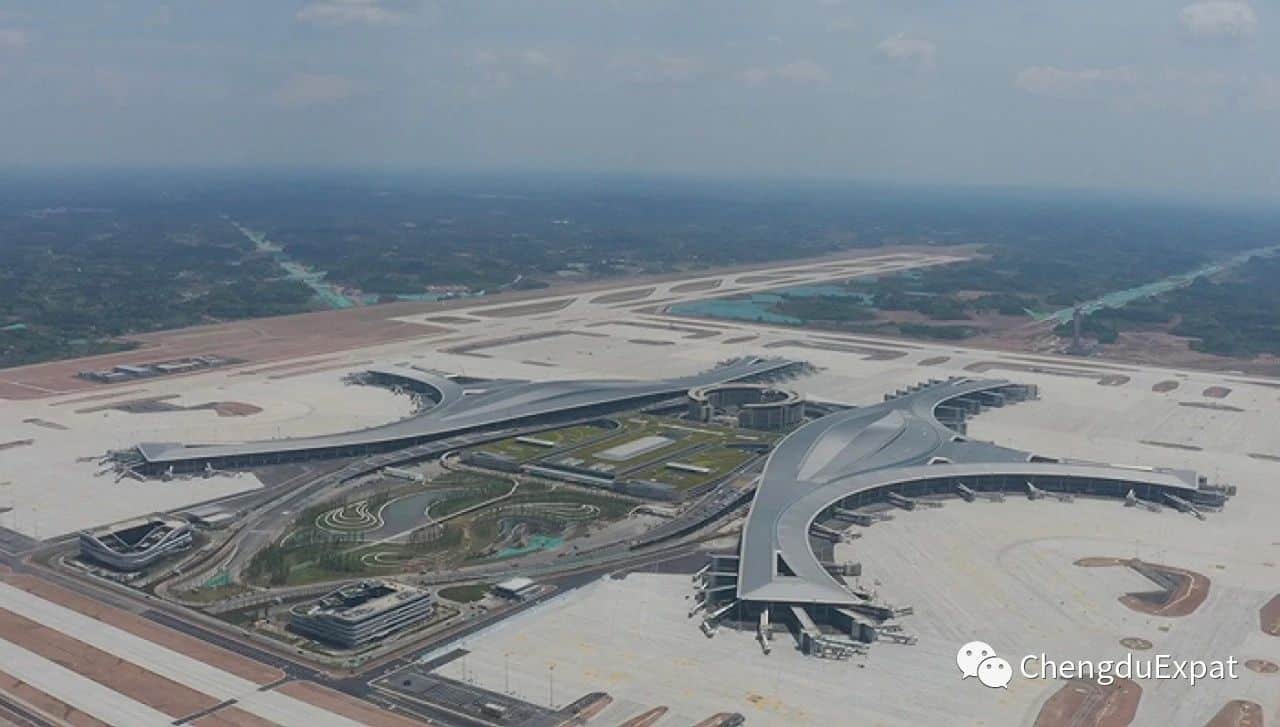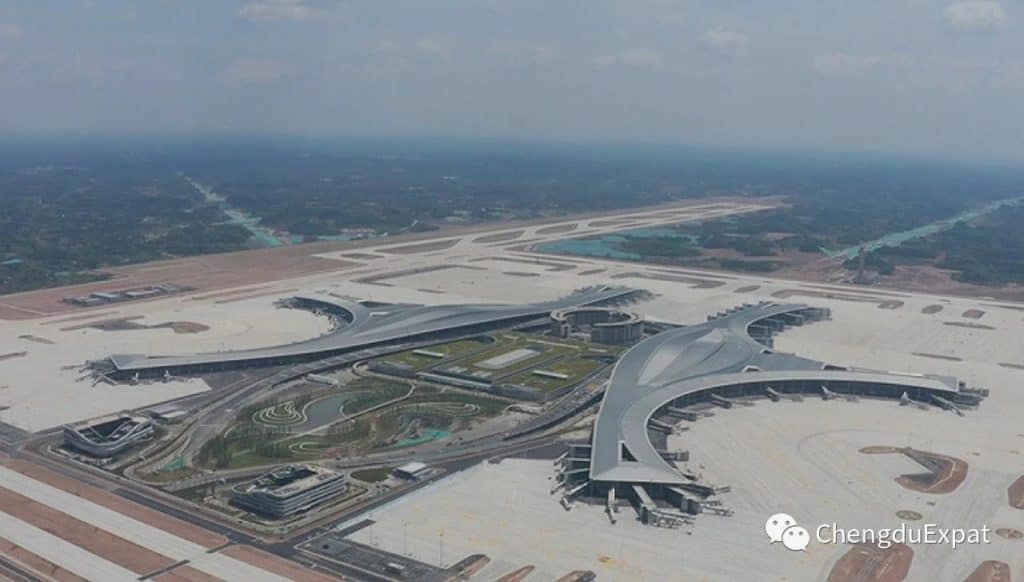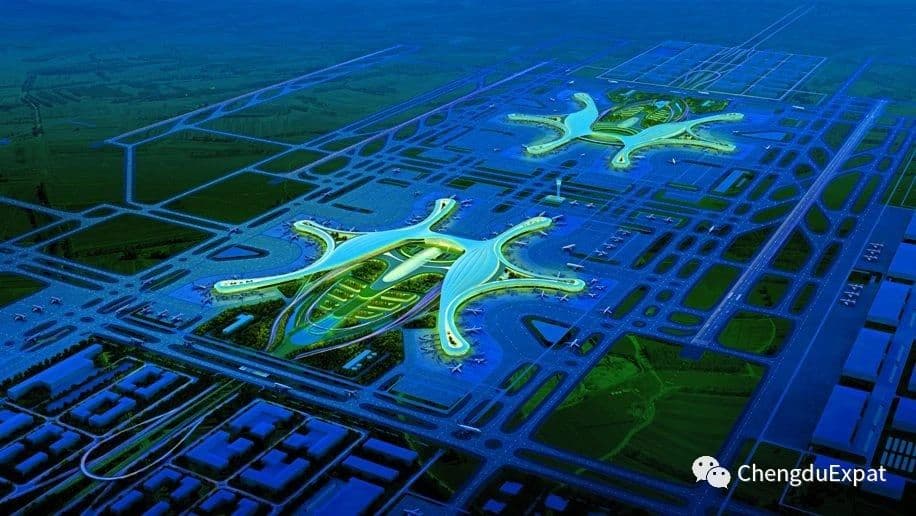 Images: 红星新闻, 成都发布, 川欢新闻 SCOL航拍四川, 陶轲
Sources: Wikipedia, EqualOcean, Airline Geeks, Business Traveller, Trip.com