Big news burger lovers! Chengdu joins Beijing, Shanghai, Shenzhen, Nanjing, Hangzhou, Suzhou, Macau, AND Hong Kong today, as a city home to one of New York's most loved burger brands SHAKE SHACK.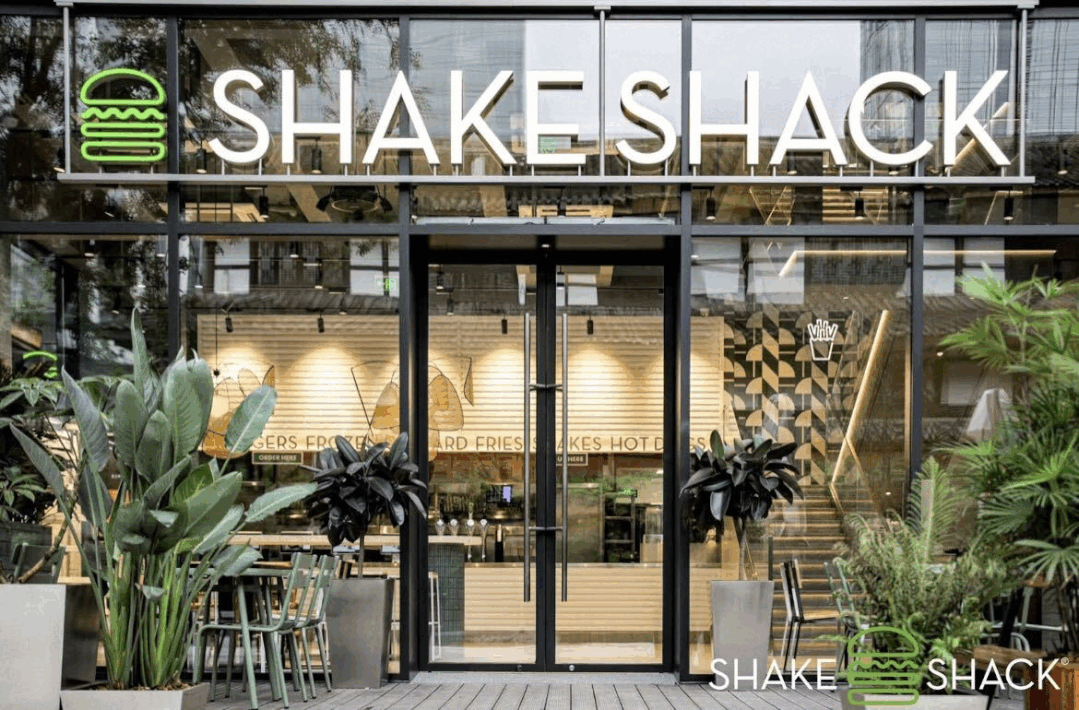 We've been watching the green bamboo hoarding, covering the construction of the new TaiKoo Li store for months (it's in Line Friends old spot, near Blue Frog), waiting to see if they would localise the menu – which has become famous around the world for better-than-your-average-fast-food Burgers, Shakes, Flat-Top Dogs and a very tasty veggie 'Shroom Burger.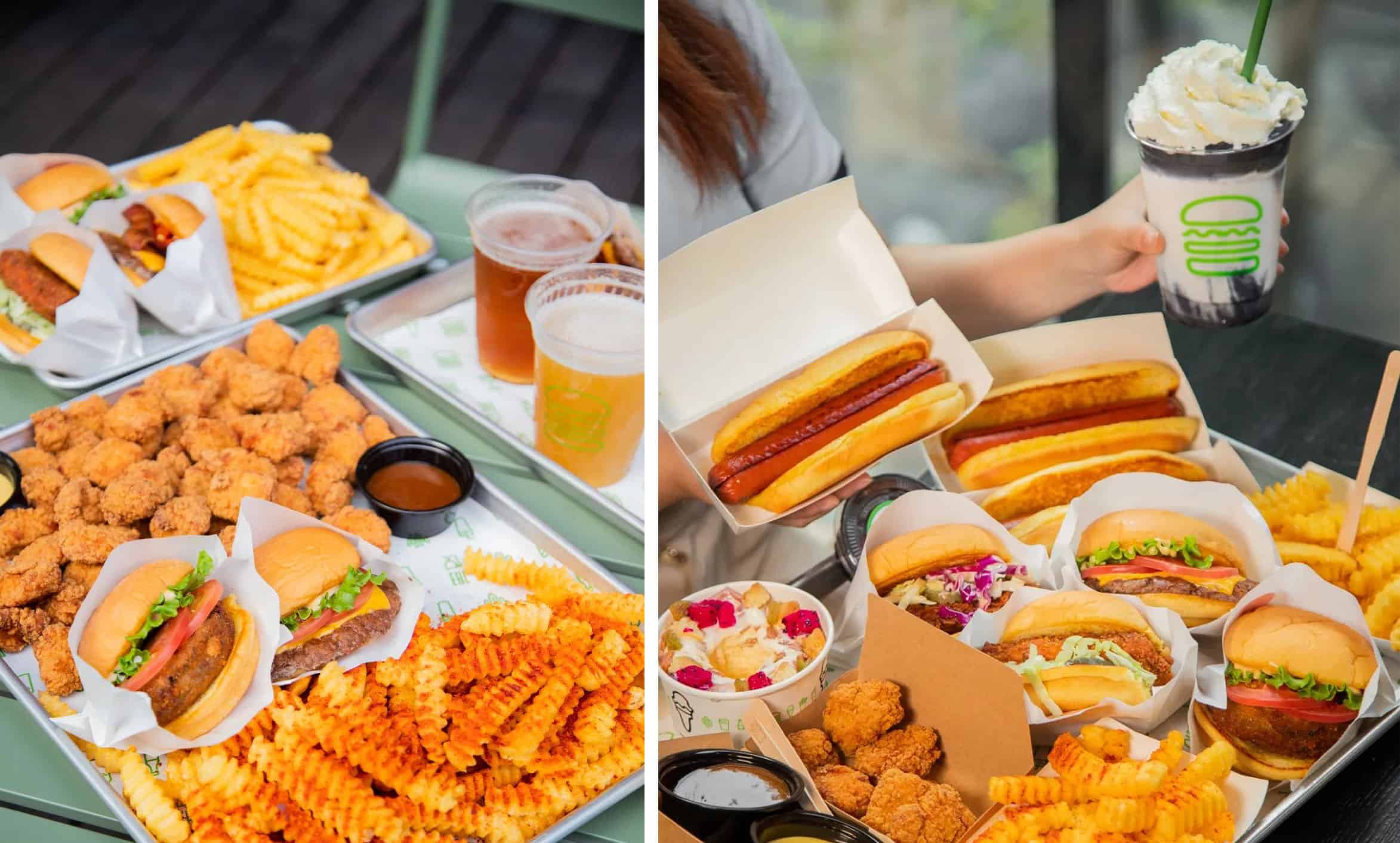 They have tried to give the Chengdu menu a little Sichuan flavour – with local brewery Wild West providing craft beers. Try the China White, it's got a subtle lick of Sichuan Pepper, it's delicious.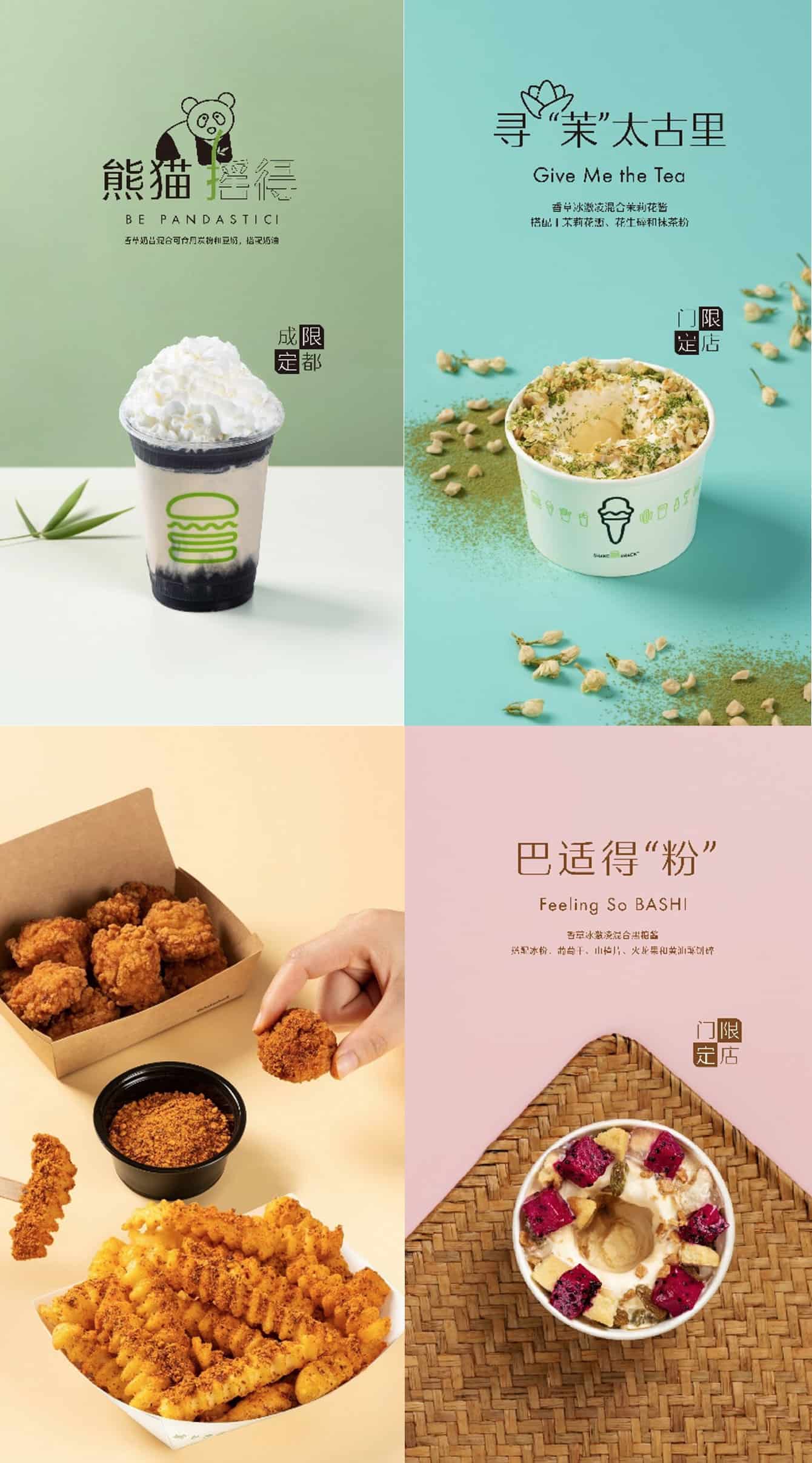 The Chengdu store's local specials are a panda themed shake "BE PANDASTIC!" and well as two types of ice cream, "Give Me the Tea" and "Feeling So BASHI"… But where's the mala buger at Shake Shack? Or the hot-pot-dog? Give the people what they want!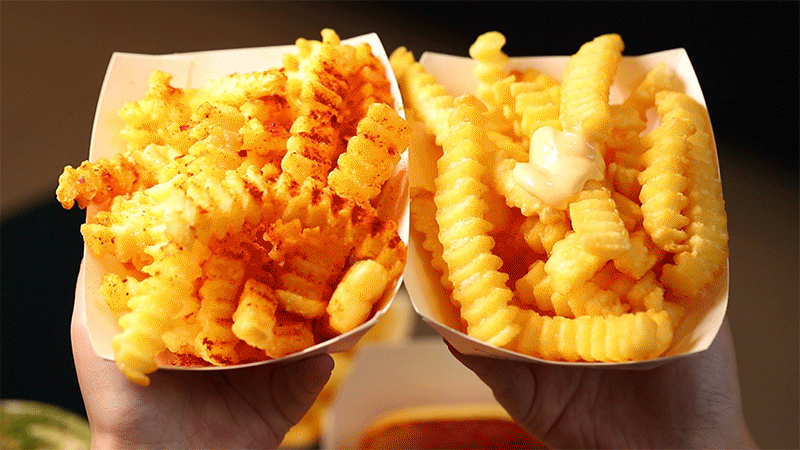 They do have one savoury local dish, which they have collaborated with Ma Wangzi, a restaurant that recently was awarded a Star when Michelin landed in the city earlier this year. They're using Ma Wangzi's "Secret chilli noodles sauce" with their crinkle-cut fries and Chicken Bites™. Skip these, and go straight to the burgers.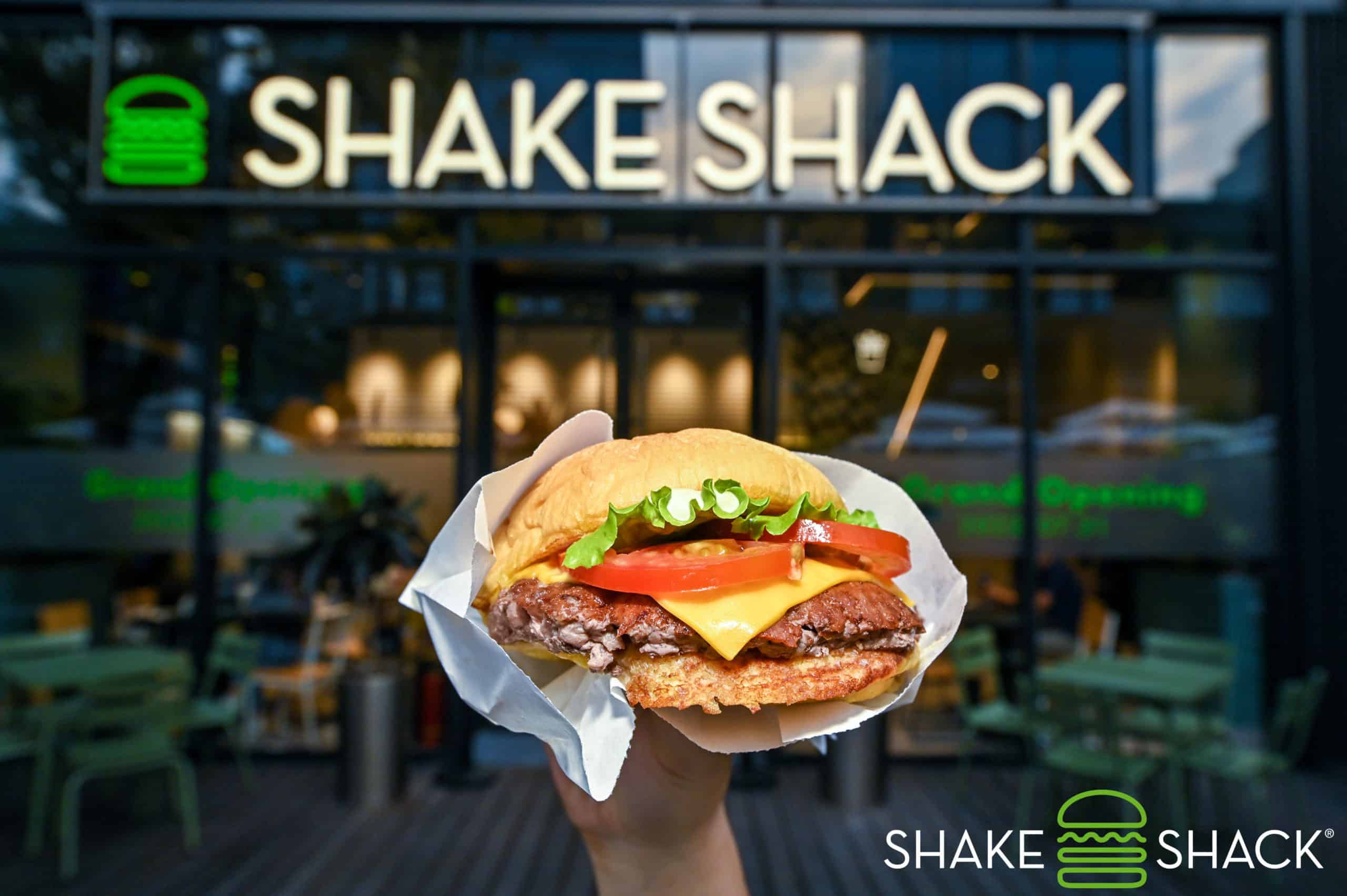 Despite the heartbreak they didn't go hard on local flavour – everything we tried at the pre-opening was delicious. The 'Shroom burger is definitely one of, if not the best veggie burger in the city, and the Barbecue Burger packs a nice bit of heat. There's only so many burgers 2 people can eat in one sitting, but we'll be back for the Dark Meat Chicken Burger, and a shake.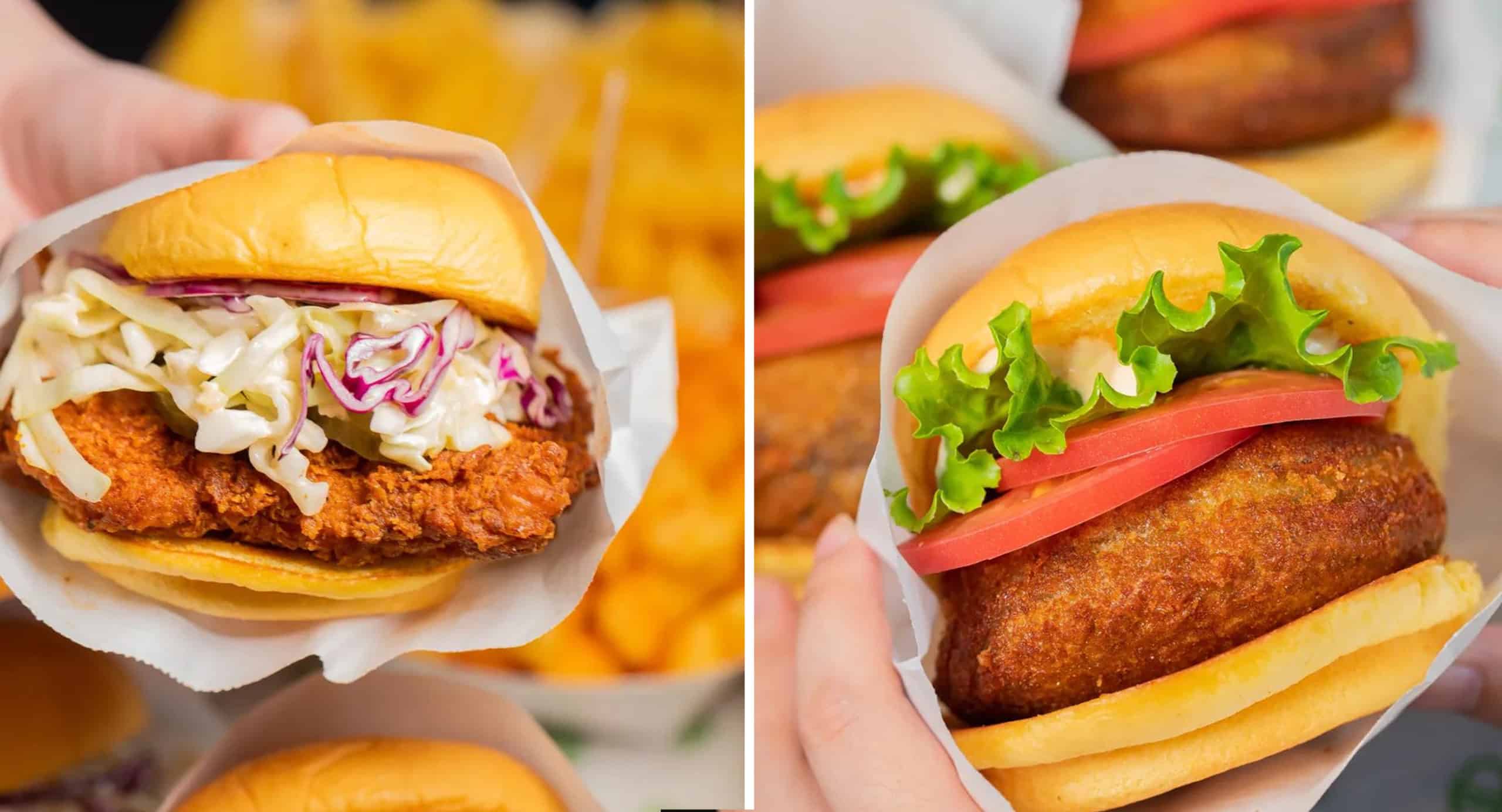 The two-story temple-to-cholesterol, has outside seating, and a big terrace on the second floor. They've decked it out in a vaguely tea-house-esque style – it's all very pleasant.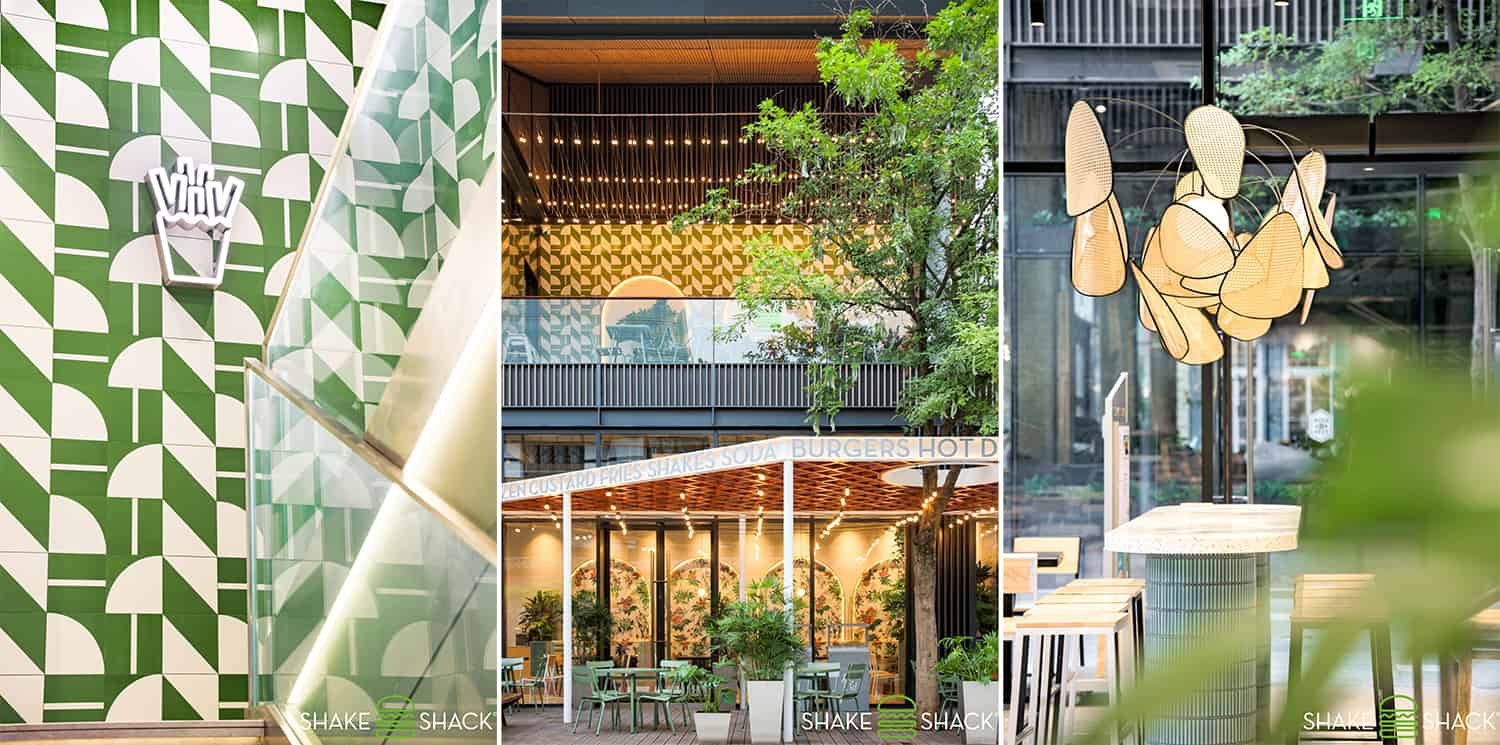 They are now officially open to the public – but we've already seen photos today of long queues snaking through TaiKoo Li, – so bare this in mind if you're thinking of checking it out today, or even this week.
Welcome to the city Shake Shake, we're glad to have you.
Address:
Jinjang District, Sino-Ocean Taikoo Li Chengdu
8 Central Shamao St., 1F No. 1302&2322b
锦江区中纱帽街8号成都远洋太古里东里一层1302&2322b号店铺
Opening Hours: 
Daily, 10am – 10pm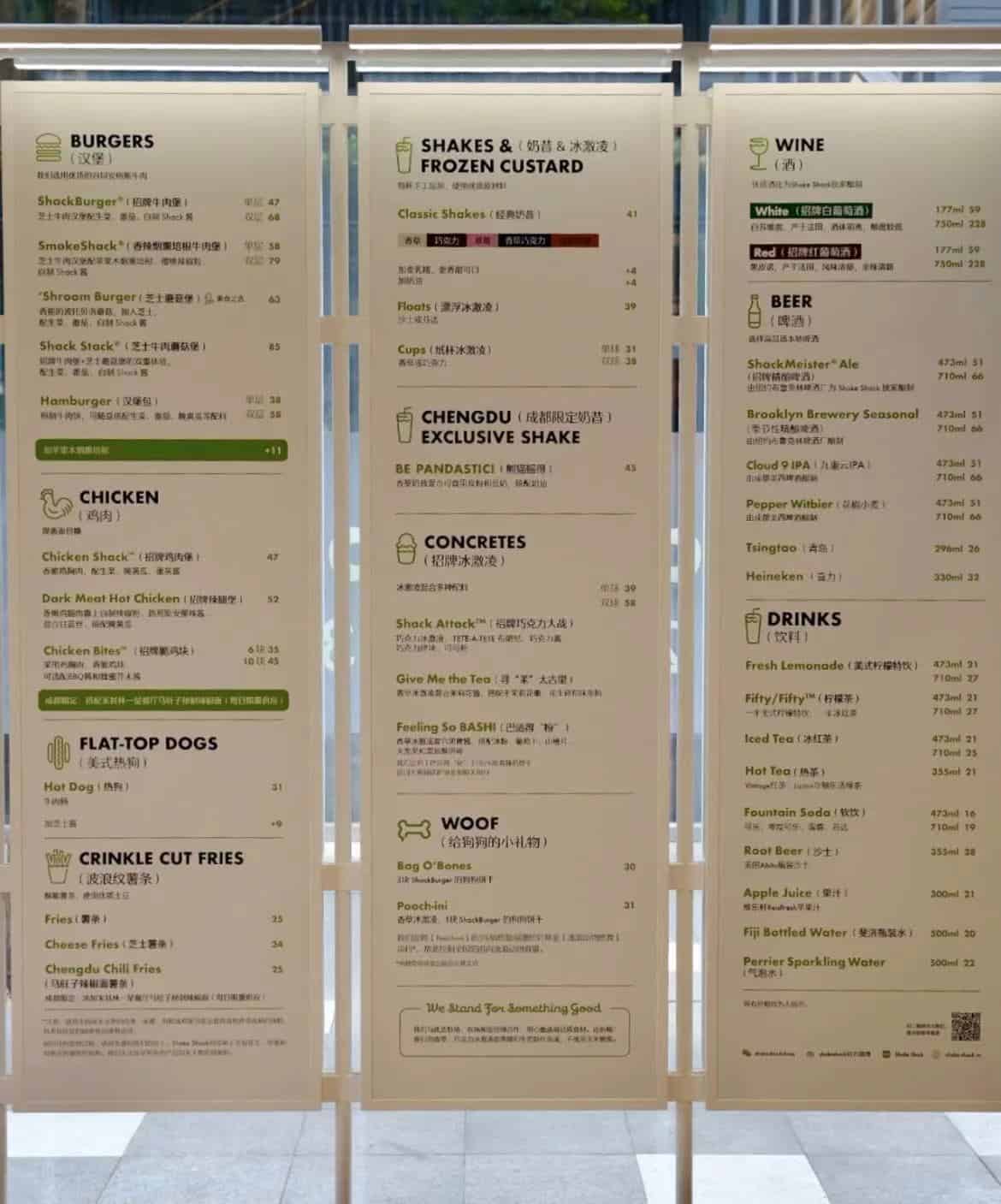 ---
Are you going to check it out?
Let us know in the comments.
---
---
Thank You To Our Partners