If you've shed a tear lately over not being able to go home, or on holiday this year – dry your eyes pet, look no further. Stonehenge has just joined London Bridge, and the city of Florence, as places you can visit, without ever leaving Chengdu…
​
The latest addition to China's endless fake monuments, is the magical, and mysterious Stonehenge! This prehistoric monument in Wiltshire, England, is believed to have been constructed between 3000 BC to 2000 BC. For centuries, historians and archaeologists have puzzled over the many mysteries of Stonehenge, with many thinking it took over 1000 years to construct. The original ring consists of 100+ stones, each around 13 feet (4.0 m) high, seven feet (2.1 m) wide, and weigh around 25 tons.
The Chengdu version located in the city's northwest Qingshuihe Ecologic Park, where they seem to have forgotten a fair few pieces… but who can blame them, they're probably quite heavy.
This fairly green spot in Pixian is located next to the huge Jingrong Lake Park 菁蓉湖, so  combined with a picnic could make for a nice day out. It will no doubt be swamped with dewy eyed brides and grooms taking wedding pictures soon, all the more reason to go!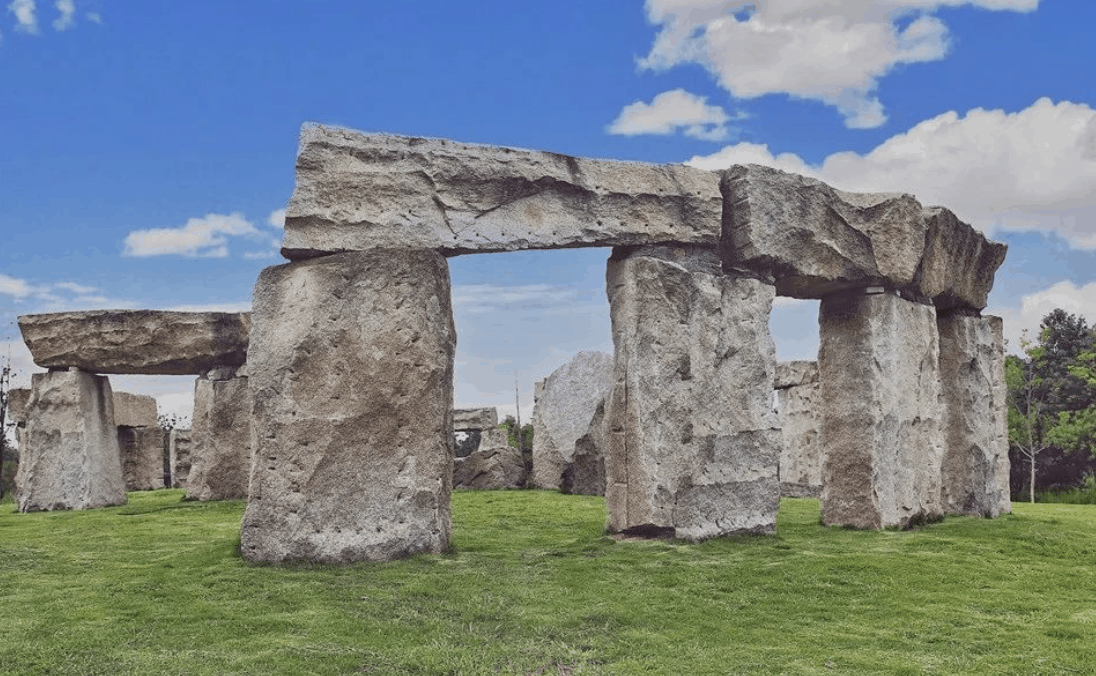 Chengdu's Stonehenge
Address:
Piwen Road, Pixian District
郫都区郫温路
---
Several bridges in Chengdu become WeChat-moments-spam this year – with Wuchaizi Bridge 五岔子大桥 definitely ranking No. 1. Chengdu's London Bridge is located in Huayang, and is inspired by the Camden Theatre Tower Bridge in the UK. This European(ish)-style pedestrian bridge was built in 2012. Eight red towers stand in the water and hold the suspension bridge above the Jinjiang river. At one side is a villa compound, and at the other side one Huayang's vegetable market, including a big restaurant. If you like running, there's a pretty nice trail following the river.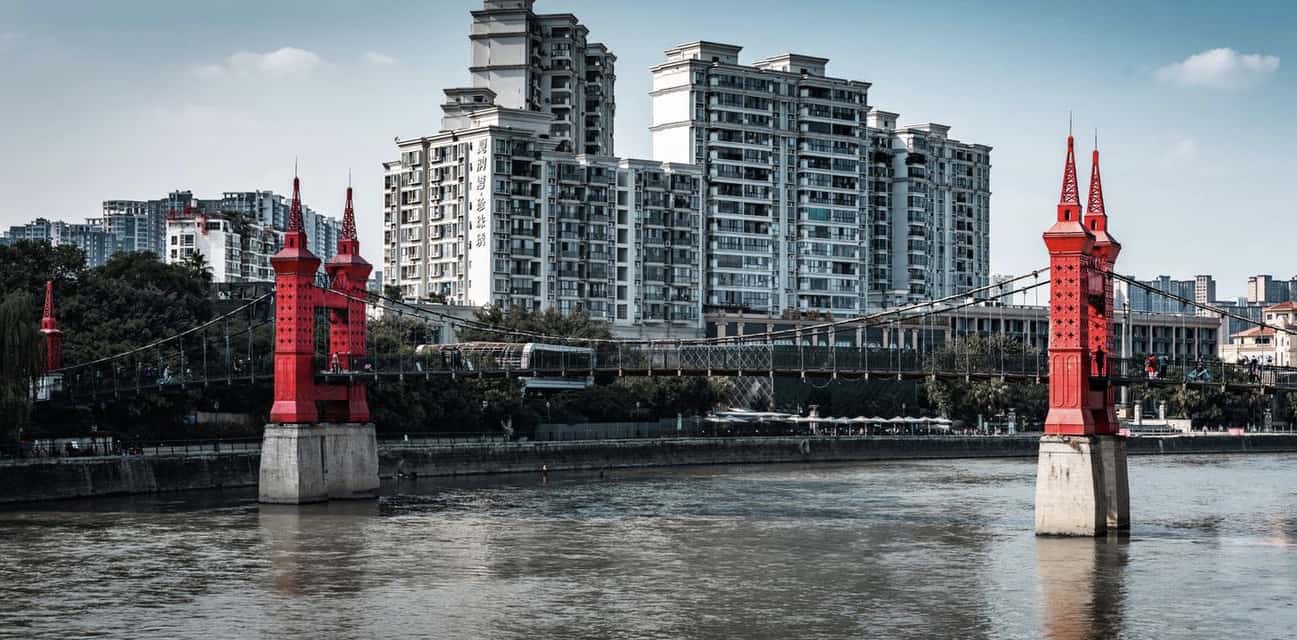 Address:
Shuangliu District, Tianfu New Area, Huayang avenue, Binjiang Road Section 2
成都市双流区天府新区华阳街道滨河路二段
---
If you're a fan of Harry Potter or can't resist a bit of Downton Abbey get excited! Located in South Chengdu (close to Metro Line 1 Tianfu Avenue exit), this vast compound has grown to fill 4 whole blocks, with at least 25 caste-like buildings – complete with a fake Big Ben and a church. It will not be winning any awards from Architectural Digest…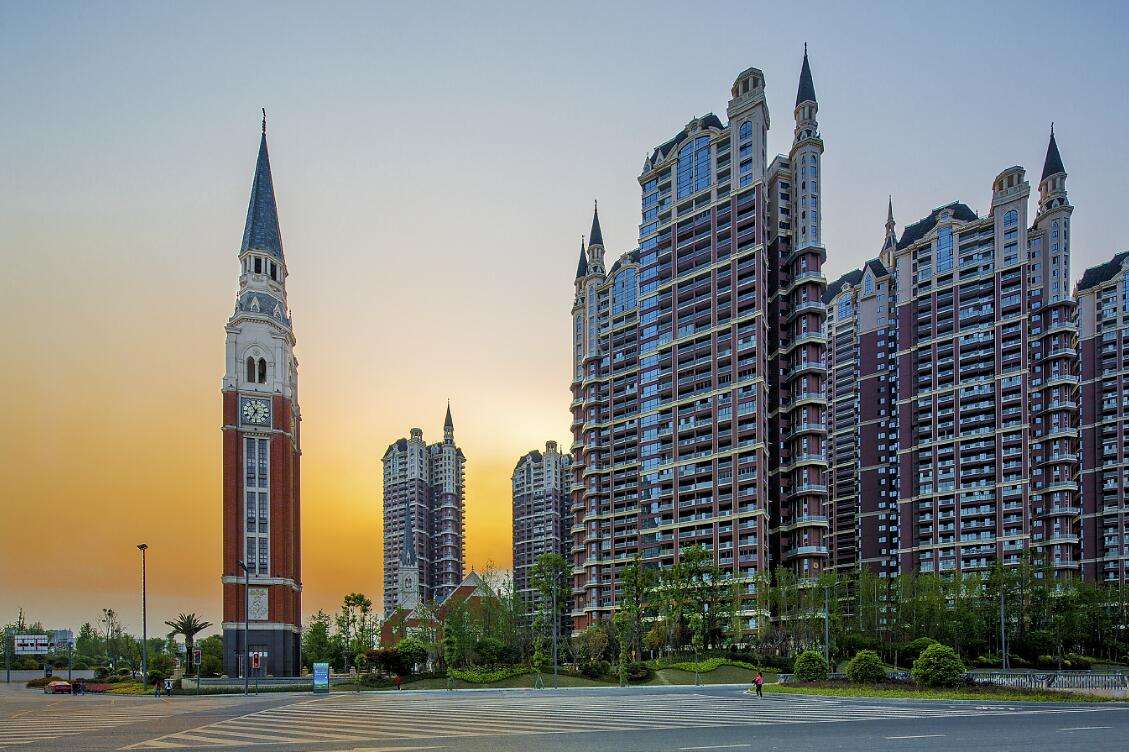 Address:
Gaoxin District, crossing of Huilong Avenue and Hongxing Road
高新区 – 会龙大道与红星路南延线交汇处(新川科技园对面)
---
Florentia Shopping Village 佛罗伦萨小镇
Never mind exiting through the gift shop – Chengdu's fake Florence IS a gift shop. Florentia Village north of Pidu is modeled around an Italian piazza, complete with a river, rustique facades and if you're lucky – a gondolier. This is the 9th Florentia Village in China.
Opened in December 2017, the Florentia Village is the Chengdu's biggest outlet mall in terms of the floor space. However, the location of this outlet mall makes it difficult to reach for people who without a car, in spite of the shuttle buses provided (one bus is set out from Xipu metro station every hour). A Didi or taxi from the city center will cost you about 80RMB. If Michelangelo's David could weep…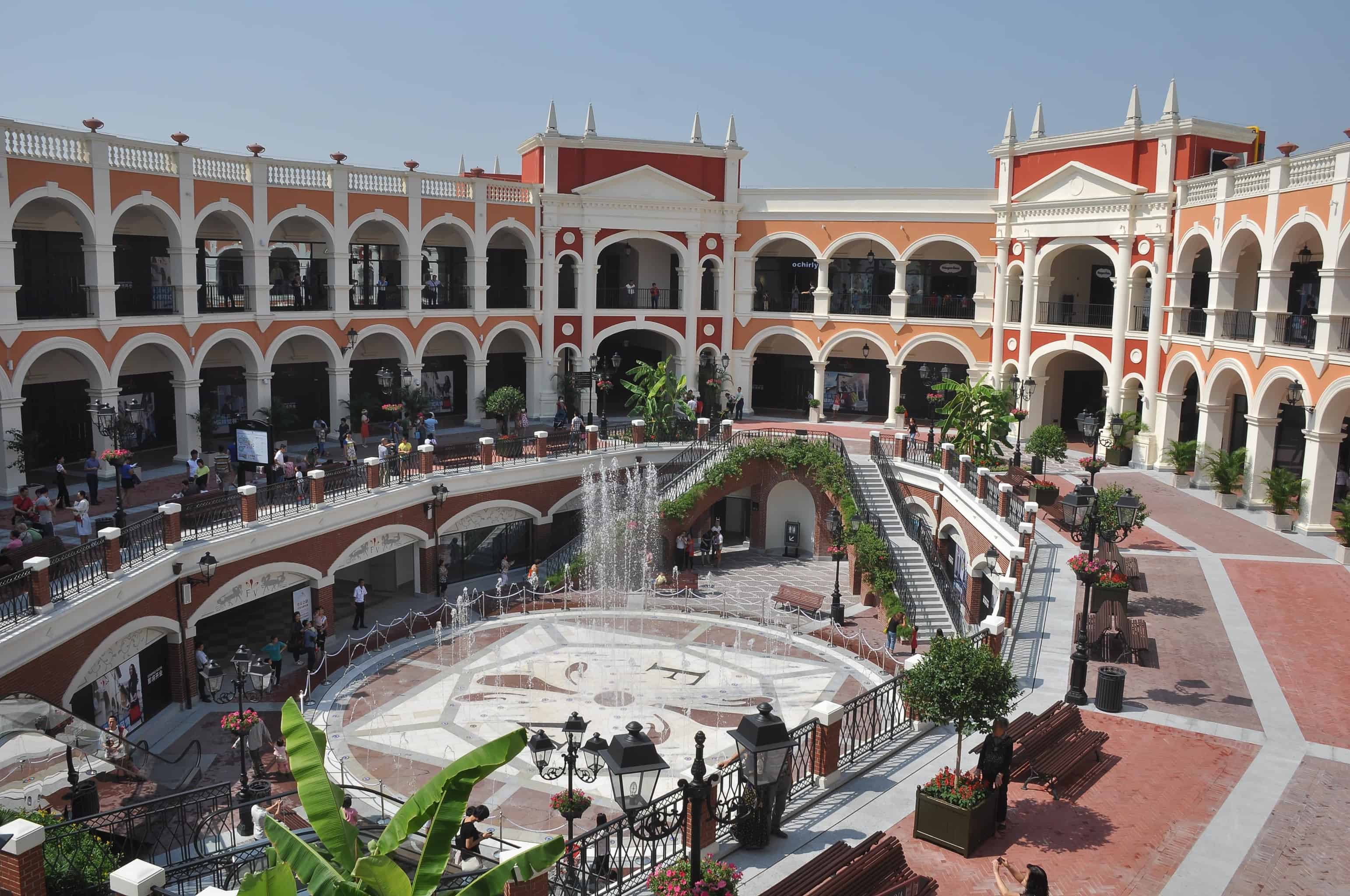 Address:
No.888 Yinxing Road, Pidu District
郫都区银杏路888号(G4217成灌高速郫都区西出口)
---
Just South of the third ring road sits a replica of a 18th century French castle in the South of Chengdu. It's on a vast property, taking up over 80,000 square meters. In 2008, the Louis Art Castle was designed by specialist French* (wink) castle designers, and construction began. It took 10 years, with most pieces of stone being transported from France to Chengdu. The complex consists of several castles and 6 villas, including 7 majestic banquet halls (like Palais de Fontainebleau, Le Théâtre de Versailles, and Le Grand Salon de l´Empereur), and are mostly used for weddings and events. We know it is naughty, but we quite like this one.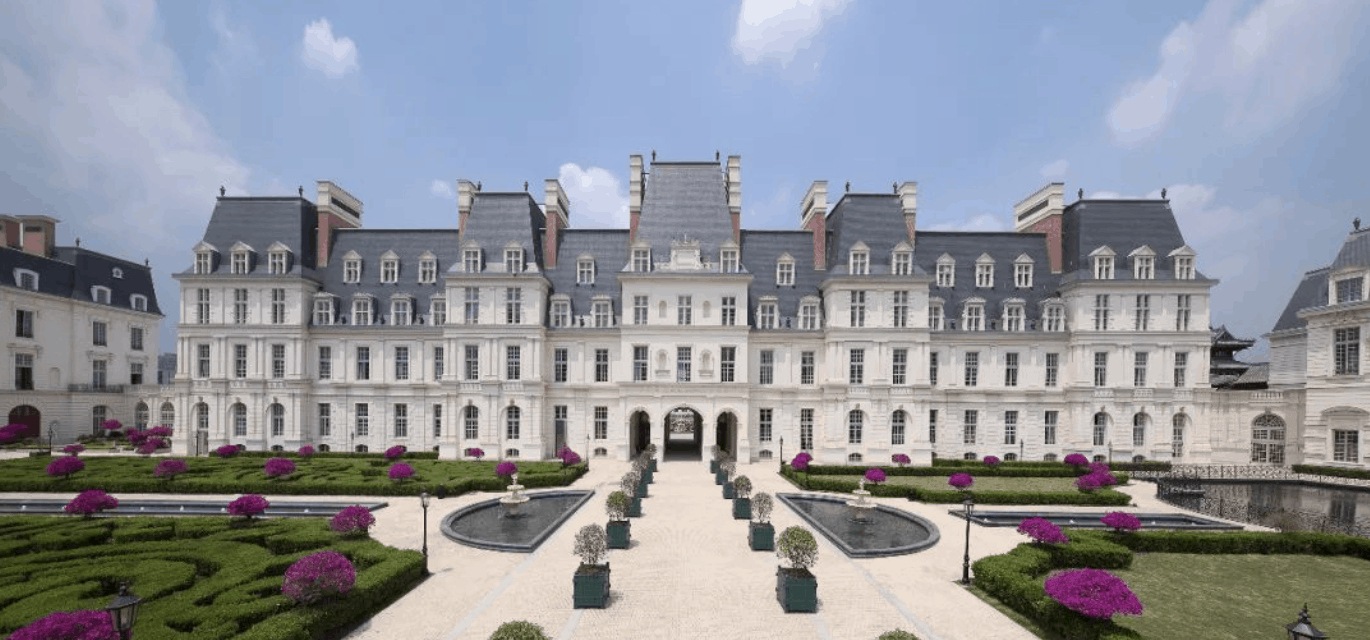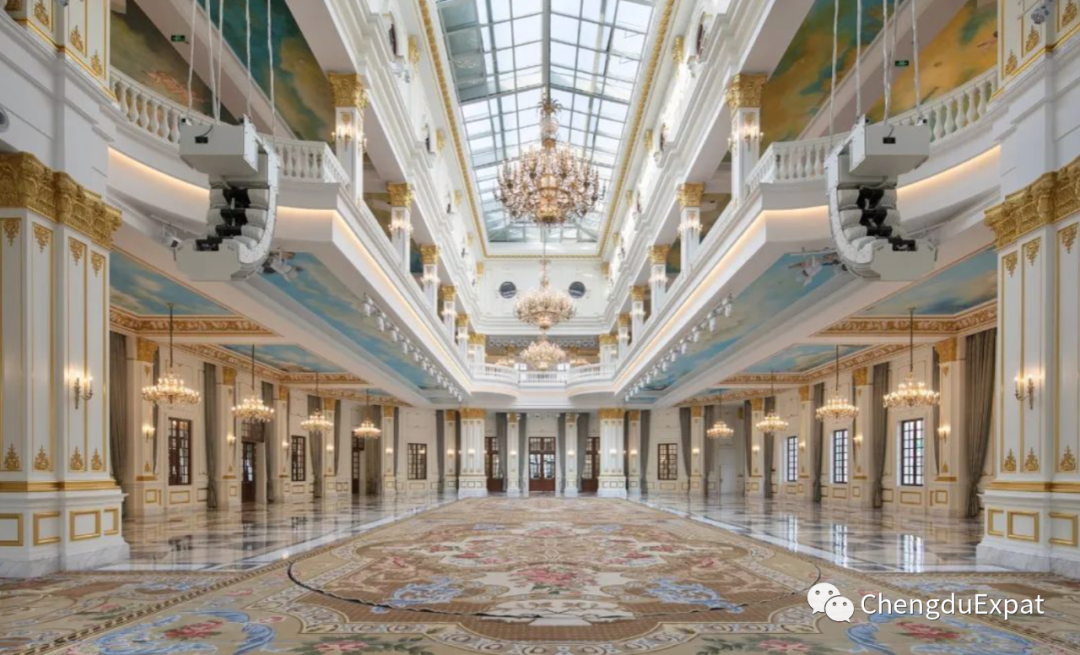 Address:
North Jiannan Avenue No. 92, Wuhou District
武侯区剑南大道北段92号
---
Have you unearthed an Istanbul's Grand Bazaar, behind a Hongqi Chain Store?
Let us know in the comments!
---
Chengdu Apartments | October 2020
Hot Springs in and around Chengdu