Chengdu's much anticipated Metro Line 10 opened September 2017, providing a direct line to the airport. Also known as the Airport Express, Chengdu-Expat headed down to check it out.
The newest addition to Chengdu's burgeoning Metro system, Line 10 starts at Taipingyuan, where phase I of Line 3 also terminates. To get to the airport from Tianfu Square it took us just under 40 minutes, having to change at Sichuan Gymnasium and Taipingyuan.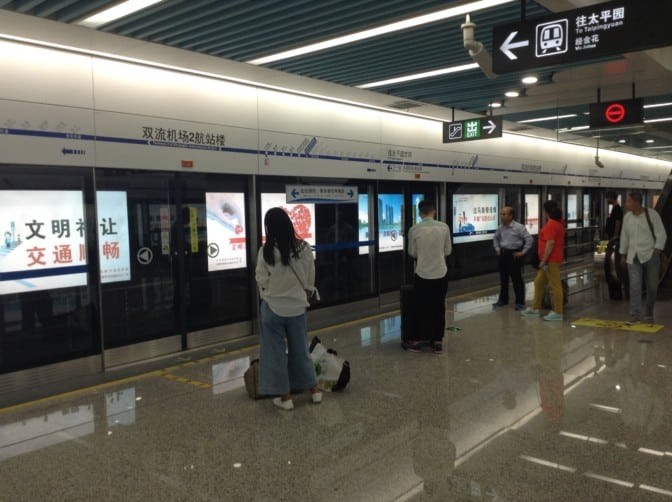 The Line 10 leg of trip took just 12 minutes from Taipingyuan to Shuangliu Airport Terminal 2. This is because Line 10 has the Metro system's quickest trains, travelling 100km/h at their fastest.
Open from 06:00 to 23:00, Line 10 is a cost-efficient way to reach the airport for those with daytime flights costing the same as a normal metro ticket.
On Line 10's first day we saw more people taking selfies than hauling suitcases along behind them. This will undoubtedly change over the next few weeks as Line 10 settles in as part of Chengdu's infrastructure.
The train's swish on-screen graphics above carriage doors are a cool new feature. On arrival at stations the screens show a fun graphic of the train pulling up to the platform.
In addition to the station name and which door is opening the graphic tells you which carriage you're in and where that is in relation the station's lifts, escalators, toilets and exits.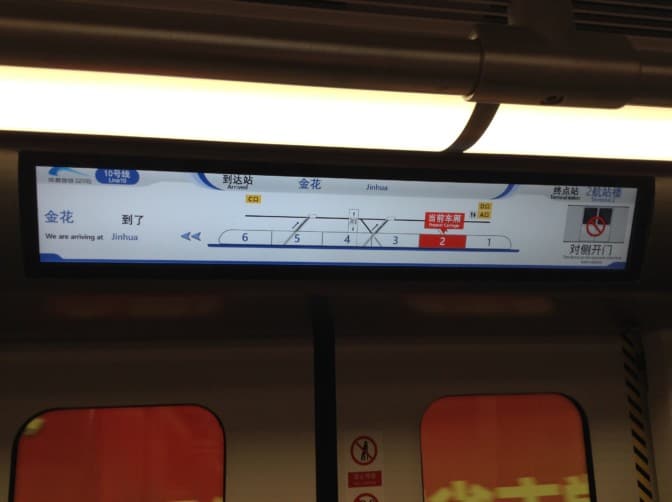 Chengdu is midway through its ambitious drive to build itself an extensive metro system. City planners hope it'll alleviate congestion and pollution, improving general standards of living.
With the opening of subway line 1 on 27th September 2010, Chengdu became the first city in Western China to boast a metro system. Line 2 opened on the 16th  September 2012, whilst Line 4 opened on the 26th December 2015.
Chengdu's circular Line 7 is billed to open at the end of this year. Covering 31 stations the line will connect the North, East and South Railway Stations aswell the North City Bus Station.