To celebrate their biggest promotion of the year, Suit Republic is giving one lucky Chengdu-Expat follower 24 hours to win one fully custom-tailored suit (valued at 3150RMB).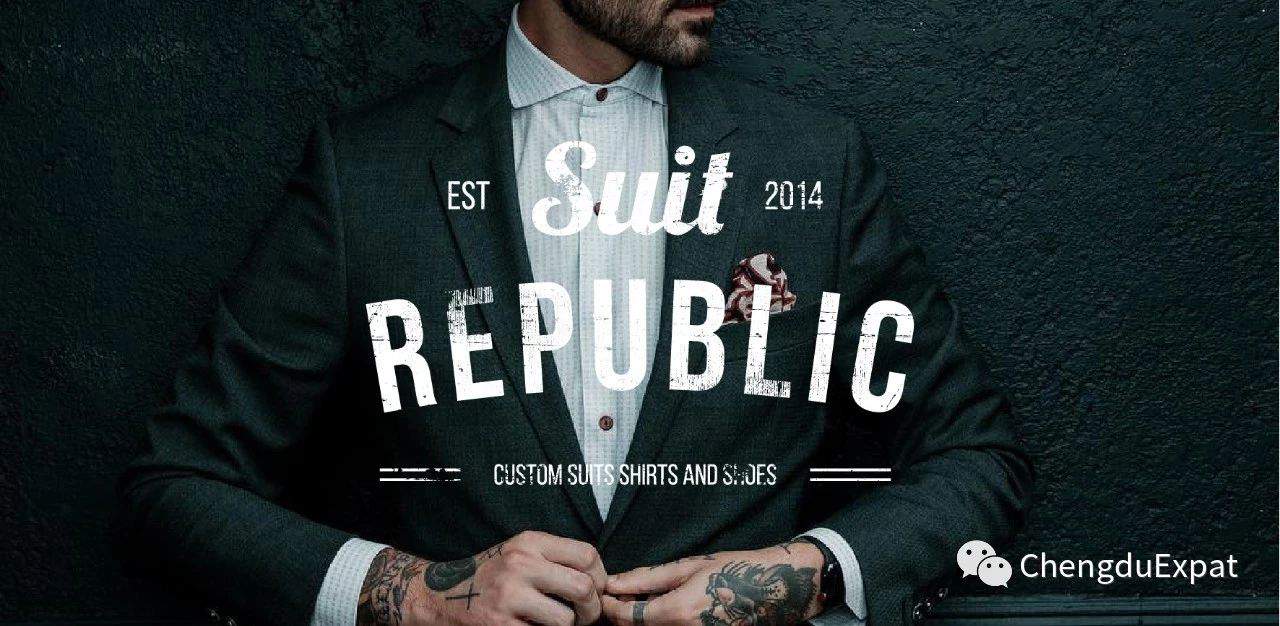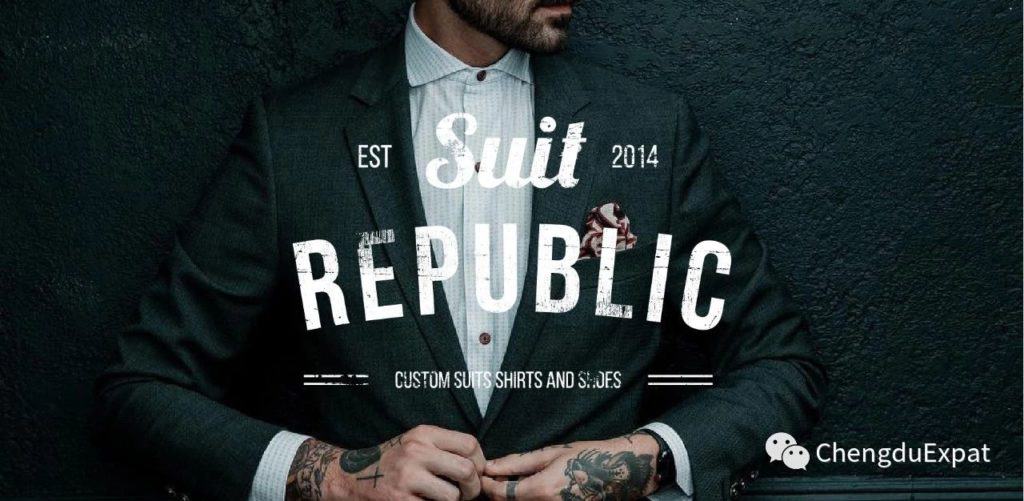 How to Enter
GIVEAWAY
Win a fully custom-tailored suit valued at 3150RMB!
Scan the QR code below to follow
SUIT REPUBLIC
+ send the keyword 'Win' for details on how to enter.
Scan Below
⇣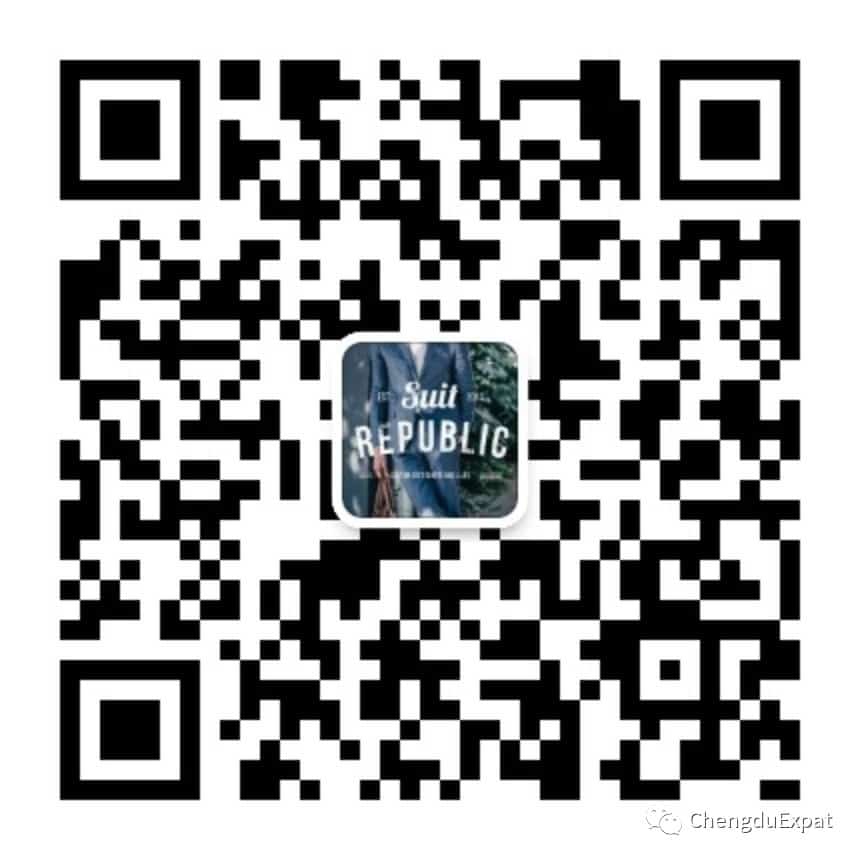 Deadline: 11.2 20:00
The prize draw will be held on Saturday, November 2nd at 8pm and winners will be informed on the Suit Republic official Wechat.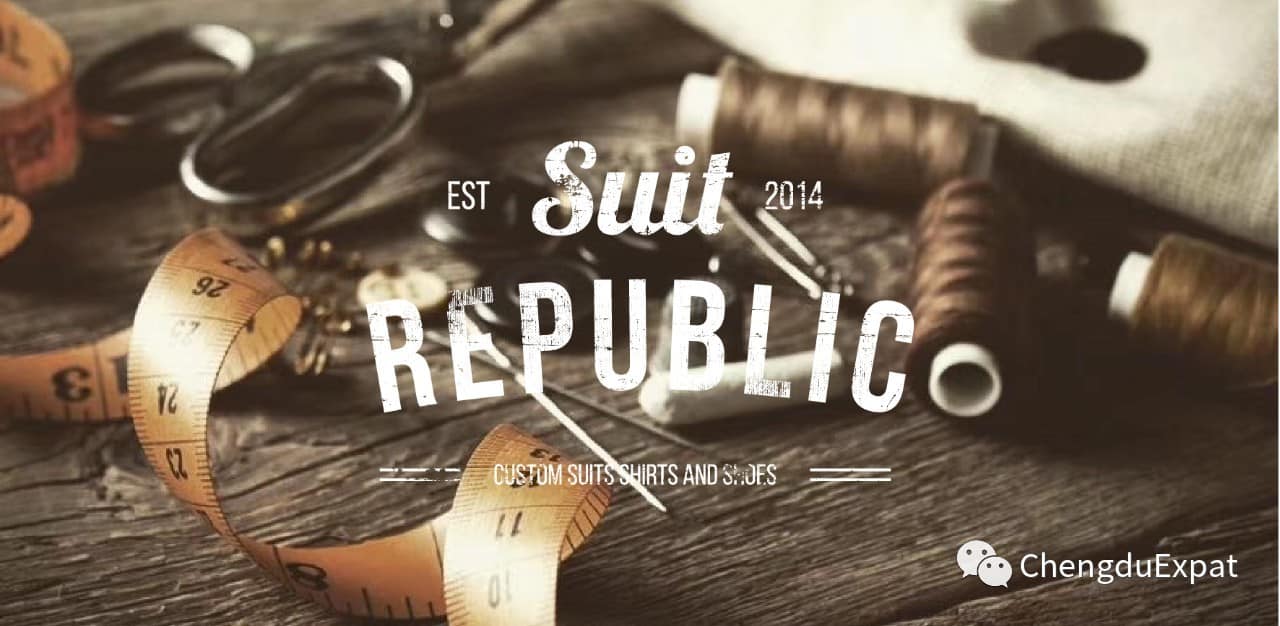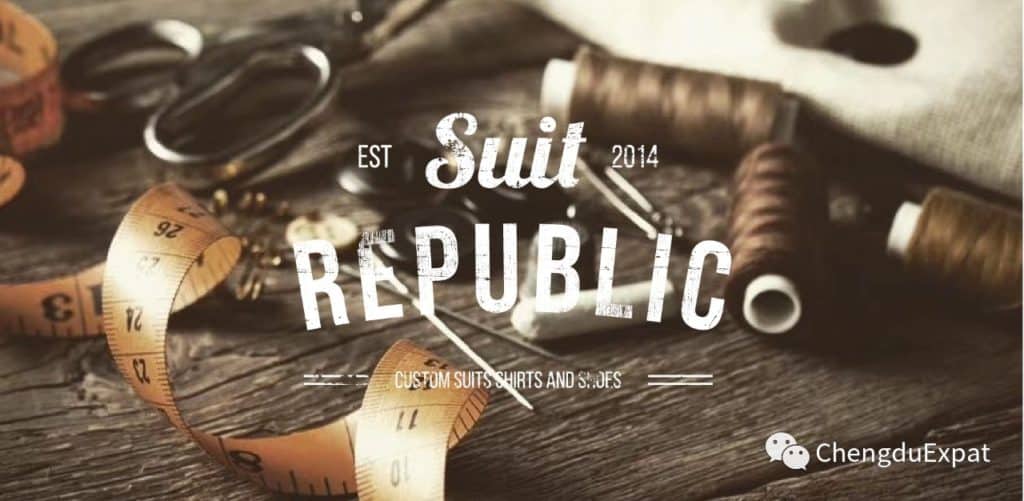 11.11 at Suit Republic
From today until November 11th is your opportunity to lock in huge savings on new custom suits, shirts, shoes and winter coats at Suit Republic. This year their 11.11 promotion is bigger than ever, with package deals for both men and women at their convenient Chunxi Road location in downtown Chengdu.
To view the full list of deals CLICK HERE.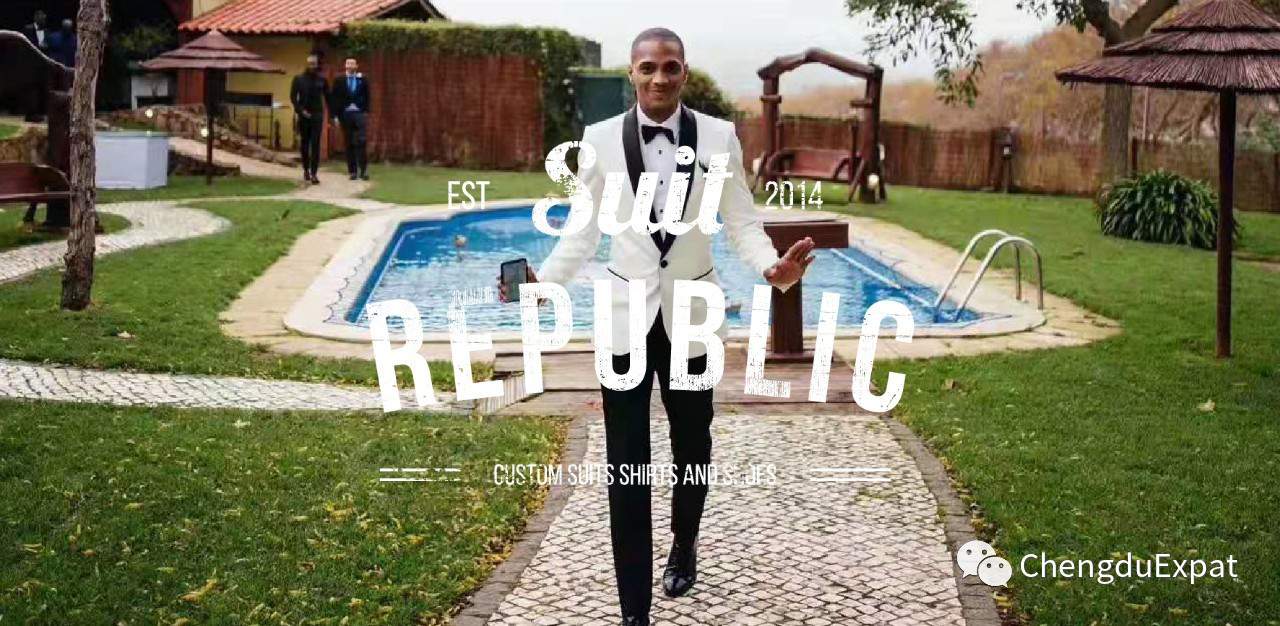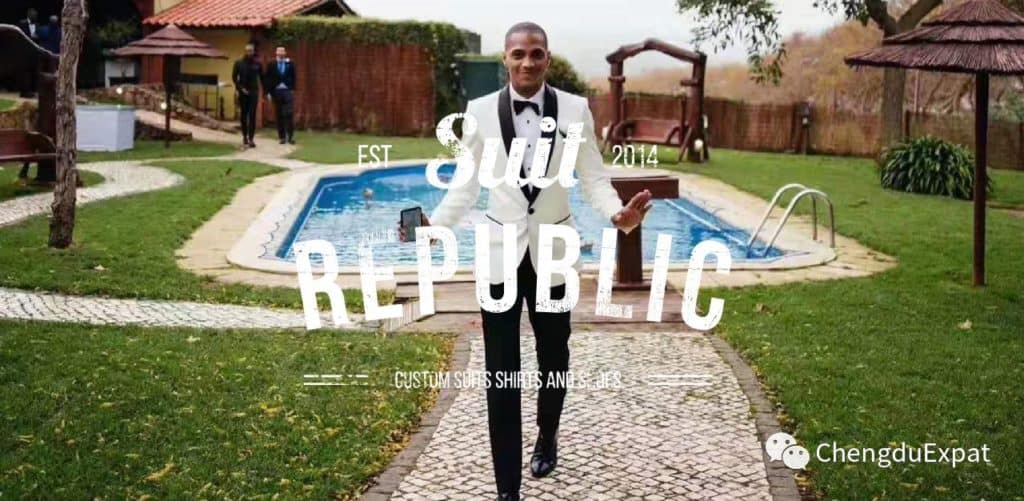 Suit Republic Chengdu
Address:
3105, 31st Floor, Silver Square Building, Chunxi Rd
春熙路银石广场3105
Opening Hours:
Mon-Friday 13.00 – 21.00
Weekend 10.00 – 21.00
Operating since 2014, Suit Republic is the trusted name for tailoring in Chengdu.
Order now to save or go in at any time to choose fabrics, styles and get measured.
Contact the owner, Michael, on Wechat to discuss your needs by scanning his QR code below.
Scan Below
⇣