How closely did you pay attention to the happenings of last year? Here, we review some of the major developments that captured our attention in 2019.
World Police & Fire Games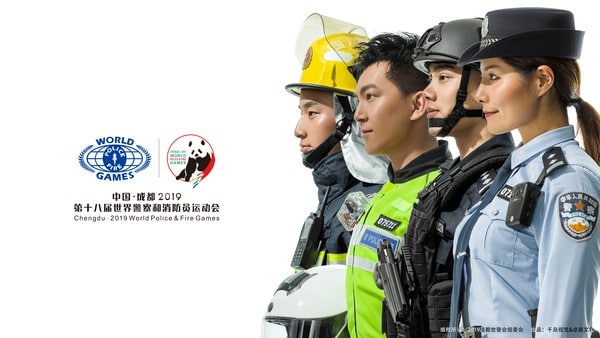 The 2019 World Police and Fire Games (WPFG) concluded on Aug 18 in Chengdu. Known as the Olympics of policemen and firefighters, the WPFG is held every two years and is open to active and retired law enforcement and fire service personnel from across the world. It is the first time in the event's 34-year history that it has been held in Asia.
The 10-day event attracted 7,718 policemen and firefighters from 80 countries and regions competing in 56 events including boxing, darts, indoor rowing, and special programs for policemen and firefighters, such as stair climbing and police motorcycle events. Forty-eight events were open to the public for free, drawing tens of thousands of attendees to watch the games every day, according to the organizing committee.
In an effort to better serve the athletes from around the world, Chengdu recruited more than 6,000 volunteers, as well as provided participants with free public transportation and preferential prices for scenic spots, hotels, and airline tickets.
Also, Chengdu has been approved for the next big sports events such as "Chengdu 2021 31st Summer Universiade" on August 8th, 2021 and "The World Games 2025"
2019 Chengdu Marathon
On Sunday, October 27th, 2019 the Chengdu Marathon was the first marathon race in China to pursue the prestigious Abbott World Marathon Majors in which it aspires to join the ranks of the six members. The Chinese event will be evaluated over the next few years to determine if Chengdu will become the seventh World Marathon Major.
Over the past two years, the Chengdu Marathon has attracted 48,000 runners from over 54 countries and regions, becoming an emerging power in the marathon race series in China. For 2019, the race announced that it will expand its capacity to 30,000, in addition to courses, services, and prize money upgrades.
Compared to 2018, 2019 total bonus is 1.65 million RMB. Champion for the marathon has reached 40,000 USD per athlete, and for the speed-contest wheelchair is 10,000 USD per athlete, highest prize in China.
In order to encourage Chinese athletes to participate in the race, the winner of the Marathon gets 50,000 RMB this year,  and the total amount of prizes has grown to 202,000 RMB, the highest prize nationwide.
New Metro Line Openings
With the opening of Chengdu Line 5 and phase II of Line 10 December this year, more than 100 kilometers of new tracks were added in 2019. The total route length of the Chengdu metro system now extends as far as 341km, which equals to Top 8 in the world, nearly equal to the whole France subway transit.
With the opening of subway line 1 on 27th September 2010, Chengdu became the first city in Western China to boast a metro system. The city is midway through its ambitious drive to build itself an extensive metro system. City planners hope it'll alleviate congestion and pollution, improving general standards of living.
Some Facts:
📍Metro Line 5 opened 41 stations at once end of December, making it the longest length construction in one time for Chengdu Metro.
📍Phase two of Metro Line 10 was opened end of December 2019, adding ten stops in Southwest direction.
In 2020, the number of subway lines in Chengdu will increase to 13. There will be no need to drive anywhere in the city since public transportation is going to be super convenient. Chengdu Metro will open 5 lines including Phases 1 and 2 of Line 6, Phase 1 of Line 8, Phase 1 of Line 9, Phase 1 of Line 17, and Phase 1 and Phase 2 of Line 18. Over 500 kilometers, Chengdu Metro will officially enter a new era of large-line network operation.
Direct Flights
Chengdu Airport, also known as Chengdu Shuangliu International Airport, is the fourth-largest airport in China. It is an international airport and serves the area of Sichuan and Chengdu Area, China. Chengdu Airport has opened 15 new international direct flights in 2019, including routes to Chicago, Vancouver, Rome, Istanbul, Delhi, and Helsinki. Therefore, the number of international and regional routes in Chengdu has reached 122, among which 71 are regular direct international routes, ranking the first in central and western China.
The longest flight from Chengdu CTU is a 7,514 mile (12,092 km) non-stop route to New York City JFK. This direct flight takes around 14 hours and 55 minutes and is operated by Hainan Airlines.
144-Hour Visa-Free Transit Policy
Starting from January 1, 2019, the Chengdu Shuangliu International Airport implemented the 144-hour visa-free transit policy for foreign nationals from 53 designated countries.
They are required to have valid international travel documents and interline air tickets with confirmed dates and seats to a third country (region) within 144 hours.
Compulsory Waste Sorting
On July 1st, 2019 in Shanghai, mandatory waste sorting came into place – with those who do not dispose of their waste correctly (into the proper bins) receiving a fine. The fine ranges from 50 yuan to 200 yuan for individuals and can reach up to 50,000 yuan for companies.
Chengdu followed suit and trash sorting regulations were supposed to come into place. Whilst we've seen some information posted on bus stops, city dwellers don't yet seem well informed and the correct bins haven't been placed in all compounds. In 2020, it is however expected to be introduced over the next few months.
Chengdu's New Airport On Its Way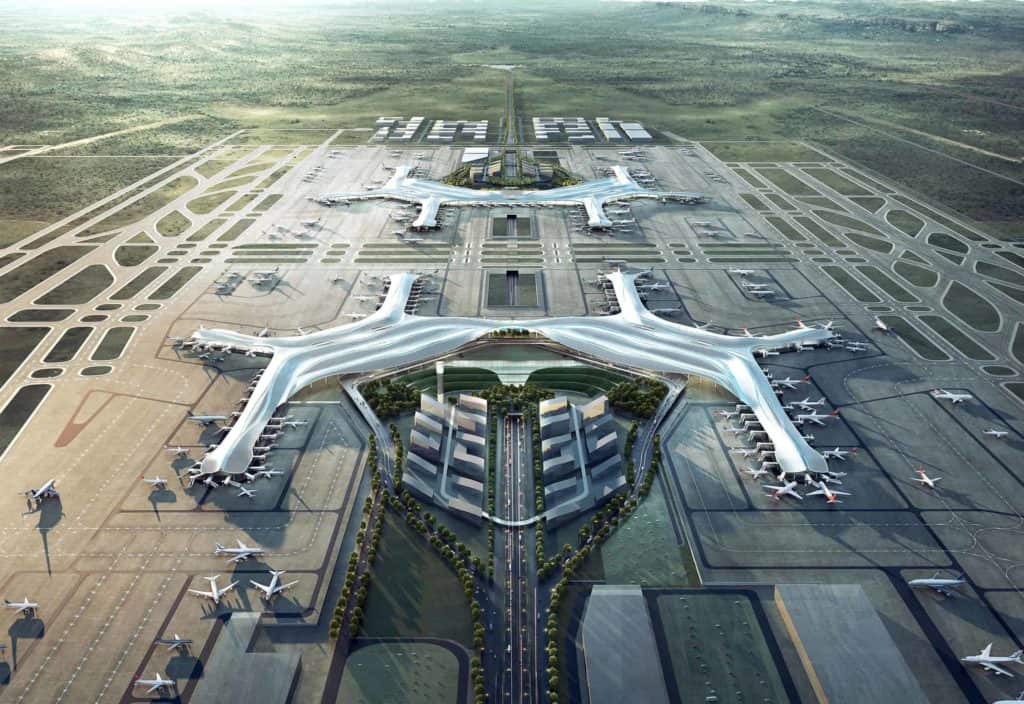 Did you know that the construction of the Chengdu Tianfu International Airport began in May 2016 and is well on its way to completion?
Phase one is scheduled to be completed next year December 28, 2020, and the airport is expected to commence operation in the first half of 2021. Chengdu Tianfu International Airport will be located in Lujia Town, Jianyang, approximately 50 kilometers south-east from the center of Chengdu.
With a total investment of 71.86 billion RMB the construction of this project will bring Chengdu into the era of 'double airports' and will be amongst the leading airports in China, after Beijing and Shanghai.
The Airport is set to have an initial capacity of 40 million passengers per year and a maximum capacity of 90 million passengers, more than twice that of Chengdu Shuangliu Airport. 
It will include all international passenger routes and most international cargo routes in the future while the existing airport will be limited to domestic flights and some international cargo routes.
5G in Chengdu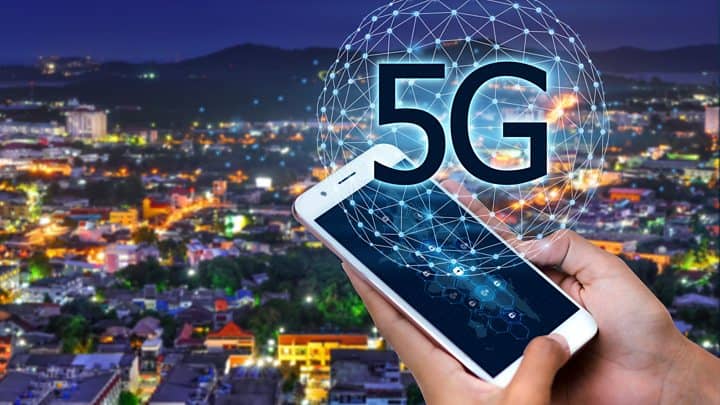 Chengdu was one of the first 5G trial sites that China is developing 5G coverage with major telecom operators such as China Mobile, China Unicom, and China Telecom. However, to be able to have 5G network speeds you will have to buy a 5G enabled phone as well as a 5G data plan.
Don't get too excited yet because keep in mind that 5G is now only available in certain places such as Tianfu Square, Taikoo Li, Century City, and other central locations.  Also, on January 5, the 5G wireless coverage was available at Chengdu's Taipingyuan metro station, which thus became the first 5G subway station in the country. By the end of the year, Chengdu is expected to have more than 3,000 5G stations across the city.
But, is 5G safe? Some people have raised concerned about the radio-frequency waves from the installation of antennas in highly populated areas that are needed for 5G phones to operate. However, there is not much evidence yet but something to look out for in the future.
Anything else you think is worth mentioning?
🇨🇳
Let us know in the comments below!