There is a high chances this summer, that you are not leaving China for the kid's school vacation –  so will need something entertaining, educational, and super fun to keep the little ones busy. Luckily there are lots of programs in the city this year – so you can sign them up, and settle back with a G&T by the pool while someone else tires them out during the day.
Check below and start planning your kid's best summer ever!
Community Dance Camp
An 8 days dance camp to enhance your children's creativity, foster personality development, make new friends. No previous dance experience necessary.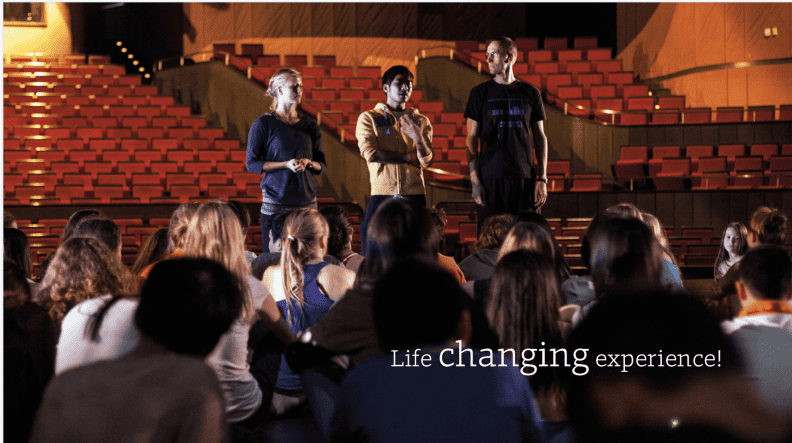 Dance! Dance! Dance!
Community Dance is accessible to anyone – independent of age, gender, and cultural, social or economic background. No previous dance experience or formal dance training is required. It is also a precious chance to dance on the same stage with professional dancers, since it involves participants in creating dance as well as highly skilled dance practitioners. Community Dance is as much about art and creativity as it is about a wider range of benefits such as gaining self-confidence, overcoming timidity and reaffirming communality
Our Mission:
It is our goal to bring young people of different cultures together through dancing where they can learn from each other, respect each other and most important they make friendships with students from all over the world.
When dancing together, the students, no matter where they comes from, will experience equal participation, a feeling of belonging and companionship, promoting the understanding of each other.
Why choose Pony Camp?
1. Boutique Experience; 40-60 people
2. Not soley rehersal based: 40 planned hours
3. Tailored for all levels; zero experience needed
The final 20min performance (without orchestra) on a campus stage or a small theatre.
Suggested Ages:
10 – 12 years Adults are recommended to supervise them throughout the week
12 – 18 years Solo boarding encouraged
Dates:
July 16th, 14:00:
Check-in followed by the camp opening ceremony and meeting with Harmony team.
July 17th-22nd:
Rehearsal with whole group- 6 hours a day.
Evening is free for activities and games as a group.
July 23rd:
 Performance on a campus stage or threatre setting, followed by the camp closing ceremony.
Contact Us:
Claire
Telephone: 13808199941
Email: 943449956@qq.com
Contact Claire for prices and all other information.
⇣
———————————————————————————————————————————————————–
That's Chinese Summer Camp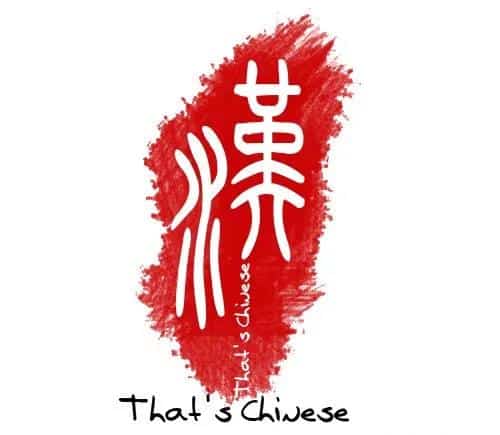 TC's Summer Camp Course combines Chinese language learning with Chinese culture, so that kids can have a more comprehensive understanding of Chinese, Chinese culture and China at all times.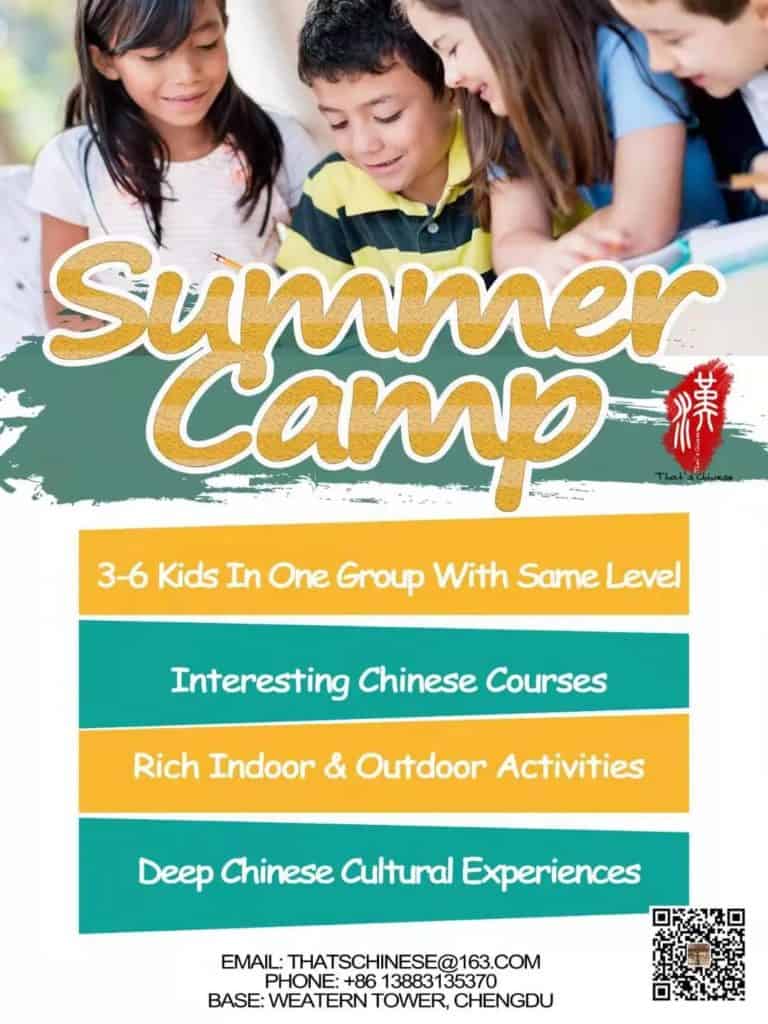 Class Schedule:
TC summer camp for young children in 2021 is divided into two phases, with each phase lasting for 4 weeks. The first phase is from July 5 to July 31, and the second phase is from August 2 to August 28. You can choose to participate in any of them for 1-4 weeks.
Whom the Course is Suitable for?
TC summer camp is suitable for the children of foreigners and ethnic Chinese children who want to learn Chinese, understand Chinese culture and Chengdu characteristics. All participants are aged 5-15. In order to let the children have a better experience, we will divide the children into elementary class and intermediate class according to their Chinese level. There are 3-6 students in each class.
What Can the Kids Achieve?
(1) Language learning and practice, and the acquired language skills will be applied to real life situations.
(2) In depth cultural experience, strengthen the comprehensive understanding of Chinese culture.
(3) Take home the achievements of various activities made by ourselves as a souvenir of their learning development.
(4) Summer camp certificate and souvenir book issued by TC.
About the Venue:
There are two options for the summer camp venue:
1. That's Chinese Classroom: parents send their children to TC school, and the school shall arrange all the study and activity spaces needed. Lunch should be brought by the students. At the end of the afternoon activities, parents will collect their children.
2. We can come to you: If there is a group of you (min. 3 children) then we can join you at the location of your choice (Lunch isn't included).
Price:
¥1200/ a week for a person
¥2200/ two weeks for a person
¥3300/ three weeks for a person
¥4400/ four weeks for a person
Discount: 
If 2 students register together, they will get a discount of 5%.
If 3 students register together, they will get a discount of 10%.
If you'd like to know more about the summer camp or apply, extract the QR code below:


———————————————————————————-
RJ Summer Camp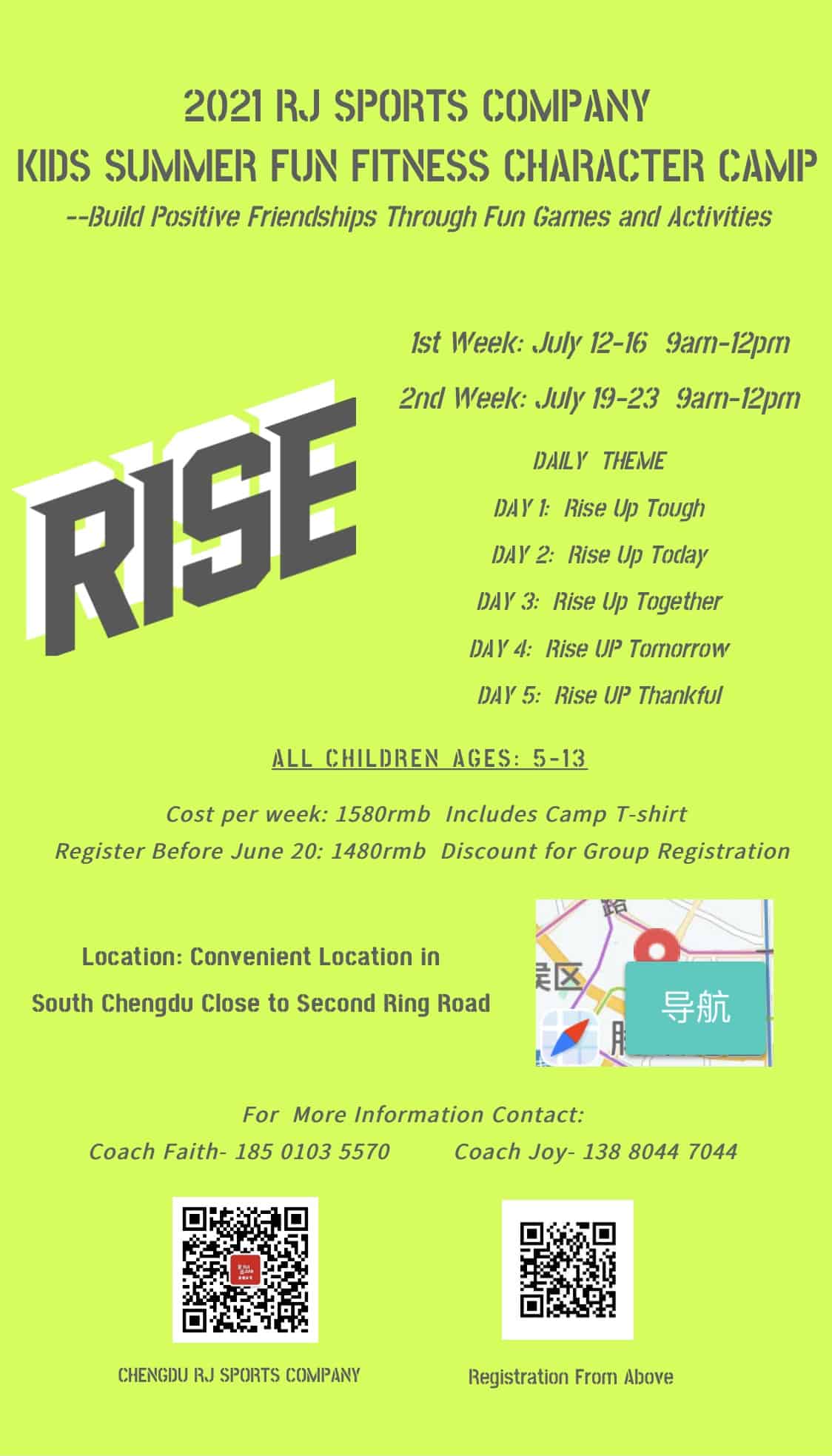 Our kids summer camp is open for registration ages 5-13. Convenient location- super fun 🤩 and experienced staff.
Cost per week:
1580rmb
Includes Camp T-Shirt
Register before June 20: 
1480rmb
Discount for Group Registration
Call for More Information
                                                                                               Coach Joy – 138 8044 7044
                                                                                              Coach Faith -185 0103 5570 
Detail arrangement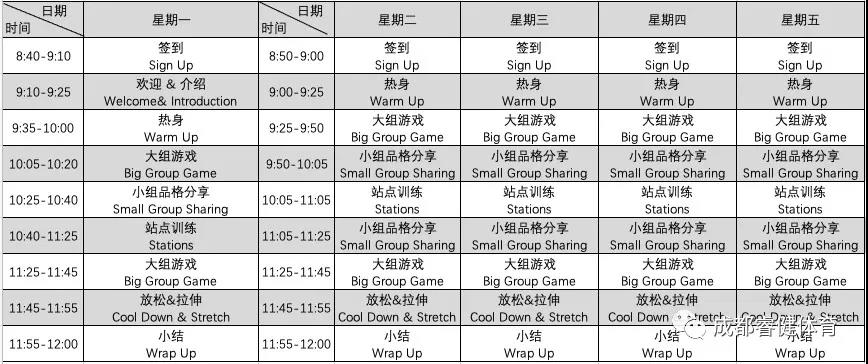 1st Week: July 12-16  9am-12am
2nd Week: July 19-23  9am-12am
 Location: Convenient Location in South Chengdu close to second ring road.
                   Fangcao western 1st Street,  Wuhou District. 武侯区芳草西一街
———————————————————————————————————————————————————–
ICON Summer Camp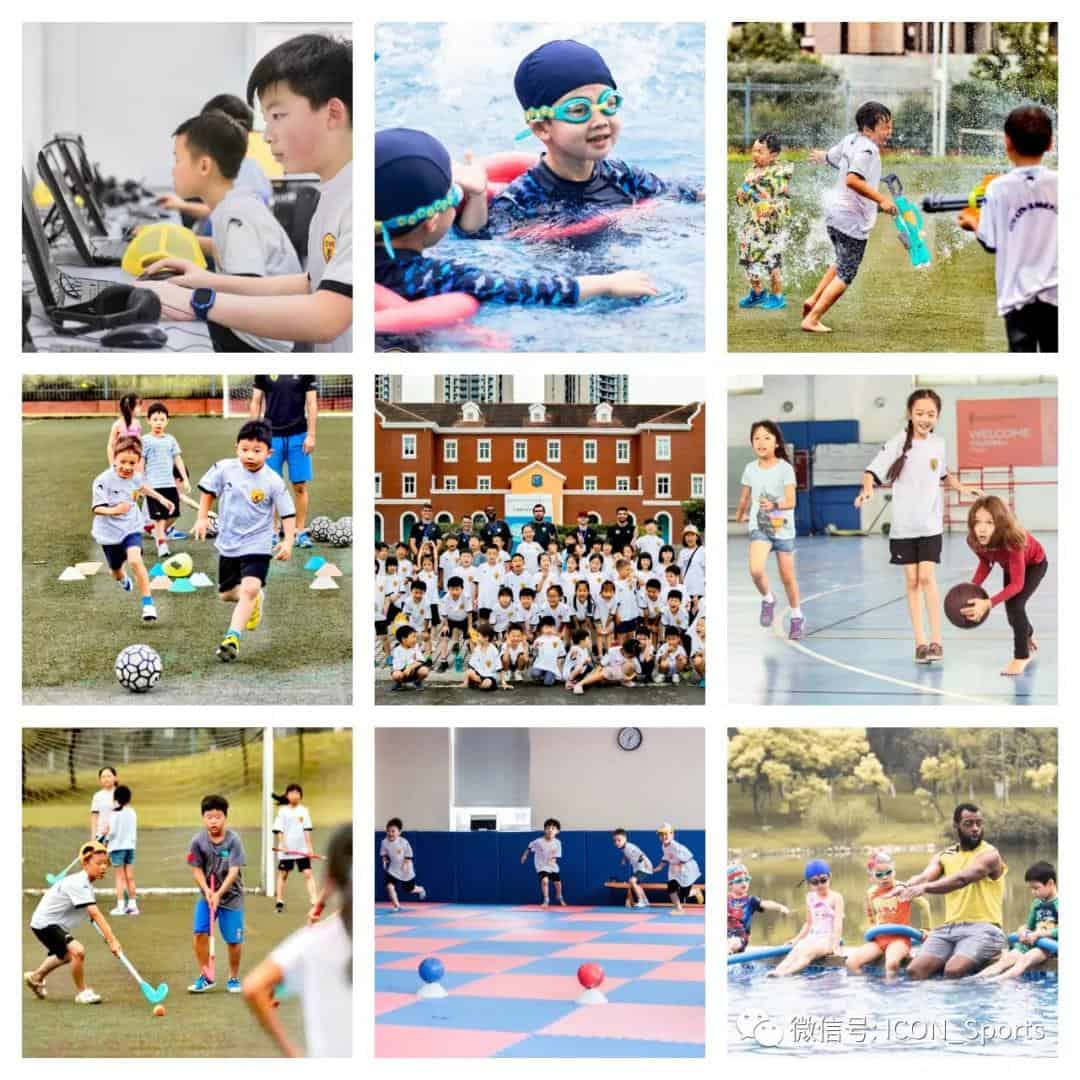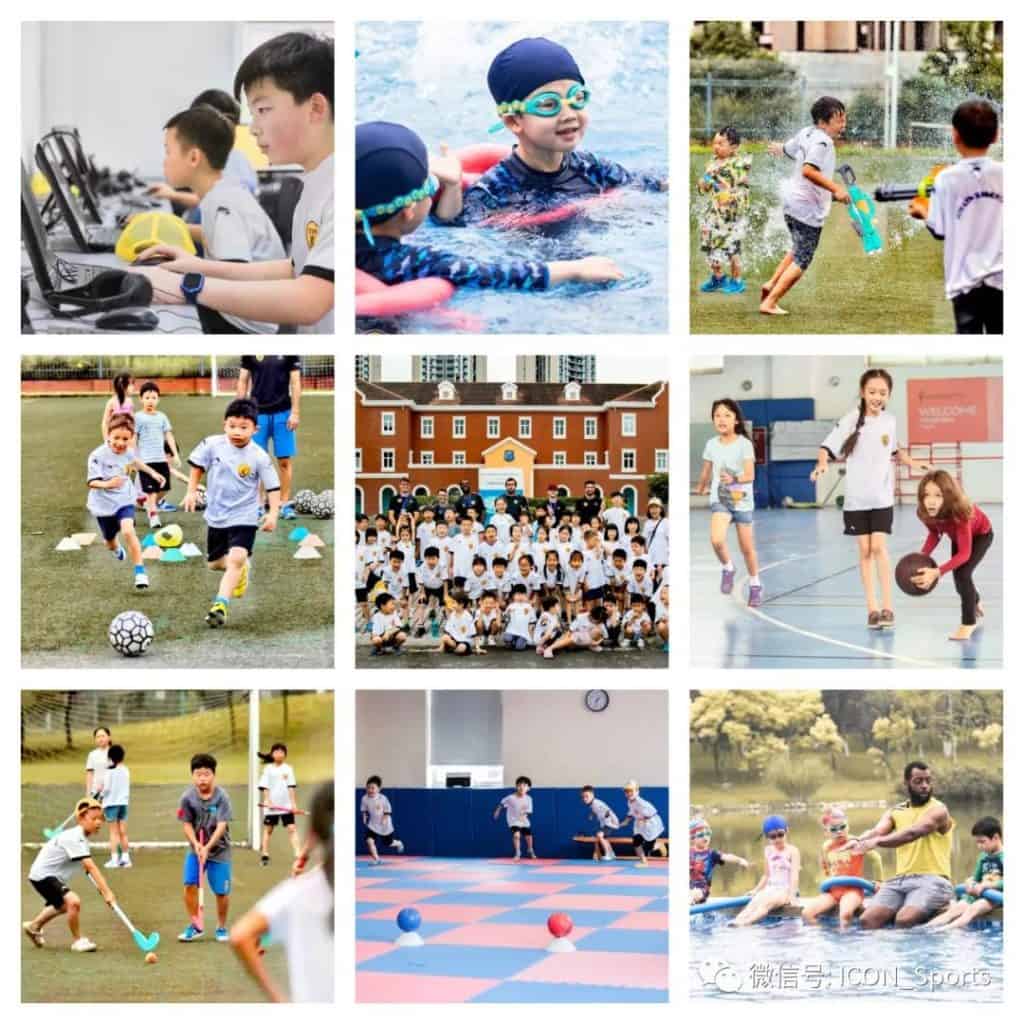 All the camp activities will be held inside the Léman school campus. The school itself has world-class facilities, making it the perfect location for a summer camp. Whether its the swimming, English, drama, sport or the kids favorite waterfight on Friday afternoon, all the classes will be held in a safe controlled environment.
Subjects and Camp Timetable
Our summer camp offers a wide range of subjects taught by expert teachers and coaches. Each week has a different specialist subject to ensure variety for students attending multiple weeks.
Week 1: June 28th – July 2nd
Week 2: July 5th – July 9th
Week 3: July 12th – July 16th
Week 4: July 19th – July 23rd
Week 5: July 26th – July 30th
Week 6: August 2nd – August 6th
Week 7: August 9th – August 13th
Week 8: August 16th – August 20th
(attached course schedule and special theme course schedule)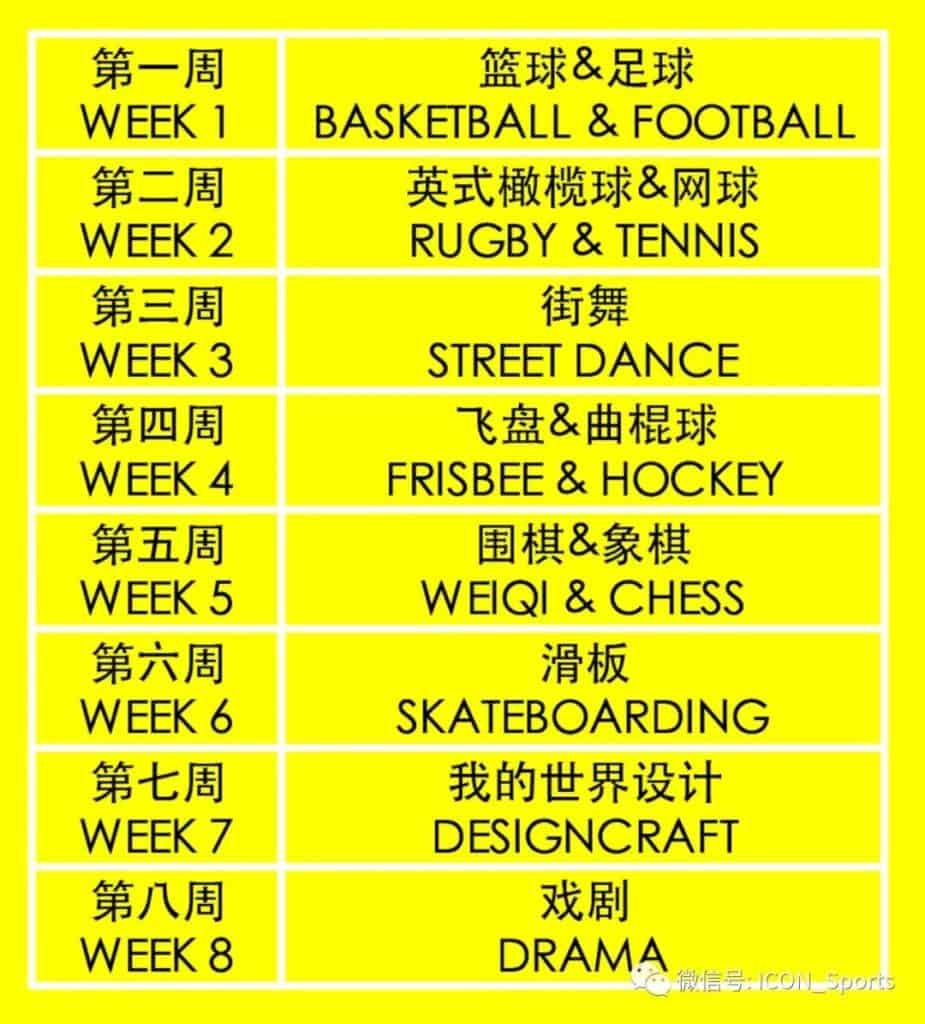 Early Bird price before May 1st = 2499元
Weekly price: 2888 RMB
Sign up 3 weeks for a 5% discount
Sign up 4 weeks for a 10% discount
Sign up 5 weeks for a 15% discount
Sign up 6+ weeks for a 20% discount
Cost includes: lunch, snacks, uniform, water bottle and hat
Bus service: 350RMB/per week
More Information
Chinese: 18111572767 (Rena)
English: 15528032257 (Andy)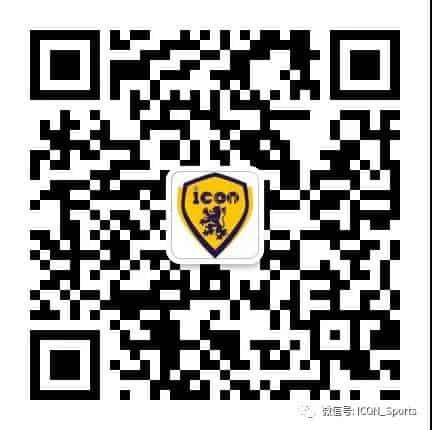 ————————————————————————————–
Choclito Summer Camp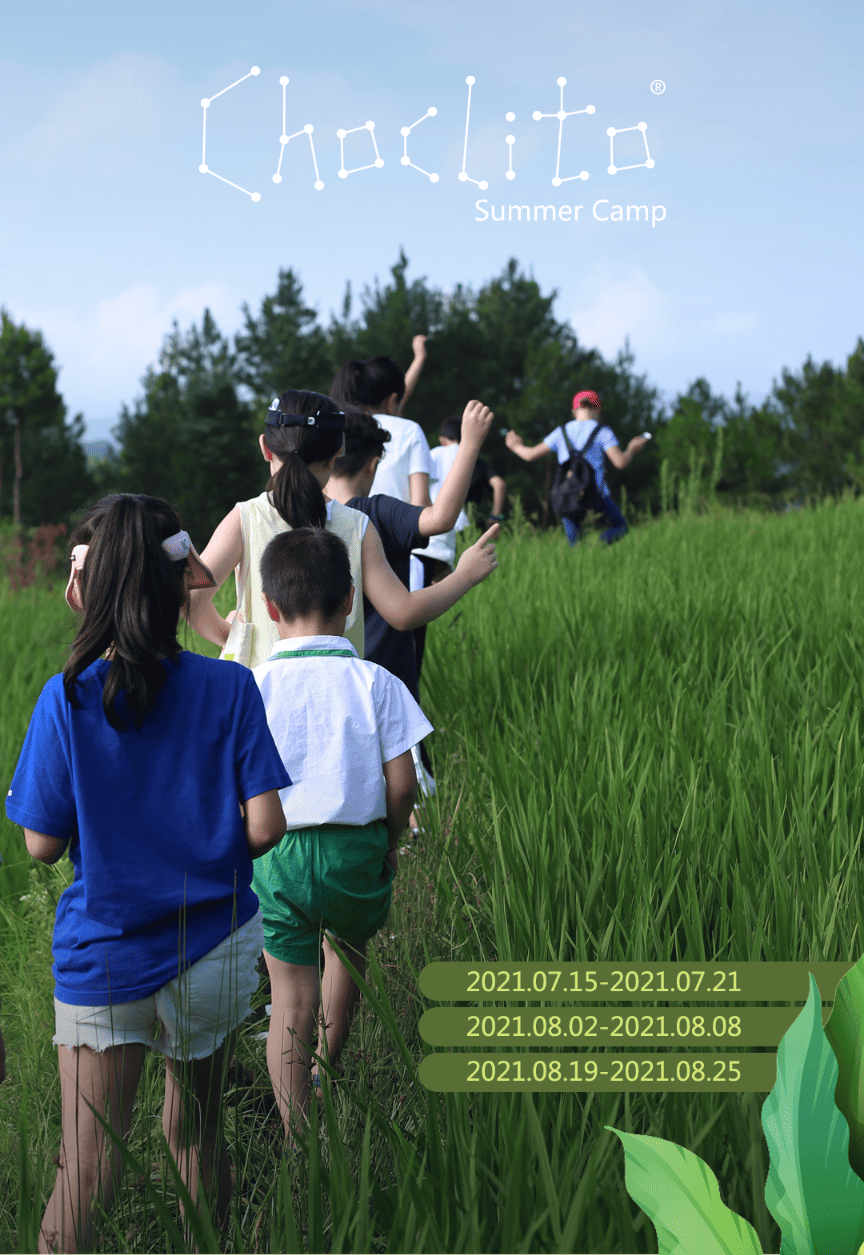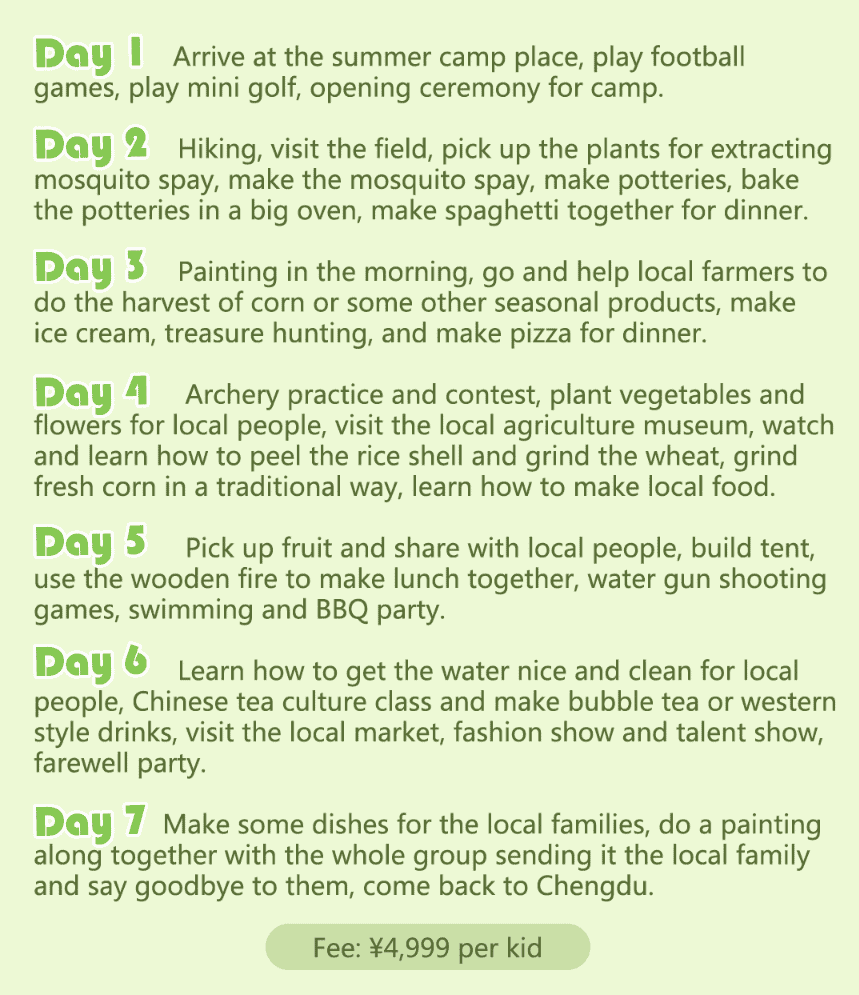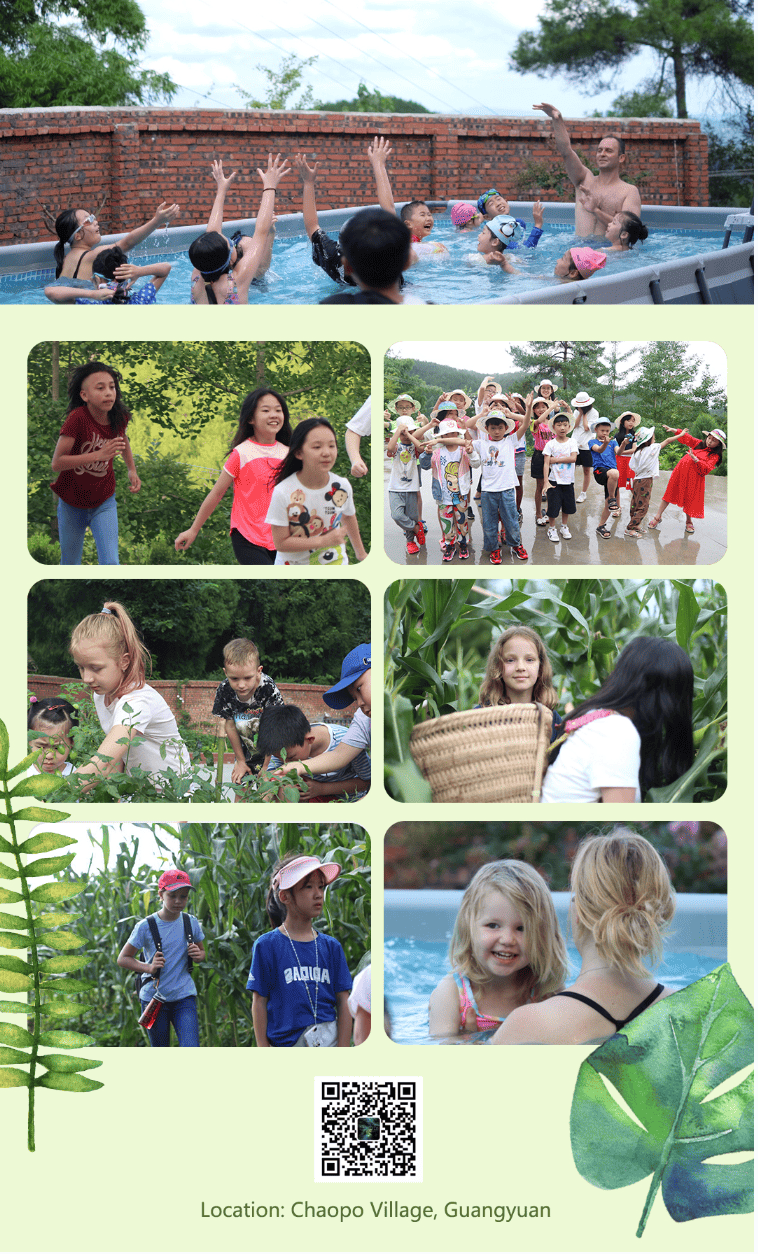 ———————————————————————————————————————————————————–
Cloud nine Summer STEAM Academy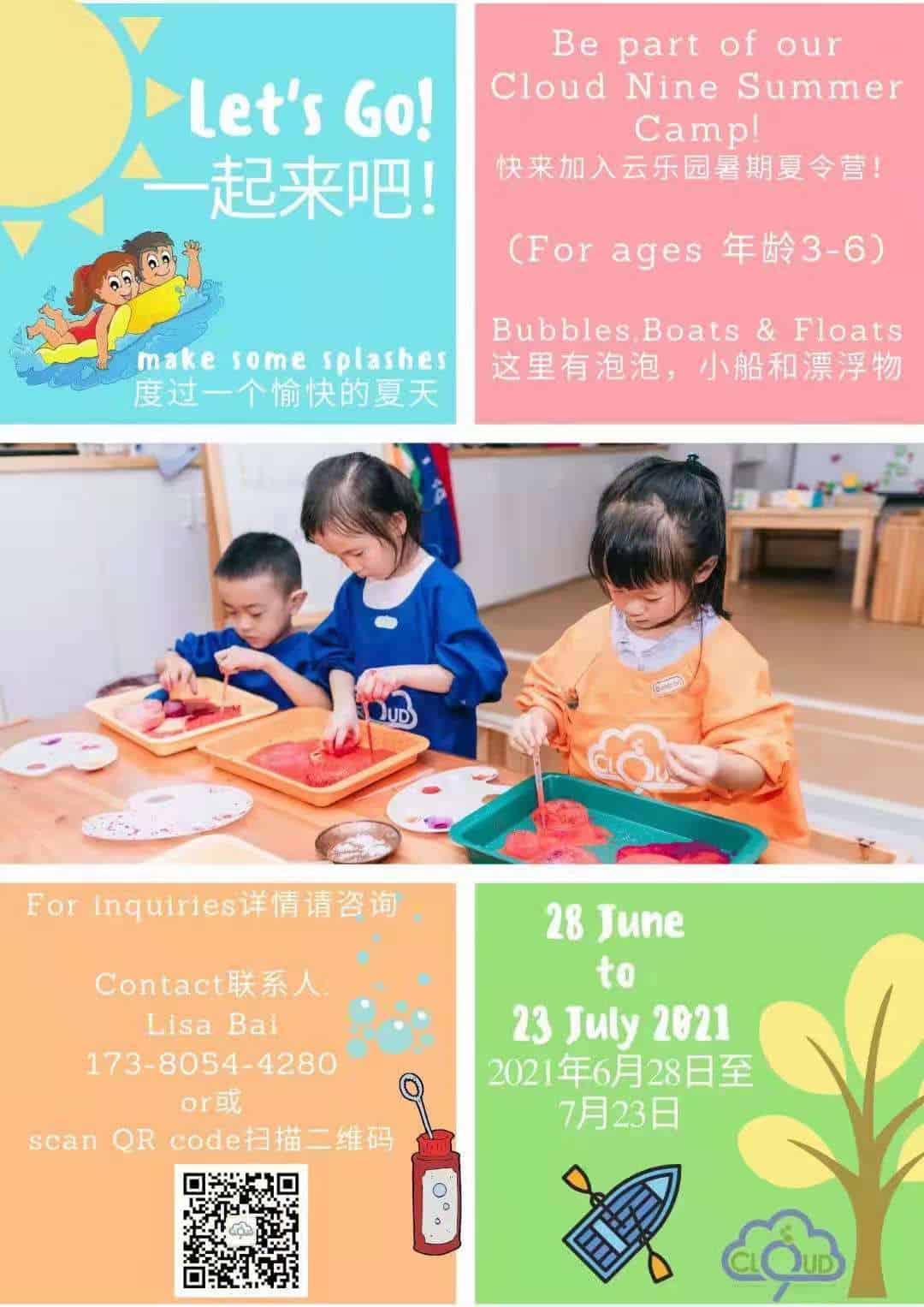 This year we will have a summer school based on enrollment. The dates for Summer schools are 28 June – 23 July 2021. Please confirm if your child will attend by 30 April 2021. We plan to have several field trips and parents do not have to attend unless they choose. A reminder that our 2021-2022 tuition fees will take effect at the end of the April. In order to maintain your current tuition, rate a deposit of ¥10,000 is required by 30 April 2021 otherwise you will be subject to the new year tuition rates.
Summer School Costs:


Summer School Hours
9am – 4pm
Note: Tuition is all inclusive. On field trip days C9 will be responsible for transportation and meals at field trip
locations excluding ticket costs of over ¥40.
Address: Third floor, No. 486, Nanhua Lane, Jinyu Mingdi Community Phase II; High-tech Zone, Chengdu
成都高新区金域名邸二期南华巷486号3楼
TEL: 17380544280
———————————————————————————————————————————————————–
QSI Chengdu Summer Steam Academy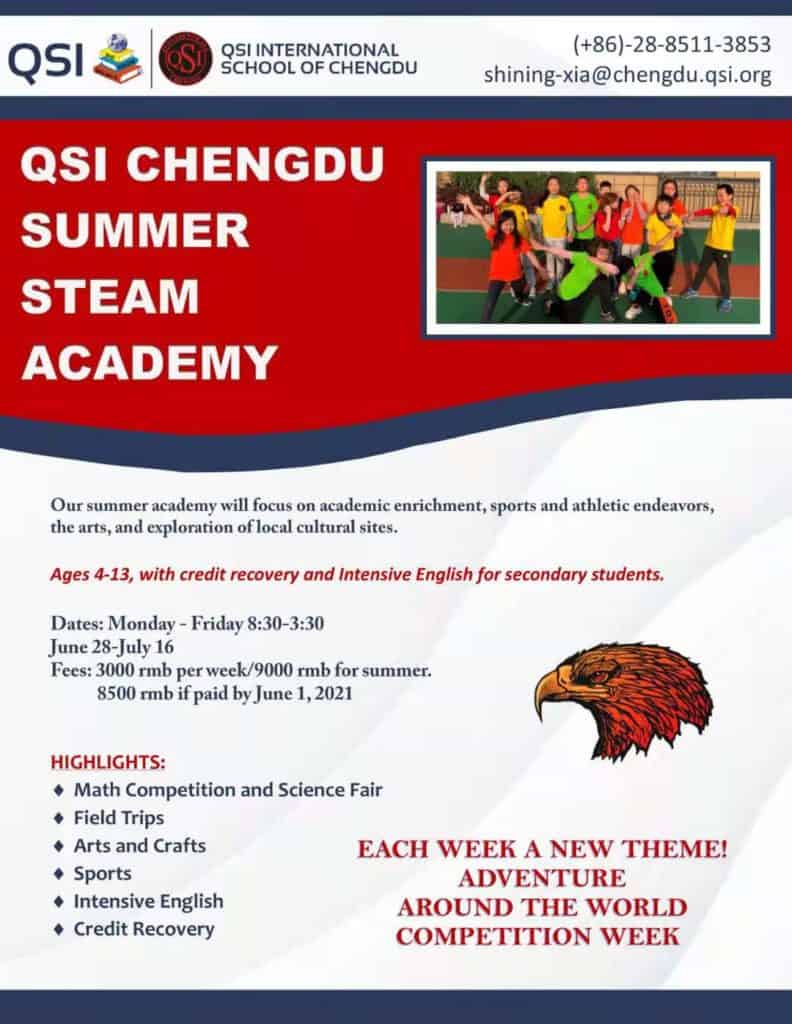 ———————————————————————————————————————————————————–
CSESC Summer Camp
Chengdu Star Education Sport Consulting (CSESC) Ltd. is holding summer camp package for kids. CSESC summer camp will combine Education, Sports and fun to ensure fantastic experience. The camp will include both foreign and Chinese kids and the languages used are English and Chinese.


Highlights
All our camp activities involve track and field as well as parks and swimming pools within Chengdu city. CSESC has high quality facilities with both international and local coaches and trainers with great experience in sports i.e.  soccer, athletics including track and field events swimming and all favorable kids' events held in safe and conducive environment.
 Ages 2-4
Our summer camp for 2–4 year-olds offer an amazing introduction to getting good health and growth for kids through sports, games and fun from interacting with other kids.
Ages 5-7
Our summer camps for 5-7 year olds offer an amazing introduction to getting active! Not only do they try lots of new sports and active games, they learn new skills, make friends and have tons of fun!
Ages 8-11
Our sports camps for 8-11 year olds are so engaging, they don't even realize they're learning and progressing through sports. With lots of collaborative games, it's a great way to develop their team working and communication skills.
Ages 12-17
We know older children like a challenge- that's why we've created our action-packed Teen Active summer camp. When they turn 15, they can join us as a Rookie and learn about sports coaching and leadership.
Timetable/Subjects
The camp offer different events both taught in English and Chinese with each week offering area of specialization to ensure each learner attending multiple weeks.
WEEK: JUNE 28th–JULY 2nd
WEEK: JULY 5th-JULY 9th
WEEK: JULY 12th-JULY16th
WEEK: JULY 19th-JULY 23th
WEEK: JULY  26th–JULY 30rd
WEEK: AUGUST 2nd—AUGUST 6th
WEEK: AUGUST 9th—AUGUST 13th
WEEK: AUGUST 16th-AUGUST 20th
Weekly Price
WEEKLY PRICE 1000 PLUS 50 DAILY LUNCH AND SNACKS
1 DAY 250 No discount
1 WEEK :1.75%
2 WEEKS 2.5%
3 WEEKS :5% discount
4 WEEKS :10% discount
5 WEEKS :15% discount
6 to 8 WEEKS 20% discount
WEEKLY EVENING AND WEEKEND SUMMER CLASSES 1500
This will be held from 28 June to 25th August
When you sign for the camp
Half course 10%
Whole course 20%
We're All Together Active
CSESC Camps has been getting children active, having fun and making friends for three decades. We work with some of the best coaches in China to ensure every child is engaged and learning, from the moment they arrive on camp to the last kids' activities of the day.
Unlike most sports camp providers, we're a charity. This means, each time you book a place on our summer camps, you're helping us to transform the lives of children through sport and active play across the globe.
Conduct us phone no:18200488964
WeChat: id 18200488964
Email: chirrykosgey@yahoo.com
Location: 26th &27th floor, Block A, Air China Century Center, # 59 South Renmin Road.
———————————————————————————————————————————————————–
Luxe Lakes Kids Summer Camp
Escape the summer heat of Chengdu enjoying challenging and exciting water sports in the idyllic setting and clean waters of Luxe Water city. Enjoy a variety of morning exercise activities before cooling off during the water sports in the afternoon with plenty of chance to swim everyday.
———Rod Starr  (Prodution Manager)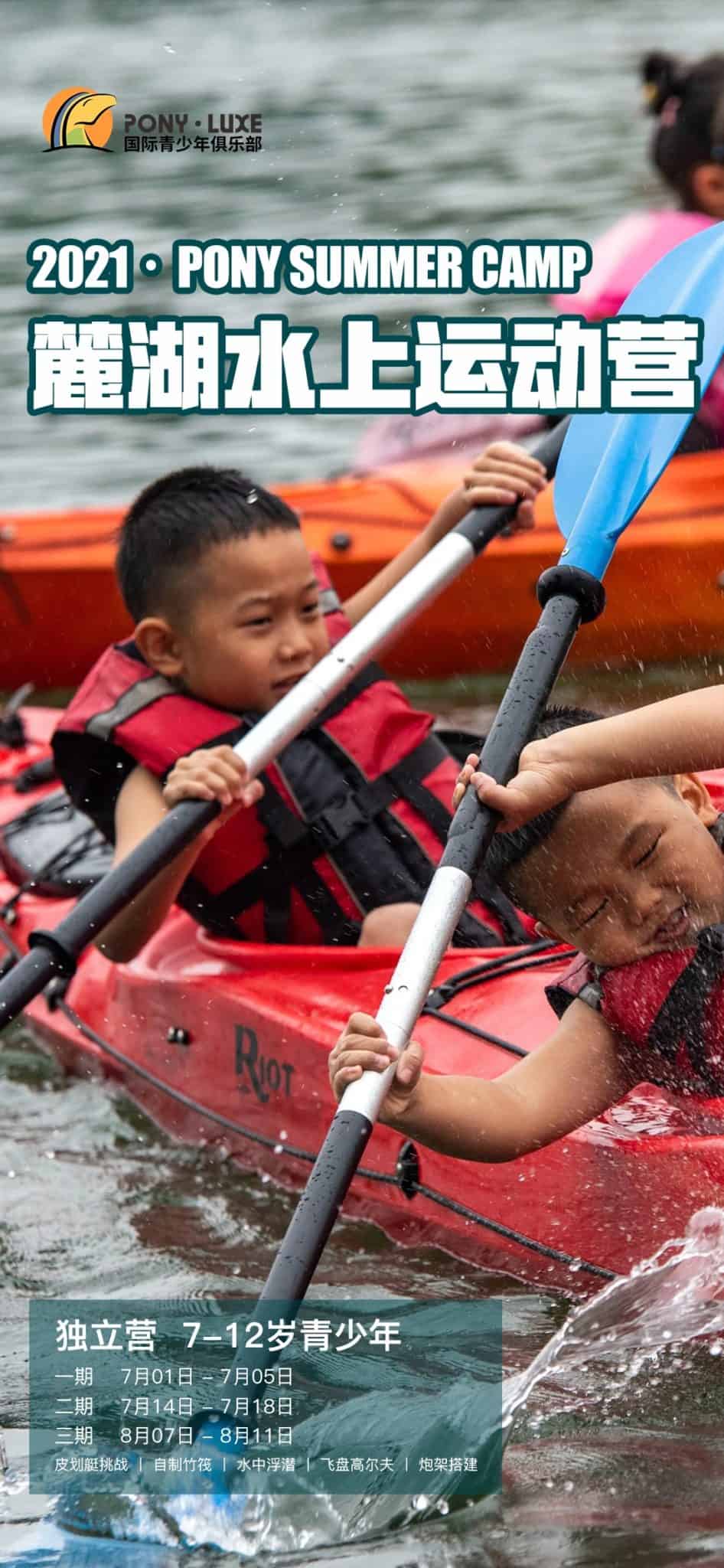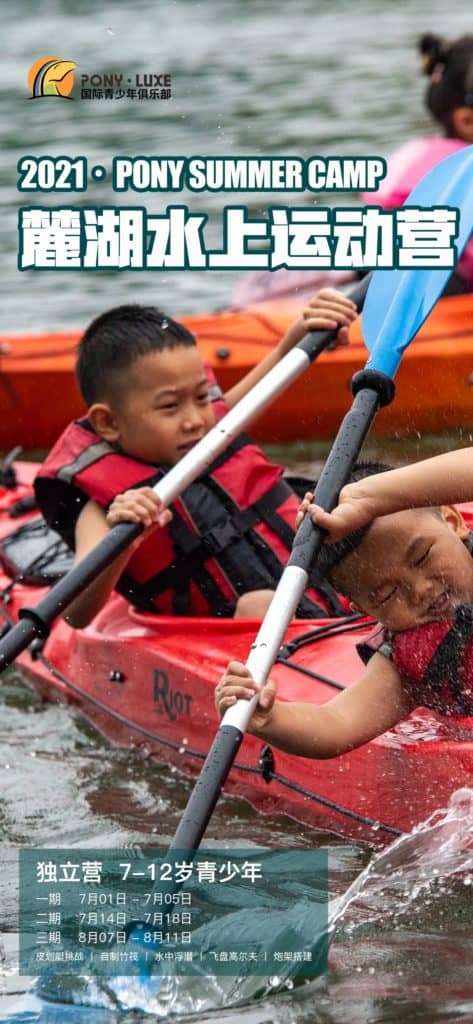 First camp: 1-5 July
Second camp: 14-18 July
Third camp: 7-11 August
Age requirement: 7-12 y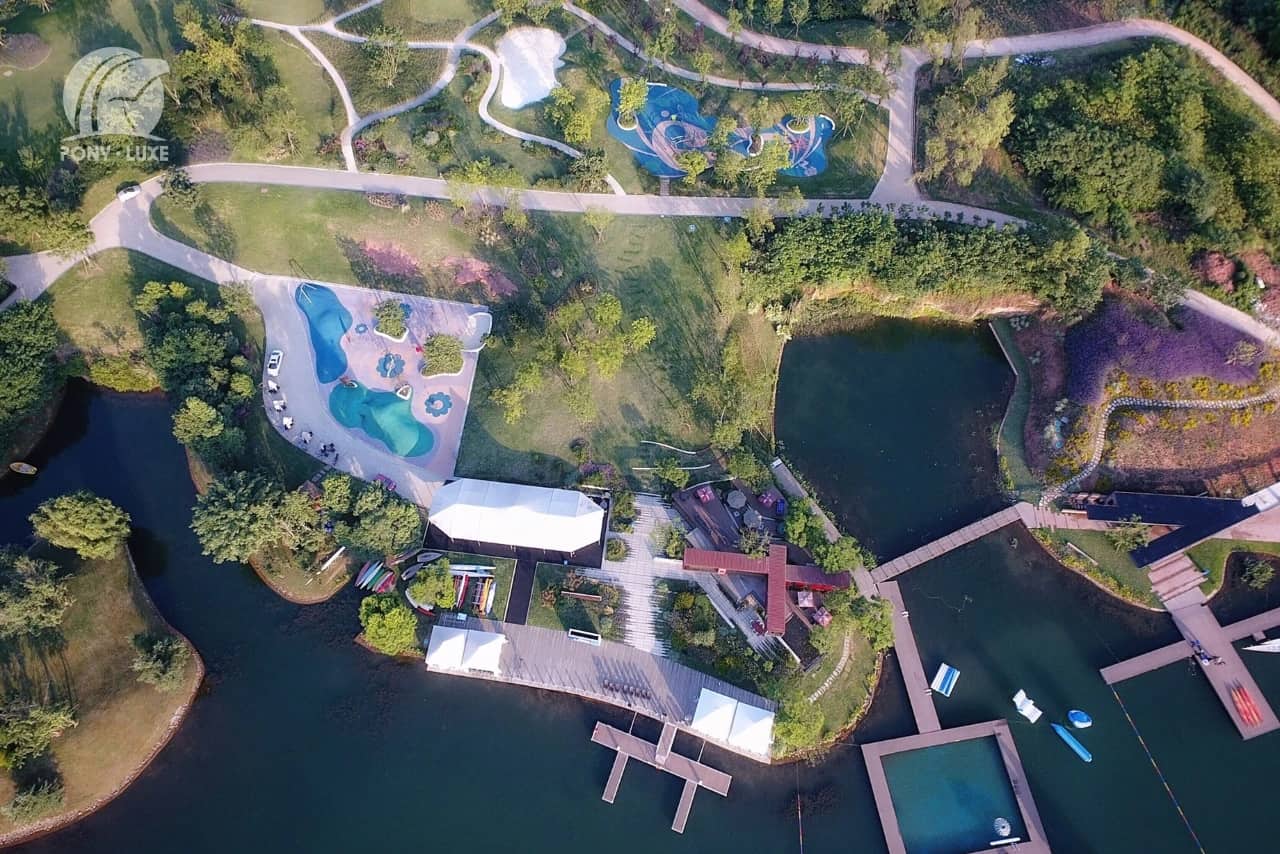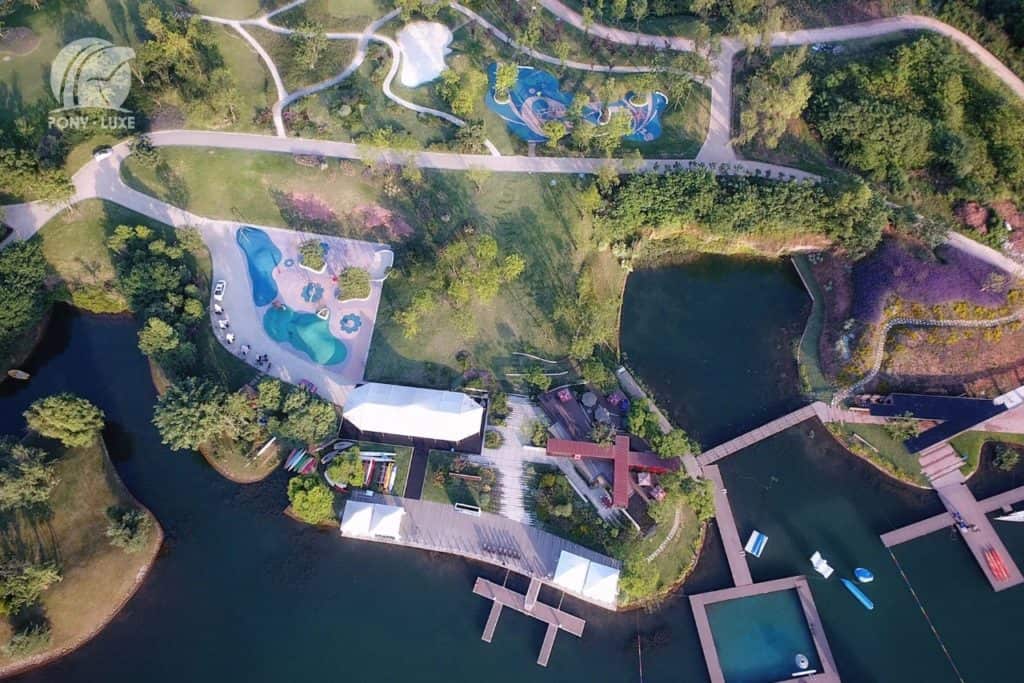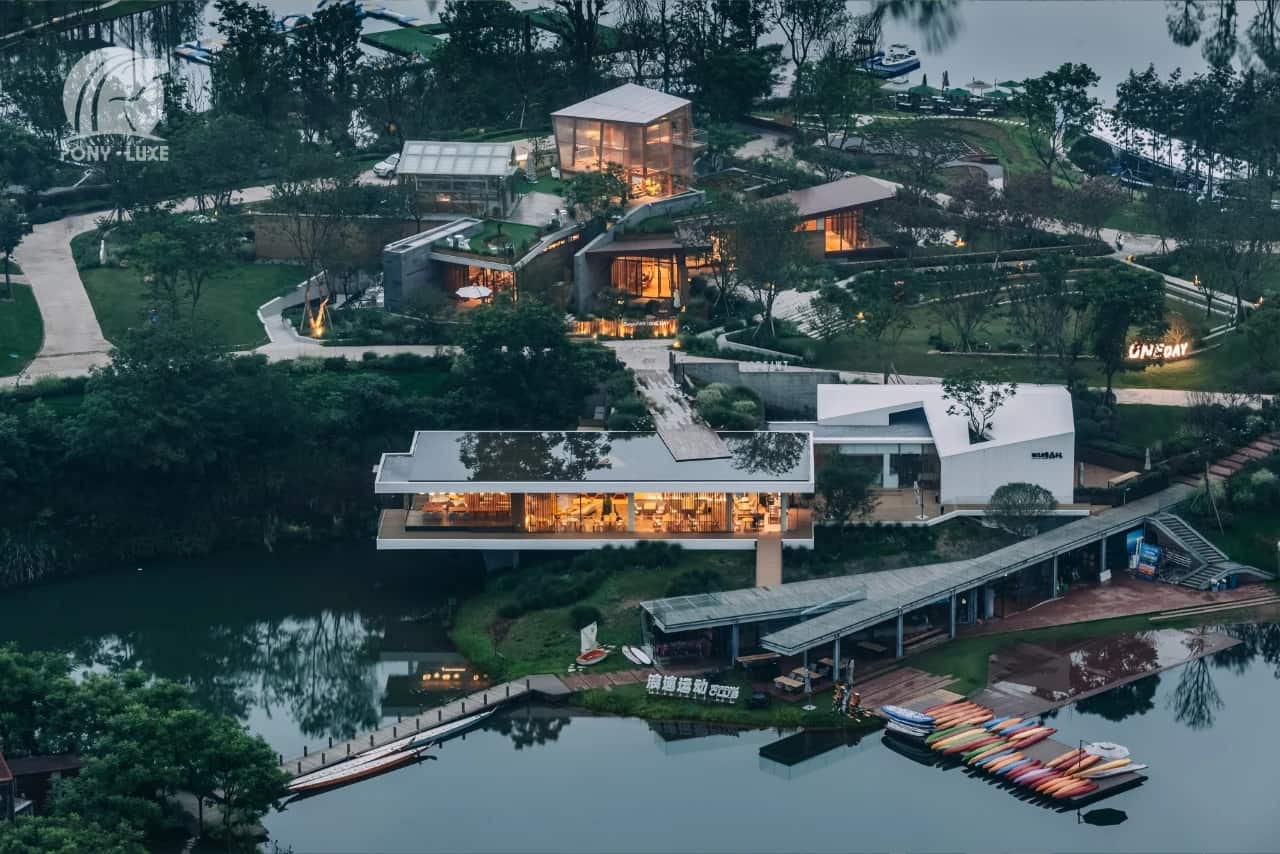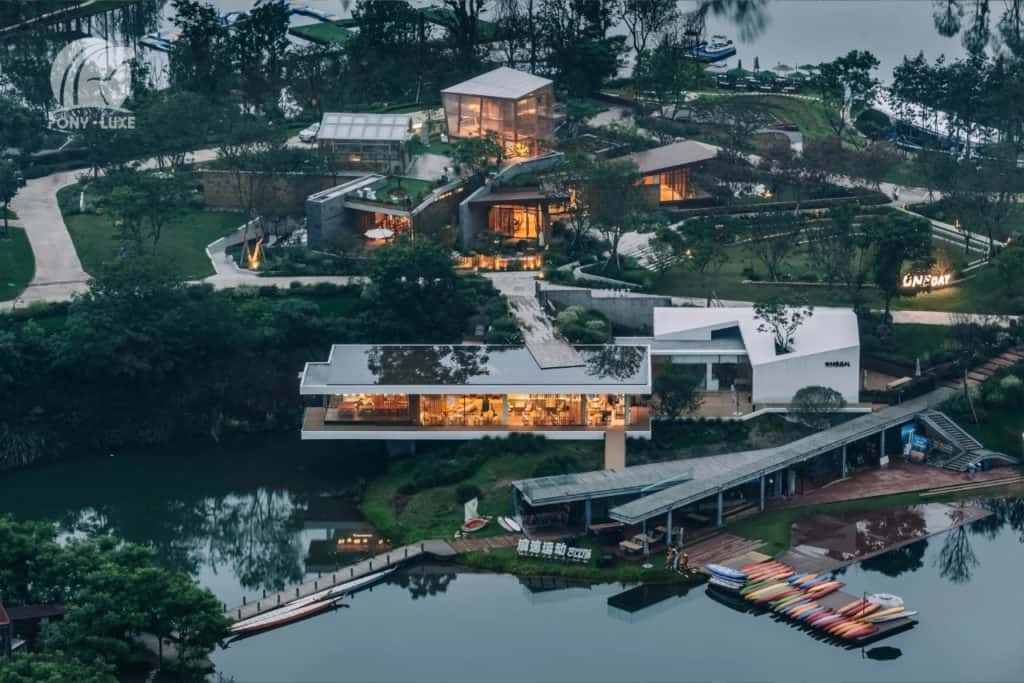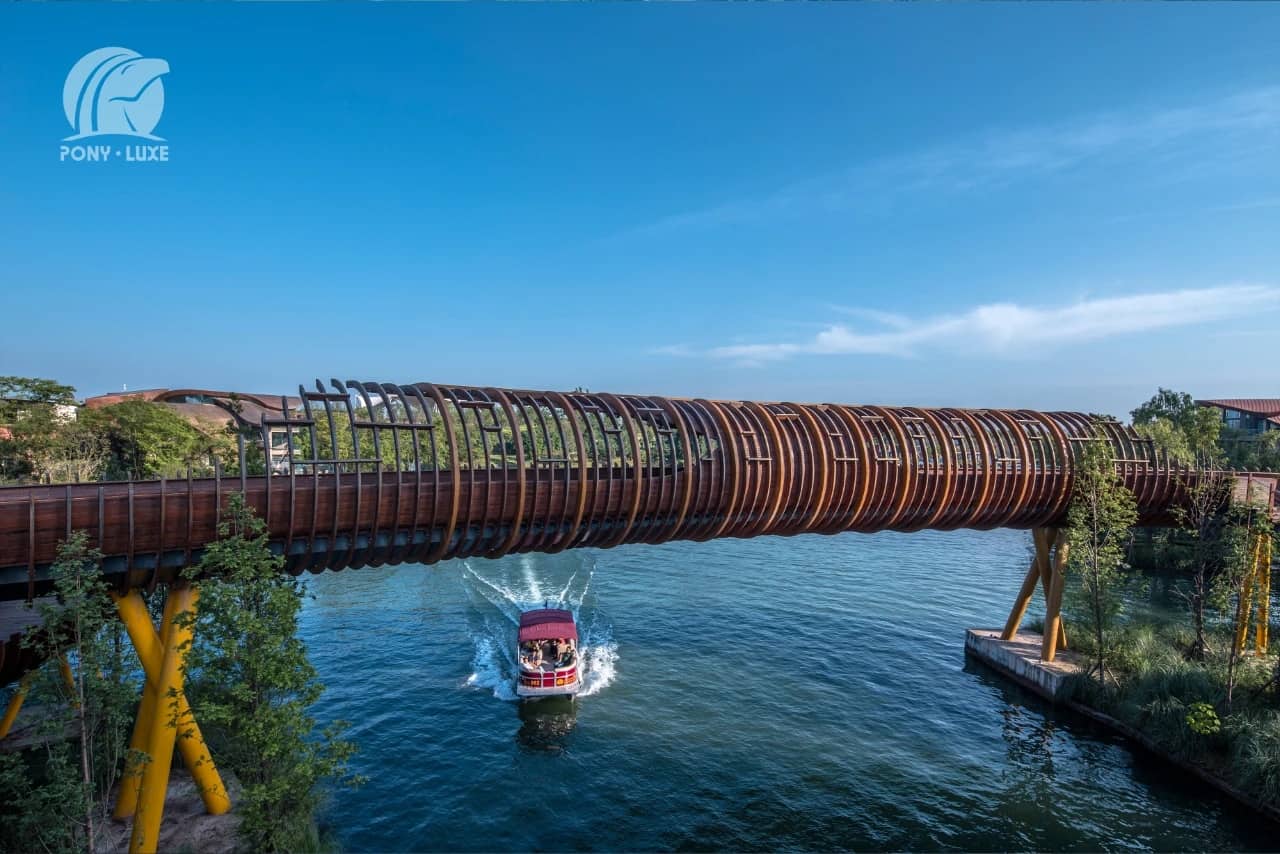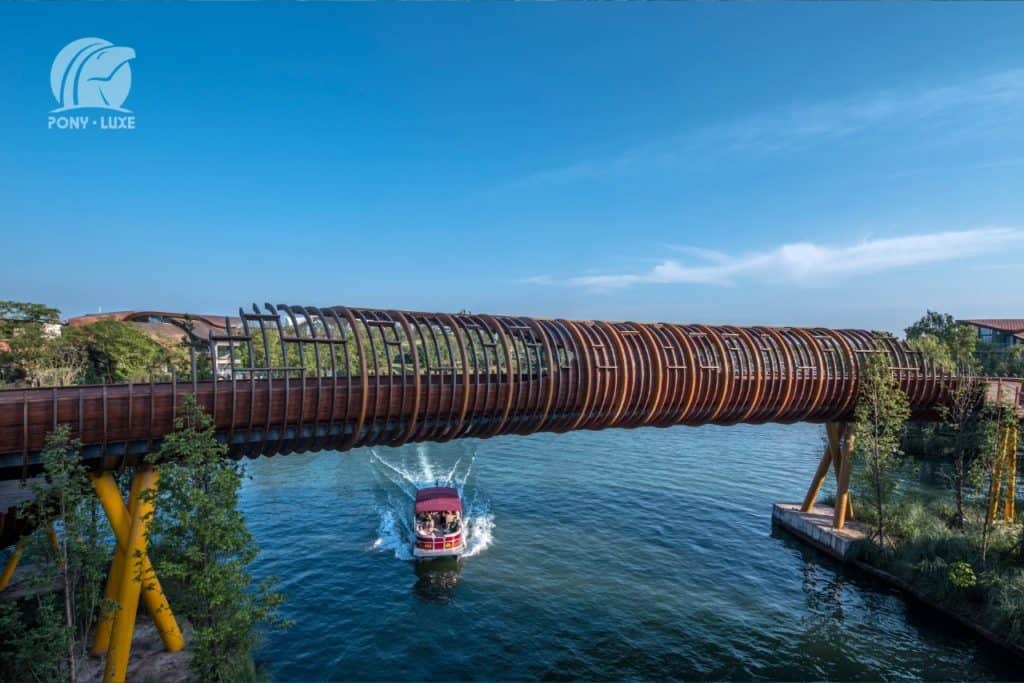 Schedule:
Day 1 Morning exercise
Am. Camp opening, ice-breaker activities, settle into dormitories
Pm. Kayak challenges
Class time, homework movies or table games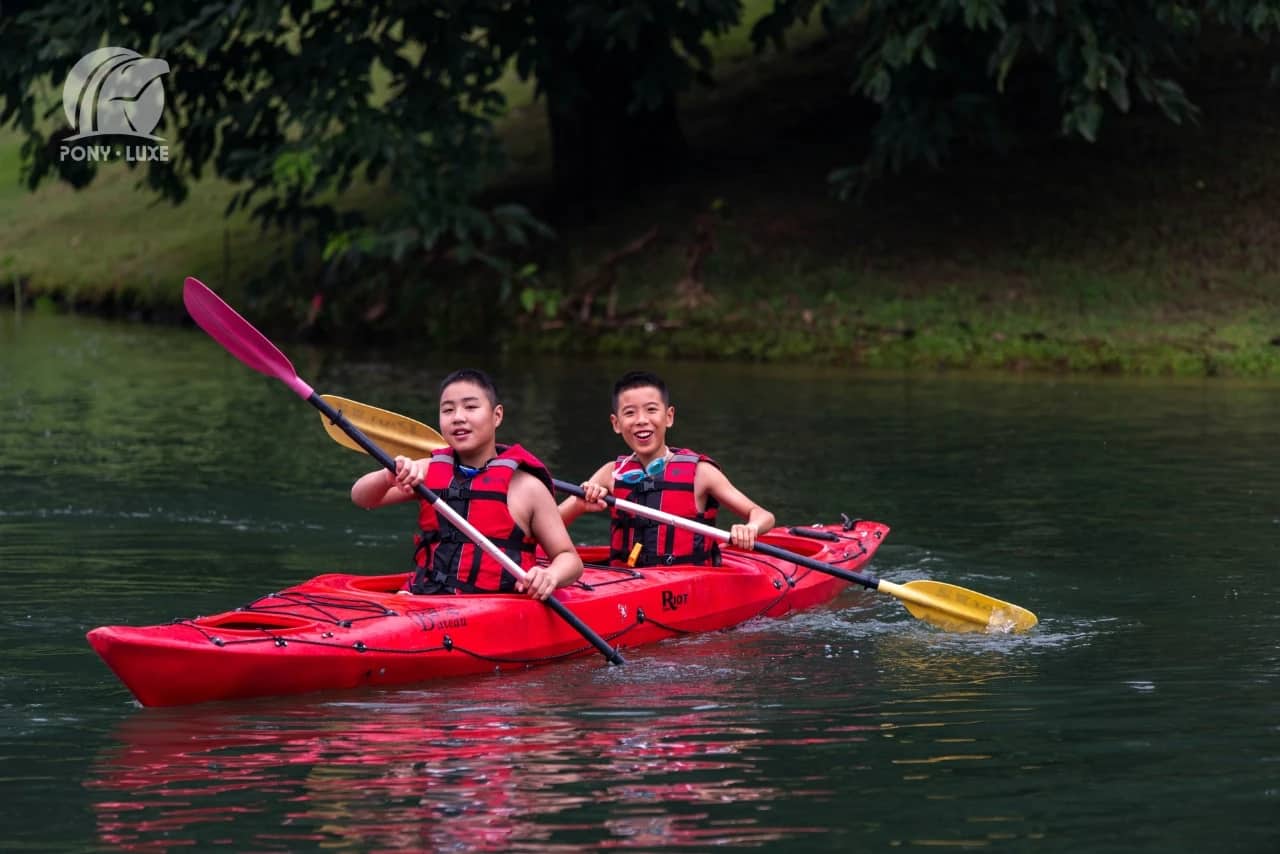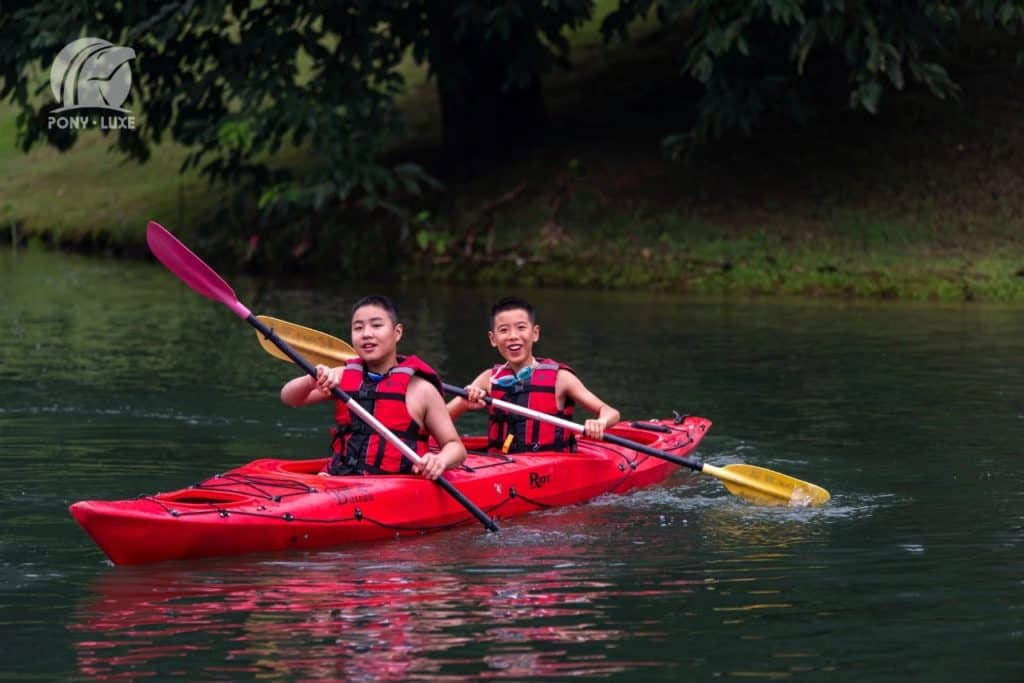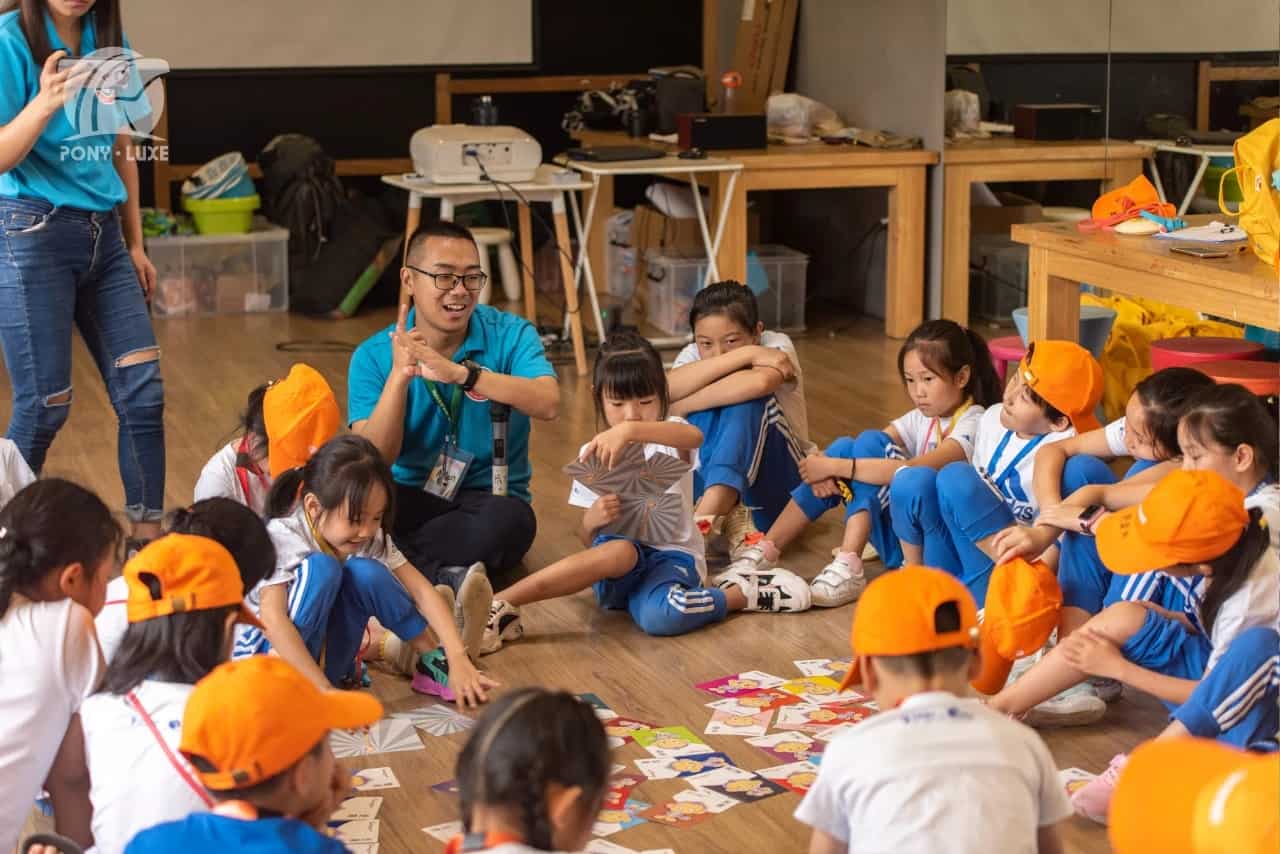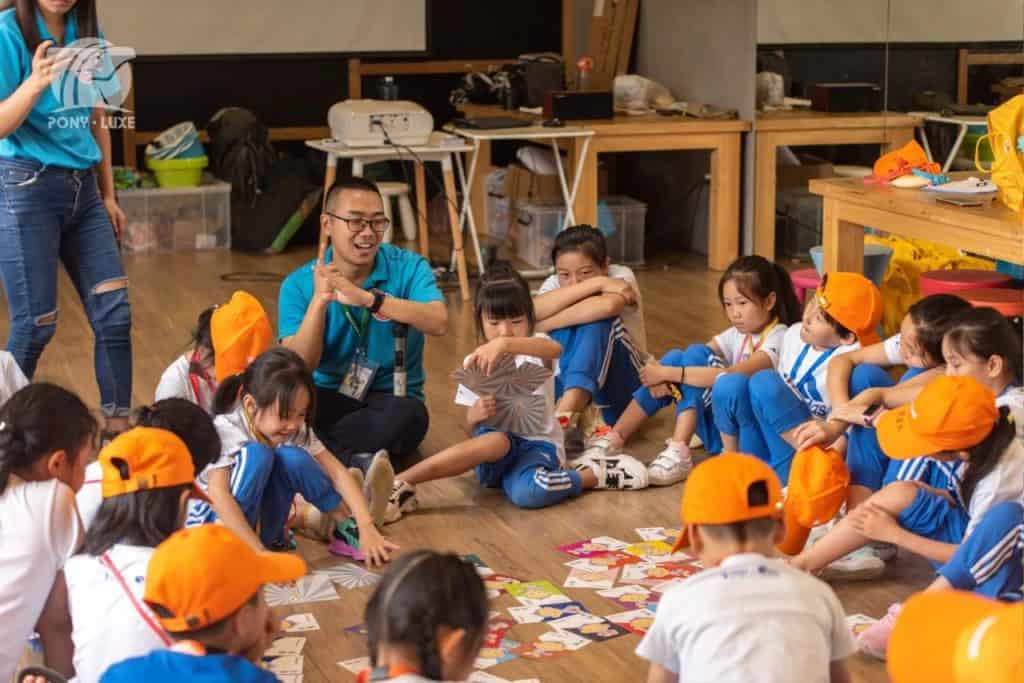 Day 2 Morning exercise
Am Frisbee golf
Pm bamboo rafting
class time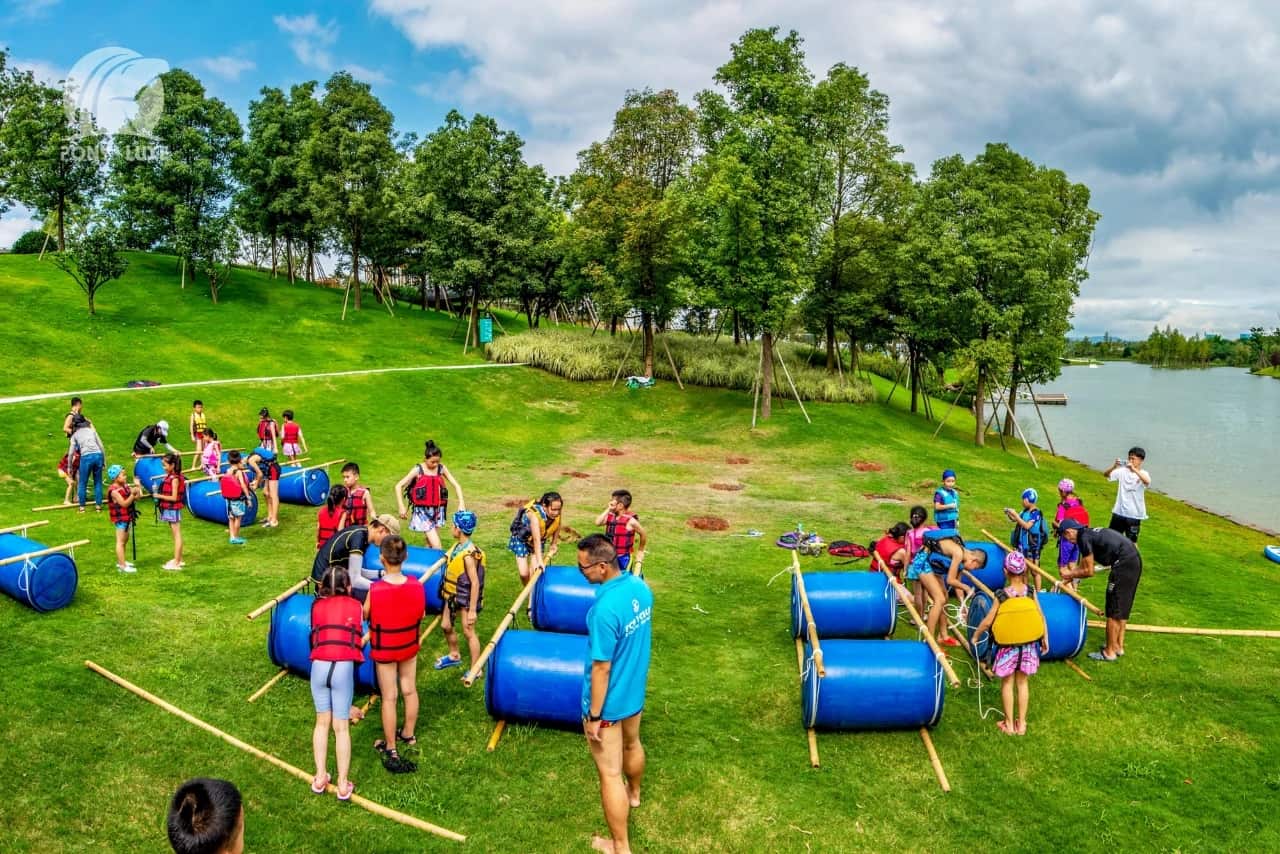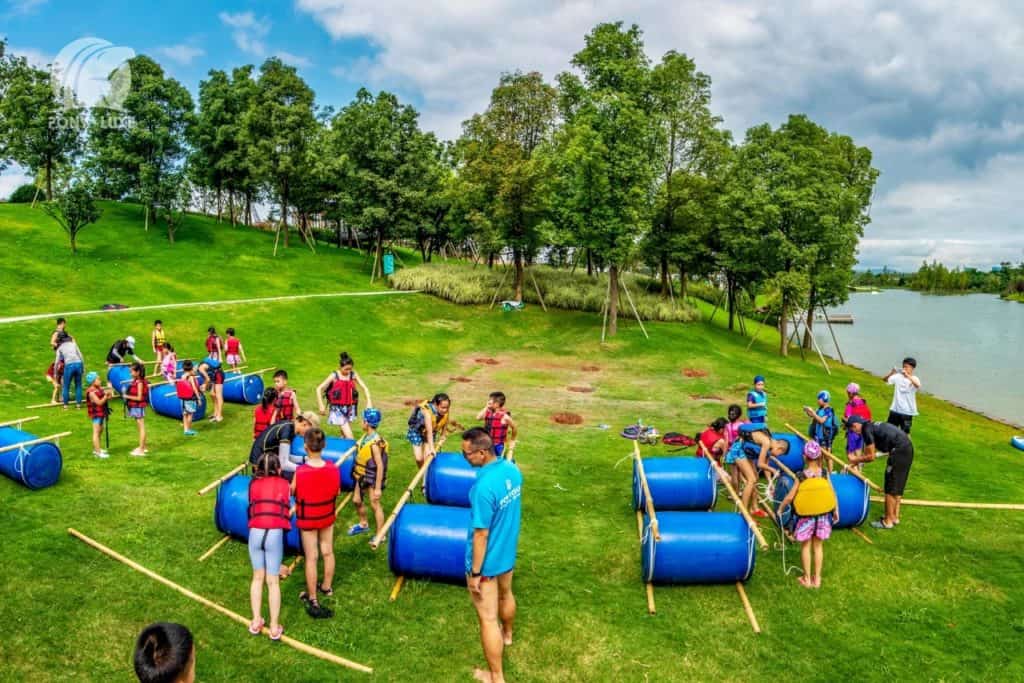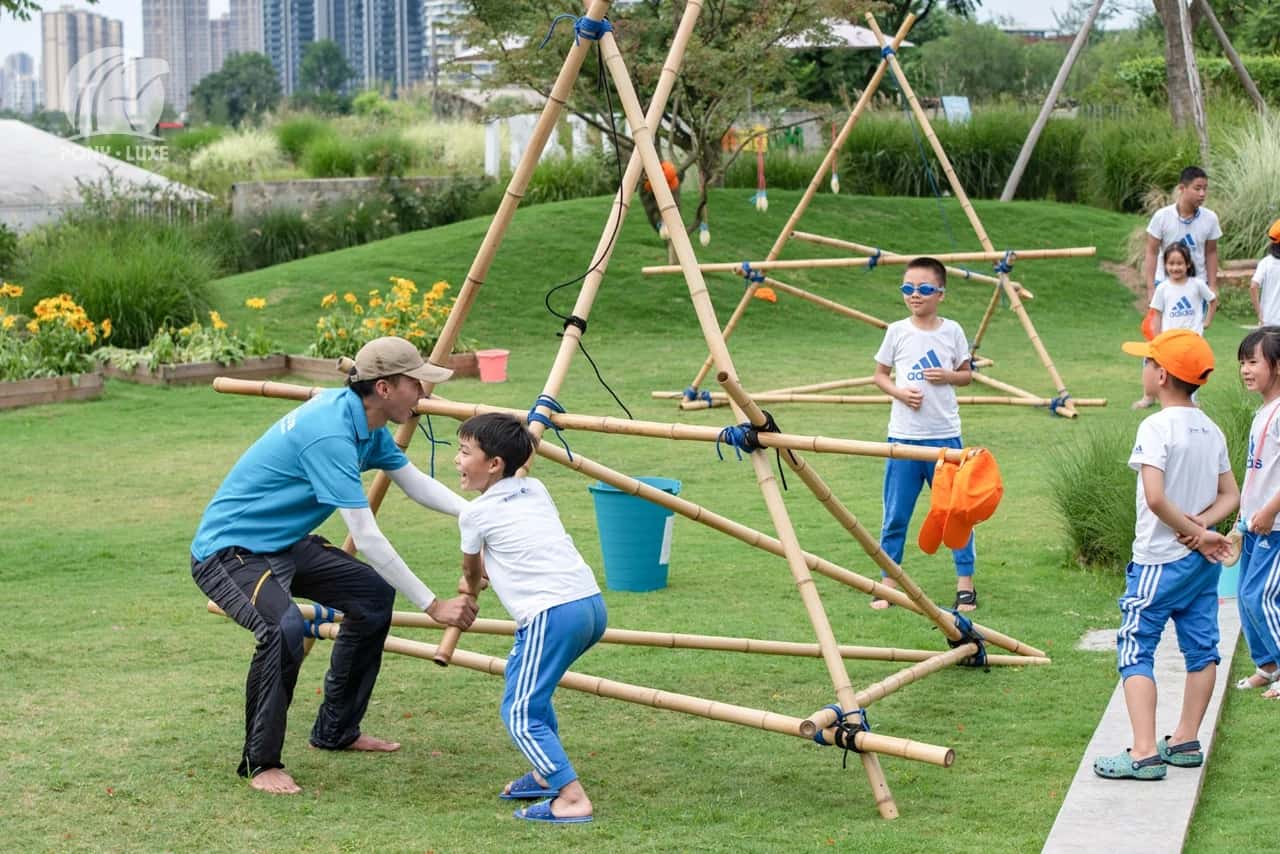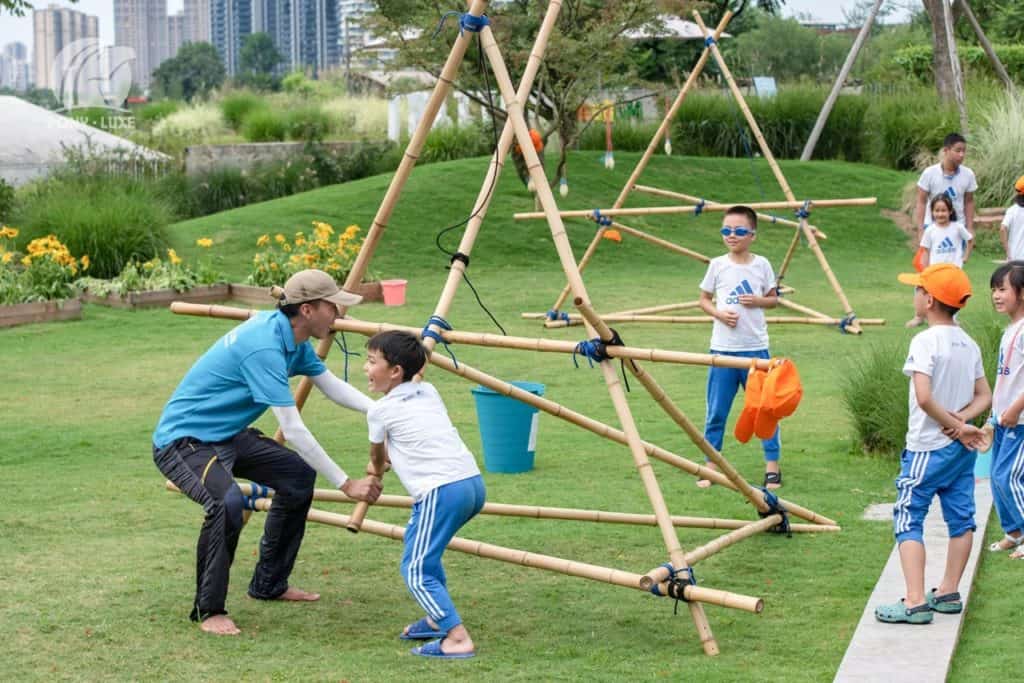 Day 3  Morning exercise
Am. Drag net boating
Pm snorkeling
Class time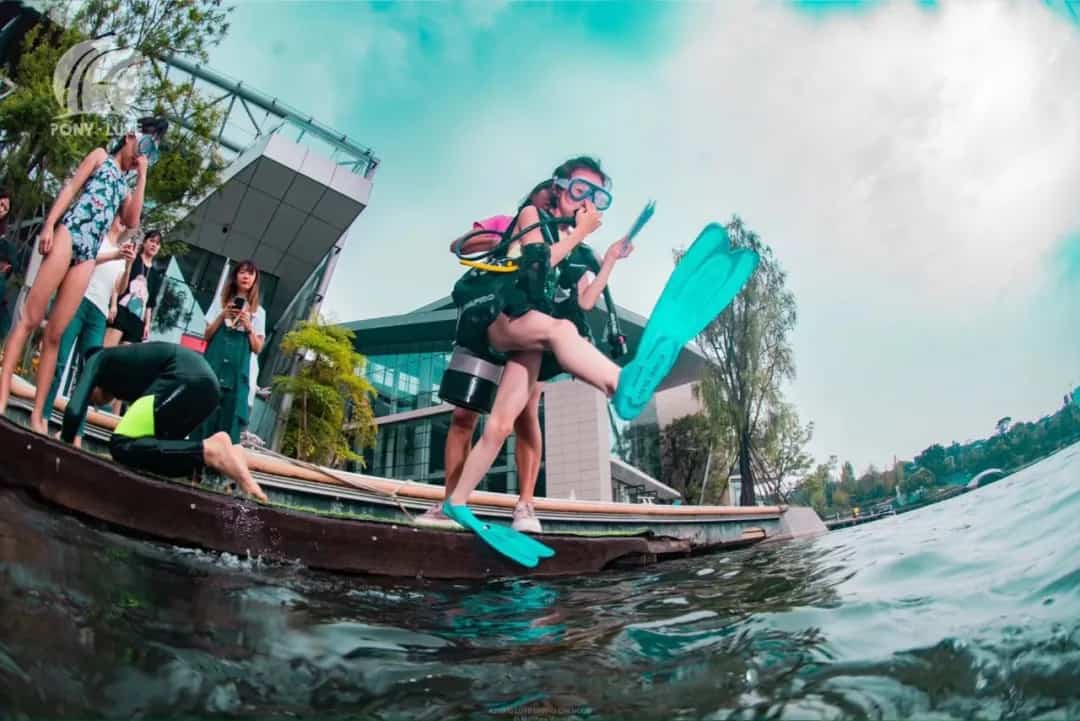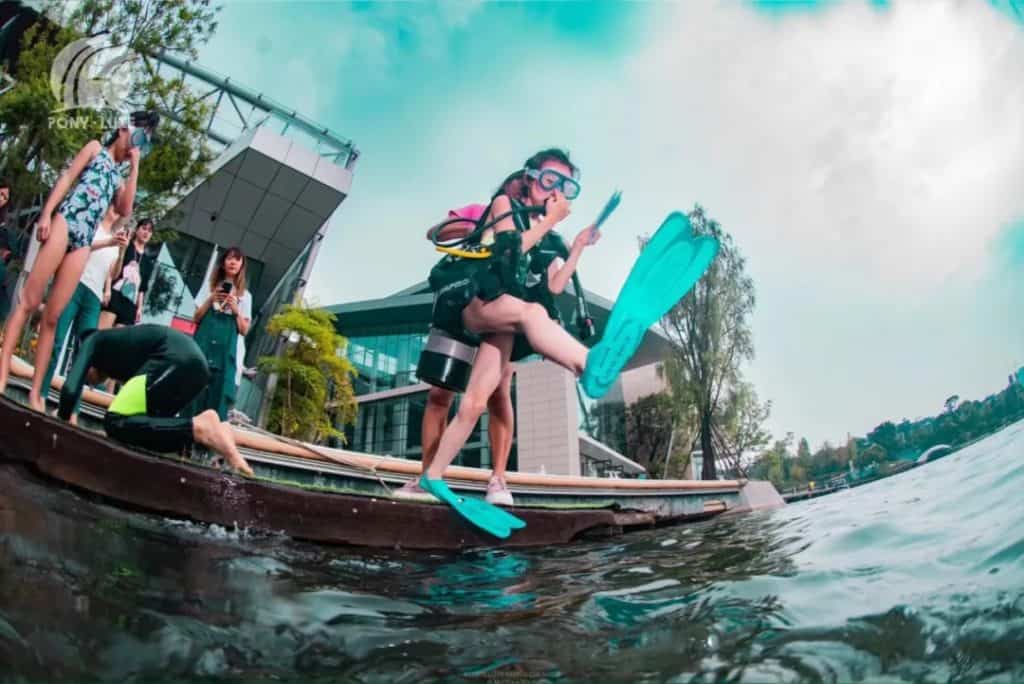 Day 4 Morning exercise
Am Frisbee team sport
Pm Catapult water fight
Class time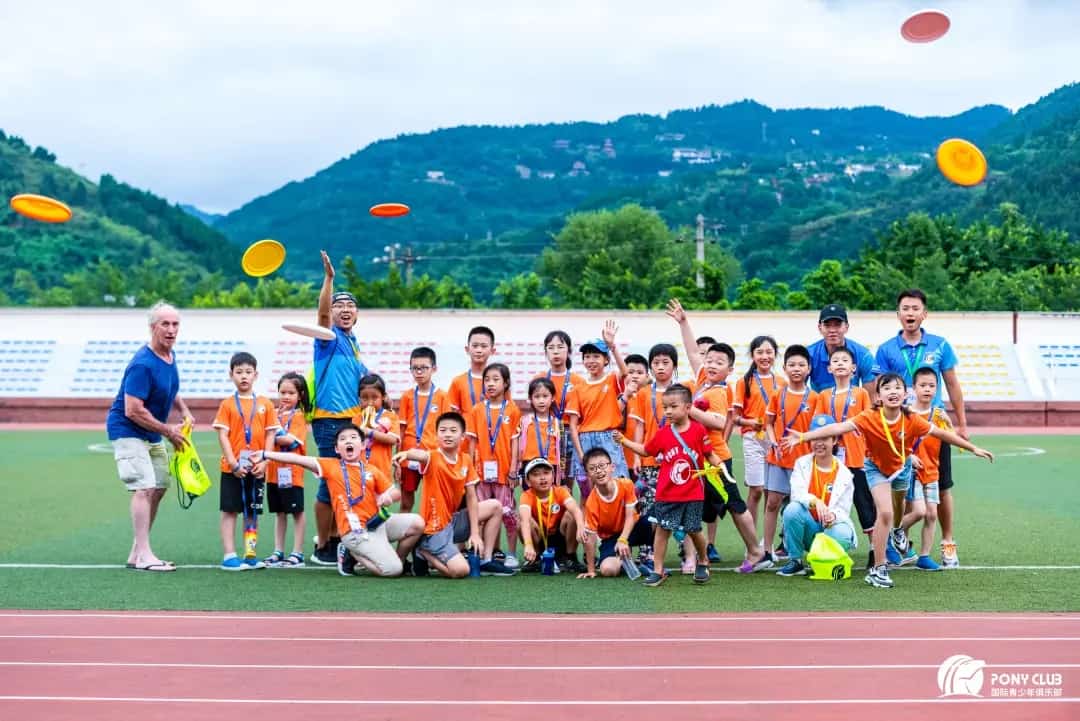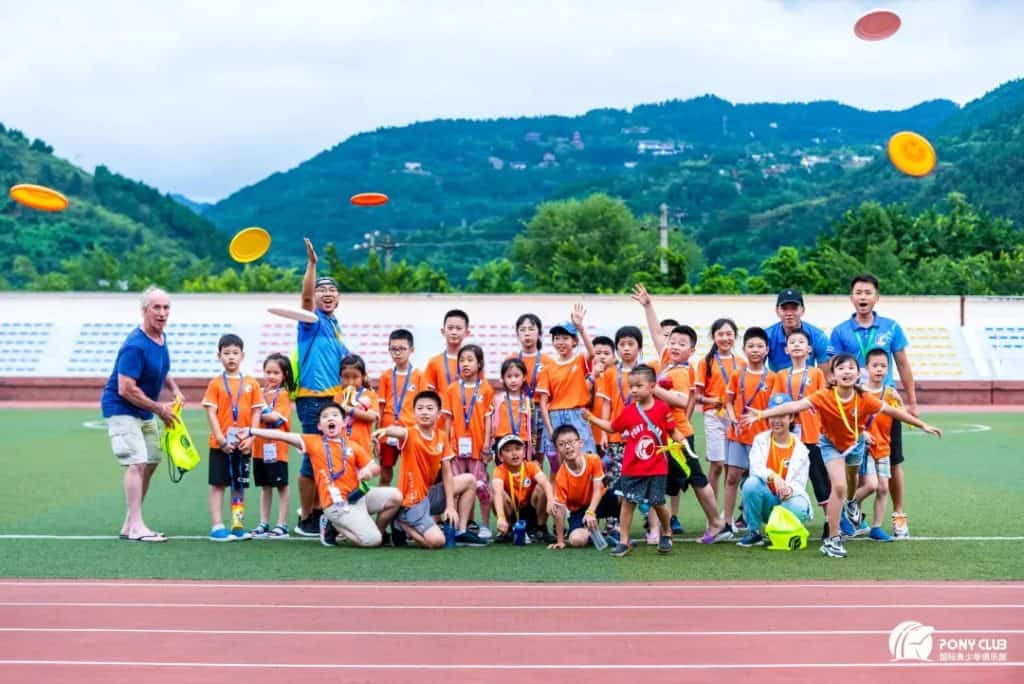 Day 5 Morning exercise
Am Camp clean-up and awards
Pm closing ceremony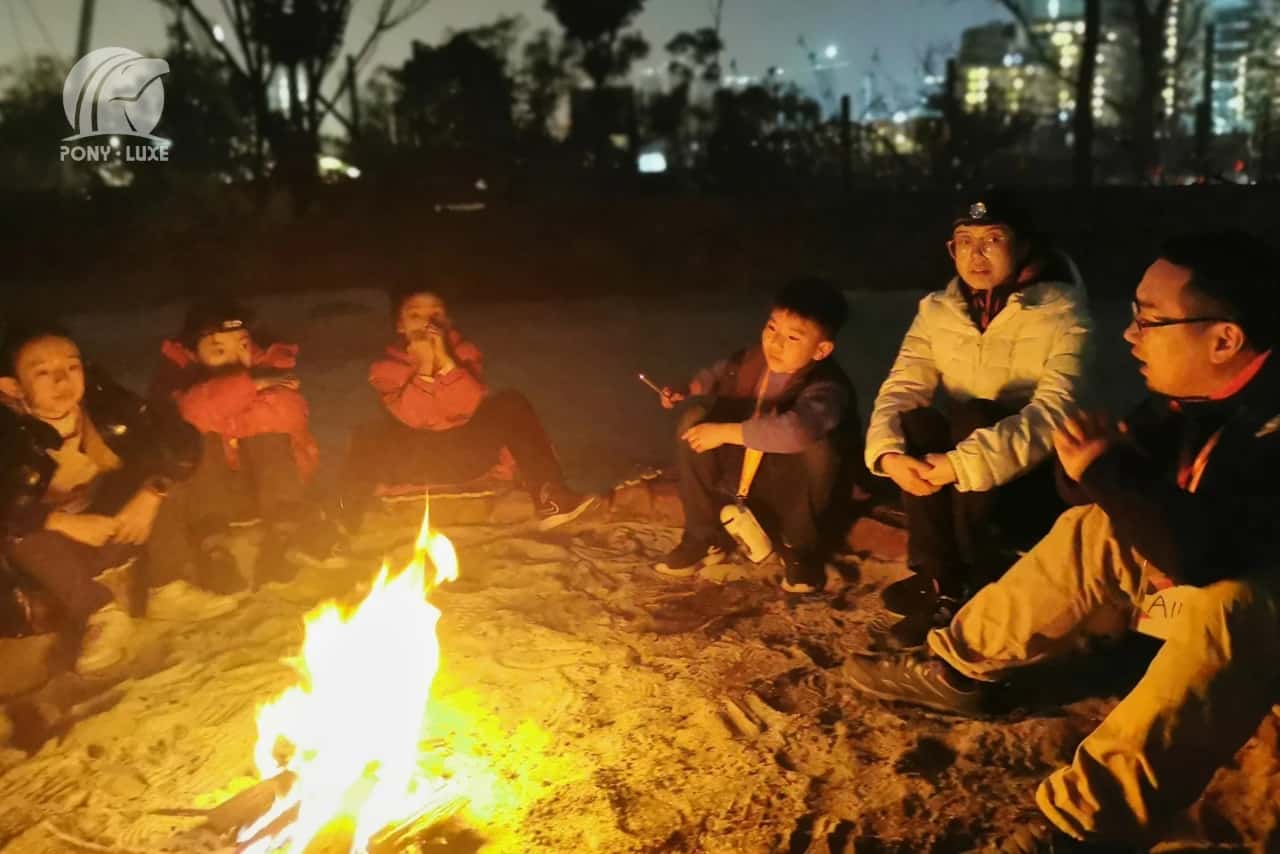 Contact Us:
Pony Club international Experiential Educational Institution
Address: Chengdu Tianli Primary School, Longquanyi District
成都天立小学(龙泉驿校区)
Contact: Claire (Liu Yanling), Project manager
Cell number and wechat: 0086-13808199941
Email:943449956@qq.com
Wavespeed Luxe lake Summer Camp
浪速麓湖水上夏令营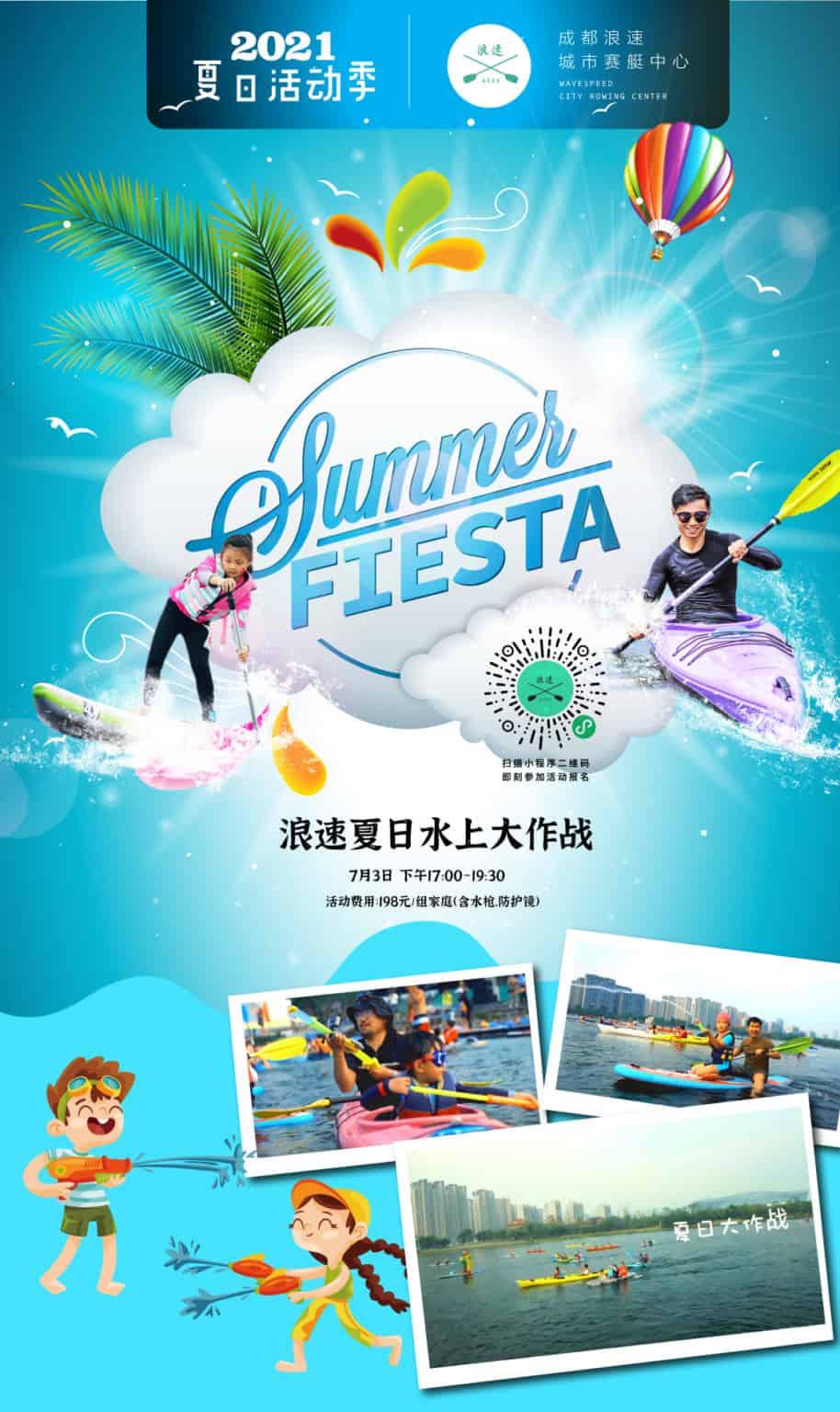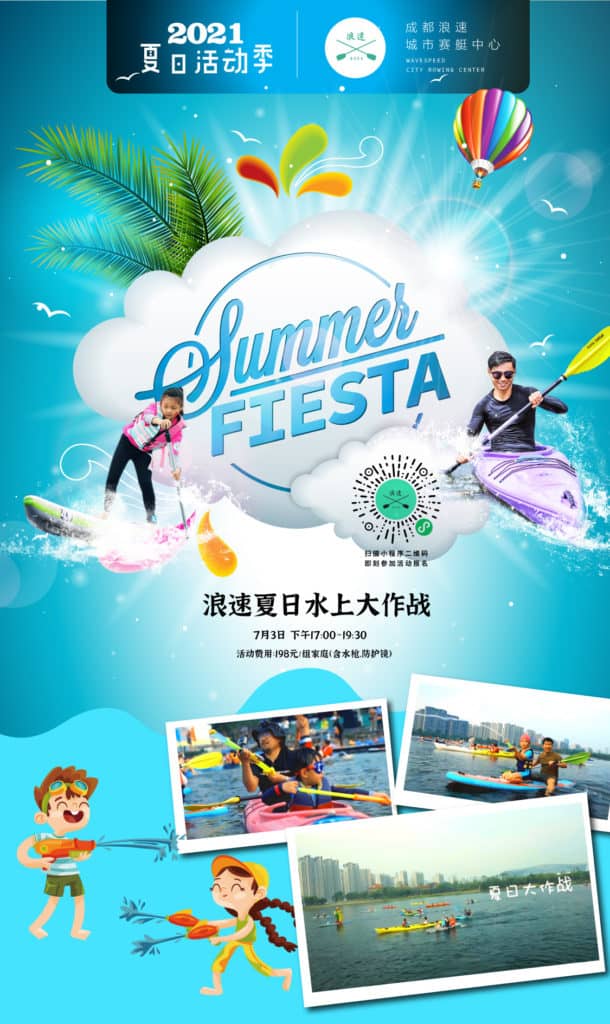 Five days arrangement for Kids are not competition, we emphasize on cultivating children's confidence and self-esteem. Through games and activities, we let children understand and master important knowledge of water safety, rescue knowledge, nature knowledge and ecological protection awareness. Let the sense of responsibility, safety awareness, environmental awareness, healthy eating habits, strong body with the children's life.
Cost:
RMB 3560 / kid ( 6-16 y)
First camp: 15 – 19 July
Second camp: 3 – 7 August
Location:
(near Jincheng Lake), 1333 Jincheng Avenue, Wuhou District
四川省成都市武侯区锦城大道1333锦城湖附近
Contact: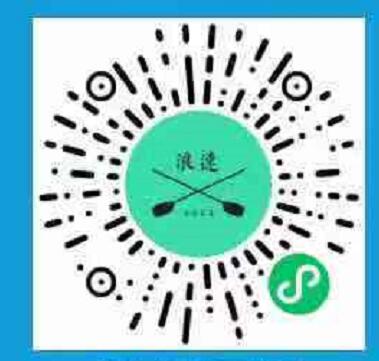 Chabad kids Summer Camp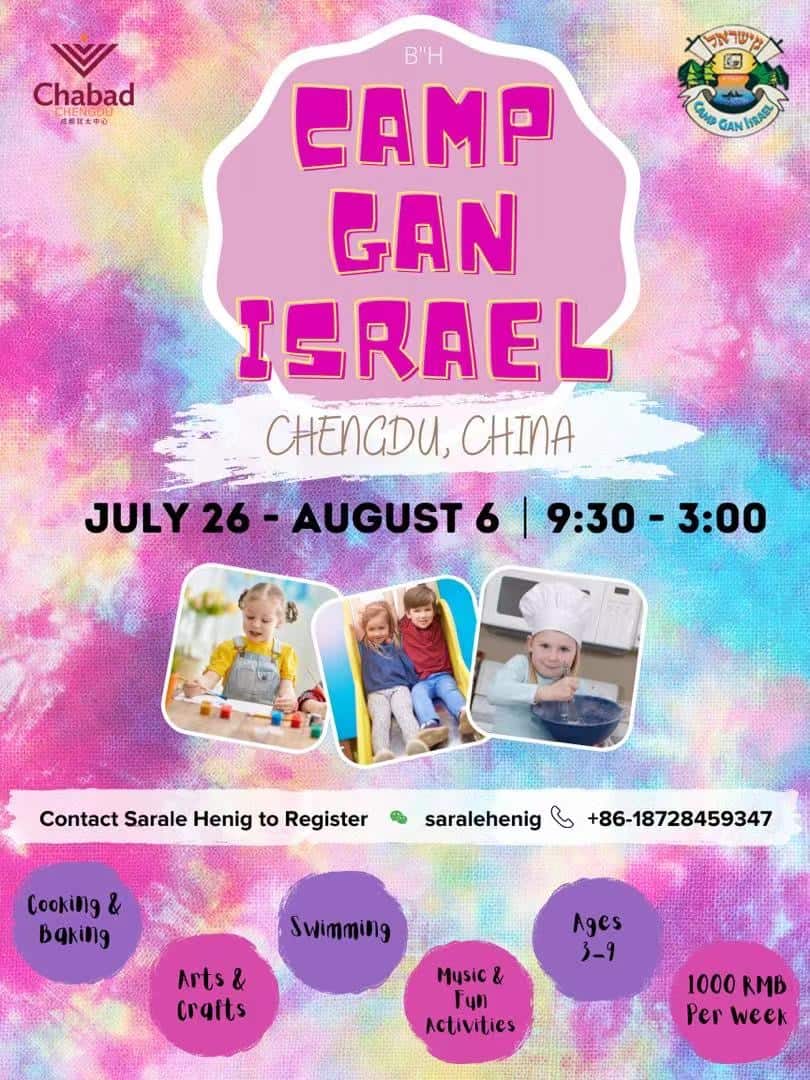 Contact: 18728459347
Wechat ID: saralehenig
Time: July. 26th-Aug. 6th