If you have spare time during the upcoming summer holiday, the teachers from That's Chinese decided to Summer Camp Course for kids and Online or face-to-face Chinese classes for adults.
TC (That's Chinese) is committed to providing the most professional language learning service as well as the most interesting Chinese cultural activities for Chinese learners.
Check out their comprehensive courses, HSK preparation and specials for young and old.
TC's Summer Camp Course combines Chinese language learning with Chinese culture, so that kids can have a more comprehensive understanding of Chinese, Chinese culture and China at all times.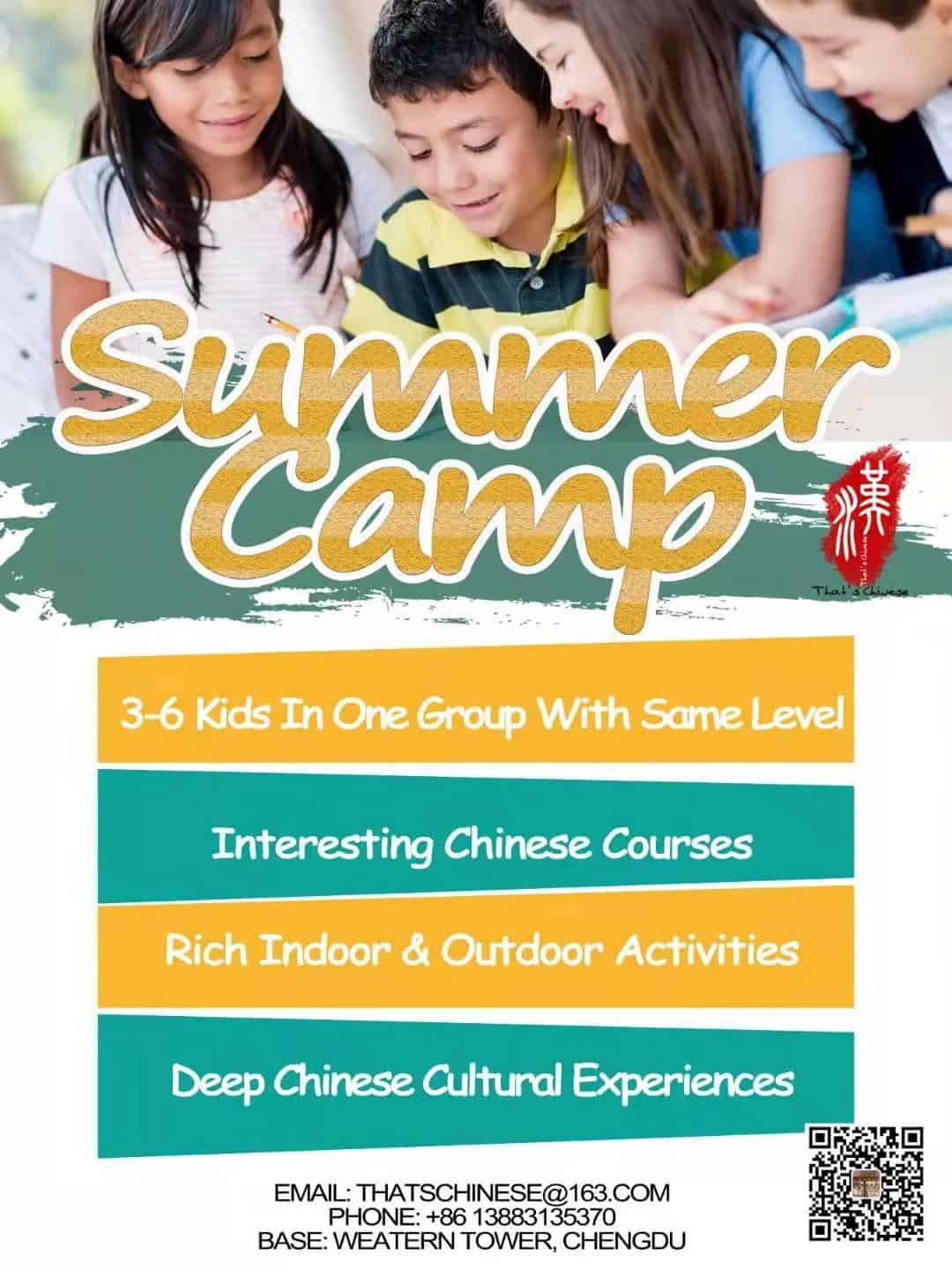 Class Schedule:
TC summer camp for young children in 2021 is divided into two phases, with each phase lasting for 4 weeks. The first phase is from July 5 to July 31, and the second phase is from August 2 to August 28. You can choose to participate in any of them for 1-4 weeks.
Whom the Course is Suitable for?
TC summer camp is suitable for the children of foreigners and ethnic Chinese children who want to learn Chinese, understand Chinese culture and Chengdu characteristics. All participants are aged 5-15. In order to let the children have a better experience, we will divide the children into elementary class and intermediate class according to their Chinese level. There are 3-6 students in each class.
How is the Course Planned?
The course is based on the concept of learning through fun, allowing children to engage more as well as allowing them to pick up useful, practical language quickly.
There are two Chinese language classes held in every morning on Monday, Wednesday and Friday to learn practical and interesting Chinese knowledge such as: house & furniture, hobbies such as sports, vegetables and food, booking a doctors appointment, Chinese characters, stationery, asking for directions , means of transport, weather & seasons, occupation, music and colours!
Afternoon time consists of cultural experience activities, such as: traditional Chinese culture (Chinese calligraphy/ instrument experience/ board games, painting opera masks, ect.); games and sports (badminton and pingpong); and some local places visiting and exploring.
There will be indoor activities on Fridays, Mondays whilst Wednesdays are allocated for outdoor activities. Activities are designed to help children practice using the language skills learned in the morning in real life situations with tasks completed.
On Saturdays, we will arrange a one-day tour where children are supposed to go out to the surrounding areas of Chengdu to further extend their language learning as well as experiencing Chengdu folk culture for the second part of the day.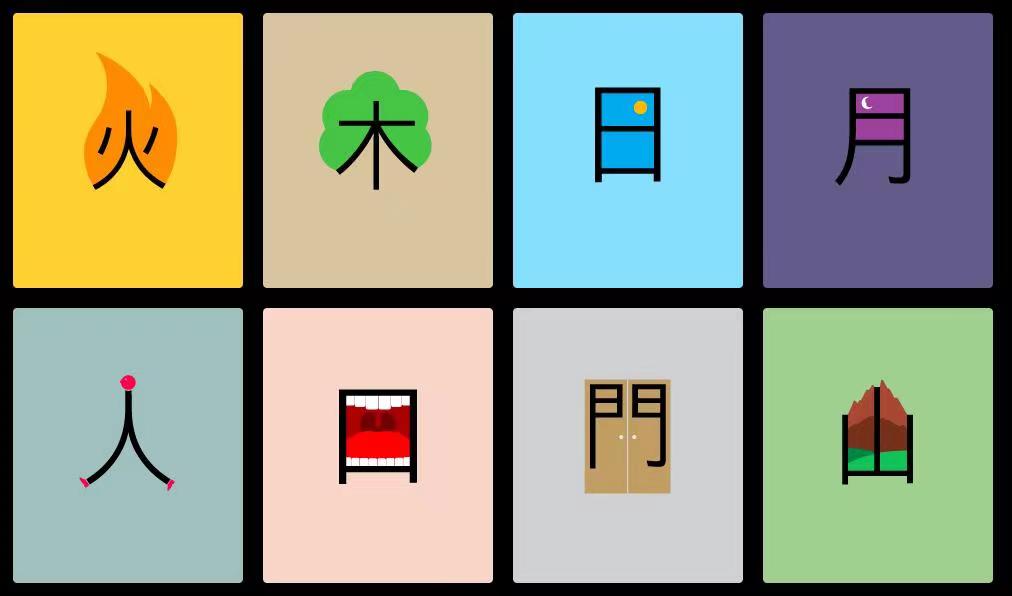 What Can the Kids Achieve?
(1) Language learning and practice, and the acquired language skills will be applied to real life situations.
(2) In depth cultural experience, strengthen the comprehensive understanding of Chinese culture.
(3) Take home the achievements of various activities made by ourselves as a souvenir of their learning development.
(4) Summer camp certificate and souvenir book issued by TC.
About the Venue:
There are two options for the summer camp venue:
1. That's Chinese Classroom: parents send their children to TC school, and the school shall arrange all the study and activity spaces needed. Lunch should be brought by the students. At the end of the afternoon activities, parents will collect their children.
2. We can come to you: If there is a group of you (min. 3 children) then we can join you at the location of your choice (Lunch isn't included).
Price:
¥1200/ a week for a person
¥2200/ two weeks for a person
¥3300/ three weeks for a person
¥4400/ four weeks for a person
Discount: 
If 2 students register together, they will get a discount of 5%.
If 3 students register together, they will get a discount of 10%.
If you'd like to know more about the summer camp or apply, extract the QR code below:


Summer Courses for Adults
If you have some extra time during summer and would like to make the most of the city you live in, make new friends and beginning to master the language. What are you waiting for?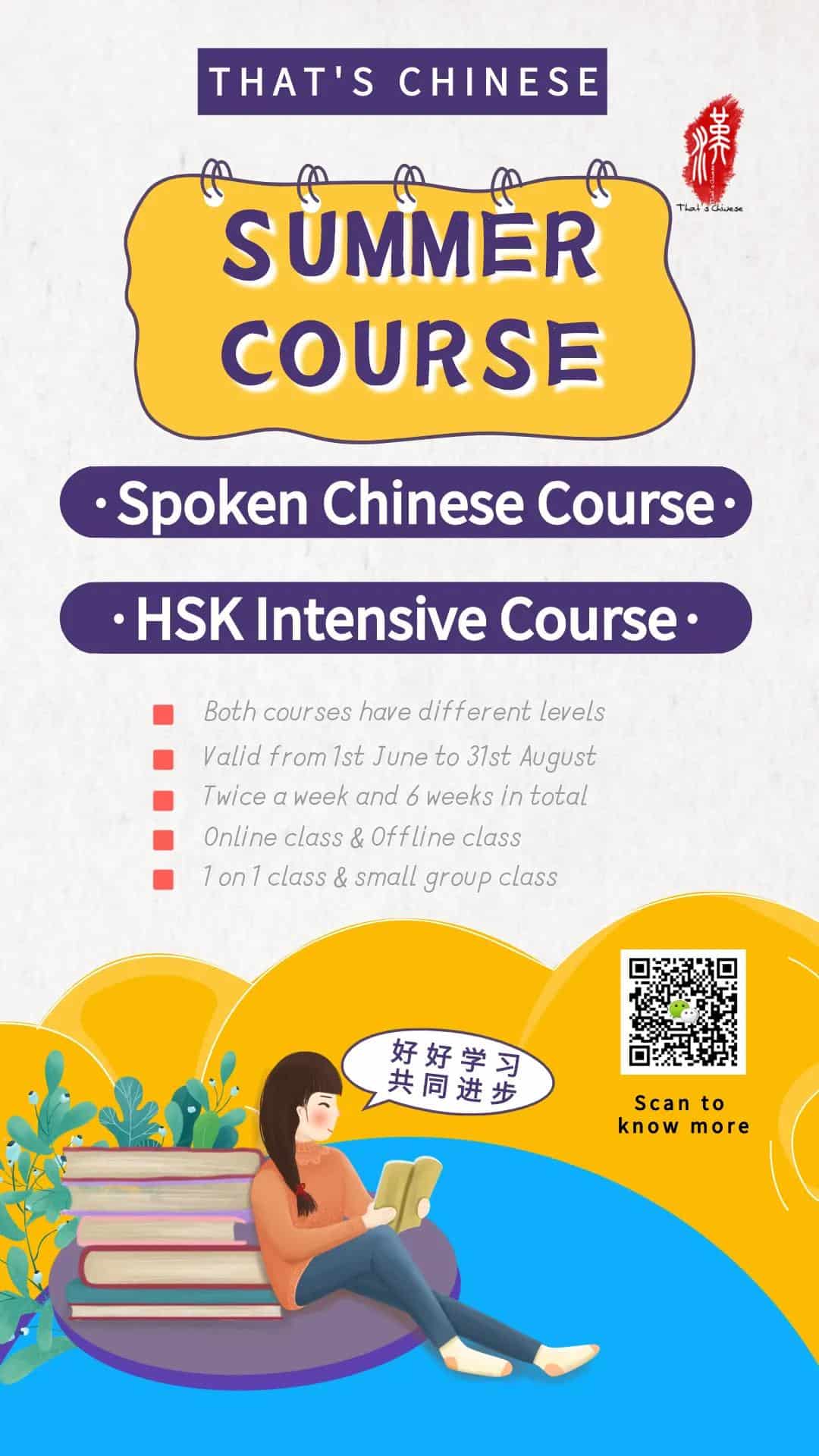 Course Types:
Our courses are mainly divided into two types. One type is spoken Chinese, which is suitable for use in daily life. Another type is an Intensive Course for the HSK test. Both courses will have different levels according to the students' Chinese level.
1. Spoken Chinese Course:
♥ Beginner (HSK level 1-2)
You can learn Chinese vocabulary and expressions in 12 real life situations through this course, including at a coffee shop, hospital, barber shop, etc, which can help you adjust to life better in China.
♥ Intermediate (HSK level 3-4)
On this course, you can learn some practical vocabulary, authentic expressions, and also discuss 12 topics such as travel arrangements, consumption concepts, environmental awareness and so on. The course focuses on developing the ability to express spoken Chinese in paragraphs.
♥ Advanced (HSK level 5-6)
This course uses documentaries as teaching materials, covering 12 topics such as childbirth, left-behind children, retirement system, etc. It can train the ability to express your opinions independently and clearly, and at the same time enable you to have a deeper understanding of various social conditions and cultural systems in China.
2. HSK Intensive Course (Open to level 2-5)
This course focuses on reviewing, consolidating and practicing the grammar of HSK. Meanwhile, it teaches relevant exam skills and strategies. Through a large number of real exam training, we ensure that that you have a good knowledge reserve to take the HSK test, and achieve excellent results.
Course Forms:
Online Courses: ZOOM
Face to face: Chengdu or Chongqing office
Course Time:
June 1st – August 31st.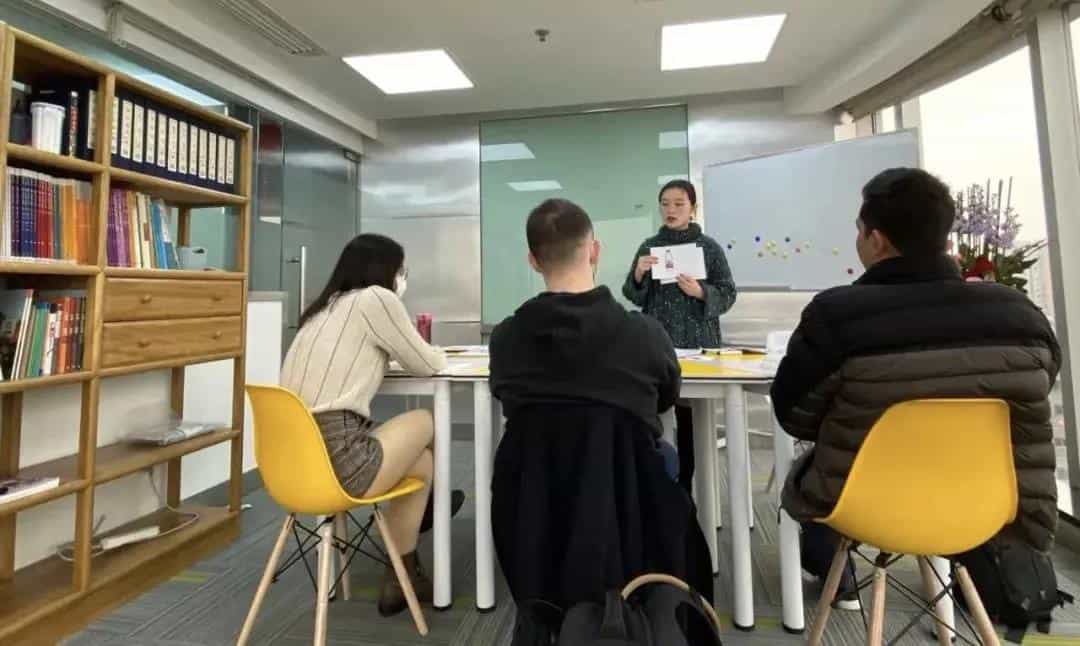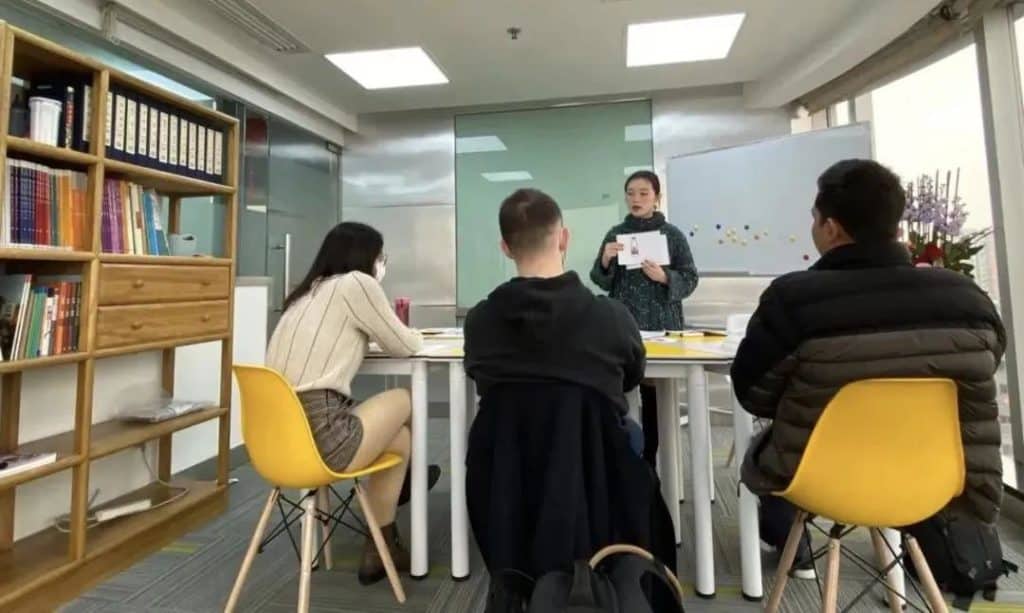 The specific time of class will be determined by the teacher and students through negotiation.
Class Types and Course Schedule:
Private Class (1 on 1):
Twice a week, 1.5 hours each time for 6 weeks, for a total of 18 hours.
Group Class (1 on 2+):
Twice a week for 2 hours each time for 6 weeks, for a total of 24 hours.
Course Fees:
All courses can be offered online or face to face for the same price. Fees include courses, handouts and certificates.
*Private Class: ¥1980
*Group Class 2: ¥1680
*Group Class 3: ¥1440
If you'd like to know more about the courses or apply, extract the QR code below: