Drink, eat and be merry. Check out where to celebrate St. Patrick's Day in Chengdu:
Gili's and G's Bistro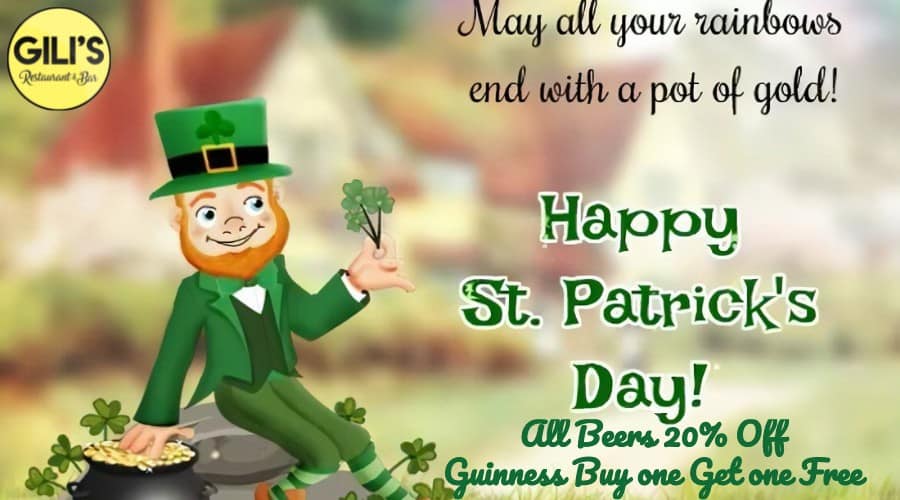 All beers 20% off.
Guinness "Buy 1, get 1 free"
Addresses:
Gili's Tongzilin: 9 South Tongzilin Road, Wuhou District 武侯区,桐梓林南路9号
Gili's Luxelakes: 180 Jiazhou Road, Shuangliu District 双流区,嘉州路16818
G's Bistro: Zijing East Road, Gaoxin District 高新区紫荆东路18号
March 17-19: Shamrock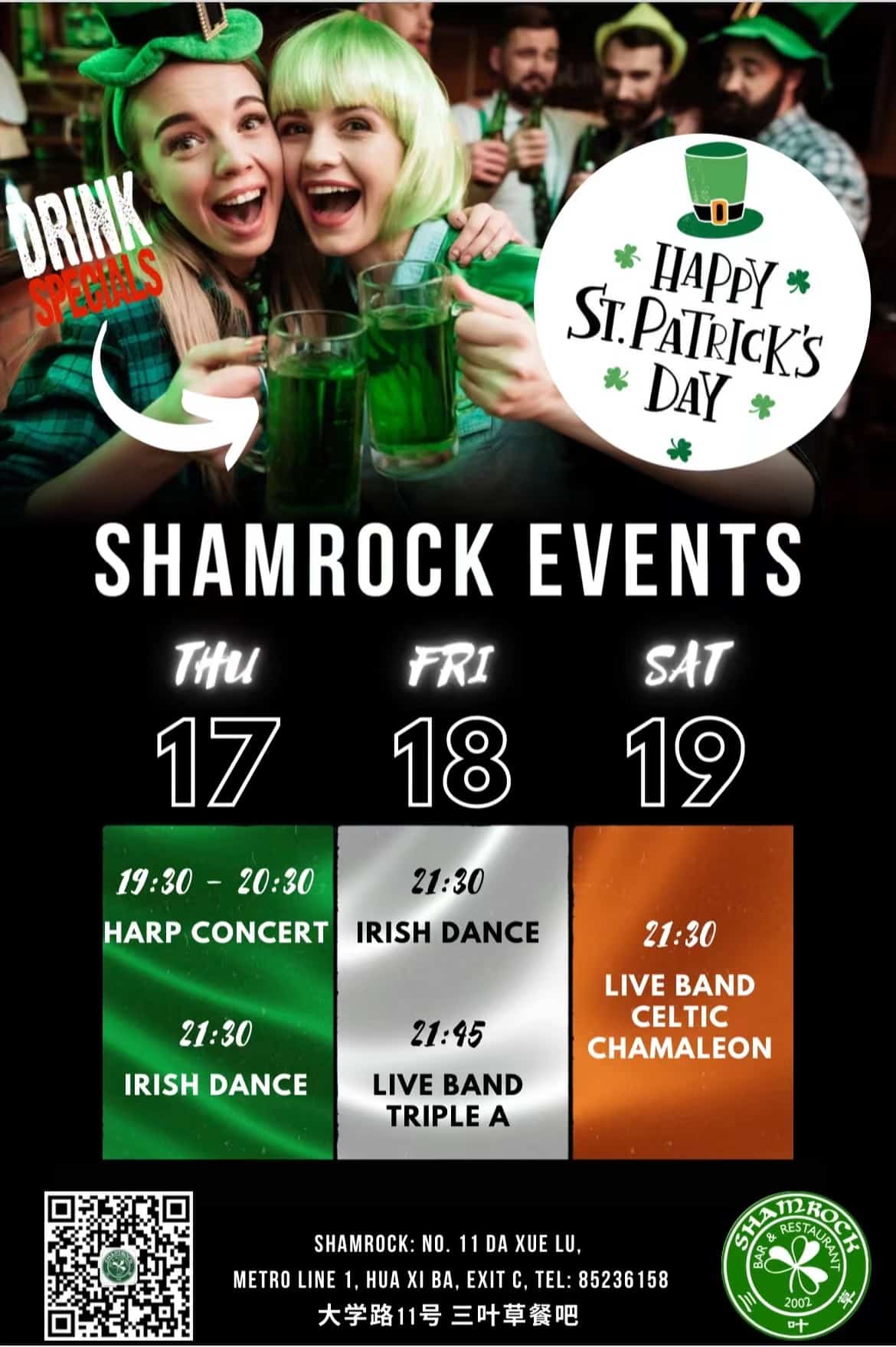 Address:
Wuhou District, Daxue Road No. 11 (Sichuan University North Gate)
武侯区大学路1号
Metro: Line 1, Huaxiba Station 华西吧地铁站
March 17-19: McElroy's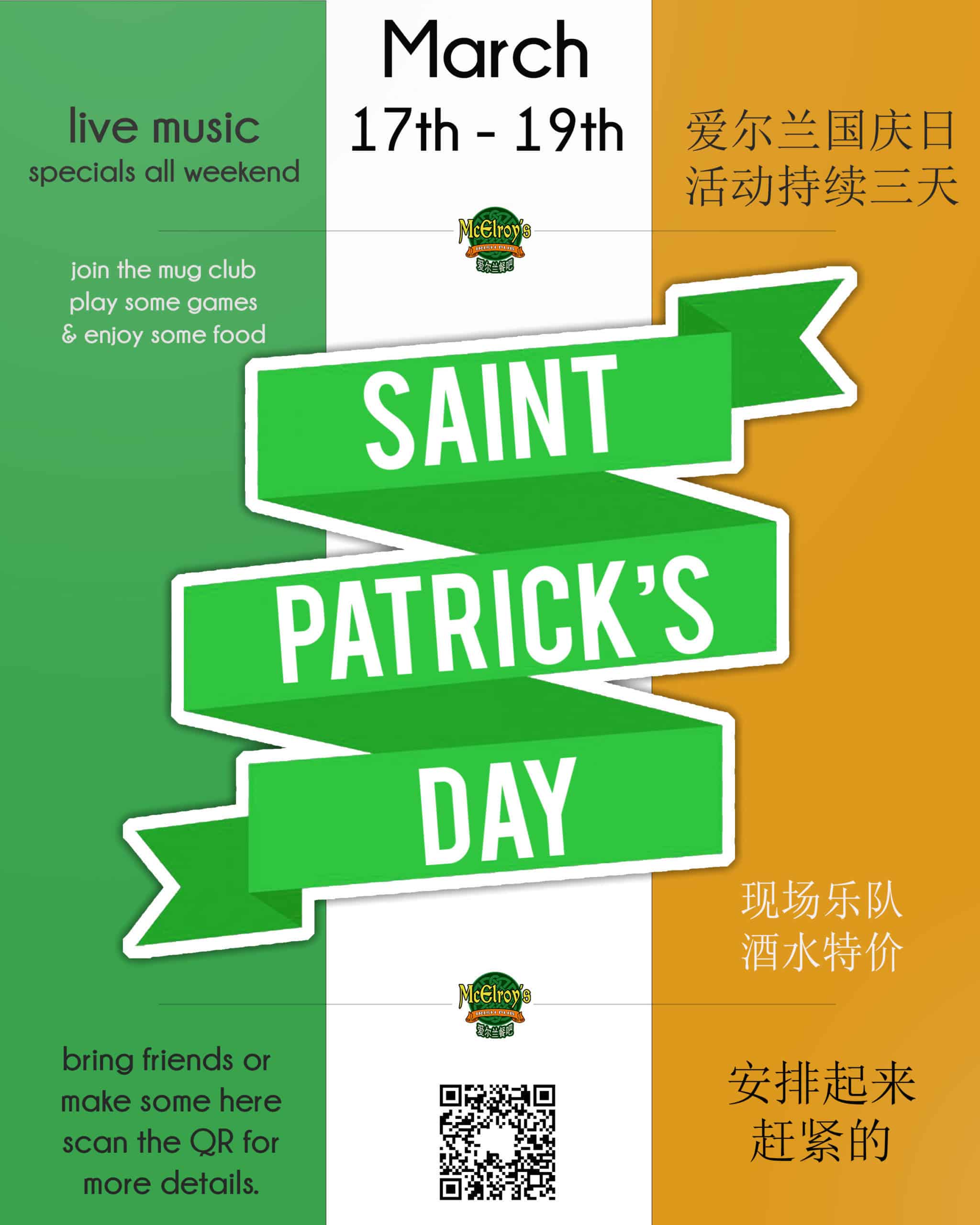 Address:
1-36/37 East Poly Centre, 1 Jinxiu Rd., Wuhou District 
锦绣路1号保利中心东区商铺附36, 37号
March 17: Tease Bar & Brunch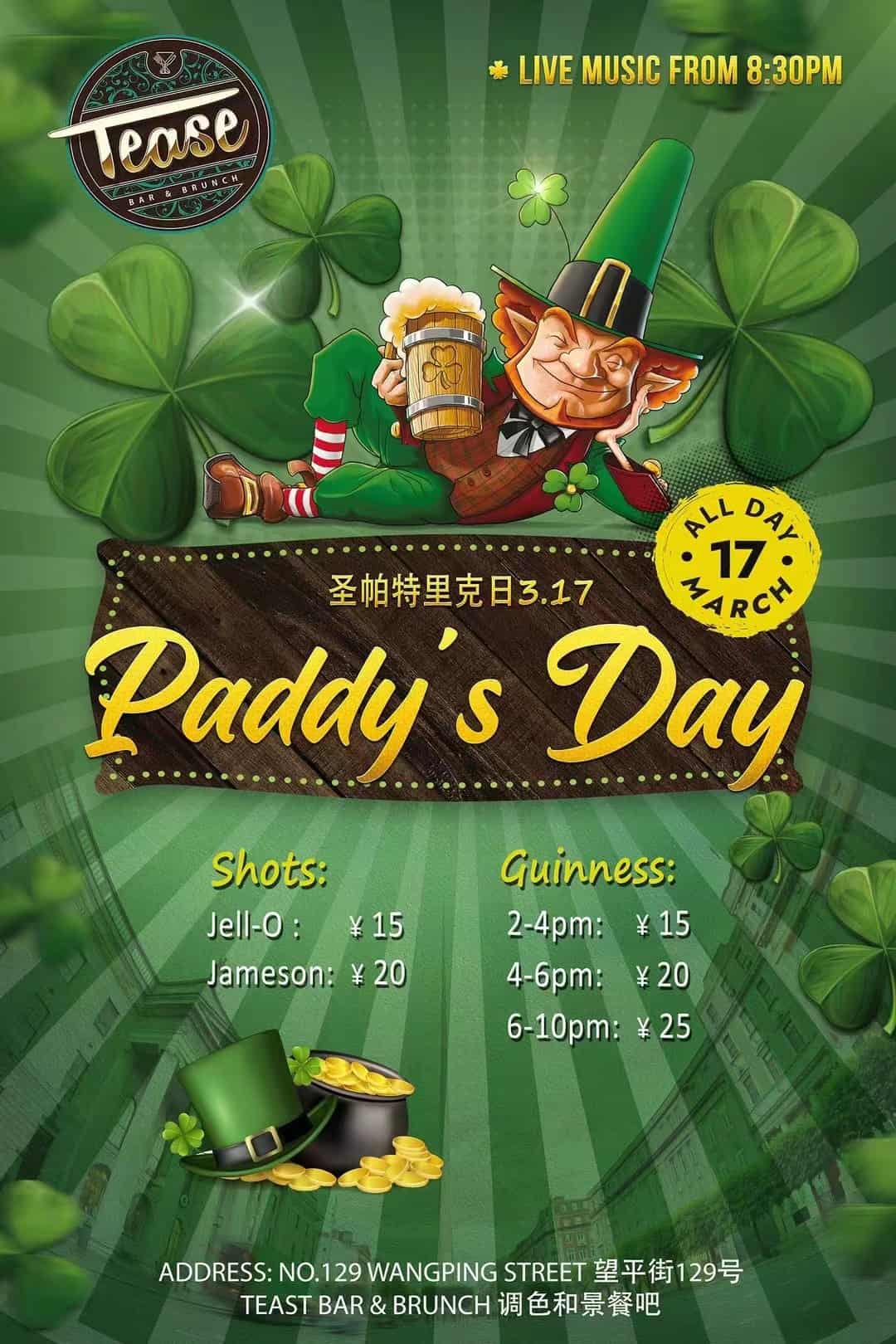 March 17: Great Leap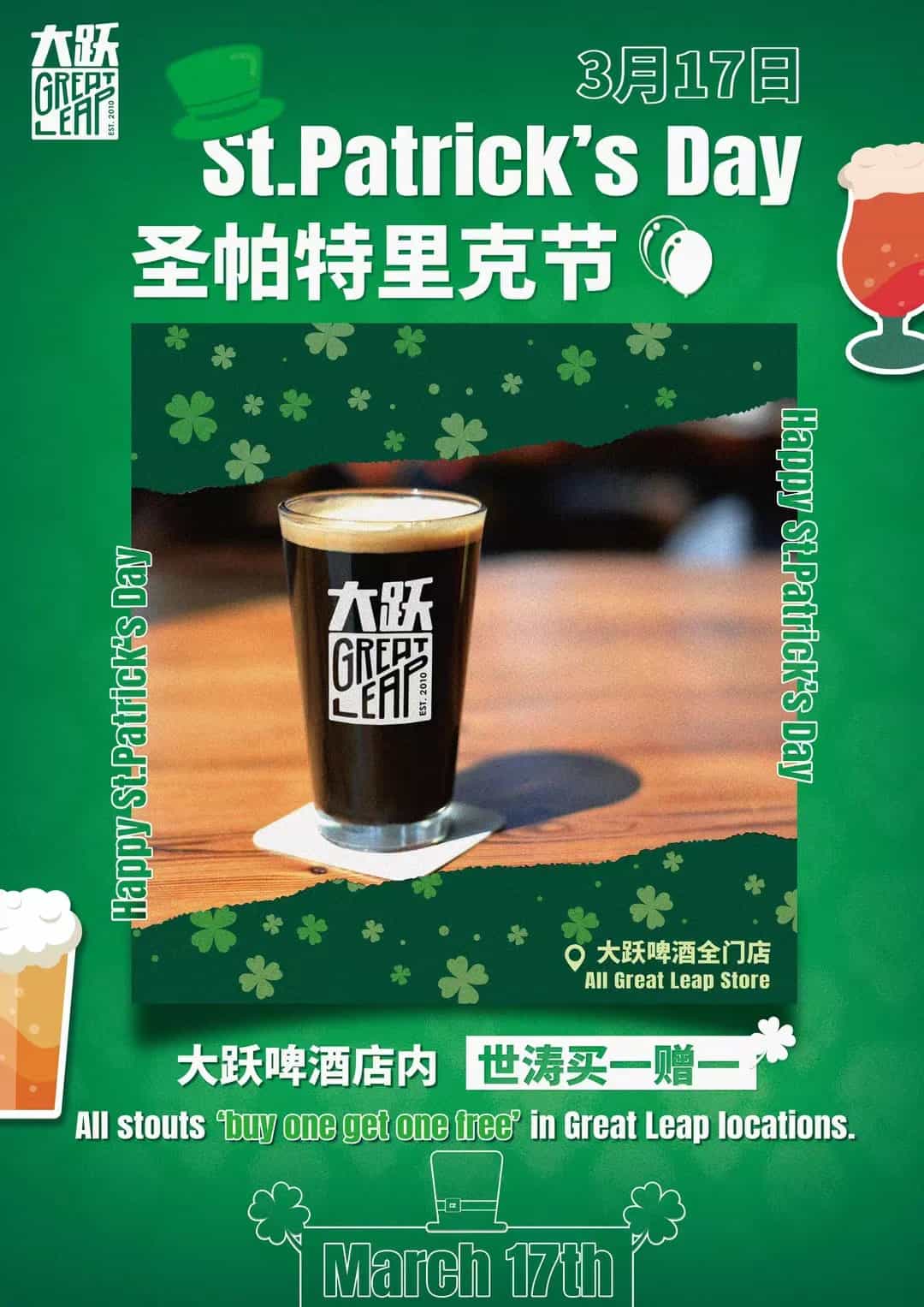 Address:
2-6, East Yujie St., 28 Sect. 4th, South Renmin Road.
人民南路四段28号玉洁东街2号附6号
March 17-18: The Office
Address:
22, 1/F, Master Commercial St., 48 Section 4th, South Renmin Rd.
人民南路四段48号首座商业街1楼22号
March 15-21: The Beer Nest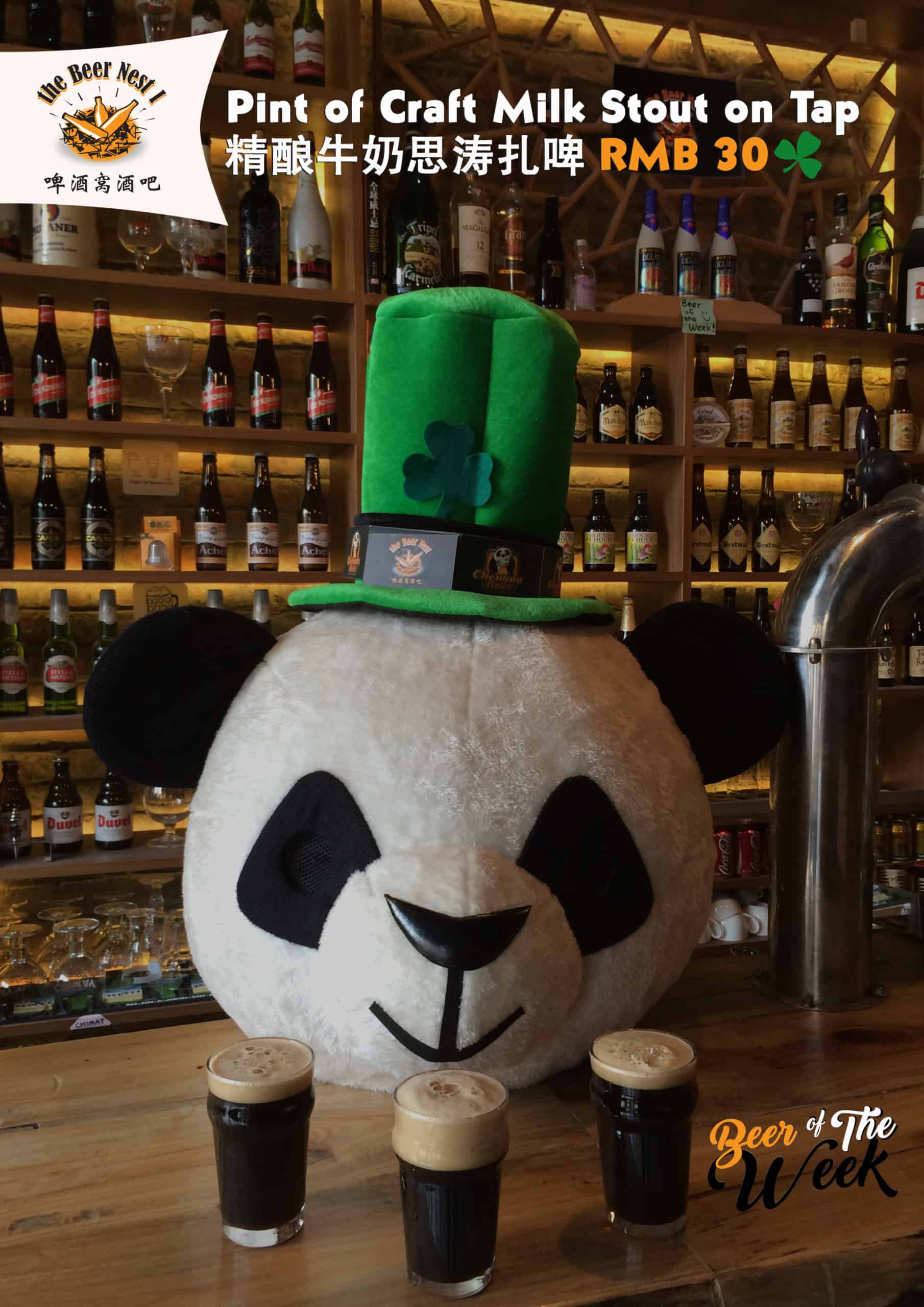 Address:
武侯区,锦绣路34号附7号(保利中心平安银行对面,棕北国际楼下)
Wuhou District, Jinxiu Road 34-7
March 17-19: Leg & Whistle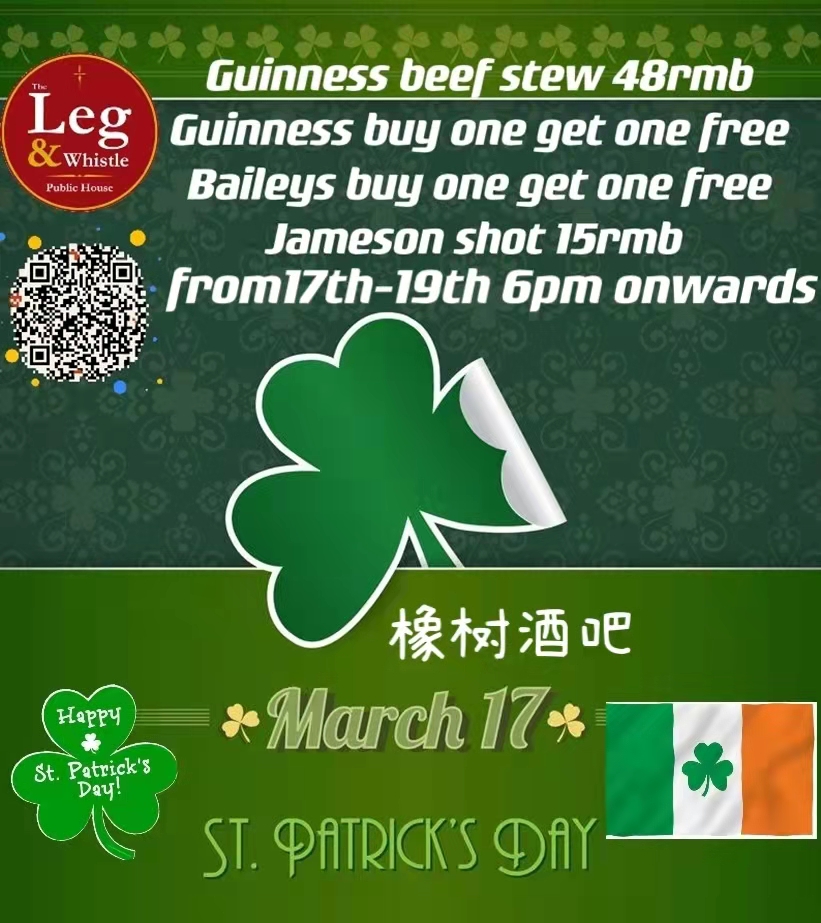 From Thursday to Saturday 3 days we're open at 6pm with the same deal on the flyer.
Also pies are available.
Address:
Ke Hua Jie Chuan da Hua yuan (2F opposite WoWo)
科华街1号附19号(川大花园南苑农业银行2楼上)
Il Girasole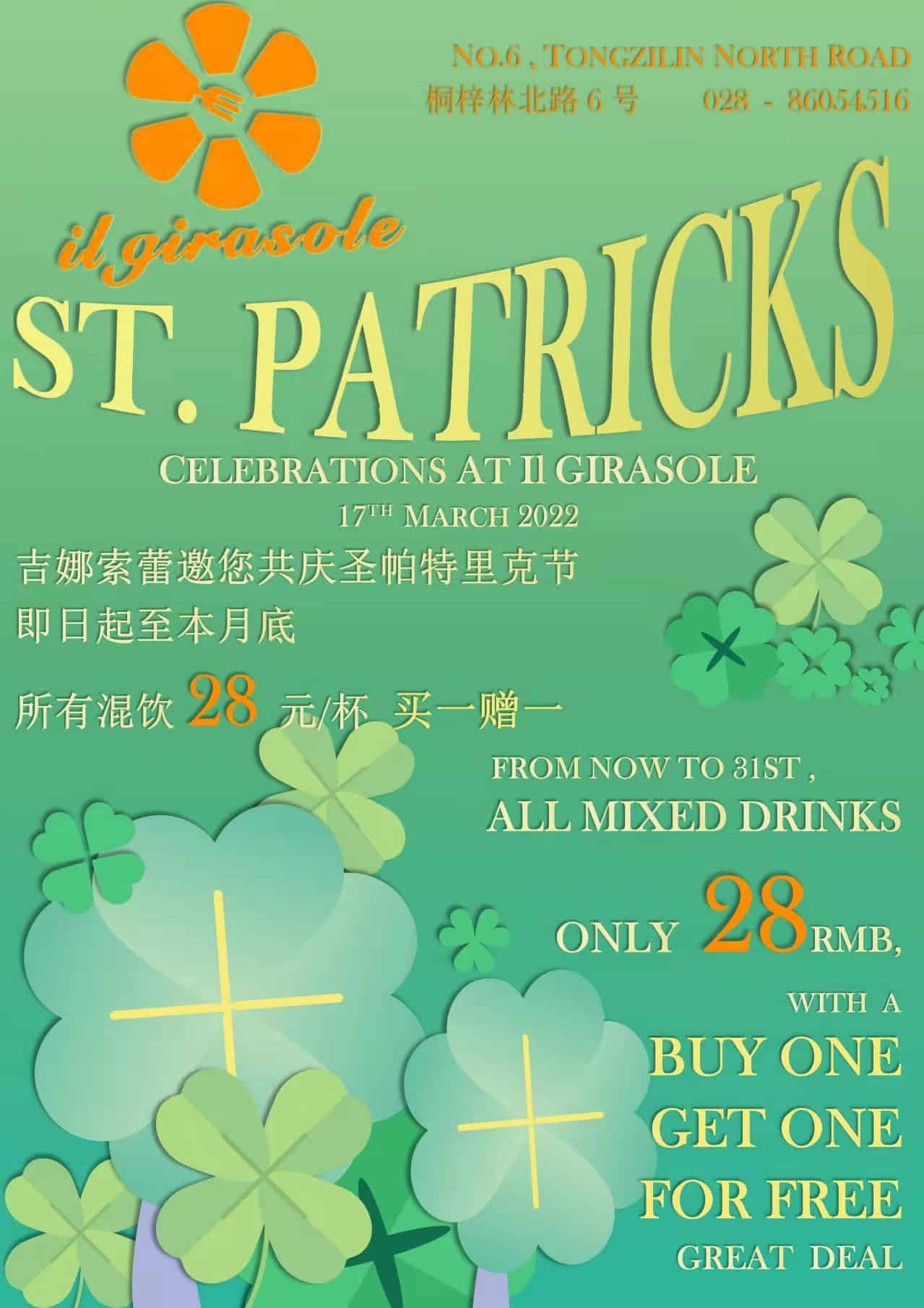 Addresses:
No 6 Tongzilin North Road 桐梓林北路6号附9号
WeChat: chengdugirasole
Iron Pig