Just an hour outside of Chengdu in Dujiangyan, made famous for it's ancient aqueduct – Andaman Village Resort has opened, nestled in a beautiful green valley.Their eco-hotel, adventure park, hiking trails, petting zoo, and gourmet restaurants make this perfect for a family day trip or fun filled weekend.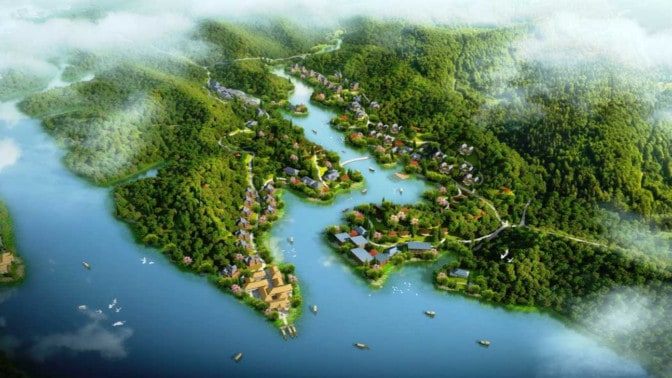 Andaman Village has something for everyone; they have a wide range of activities on site to keep all ages entertained:
Zipline: Enjoy the beauty of the valley from a height with the Hubaba zipline trail. There are currently 11 lines to experience.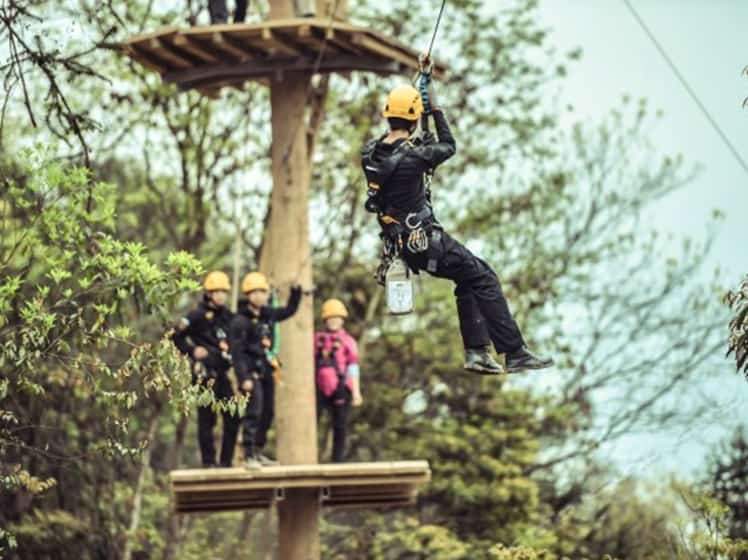 Horse Riding: There are stables on site with well cared for horses. The horses can be ridden through the resorts grounds and instructors are on hand to help you if you've never ridden before!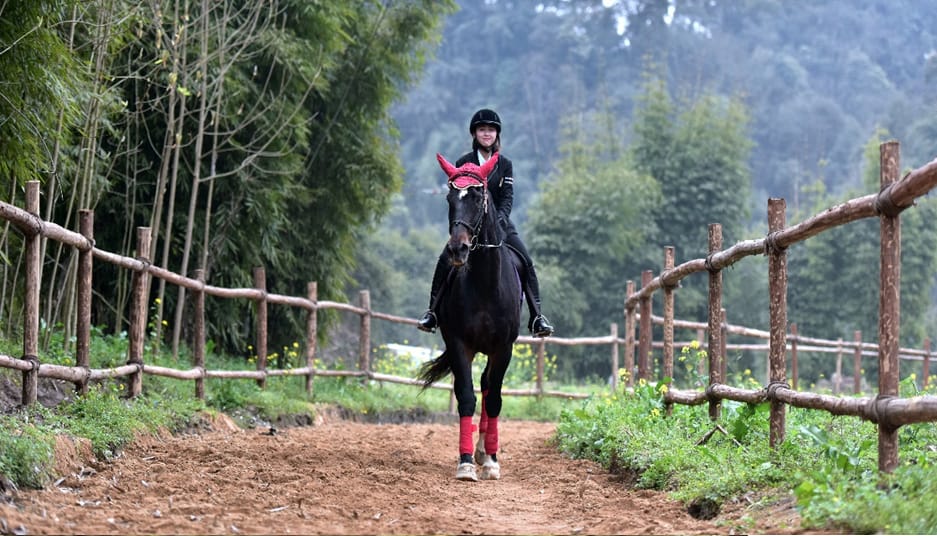 Archery: Shooting for all ages is available with state of the art equipment and qualified instructors.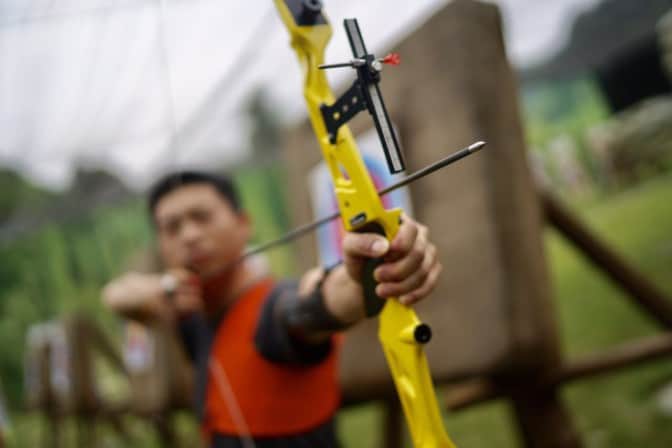 Mountain Biking: If you want to work up a sweat, you can make the most of the rugged mountain biking trail which cuts through the valley.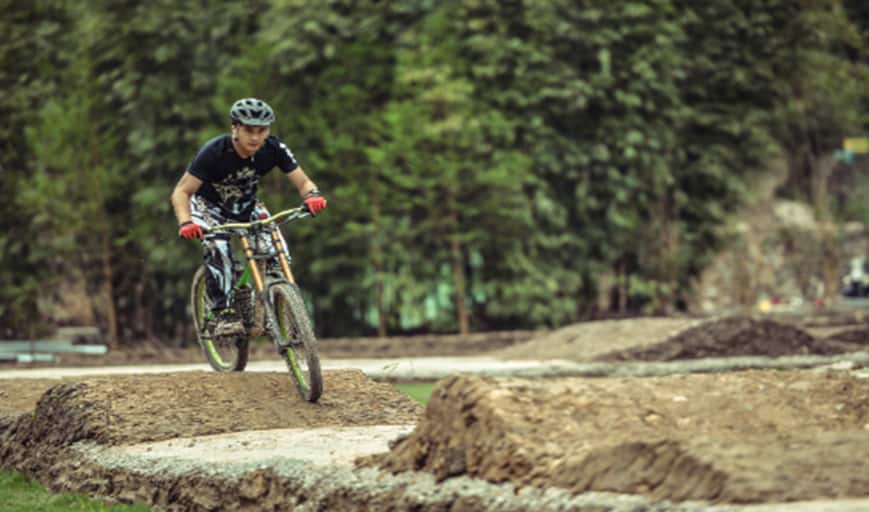 Rock Climbing: There are also rock climbing walls with high spec safety equipment and specialist instructors.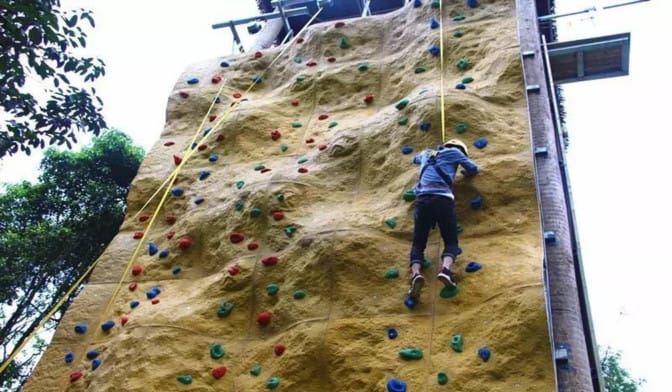 Hiking: If you want to explore the hills and valleys surrounding the resort, there are great hiking trails with different difficulties to suit all ages.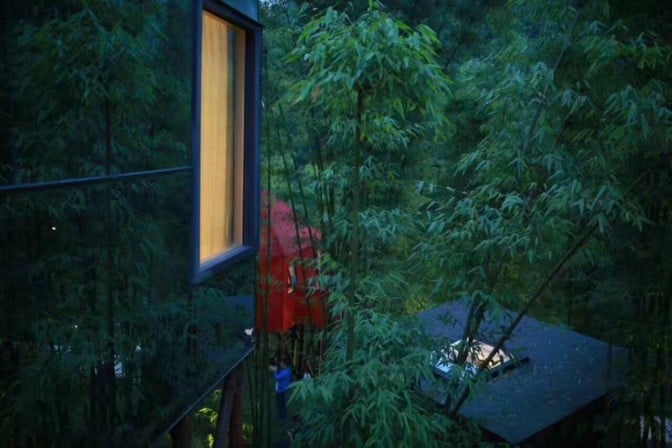 Taichi: Traditional activities like taichi are available to enjoy in the relaxing grounds in the valley.
If you have little ones (or are partial to fluffy creatures yourself) there is petting zoo with friendly farm yard animals and some more exotic creatures like peacocks.
You can visit Andaman Village for just a day – although it makes the perfect weekend getaway. They have designed custom built eco cabins which are dotted around the bamboo Twinkle Valley.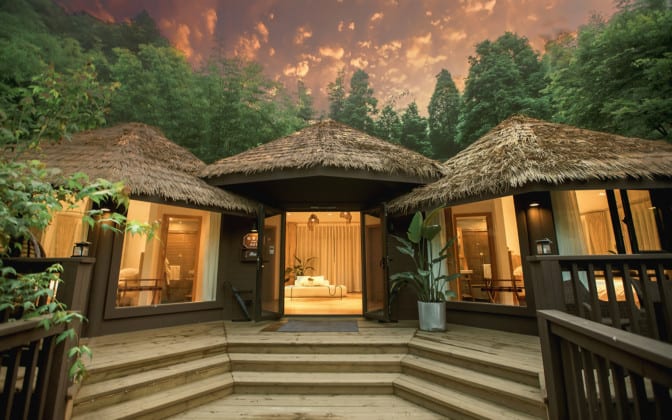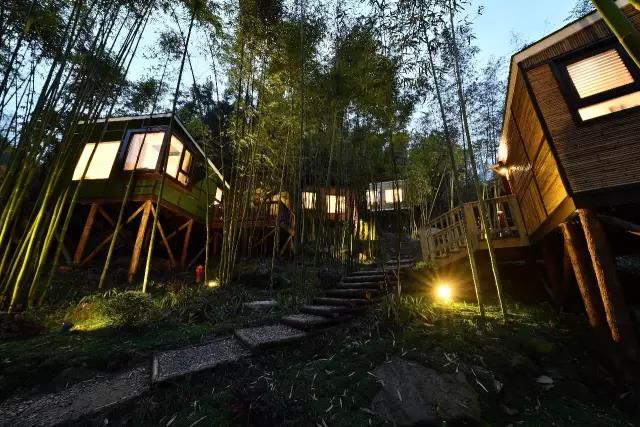 The tree houses offer double rooms, twin rooms and family size cabins to suit all parties and are comfortable relaxing spaces to unwind.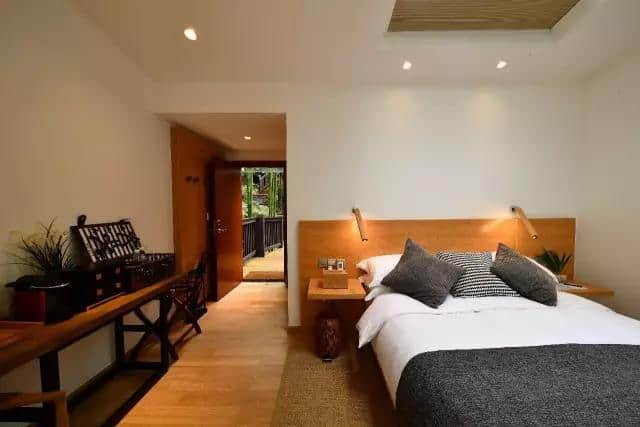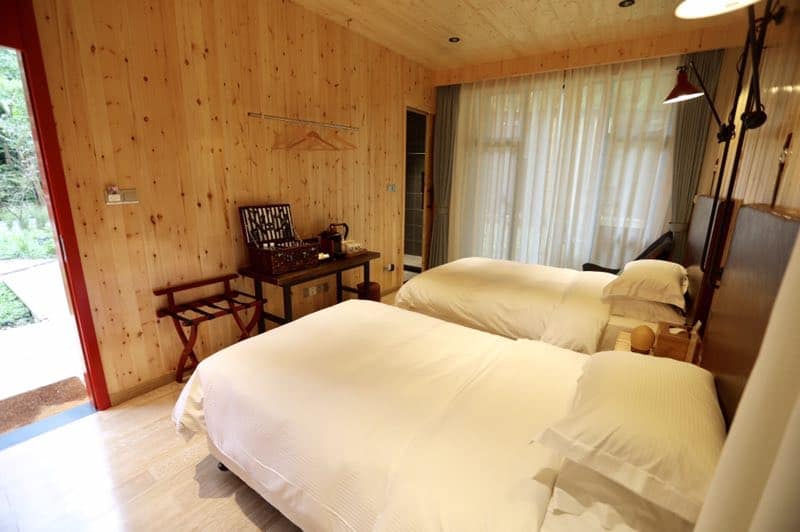 There are a number of great eating options at Andaman Village. Inside the bamboo forest sits the wood clad Twinkle Restaurant. Here fresh, natural food and teas are served.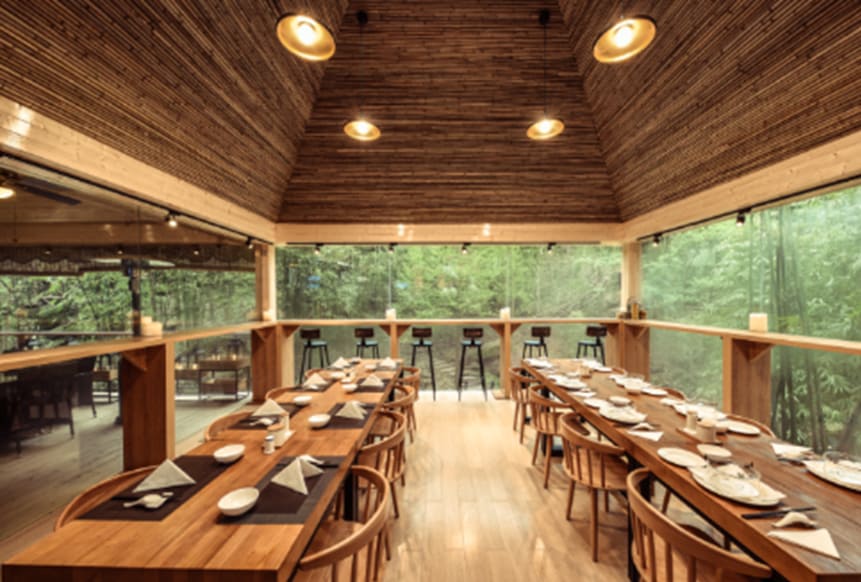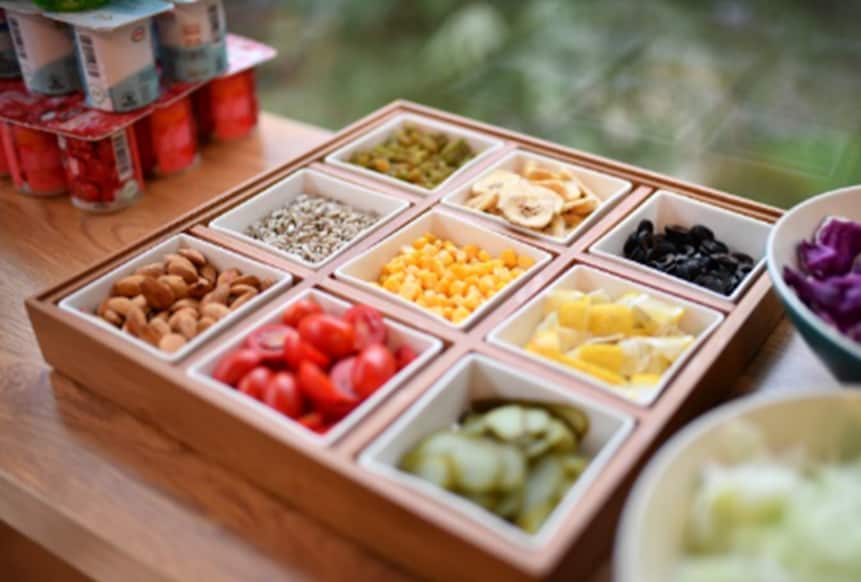 There is also a beautiful restaurant inside a converted stable called Rock Bar – where you can enjoy fine modern German cuisine and locally sourced craft beer.
The head chef specialises in food from Germany and serves delicacies such as afternoon tea, perfect for treating yourself in between activities. On the menu there are also heartier German offerings with flavour that really pack a punch – like traditional pork knuckle and bratwurst sausages.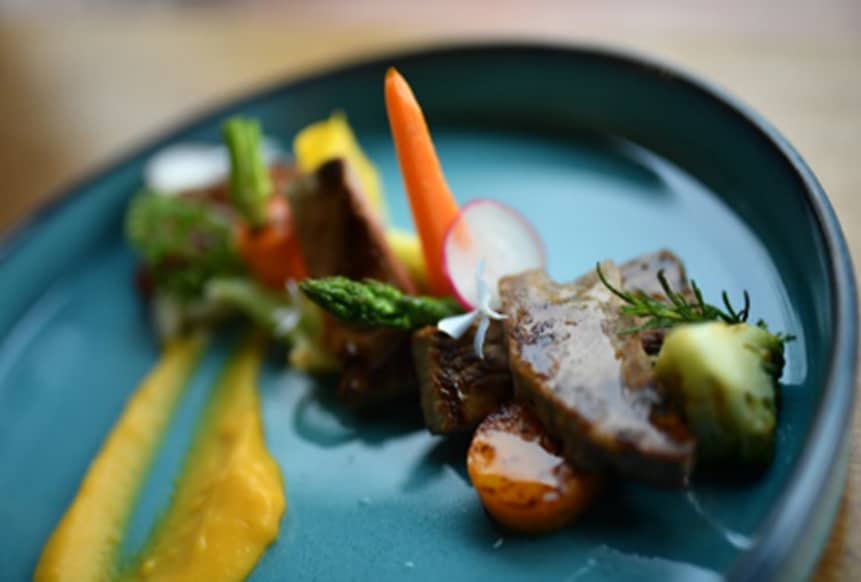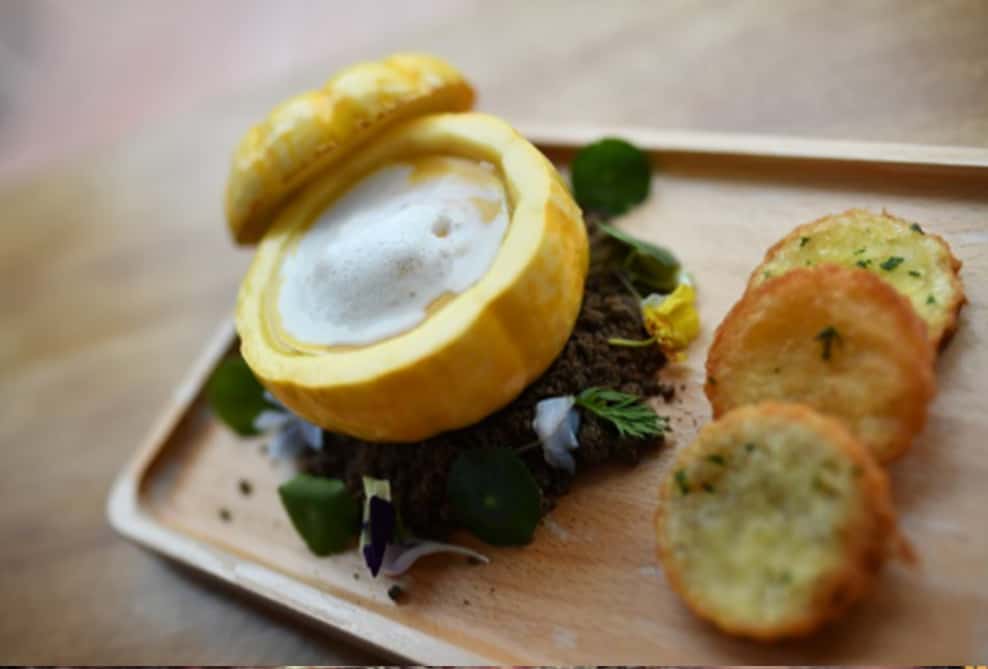 You can reach Dujiangyan by high-speed train from Chengdu (north) Railway Station or Xi Pu Station.
成都火车站 – 都江堰站
It takes 30 minutes and they run frequently.