Nowadays, Archery Ranges are easy to find in Chengdu. Instead of darts or bow and arrows, have you ever seen anyone throw axes to a target?
China's first indoor axe throwing club "Axe Panda " has opened in Chengdu. Even though it's a new sport in China, it's already a popular thing to do in North America and Europe.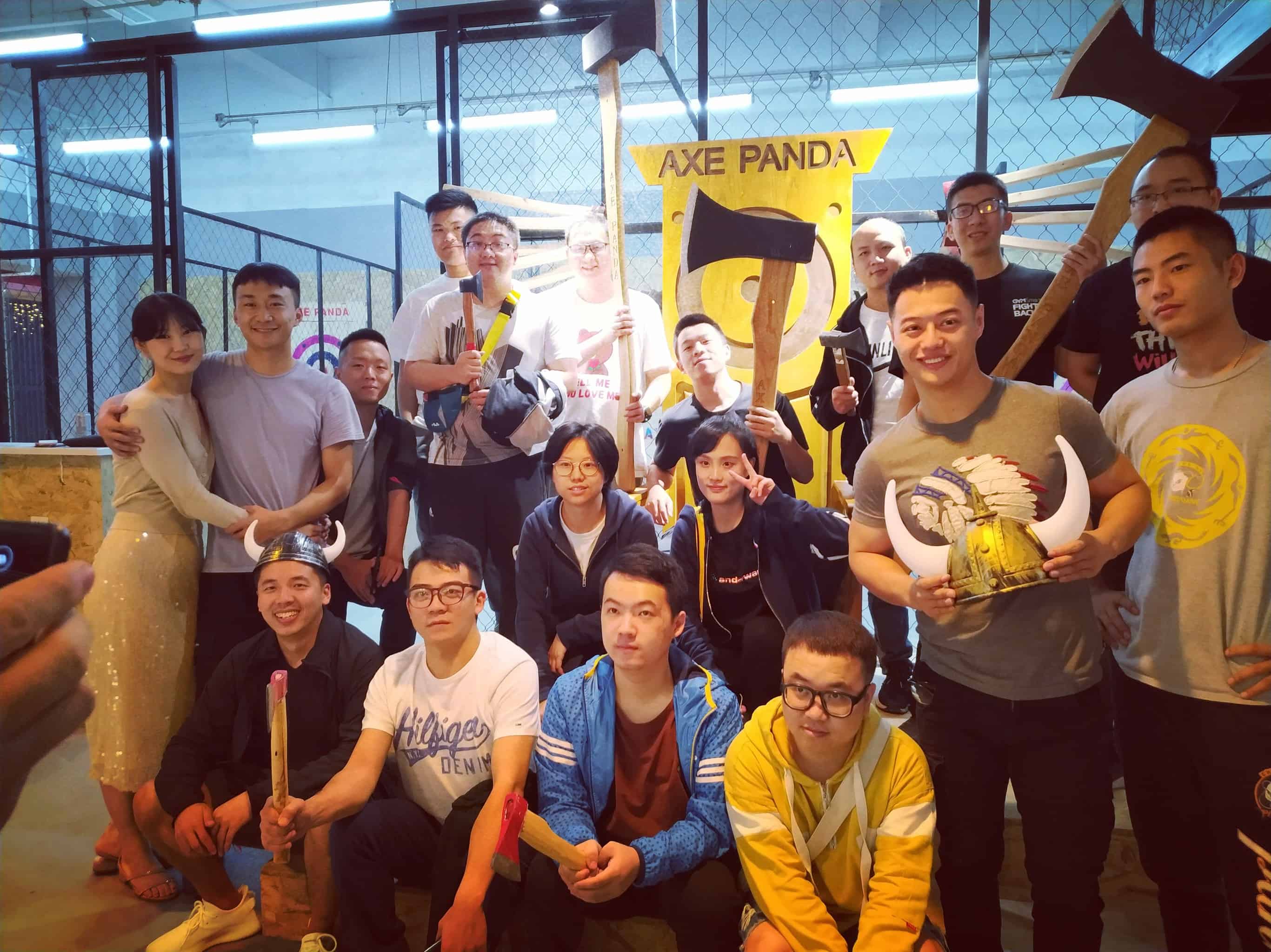 Originally from Canada, Axe Throwing is a legitimate sport. Now it's time for Chengdu to pick up this exhilarating and fashionable sport. Fit for those aged 18 years and above, axe throwing can be a real stress reliever. Imagine throwing darts, but much more thrilling!
The venue is equipped with 7 standard lanes and real axes for you to master your throwing skills.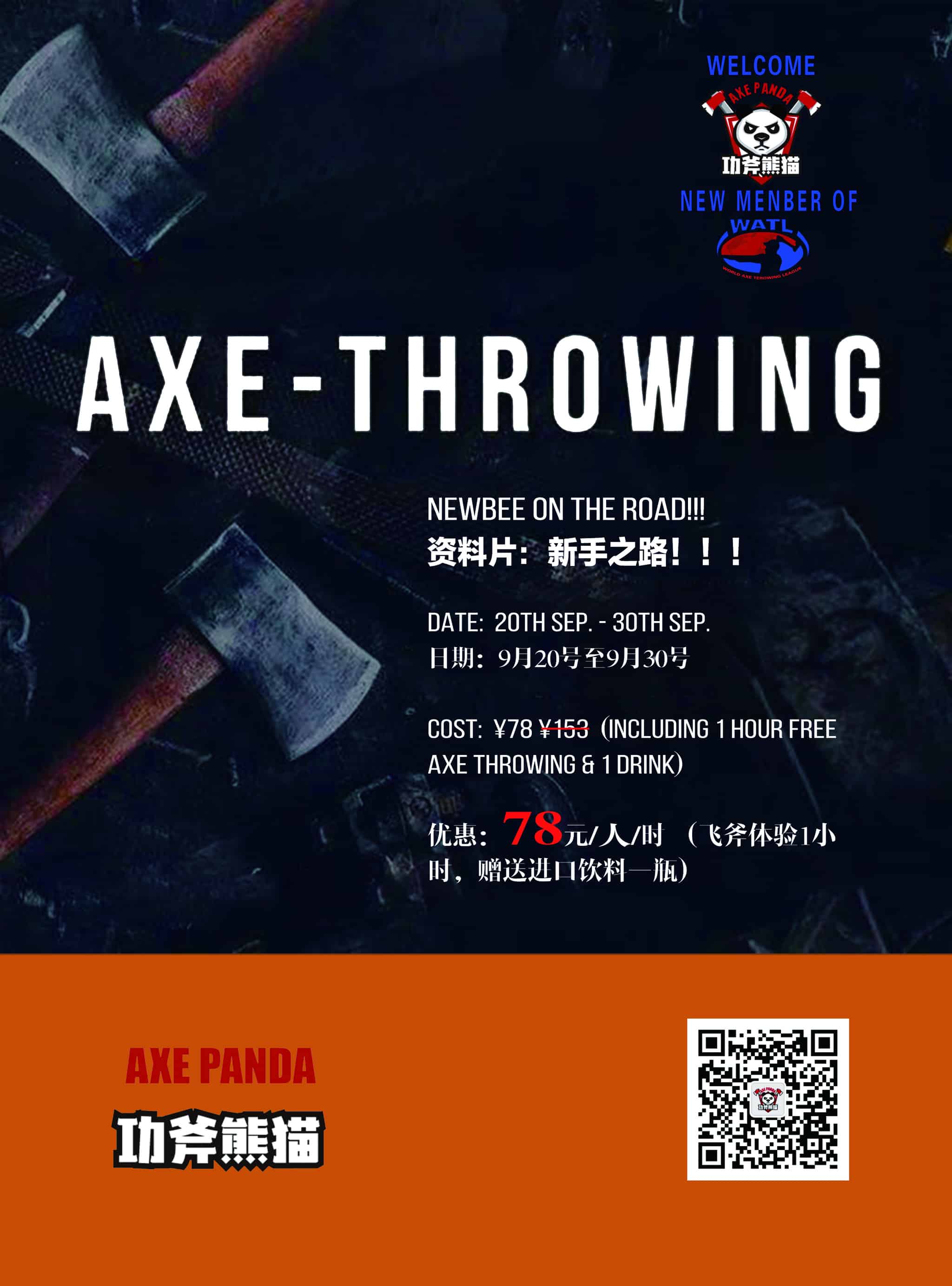 The most important question: "Is it Safe?"
Absolutely! Safety is always our utmost priority.
Axe Panda is a member of The World Axe Throwing League, where they regulate the sport of Axe Throwing and making sure all members meet safety standards.
Axe Panda will give participants specific instructions and regulations for throwers . Don't know how to throw an axe? Don't worry, staff will provide you with instructions on how to throw and retrieve an axe before playing.
Well-trained "Axe-perts" will always be around to make sure all throwers adhere to safety protocols, so that you can have a safe and enjoyable time.
If you're looking to release some pressure and have a great time, just head to Axe Panda for an axe-citing time!
Location
Axe Panda / 功斧熊猫
成都高新区天府二街鹭洲里购物中心负一楼(贰麻酒馆楼下)
#2231 underground floor, Luzhouli Shopping Center, Tianfu 2nd Street, Gaoxin District
 Time
Mon. – Fri.| 13:00-22:00
Weekends | 10:00-22:00
Telephone:
19182196395 / 028 – 83106862
PROMOTION
¥128 78 /hour
¥78 48 /30min
¥25 19.9/12 axes
¥15 9.9 /5 axes
From Sept.11 – Sept.30
Get 1 FREE drink (valued ¥25)
if you purchase 1 Hour Axe-throwing