Has education caught up with the pace of world development?
Has education geared up to serve the ever-changing world?
In an era where technology is developing rapidly, and words like AI are becoming more commonplace – it may quickly become an age where our skills are not able to accomodate future jobs. It is time we asked if there's something wrong with the education our children are receiving? 
Education is supposed to equip us for the realities of the 21st century. However, have our children really gained the competencies to get good jobs in the rapidly evolving economy?
The answer is up in the air. 
We might dream, or, be dreaming of an education more like this:   
It respects the unique self;
It celebrates similarities, differences and empathy;
It appreciates the beauty of all, and imparts knowledge beyond books;
What's more important, it builds an atmosphere where learning takes pains but brings happiness and sense of fulfillment while striving for goals.
And it encourages self-actualization through hardworking and persistence. 
Education is contagious from a soul to another. Since 2019, A team of aspiring graduates from Harvard University, Columbia University and World Educator Association have been dedicating themselves to a dream project which celebrates future international education. 
This is the Griffin Global School 
With a track record of 23 years in international education, GreatChina International Education has spent three years on consolidating top global educational resources in order to found the Griffin Global School, an innovative and forward looking global school.
Griffin Global School will premiere on June 29, 2019 and will take Chinese students in Fall 2019.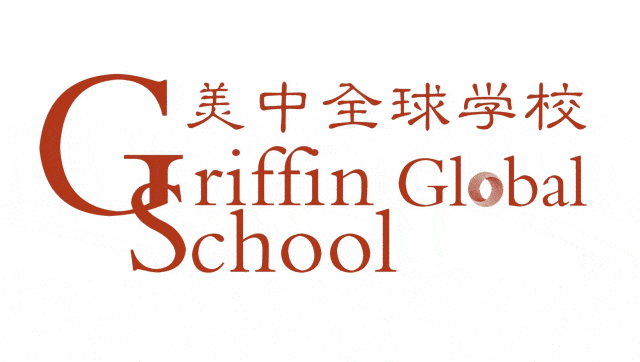 "A touch of overseas education without crossing the border"
Griffin Global School offers 100% American high school curriculum. 
Authorized by American elite high school Mile High Academy, GriffinGlobal School presents itself as the mainland campus for the Academy and confers diplomas recognized by Middle States Association Commission on Elementary and Secondary Schools. We are a team of foreign teachers with American high school teaching certification and Pogress Advisors (PAs) with overseas study background.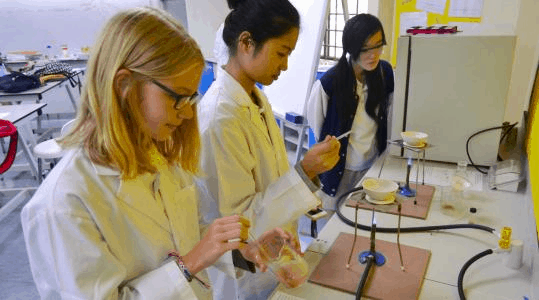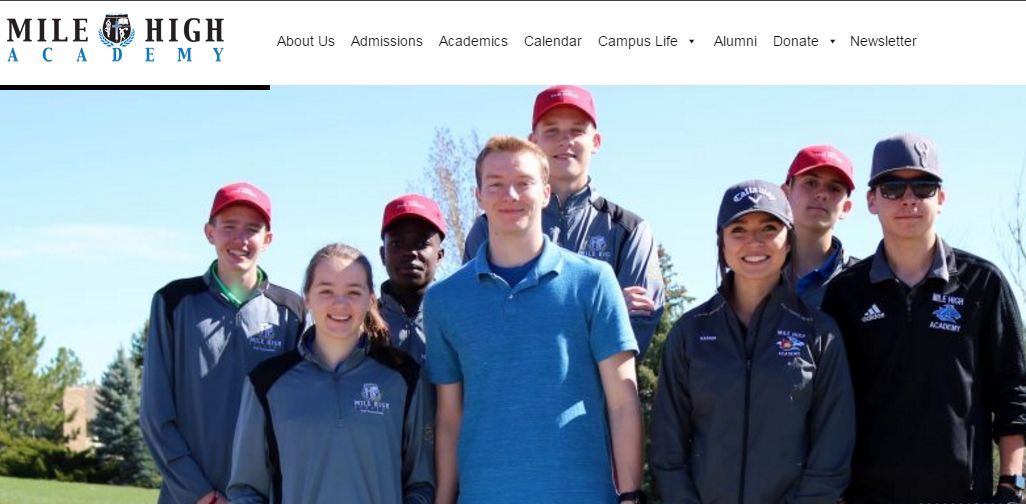 "Creative study model: 3 years in 4 countries"
Global rotation, cross culture, enriched background
Griffin Global School collaborates with dozens of overseas high schools to provide the rotation:
▶≥1 global campus per year and deep learning at ≥ 4 countries for 3~4 years;
▶9~ 18 weeks of credit study for full time students per year; enrichment program for non-full load students during winter or summer break;
▶Local classes, extracurricular activities, community service, urban exploration and culture immersion on offer;
▶Tours devised based on interests and career development, for example, study tour in San Francisco for innovation and UK for history;
▶Conduct PBL and produce research report or dissertation. 
The first batch of global campuses open for rotation are located at:
San Francisco, Denver, London, Florence,Geneva, Valencia (Spain), and Darmstadt(Germany).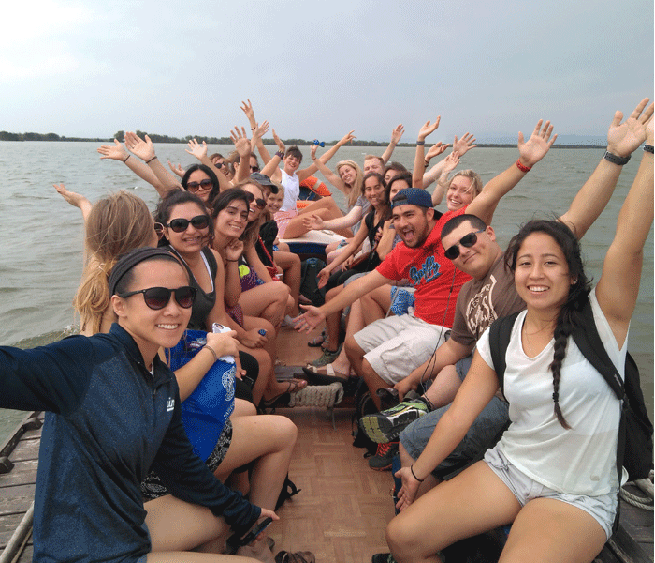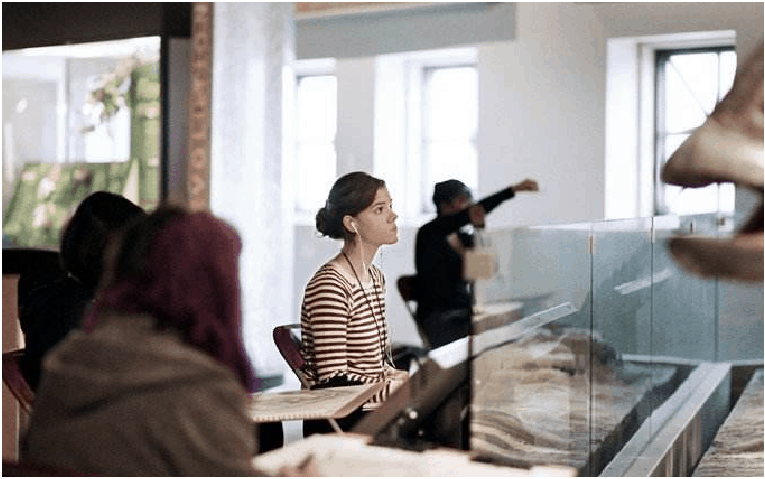 "Creative learning system"
Three teaching systems + academic gurantee 
Griffin Global School, advocating against "mass production of workforce", is truly student centered. We will implement three teaching systems:
▶Blended Learning (online and offline) :These are the two ways of learning that must be acquired by all aiming at the future;
▶PBL (project based) : Students will learn and find their directions through exploration;
▶Individual Learning(differentiated learning): We understand that no one learns at the same pace.
Besides, we have an academic guarantee system which provides tutoring sessions after class to ensure a reasonable GPA.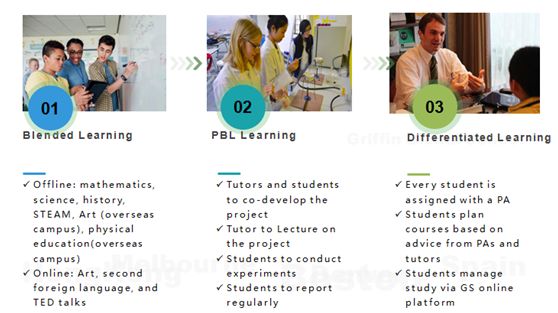 "Chinese and western fusion & fair admission"
You will find the education suits you most here.
Griffin Global School offers a full time program that caters to chinese and foreign students who desire for a pure American high school education and for the admission to top universities.
The international education we advocate does not equal to an aristocratic education. We also provide the non-full time program for students who aspire to experience international educationwhile studying at traditional schools.Through it, students who earn 8 credits via online learning, plus an adequate time of offline learning, are eligible for U.S. high school diplomas.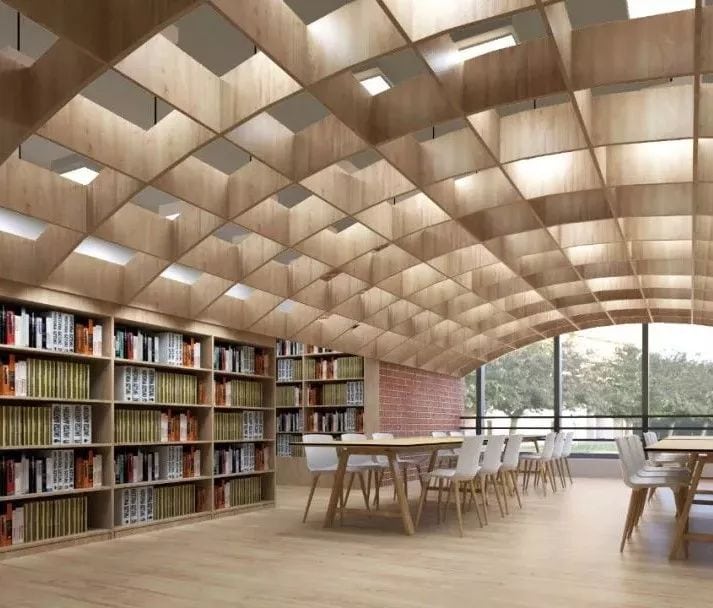 "Outstanding and  seasoned faculty "
A team of aspiring educators who impart both knowledge and method 
Griffin Global School is founded and administered by Michael Wang, CEO of GreatChina International Education, NASFA Recognized Educator and Chairman of PISOM. The school is home to such a team:
▶Teaching and research: Dozens of educators from Harvard University (in education), Princeton University and Columbia University;
▶Administration: An american management team with 13 years' experience in running international schools;
▶Faculty: Teachers with U.S. teacher qualification and PAs with overseas education background
▶Support from the group: counselors who helped students getting ito Harvard University, the principal from our affiliated language training school and the global career development facilitators.
We believe that our students, under the influence of global education, under the guidance of outstanding faculty and top college counselors, will be well received by top universities.
Upcoming Events 
GreatChina will hold 2 events useful for parents for more infomation on admissio to top universities: 
Guaranteed Admission to Top 30 or Top 50 Universities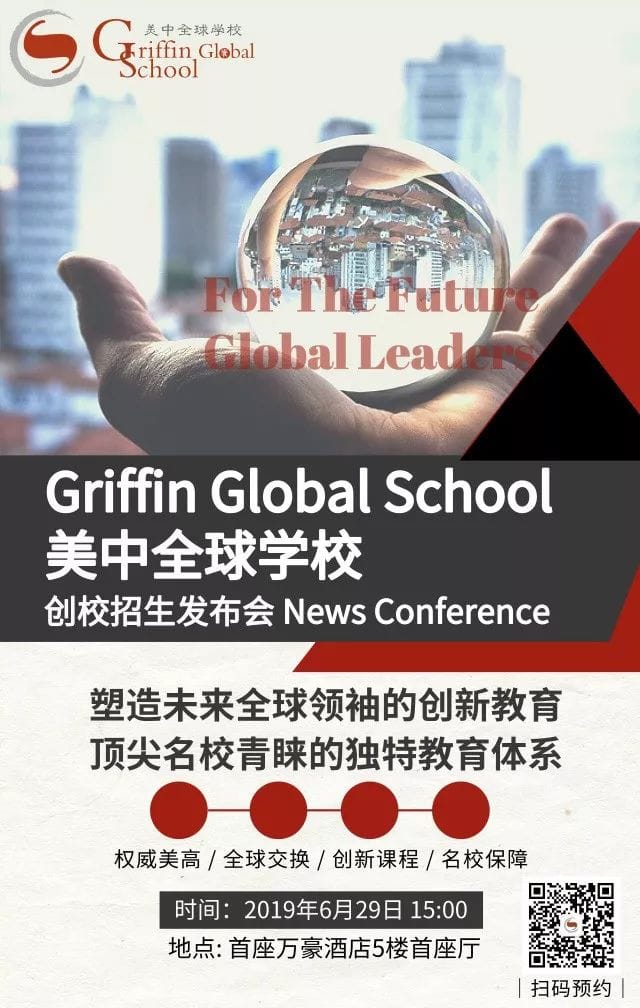 One Million RMB Scholarship  
3pm June 29, 2019 
 Chengdu Marriott Hotel,  5F
No.999 Tianfu Avenue North Hi-Tech Zone
Scan the QR code below to secure your place