Will Carrefour Close in China?
Carrefour, the French retailer announced on Sunday, it is selling an 80% stake in its China operations to Suning, ceding control in a market that it had first entered in 1995. They sold this for 4.8billion yuan.
When Carrefour first entered China, it was part of a wave of so called 'Hypermarkets' which were hailed as 'game changers'. Arriving during a period where China were experimenting with Market Capitalism, European Hypermarkets like Carrefour, Metro of Germany and Tesco of Britain attempted to conquer the lucrative Chinese market. Carrefour enjoyed plenty of success over the first two decades in China as it has offered a unique shopping experience to Chinese consumers unlike that of domestic rivals such as department stores, supermarkets and convenience stores.
Carrefour's offered a European shopping experience which was unlike anything Chinese consumers had seen before featuring rows and stacks of consumer items, foodstuffs, clothing, appliances and furniture occupying over tens of thousands of square feet. They were the subject of awe to many shoppers and a trip to Carrefour could often be seen as a trip out in itself.
What changed? Declining market share and sales for Carrefour combined with changing consumer demands.
The latest data from Market research firm Kantar Worldpanel showed that Carrefour's 210 hypermarkets in China suffered a 0.3 percentage point erosion in market share to 2.8 per cent at the end of the first quarter of the year. In 2018 Carrefour's Chinese business generated net sales of 28.5 billion yuan, down 5.9 per cent from last year. With Carrefour reporting a net loss of 578 million yuan for 2018 according to a statement from Sunning. Jason Yu, General manager of Kantar said, "foreign hypermarket brands are increasingly facing difficulties in making money from their Chinese businesses". The company joins a spate of foreign retailers that retreated from China in recent years, including Tesco, Marks and Spencer and Best Buy. China's E-commerce market is worth 2.24 trillion yuan, growing by 15.3% in the first quarter compared to last year, according to the National Bureau of Statistics. Whilst 23% of total consumer spending took place online during the first quarter. Reflecting 1.6% growth from last year. Whilst hypermarkets spending dropped by 3.4% from 2014 according to Kantar.
Reasons for their decline in China?
For foreign hypermarket brands like Carrefour the challenge of local e-tailers, the growing trend of e-commerce and fast delivery has meant that a large amount of structural and strategic readjustment would be necessary for them to compete. Additionally, the retailer's China business has been struggling in recent years due to challenges such as rising rent, food and labor costs in China paired with a large amount of consumer complaints such as poor delivery and customer service.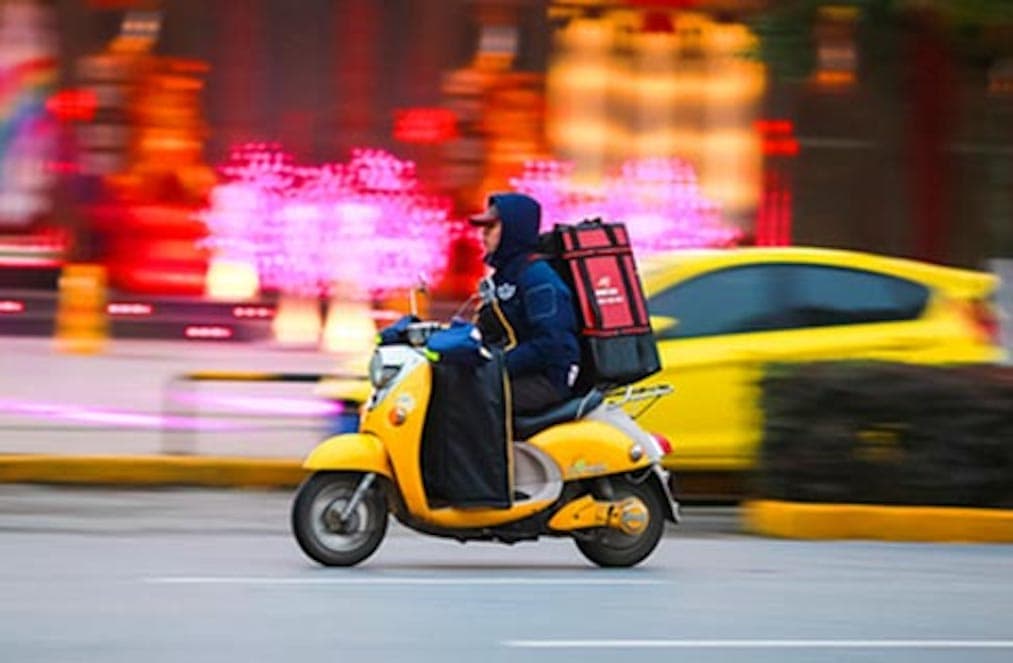 Carrefour had previously tried to shore up its China Business, including a partnership last year with Tencent holds ltd to benefit from the tech giant's digital expertise.
However, Eric Han, a senior manager with business advisory firm Shanghai Suolei, said "Since the digitalisation of China's commerce is an irreversible trend and foreign companies have no concrete IT infrastructure or complete logistics network on hand, they are underdogs now,". Logistics are tricky and finding a profitable business model for delivery has been complicated because of the large upfront costs to get close to customers.
The emergence of grocery delivery has become more commonplace as Chinese consumers are increasingly opting for convenience."Vegetables, meat and dairy delivered to your door, that's the tipping point we're at right now," said Michael Norris, research and strategy manager at AgencyChina. "The hypermarkets haven't quite adjusted to these changing dynamics, it isn't necessarily shoppers finding products but products finding shoppers." Online food delivery has grown quickly in China, accounting for 45% of the global market, according to Sanford C. Bernstein.
To compete in the fast-delivery market, products should be within 3 kilometres, or about 2 miles of the consumer to arrive within a half-hour of ordering. Hypermarkets' locations on the edges of cities make that difficult. "They've been around for so long, so to invest in e-commerce and e-commerce logistics and warehouses would be a totally new endeavor in what is already a very low-margin business," said Ker Zheng, a consultant with Azoya, which advises global retailers and brands that are setting up e-commerce businesses in China.
To compete, brands such as Walmart Inc, have either partnered with one of China's e-commerce giants or retreated whilst amazon sold its third-party online marketplace in China to a competitor after years of declining market share. Retail giants such as Tencent-backed JD.com Inc, Alibaba group Holding ltd and Walmart are experimenting with combining in-store shopping with e-commerce.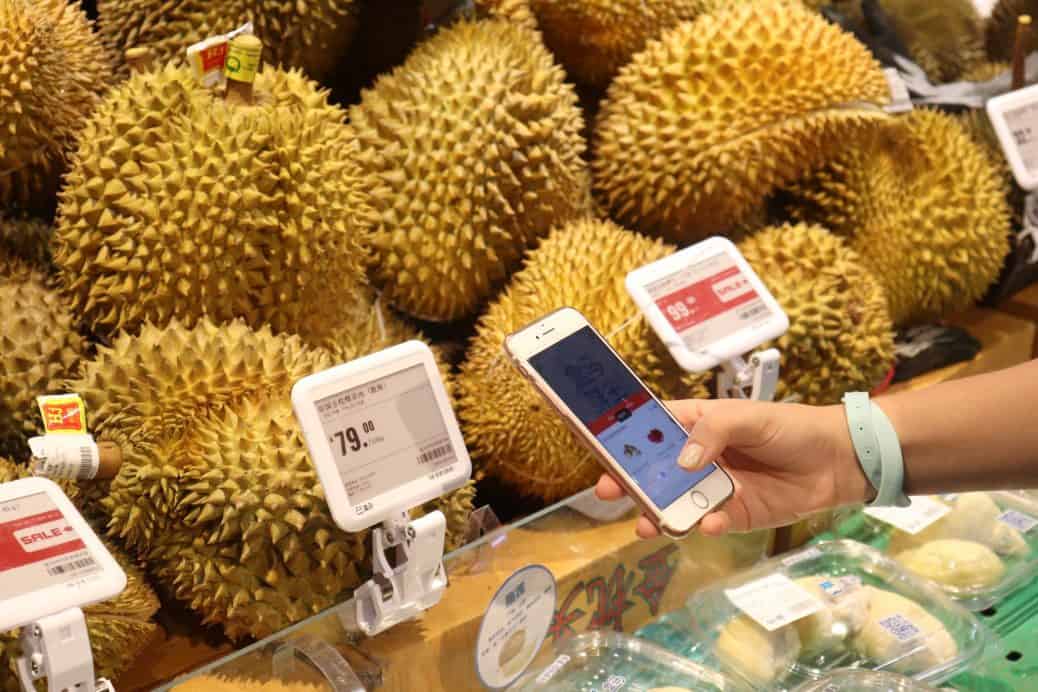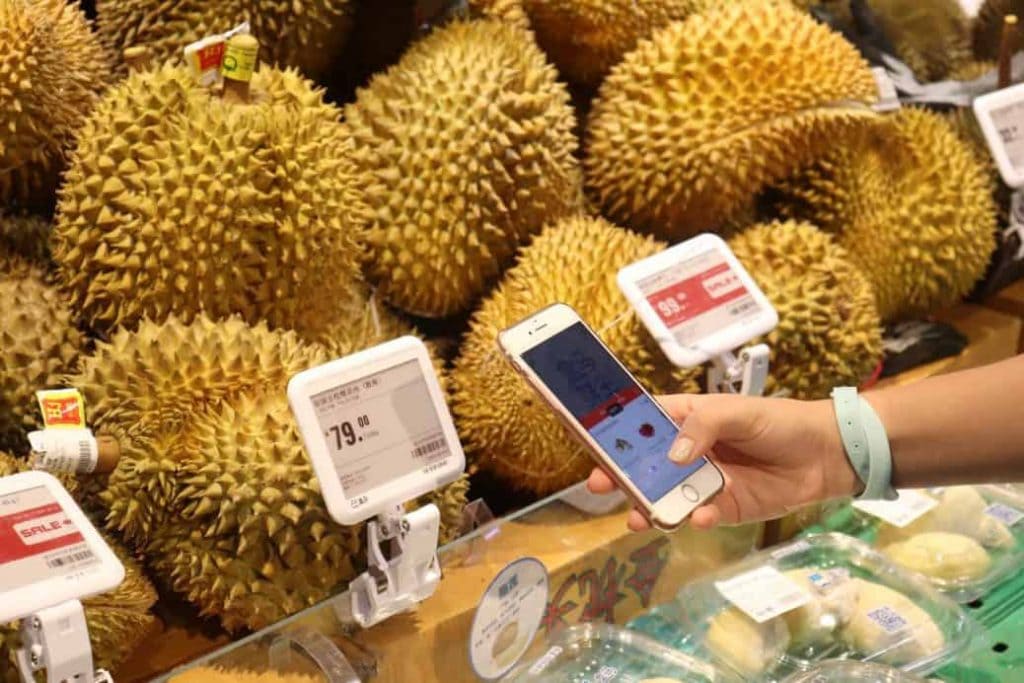 At Alibaba's Hema stores, shoppers browse in the same space where employees fill bags with online orders that are placed on conveyor belts. At JD.com-backed 7FRESH supermarkets, customers can inspect produce and peruse other items, then use a mobile app to place their orders for delivery. Walmart said that by year-end its more than 400 stores in China would offer one-hour delivery through its partnership with JD.com. Michael Zakkour, author of The New Retail: Born in China, Going Globalstates that Chinese e-commerce giants like Alibaba and JD have a lockdown on the domestic market, and Amazon is thriving internationally, thanks to "complete integration of online, offline, logistics, and technology that is the heart of new retail."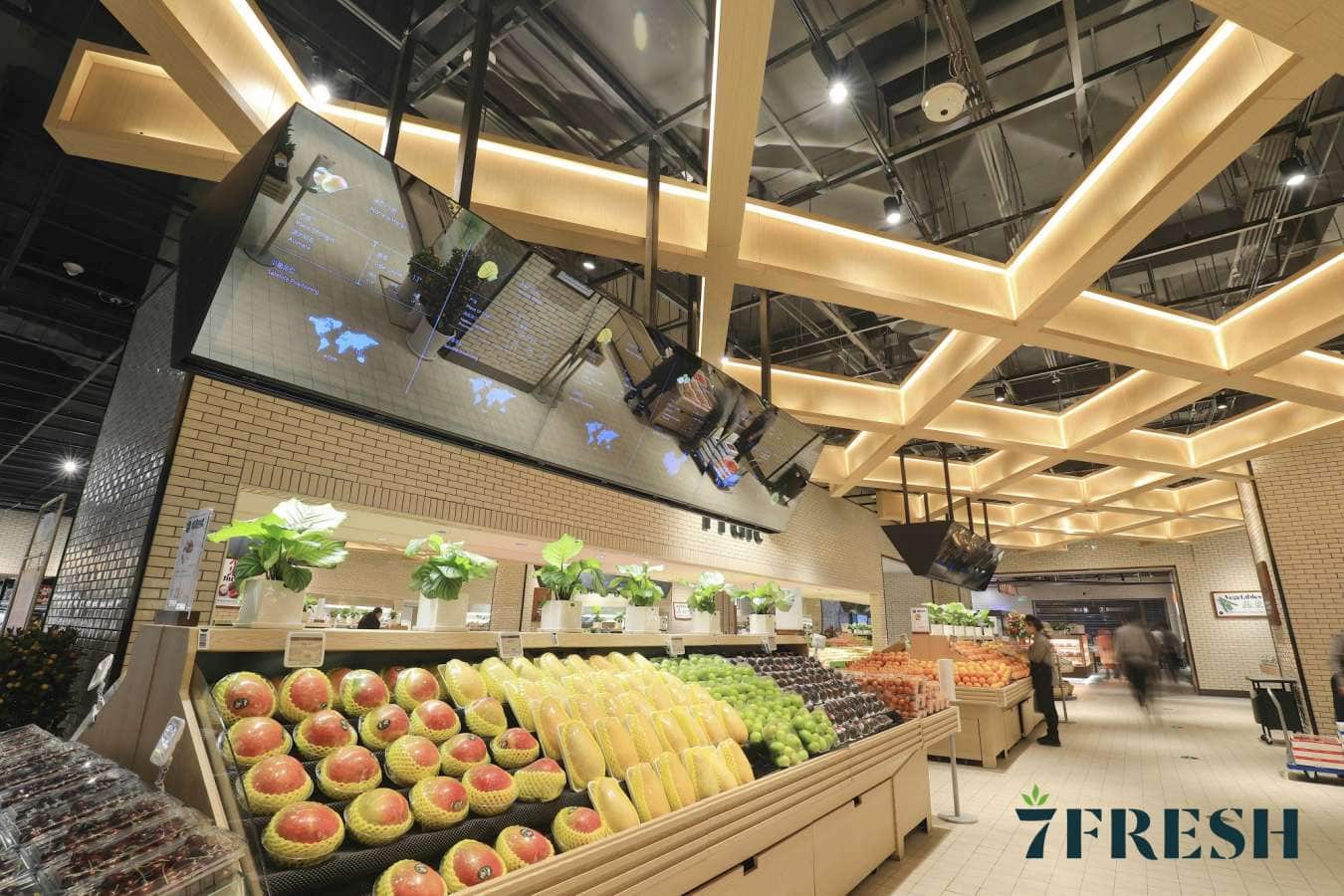 Sunning, who also purchased the Wanda groups department store chain last year, is 20% owned by Alibaba and is currently focused towards electronics and appliances. Sunning said the 80pc purchase of the French retailer would combine its delivery network and digital strategy with Carrefour's global supply chain and supermarket-management experience. For the Chinese retailer, the deal is seen as enabling it to diversify beyond consumer electronics and appliances.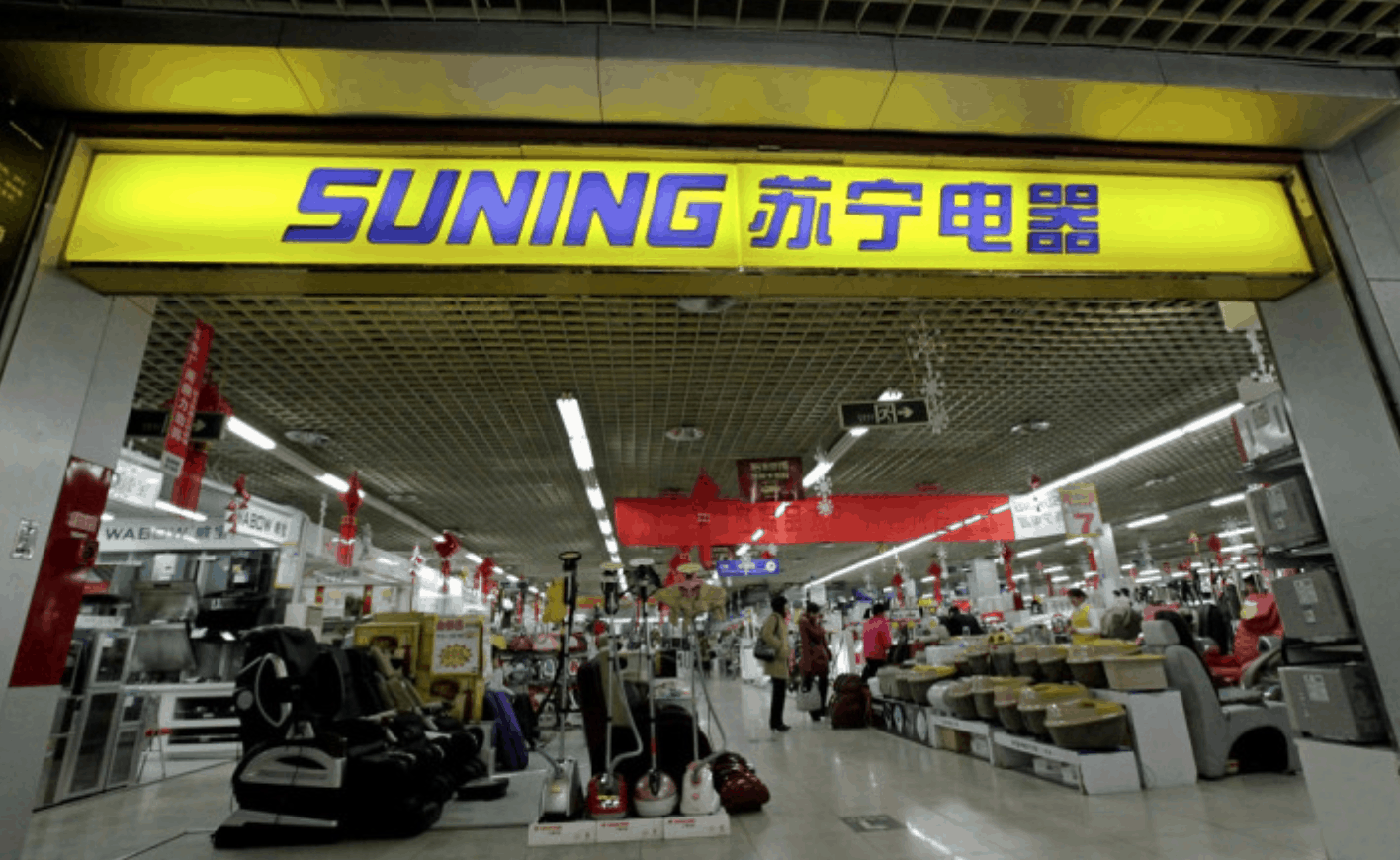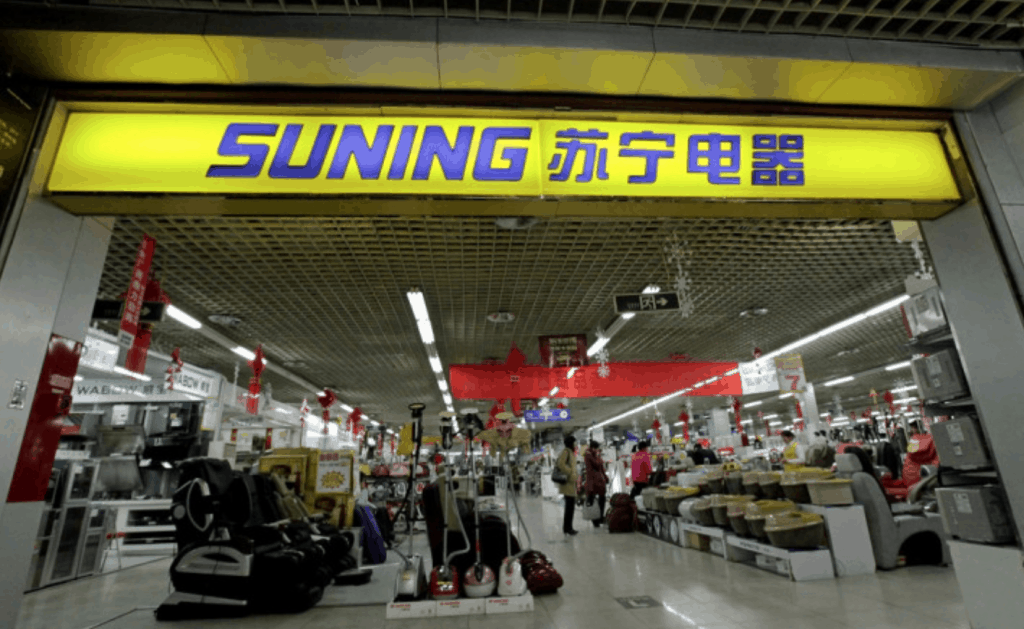 Furthermore, Pascal Martin, a Hong Kong-based partner at OC&C Strategy Consultants. Said "The big problem for Carrefour and other western grocery chains is that they have major challenges in their home countries and can't afford to grow in China, In China, if you want to grow in the groceries space, you have to continue to invest capital in less developed cities." Carrefour are unwilling to invest capital to the same extent as their rival's due to the competition that they are facing with e-commerce giant Amazon back in France. Amazon have stated that Britain, Germany and France will be its three largest markets in Europe with the American tech player recently partnering with French retailer Casino launching pick-up lockers for parcel deliveries in over 1000 Casino locations in France as well as giving the French retailer a bigger presence on Amazon whilst it partners with Morrisons in the UK.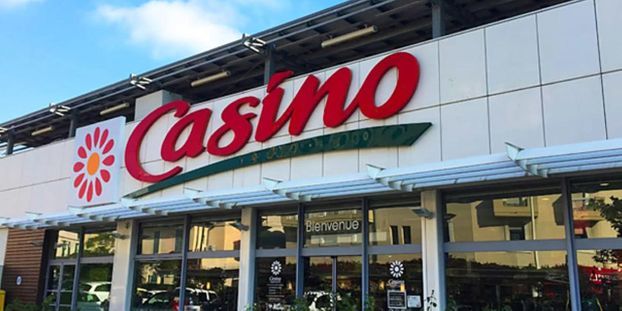 Carrefour have been criticised for it being slow to get going on e-commerce; In response, Carrefour announced in 2018 a five-year plan to cut costs and develop its e-commerce business. One step towards this has been the companies plan to partner with British retailer Tesco; which was announced last July, to form a global purchasing alliance to demand better terms from major suppliers. Carrefour will retain a 20% stake in the China business, however shows that China remains a strategic market for global retailers and that keep that stake will allow it to maintain a foothold in an innovative retail market.
Could this spell the end for Carrefour in China?
To find out more about the future of the Supermarkets click here
Click Here to like us on Facebook 
Scan below to register for our WeChat Mini-program