Many dental clinics in Chengdu provide service in English. We make a selection of decent dental clinics for you.
ADG dental 茁悦口腔
English service is available. You can make an appointment one day before so that ADG dental will arrange English service for you.
Gaoxin Clinic: 722, Yizhou Ave. Fucheng International Plaza Tower 1, 7th Floor成都市高新区益州大道复城国际T1-7楼
Libao Clinic: 62, North Kehua Road, Libao Building tower 1, 2nd floor 17-21.成都市武侯区科华北路62号1栋2层17-21号(力宝大厦)
Wenjiang Clinic: 2nd Floor Zhujiang Plaza.成都市温江区珠江广场写字楼2楼(伊藤洋华堂侧门)
Tel: 400-850-8804
Pearl Dental 圣贝牙科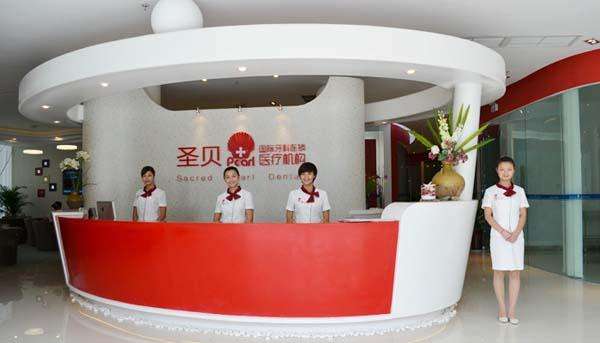 English Interpreters are at service in the clinic.
Wuhou Clinic: 2, Longteng Dong Road, Dufu Garden Business Building 1st floor成都市武侯区龙腾东路2号杜甫花园商务楼一层
Gaoxin Clinic: 60, West Guixi street, 1-3. 成都市高新区桂溪西街60号1栋1-5层3号
028-86060808
Rytime Dental 瑞泰口腔医院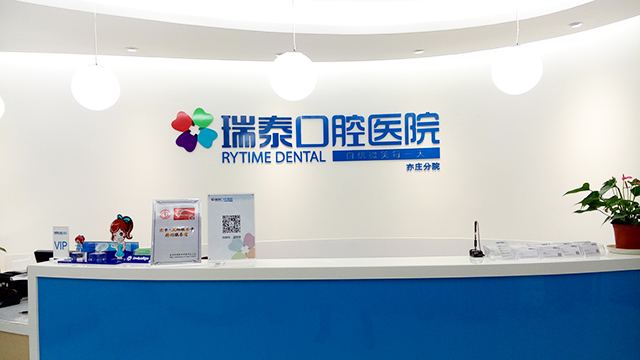 Most of their staff are English speaking.
Wuhou Clinic: 51-21, South Renmin Road 4th Section. 武侯总院:人民南路四段(省肿瘤医院旁)
Beisen Clinic: 43, South beisen Road. 青羊贝森分院:贝森南路(优品道加油站旁) 
Wanda Clinic: No.1, North 1st Ring Road Section 3, Wanda Plaza 2nd Floor. 金牛万达分院:金牛万达广场2号门2楼
Diamond Clinic: No. 10, Jianshe Road, Diamond Plaza 2nd Floor 成华钻石分院:建设路钻石广场2楼
Yintai Clinic: 1999, Yizhou Ave. Yintai Center, 2nd Floor.高新银泰分院:天府四街银泰城2楼 
Web: http://www.rekq.net/index.html
Tel: 4006980079
Jinqin Dental 金琴牙科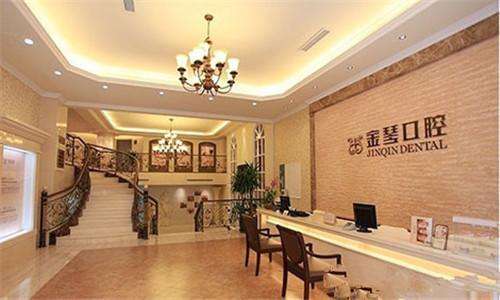 Jinqin Dental's international department for Foreigners is composed of international and domestic specialists team. Contact Dr. Peter Torres via WeChat for further information.
 Peter A.Torres
DR. PILARDO "PETER" A. TORRES JR., attended Manila Central University, College of Dentistry. In 1986 Dr. Peter earned his D.D.M degree and passed his licensure examination of dental practitioner. Prior to his dentistry degree, he is a graduate of A.B Psychology. He established his own dental clinic in the Philippines and has been practicing since 1987. He served as President of Philippine Dental Society – Palawan Chapter and was a retainer dentist of various international companies like Coca-Cola, Insurance companies, and Development Bank of the Philippines. He helped organize and actively participated in several disaster management programs in China and is currently involved in charity projects and community development programs as his contribution to the community.
 Tel: 028-85077791
WeChat: DrPTorres
Web: http://www.jinqindental.com/
 Wuhou clinic: No.96 Section 1 West, 2nd Ring road Across Shuangnan Ito Yokado 二环路西一段96号(双楠伊藤洋华堂对面)
Maison Dental Clinic 美成齿科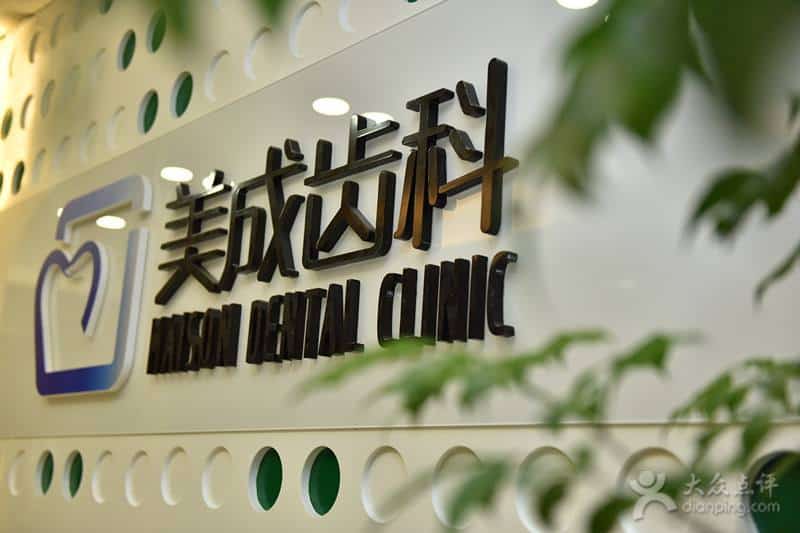 Dentist provides English services, however you must make this clear when you reserve.
Tel: 028-87506655
Address: No.88, Shengbang Street, Huijin Plaza C Block 3rd Floor 汇锦广场C座三楼
Ide Dental Clinic 井手齿科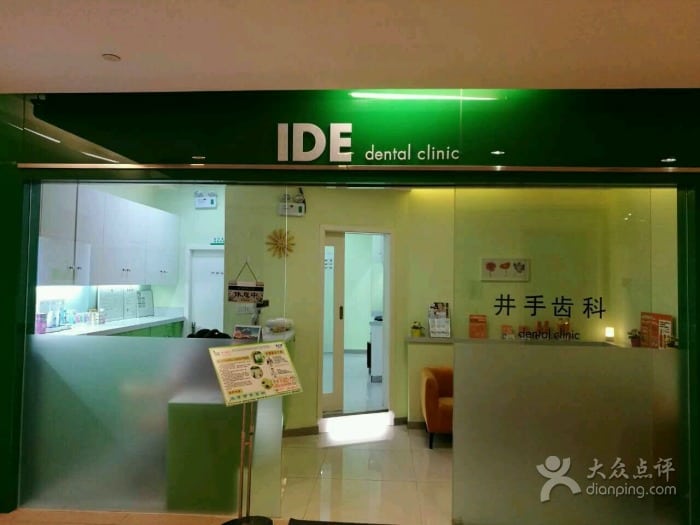 Reservation is needed. Most staff can speak English and Japanese.
Tel: 028-62433711
Address: Chunxi Road, Isetan Mall, 7th Floor.成都市锦江区春熙路伊势丹百货7楼
Harmony Dental 和睦牙科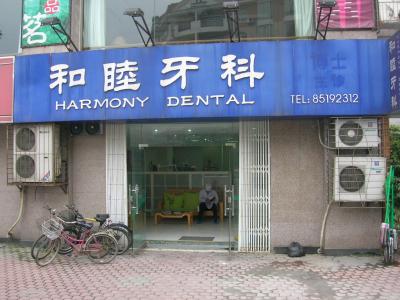 Address: 3 Ruiming St. West 2nd Fangcao St. Wuhou District 武侯区瑞名街3号
Tel: 028-85317899
Yafei Dental Flagship Clinic 亚非牙科旗舰诊所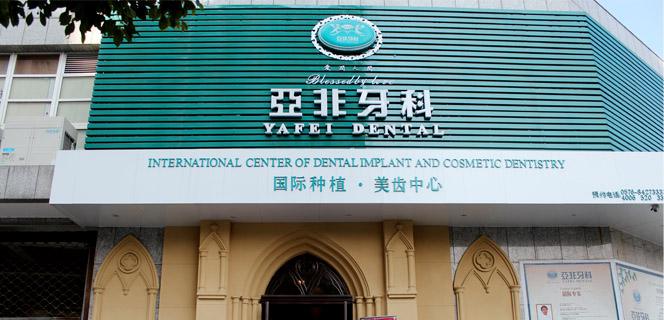 Web: http://www.chinayafei.com/
Address:
Flagship Clinic: 2-3/F, Annes of Roman Internatioanl Building, 18 Qinglong St. 四川省成都市青羊区青龙街18号罗马国际大厦裙楼2楼(市三医院旁)
Dashijie Clinic: 1 Xinguang Road Guannan, Utopia Building 5, 301新光路1号;观南上域;5号楼301号(裙楼3楼)
Niuwangmiao Clinic: 147-151, Hongshun Street宏顺街147,151号
Shuangnan Clinic:9 Shuangnan Road, Zhixin Plaza 4th Floor双楠路9号置信广场4楼
Qingjiang Clinic: 51, Qingjiangxi Road, Zhongda Junyuejie 302-303青羊区清江西路51号中大君悦西街302、303室(近紫荆电影院)
Tel: 4006520320
Tang's Dental 唐牙科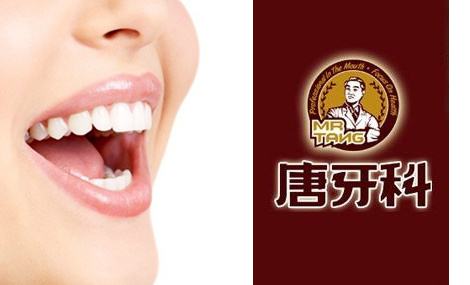 Tel: 4006969839,
Website: www.tyk.cn
Hongwasi Clinic: 9 South Sction 1st, 1st Ring Rd. 一门诊: 一环路南一段9号红瓦寺门诊;
Yulin Clinic: 12 Nijiaqiao Rd. 二门诊: 倪家桥路12号玉林门诊;
Zijing Clinic: 79 West Zijing Rd. 三门诊: 紫荆西路79号紫荆门诊;
Haijiaoshi Clinic: 15 Haijiaoshi St. 四门诊: 海椒市街15号海椒市门诊;
Shuangnan Clinic: 31 Qingrong Rd., WaiShuangnan 五门诊: 外双楠情融路31号双楠门诊;
Qingyang Temple Clinic: 81 upper Qingyang St. 六门诊: 青羊上街81号青羊宫门诊;
Jinsha Clinic: 77-1 Jinyang Rd. 七门诊: 金阳路77号附1号金沙门诊;
WaiShuang Nan Clinic: 51 Xixia Rd. 八门诊: 外双楠柄霞路37号外双楠门诊;
WaiShuang Nan Clinic: 3/F 137 South Jinji Rd. 九门诊: 晋吉南路137号3楼晋阳门诊;
Guanghua Clinic: 1-2, 17 Jiayuan Rd. 十门诊: 家园路17号附1-2号光华门诊;
Xinhong Clinic: 83 Xiaolongqiao Rd. 十一门诊: 小龙桥路83号新鸿门诊
Aurora Dental 极光口腔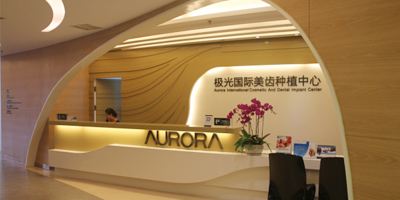 General head dentist Dr. Douglas Ness has been a practising dentist for 24 years. A native of southern California, he graduated one of the top in his class at Loma Linda University.
Web: en.jgyk120.com
Tel: 18608028345
Address: 7 Xinguanghua Street South Renmin Road 1st Section, 6th Floor Chengdu Aerospace Science and Technology Building 人民南路一段 新光华街7号 航天科技大厦6F(仁恒置地旁)
Global Doctor 环球医生
Clinic Hours: 9:00 – 18:00, Monday – Friday
Tel: 028-8528 3638 (9:00-18:00), 028-8528 3660 (24 hrs)
24 hrs emergency number: 13982256966
Fax: 028-85283667
Website: www.globaldoctor.com.au
Add: No.62, Kehua Bei Road, Lippo Tower, 2nd Floor, Section S, No. 9 – 11, Chengdu, Sichuan
地址:四川省成都市科华北路62号力宝大厦S区2楼9 -11号
English service available