As the days draw shorter, and the prospect of visiting home seems ever out of reach, we find ourselves getting lost in thoughts of big, familiar food, that HUG you… and will definitely leave you a little more cuddly. We're back on the quest for burgers this month; meaty, juicy, with a bun that holds together…
Burger Brothers Tongzilin
Crunchy, crispy rumours started wafting up from Tianfu Third Street last year, after Burger Brothers opened their first location – and photos of homemade buns, big juicy patties, mountains of fries, and heart stopping shakes, started to trickle into the WeChat-sphere.
People weeped with joy, as Chengdu once again, had a proper, dedicated, artisan burger restaurant. We had been meaning to check it out, but when they announced they were opening a new place, round the corner from Chengdu-Expat HQ – in the old Mado spot (a very cool, low key Absinthe Bar, that never had anyone in it) on South Zongshu St., we dashed over to check it out.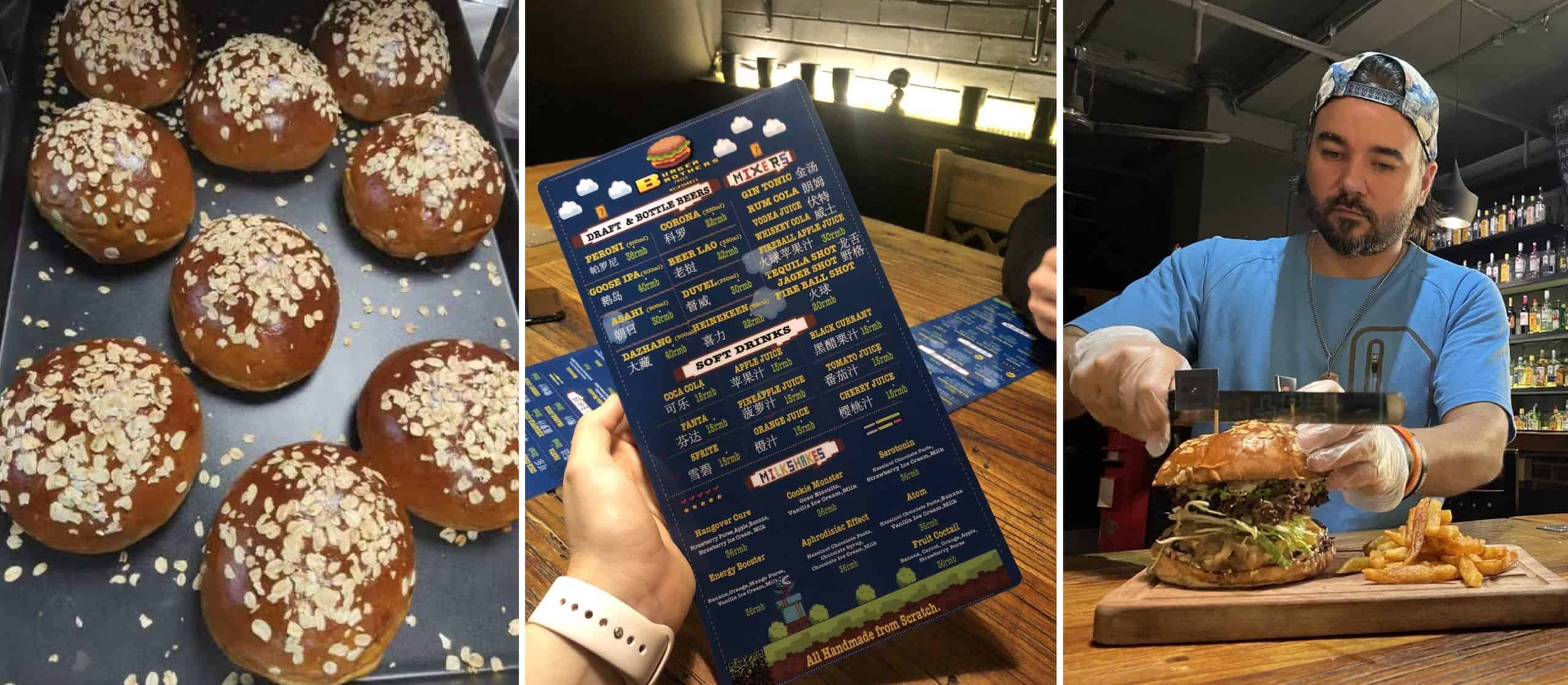 Burger Brothers is run by Turkish-English duo Kaan and Halil. Halil used to be a pastry chef in 5-start hotels, and bakes the bread himself. And the buns are spectacular.
Their new digs are a 10 -minute walk from Exit C of Tongzilin Metro station, and are hidden behind dark, slatted, wooden cladding. Blink and you'll miss it. The interior hasn't changed much since it housed Mado, with a pool table, and dark walls with trippy Absinthe posters. They also hold weekly pool, and FIFA tournaments, cementing the smokey, friendly,  lads-in-a-frat-house-vibes. At time of publishing they said they were in the process of removing the cladding, and sprucing up the interior.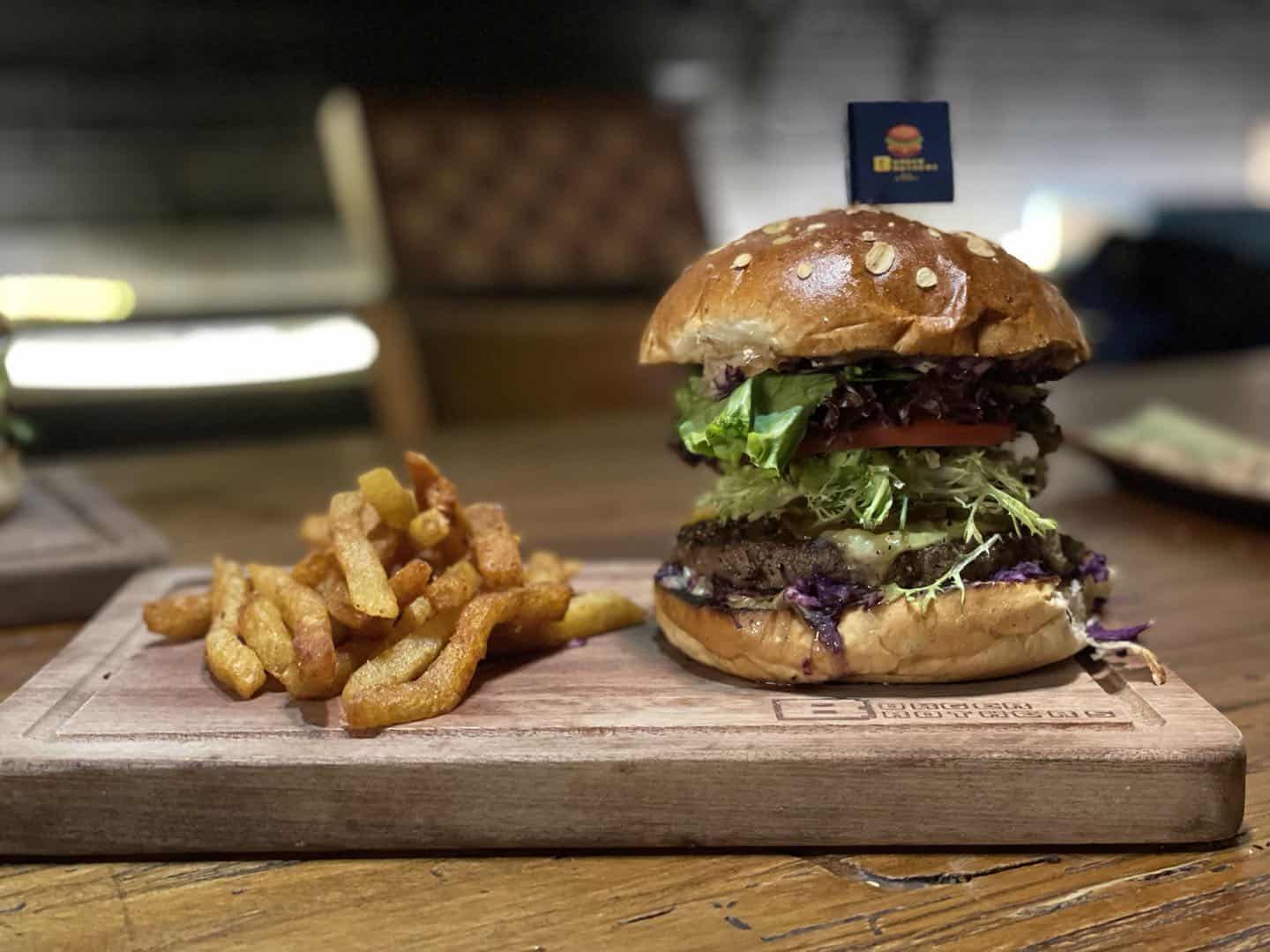 The food, is however, something to get excited about. Since our favourite bearded friend stopped dishing up burgers on Tongzilin South road a few years ago, there's been a big burger shaped hole in the city.
They have an a-la-carte menu of 10 or so burgers, including two very decent vegetarian and vegan ones, which are probably the best in the city. These come with a very generous portion of fries (very crispy, but just a tad oily if we're being picky). They also have weekly specials, and we were lucky enough to try the Special Kobe Beef Burger when we visited, which was a huge Wagu patty, stuffed with cheddar & mozzarella cheese, and served up in a hand-made bun, with a mountain of fries.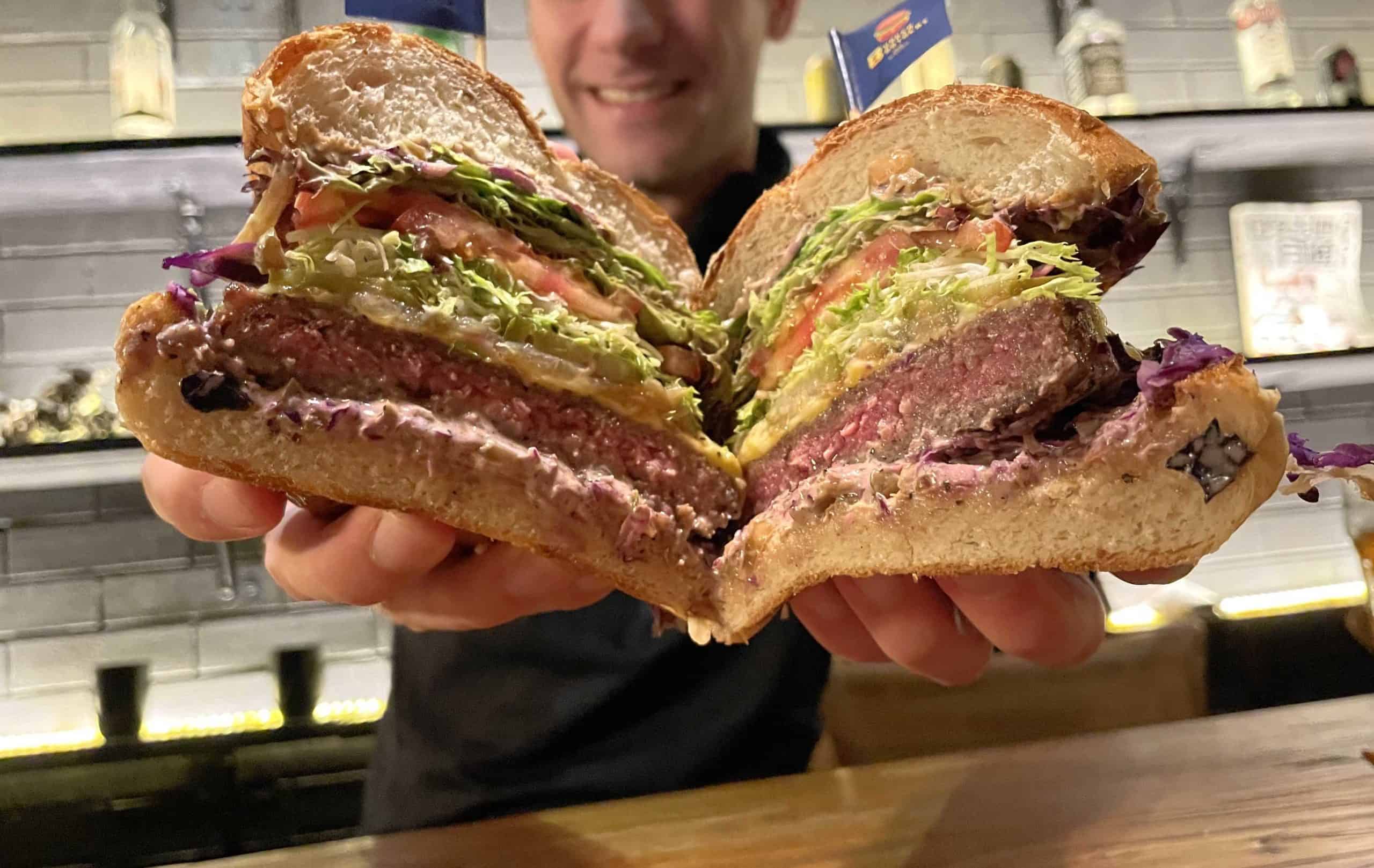 We also tried the veggie burger Save the World 68rmb which really is one of the best around, and the Sichuan hot pot burger Hot-Pot Chili Peppers 53rmb which was our food editor's favourite. It served up a spicy, rich, umami hit, which wasn't over powering.
They also are making a name for themselves with their heart stopping shakes. We tried the Aphrodisiac Effect 36rmb (it does the opposite); a banana, and hazelnut, chocolate shake topped with cream, that would cure the evilest of hangovers. They offer the shakes as a meal deal; a shake + burger + fries, in both medium and large 74.9rmb or 79.8rmb respectively.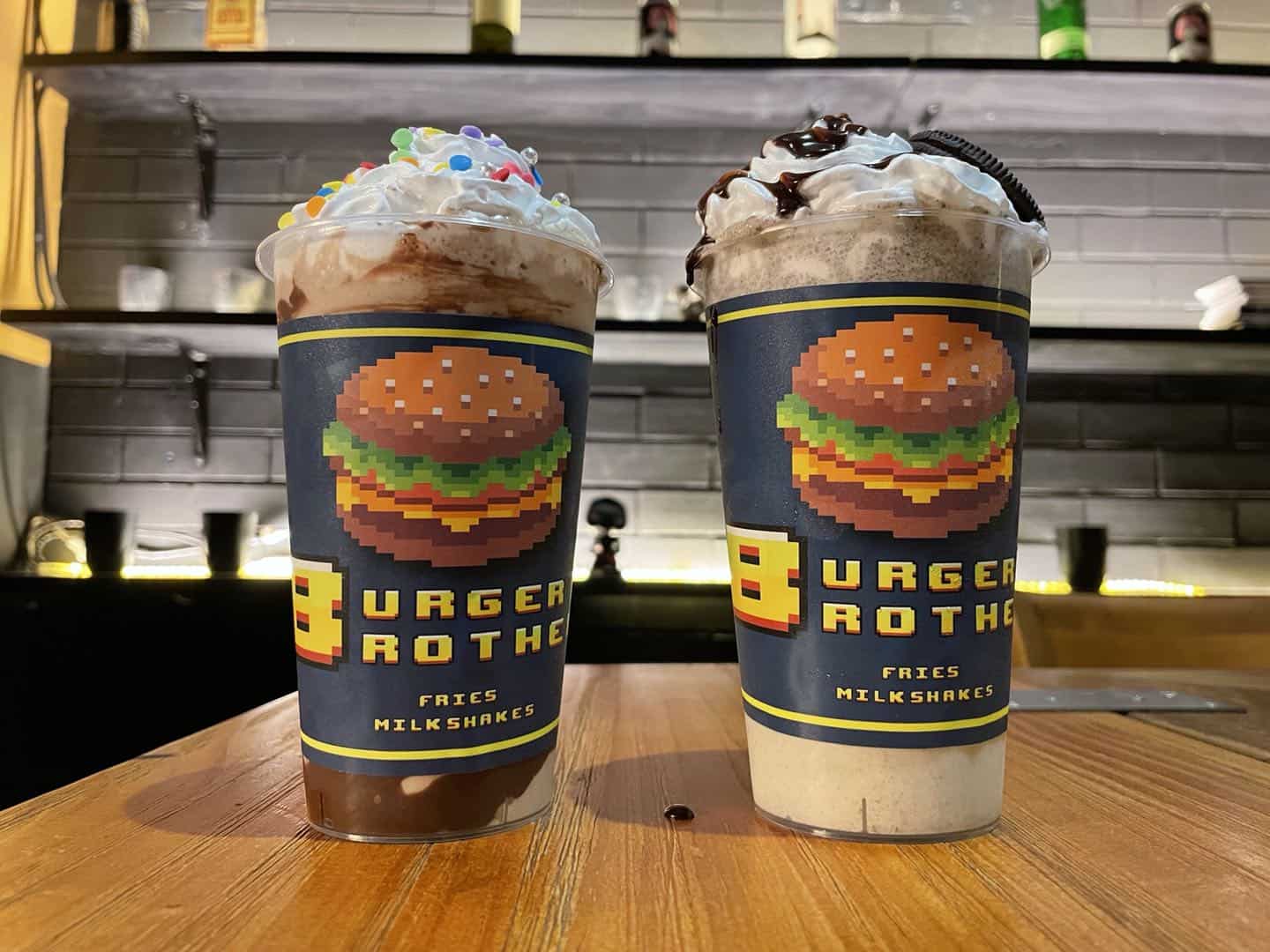 Alongside the heart stopping shakes, they serve up draft beers (Asahi, Peroni, Goose IPA,  wheat), bottled beers, and mixed drinks. The Tongzilin spot would be worth checking out, if you fancy a week night drink, and a game of pool. They offer buy-1-get-1-free on draft beers between 4pm – 8pm. What their new store does mean, is if you're living in downtown Chengdu, rather than the deep south, Burger Brothers will deliver to your door. It's what your Sunday cheat meal has been waiting for.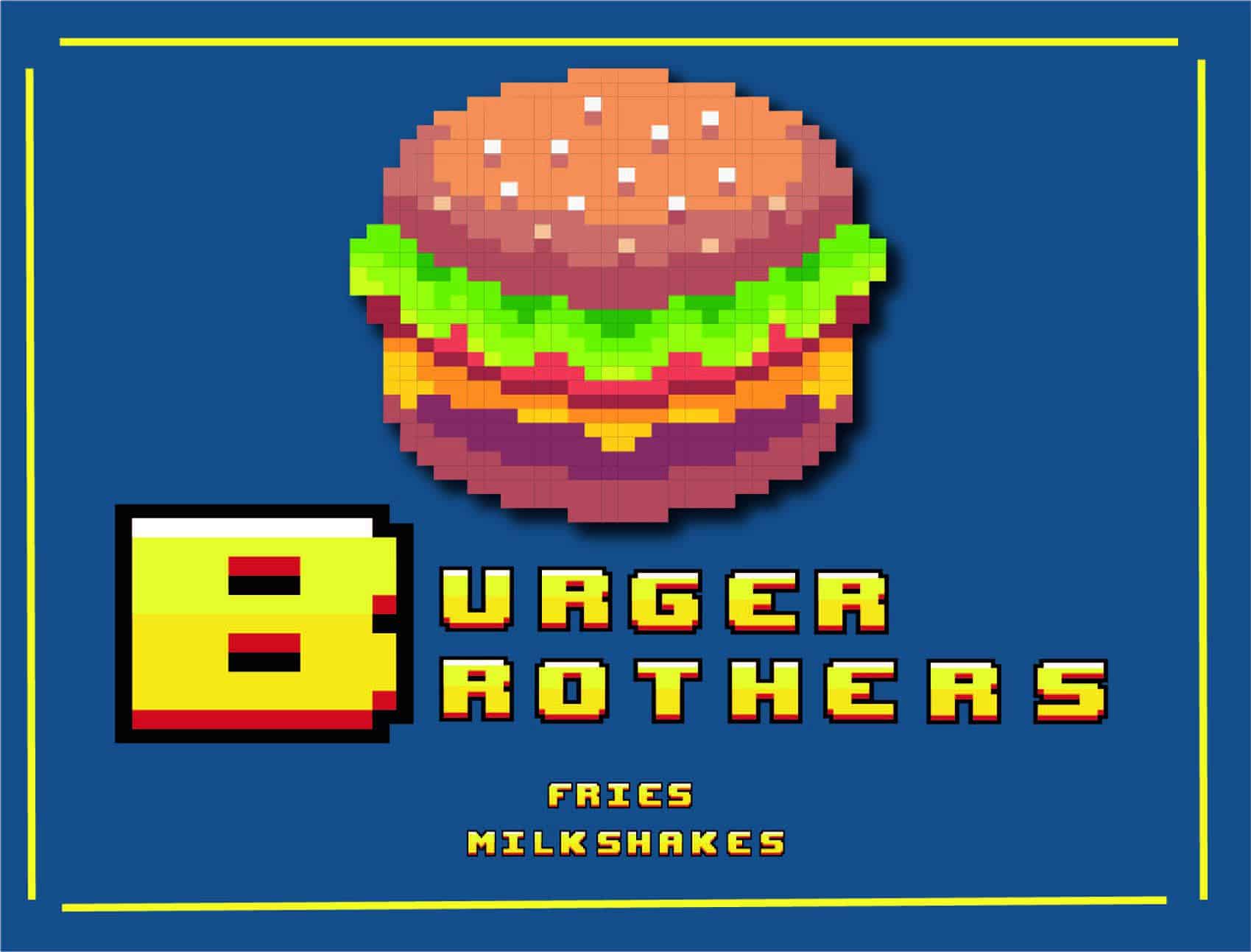 Address: 
#8 No.8 South Zongshu St., Wuhou district
武侯区棕树南街8-附8号
Opening hours:
Tue.-Fri.: 12:30-21:00
Sat.-Sun.: 13:00-22:00
Scan To Order 
---
As the pollution levels soared last month, and we stayed inside to protect our yellow codes, and work on our relationship with our TV box, we found ourselves flicking through Meituan for new options…
New Yobo 牛约堡 comes up as the top search for burgers, when you're almost anywhere in the city. They have 10 locations in Chengdu, and hundreds nationwide – so we started to grow curious. Is this the Chinese Maccy Ds we've been searching for?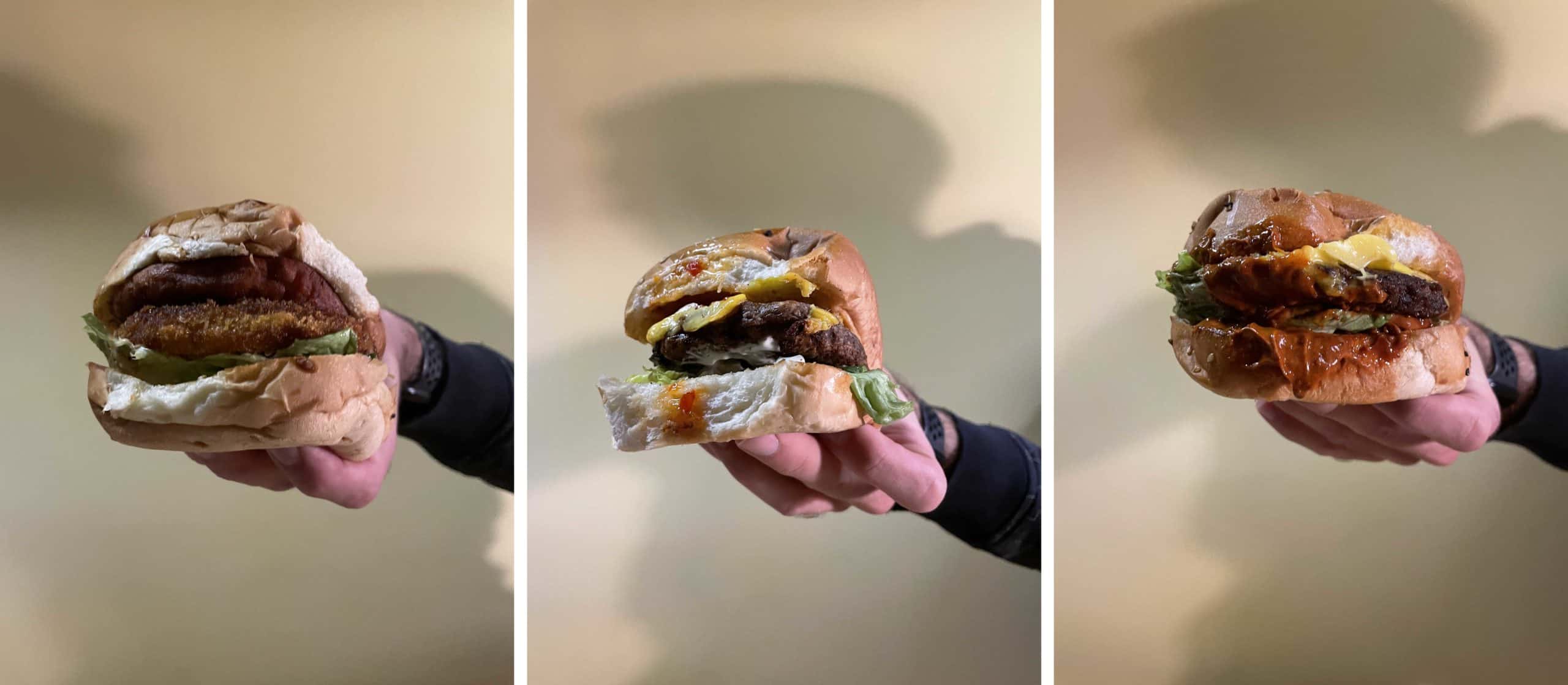 Yellow Arches it is not… Things got off to a bad start right away, when we accidentally ordered a fishy chicken feast burger, from their confusing mishmash of sets, where you can have almost every combination of animals on earth. But how bad could it be, with a bit of ketchup, between buns, with fries?
Things got dramatically worse when an hour and half into waiting for the food, a kind gentleman in the shop called to asked if he should still bother cooking it, whilst rushed, panicked voices were heard shouting in the background. Two and a half hours later, (they had gone on to deliver our food to the wrong people), our New Yobo arrived, and we unpacked our Noah's Ark.
Chicken and beef. Check. Prawn and beef. Check. Cod and chicken. Check. Note to self: do not let Dieter order again. We also had a hotpot burger, which dripped with a brick red, waxy sauce that tasted a lot like a scented candle.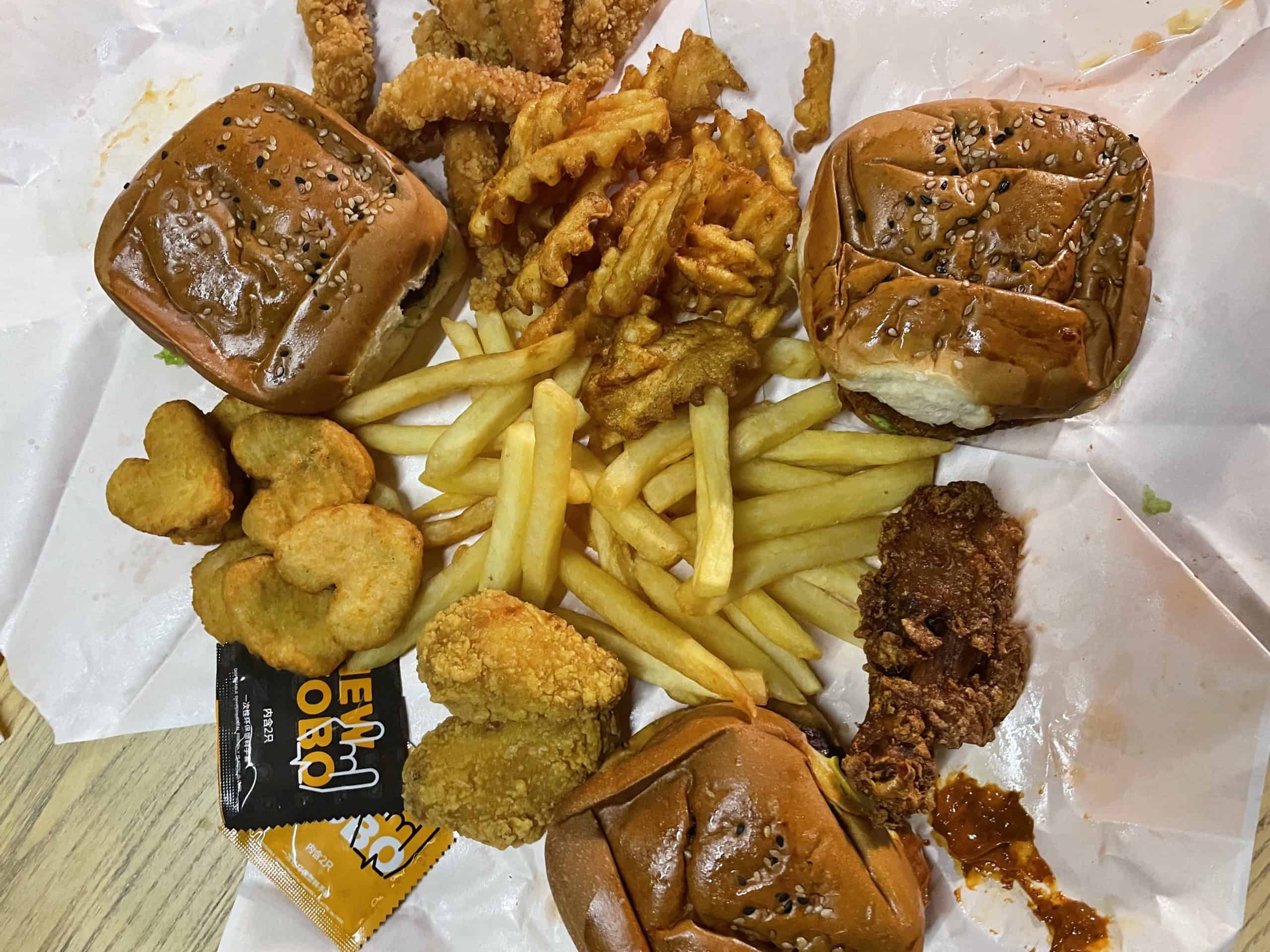 The patties all were highly processed, and indistinguishably grey. And the sides not much better. Flabby, greasy wings, chicken nuggets 4 ways, and highly processed chips. And don't get us wrong, we know most fast food chains food is processed. It's normally why it tastes so good. But this didn't hit the mark. And we were two-hour-wait-hungry.
The redeeming feature of the meal were two cute little cans of Heineken attached to the outside of the bag, but we'd need at least 10 more, to wash away the taste and memory of this horrific meal.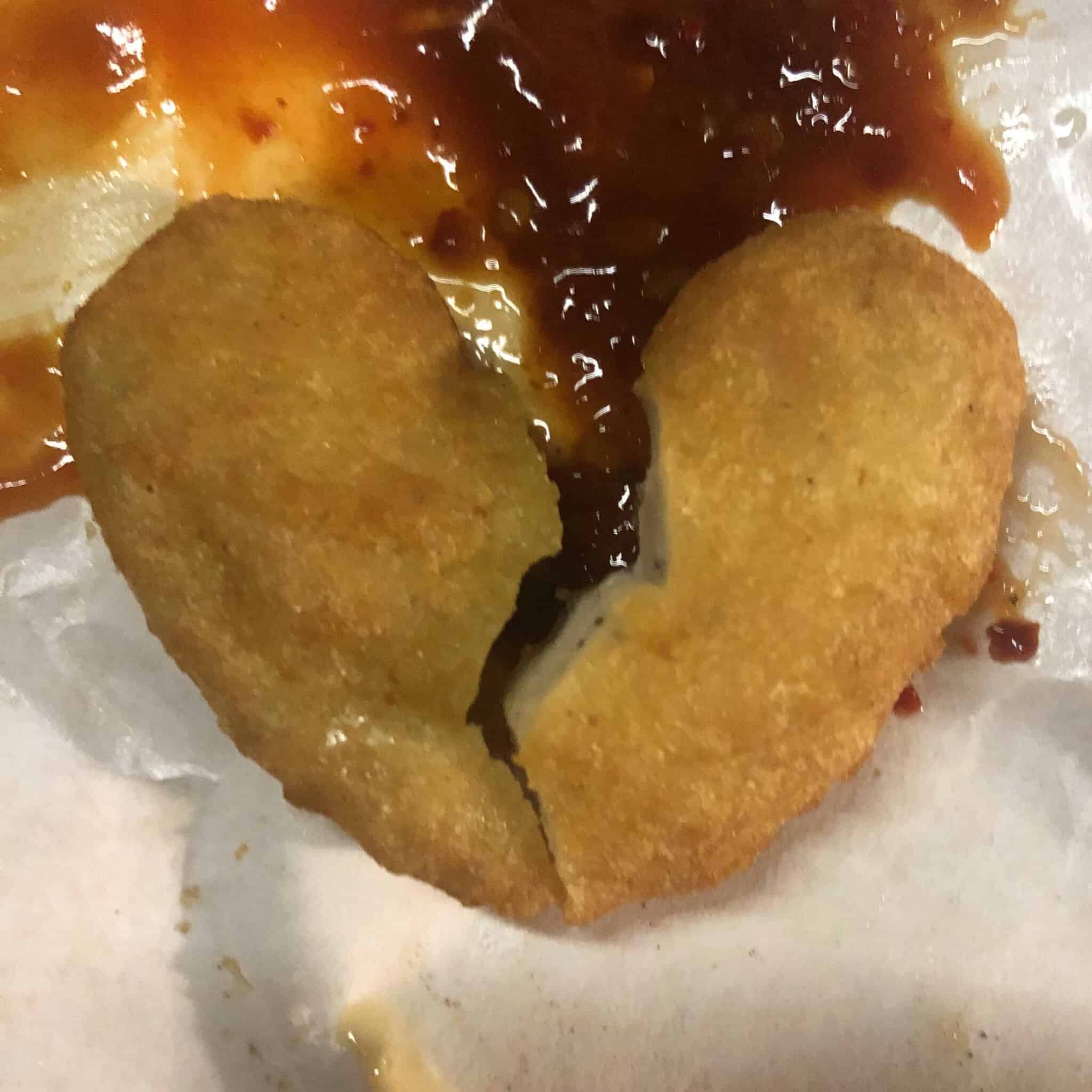 We had high hopes for this mega-chain, for a hit of processed, carby, guilty deliciousness. I guess we'll have to wait for taco-Tuesday and head over to Taco Bell, where they would almost never force a cuttlefish and cow to be friends.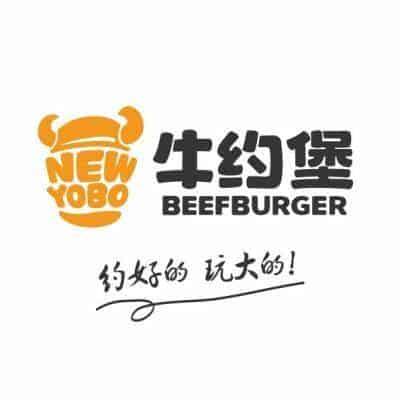 Delivery From:
桐梓林点 Tongzilin
成都来福士店 Raffles City
春熙店 Chunxi Road
锦江店 Jinjiang
天府广场 Tianfu Square
科华店 Ke Hua Road
…and more.
Opening hours:
Daily: 09:00 – 05:00
Munchies Approved
---
Where do you think does the city's best burger?