Chengdu News Summer 2020
2020 Chengdu Motor Show
The 23rd CDMS will be held on July 24 – August 2,  at The Western China International Expo City.  The past 22 years of the show, has seen it grow into one of the top four events of its kind in China. The show has also gained large investment injections and support from the leading car manufacturers and the media. With the presence of over 130 auto brands from Germany, the US, France, Japan, South Korea, China, as well as other countries and regions – it will exhibit 1,600 vehicles. The exhibition venue will cover 200,000 square meters.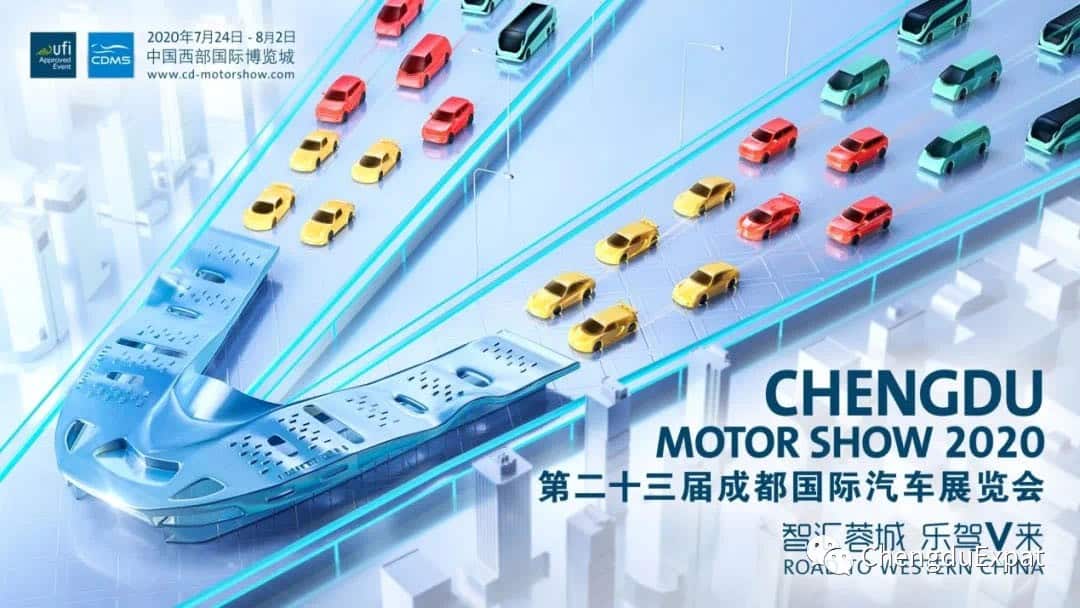 Ticket:
July 25 – 26: 80RMB
July 27 – August 2: 60RMB
Time:
09:00 – 18:00
Tel:
028-85380325、028-85380316
Location:
Western China International Expo City
天府新区福州路东段88号
No.88, East Fuzhou Road, Tianfu New Area
Check more info by visiting their English Website: http://www.cd-motorshow.com/En/
---
Chengdu – Dali and Chengdu – Shenzhen via High-Speed Train
At the end of June 2020, Chengdu added a new direct train route: Dali! It is now possible to take a train directly to the old town via high-speed rail. The entire journey covers 1314 kilometers and takes just over 8 hours. Second-class tickets cost 645RMB each way. Given that a 2 hour flight costs around the same price, it will be interesting to weigh out the pros & cons between the 2 options.
A direct high-speed railway from Chengdu East to Shenzhen North was opened on July 5. The daily train takes less than 8.5 hours, saving more than 4 hours compared with the slowest train in the past (transit in Guangzhou).
The G4511 train departs from Chengdu East at 09:50 and arrives in Shenzhen North at 18:11. Besides Shenzhen, the train will also stop at seven stations along the route including Leshan, Yibin, Guiyang, Guilin, Zhaoqing, Guangzhou South and Humen. . Second-class tickets cost 672.5RMB each way.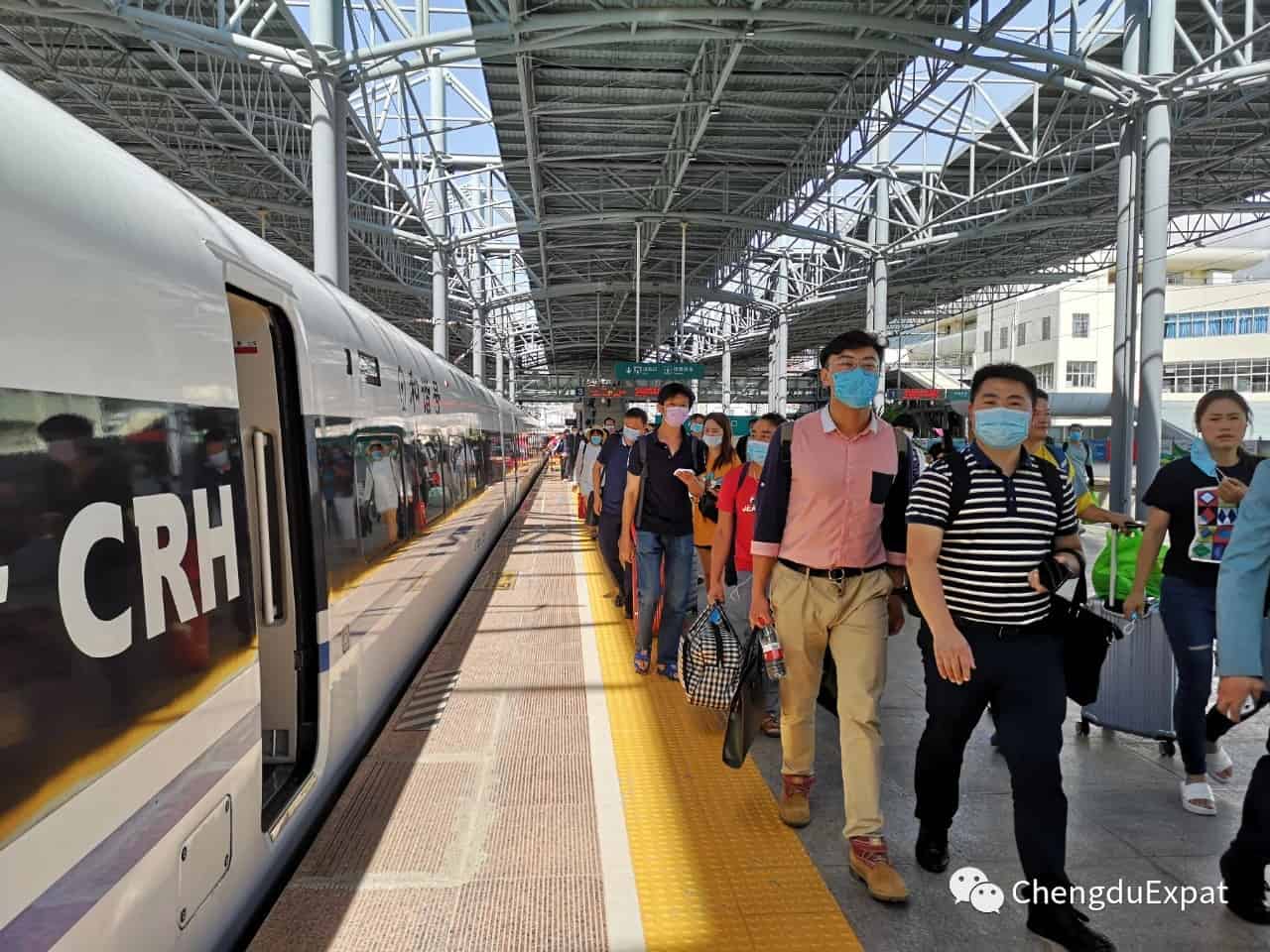 ---
Fireworks Factory Explosion Injures 6 in Southwest China
On July 8th, a fireworks factory in Sichuan's Guanghan city exploded at around 21:10, injuring six people, as reported by People's Daily. Those injured, including two critically wounded, are currently receiving treatment in hospital.
The loud, thundering explosions cast yellow-orange smoke into the night sky, followed by the faint crackle of fireworks. In videos posted online by onlookers, the explosions can be seen in the distance, and reverberated into homes up to 2 kilometers away. Watch below to see the incident unfold (VPN off):
https://v.qq.com/x/page/d3112a9rwgr.html
The local fire department immediately dispatched 27 vehicles and 83 personnel from neighboring stations, who quickly arrived on the scene. Due to the constant eruptions, the firefighters were forced to stay 500 meters away from the blasts. As of 6am the following day, all flames were extinguished.
The company has been penalised many times before, and the person in charge was listed as being in the wrong. At the time the factory was shutdown. Experts believed it is the chemical raw materials in the factory under high temperature that caused the charcoal fire in the adjacent warehouse.
---
Sino-Ocean Taikoo Li Chengdu Turns Five
Sino-Ocean Taikoo Li Chengdu was opened five years ago, and changed the dynamic of the city. It has quickly become the key destination for luxury and lifestyle shops, bars and restaurants in Chengdu. Surrounding the historic Daci temple, the complex holds bars, international restaurants, large bookshops, boutique fashion brands and more.
To celebrate this milestone, Sino-Ocean Taikoo Li Chengdu unveiled an interactive installation titled "All the Delightful Time Here" on 19th June. Canapes and sparkling wine were enjoyed by distinguished guests, who seem to really enjoy the show.
Play or shop with energetic excitement, or relax with friends over a leisurely tea, Sino-Ocean Taikoo Li Chengdu is a place where people can enjoy life at their own pace.
---
Sichuan Sunac Water and Snow World Opening 
The Chengdu Sunac Cultural Tourism City Water and Snow World is a massive facility located in Dujiangyan. The project is a gigantic indoor water park and artificial ski slopes, with a shopping mall  attached.
The facility covers 367,600 square meters and is reported to be the largest reinforced concrete structure to hold an indoor ski resort in China. The Water Park has all the slides and water fun to keep you busy for a day. Snow World comprises of seven floors, two of which are underground. The 75,000 sq/m ski dome will contain 3 slopes and a capacity of 2,000 skiers per day.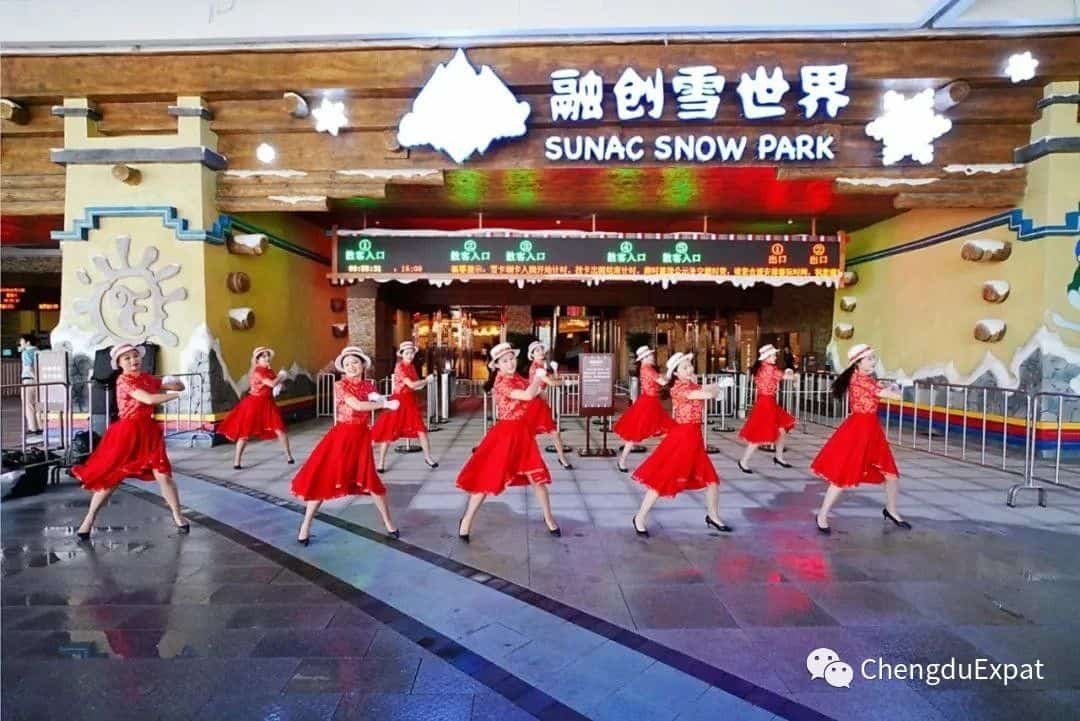 Venue
Sunac Water and Snow World 成都融创文旅城
Address
37 Zhizhen Rd,. Dujiangyan City
都江堰市至臻路37号
How to get there:
Self-driving from South Railway Station will take around 80 minutes
Metro Line 2 to Xipu and transfer to bus P40-DU201-DU14, takes around 3 hours
Tickets
Sunac Water Park 成都融创水世界: 150RMB
Sunac Snow World 成都融创雪世界: 180RMB
---
Waldorf Astoria Chengdu Launches Sky Garden  
Take a moment to enjoy the breeze and relax in the city's largest hotel outdoor patio area. Located on the 8th floor of Waldorf Astoria Chengdu, it boasts a stunning view over one of Chengdu's biggest public park – Jiaozi Park. Take pictures at their cool angel wall, or sit back and relax with a cocktail or a glass of bubbles, local speciality flavoured snacks to the backdrop of Latino rhythm.