• Chengdu is back with a bang as world famous musical ensembles like Westlife, Imagine Dragons, OneRepublic, Lost Frequencies, Novo Amor and more. Yes you read that right, these bands are all coming to our humble little city. Perhaps now Westlife are coming, my mum will finally remember where I live. Cheeengdu.
• Now the hard part: it will be very tough to get tickets for these gigs (as you might have stiff competition with 21 million inhabitants), and if you want to get lucky, you will likely need the help of a Chinese friend.
• More information on the gigs below – we wish you luck getting tickets!
---
How to (try to) Get Tickets?
Most of the concert seem to work with a lottery system: you 'pre-reserve' with a few clicks, and cross your fingers you'll be one of the lucky few ones to actually get the tickets.
There's lots of different ticket systems to pre-reserve, though we recommend the three below (they're all in Chinese – ask a Chinese friend, who should know more). Copy the name of the platform, paste them in your Mini-Program search bar, find the right gig and register!


大麦
秀动
票星球
---
大麦 Platform Guidelines (Westlife)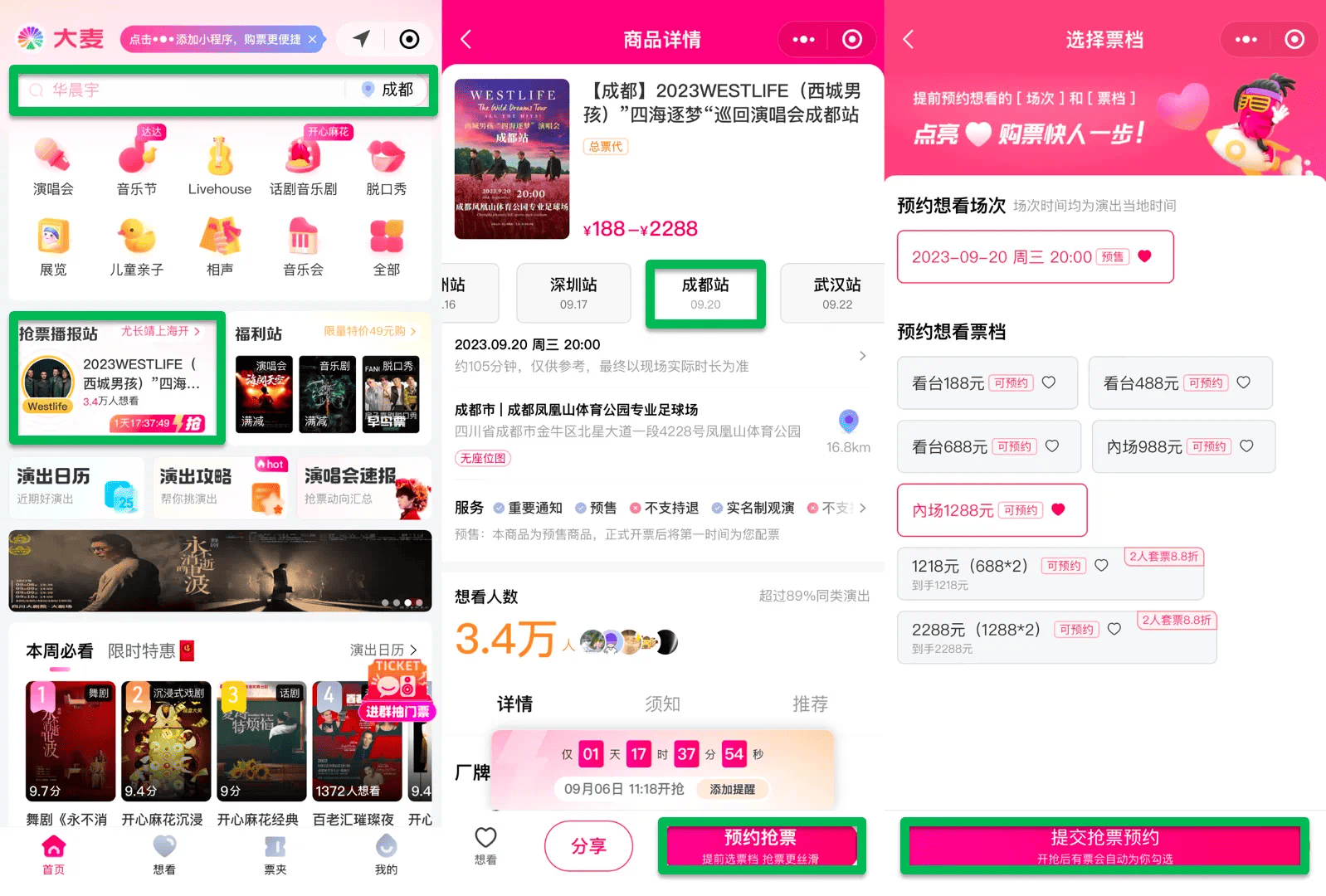 ---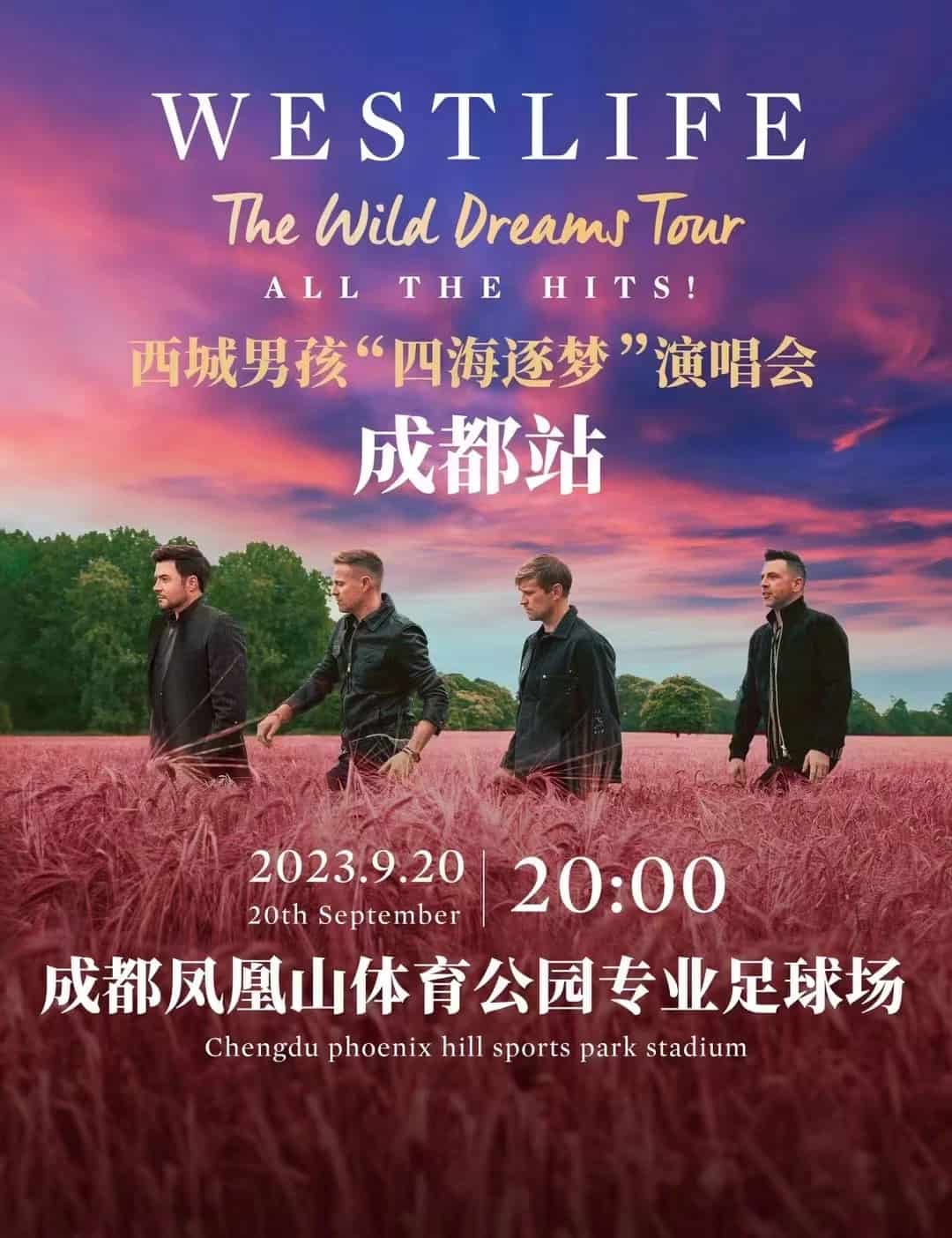 Chances to get a ticket are very very very slim, in meanwhile more than 38.000 people have pre-registered at the time of publishing on the Damai 大麦 ticket platform alone.
You can stroll 'pre-register' now, and it seems the lucky people will be able to register for tickets on 6th September starting 11:18am.
Date/ Time:
September 20
Starts 8pm
Tickets:
299/ 499/ 699/ 999/ 1199/ 1399RMB
📍
Phoenix Stadium
凤凰山体育公园专业足球场
(Small chance that this might be changed to Dong'an Lake Sports Park)
---
Sept. 16: Lost Frequencies

@ Soundscape Festival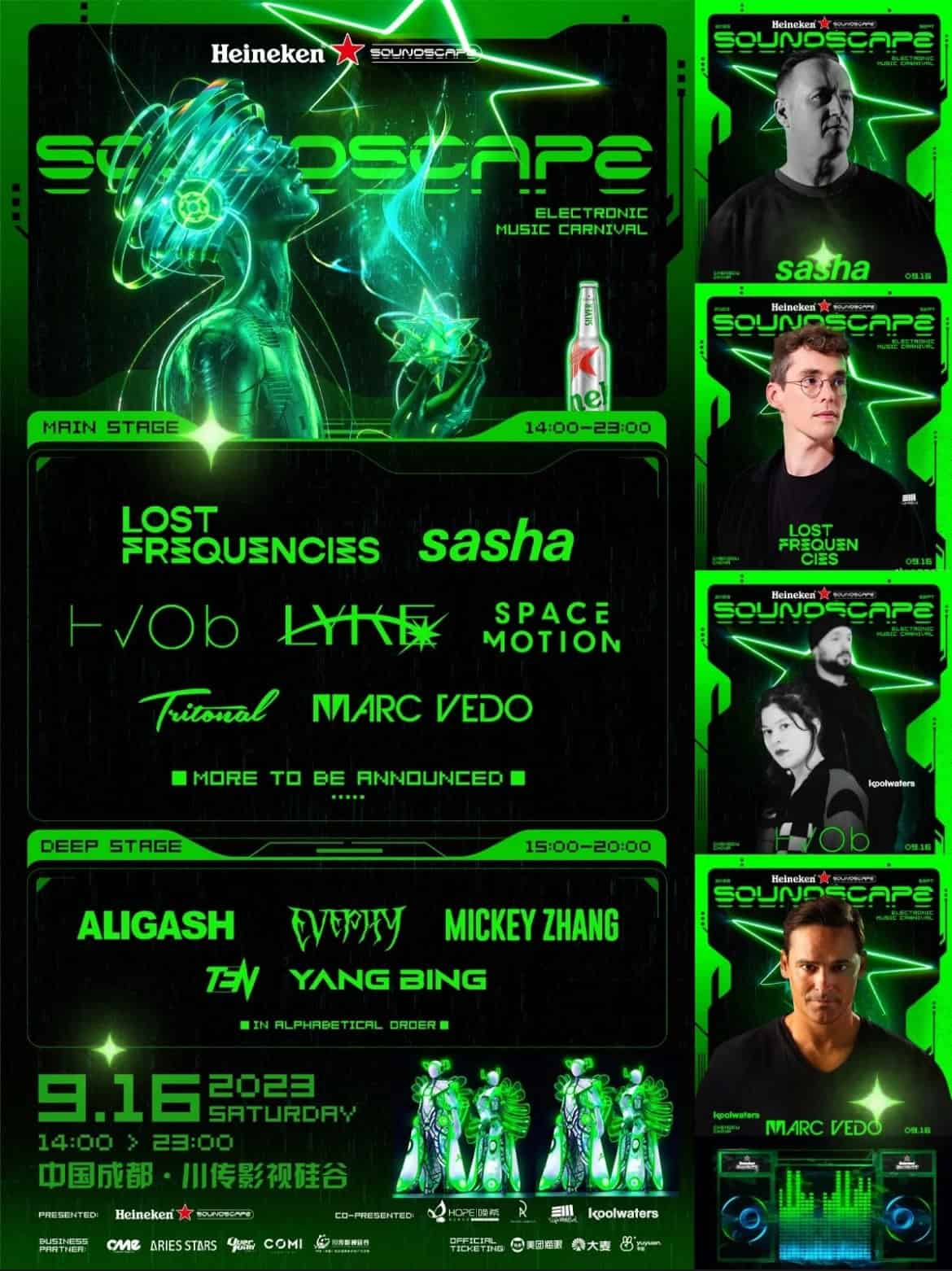 Main stage DJ's: Lost Frequencies, Sasha, Space Motion, Marc Vedo and more.
Date/ Time:
September 16, 2023
2-11pm
Tickets:
320RMB
📍
Pidu Production Center
川传影视硅谷摄影制作中心
---
October – November: Other confirmed
Gigs/ Festivals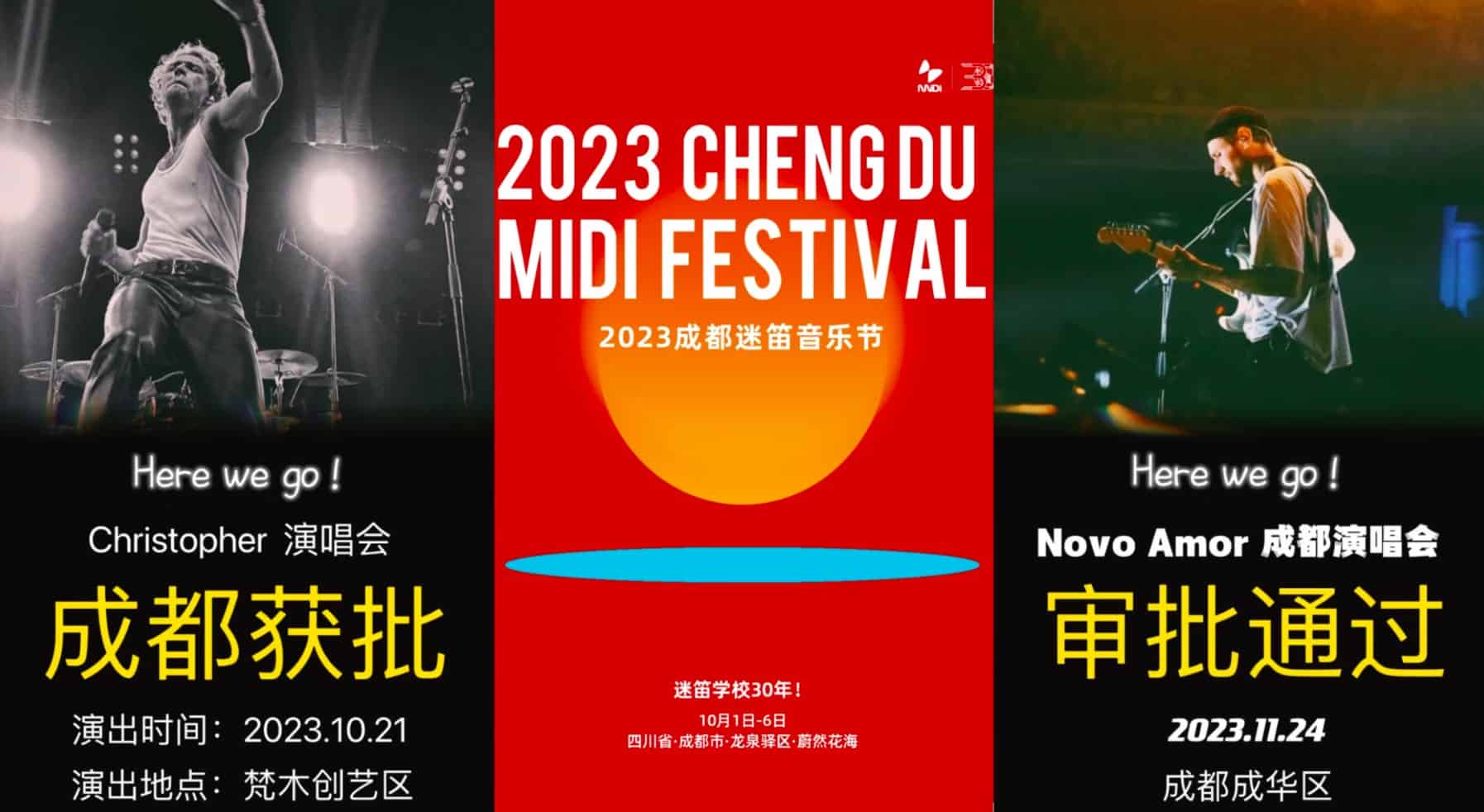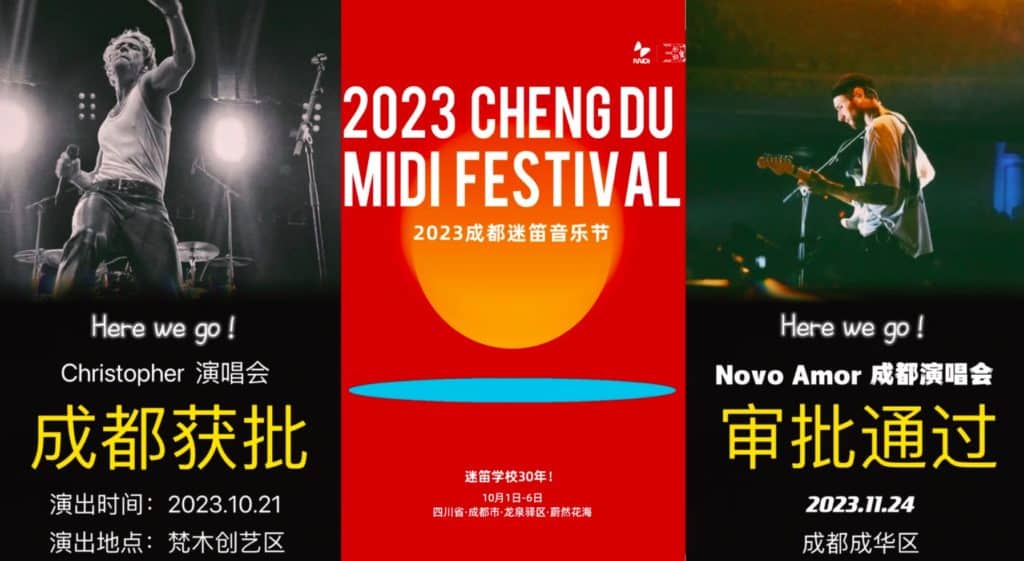 October 1-6: 2023 Chengdu MIDI Festival
October 21: Christopher
November 24: Novo Amor
---
Nov. 26: Imagine Dragons 梦龙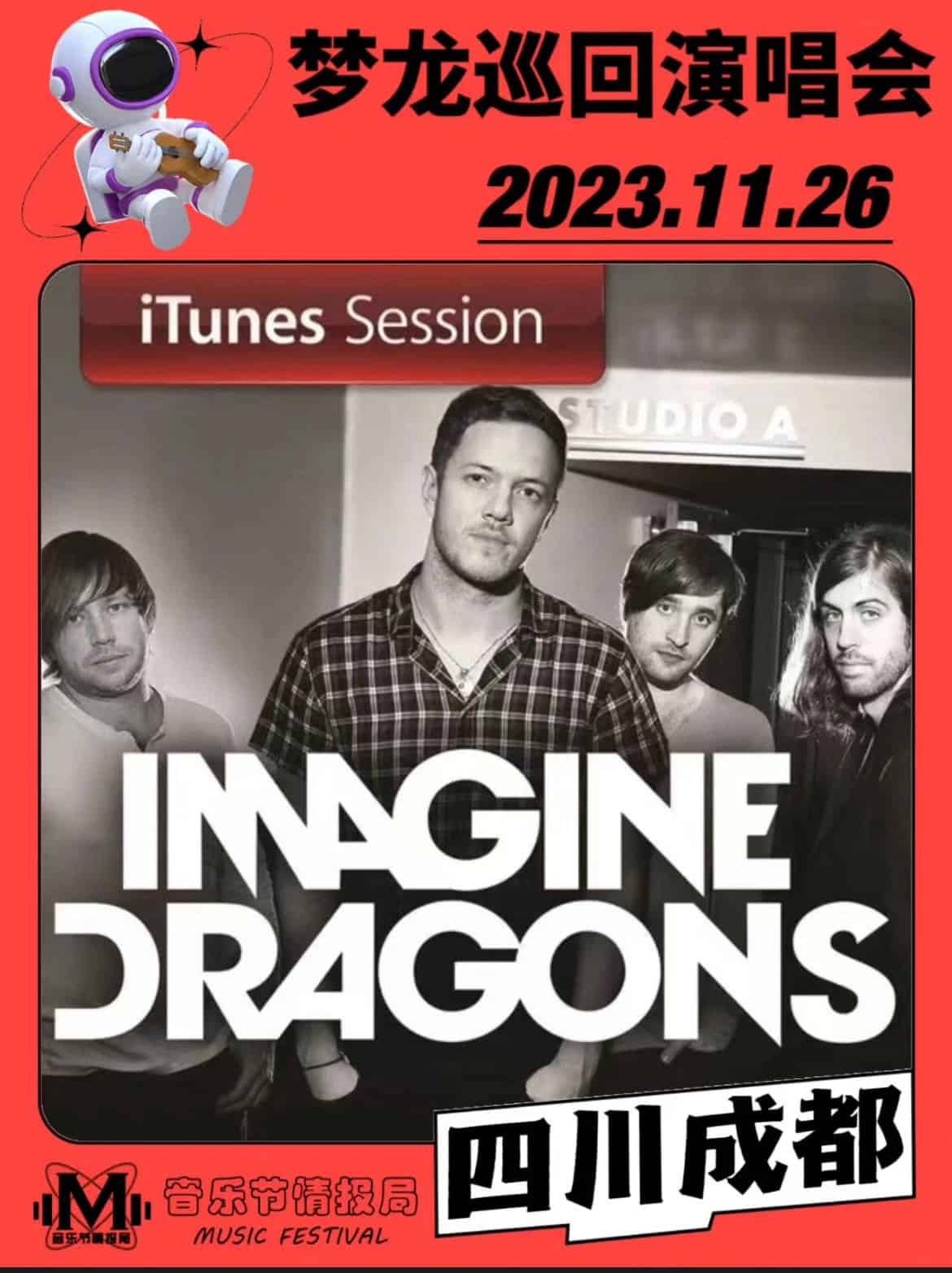 Date:
November 26, 2023
Tickets:
Pending release
📍
TBC
(Phoenix Stadium or Dong'an Lake Sports Park)
---
January 2024: OneRepublic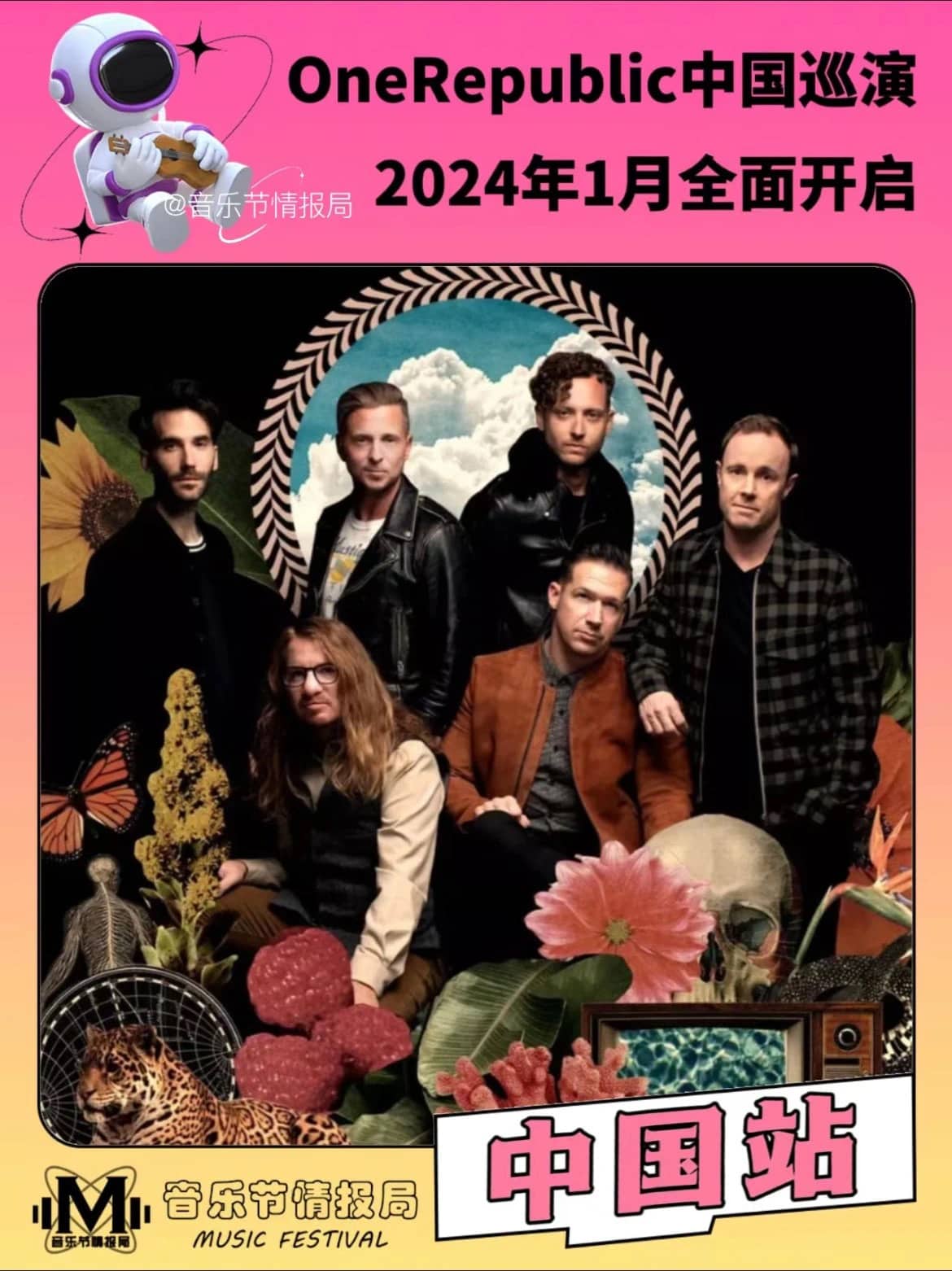 Date:
January 2024
Tickets:
Pending release
📍
TBC
---
Follow our unofficial account

or check our Mini-Program

for frequent updates
 ⇣