• China marketing firms have gone collaboration mad in the last few years, with Hey Tea & Fendi turning our WeChat moments yellow a few months ago, Gucci & North Face, and Oatley & almost everyone – just to name a few…
• This week's brand collab, breaking the internet, causing hours-long-waits for our coffees and leaving only deserts left in stock – is time honoured Chinese brand Moutai, getting into bed with Luckin coffee.
• Luckin, best known for its low prices and super convenient collection service, is giving it's brand image a shake-up, with Moutai Kweichow, one of China's top liquor brands. Many people haven't had the change to taste the highly priced baijiu – and boy did this campaign go viral. "Sauce Fragrance Latte" hit the market, retailing for 38RMB per cup, or approximately 19RMB per cup with applicable coupons. It's worth noting that during the afternoon, most of Luckin Coffee's outlets had already sold out of this particular item, making it the hottest specialty coffee in China right now.
• The baijiu infused coffee (it only has a 1.5ml drop of the stuff) – has causes accusations of drunk driving, but in reality, the little drop is only enough to give it the faintest taste of the earthy, sweet liquor.
• We wanted to write a review, but got an automatic refund after waiting for almost 2 hours… it's probably for the best.

What say the netizens?
The campaign has prompted jokes about the potential outcome of combining coffee and alcohol in one product, with remarks like "no ice, no milk, no coffee, more baijiu please!", "drunk and alert at the same time" and "can I drive a car after drinking this?" filling comments sections under relevant posts on Xiaohongshu and Weibo. We checked official police statements and they prompted to 'not drink when driving', adding that the alcohol for certain persons could lead to too high driving levels, with a higher chance if combined with certain foods.
Netizens also joked about Luckin's penchant for boundary-pushing collaborations, coming up with their own predictions for the next collaboration, such as "Luckin x Chongqing hot pot soup base".
While Luckin looks to add prestige to its brand image, Moutai hopes to connect more with younger consumers. It's a mutually beneficial collaboration between two strong entities. The past 18 months have seen Moutai push alcohol-flavoured snacks to new limits, with the most notable example being Moutai Ice Cream launched in partnership with the dairy giant Mengniu in May 2022 – available at MixC Chengdu.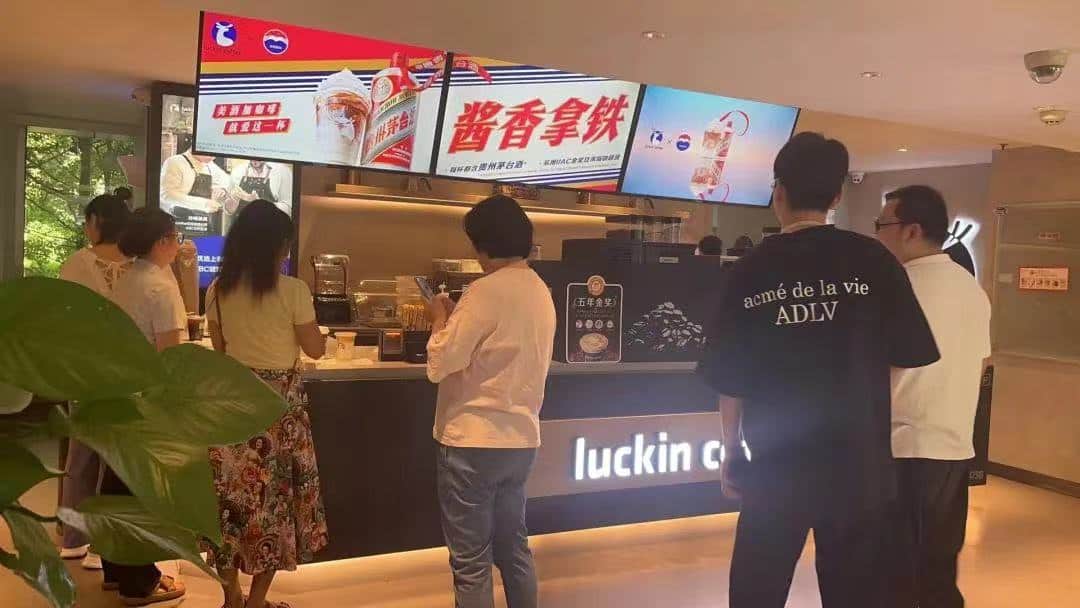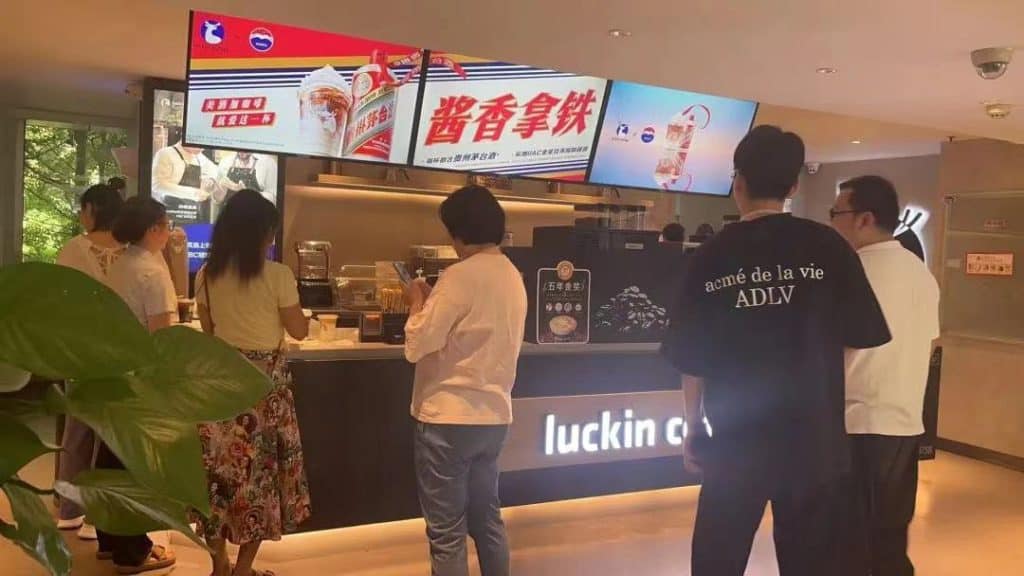 The Verdict?
We were so eager to get in on the action, we waited for almost 2 hours for our Luckin' Maotai Collab Coffee, whilst scraping the above pictures from our WeChat moments – and then Alipay refunded us the purchase, as it had taken too long to be delivered… A day wasted!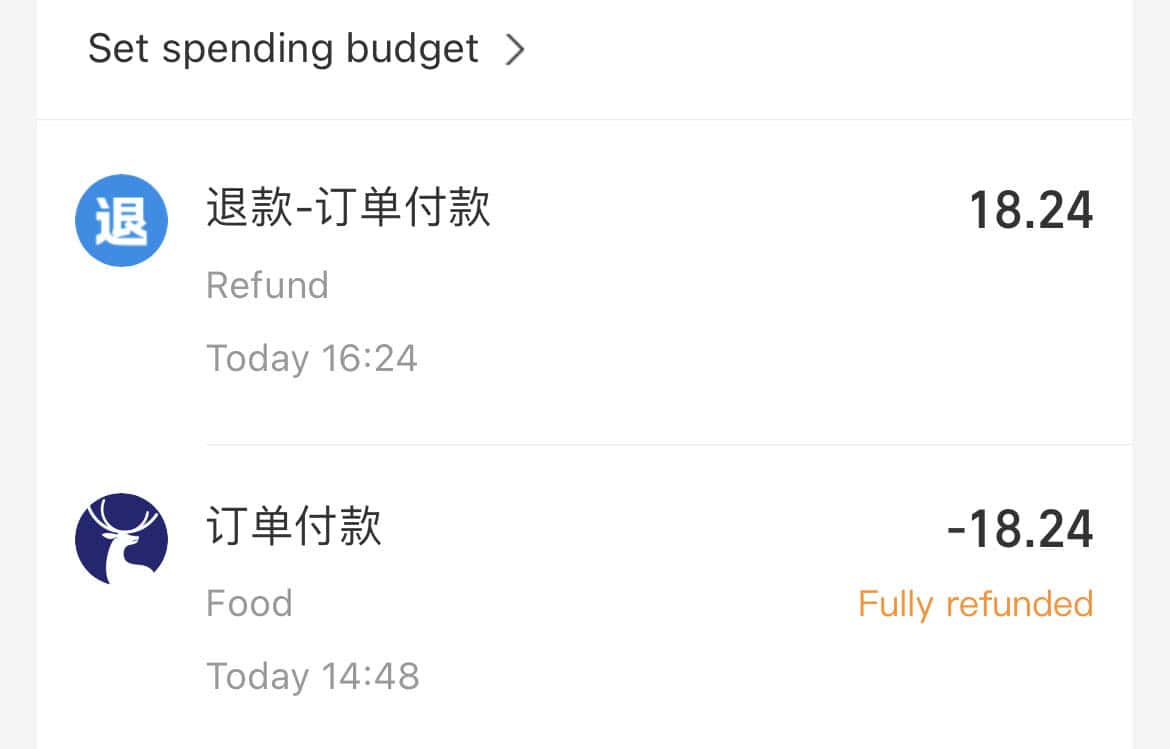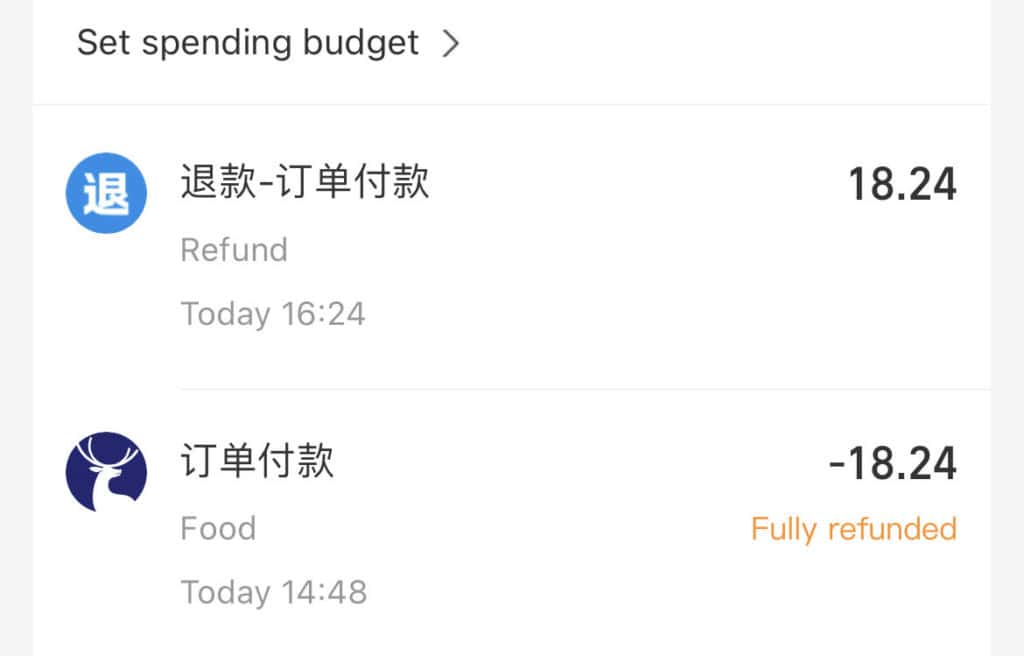 So if you managed to get your hands on this probably quite silly drink, please let us know in the comments!