Followers of Chengdu-Expat WeChat receive a weekly special deal on a great product or service in Chengdu, available every Monday.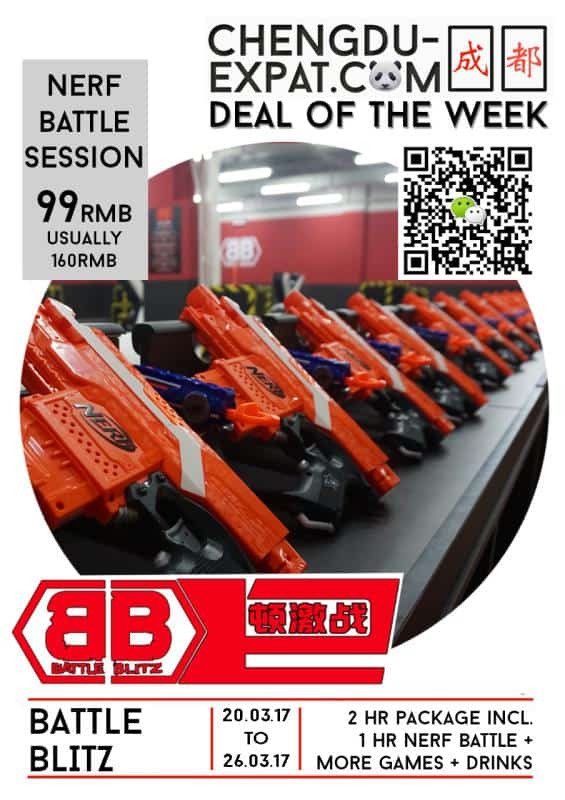 This Week 
This week Chengdu's biggest Nerf Battle centre are offering an amazing deal on a 2 hour session for you and your friends, colleagues or family – for just 99RMB per person:
This package includes:
– 1 Hour Nerf battle
– Drinks
– 1 hour of other games of your choice like dodge ball, shiatsu sheet, iron hooping and more…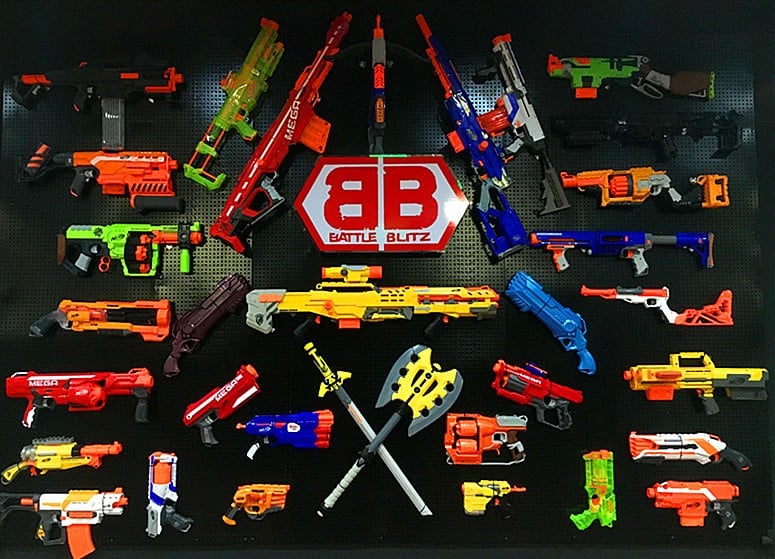 The activity works best with groups of 8 or more.
It works for adults, children and everything in between.
Best of all, it's not just this week! Whilst you have until Sunday to reserve a spot – you can book for any time between Saturday 25th March and Sunday 16th April.
Claim the Deal
Add WeChat ID: October8803
Andrew can answer any questions you have and book you in! You can also call him on 15208259728
About Battle Blitz

 
Battle Blitz opened up in June 2016 in Chengdu, and operates under Archery Tag from the US. It was founded by Canadian entrepreneur Samson Yang and Andrew Yuan.They run everything from group events from nerf arena games, corporate events, scout programs to birthday parties. Come and check them out for your dose of NERF!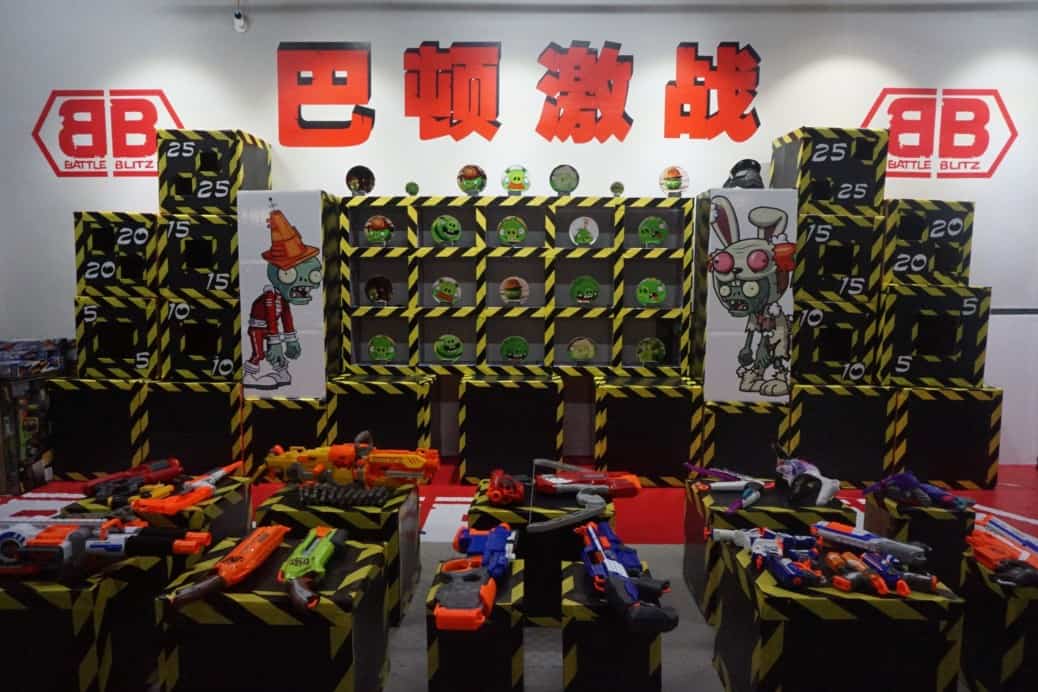 Location:

贝森北路一号,西村大院,负一楼134-137,巴顿激战
 Xi Cun Village, 1 BeiSenBeiLu, QinYang District, basement level Unit 134-137. (Right beside Pacific Cinema or QingGym)