Followers of Chengdu-Expat WeChat receive a weekly special deal on a great product or service in Chengdu.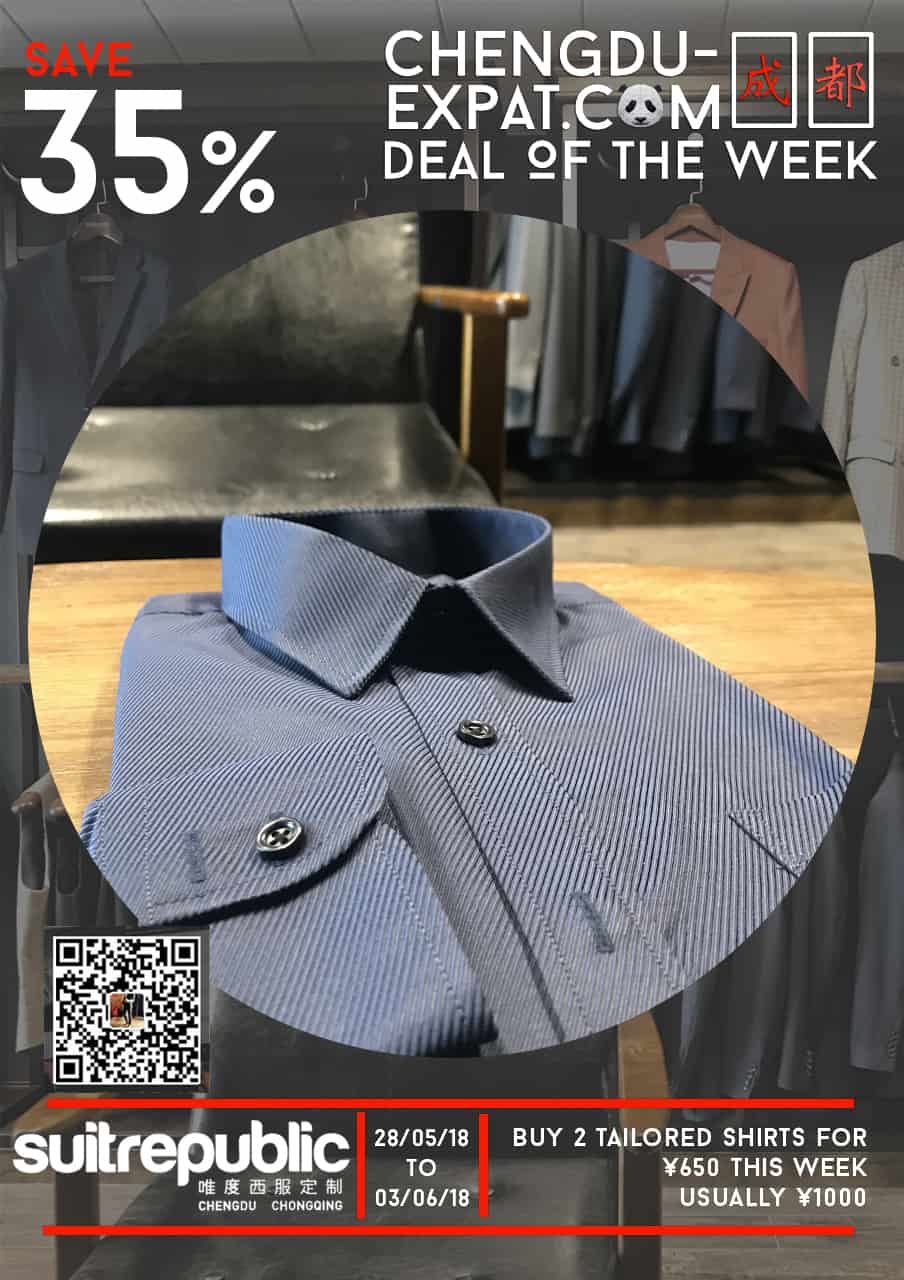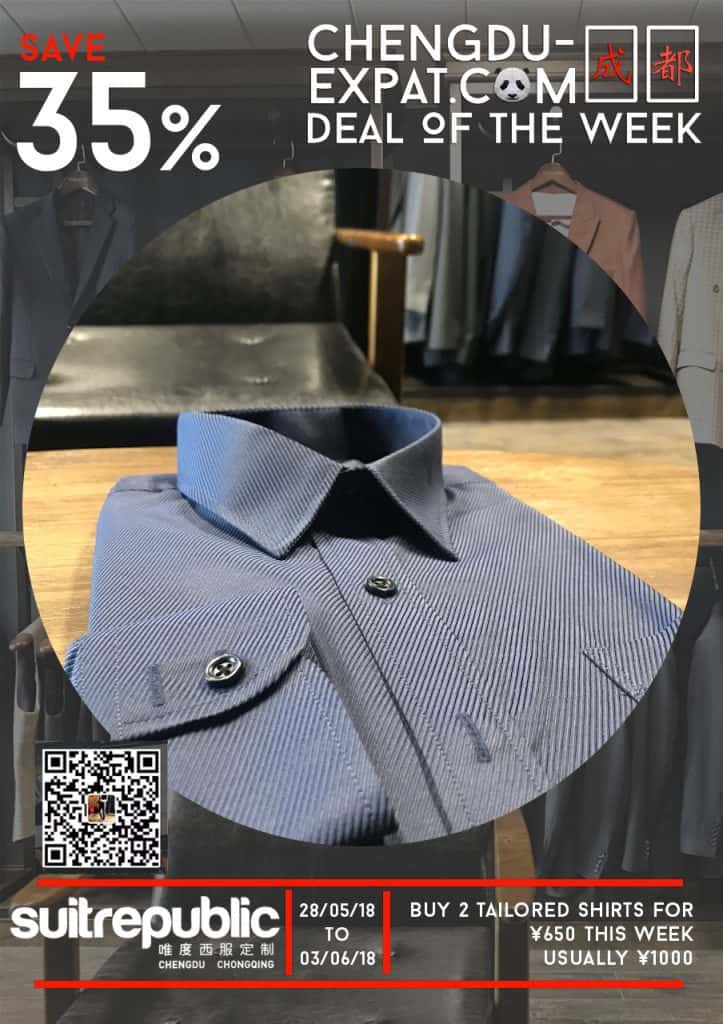 This Week
Suit Republic, the home of tailored suits, shirts and shoes in Chengdu are offering 35% off when you buy 2 tailored shirts.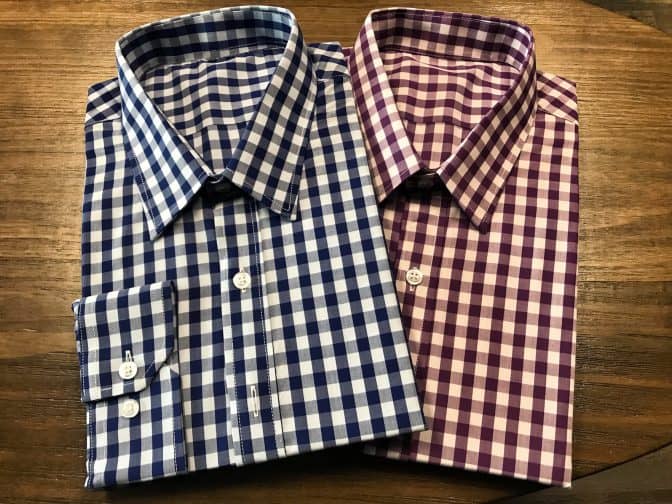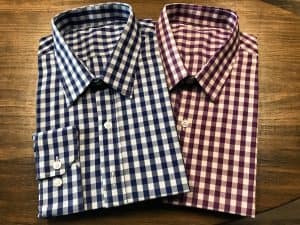 You can choose from over 200 fabrics and 50 styles at their new Chengdu store in Chunxi Road, Silver Square – where the shirt will be custom fitted for you.
Look sharp this summer: Buy 2 tailored shirts and save 35% this week at Suit Republic.
650rmb for 2 custom shirts.
You can also split the deal with a friend.
Custom shirts from Suit Republic are usually 500rmb each, but this week pay just 650rmb for two, saving 35%.
This offer is valid from Monday 28th May 2018 – Sunday 3rd June. 
About Suit Republic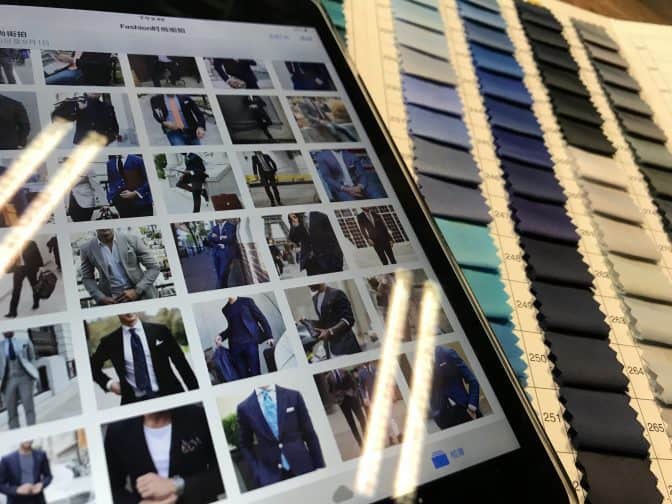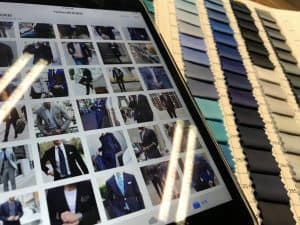 Suit Republic was founded in 2014 with the goal of bringing quality and affordable tailoring to Chengdu. Since then, Suit Republic has become the Chengdu's no.1 choice for custom clothing and shoes.
Their first store was in Chengdu's Poly Centre, which is now undergoing renovation, and they also have a branch in Chongqing. This year, to be closer to the heart of fashion and tailoring in the city, Suit Republic opened their second Chengdu location in Silver Square, on Chunxi Road.
Claim the Deal
Extract the QR code below to book your appointment. Payment should also be made via WeChat before the fitting.
This offer must be purchased between Monday 28th May 2018  and Sunday 3rd June 2018, however you can organise the fitting whenever suits you – subject to availability.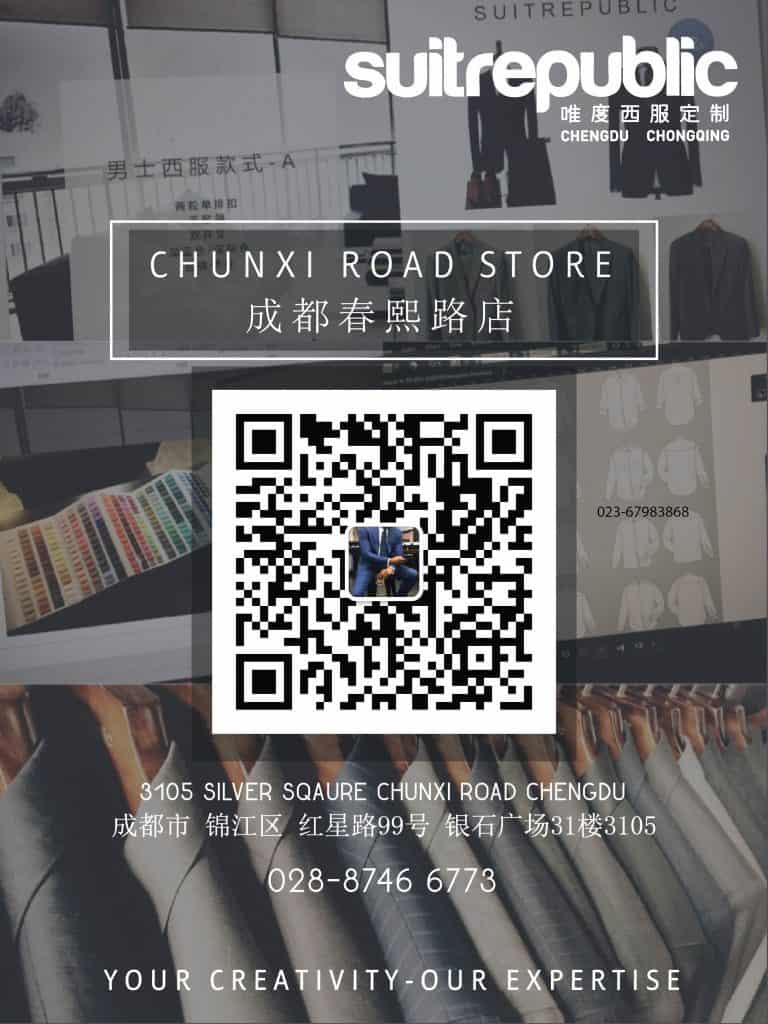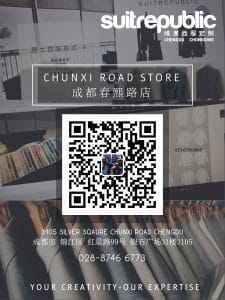 Alternatively add WeChat ID: Ukmichael to talk to Michael, or call 028-8746-6773 and an English speaking member of the team will be happy to help.

SUIT REPUBLIC – Chunxi Rd Store
Address: 3105, 31st Floor, Silver Square Building,
Chunxi Rd (Metro Exit B)
唯度西服定制 红星路99号 银石广场3105
Opening Hours: Daily 13.00-21.00