European Union Film Festival
 
The European Union Film Festival is organized by the Delegation of the European Union to China as a diplomatic initiative for cultural exchange. Each year, it serves to bring films representing the 28 member states of the European Union to new audiences in China and its now in Chengdu! The audience will not only enjoy an unforgettable viewing experience, they will have an opportunity to understand the culture, history and current social issues of the varied regions of Europe. Visitors can expect to see some classics including: The square, The other side of hope and Jupiter Moon.
For more information about film schedules and times please visit www.euoff.org
Dates: 2017-11-01-2017-11-14
Cost: 60 RMB
Location:Chengdu Cinema Palace, Tai KOO Li.成都百丽宫太古里店
National Geographic Anniversary Exhibition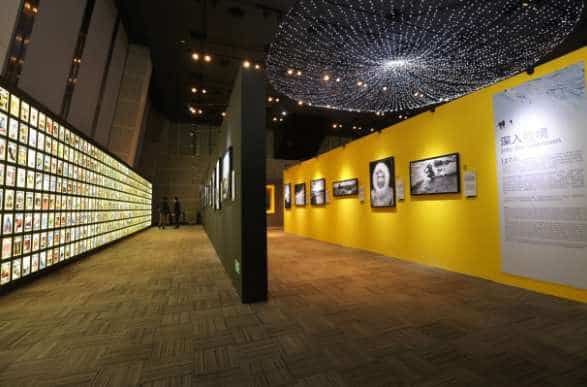 "A New Age of Exploration: National Geographic at 125" is a visual and interactive exhibition that celebrates modern exploration and takes visitors back in time to encounter some of the most fascinating and iconic moments in the National Geographic Society's 125-year history. The National Geographic Society was founded in 1888 to expand and share geographic and scientific knowledge and the spirit of exploration that is reflected throughout the exhibition. Visitors will be introduced to many legendary and contemporary explorers who dared to go where others had not. From Jacques Cousteau's revelations of life under the sea to James Cameron's recent record-breaking descent to the floor of the Mariana Trench, visitors can interact with stories and images that have inspired, informed and entertained generations worldwide.
Dates: Open until November 29th
Cost: Student ticket 40RMB/ 学生票 40元
Normal Ticket 80RMB/ 单人票 80元
2 Persons 120RMB/ 双人票 120元
3 Persons 160RMB/  三人票 160元
Location: MixC Mall, 2F (Movie Theater), Shuangqing Road No. 8 双庆路8号万象城2楼,万象展览中心, 北庭
Monet and Picasso Art Exhibition
 
'The Modern Road – French Contemporary Painting Art Exhibition' is held at the Tianfu Square's Chengdu Museum (first floor, in the exhibition hall). Audiences can gaze at the wonderful modern and contemporary art collections made of 51 pieces from some of the most famous European painters, including Monet, Picasso, Matisse, Jean Dubuffet among others.This exhibition covers a very large number of artistic movements, from the French Revolution to Realism, Impressionism, Cubism, Fauvism, and Surrealism.
Dates: 2017-10-01-2017-12-15
Opening hours: 12am – 12pm
Cost: Free admission if booking in advance or on the spot.
Location: 成都博物馆, 1号, 人民中路第一, 金色伊殿, 成都市 四川省 610066
Valérie Belin: Meta-Clichés
 
Chengdu Museum will be showcasing world renowned photographer Valerie Belin's stunning collection. Valerie who is best know for her depiction of statuesque photographs was awarded the Picket Prize in 2015. This exhibition will showcase 31 of her works dating from 2002-2016.
Dates: 2017.09.27 – 2017.12.15
Cost: Free
Location: No. 2 Temporary Showroom, Chengdu Museum, 成都博物馆第二展厅
iStart Children's Art Festival

The iStart Children's Art Festival offers both children and adults various activities, including exhibitions, art shows, workshops and lectures to interact with. Exhibitons include: The World between Children and adults,  Children's world and an exhibition created by the Japanese animation director Makoto Shinkai.
Dates: 2017-08-19-2017-11-12
Cost: Free
Location: Luxe Lakes A4 Art Museum, 麓湖·A4美术馆
Bad Taste Painting Exhibition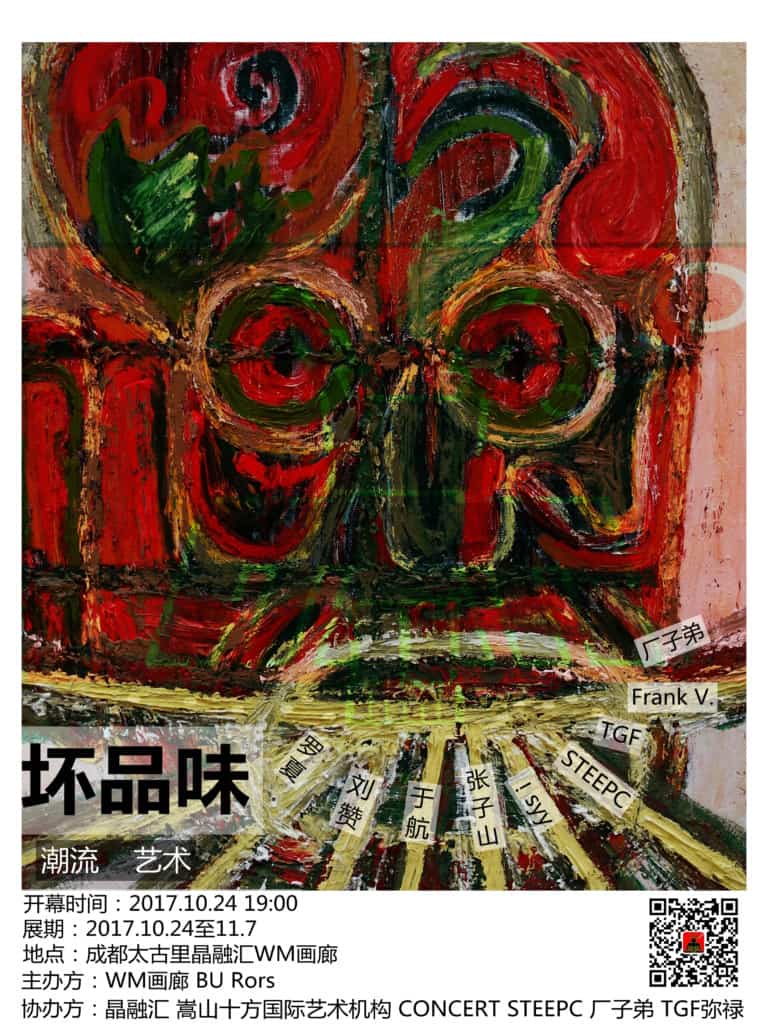 Bad Taste in a unique exhibition featuring paintings form an array of Chinese artists with various  artistic techniques. Featured artists include: Zan Liu, Hang Yu, Zishan Zhang, and Xia Luo.
Dates: 2017-10-24-2017-11-07
Opening hours: Daily 00:00-23:30
Cost: Free
Location: Chengdu Jinjiang District Crystal Fusion, 成都 锦江区 晶融汇
Candy Mountain International Art and Music Festival
A three day festival will be held in the century-old town of Anren. The festival will showcase more than 40 groups of artists from both home and abroad. The festival will offer an array of music and performances ranging from independent pop, electronic dance to Jazz.
Dates: 2017-11-01-2017-11-15
Cost: 0.1
Time: 12:00 – 22:00 every day
Location: Anren Town, Dayi County, Chengdu, 地点: 成都 大邑县 安仁古镇
Exhibition for Fine Chinese Calligraphy and Paintings
A  collection of fine Chinese Calligraphy will be shown at the Sichuan Museum. This unique exhibition offers its viewers an opportunity to engage with a wide a range of pieces dating from the Tang Dynasty (618-907) right up to the late twentieth century (1983).  Famous Chinese artists includ: Tang Yin, Wen Zhengming, Zhu Da and Shi Tao,Qi Baishi, Xu Beihong, Zhang Daqian.
Dates: 2017.09.29 – 2017.11.29
Opening hours: Tue – Sun: 9:00-17:00
Cost: Free
Location: Sichuan Museum 四川博物馆 251 South Huanhua Rd. 浣花南路251号, 9am – 5pm, 65521581
A Galaxy of Jades at Jinsha–Exhibition of Jade Culture during the Xia-Shang Periods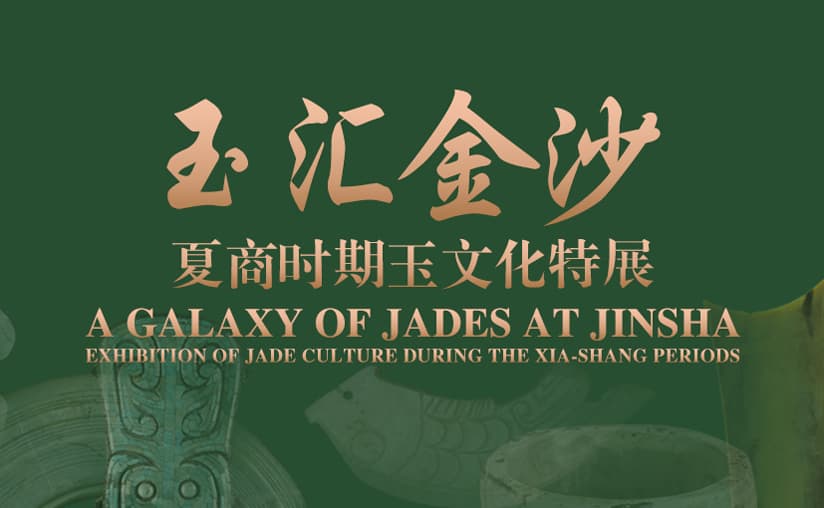 To celebrate the 10th anniversary of the Jinsha Site Museum a unique exhibition its taking place. The exhibition named the Galaxy of Jade will showcase over 250 pieces of Jade dating from the Xia and Shang eras (c.2070BC-c.1600BC). These extraordinary pieces were discovered in 2001 when archaeological sites all over china were unearthed. This magnificent exhibition offers its viewers a chance to glance into China's glimmering past and truly appreciate the Chinese love for the sacred stone.
Dates: 2017.09.24 – 2017.12.24
Opening hours: 08:00-18:00
Cost: 80 yuan (contact Tourists Reception
Center for service in English)
Location: Jinsha Site Museum, Jinsha Relics Road, Qingyang District, 金沙遗址博物馆, 成都市金沙遗址路
Anren Biennale at Anren Ancient Town, Dayi County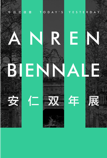 Todays Yesterday is an exhibition designed by Anren Biennale and art historian Lu Peng. Held in the historical city of Anren the exhibition will run from 2017-10-01 – 2018-01-10 and showcase over 100 invited artists master pieces from over 20 countries. The idea of exhibition was to create a meeting point in West-South China in the field of visual arts and with such a diverse range of material ranging from paintings to theatre it doesn't disappoint. The exhibition offers a multitude of artistic expressions which will keep you entertained for hours.
Dates 2017-10-28 – 2018-02-28
Opening hours- not stated as of yet
Price- not specified
Location – Ning Liang Old Factory, No.350 Yingbing Road
611330 Anren, Chengdu, Sichuan Province