Chengdu's ever changing food scene has various offerings to be delivered straight to our doors. Whilst Sichuan boasts one of the most celebrated cuisines in the world, Chengdu is still lighter on quality international eateries than most cities along China's Eastern Coast, and chuan cai doesn't always leave us satisfied after a baijiu business dinner…
Lucky for us all, Chengdu's exciting start-up culture is giving rise to many independent or family-run delivery services which, aided by the ease of WeChat and low sunk costs, means there's a new menu finding its way to us almost weekly.
From cheesecake to chapatis, the Chengdu Expat team tests out Chengdu's food delivery services.
---

Peter's Tex Mex
With its large and varied menu, Peter's Tex Mex is known for its generous portions.  This chain has over half a dozen restaurants across Chengdu so there's bound to be  Peter's not too far from you. Their portions sizes are on the generous side, which is especially good if you like salads and have been disappointed by the stinginess of the portion sizes at other eateries.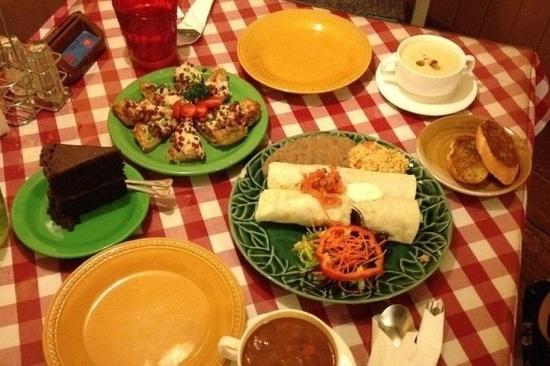 Order over the phone at multiple locations:
MixC Mall, Shuangqing Rd – (028) 86307466
Global Center, 1700 North Sect. of Tianfu Ave – (028) 65188518
117 Kehua North Rd – (028) 85227965
12, East Tongzilin Rd – (028) 85180903
34, Jinxiu Rd – (028) 85253506
Fenghuayuan, Middle Tongzilin Rd – (028) 85143227
3/F, Galleria Mall, 99 Shengheyi Rd – (028) 65978998
---

With a huge selection of pizzas to choose from you are spoilt for choice. Pizza is not hard to find in Chengdu – however good pizza can be! Mike's pizza delivery is not the quickest but it always arrived hot so no cold pizza to worry about! Our personal favourite was the Pinocchio!
---
Restaurant Cafe serving a mix of British and Malaysian dishes.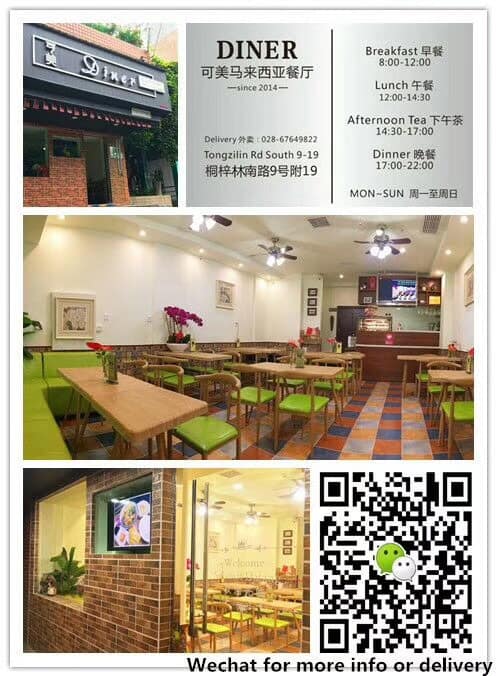 Openign Hours: Breakfast 8:00-12:00, Lunch 12:00-14:30, Afternoon Tea 14:30-17:00
Address: No.9-19 Tongzilin Nanlu, Wuhou District (beside Singapore Garden's entrance), 桐梓林南路9号附19,武侯区(新加坡花园小区旁边)
scan the QR-code for more info:
---
Antipasto, Tuscan style fritters, gnocchi, pizza and much more.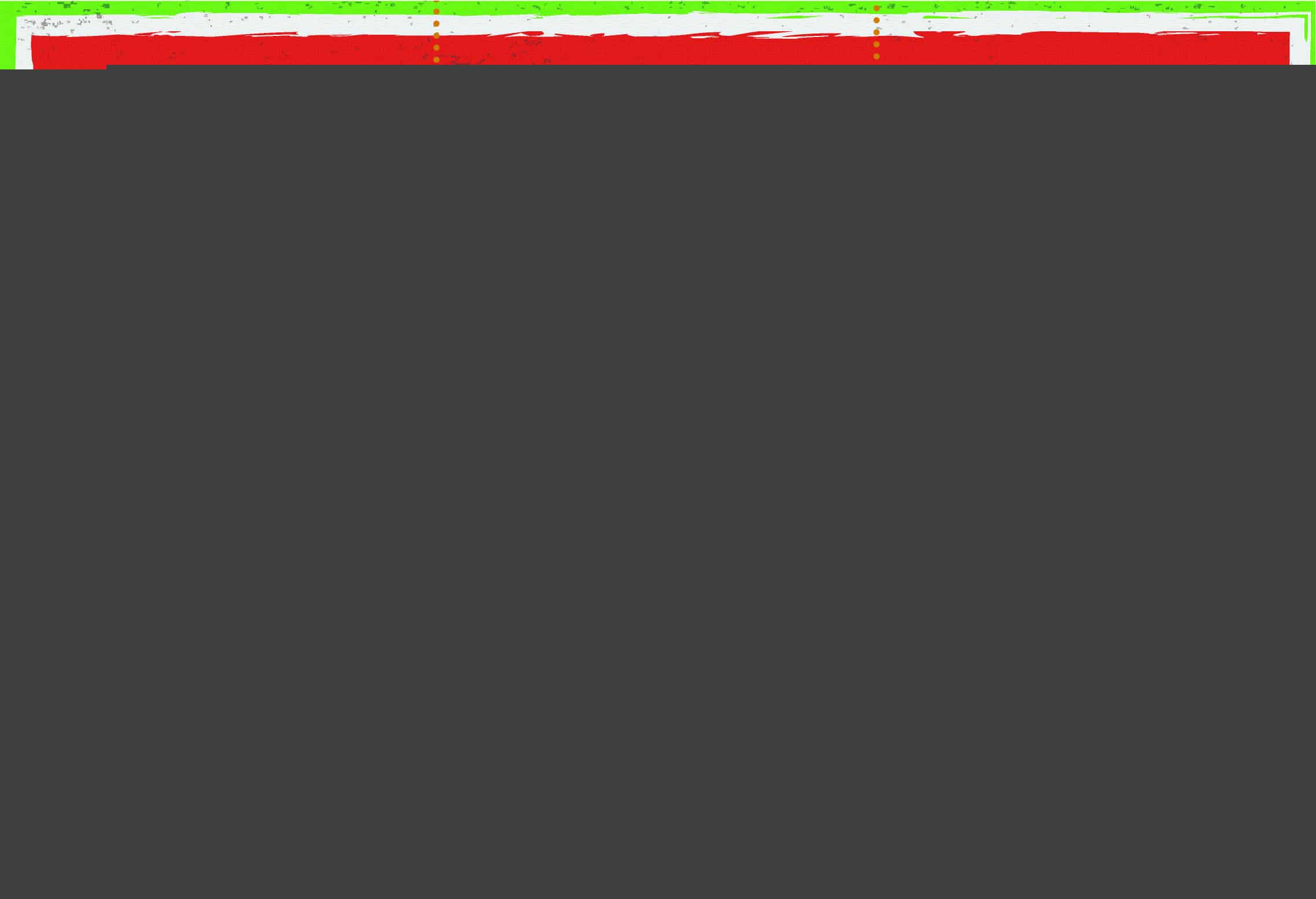 Opening Hours: 11:30- 2:00pm, 6:00- 11:00pm
Tel: 18583750921
Address: GaoXin District, XinJieLi 6 No265 HuiJin Road Building 1, 1st Floor, 1031
四川省成都市高新区新街里6荟锦路265号一幢一楼1031号
Time: 11:30am- 2:00pm 6:00pm- 11:00pm
Tel.: 18583750921
scan the QR-code in the delivery menu above for more info.
---
Uncle Zs does pizza but also authentic Italian pasta, salads, and sides. Sides include fried wings, nuggets, popcorn chicken, tempura shrimp. If you really want to treat yourself, try the loaded fries; bolognese, cheese sauce and bacon, or shrimp.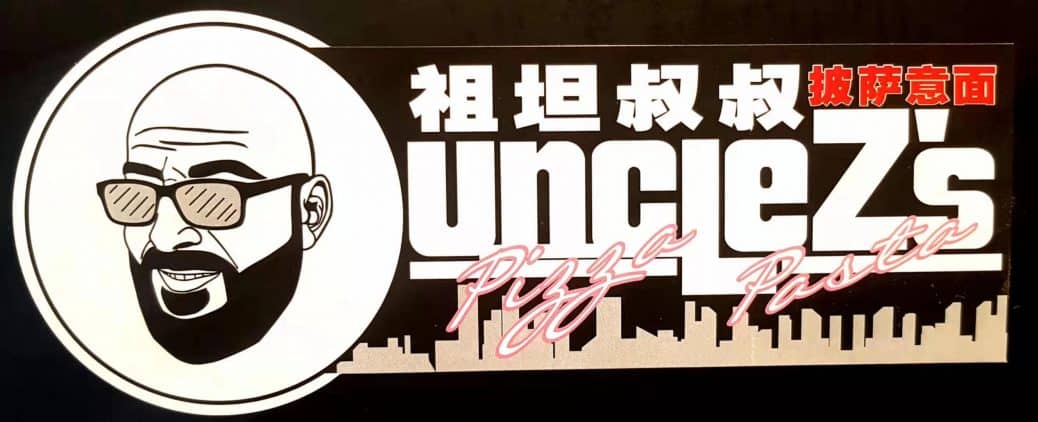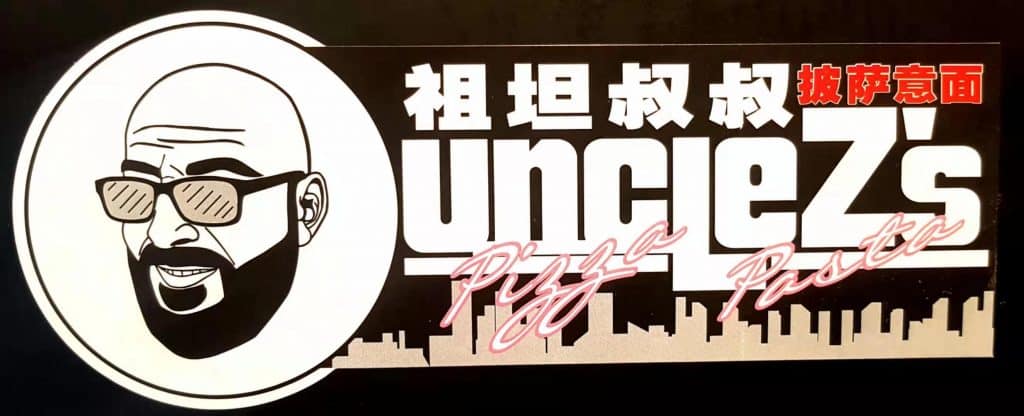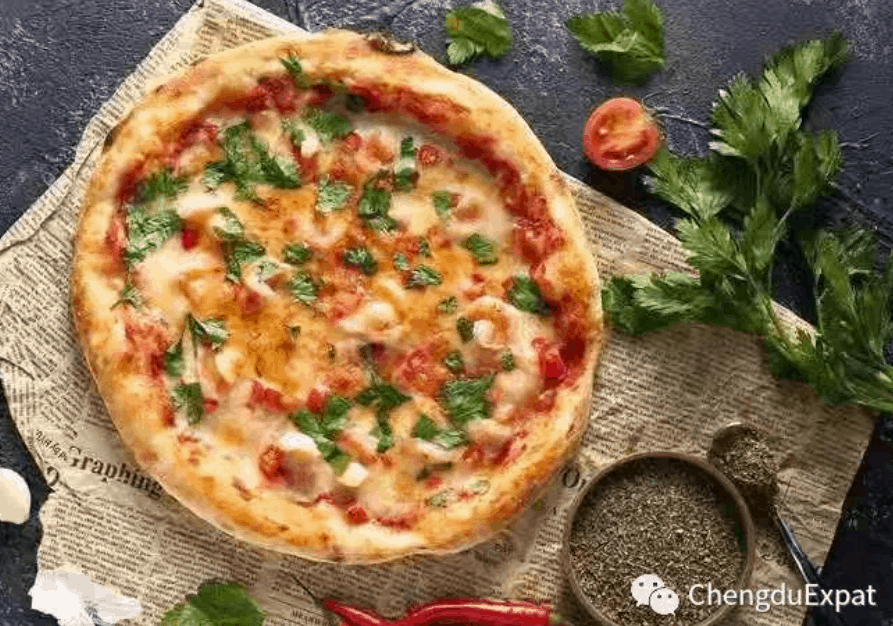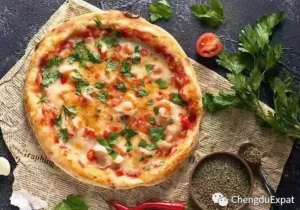 Scan QR-Code to order: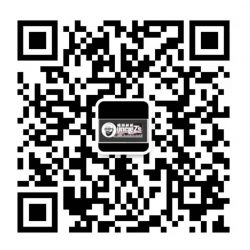 Delivery: 11:30 – 21:30
Address:
No.9-15 Lingshiguan Road (West area of Poly center)
领事馆路9号附15号(保利西区商铺15号)
---
Middle Eastern food by Dubai Chefs.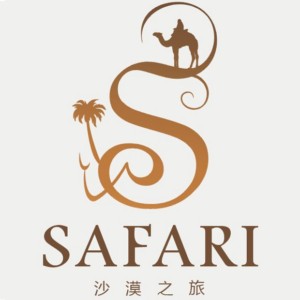 Address: 3-301, Jinyinhui, 150 Central Kehua Rd.,  科华中路新150号金英汇3栋301, 67638282
---
Cosy american style restaurant and bar with southern style food and friendly service.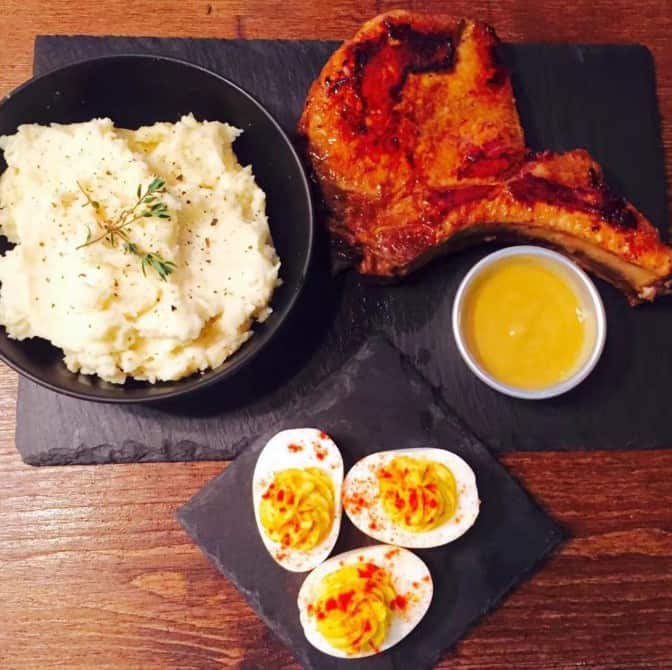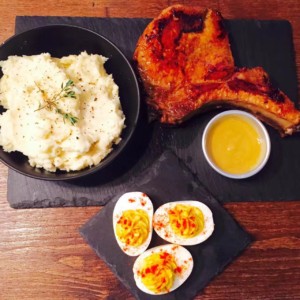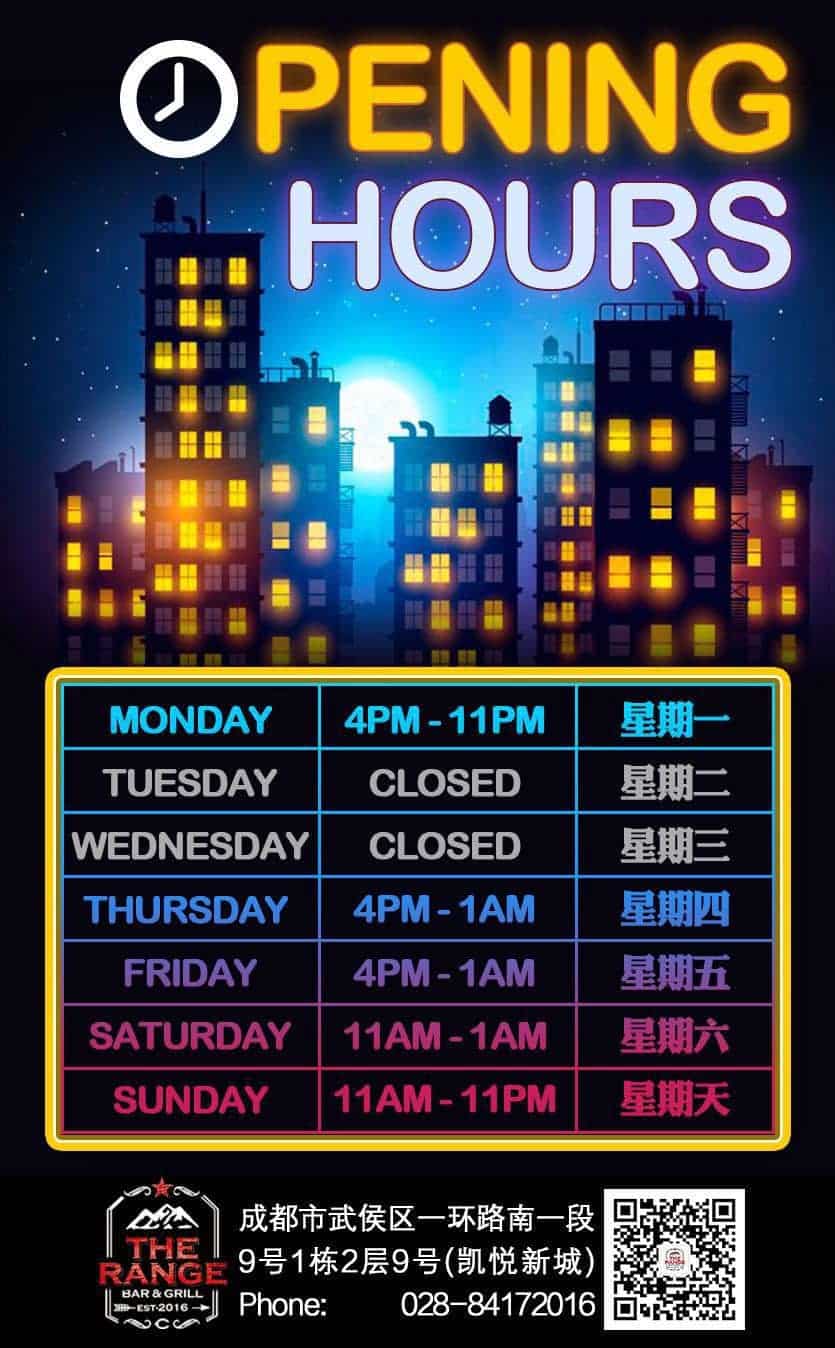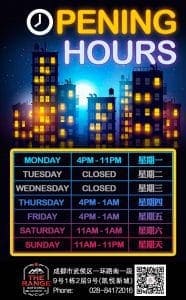 Opening Hours: daily from 4pm -11pm.
Tel: 028-8417-2016
Address: Chengdu, Wuhou District, First Ring Road #9 South First Section Building 1. Second Floor Suite #9. (KaiYue New City, former "Nuhi's Deli"), 成都市武侯区一环路南一段9号1栋2层9号(凯悦新城
scan the QR-code for more info:
---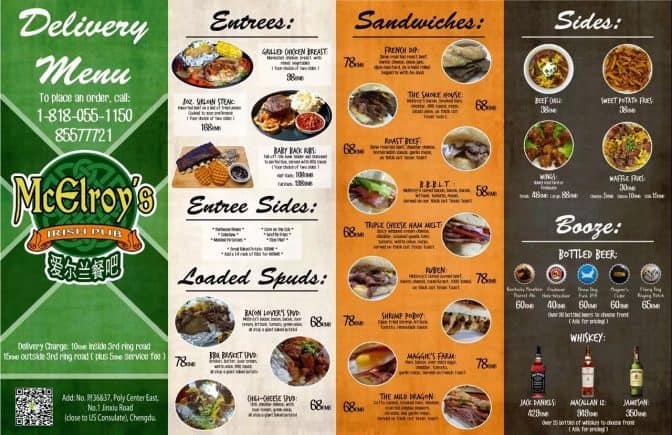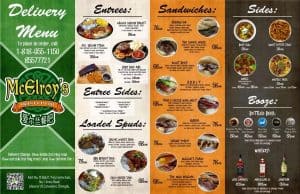 Opening Hours: Tuesday to Sunday from 5pm -1am
Address: 1-36/37 East Poly Centre, 1 Jinxiu Rd., Wuhou District, 锦绣路1号保利中心东区商铺附36, 37号
scan the QR-code for more info:
---
Kathmandu is a new corner in chengdu , open in Feb 2018, it's run by Nepalese American with Tibetan heritage aimed to serve Chengdu-ers with fine Himalayan and Italian fusion. Multi-cuisine restaurant offers customer with the best of Indian, Nepalese, Tibetan and Italian fusion. Born in Kathmandu and lived in New York for many years have inspired the owner to create Himalayan and Italian fusion.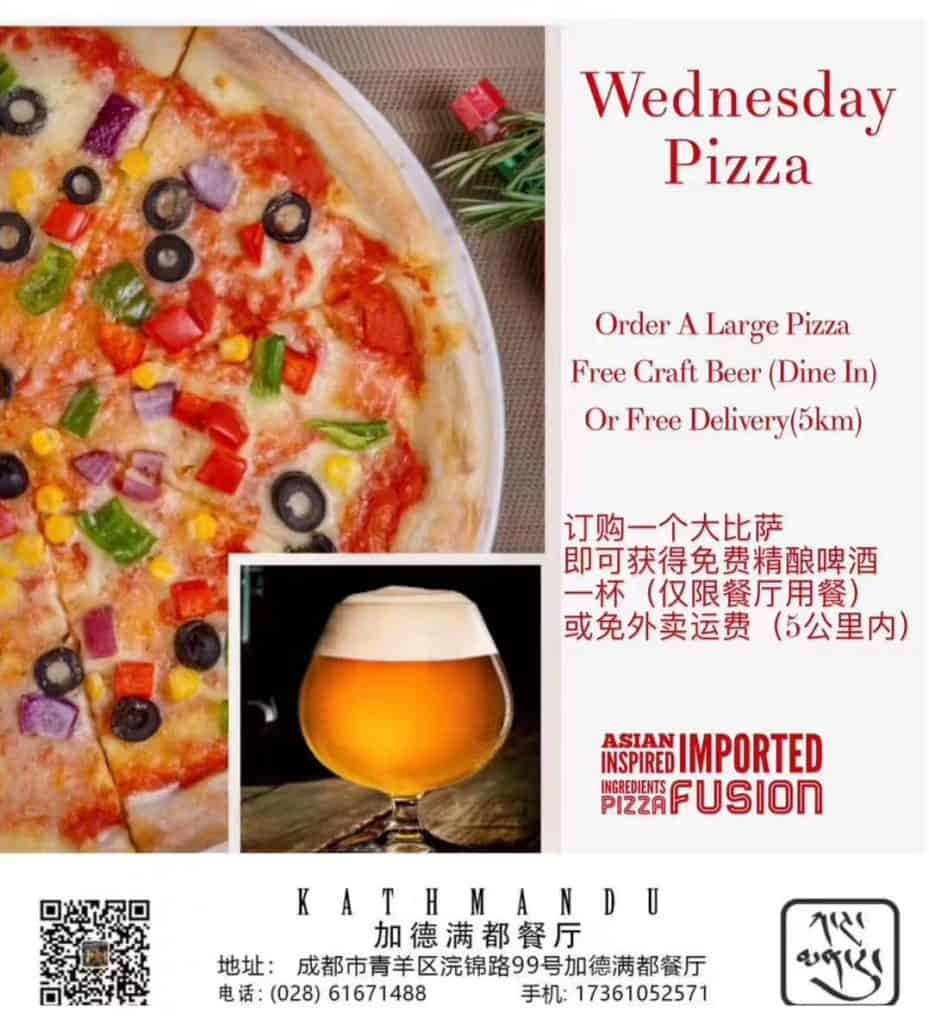 Opening Hours: Tuesday to Sunday 11am – 11pm, Kitchen closed 9pm
Tel: 028-61671488
Address: 99 Huan Jin Road, Qing Yang District, Chengdu, 成都市青羊区浣锦路99号
Order through WeChat, ID:
scan the QR-code for more info: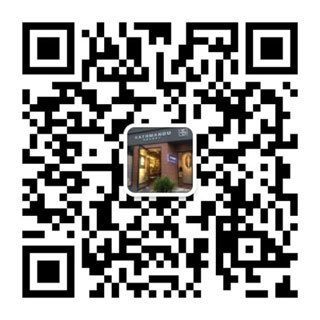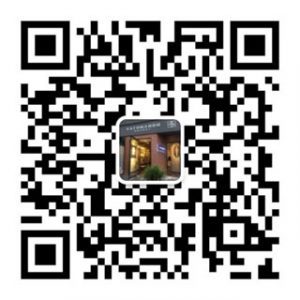 ---
What started as some experimentation, went from a cool-as-hell three-wheeler, to a 6 months pop-up store outside The Beer Nest, and resulted into Good Good Mexican Grill at Tangba Jie.
Their intention is making high-quality Mexican food at a price where people wouldn't have to hesitate before buying.
What Kind of Food? Tacos, burritos, quesadillas, bowls, churros, etc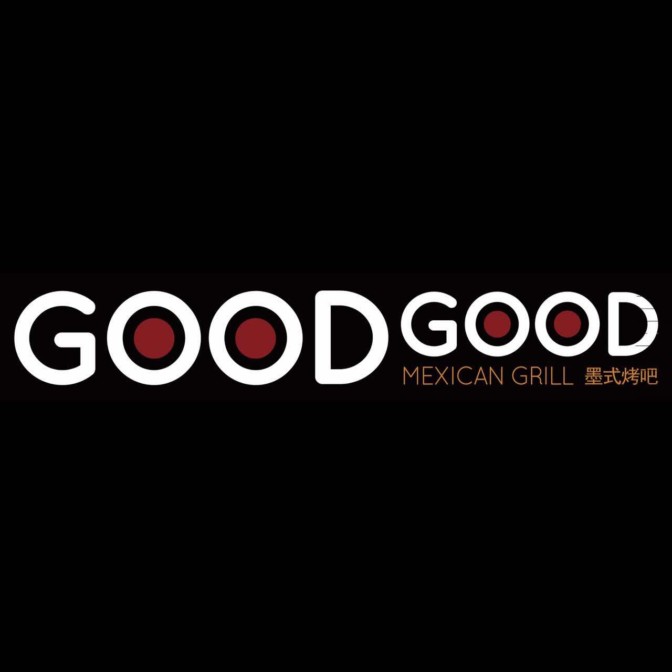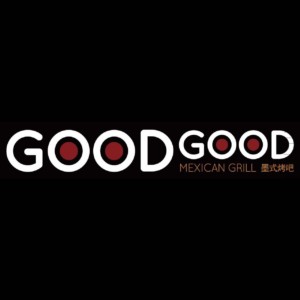 Opening hours: 11:30am – Midnight
Address: 61 Tang Ba Jie, HeJiangTing, Jinjiang Qu, Chengdu, Sichuan, 镗钯街61号
---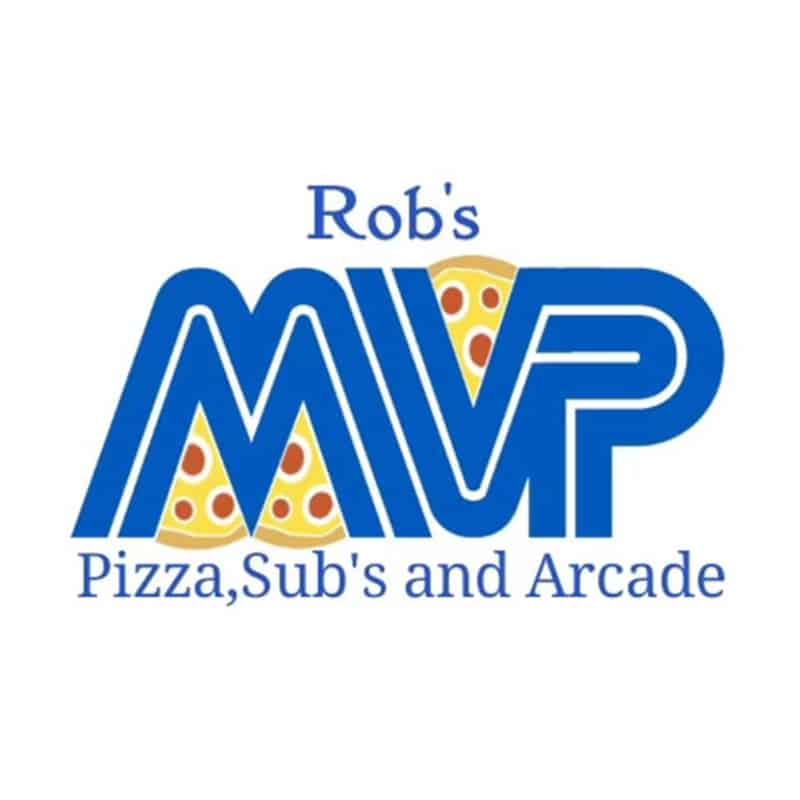 Rob's MVP Pizza is a new American run, no frills, pizza joint in Chengdu. Run by Rob from the States, the casual eatery has retro arcade games to keep you busy while you get your pizza fix – and a giant 110 inch screen to chill out and watch movies.
Rob travelled around America sampling pizzas from across the country (a hard job but someone has to do it hey), as inspiration for his pizzas at Rob's MVP Pizza. They're made with top ingredients, are real cheesy and arrive piping hot.
They also do a range of American style subs, drinks and sides like wings, wedges and fried mushrooms –  delivery, or to eat in.  Every week they have movie screenings on their giant telly (every Thursday), and twice monthly games nights.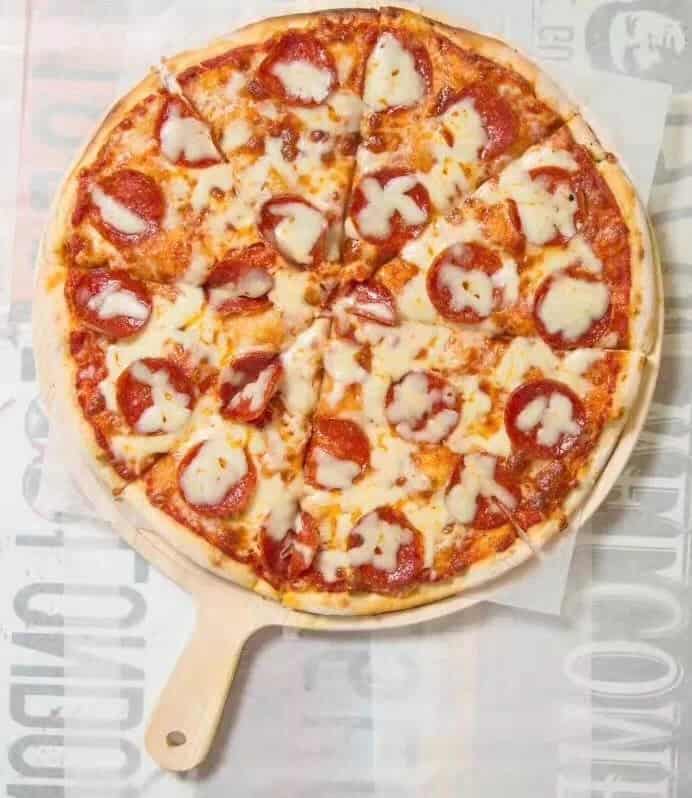 Opening Hours: 5 p.m. – 12 a.m.
Address: NO.12, Chang Shou Lu, Wu Hou District, Xin Hua Yuan, Building 4, Room 204; 新华苑4幢204号
Order through WeChat, ID: thespotchengdu
---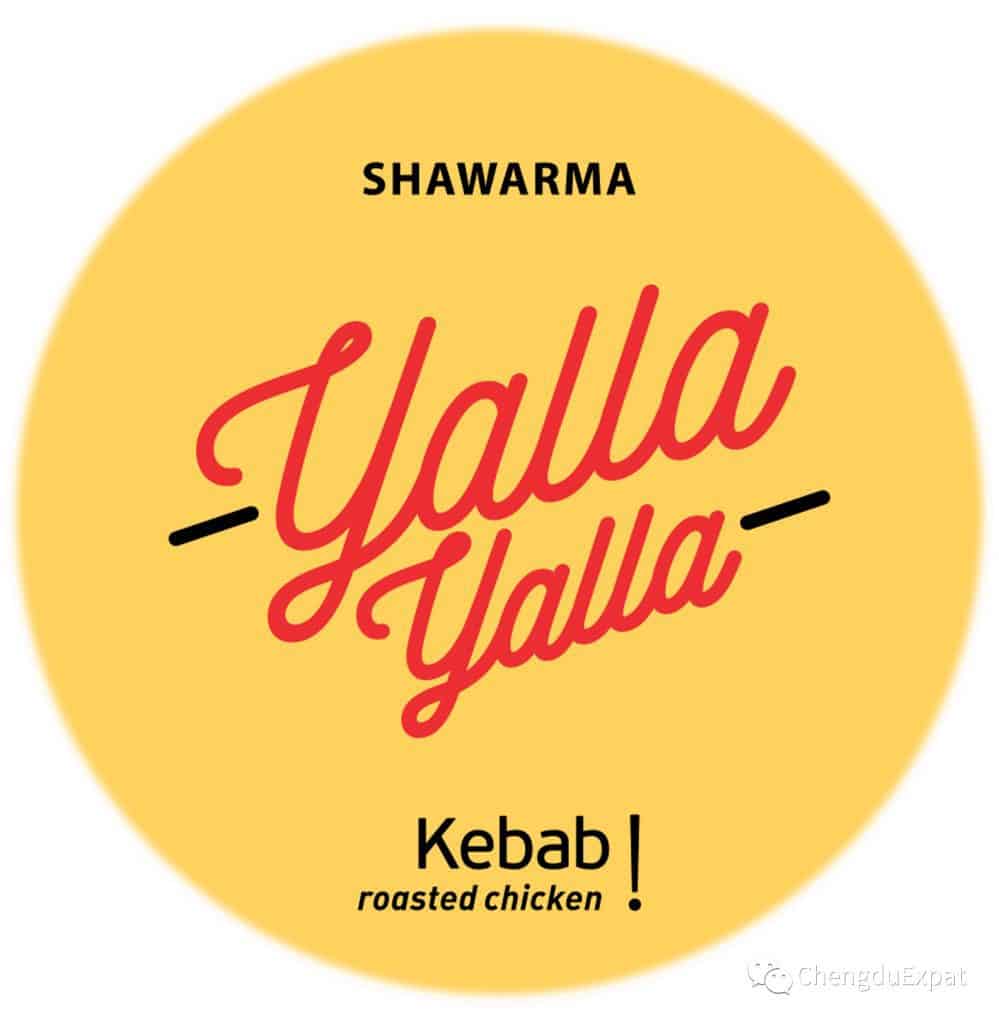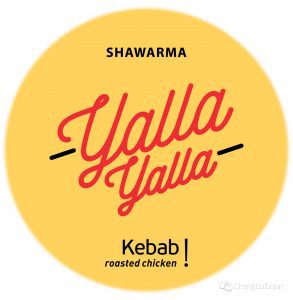 Yalla Yalla (from the team behind Safari Dubai) is a hole in the wall shawarma joint, just a stones throw from Lan Kwai Fong.
They serve up freshly made flatbread with halal chicken shawarma, falafel, and Indian style butter chicken.
There are just 3 seats at the bar in Yalla Yalla, as it's mostly geared up for delivery or take-away, but they'll deliver all the way down to Hua Yang, so fear not if you live outside the third ring road.
The chicken shawarma wrap (32RMB) was tasty, but it was the falafel wrap (22RMB) that stole the show. Crusted with sesame, the light, crunchy chickpea parcels sit happily drizzled in tahini with crisp pickled jalapenos and salad. You can add avocado if you like, but why reinvent the wheel. If you've really had a rough day and fancy the ultimate indulgence – their Shawarma Submarine (58RMB) is layered French fries, shawarma and salad – grilled under a decadent layer of cheese. You wont have room for seconds.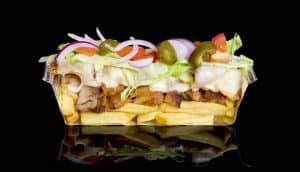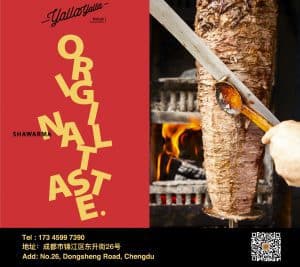 Opening Hours: 11am– 10pm
Tel: 173 4599 7390
Address: Jinjiang District, Dongsheng Street No. 26, 锦江区东升街26号
Order through WeChat, ID: yallayallachengdu
scan the QR-code für more info:
---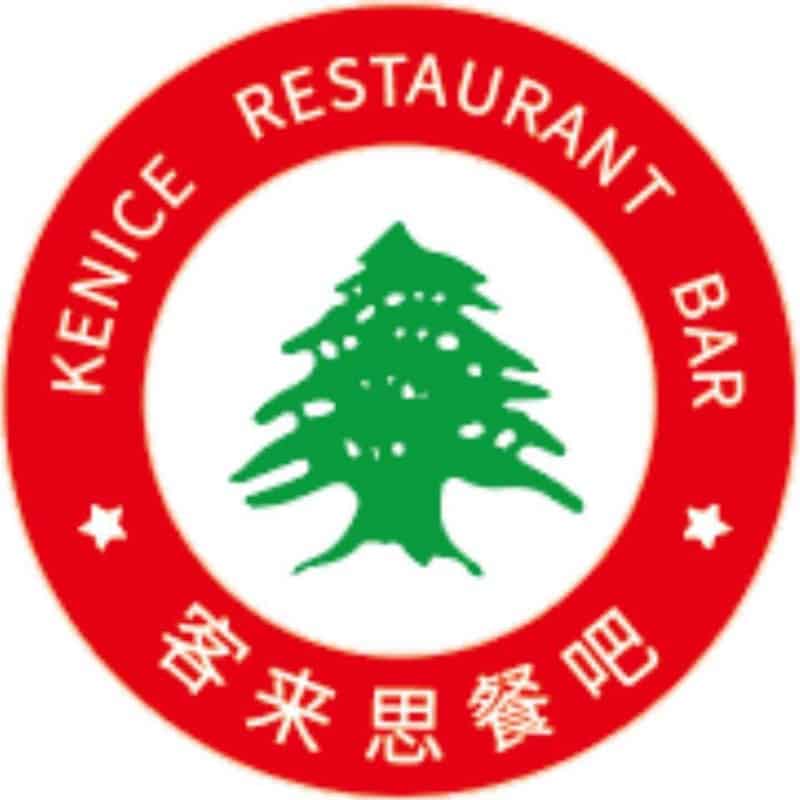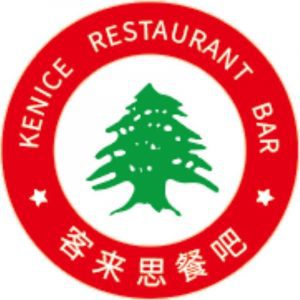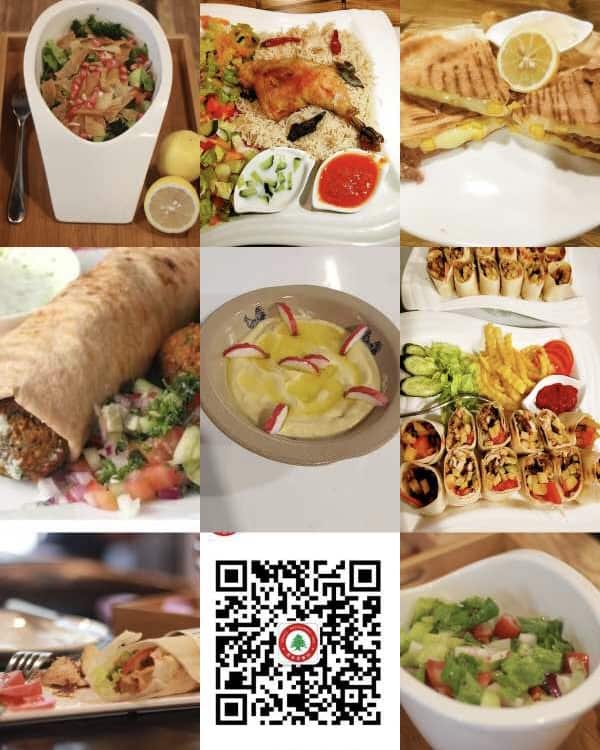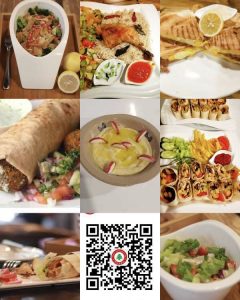 Address: Wuhou District, Changsong Road No. 56 (close to Kehua North Road), Kaiyue Square F1, 武侯区长荣路56号凯悦广场(高攀西巷2号院)
Scan the QR-code for more info
---
Indian food at it finest. You can find them in WaiMai. Try the Garlic Naan and a curry from their large selection.
Spice Magic Indian Cuisine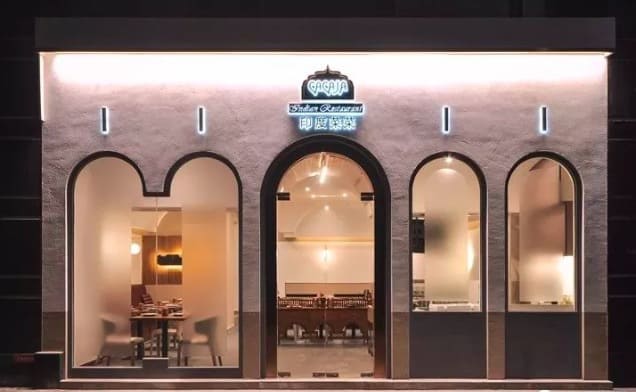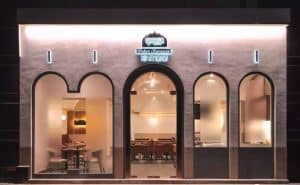 Opening Time: 10am-9.30pm
Addresse:
40-43, 1F, SOHO, North Kehua Road No. 60 科华北路60号SOHO费城1楼40-43号
Tel.: (028)85210318
Cacaja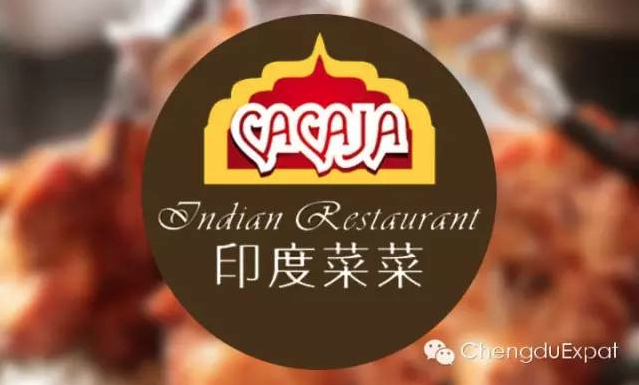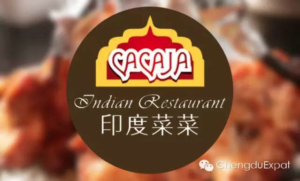 Opening Time: 10am-9.30pm
Address:
3F, Wanda Plaza, 29 Sect. 5th, East Ring 2nd Rd. 二环路东五段29号万达广场3楼
Tel.: (028)86652656
---
A decent cake in Chengdu isn't easy to come by, but the ladies from Cheesecake Love (formerly of popular bakery Cakey Butta) make delicious mascarpone offerings that will deliver for free inside the Second Ring Road. For further afield addresses you will need to use UBER. Favourites are the red velvet, Nutella and the rainbow cheesecake – there are also specials offered regularly. You can buy some cakes by the slice, in 6inch halves or as mini-cakes – but this depends on the daily availability.
If you want to check out other amazing food in Chengdu here is the QR-Code for the two big Food delivery Apps:
饿了么 E'lemo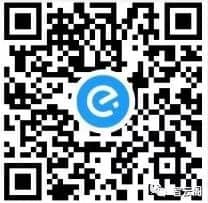 美团 meituan