Check out What's New in the 'Du [August 2016]
News
Experience Summer in Full Bloom: Bitanpiaoxue Chinese Afternoon Tea at The Temple House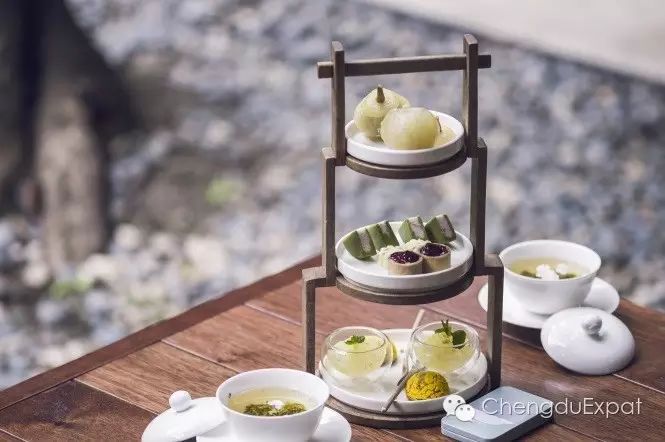 The Temple House has partnered with Bitanpiaoxue premium jasmine tea to present the "Summer Bloom" Chinese afternoon tea experience at MI XUN Teahouse. The tea set features a selection of desserts made with quality Chinese ingredients, created with the aromatic jasmine flower as the central theme and temptingly displayed on a three-tier cake stand.The first tier starts light on the palate with Poached Pear and Jasmine Grass Jelly. The next tier presents a colourful array of fruit tartlets, White Chocolate with Jasmine and Almond, and signature MIXUN teacakes made with mulberry leaf, mung beans, yam and cranberries, while the third tier hits the perfect sweet spot with Jasmine Sago and Jasmine Cream Puffs.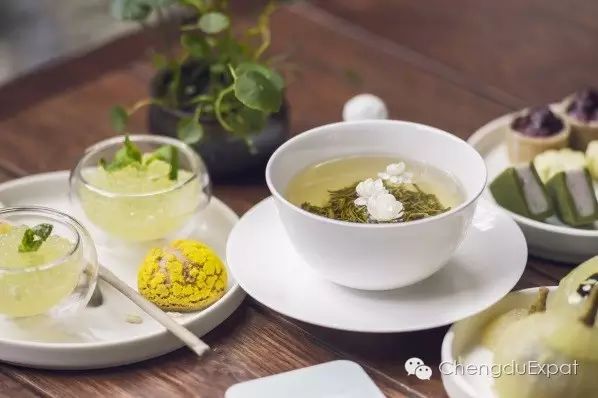 Priced from 188RMB nett for two people, the "Summer Bloom" afternoon tea is available daily from August 1st to September 30th, between 2:30pm and 5:30pm. Guests who order this limited edition experience will also receive an exclusive gift set including a Temple House gift card and special Bitanpiaoxue souvenir. To make reservations at MI XUN Teahouse, please call +86 28 6297 4193 or email mixun@thetemplehousehotel.com.
News
Panda-themed KFC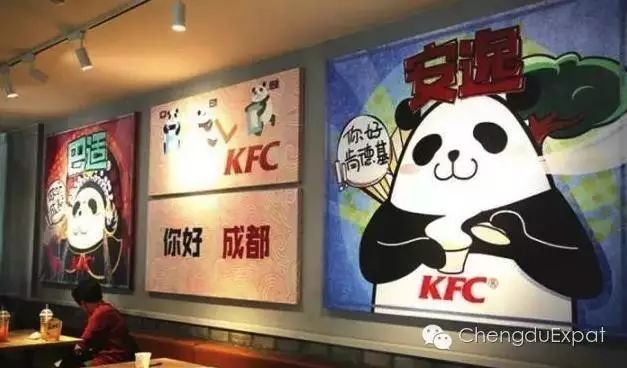 On June 25th, KFC announced the opening of its first panda-themed restaurant in the world on Chunxi Road. The restaurant has a unique layout and panda-themed decorations including photos and dolls on the walls, artificial bamboo trees and a large panda-shaped mailbox in front of the cashier counter. This KFC offers a recommendation on how to get to the Wide & Narrow Alleys and the Chengdu Research Base of Panda Breeding from the restaurant by bus, and it has also teamed up with the Chengdu Panda Post to make customized hand-painted postcards.
Address: F1-2 Chunxi Building, 1-27 Dakejia Alley, Jinjiang District
Business Hours: 6am-11pm
News
Gabriele Montevecchio appointed as new General Manager of Oakwood Residence Funder Chengdu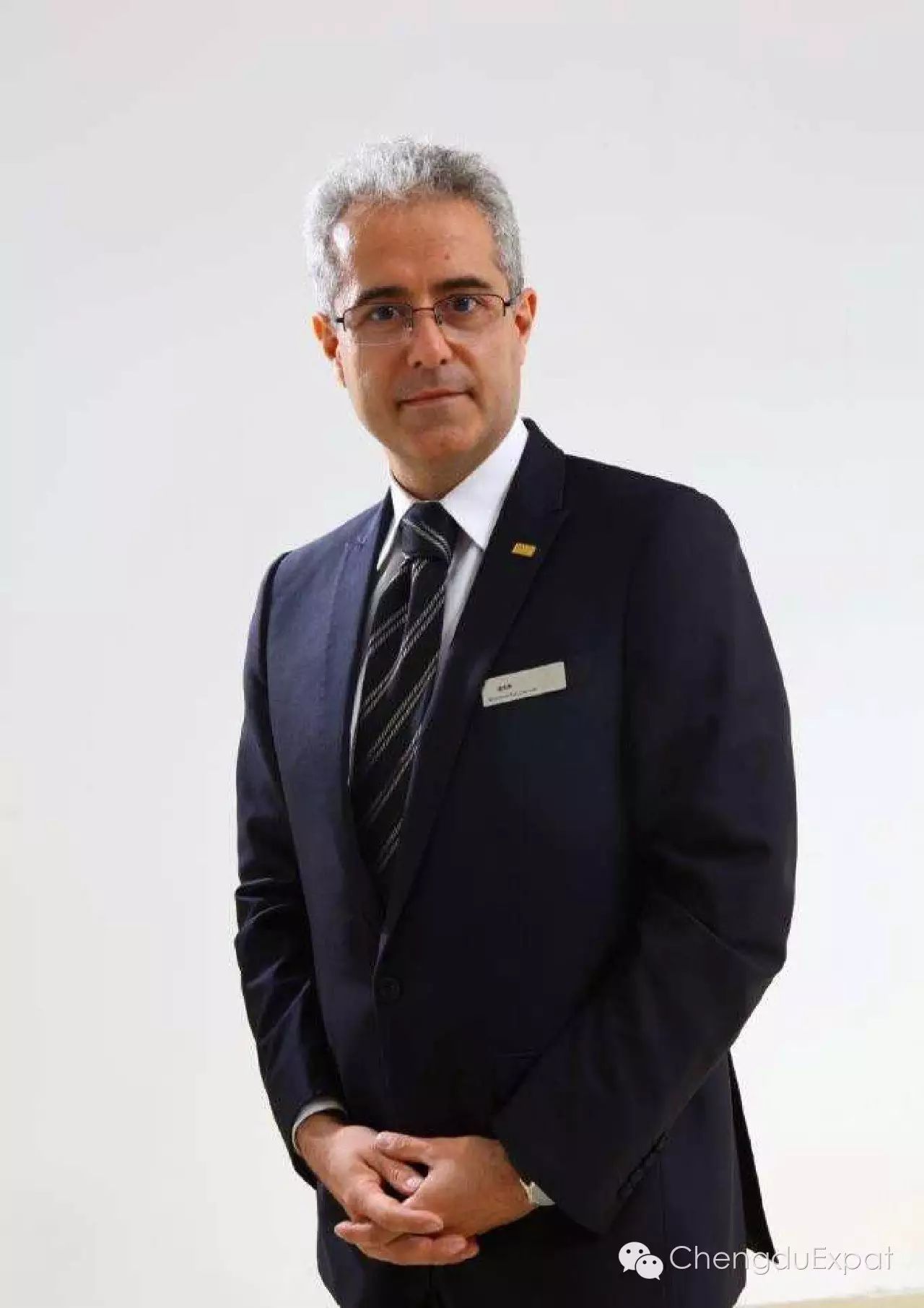 On June 29th, Oakwood Asia Pacific officially appointed Mr. Gabriele Montevecchio as the General Manager of Oakwood Residence Funder Chengdu. Mr. Montevecchio was born in Ancona, Italy and started his career in the hotel industry in China in 1995. He has occupied some important positions, such as the General Manager of Wanda Realm and Wyndham Groups.
In addition to the passion for his work, Mr. Montevecchio also loves cooking Italian cuisine and taking part in charity activities to help children in need. It is believed that under Mr. Gabriele Montevecchio, Oakwood Residence Funder Chengdu will keep the faith 'to be the most trusted name in serviced apartments worldwide' and reflect the best and the human face of personalized service.
News
Ascott Chengdu Appoints Key Management Positions
Ascott Chengdu has announced the appointment of key management positions in Ascott Raffles City Chengdu and Somerset Riverview Chengdu. Mr. Wilfred Hee will lead Ascott Raffles City Chengdu as Residence Manager, while Ms. Lydia Li expands her portfolio and assumes the role of Residence Manager for Citadines South Chengdu and Somerset Riverview Chengdu. Ms. Li will be supported by Ms.Charmaine Fu, Assistant Residence Manager for Somerset Riverview Chengdu. "With our expanding footprint in Western China, it is vital for us to expose and train our people across the brands.
Some of the key openings in the Western region include Somerset Xindicheng Xi'an and Somerset Yangtze River Chongqing this year and Ascott Nanbin Chongqing next year. We must groom our staff and provide opportunities for talents to develop within the group so that everyone plays a part in the grand plan of the group's expansion," says Mr. Daniel Wee, Area General Manager for Central West China of The Ascott Limited.
News
Chengdu Metro Line 3 Officially Opened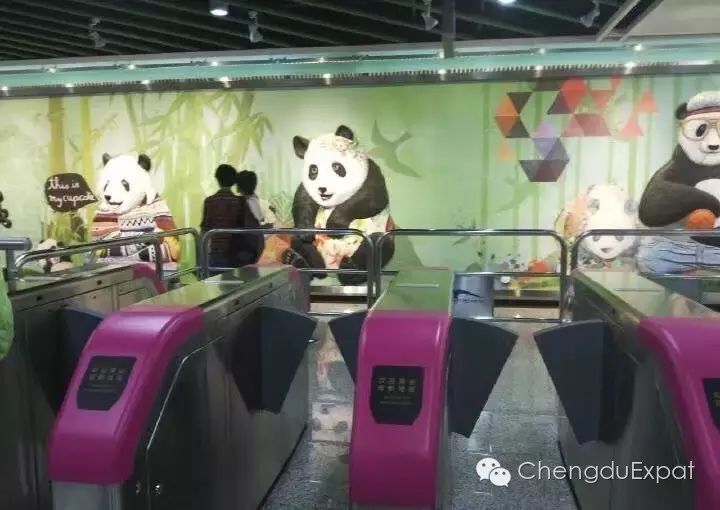 Chengdu's brand spanking new Metro Line 3 opened to the public for the first time on July 31st. Residents and commuters can now take Line 3 from Hongpailou all the way to Chengdu Junqu General Hospital. Even more good news for all the panda fans out there: a special panda-themed train is set to run through Metro Line 3. Elements of everyone's favourite black and white bear can be found on the train's seats, windows and overhead hand holders.
The opening of Line 3, coloured pink, marks the first phase in the line's construction, with a further two sections to be added to the line in the near future. When complete, Line 3 will connect the suburbs of Chengdu to the very centre of the city.
News
Lucky number 100,000
On Thursday August 4th at Chengdu's German Consulate, Ms. Zou Yijia received the 100,000th visa to be issued since the consulate opened in 2004. Ms.Zou, a 21-year-old resident of Chengdu, applied for a German visa in order to travel to Baden-Württemberg to study Communications at Karlsruher Institute of Technology. Ms. Zou was very surprised that she was lucky number 100,000 and was greeted by the Consulate General with a large bouquet of flowers and a typically German buddy-bear while the consulate team wished her luck in her studies with German sparkling wine and pastries.
Event
2016 Chengdu International Sister Cities Youth Music Festival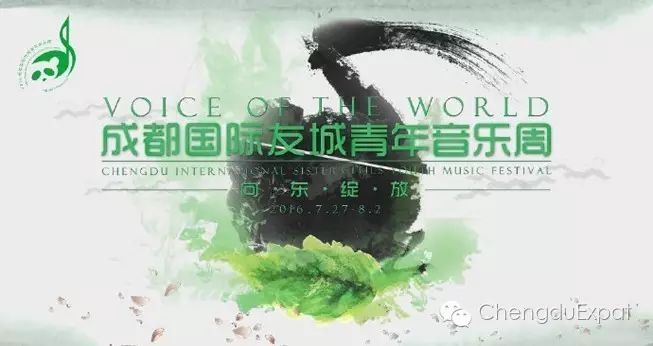 On July 29th, the 2016 Chengdu International Sister Cities Youth Music Festival was held in Eastern Suburb Memory Park. The festival saw the participation of nearly 500 performers from China, France, Mexico, New Zealand, Russia, Argentina, US, Israel and Pakistan. The annual event highlighting the international exchange of music among young musicians has been held for ten straight years, being attended byperforming art troupes from Chengdu's sister cities from all over the world.
Event
Chengdu Bids Farewell to the G20
The end of increased metro security checks and a return to grey skies marked the end of Chengdu playing host to the G20 Finance Meeting on July 23rd and July 24th. Among the agenda items discussed during the meeting were global terrorism, the growing refugee crisis, the failed coup in Turkey and, of course, Brexit.
Official communiqués from the G20 meeting of central bankers and government officials revealed that the recent British EU Referendum result had added to the feeling of 'uncertainty' in the global economy. However, it's not all doom and gloom for the global economy: officials in Chengdu insisted that G20 countries were "well-positioned" to tackle any future economic problems caused by Brexit.
Event

Chengdu Entrepreneurship Meetup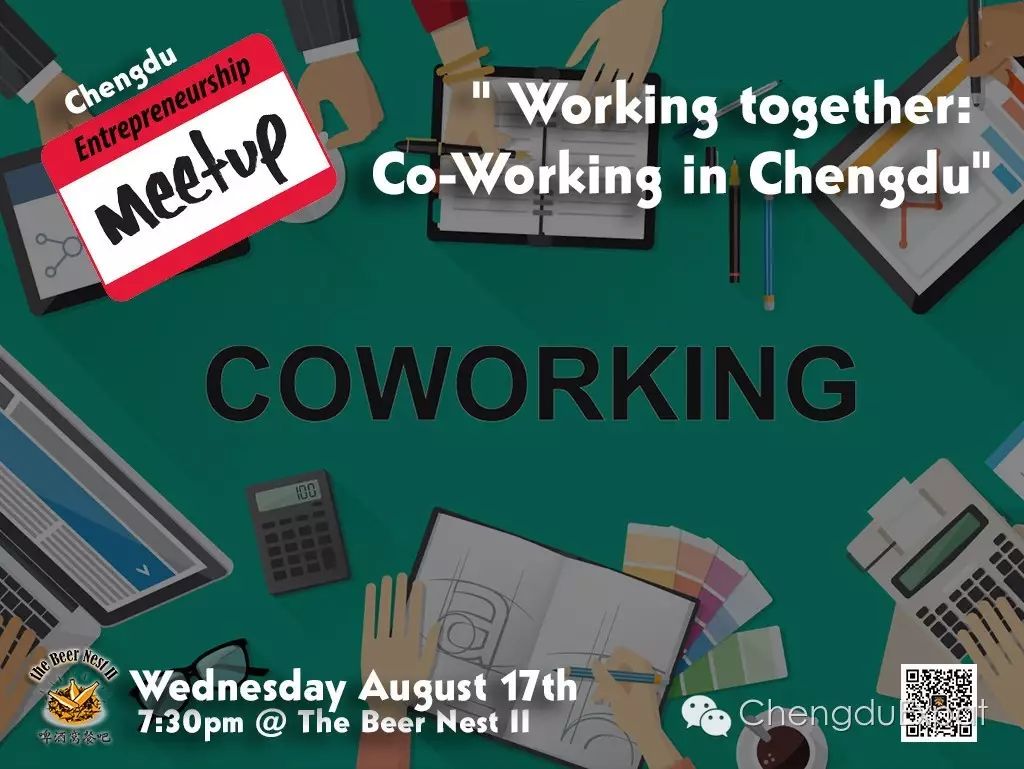 For more than two years, the Chengdu Entrepreneurship Meetup has been held every 3rd Wednesday of the month starting at 7:30pm. It's a free event for anybody interested in entrepreneurship and operating a business and includes presentations, idea pitches, Q&A and networking. Feel free to join and hear the stories of trailblazing and building businesses in Chengdu! Organized every 3rd Wednesday of the month @ The Beer Nest II, Brewpub & Kitchen.