Ever tried to order food in Chengdu but your Mandarin is lacking? It's not the easiest of tasks, but there's finally a solution. Introducing the brand new Munchwich ordering platform, the MunchApp!
The MunchApp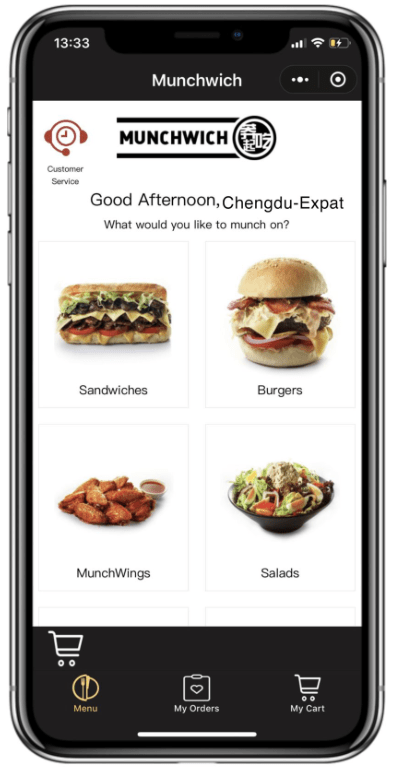 A MiniProgram accessible from within WeChat
to make your Munchwich ordering experience
faster, streamlined and more convenient.
Efficient
•
Personalized
•
Live order tracking
•
Schedule your Munchwich order
•
Customizable address book
•
Pay cash or with WeChat
The best way to order your Munchwich yet!
Simply scan the QR code below for both delivery and collection. Cash and WeChat payment are both acceptable.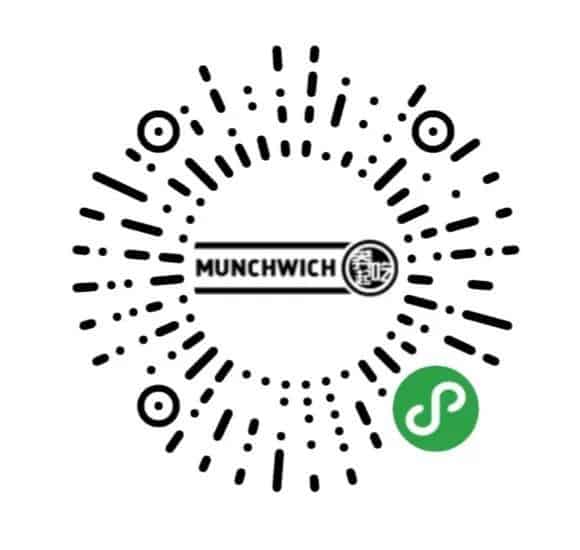 2F, Blue Carribean Plaza, No.143, Kehua North Road
科华北路143号蓝色加勒比广场二楼
 Daily 10:00 – 02:00