A once in a life time event, the Tibetan New Year and Chinese New Year fall at the same time.
With most people receiving a 7 day holiday for the New Year, why not take the time to have a 7 adventure.
Enjoy and immerse yourself in the picturesque last pure land and meet the most friendly rustic Tibetan Villagers.
A time of celebration you'll be able to see their most ceremonious traditional clothes up close.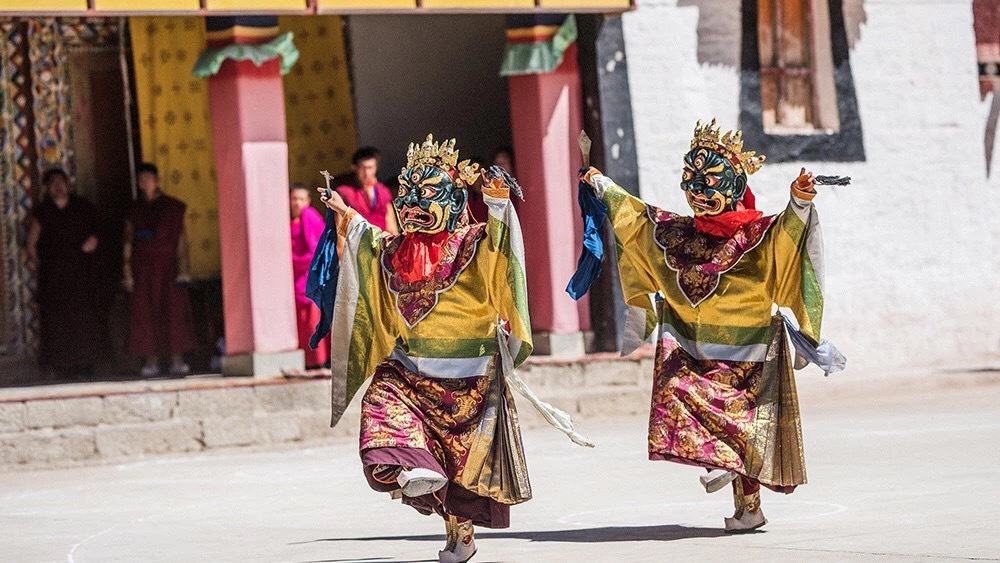 Spend Tibetan New Year, referred to as Losar, in Daocheng Yading and get to know its hidden beauty before the rest of the world.
Daocheng Yading is an ethnic Tibetan area in Garze Tibetan Autonomous Prefecture, where around 95 percent of the population of 30,000 is ethnic Tibetan.
This obscure and archaic-looking religion has produced one of the most enlightened cultures on earth. Not only does it have a beautiful and colourful culture to be explored but also magnificent and stunning sceneries. 
You can freely unwind yourself in the Tibetan tranquil forests, valleys, snow-capped mountains, vast grasslands and azure lakes while Yaks and sheep graze, and eagles fly overhead.
See the Tibetans in their most festive spirit, where they cheer for the coming new year by dancing, singing, and merrymaking.
The Dacheng Yading road trip, along with the Tibetan areas along the way, will be one of your best traveling choices.
It is the trip you at least have to experience once in your life to worship west Sichuan's sanctity, purity and uniqueness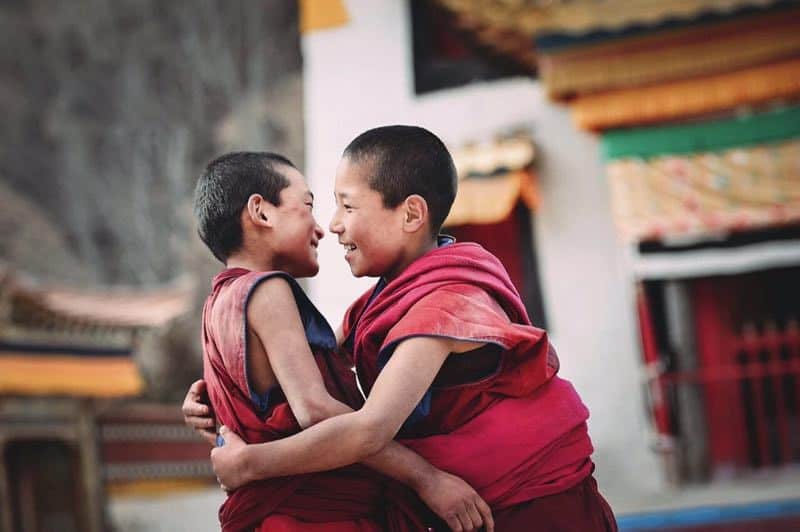 ITINERARY
February 4th
Day 1: Chengdu – Kangding – Zhonggu 298km  5 hours
Set off at 1.oopm , have a meal in Luding and head to Kangding afterwards. You'll enjoy the natural and wild hot springs in Kangding, which is the one and only naturally-formed mineral hot spring in Kangding, only known to locals. Kangding is the first jumping stone to plateau for tourists, who are travelling to Ganzi Tibetan region or planning travel to Lhasa, the capital of Tibet Autonomous Region. 
Surrounded by snowy mountains, sink yourself into the mineral hot spring, talk with people from different backgrounds and drink beer.
After the hot springs, you will check in the local Tibetan home-stay, dance with the Tibetan villagers close to the bonfire and feel the New Year vibe. 
February 5th
Day 2: Zhonggu – Tagong – Litang 304km, 6.5 hours
Set off at 8 a.m. for the next destination. Arrive in Tagong,  also called "Lhagang," around noon. Situated in the ancient Kham region, at an altitude of 3,700m, it is one of the highest towns in the world, offering an unfettered window into the Tibetan people and culture.
It is home of beautiful grasslands, devoted monks and Tibetan nomads with their thick-coated yaks. With the magnificent Golden Padoga and the majestic Mount Yala (5,820m), it is truly one of the most beautiful places to visit. You will explore the spiritual and religious symbols for the locals which remain untouched.
Head to Litang in the afternoon.
February 6th
Day 3: Litang – Daocheng Yading
In the morning, you will visit Ganden Thubchen Choekhorling Monastery, commonly known as Litang Temple. Originally built in 1580 by the 3rd Dalai Lama, Sonam Gyamtso, it is the largest monastery of the Tibetan Buddhism yellow sect in the Kham area.  
Here you'll watch Buddhists pay respect to Buddha and do the religious Sutra Chanting.
Then heading to Daocheng Yading in the afternoon, you'll check in to the comfy and luxurious hotel, and prepare for the Losar celebrations.
February 7th
Day 4: Daocheng Yading
In the morning, join the devoted local Tibetans and pilgrims for the New Year pray, make your own blessings loved ones and friends, and see how the pilgrims murmur their silent sutras while walking around the huge prayer wheels as a daily routine.
Attend the most holy and religious sutra chanting ceremonies in majestic monasteries later. 
In the afternoon, the group are going to try the traditional craft of Asi Tu Tao (ceramics), which is listed on the UNESCO World Cultural and Natural Heritage List. Walls on the rooftop are subsequently waiting for you to unleash your artistic talents and potentials. 
In the evening, we will be invited to the local Tibetan family and see the real Tibetan houses. Try on the Tibetan clothes and have a bite of Tibetan New Year food will lead you to better and deeper understanding of this religion.
Set off the fire crackers, dance Guo Zhuang with well-dressed Tibetan friends around the bonfire to kickstart the Tibetan New Year will build your memories forever.
February 8th  
Day 5: Daocheng Yading
Free day in the absolute nature. You can choose trekking a long journey to visit the most beautiful lakes and snowy mountains. Immerse yourself in the picturesque nature and let it sweep off all your worries.
In the evening we will have a rooftop party in the hotel, where you can enjoy the magnificent Milky Way, which you can never see in the city.
February 9th
Day 6: Daocheng Yading – Xindu Qiao 420.5km 7 hours
Set off at 9 a.m., arrive in Litang for lunch and head to Xindu Qiao, which is famous for being picture paradise, with its constantly changing rays of light, thus you can capture different views almost every second.
February 10th
Day 7: Xindu Qiao – Chengdu 349.9km 5 hours
Enjoy the chilling morning. Hit the road back to Chengdu and arrive around 6 p.m.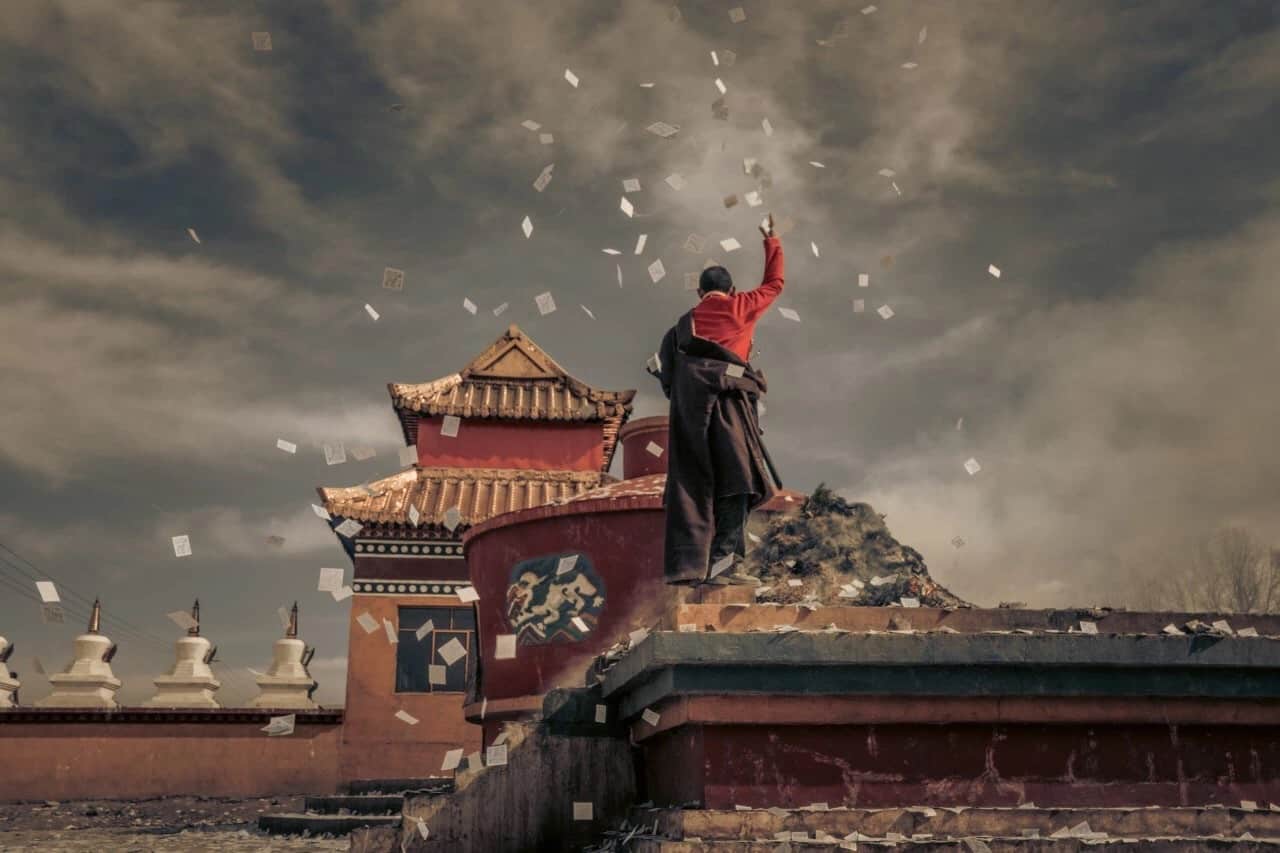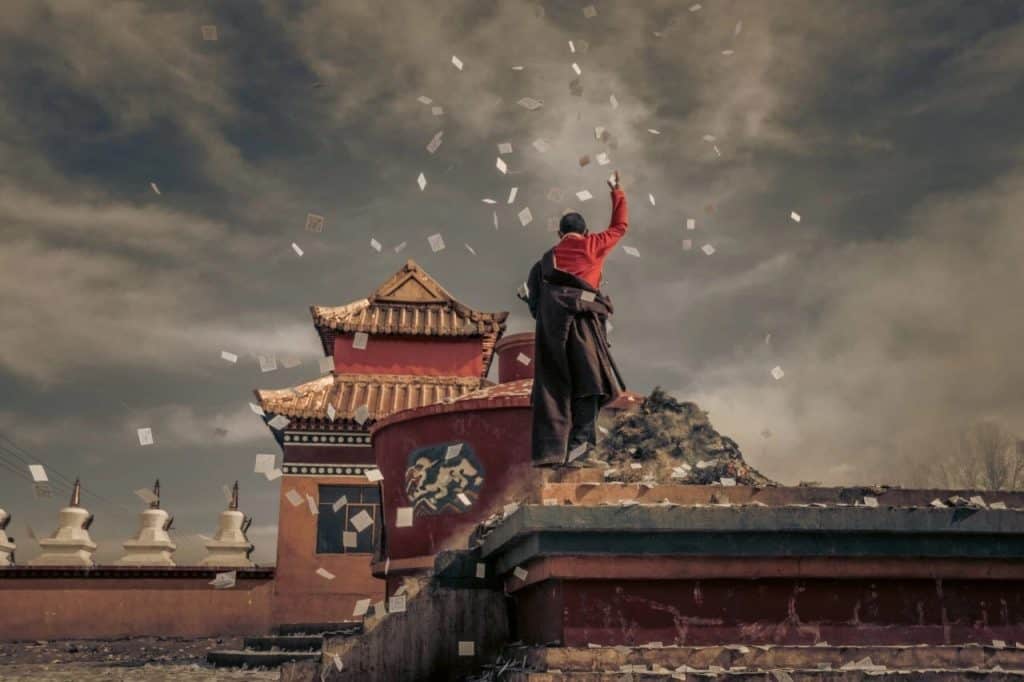 PRICES
Package A:
3680RMB/pp
Date
February 4th-February 10th (Spring Festival)
Duration
7 days & 6 nights 
Including:
All bus transportation, incl. toll fee and an experienced driver.
1 outdoor guide and 1 bilingual events organiser (only have 1 bilingual outdoor guide if we get fewer than 20 people)
6 nights' accommodation (home-stay/1 night, guesthouse/2 nights, luxurious hotel/3 nights).
13 lunches/dinners & 6 breakfasts
Organising and materials needed
Outdoor insurance
Hot-spring ticket
All other tickets involved
Excluded:
Expenses not mentioned above
Package B:
1180rmb/pp
Date
February 7th-February 9th
Duration
3 days & 2 nights 
Including:
1 outdoor guide and 1 bilingual events organiser (1 bilingual outdoor guide if we get fewer than 20 people)
2 nights' accommodation(luxurious hotel/2 nights).
5 lunches/dinners & 2 breakfasts
Organising and materials needed
Outdoor insurance
All other tickets involved
Excluded:
Expenses not mentioned above
Transportation to Daocheng is not included*
For more details and to contact WalkingBook, the organisers, on their offical WeChat below
Or add Wechat ID: Karan294774646