On May 5 and 6, the founders of Black Rock, the UK's most cutting edge whisky bar – Thomas Aske and Tristan Stephenson, were in Chengdu to share their love of whisky. At a series of events, both whisky lovers and those new to the spirit, learnt and tried something new.
We found it inspiring how the duo demolish barriers of entry to the exciting world of whisky, by sharing and tasting, and making the guests enjoy new insights into the versatile and delicious liquor.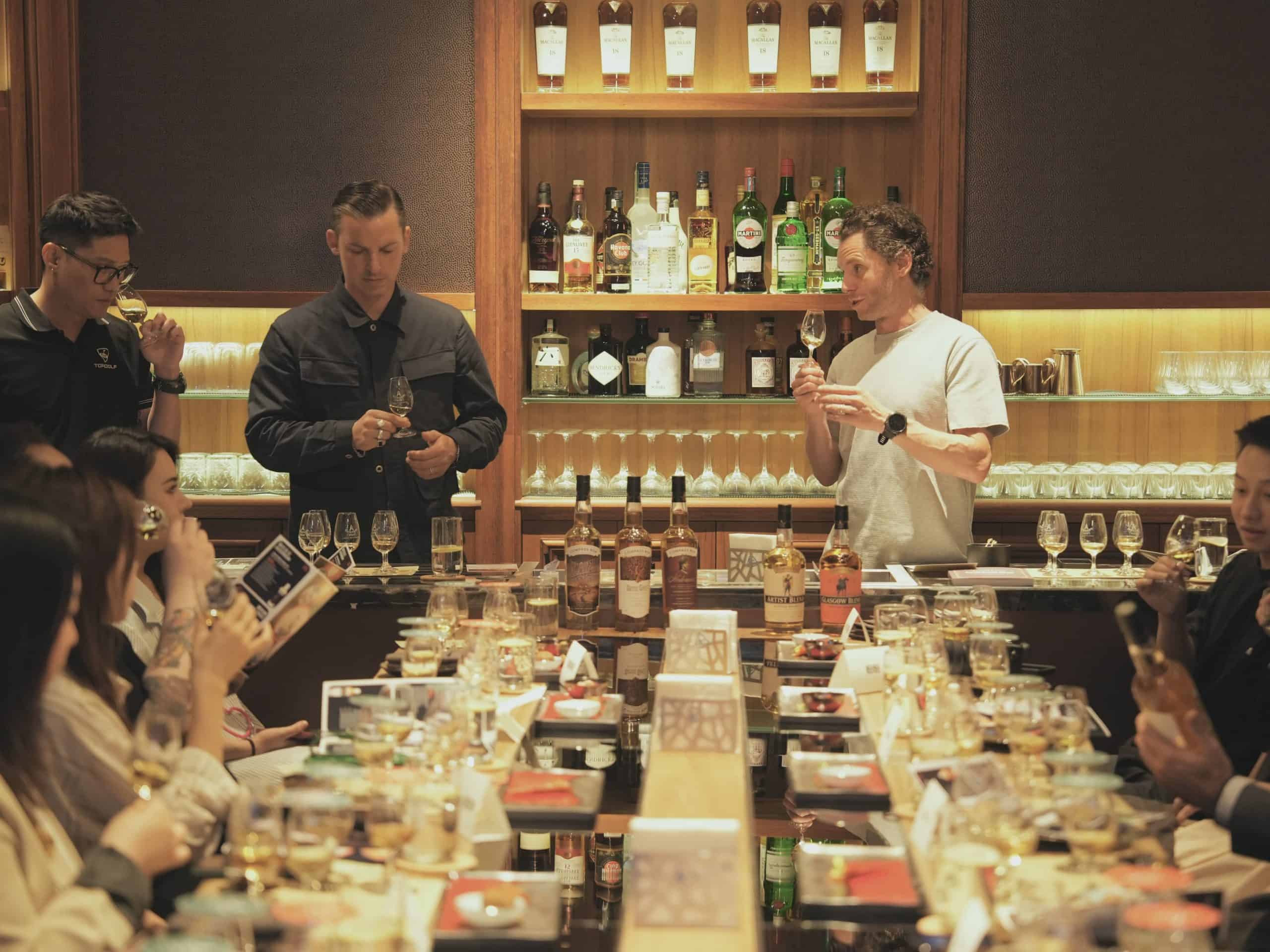 Chengdu is only the 3rd city in the world to have a Black Rock!
At the centre of Black Rock in Topgolf Chengdu stands an epic 100+ year old, 4.5 meters pine tree trunk table from Papua New Guinea. With two whisky aging channels lined with American oak and French Limousin oak, these drinks are served straight from the pouring taps at the end of the trunk.
With a beautiful terrace, Black Rock is the perfect nightcap after a long day.
Black Rock originated from London and is all about bringing flavor to the forefront and helping guests discover whisky in a new way.
There's no big talk, just a straightforward journey to find out what you like. The concept simplified the flavor profiles into: sweet, spice, fruit, fragrance, balance and smoke. We really liked the fact that all their whiskies were organised according to flavour, not by brand or region.
Their cabinets have several shelves, all representing a different price tier and organised into the above mentioned six different flavour profiles. This enables the guests, whether a novice or experienced whisky connoisseur, to choose their drink wisely.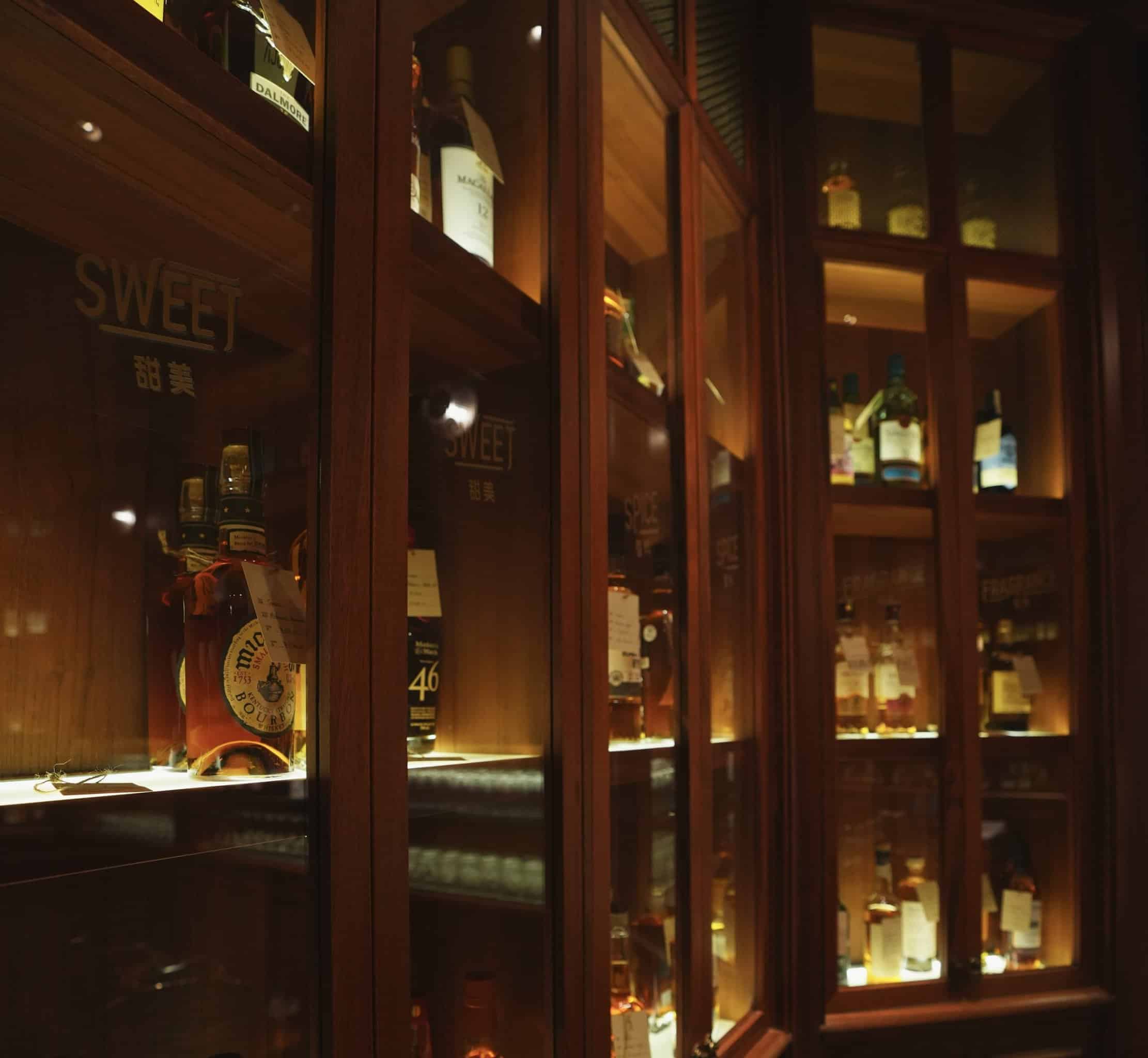 "This ingenious idea not only makes choosing whisky easier for the novice but also brings new bottles to the attention of old hands." – Financial Times
Their special 6 cocktails are available till June 30th!
Check out the unique menu below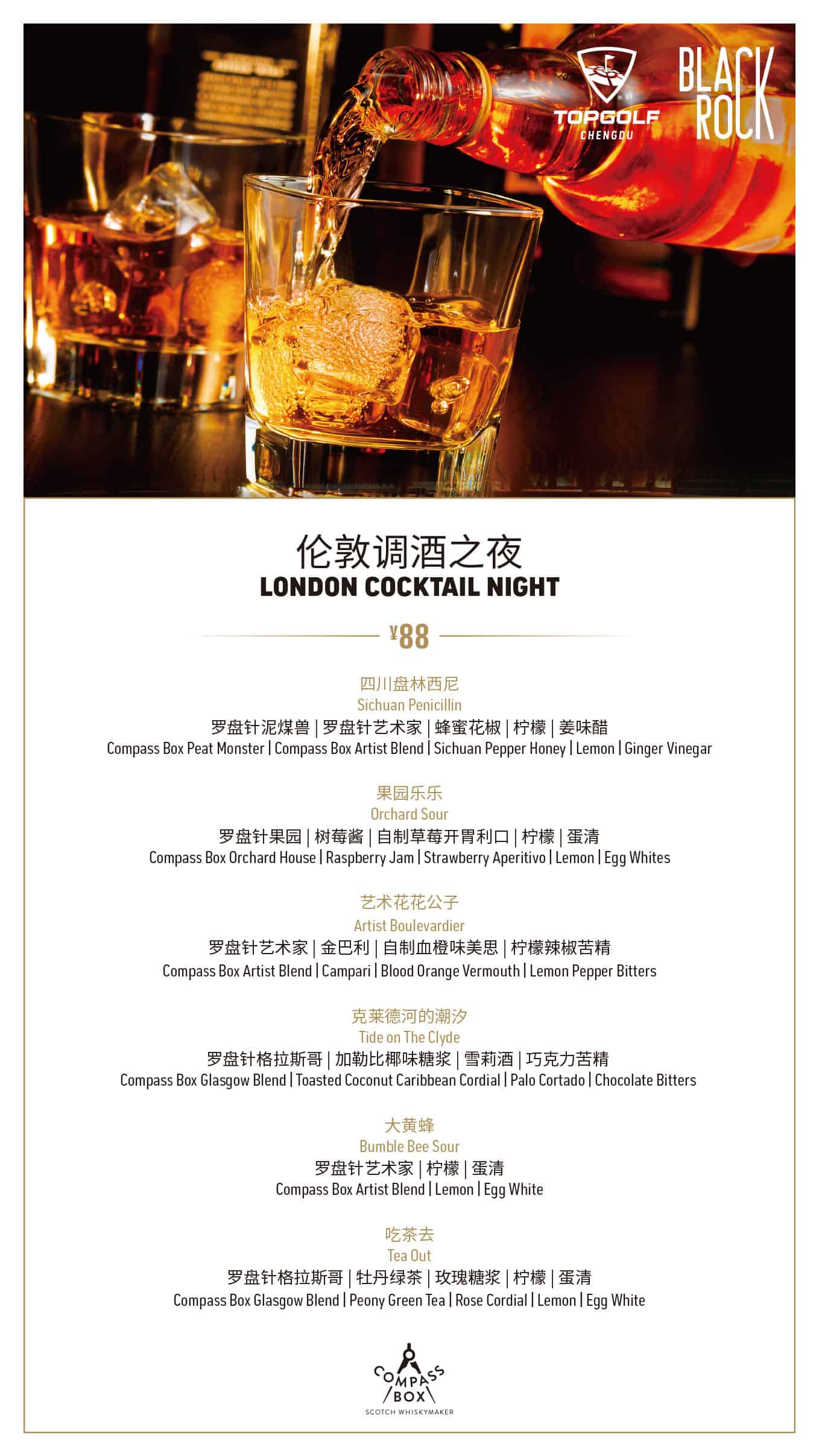 Want to up the ante to your night out?
Pair your special cocktail with steak and seafood at TOH'RO steakhouse!
Until June 30th, purchase our 888 RMB set menu for 2 at TOH'RO and get 2 whisky specials!
Opening time:
Daily, 6pm to late
Venue/ Address:
Topgolf Chengdu, Level U
拓高乐成都体育娱乐中心, U层
Wuhou District, Jincheng Avenue No. 1777
武侯区锦城大道1777号
Contact:
028-60119074