China will be implementing a more 'proactive, open and effective' policy to attract overseas expertise. Through this new policy, it will hopefully become easier for foreigners to start working here legally.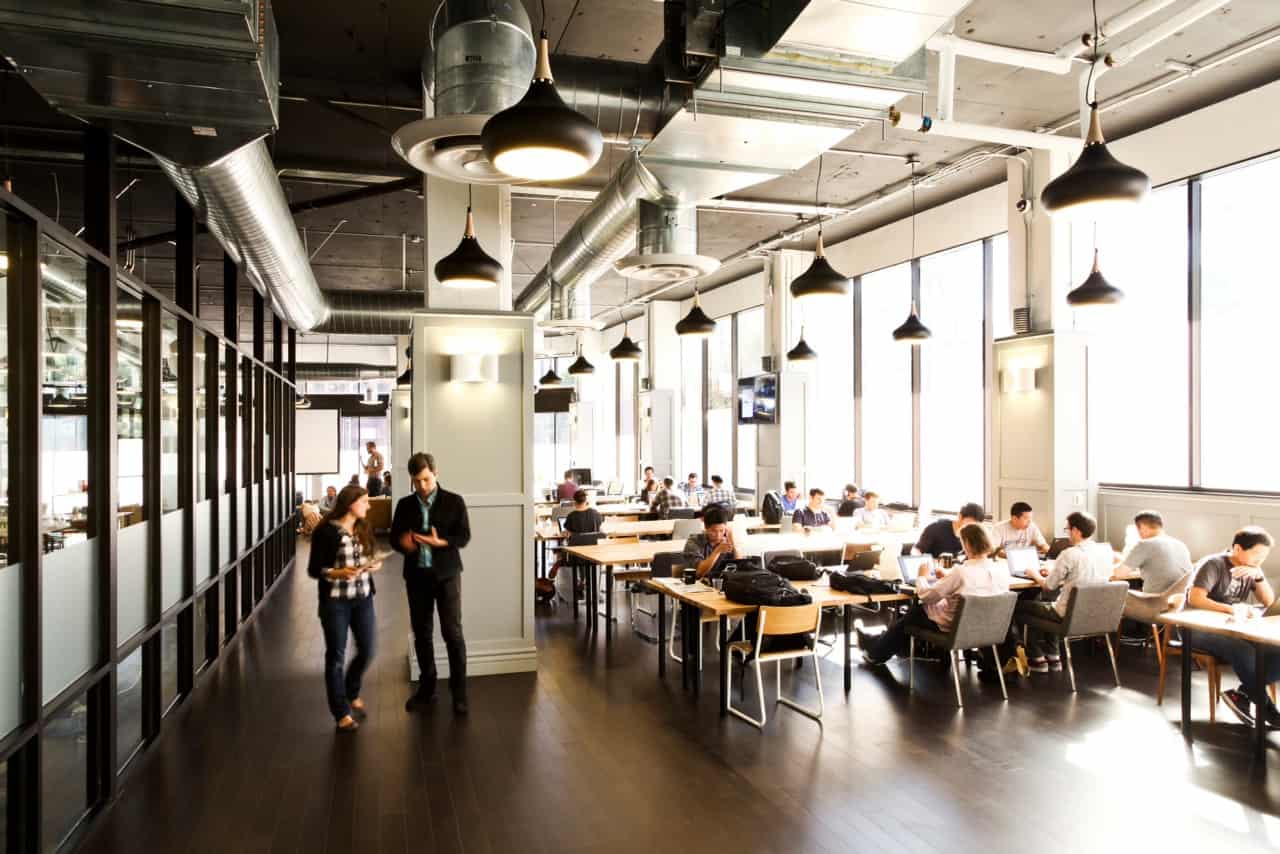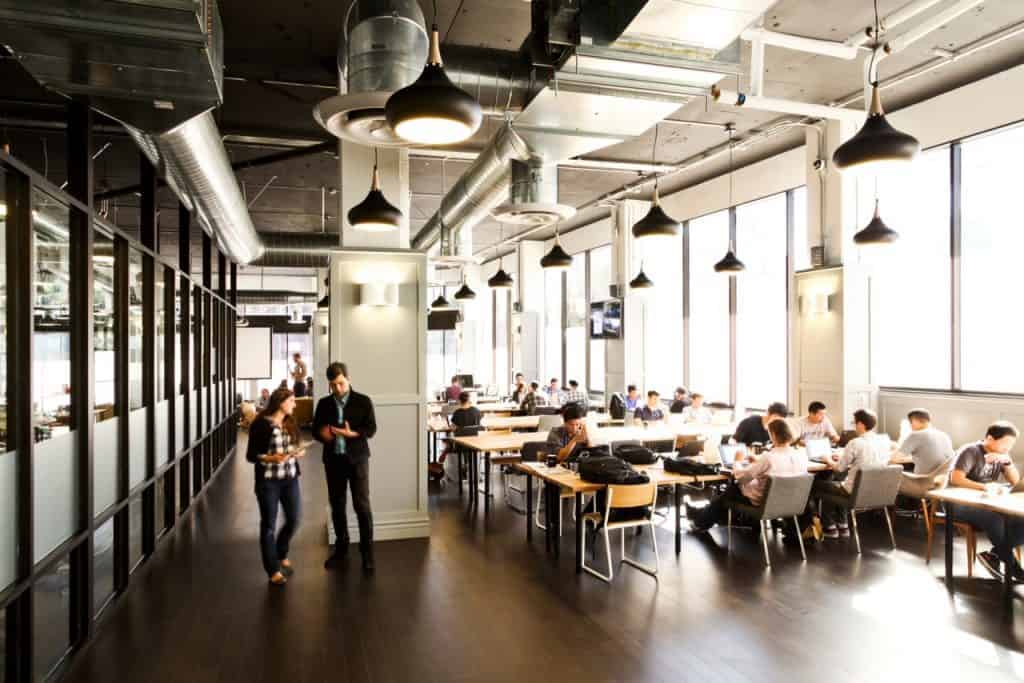 Permits and certificates required to work in China
According to the Exit and Entry Administration Law of China:
Foreigners who work in China must obtain a work permit and a work-type residence permit in accordance with relevant regulations. No entities or individual shall employ foreigners who don't have these two documents.
Options:
Apply online from outside China for a Foreigner's Work Permit Notice
Apply for a Z or R visa at a Chinese embassy or consulate
Apply for the Foreigner's Work Permit at a foreigner work management department
Apply for work-type residence permits at a public security department
Do you meet the basic requirements to work in China?
Employers Must:
Be legally established, without record of severe illegal behavior or lack of credit
Employ foreigners for specialised posts that comply with national regulations, where no suitable Chinese candidates are available
Pay foreigners at no less than local minimum wage standards
Obtain approval needed by industrial management departments according to laws and regulations
Applicants Must:
Be aged over 18, be in good health, have no criminal record, have a definite employer in China, and have necessary professional skills and knowledge
Apply for positions that are much needed in China and facilitate China's economic development
Comply with laws or regulations covering foreigners' work in China
Applying for a Foreigner's Work Permit
The State Council Leading Group for the Reform of Administrative Examination and Approval System (SAFEA) is in charge of implementing the new Foreigner's Work Permit system, officially implemented on April 1, 2017:
Foreign Expert Work Permit + Foreigner Employment Permit = Foreigner's Work Permit
Only 7 items are needed for application:
Application form for Foreigner's Work Permit
Job qualification certificate
Medical certificate (except for foreigners who already have a valid residence permit)
Employment contract, employment certificate, or government authorisation letter
Passport, visa or valid residence permit
Certificate (diploma) of highest academic degree or relevant vocational qualification certificate
Non-criminal record certificate
Note: Application materials also need 'visas'
According to international practices, some of the application materials, including academic degree diplomas or vocational qualification certificates, and non-criminal record certificates, must have consular authentication.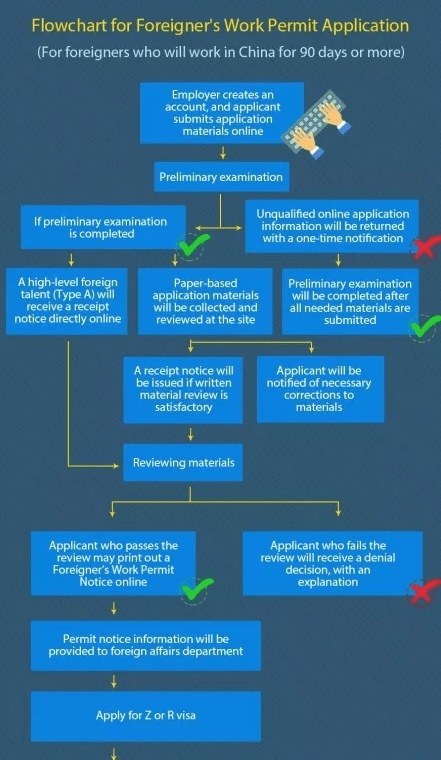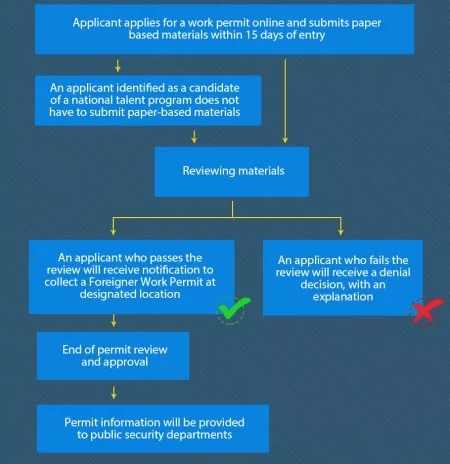 'Green Channel' for 'High-End Foreign Talents'
High-end foreign talents include scientists, leading sci & tech professionals, international entrepreneurs, and talents who meet the score assessment standards. For these individuals, the 'green channel' can simplify and streamline the application process further.
Green channel procedures include:
Online application, paper material verification not needed if already recruited by relevant national talent programs
Requiring only an applicant's commitment regarding a non-criminal record certificate, only certain applicants may proceed on a personal confirmation basis in regards to their highest academic degree diplomas, or any other professional qualifications. Others may be required to provide supporting documents.
Other green channel points of note:
High-end talents (type A) with other types of visa or valid residence permits already in China may apply for a Foreigner's Work Permit directly
Processing time of application, extension or cancellation of a Foreigner's Work Permit is reduced to 5 work days
May apply for a Foreigner's Work Permit with a valid period of a maximum of 5 years