Over the last weeks, the Chinese internet got flooded with information and posts from happy/ delighted fans that the American pop rock band would visit China in November 2023, including a gig in Chengdu.
We unfortunately regret to announce that Imagine Dragons officially debunked the rumors on their official Weibo (see below), adding that the Berlin concert was the last one for the Mercury Tour.
Sorry guys, and fingers crossed for OneRepublic in 2024!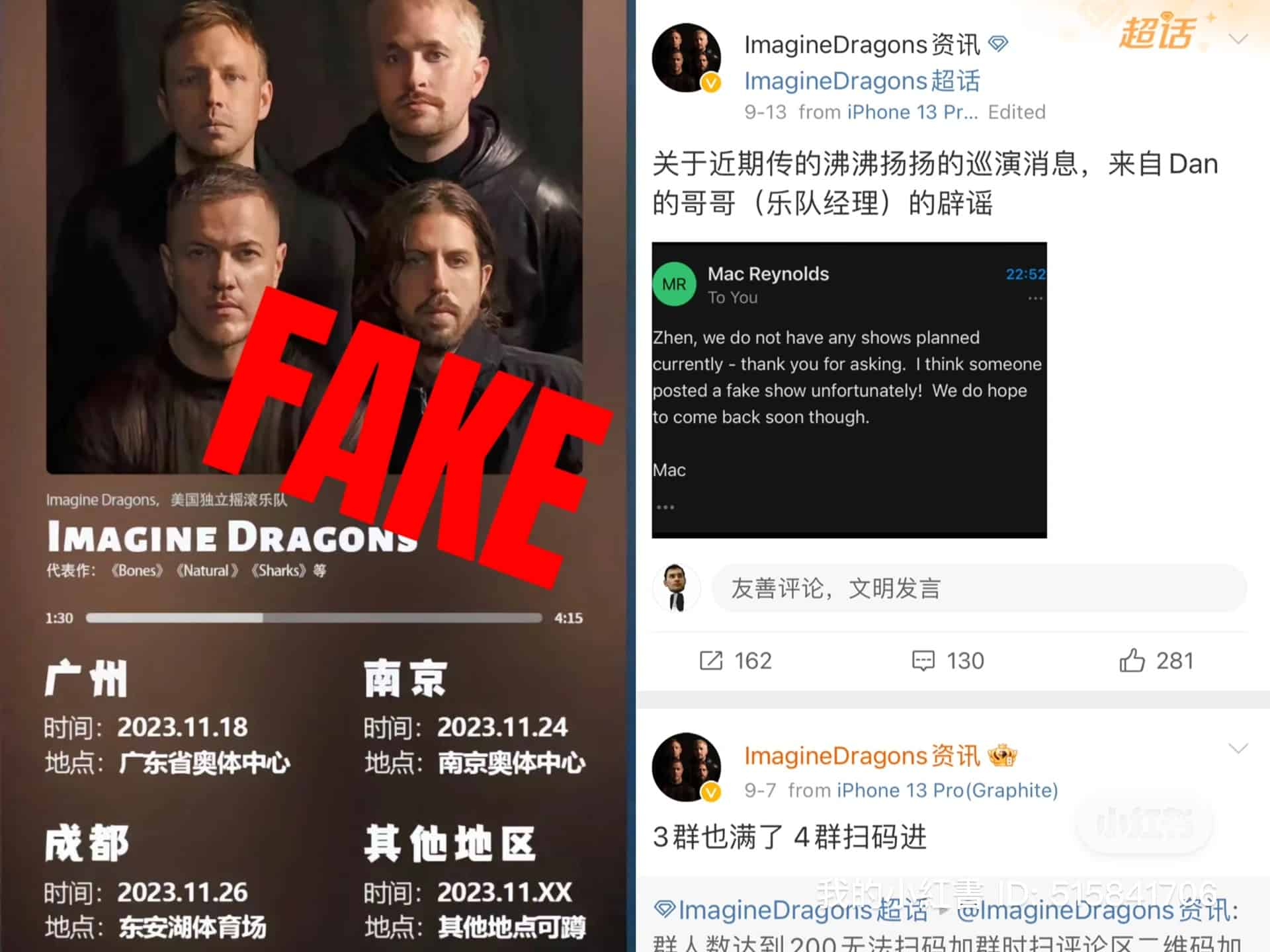 Screenshot: Imagine Dragons' official Weibo