The Ministry of Foreign Affairs of The People's Republic of China, and the National Immigration Administration of The People's Republic of China have just announce breaking news: From 28 September 2020, foreign nationals holding valid Chinese residence permits for work, personal matters and family reunions will be allowed to enter China without having to applying for a new visas. If your visa has expired during the pandemic and you are abroad – you can now apply for a new one. 
 Official notice below CH/EN: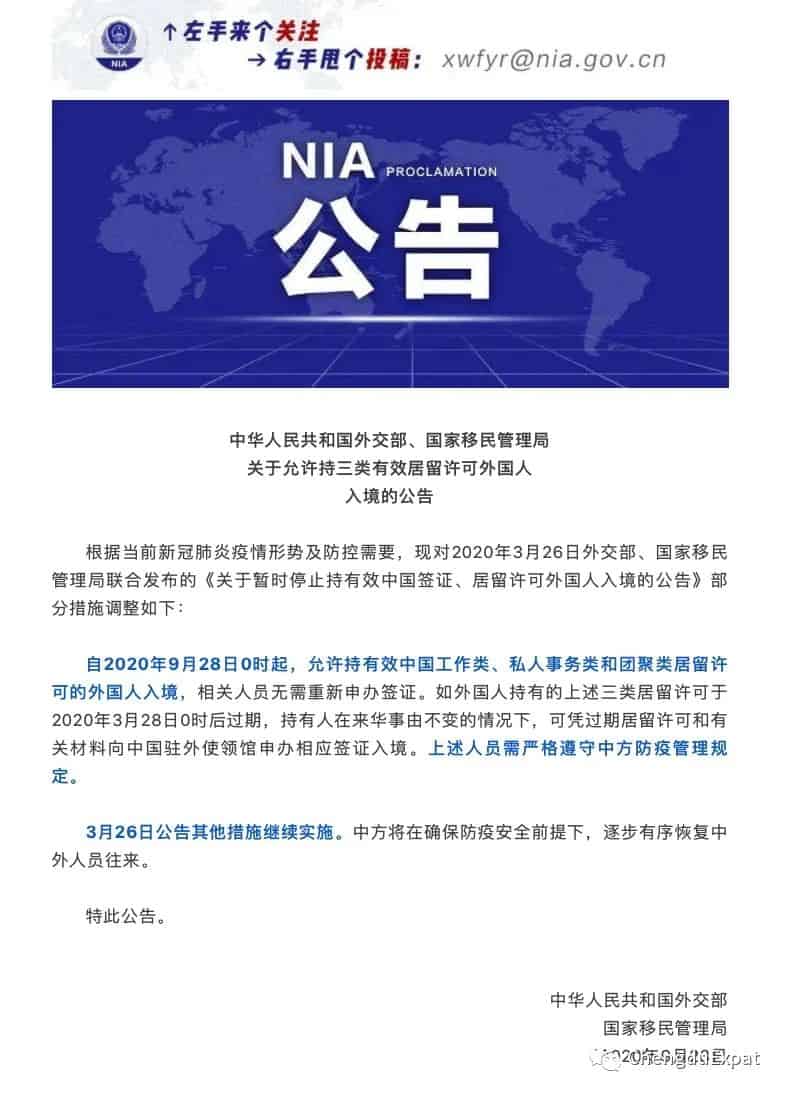 Source: 国家移民管理局
Who can enter China?
Foreign nationals holding visas issued after March 28, 2020
Foreign nationals holding China permanent residence.
Foreign nationals holding valid Chinese residence permits for work, personal matters and reunion.
*Information for Students*
Can International students with valid residence permit enter China?
Unfortunately not! The purpose of your residence is 学习 (study) which is not part of the new policy.
Follow INTERNSINBEIJING to stay updated
Applying for a new visa without PU letter
Residence permits with the purpose of work, personal matters or reunion held by foreign nationals expired after 0 a.m., 28 March 2020.
The holders may apply for relevant visas by presenting the expired residence permits and relevant materials to the Chinese embassies or consulates on the condition that the purpose of the holders' visit to China remains unchanged.
 Updates on Quarantine 
When you return you will still need to complete mandatory quarantine. Which city you land in will affect the terms of your quarantine.
If you land in another city, you will likely have to do 14 days in a hotel in the city you land, 7 days at home in Chengdu + 7 days limited movement (home/work).
If you land directly in Chengdu, depending on each case, you can do 14 days in a hotel, in which case it is not necessary to quarantine at home. Reports say that depending on your district and housing compound you may only have to do 7 days in a hotel, and complete the remaining 7 days at home.
---
A Guide to Mid-Autumn Festival Gift-Giving
Sichuan Accommodation Registration Goes Online!
2020 Chengdu Music Festival Guide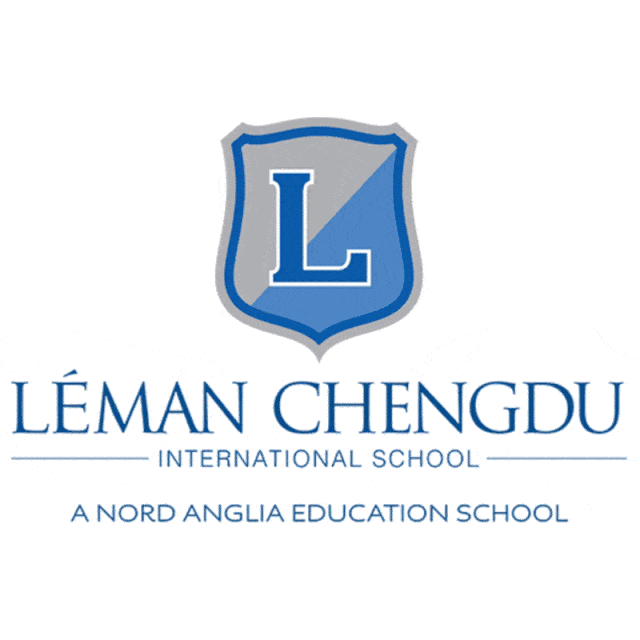 ---