Except for the districts that were already open, the strict lockdown will end for most of Chengdu from September 15, 12:00.
These new areas will be lifted out of lockdown:
-Jinjiang District 锦江区
-Shuangliu District 双流区
-Jinniu District, except Fugang area 金牛区(除抚琴街道)
-Gaoxin District, except Fangcao area 成都高新区(除芳草街街道)
-Qingyang District, except Caoshi and Supo areas 武侯区(除浆洗街街道、玉林街道、红牌楼街道、华兴街道)
-Wuhou District, except Jiangxi/ Yulin Road/ Hongpailou and Huaxing areas(除浆洗街街道、玉林街道、红牌楼街道、华兴街道)
-Chenghua District, except Shuangqiaozi/ Mengzhuiwan/ Erxianqiao/ Fuqing/ Wannianchang/ Shuangshuinian/ Tiaodenghe/ Qinglong and Bailianchi areas 成华区(除双桥子街道、猛追湾街道、二仙桥街道、府青路街道、万年场街道、双水碾街道、跳蹬河街道、青龙街道、白莲池街道)
Note: 'Area' refers to a certain police zone, which can be rather big. Please ask you management to make sure.
Furthermore, a lot of other restrictions stay in place in reopened areas – more about that below…
Areas in bright colours (not incl. grey) will NOT reopen yet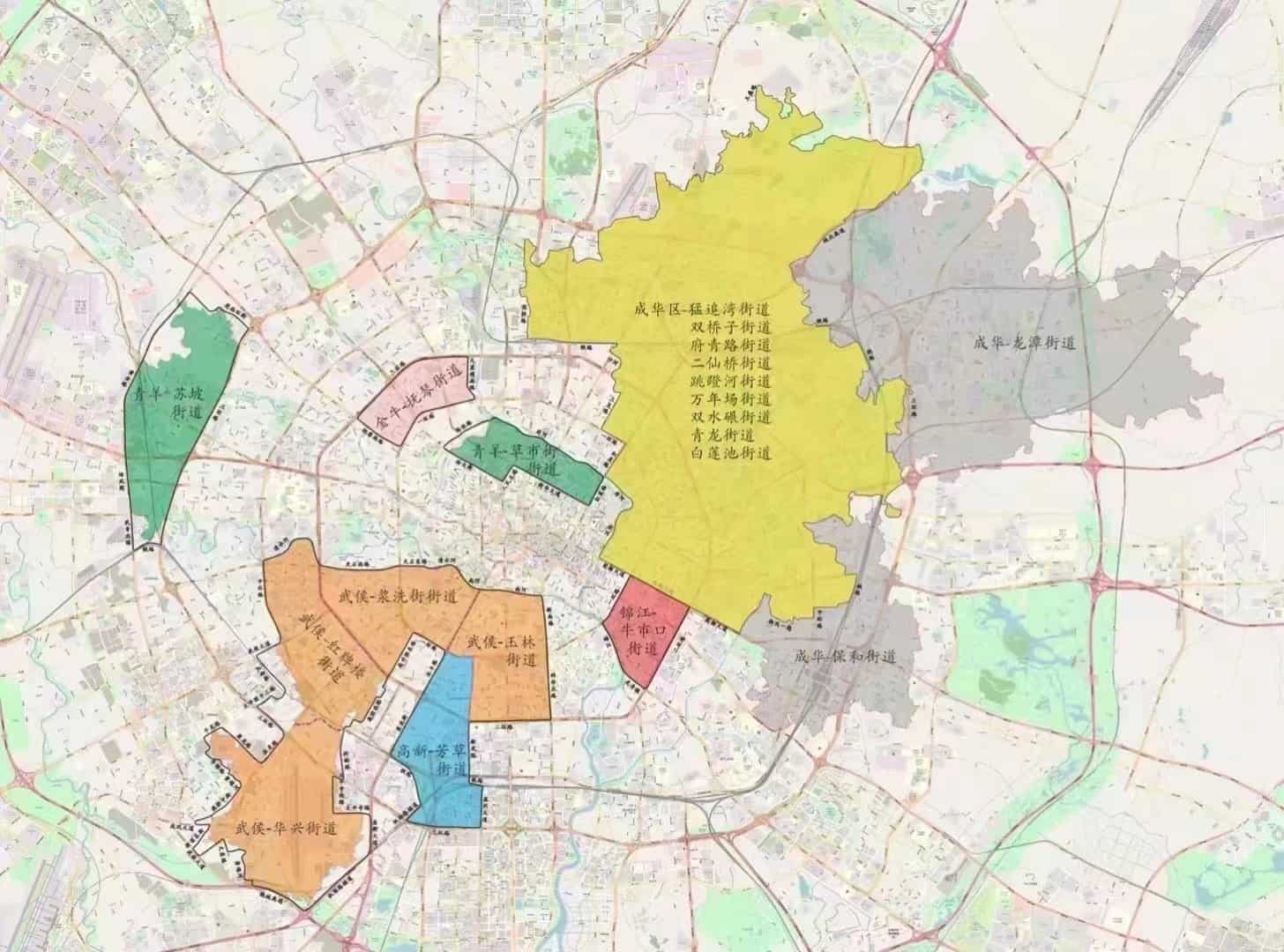 Restrictions staying in place
-Nothing much will currently change for the people that are still locked down, but this will depend in which level of risk zone they are still in.
-It looks like 24h COVID testing will stay in place for now (although 48 hour is required now to get into our compound) and the whole city will restore free nucleic acid sampling points.
-There isn't much clarity about dine-in for restaurants yet. For now most messaging implies they are only able to do takeout.
-Office buildings seem to also be slowly getting the green light to open (24h negative test needed).
-Schools, training centers, bars, gyms, sporting and other entertainment venues stay closed until further notice, and events cannot be held.
-The metro is adding trains to the schedule again, but a green health code and a 48h negative test report are needed to enter.
"The 5+1 Districts" and the rest of the city to be separated:
-Chengdu will have different measures for the central "5 +1″ areas (Gaoxin, Jinjiang, Qingyang, Jinniu, Wuhou and Chenghua districts) and surrounding areas. See graphic below.
​-In short, people are not supposed to move between these two parts of the city: the outer ring, and the inner circle. Stricter measures remain for the "5+1″ areas (though most can now leave your compound) but if you're in the outer districts, measures will slowly easy back to relative normality.