• Good news for people that frequently fly from or to Tianfu International Airport: starting from June 1st, there will be an hourly (6am to 11pm) express line running between the Tianfu Airport and South Railway station, which only takes 33 minutes. Remind that the normal Line 18 line keeps running frequently (6:30am – 23:20pm), though has 8 stops and takes around 50 minutes.
• Please check the updated Express Line 18 schedule below: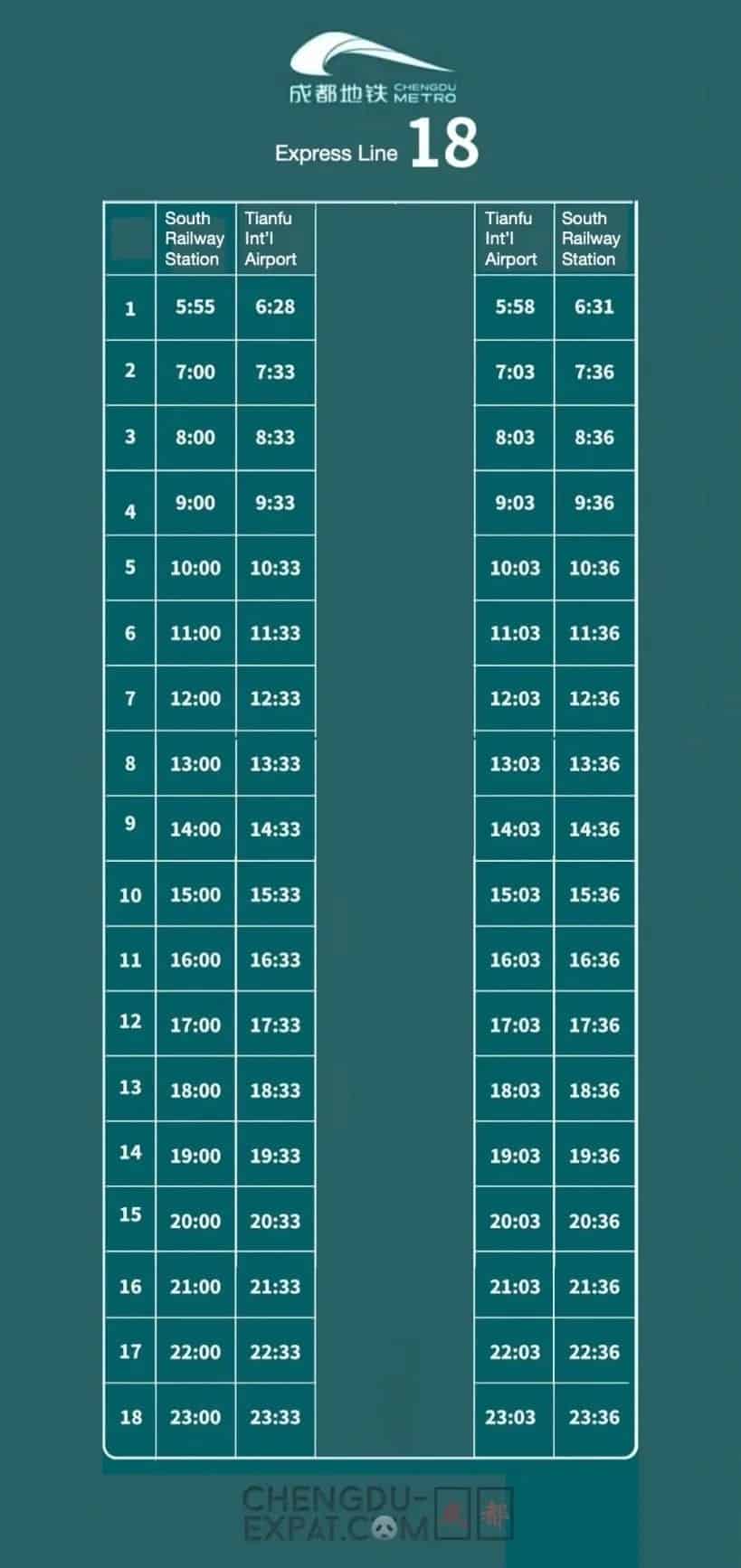 Chengdu Tianfu Int'l Airport (TFU)
Starting from Sunday, 26 March 2023, all international airlines relocated its operations in Chengdu from Shuangliu International Airport to Tianfu International Airport Terminal 1.
Located in the Chengdu's East, Chengdu's Tianfu International Airport opened in 2021 and is approximately 50 kilometres from the downtown city. Customers can take private transport or public transport (Chengdu Metro Line 18 or Tianfu Airport Bus) from downtown city to Tianfu International Airport.
There are two drawbacks; the commute to the airport and the lack of a railway station to allow passengers to continue their journeys to other cities in Sichuan province.
Customers are advised to factor additional traveling time and arrive at the airport at least two hours before their departure time to allow sufficient time to complete Customs and Immigration formalities of your flight for check-in.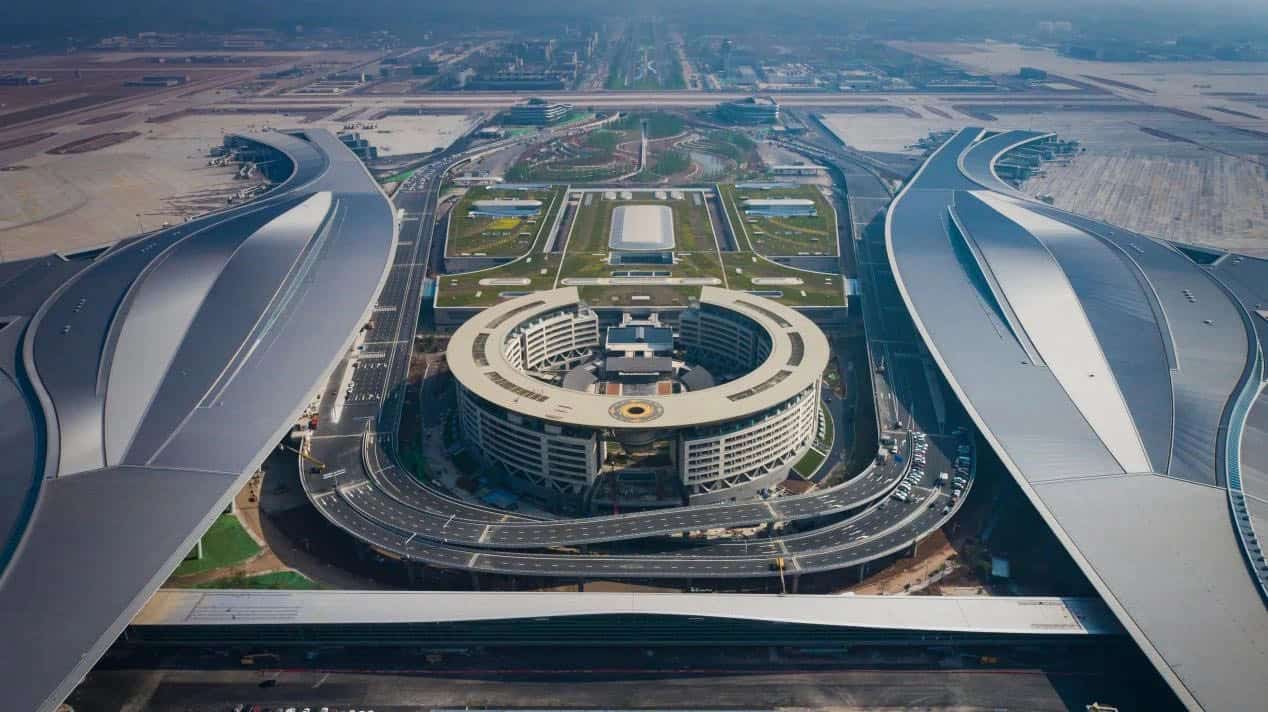 Getting to and from Chengdu TFU
Ground transportation options including taxis, buses and car services are available. Journeys to the city take approximately 1 hour and 10 minutes, depending on the route and traffic on the road.
The normal Tianfu Airport Express train (Metro Line 18) is available daily, which runs every eight minutes between the airport and Chengdu South Railway Station, and the express line running hourly.
• From downtown (Tianfu Square): 50km, 1h10m by driving/ 1h-1.5h by subway line 1+18
• From Shuangliu Airport: 50km, 1h by driving/ 1.5h by subway line 10+9+18
• From Chengdu Panda Base: 80km, 1h10-20m by driving/ 2-2.5h by subway + bus 1h by airport bus line 2
• From East Railway Station: 42km, 50m by driving/ 1h 20m by subway line 7+18
• From South Railway Station: 60km, 50m by driving/ 33m-1h by subway line 18
Click here for more information about the three bus lines to and from TFU.