Welcome Back to the CSL
At the start of 2022, Chengdu Rongcheng FC were promoted to the Chinese Super League (CSL). Considering the last Chengdu team to play in the top tier was Chengdu Blades, who were relegated due to a bribery scandal in 2010, this was huge news. But the reaction was muted, indeed the news probably slipped past unnoticed to most football lovers. Just like the previous two years, the 2022 campaign saw CSL league and cup fixtures continue to be played in 'bubbles' behind closed doors due to Covid. News reports about the CSL are not the easiest for casual fans to find. Add that to a difficult schedule that regularly saw games played on midweek afternoons and it's easy to see why only the hardcore support would gather to watch games in bars. But towards the end of last year covid restrictions were lifted and fans were finally allowed in to watch their team push for a spot in the Asian Champions League (ACL). Despite a strong finish, Chengdu narrowly missed out on qualification to the ACL, tied on points with 3rd and 4th place but finishing 5th due to inferior goal difference. Despite that disappointment, there was quiet optimism amongst Chengdu fans that things were moving in the right direction. In late January, rumours of a big signing started to circulate on social media, his name; Ai Ke Sen. Better known to some as Elkeson, the Brazilian born striker had scored 147 goals over 10 seasons in the CSL. Perhaps he is best known for becoming the first laowai to play for the Chinese national team in 2019 following gaining Chinese citizenship via naturalisation. Regardless of his age, his signing was seen as a major coup for Chengdu Rongcheng.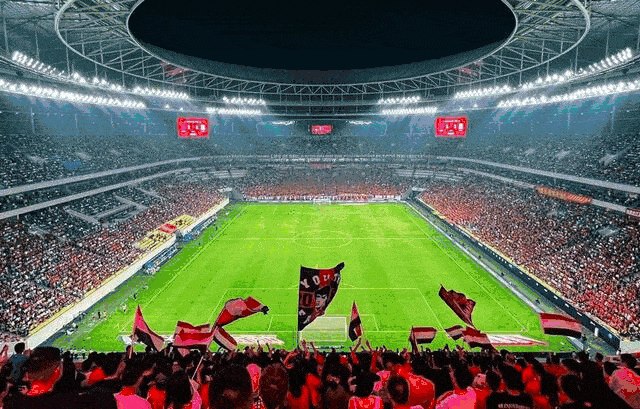 The Hottest Ticket in Town
For many people, this is the first opportunity to go to the stadium and watch Chengdu play a match in the CSL. Post-covid, there is an appetite for going to live venues and being part of a crowd again. Add that to the fantastic new 50,000 capacity Chengdu Phoenix Hill Football Stadium being close to the city with good transport links. Put all these reasons together and it has led to a mad scramble for tickets.  So far, each game has been officially 'sold out' within 10 minutes of tickets going online. The atmosphere at matches rivals most European stadiums and the now famous 'light show' after the games has become a regular sight on WeChat moments and Douyin.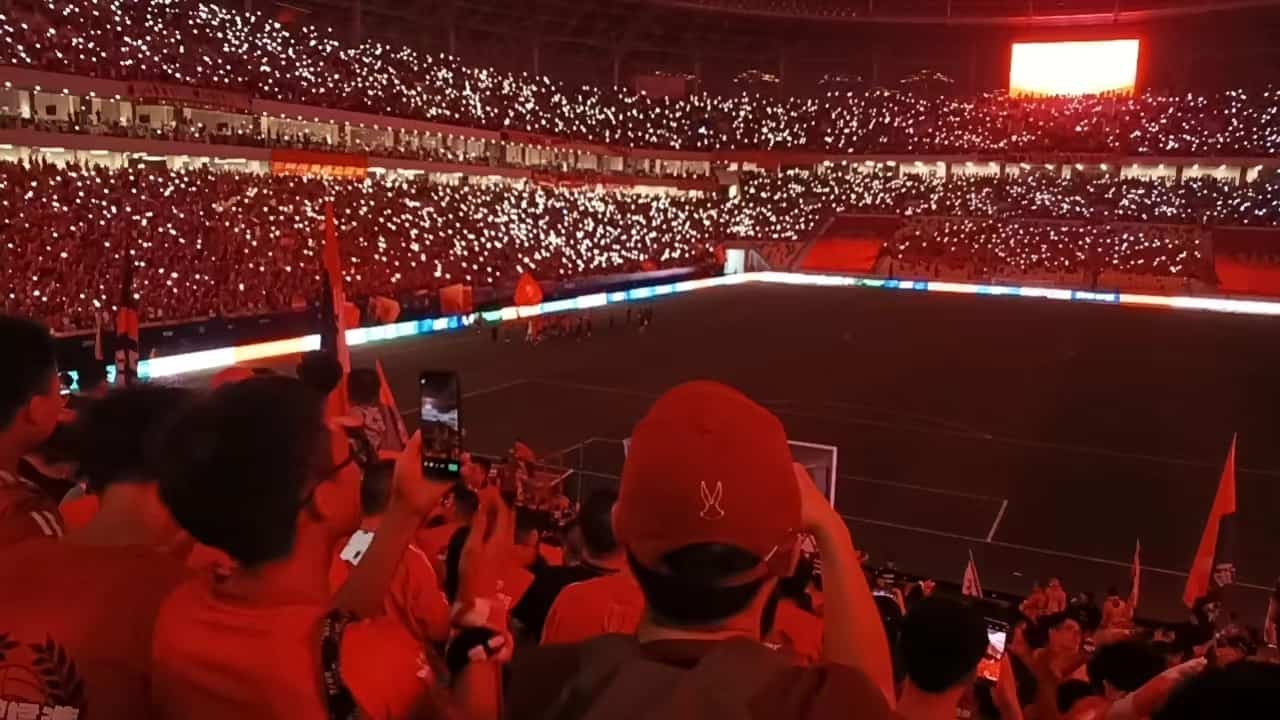 So how to get a ticket?
It's easier said than done. Tickets go on sale two days before each home match. They are only available from the Chengdu Rongcheng WeChat Mini-Program.
The sheer volume of people trying to buy tickets means the system always crashes. Even when you have selected the tickets and have them in your basket the payment screen often freezes and 10 minutes later while you are still trying to process your payment the tickets are sold out. Like most big events, tickets inevitably find their way into the hands of scalpers, who sell for x3 to x10 the face value of the ticket. The club are actively trying to find ways to restrict the scalpers' access to the tickets however at present it remains a big problem.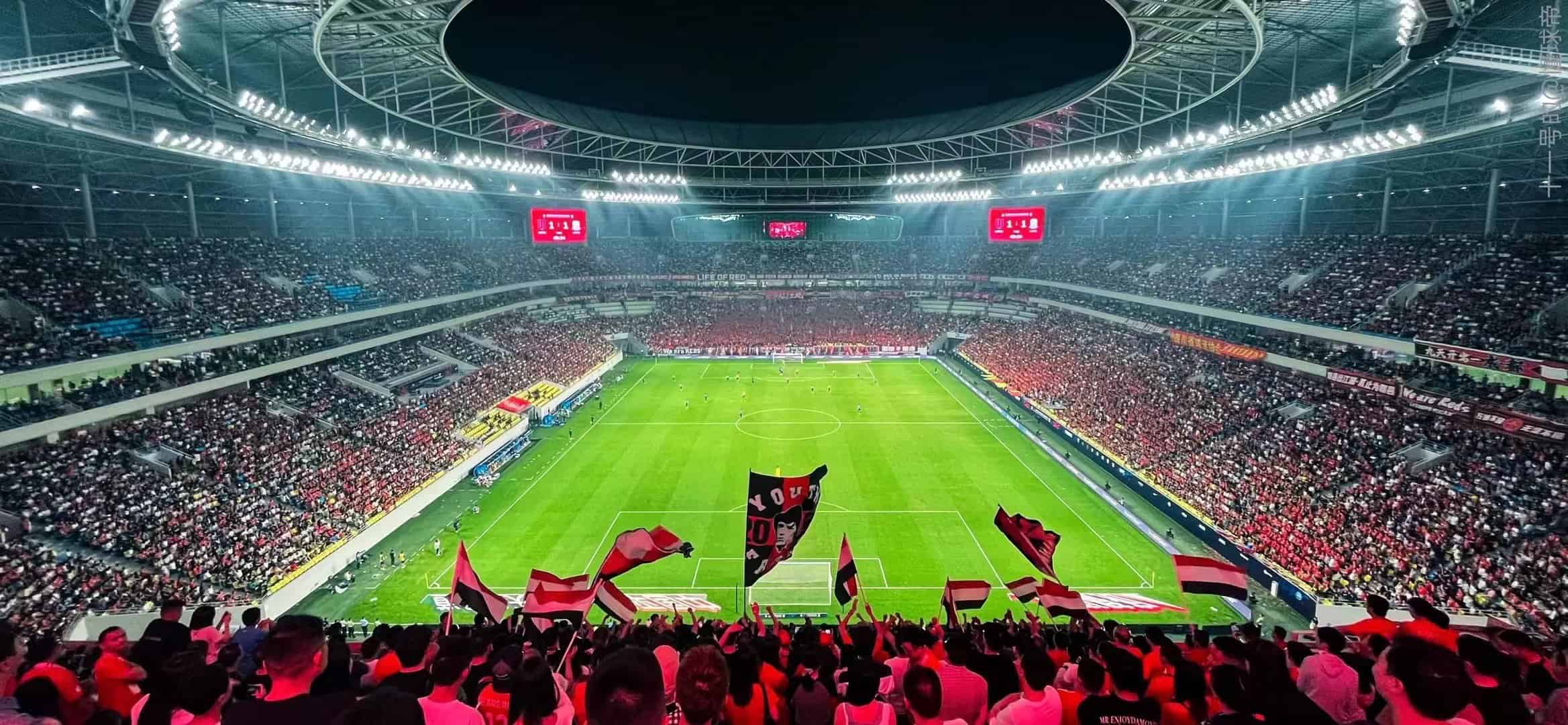 The Season so far
Chengdu Rongcheng currently sit second in the table with 6 wins and 5 draws from 11 matches. However the season pans out, it can't be denied that there is a real buzz about the Chengdu home fixtures, not just in Chengdu, but all over China. If you're lucky enough to get a ticket to the party, then put on a red top and get ready to shout as loud as you can. 成都雄起!