Travel to Tibet This April
Travel to Tibet without breaking the bank with Tibet Vacation between February 1st and April 30th. All bookings made before May have the regular entrance fee to Tibet waved, so entrance to Tibet is free this April! There are over 115 free world renowned tourist attractions in Tibet, including stunning locations such as Potala Palace, Jokhang Temple, Everest Base Camp, Drepung Monastery, Lake Manasarovar and more.
Save up to 1000RMB on travel in Tibet!
Tibet Vacation have already started to apply for Tibet Travel Permits this year and the first group starts on April 1st, 2018. Check our small group package deals below:
4 Days Holy City Tour
From 2750RMB 3000RMB
This tour is ideal for those with a tight schedule in Tibet. It reveals all of the best sights, sounds, and smells of Lhasa. You wind your way up through the Potala, join the shuffling, murmuring pilgrims around the shrines of the Jokhang, and let yourself be swept around the Barkhor. You'll also have a chance to witness a famous monk debating session at Sera.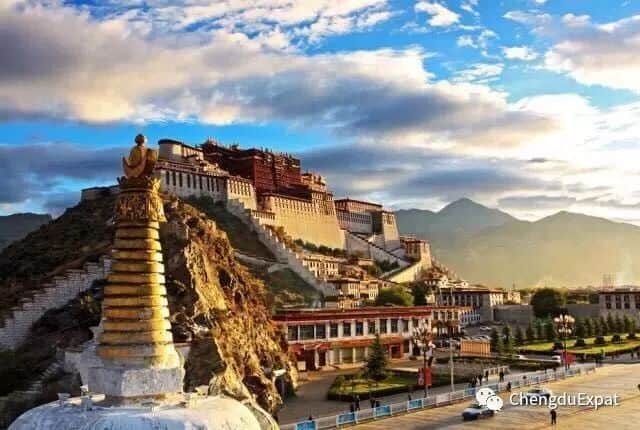 5 Days Lhasa and Yamdrok Lake Tour
From 3925RMB 4225RMB
This tour covers the major tourist sites of Lhasa City: Potala Palace, Jokhang Temple, Barkhor street, Drepung Monastery and Sera Monastery. Additionally, you will be able to see the very famous holy lake in Tibet-Yamdrok Tso Lake, which is at an altitude of 4400m above sea level with a stunning view of holy Mt. Nyenchen Khangsar and the rich pastureland of local herdsmen.
6 Days Tibet Golden Route Tour
From 4410RMB 4750RMB
Our "Golden Route" tour will take you further to two cities besides Lhasa: the "Heroic Town" Gyantse and Tibet's second largest city Shigatse. Explore the unique beauty of the tranquil turquoise water of Yamdrok Lake. You'll also have a chance to visit Tashilumpu, the home of the Panchen Lama. This trip offers a relaxing travel schedule whilst giving a rich cultural & natural experience.
7 Days Overland Tour From Tibet to Nepal
From 5810RMB 6350RMB
The adventerous trip from Lhasa to Kathmandu via Everest Base Camp includes featured historic sites and natural beauty in Tibet. Taking a 'heart beating' walk at Everest Base Camp, gazing at the mysterious north face of mighty Mt. Everest, watching the snow-capped majestic Himalayan mountain ranges passing by, you will feel the power of the nature and your spirit will be cleansed. That's the meaning of travelling in Tibet!
8 Days Lhasa-Everest Base Camp Tour
From 5210RMB 5750RMB
This popular Everest Base Camp adventure tour begins in Lhasa with its historic architectural monuments and monasteries. Westward to Gyantse, Shigatse, Old Tingri, and finally explore the great Mt. Everest in one of earth's most remote corners and witness a marvel of nature.
10 Days Lhasa-Everest Base Camp-Namtso Lake Tour
From 6750RMB 7350RMB
Catch some must-see scenic spots along the way. West of Everest Base Camp, north to Namtso Lake, this group tour is suitable for those who have longer vacation time and pursue both natural and adventurous wonders in Tibet!
15 Days Mt. Kailash Tour
From 10245RMB 11245RMB
Mt. Kailash is the most sacred place in Tibet, every year, many people make a pilgrimage here. They believe circumambulating (the act of moving around a sacred object or idol) it will bring good fortune. This group tour covers all the must seeing places and scenic spots in Tibet, which is very similar to our 8 Days' Mt. Everest tour, but it drives further to the wild northern region. Join this spiritual tour and follow the pilgrimage to experience a different Tibet!
How to get the Tibet Travel Permit
1. The Tibet Travel Permit is required for foreigners traveling to Tibet. You need to send a copy of your passport and visa (no need for originals) to your Tibet travel agency who will then help you apply for the Tibet travel permit. It's suggested to submit the permit application a month ahead of time. Once submitted, the agency will usually obtain your Tibet travel permit around 5-7 days before the trip. The original permit will be delivered to your latest city in China. If you are taking a train, the permit will be sent by email and you will be able to ride on the train to Lhasa with the copies.
2. For non-tourist visa holders, you will require extra documents. If you are working in China with a resident permit you need to provide a foreign expert certificate or employment verification. If you are studying in China with a student visa you will need to provide a school certificate or related paper. If you are holding a business or family visa you need to provide your visa invitation letter.
Group Size: Maximum 14 people
Tour Dates: They arrange every month (except March)
Please scan the QR code below to find out more about how you can book the trip of a lifetime. You can also click read more to be redirected to their website.