What's Happening in Chengdu? [July/ August]
NBA Superstar Ben Wallace to Make Healthy Food for Fans in Chengdu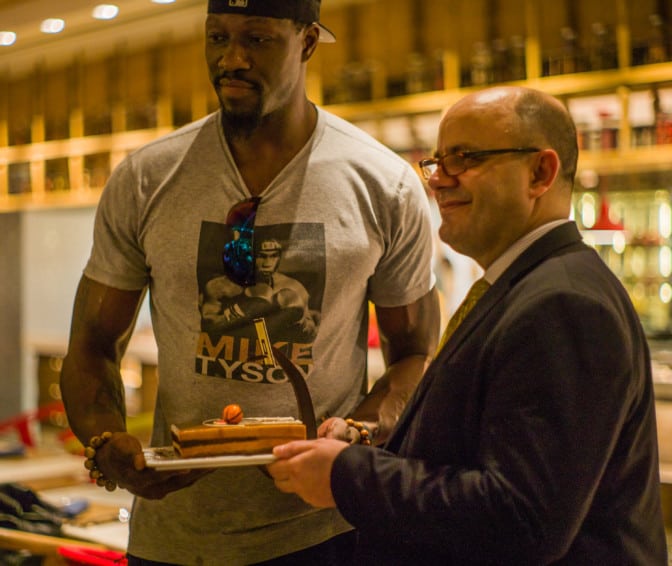 On July 4th, the NBA Champion Basketball Player Ben Wallace came to Fairmont Chengdu making his healthy recipe for the fans, sharing healthy living concept and NBA Sportsmanship with them.
The Executive Sous Chef Jes Chew from Fairmont Chengdu made a special dish for "Big Ben" with his favorite shrimp, beef and okra in a tango style of western and eastern cuisine.
At the same time, Fairmont Chengdu has released 3 low calories juice make from fresh vegetable and fruit that are good for your performance during sport and recovery after sport. Ben signed basketballs for every fan after the event. "Nothing is more important than healthy life style… My aim is to discover next Ben Wallace and passing the spirit of NBA over" as Ben said.
New direct flight from Chengdu to Auckland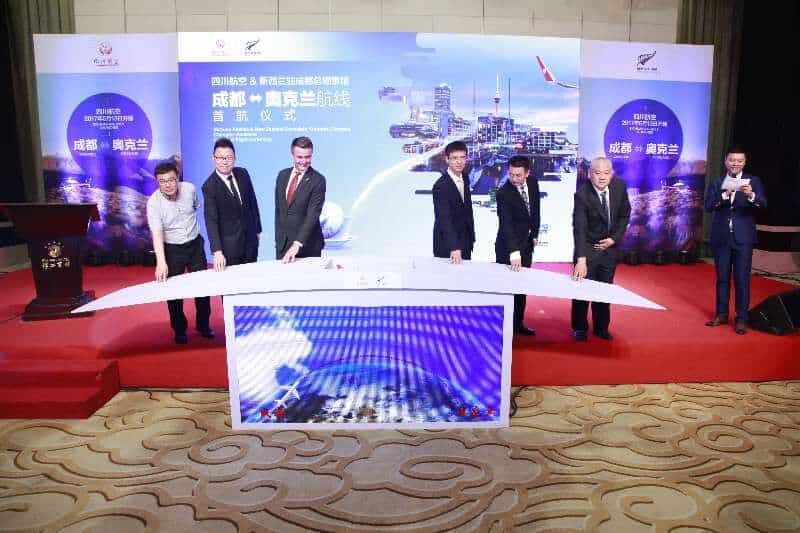 June 2017 has seen the opening of a new direct service between Chengdu and Auckland, New Zealand, which will operate three times per week. The connection will see New Zealand's largest city linked to one of China's newest first tier cities. Sichuan Airline is now the sixth carrier operating direct flights between China and New Zealand. The extra flights come amidst strong growth in Chinese outbound tourism numbers to New Zealand; the year ending March 2017 saw 404, 384 recorded Chinese arrivals to New Zealand, representing a year-on-year growth rate of 7 percent. This further marks the growth of Chengdu as an international city.
Rent your Smart with Car2Share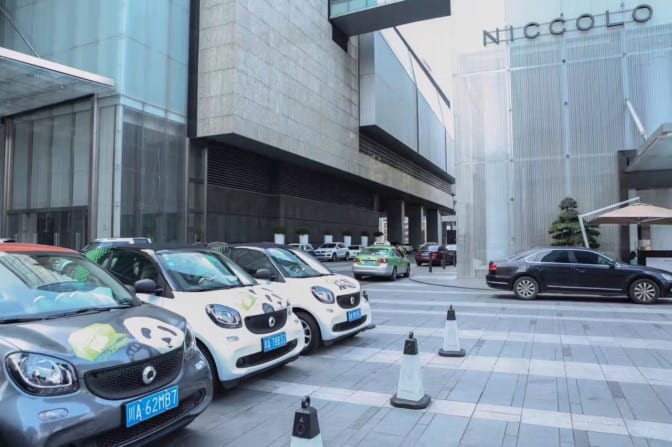 Niccolo Chengdu recently launched its cooperation with car sharing service Car2Share, at a press release in The Bar, to offer more low-carbon commute options to hotel guests and local residents. As the first hotel to cooperate with Car2Share service, Niccolo Chengdu provide the guests with sustainable lifestyle solutions. To rent a car, hotel guests just need to follow the WeChat account "Car2Share随心开" and then finish the procedures within 10 seconds. After that, they can rent a car immediately or book a car up to 14 days in advance.
Design your own Magnum at the TaiKoo Li Guangdong Hall.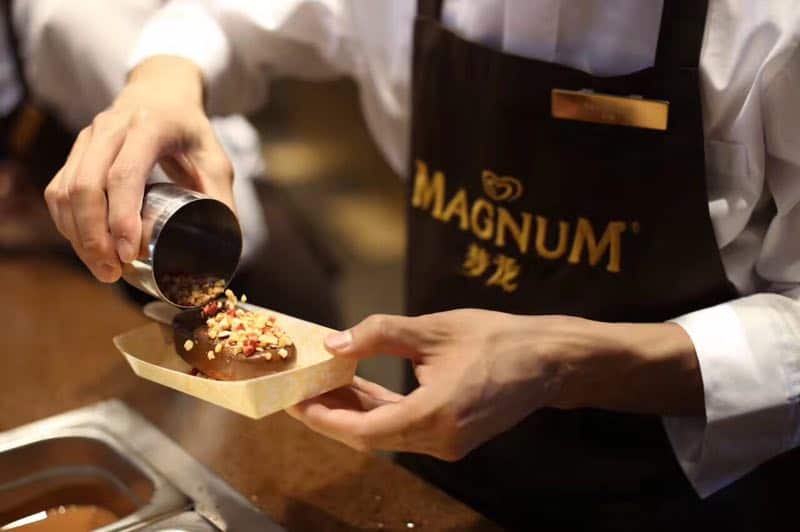 Belgium Icecream brand Magnum have opened a summer-long pop up store at Chengdu's Sino-ocean Taikoo Li – where you can build your own ice-cream! The Magnum pleasure store allows you to choose which ice cream you would like (vanilla, truffle or cappuccino), which chocolate coating you prefer (white, milk or dark chocolate) and then let's you choose delicious toppings from a selection of 24. Notable toppings are chili flakes, pop rocks and cornflakes– all starting from 25RMB. This ice-cream pop up has already been quite a hit and is a perfect way to cool down on a hot summers day – so be prepared to queue, especially on the weekends.
Chengdu to Xi'an in 3 hours with new fast train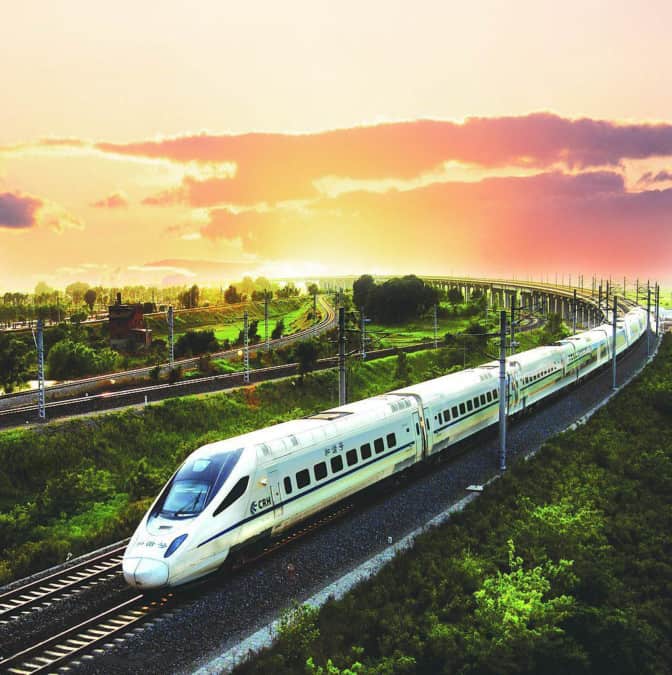 Construction is well underway for the new Chengdu – Xian High speeds rail route that will be put into operation on September 30, 2017 –  at this time the rail duration between the two cities will be shortened to 3 hours or so, which will make a day trip from Xian to Chengdu or Chengdu to Xian become possible. Currently, only non-bullet trains are operated between the two cities with duration of 10 – 18 hours. In the first week of July, the high speed rail networks began to be tested around Qingsheng Mountain and results were positive so engineers predict the new fast line will open on Schedule.
The St. Regis Chengdu appointed: Michael Koltes as the General Manager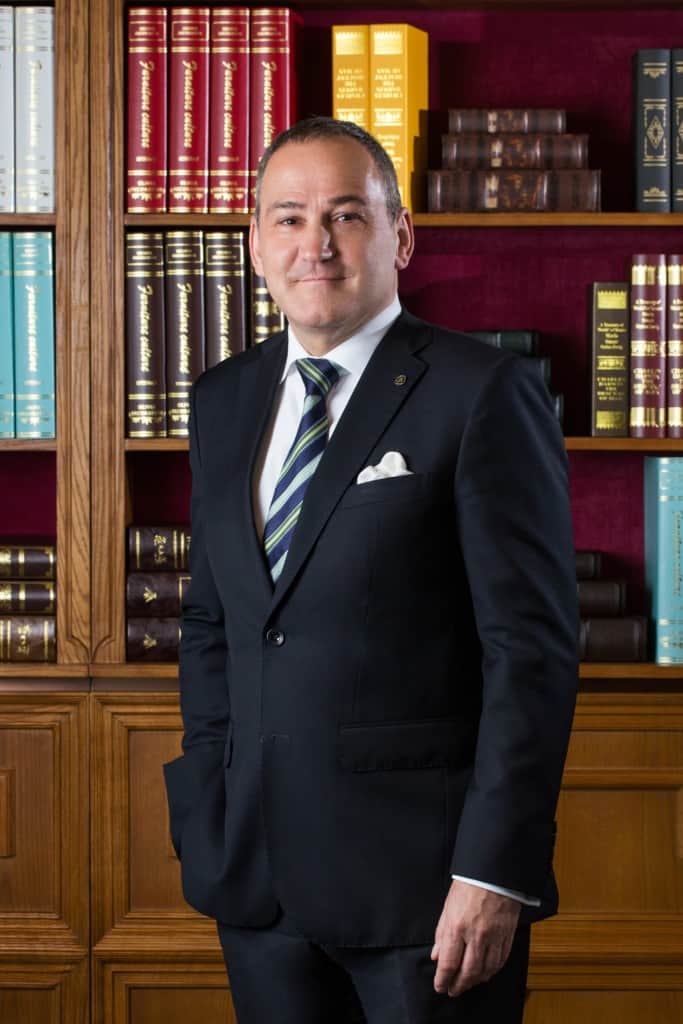 The Chengdu, China-Marriott International recently announced the appointment of Michael Koltes as the new General Manager of The St. Regis Chengdu. Mr. Koltes will be fully in charge of the hotel's daily operation and management.
Being an executive leader in the industry for over than 20 years, Mr. Koltes has valuable experiences to apply his creativity and innovation. Furthermore, he is passionate about mentoring younger hoteliers and helping them develop their own careers. The St. Regis Chengdu believes Mr. Koltes is the ideal leader to take the hotel to its next level of success.
2017 Chengdu International Marathon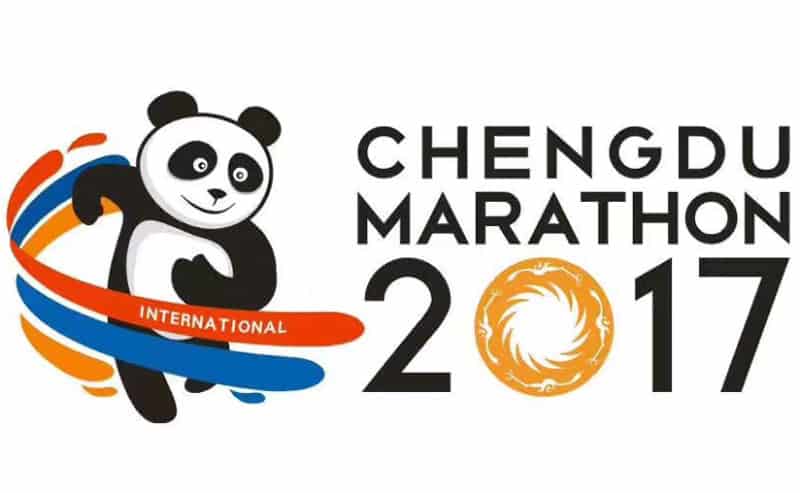 This year's Chengdu International Marathon, consisting of three races (marathon, half-marathon and 5.2km-Happy Run), will be held on September 23rd in Chengdu's Hi-Tech Zone.
Registration is open till August 11 (5pm), please login the official website: www.chengdu-marathon.org
TIVANO Summer Garden Happy Hour
Interior-designed by New York-based studio, AvroKO, TIVANO of The Temple House is known for its authentic Italian cuisines. TIVANO's garden – a vine-covered cabana, coupled with comfortable seating and a calming water feature – creates a unique dining experience in Chengdu. Now the garden is opened for the summer, and everyday the guests can check-in during happy hour, to savour rustic Italian cuisines and spirits with unbeatable prices.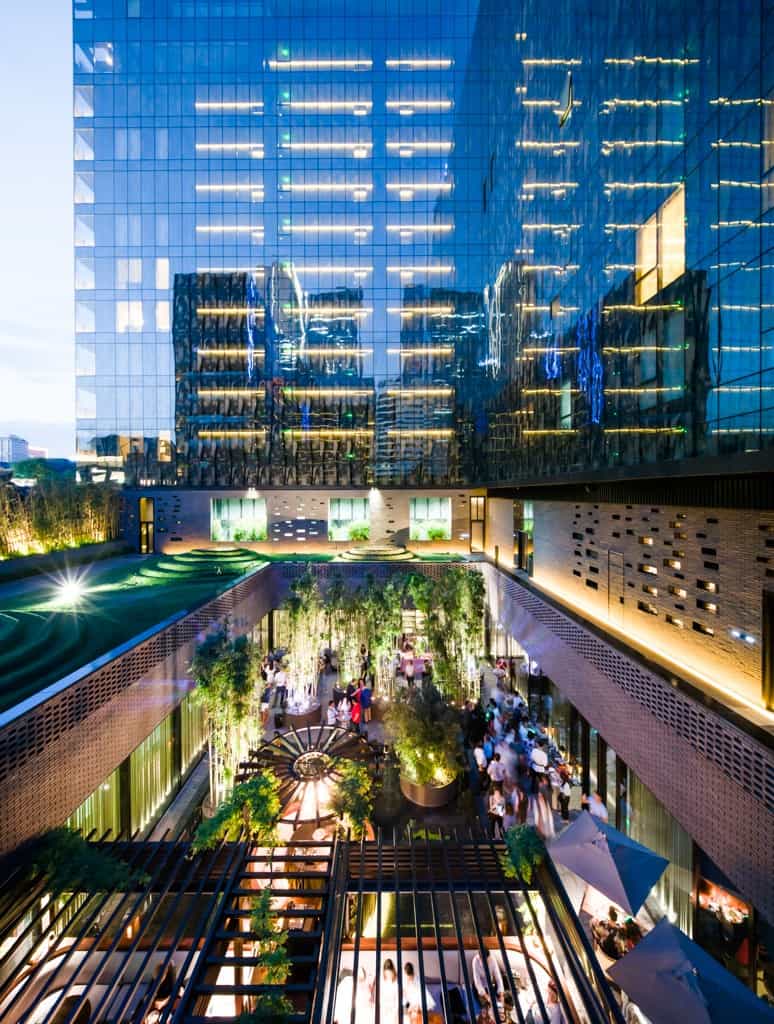 Every day from 12:00 until 17:30, and from 21:30 until midnight, TIVANO's Summer Garden offers Happy Hour Special menu. Selected al fresco aperitif and antipasti will be served, including 5 tailor made Italian cocktails: such as TIVANO Negroni, Aperol Spritz, cocktail Stravaganza Happy Hour and size-upgrade on selected wine. TIVANO's Summer Garden also is the perfect venue for cocktail party and exclusive social event.
Fête de la Musique successfully held in Chengdu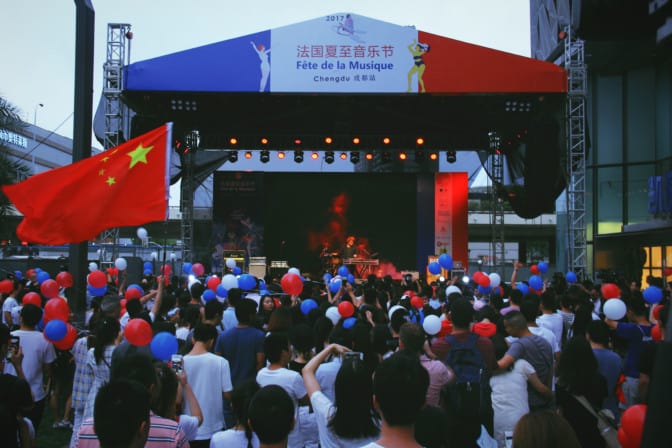 The Fête de la Musique (Global Music Day) brought free live concerts to the city.
Music was celebrated by the French acts Féloche and French 79 sharing a big stage with 8 local bands, rocking the Chengdu audience together at CapitaMall Xinnan on Friday and at CapitaMall Tianfu on Sunday. The shows emphasized the original spirit of the festival:  to highlight music as a medium of cultural exchange.
Fête de la Musique is one of the biggest free music festivals, which originated in Paris in 1982 and nowadays is held in over 100 countries and 450 cities all over the world.
Brand New Buffet at the St. Regis Chengdu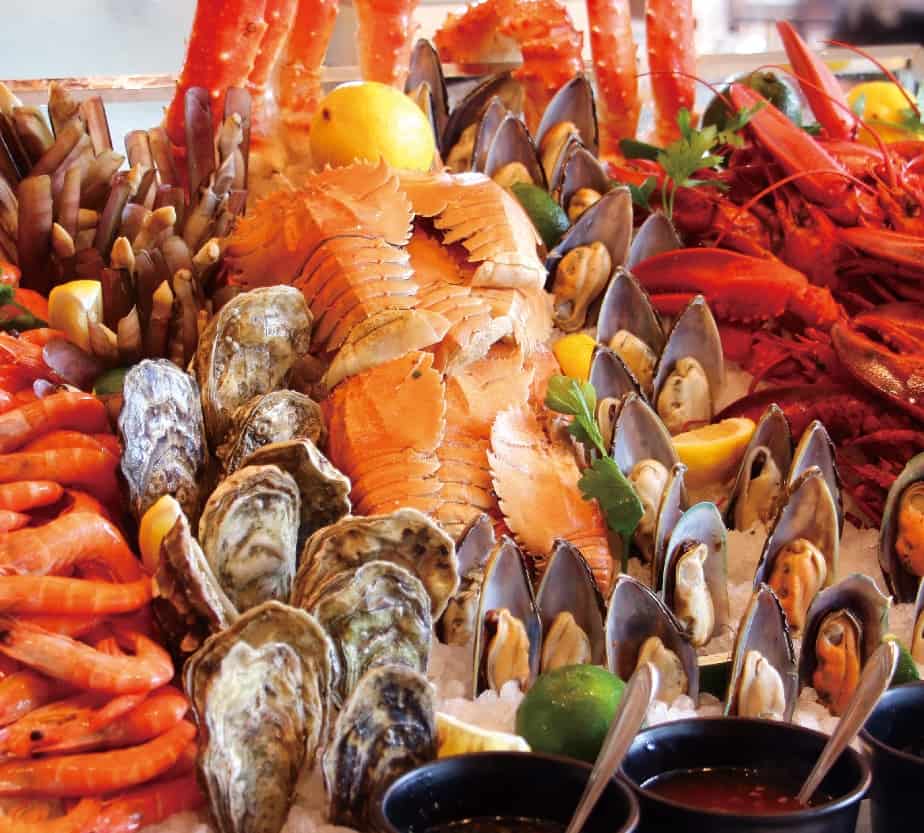 Excite your palate with 10 different themed food stations and more than a hundred of new scrumptious food here at the St. Regis Chengdu all day dining restaurant-Social.
Monday-Thursday
Offers from premium Sea Food Station with Norwegian Salmon etc. to sweet treats such as the Varlhona chocolate fondue and the St. Regis red velvet cake, Mojito cheesecake etc. Whetted your appetites with the top Wellington Beef served with traditional French Silver service.
Friday-Saturday Dinner
Enjoy the ambrosial aroma of the Australia Prime rib, Gillardeau Oyster and Alaska King Crab, as well as Truffle Pastas from our handmade Pasta station. Reveal the secret of "Chef's Table" by tasting the innovative delicacies from our renowned Chefs.
Sunday Brunch
Start your beautiful Sunday with daily change Carving Trolley serving Prime rib, Australia Lamb, Peking duck and Beef Wellington; enjoy the free flow of Prosecco, healthy and delicious kids menu as well as various family fun time activities.
Lunch: Mon-Sat RMB188 net /pax
Dinner: Fri-Sat RMB388 net/pax
Sun-Thurs RMB268 net/pax
Sunday brunch: RMB428 net/pax
The Wanda Reign Chengdu Appoints Pearl Woo as Executive Chef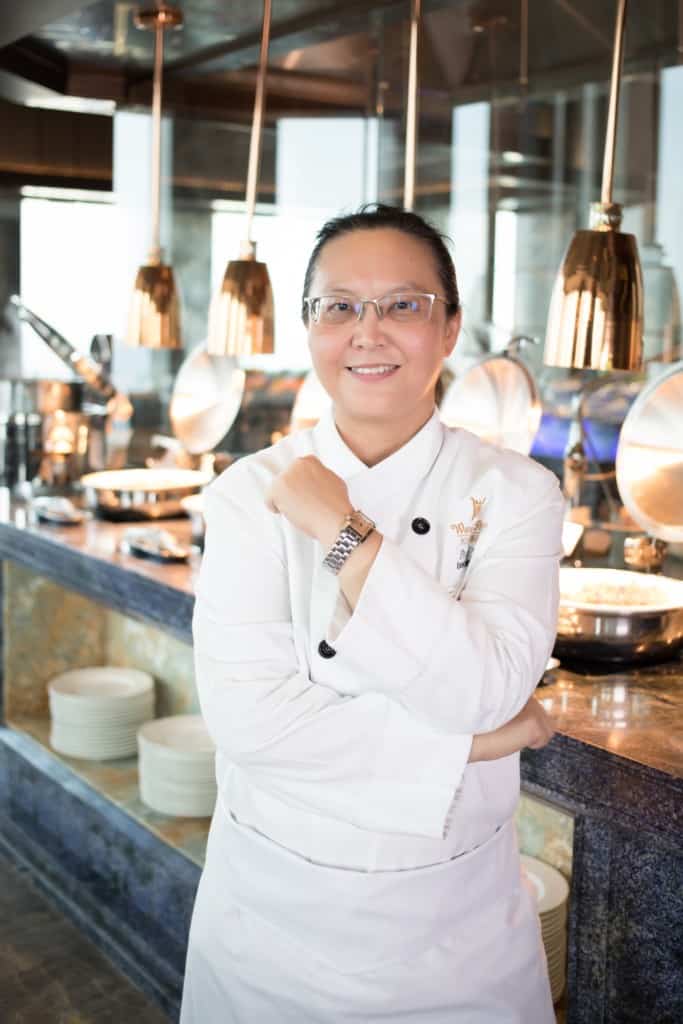 Wanda Reign Chengdu has officially appointed Pearl Woo as Executive Chef. She will lead the Chinese and Western kitchen teams in creating gourmet dining experiences. Originally from Malaysia, Pearl Woo is the only woman in Chengdu to have worked as an Executive Chef in a luxury hotel. She believes "Learning is a continuous process", likes to learn new things and has worked with many famous Michelin-star Chefs from around the world. Pearl came to China in 2014 with an extensive culinary background in Western and Latin American Cuisines and Steak House specialties, and looks forward to delighting guests with her culinary skills.
Chengdu named as one of China's new First Tier Cities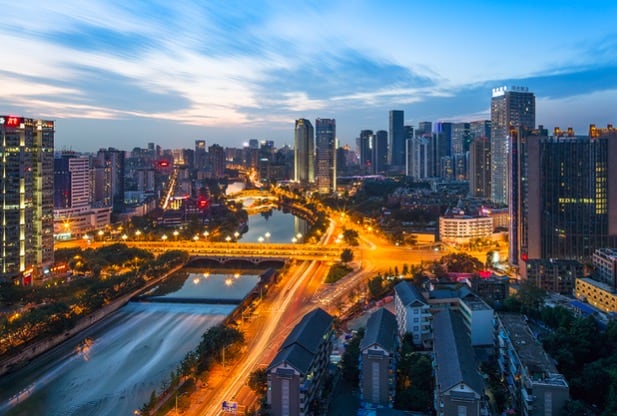 After assessing 338 cities in China, the financial news agency Yintai have announced that 15 new cities will be recognized as 'first tier' with Chengdu scoring the highest. They considered 5 different factors in their analysis; clustering of business resources, capability as a transport hub, quality of life of urban residents, diversity and the future capacity and potential of the economy.
Beijing, Shanghai, Guangzhou and Shenzhen still remain the most developed according to the index – with Chengdu, Hangzhou and Wuhan taking 6th, 7th and 8th place. Some cities now recognized as 'first tier' came as a surprise, such as Dongguan – it's thought that the increase in international retailers such as Starbucks and Uniqlo, together with a strong electronic manufacturing sector contributed to this.
7.00-magnitude Earthquake hits Jiuzhaigou County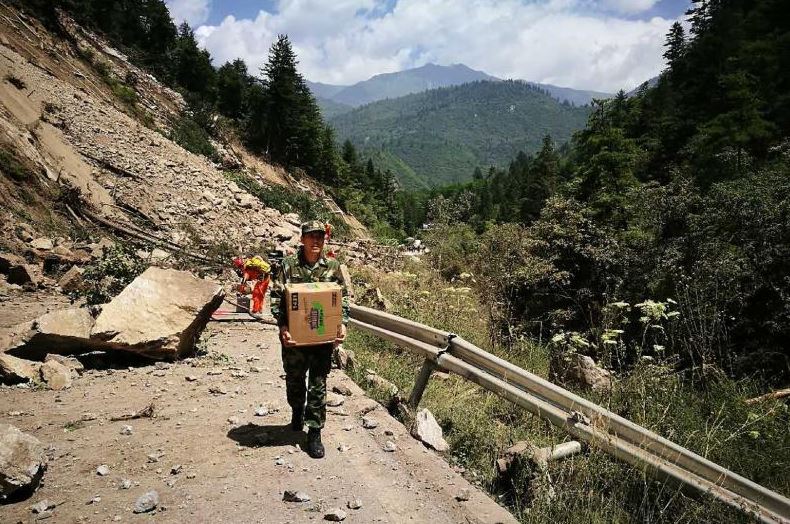 On Tuesday at 9:19pm China Standard Time a 7.0-magnitude earthquake struck Sichuan's Jiuzhaigou County, 420km north of Chengdu. The quake's tremors, which could be felt in Chengdu, were also reportedly felt as far away as Lanzhou and Xi'an. Provincial government and official media sources put the death count at 19 and injured at 247, including 6 tourists. Chinese authorities responded rapidly and relief efforts are ongoing.
Pecha Kucha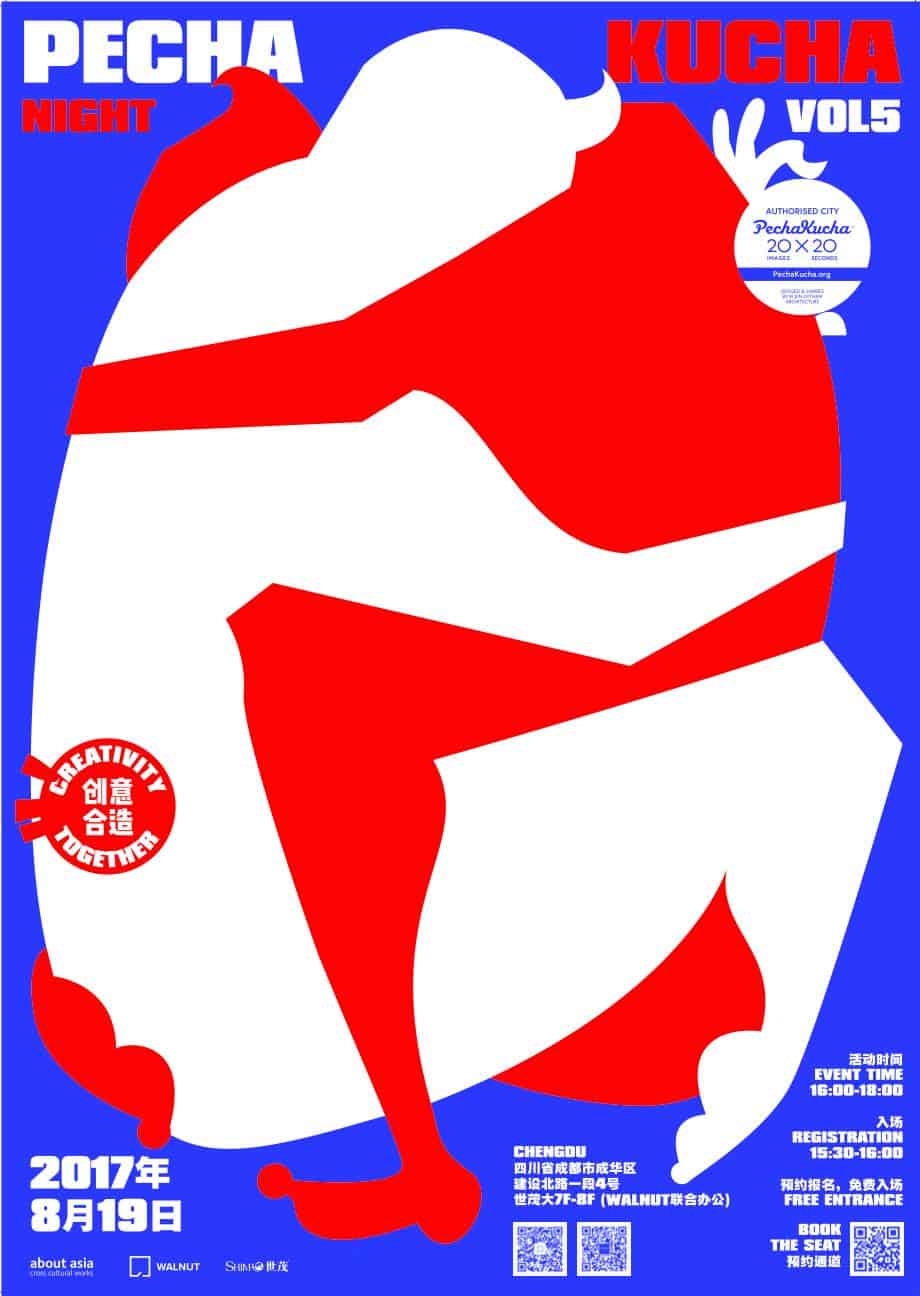 From 16:00-18:00 on the 19th of August the 5th volume of Pecha Kucha is coming Chengdu's Walnut Co-Working Spce with the topic 'Creativity Together'.  Pecha Kucha 20×20 is a simple presentation format where you show 20 images, each for 20 seconds. The images advance automatically and you talk along to the images. PechaKucha Nights are informal and fun gatherings where creative people get together and share their ideas, works, thoughts, holiday snaps — just about anything, really — in the PechaKucha 20×20 format. Anyone can present — this is the beauty of PechaKucha Nights. Most people use PechaKucha Night to present their latest creative projects or work.
Intermediate WeChat Marketing Workshop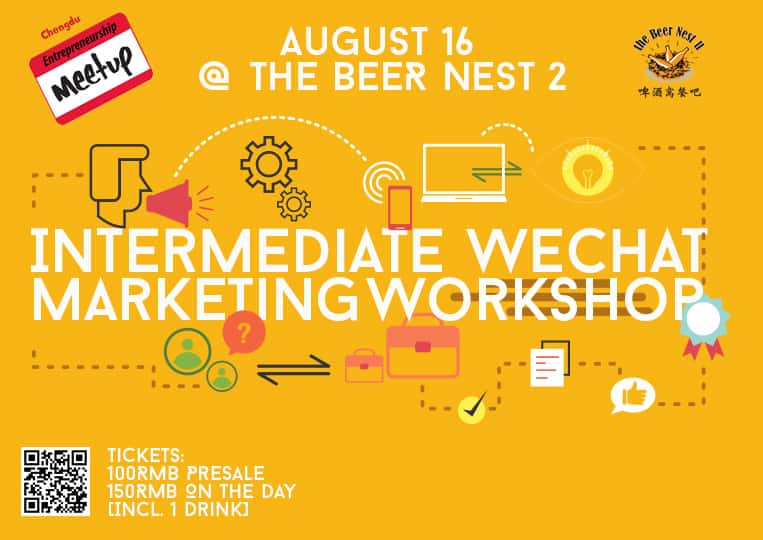 Chengdu Entrepreneurship Meetup is partnering with the China Channel to provide Mini CHat: WeChat Marketing Workshop, a special 2.5 hr training session on the 16th of August. Matthew Brennan, an expert in Chinese tech and co-host of the China Tech Talk podcast, will lead an interactive workshop covering  Marketing and Sales Tactics, Monetisation Strategies and Case study breakdowns.
New 'Entrepreneur' Visa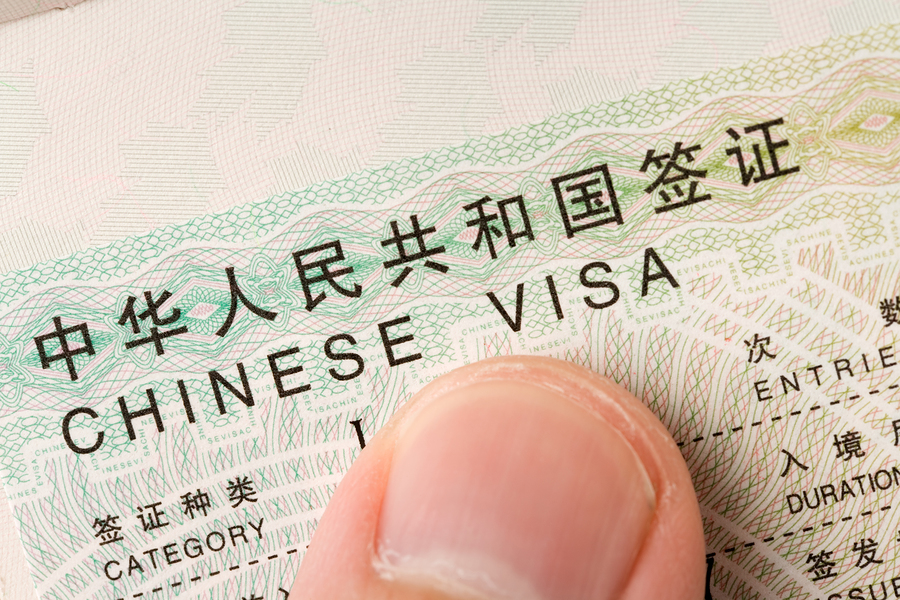 Foreign students graduating from Chinese universities (and those who've graduated from a Chinese university within the last year) can now apply for an 'Entrepreneur visa'. The visa is valid for a 2 year period and is non-extendable. If you are hired by a company during this time you are obliged to follow standard work permit policy and provide all the necessary documents to a get a work category Residence Permit.