Based in China and looking to quickly improve your Chinese skills?
Join the Chinese Language Institute (CLI) in beautiful Guilin during your winter holidays for our intensive Chinese Immersion Program.
With flexible program dates, begin your program on any Monday of the year and stay for your chosen length of time, from one week to one year. Individuals of all backgrounds and Chinese levels are welcome to enroll.
Improve your Chinese through 4 hours of customized, daily one-on-one lessons
Discover Guilin, one of China's most scenic destinations, through enriching cultural activities and travel excursions
Live comfortably in a private room at the 5-story CLI Center or with a local homestay family
Meet new friends from around China while creating meaningful relationships
Based in the picturesque city of Guilin, the Chinese Language Institute (CLI) is a center for Chinese language and cultural studies founded by American brothers in 2009. 
To date, CLI has welcomed thousands of students of all ages and backgrounds from around the world to study through our intensive Immersion Program and bespoke academic tours.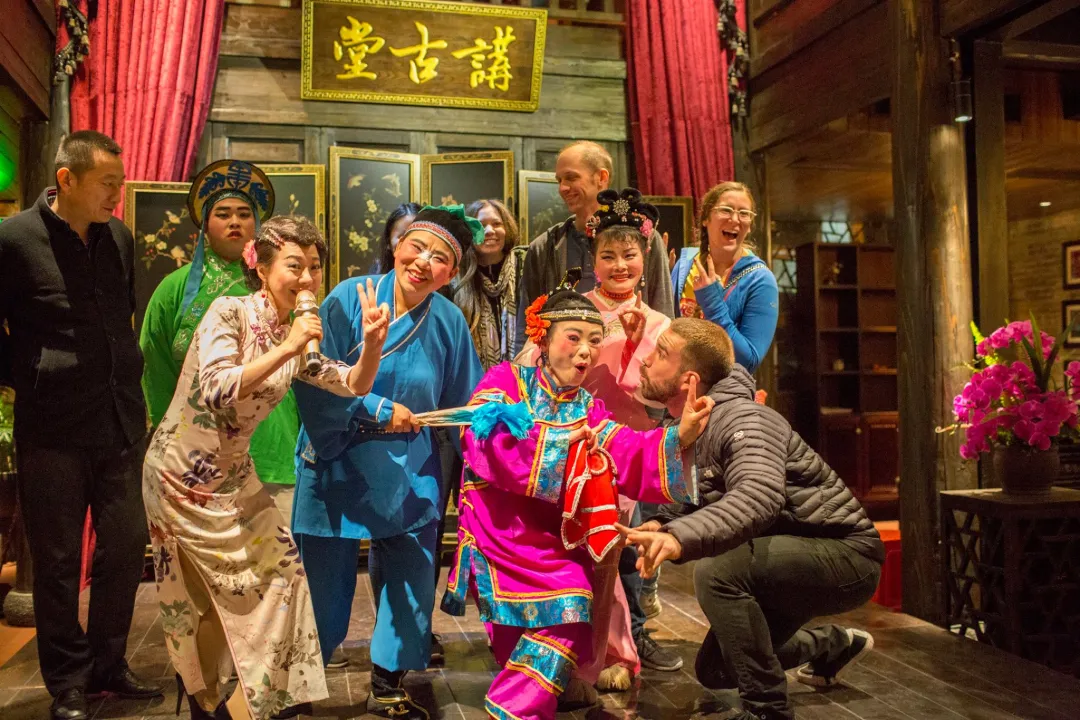 With fully customizable study terms, 20 weekly hours of one-on-one Chinese lessons, and abundant opportunities to practice outside of the classroom, CLI's Immersion Program provides complete language immersion in a comfortable environment designed to maximize learning speed and effectiveness. 
Your daily one-on-one lessons with three unique CLI instructors will give you an individualized opportunity to advance and validate your Chinese language skills hour by hour, day by day, and week by week. 
All professions, backgrounds, and language levels are welcome, from complete beginners to advanced speakers! 
CLI's weekly activities and excursions are designed to help you explore off-the-beaten-path destinations while applying your language skills in real-life settings.

Activities are announced weekly at the CLI Center and foster engagement with local community members so that you can dive deeper into Chinese culture through experiential travel. 
Join fellow CLI students and team members for bamboo boat rides down the Li River, hikes up Guilin's breathtaking karst mountains, photography excursions to the Longji Rice Terraces, cooking lessons with Chinese chefs, tea ceremonies, visits to Daoist monasteries, and more!
The CLI Center, CLI's newly renovated 5-story learning center, is the perfect location to live, study, eat, relax, enjoy China, and learn Chinese. 
All rooms have a range of amenities, including free WiFi, heating and AC, hot and cold water, and a Western-style bathroom.
Alternatively, choose CLI's homestay option, which provides direct insight into a typical Chinese family's lifestyle. If you choose this option, you'll be provided a private room in the host family's apartment. 
All homestays are within a comfortable travel distance of CLI, and we carefully select our host families from within the CLI community.
With a balance of upbeat urban life and idyllic countryside, Guilin is the ideal setting to pursue fluency, advance your skills and relax during your winter holiday. 
Known as the city of sweet osmanthus flowers, Guilin was chosen as CLI's home for a variety of reasons – it's warm; it's a safe distance from the poor air quality of China's biggest cities; it's simple to navigate; local residents are exceptionally friendly and engaging; the cuisine is excellent; and the city has been famous for its stunning natural beauty throughout Chinese history.
The proverb 桂林山水甲天下 (Guìlín shānshuǐ jiǎtiānxià) proclaims that "Guilin's scenery is the most beautiful under heaven," and rightly so. 
Surrounded by picturesque limestone mountains, the bustling city is comfortably located along China's famous Li River in the gorgeous province of Guangxi. Guilin's natural landscape has proven so charming throughout history that it is even celebrated on the back of China's twenty-yuan bill.

Program Tuition
CLI Center: 3,970 RMB
(one week)
Homestay Family:
4,690 RMB
(one week)
*Discounts available for longer programs