Golden Week is fast approaching and if you've decided to stay in the city, it may have been a smart move. In 2017, 705 million people travelled around China and spent 583.6 billion yuan (US$85 billion) from October 1 to 8. Tickets get crazy expensive, tourist sites are crowded and traffic grinds to a standstill…
In comparison, Chengdu and the surrounding regions are quite pleasant; unusually quiet and bathed in the last of the summer sun. What's more one of the city's favourite art & music festivals is back after the COVID period. Here are some things to keep you busy if you're planning a staycation:
And The Beat Goes On
Urban Art from East Village NY to SW China
30th September – 30th December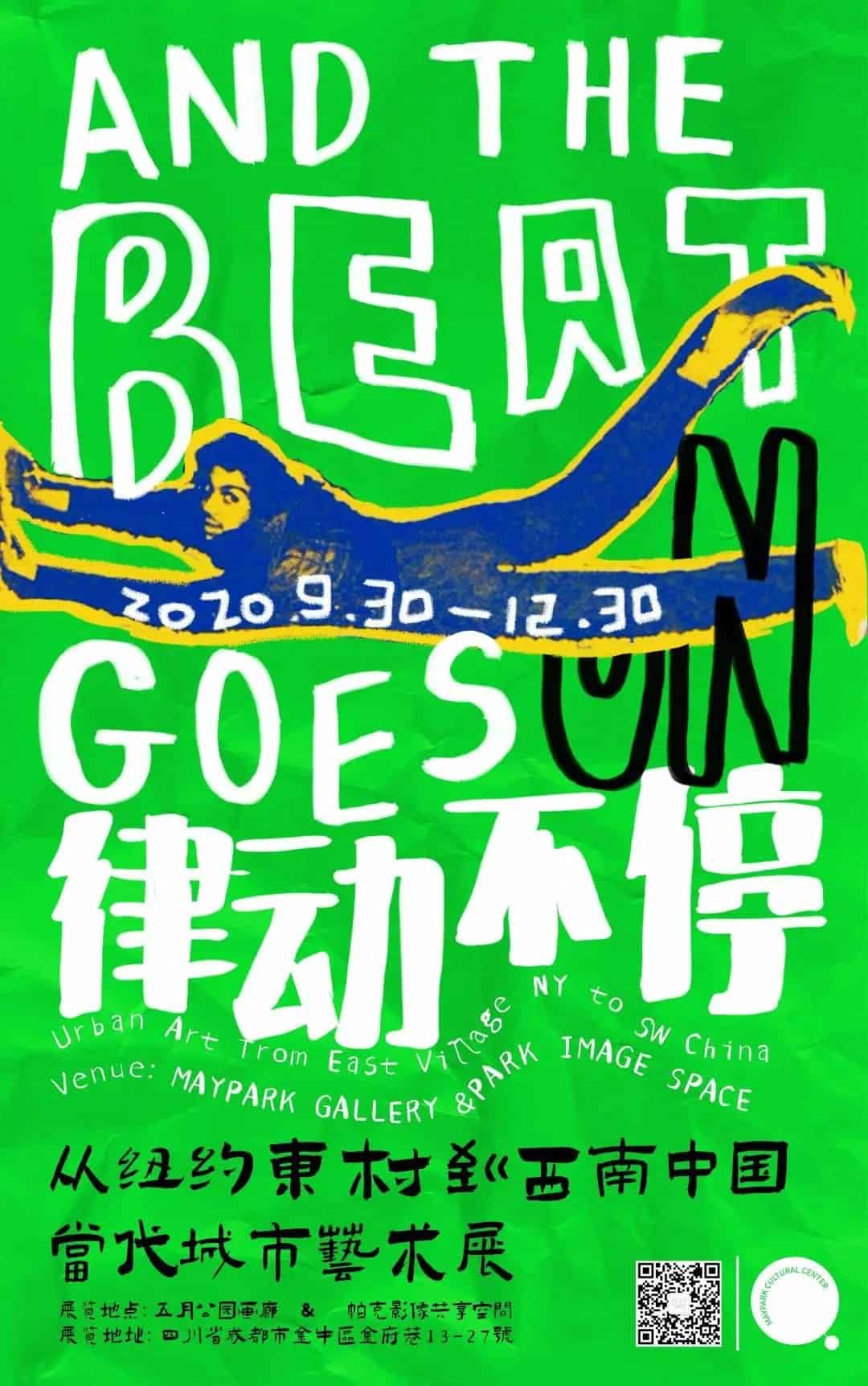 For the first time in Chengdu history, starting on September 30 you will have the unique opportunity to follow the rhythms of the past and explore the history of urban art within the various halls of May Park Gallery and Park Image Space. From its roots in 1970s New York City to the present, And The Beat Goes On: Urban Art from East Village NY to SW China is an exploration of the sights and sounds of international youth culture as well as an exploration of its interpretations on the walls of Chengdu. So take a trip back in time, get inspired, and catch the beat for yourself!
Date/ Time: 
October 30 – December 30
Tuesday- Sunday, 10:00-18:00
Location: 
成都市金牛区金府巷13-27号
No.13-27, Jinfu Lane, Jinniu District
Tickets: 
60RMB /person
Available at the front desk, or scan the QR code below
⇣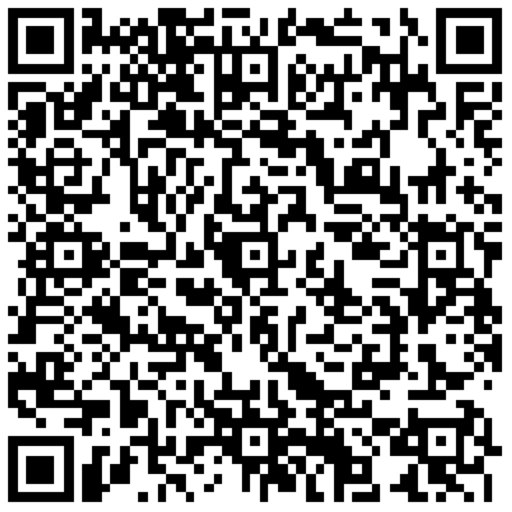 (Please bring your ID card)
---
Chengdu Mid-Autumn Craft Beer Festival
1st – 8th October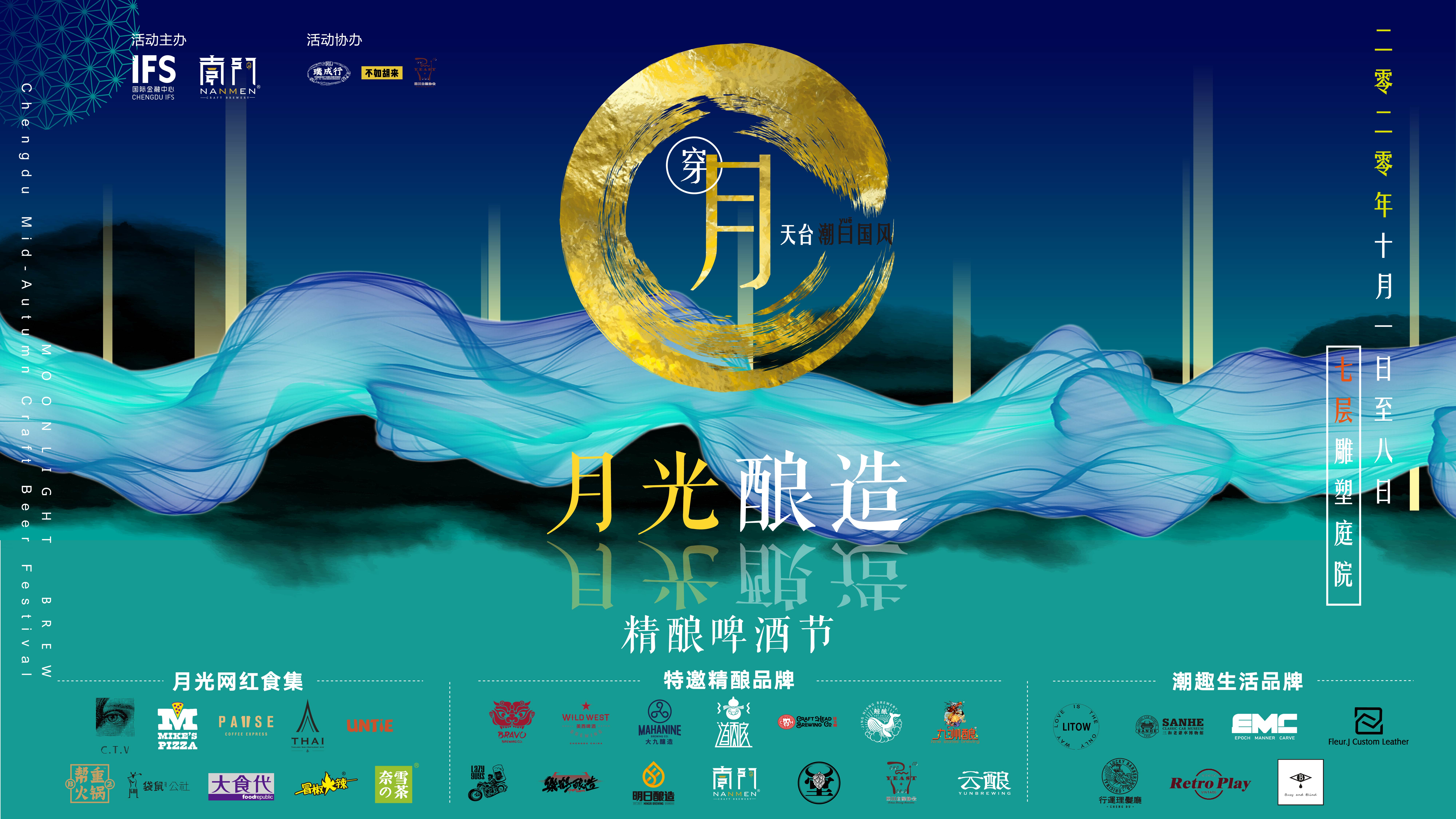 Chengdu IFS and Nanmen Craft Brewing are proud to present you the Mid-Autumn Craft Beer Festival, held from October 1st till 8th at IFS 7F rooftop. 13 well-known breweries like Bravo, NBeer, Wild West, along with Sichuan Home Brew Association, are bringing 15 brand new beers and ciders made for this festival with their own unique understanding of the classic Chinese Mid-Autumn Festival.
Live bands will be playing two sets per day (at around 3pm and 8pm) to celebrate with all beer lovers. A beer pong challenge and drinking competitions with great prizes will also be held daily.  Join them to meet good people, experience live music, a handicraft market and of course lots of craft beer!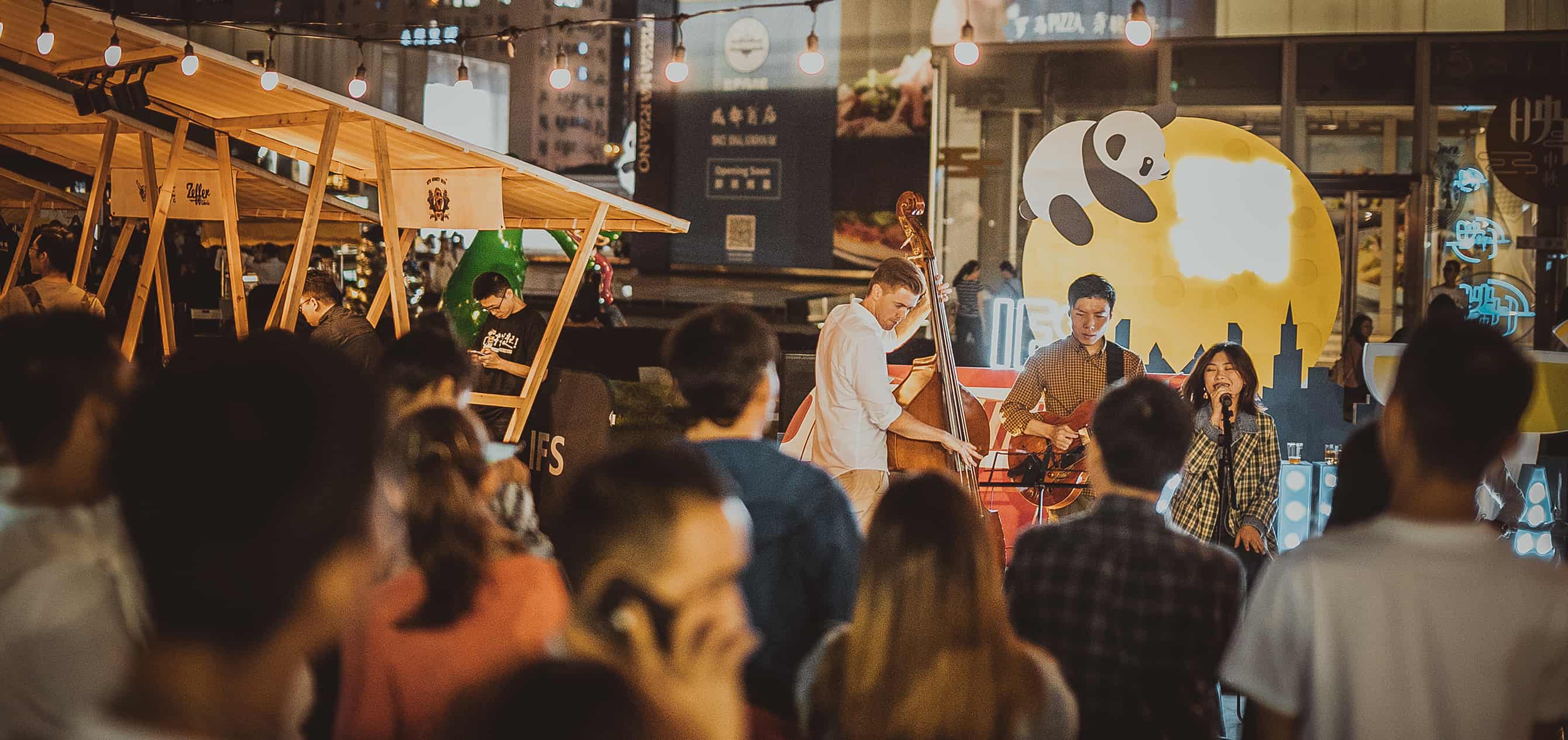 Date/ Time: 
October 1-8
Daily, 2-10pm
Location: 
IFS Chengdu, 7F Rooftop
成都国际金融中心7楼
Jinjiang District, Hongxing Road No. 1, Section 3
锦江区,红星路1号3段
Tickets: 
Free entry
More information: 
---
4th October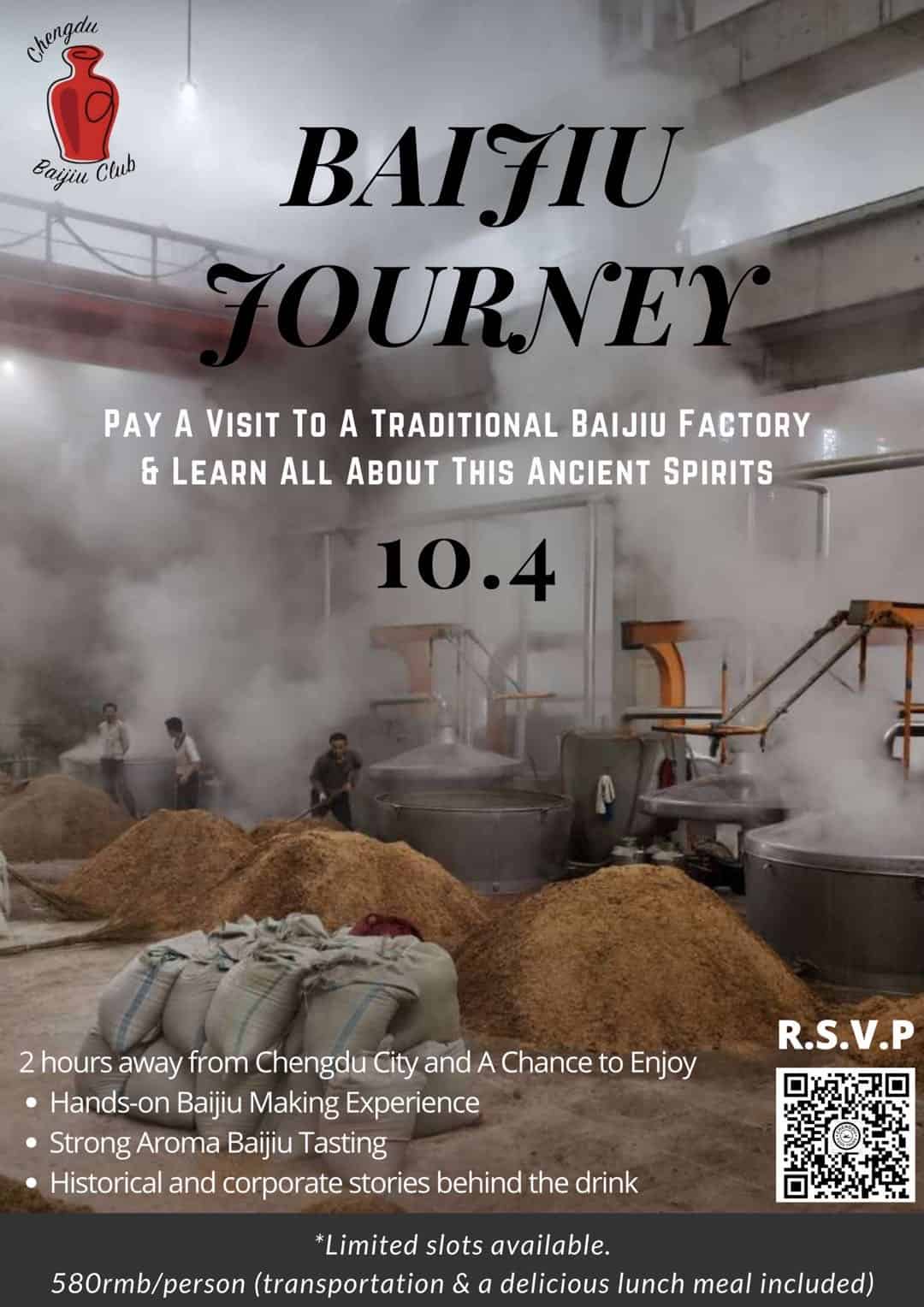 If you are curious about baijiu and why It is the most consumed liquor in the world, then this is your chance to find out why! Join the Chengdu Baijiu Club for the Baijiu Journey… Get your hands dirty learning about the fermentation and distilling at an old-school baijiu factory.
What to expect?
1. Learn all about this ancient spirit
2. Hands-on baijiu making experience
3. Strong aroma baijiu tasting
4. Historical and corporate stories behind the drink
5. Experience baijiu and Sichuan food pairings
You will leave at 8.30am, drive for about 2 hours in order to reach the city of Qionglai, and arriving back in Chengdu around 4pm.
Date/ Time: 
October 4
8:30am – 4pm
RSVP before October 2
Tickets: 
580RMB/ 1 person
1000RMB/ 2 persons
Scan for tickets and information:
⇣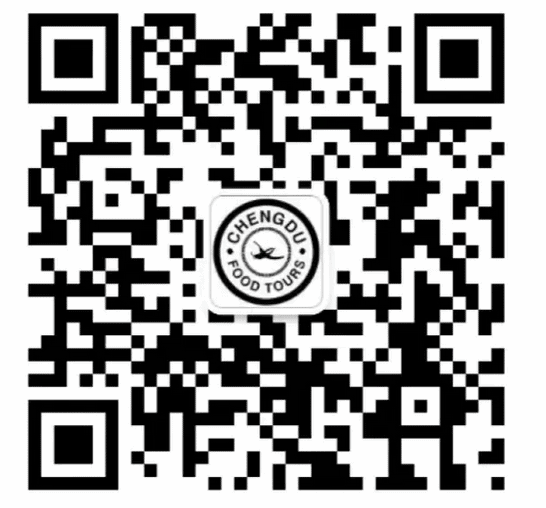 ---
Strawberry Music Festival
2nd – 4th October 2020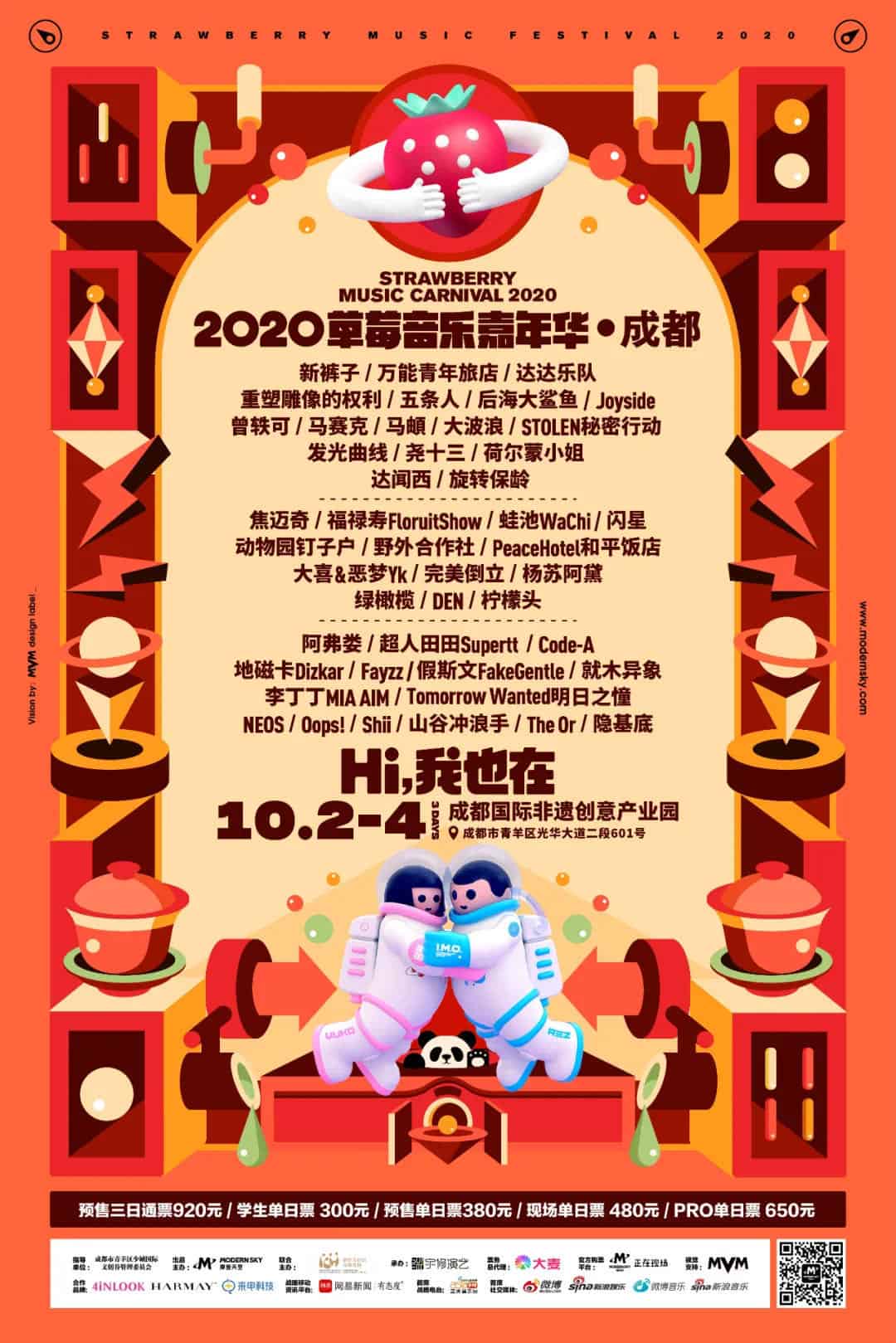 More than 50 musicians and bands from China and abroad will perform during the festival, across 4 stages set up in the park. Bands include Joyside, Mosaic, Stolen, The Hormones, Oops!, The Or…… This year the festival added a talkshow, a handicraft market, HiSwing dance and more.
Date:
October 2-4
Location:
Intangible Cultural Heritage Park, No. 601, Guang Hua Street
国际非物质文化遗产博览园世纪舞广场 - 成都市光华大道二段 601号
Metro Line 4, Intangible Cultural Heritage Park
Tickets:
Student 1 day: 300RMB
Pre-sale 1 day: 380RMB
Normal 1 day: 480RMB
Pre-sale 3 days: 920RMB
⇣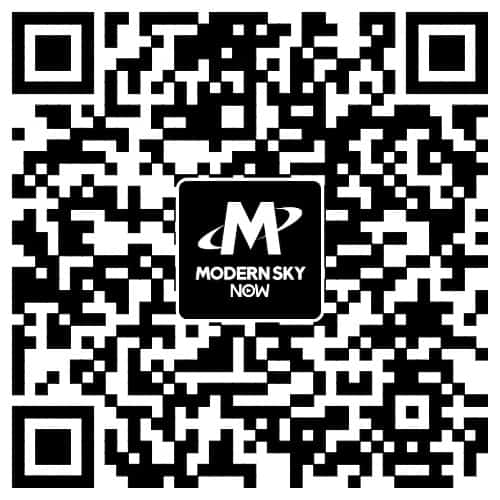 ---
6th Chengdu NuArt Festival
4th – 6th October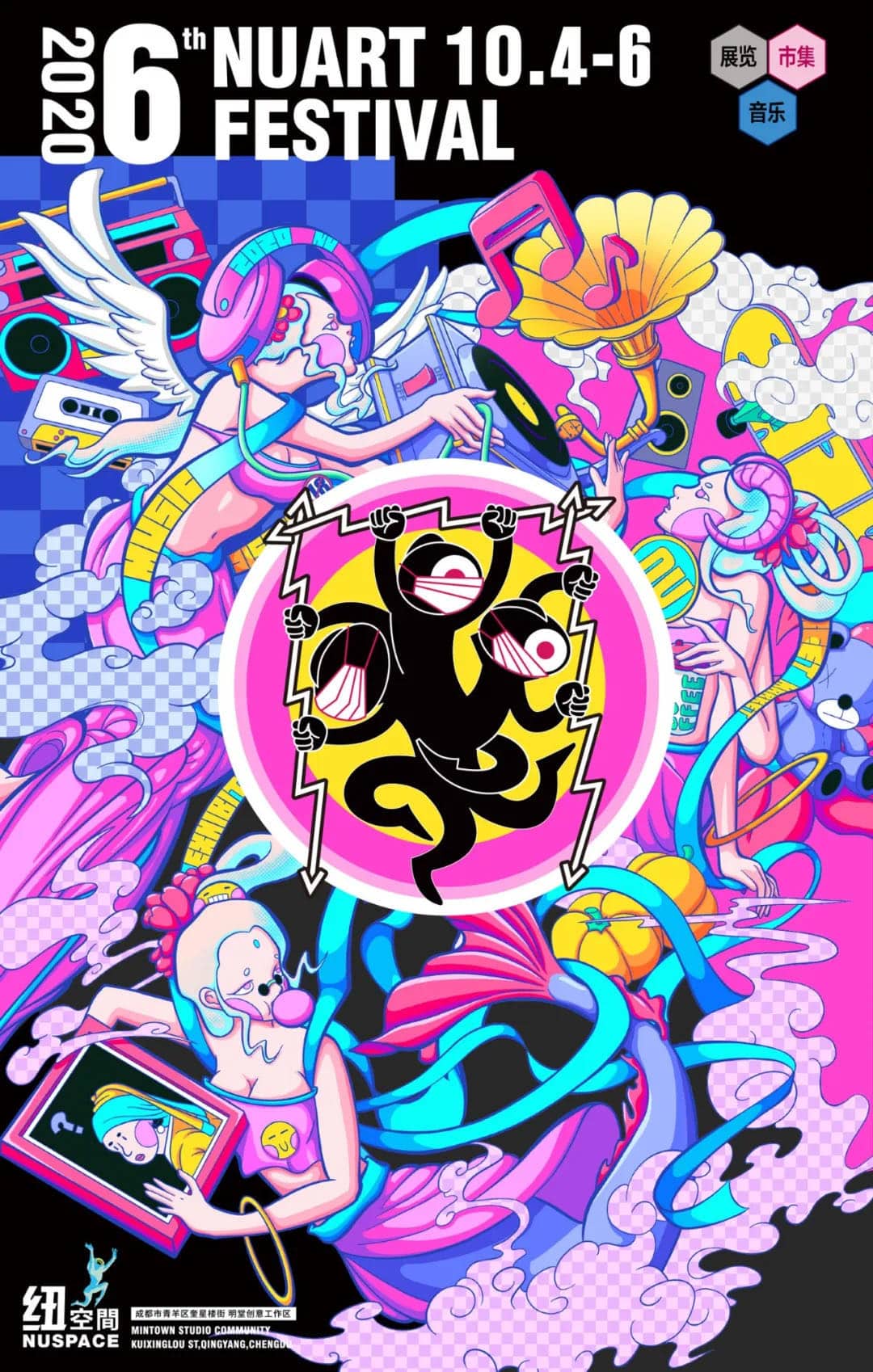 Spread over 3 days, the 6th NUART festival program is bursting with a colourful range of performances, live music, design, drama, DJs, freestyle dance, street theatre and of course the street party – there's something for everyone! With indoor and outdoor spaces to explore, let your soul roam free across the festival. The whole street will have 120 creative stalls with merchandise for young and old. It's a chance to see great local bands play and buy things from local artists and craftspeople.
Date/ Time:
October 4th – 6th
Daily, 3-10pm
Location:
Mintown Studio Community and NuSpace
No.9, No.55 Kuixinglou Street, Qingyang District
成都市青羊区奎星楼街55号
Tickets:
Outside street market = Free
Early bird single day music 100 RMB
On the door ticket 150 RMB .
⇣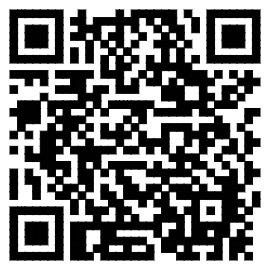 ---
Whilst tourist spots in Sichuan will likely be rammed, the whole province is yours for the exploring. If you want to get out of the city, head to Dujiangyan's Andaman Village where you can pitch a tent or rent a cabin, go kayaking, rock climbing or zip lining.
Alternatively, check out these spots for some unspoilt beauty. We do recommend to check in advance whether foreigners are able to stay overnight.
Just be wary the roads and train stations in and out of Chengdu on 30th Sept, 1st October and 7th October.
---
The Jinjiang River boat tour will be back during the holiday so locals and tourists alike can take in some of Chengdu's best sights, dressed in red, from the water. A roughly 4km route will take you past landmarks such as the TV tower, lit-up Dongmen Bridge, Lan Kwai Fong, and Hejiang pavillion and more.
Each boat can carry 8 people and start from Dongmen wharf. 500 tickets per day are available.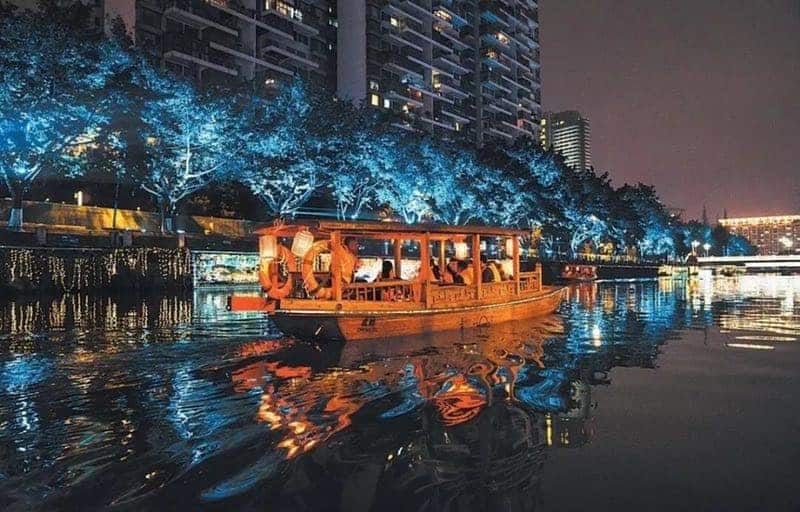 Operating time:
Monday to Sunday
Daytime (SOLD OUT): 1 pm to 6 pm, 60RMB/ pp
Evening: 7 pm to 10 pm, 120RMB/ pp
Tickets:
On-site purchase
or call (Chinese only) 028-84542250 or 18117911373 for reservations
Location:
Dongmen Wharf, Binhe Road, Jinjiang District (near Dongmen Bridge Station of the Metro Line 2)
锦江区天仙桥滨河路东门码头
---
Jurassic World Exhibition, full moon bike ride, China Gaming Federation trivia night, other music festivals, parties and much more. You can check out frequently event listings via out Mini Program. Go have fun, the hangover's yours for the taking.
---
A Guide to Mid-Autumn Festival Gift-Giving
Sichuan Accommodation Registration Goes Online!
Chengdu Metro Line 18 is Officially Open!
Helpful Western Medicines in Chinese
Healthcare You Can Trust in Chengdu
---
Whether you're staying in Chengdu or heading out somewhere more exotic,
we hope you have an amazing holiday!
Other plans? 
Let us know in the comments below!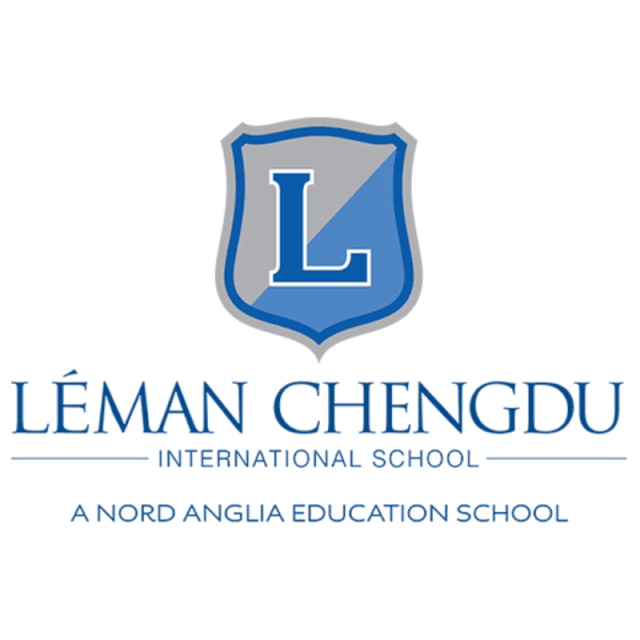 Date/ Time: