Peddling The Streets of Chengdu
The Growth of China's Competitive Bike-Sharing Industry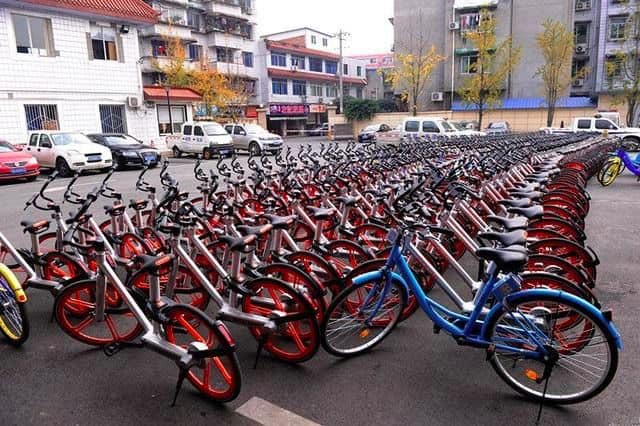 Even though pollution has been very high in Chengdu, the popularity of colourful public bikes did not hesitate to make their emergence. These bikes have definitely been brightening up the smoggy streets of Chengdu. We see them parked on every possible surface, maybe even on balconies, outside university dorms, or river banks. We are witnessing the rise of a new trend which is peddling its way around the streets of China. The bike-sharing industry has begun to boom.
Chengdu has always been a bicycle-friendly city, with its flat roads and slow speeds. Often we can find a 24-hour bike rental for something as little as 20 Kuai. There are 450 million bikes in China. Thus it is clear that the demand for cycling certainly exists. The old problems of bicycle theft, the worry of leaving your bicycle locked somewhere overnight, and accountability for a mid-journey break-down have now been solved with the emergence of these convenient no-strings attached colourful public bikes. Aside from these qualities, the biggest advantages of a public bike as opposed to a personal bike or traditional rental bike, lies in access to a bicycle whenever you want. Perhaps more importantly, not having to pay for it when it's not in use. Although Chengdu already had a shared-bike system for years, mostly in the South, it was the case that they needed to be parked at certain stations. This may be the reason why that system did not gain as much popularity, as cycling around the main city seems to be the biggest demand given rush hours, traffic jams and pollution in the centre.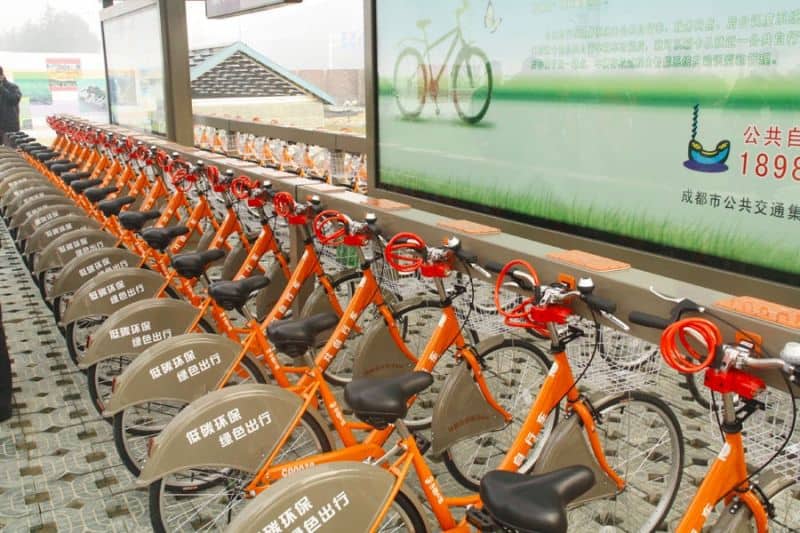 The traditional public bicycle 
Thus the supply and demand of more convenient public bikes. Like most innovations nowadays, the industry is dependent on the smart phone. Public bikes can be locked and parked with the use of apps and QR codes. It is an app based trend which is rejuvenating China's use of bikes, highlighting their multi-dimensional level of convenience. The apps are easy to use. Users simply need to check where an available bike is via the app map, unlock it via QR code, travel to their desired destination then drop it off where ever they want. The cycle then starts again, as the bike is up for grabs to be borrowed by the closest user around.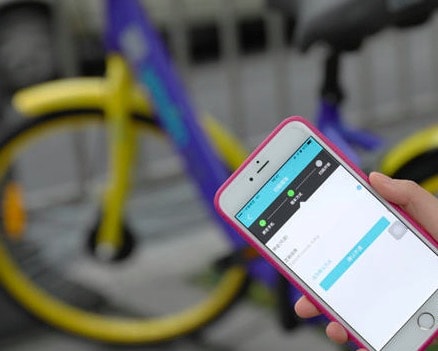 To use the public bikes, choose the app of your choice. In Chengdu there are the options to use Mobike, Youôn, and 1, which arrived here in November. Then in mid-December Mobike Lite, 熊猫单车 (Panda bike) arrived in Chengdu. It seems, in general, Mobike is the most popular with over 400,000 downloads since its launch in January 2015 to November 2016.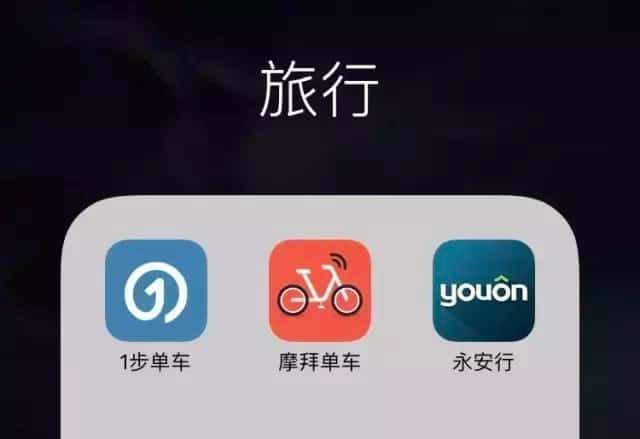 After downloading the Mobike app you'd have to register by taking a selfie and a picture of Chinese ID. If you don't have a Chinese ID, don't worry. You can use your passport! However, this option is only available with Mobike, which is why Mobike is great for foreigners in Chengdu. For other public bike services, you'd have to get a Chinese friend to help you. After taking a selfie with your passport, and entering your passport number, you will then be required to put a deposit down of 299 RMB, of course through WeChat pay or Ali pay – the real Chinese way. The deposit is totally refundable and these procedures are to make sure that riders are using the service appropriately. Mobike will be able to deduct deposit for misconduct, however you are also able to talk to their team for any queries, and to also report your own findings.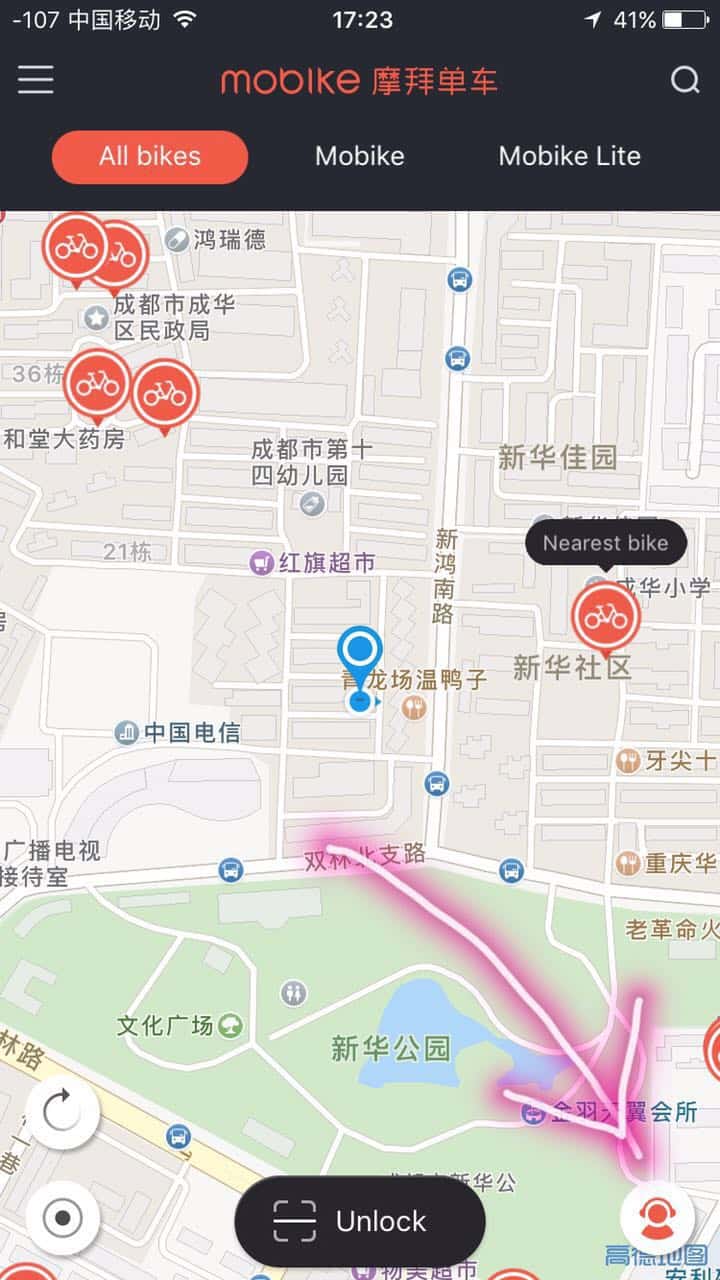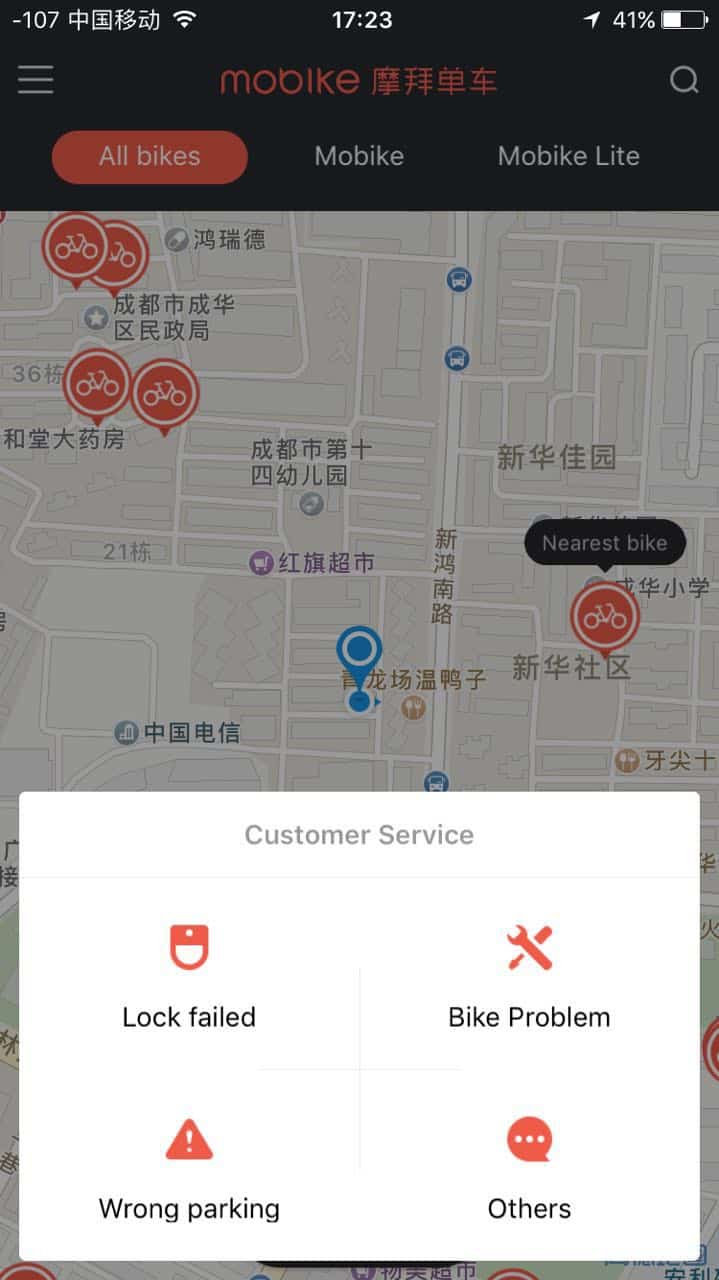 Mobike customer help screen 
Registration only takes a few minutes and before you know it, you'll be able to check your map for the closest bike to you, scan your code, and you're ready to ride. The good thing is, after registration and deposit, there is no set balance to have on your Mobike account, you can top up however much you want through WeChat pay. It will cost 1 RMB for every 30 minutes of use with the Mobike public bike. Once arriving at your destination, locking the bike is easy, just follow the instructions on your app. Be careful not to park your bike in illegal places as this may also affect your deposit.
There are a number of companies which are supplying this demand and even more who have plans to invest in the growing trend. Uber has made a large investment into Mobike and they are now available in most cities in China, including Chengdu. Their orange and white bikes cost 3,000 RMB to manufacture and a built-in GPS ensures that they do not need to be docked. Instead, a map shows which bikes are available to be borrowed and exactly where they are. An alarm is used to alert someone if they have moved a bike without unlocking it first. But as one can guess, these nomad bikes do end up spending the night in strange places.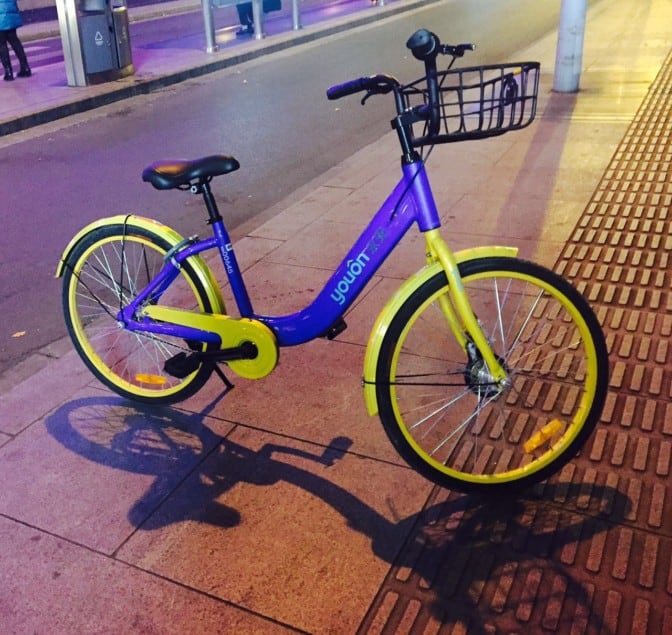 Blue and yellow Youôn bike
Most other public bike companies have a similar methodology. Usually, there will be a registration and deposit system. In terms of most popular public bike services in Chengdu, the second will most definitely be Youôn, whose app works in a similar way to Mobike. However, in terms of the big players in China in general, the second company leading the way in the bike sharing industry is Ofo, which was founded by three Peking university students in December 2014. Ofo is the only bike sharing service in China which does not require you to download the app to borrow a bike. Instead you can use Ofo directly through WeChat. These yellow bikes are also found in most cities in China, including Chengdu.You can still download the Ofo app in the app store for ease of use.
User's may worry that they won't be able to find an available bicycle for use on their map. However, with the amount of bicycles riding around Chengdu, throughout the day and night, it's possible that you will be able to find a bike even in the most remote spots. There is even talk of a possible collaboration of Ofo and Mobike, meaning even more bikes available. Another possible worry for the consumer is the idea of theft or damage to the bikes, and it definitely is a challenge the supplying companies are having to deal with. However, for the consumer it is great that you are only liable for the time of use, and able to connect with the app's team about any concerns. In fact, the extreme growth in popularity of this system really goes to show a community spirit. In Chengdu, bike-sharing not only is convenient and innovative, it has a number of health-related benefits such as reducing pollution and traffic, especially in the centre of the city.