成都 Eats | Hidden Treasures
At first glance, Chengdu's mala scented restaurant scene can seem to be peppered with nothing more than hot pot, chuan-chuan and maocai. We love the sight of early morning baozi shops filling the air with steam on every street corner, as much as the next man, but isn't there anything else?
Some of Chengdu's best-kept secrets are hidden from plain sight. They are tucked away behind metro construction, down rarely trodden alleys, and deep inside residential compounds. Here are two of our favourite places, run by creative owner-chefs, that are so worth the extra few minutes it might take you to find them.
Haru Bistro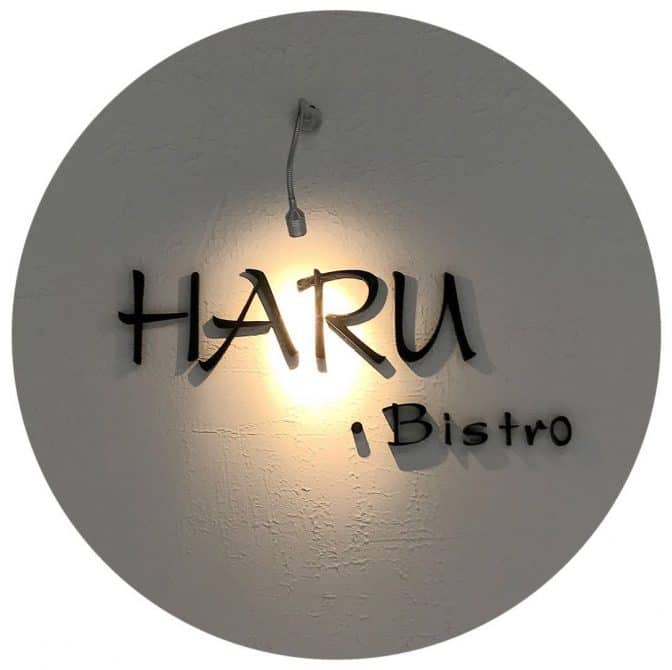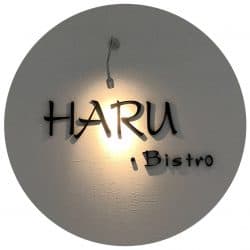 The complex behind the giant Carrefour in Tongzilin, is a labyrinth of Korean restaurants and seedy Japanese KTVs. What you wouldn't necessarily know, is one of Chengdu's best-kept secrets is nestled down an alley here, behind an auto repair shop.
Haru Bistro has polished concrete walls and an elegant interior that wouldn't look out of place in Oslo or Copenhagen. The lights are kept low over the well-stocked bar, which has a decent wine list and serves cocktails, juices and whiskeys.
The own-chef Ada has created a modern European menu with hearty French bistro classics. We started with asparagus, pine nuts, and parmesan (¥58), which is served with a poached egg, and a zucchini and squid salad (¥68). There are also daily tapas boards with ham, cheese and salmon, served lashings of olive oil and balsamic.


Haru offers a range of salads, pasta and risottos, but the show stoppers come from the grill; their hand made pork sausages, with marinated pork belly and mustard (¥98) is aromatic and really something to write home about. The melt-in-the-mouth grilled sirloin with homemade fries (¥168), is also delicious.
The only drawback to this hidden gem, is vegetarian options aren't exactly abundant. But skipping the main course, and diving right into their salted caramel chocolate lava cake may not be a bad thing. It's really quite good. Whether it's date night, or a business lunch, whoever you bring to Haru, will be impressed – and not just with how well you manage to navigate the alleys around Shijie shangye guangchang.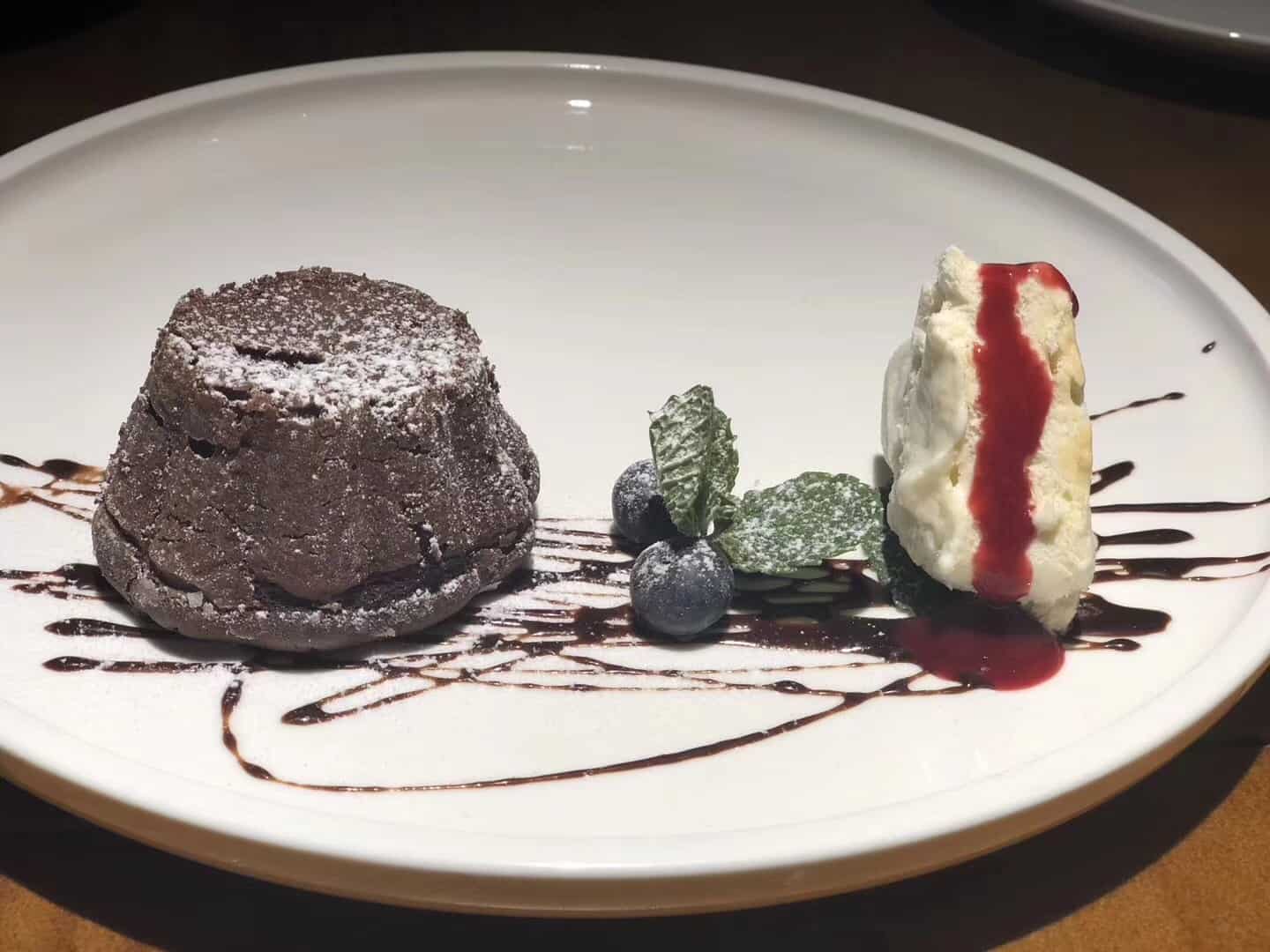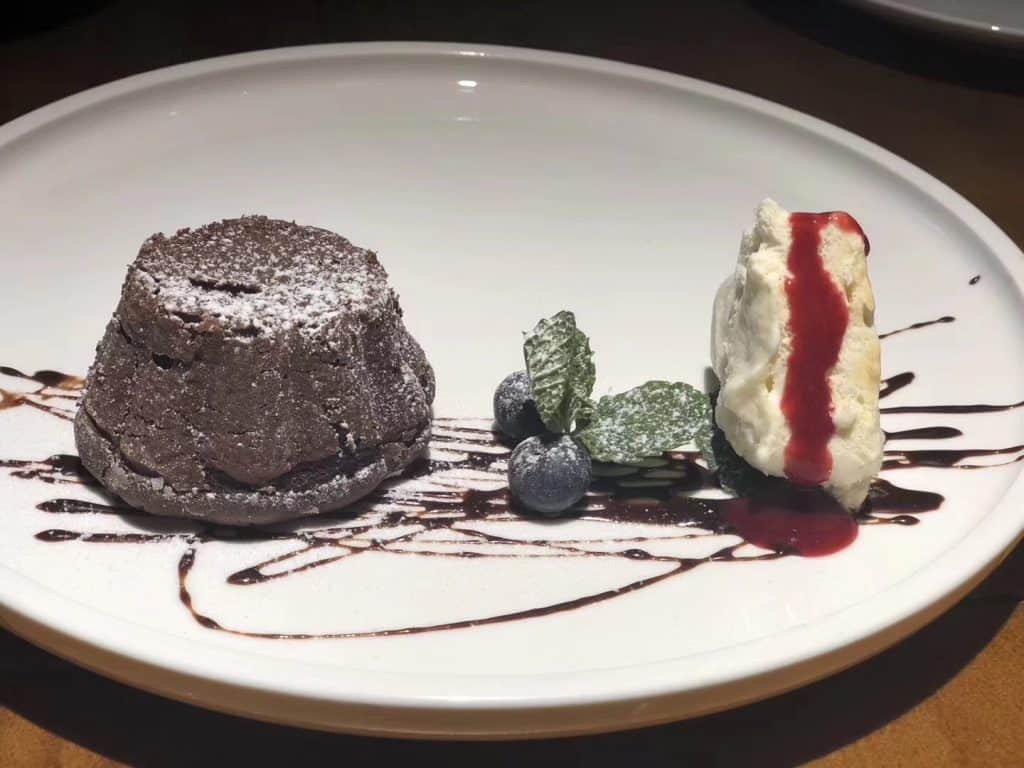 Opening Time:
11 am to 2.30 pm, 5 pm to 10 pm
(Closed on Tuesday)
Address:
First floor, Shijie Shangye Shopping Mall (attached to Tongzilin Carrefour)
紫竹北街85号大世界商业广场1层
Tel.:
13408545595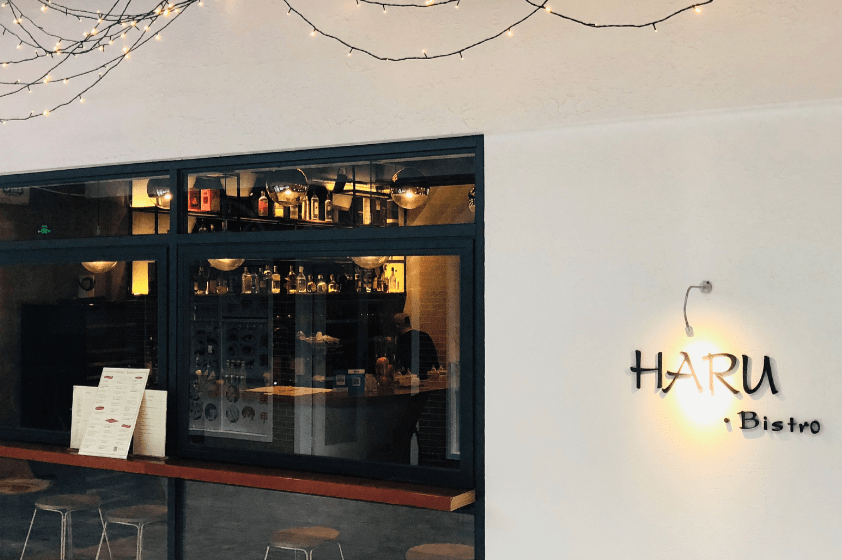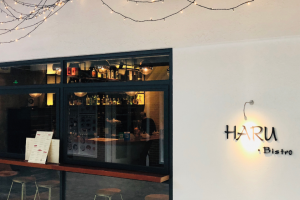 Doublechin Cafe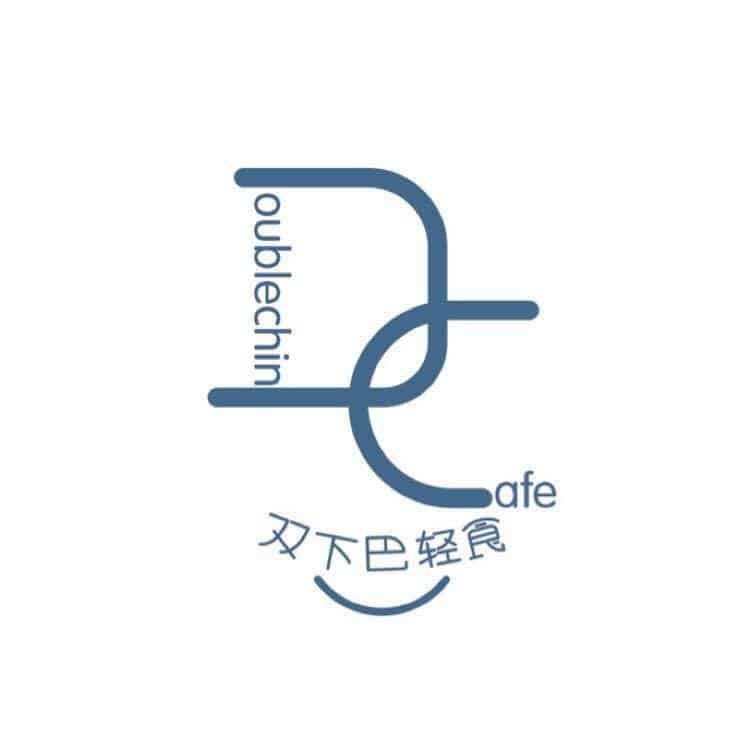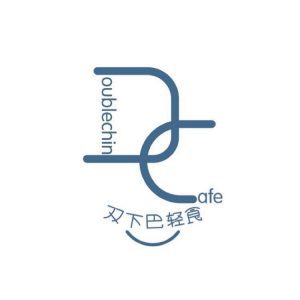 Come out of Niuwang Miao Station at Exit A and turn right. You have arrived in Chengdu's lighting district. Chandeliers, neon signs and thousands of lightbulbs are housed in independent shops just over the road from I-BOX. It's also the home to creative wunderkind Mike, who runs Doublechin Café with his Taiwanese partner Ann.
Like many places in the city at the moment, this café/eatery is a little hard to find because of Metro construction. But it's so worth searching for. The minimal interior is contemporary and elegant and is almost as beautiful as the food. Instagrams at the ready.
The Australia-Asian fusion menu offers up brunch, dinner, teas and desserts – all with a strong Singaporean influence. The French fries are smothered in homemade salted egg sauce (¥29) which gives a rich umami hit, and sambal fried rice (¥49) and toast with kaya (¥29) both make an appearance.


Attention to detail is clear here. Mike makes infused bubbles, syrups and airy foams for creative drinks – the blood orange was our favourite. The brunch also doesn't disappoint, with Berry hotcakes (¥52) piled high with decadent chocolate soil, seeds, berries and ice cream.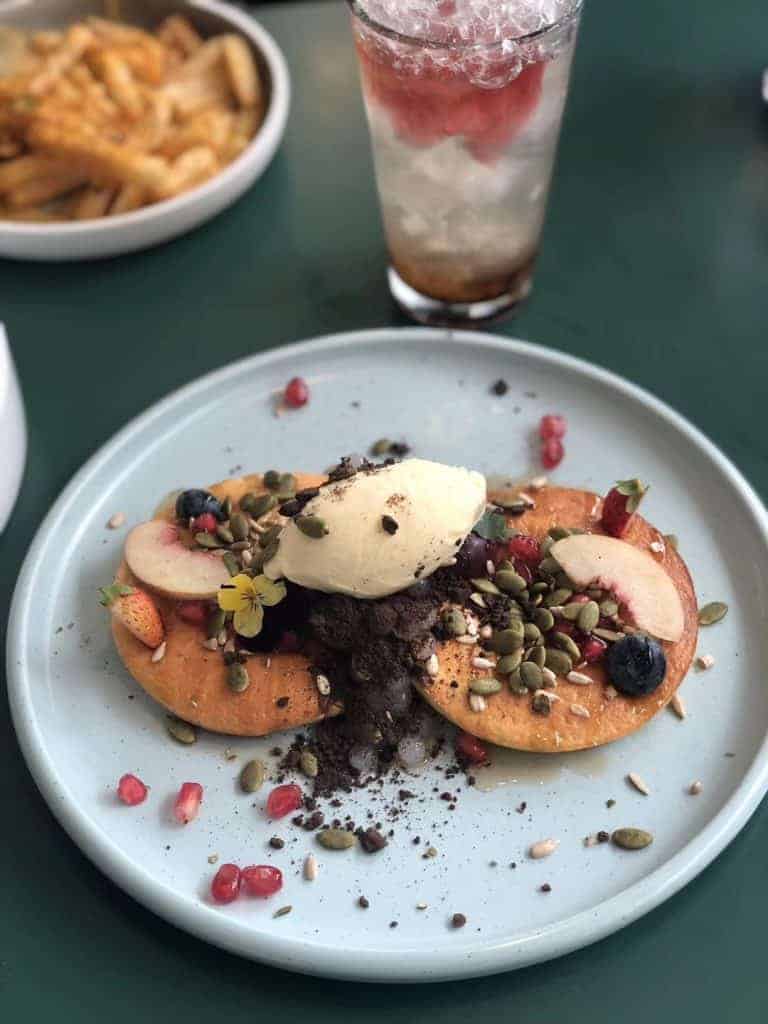 Don't worry if the menu has changed by the time you make it to Doublechin Cafe. It is not only cleverly assembled to be shareable, delicate and packed with flavour – it's seasonal and dishes change quarterly.
We're really happy that places like this are coming to Chengdu. The prices here are reasonable enough for you to bring the kids – and the plates pretty enough to impress your girlfriend. Kudos to Mike and Ann for raising the bar.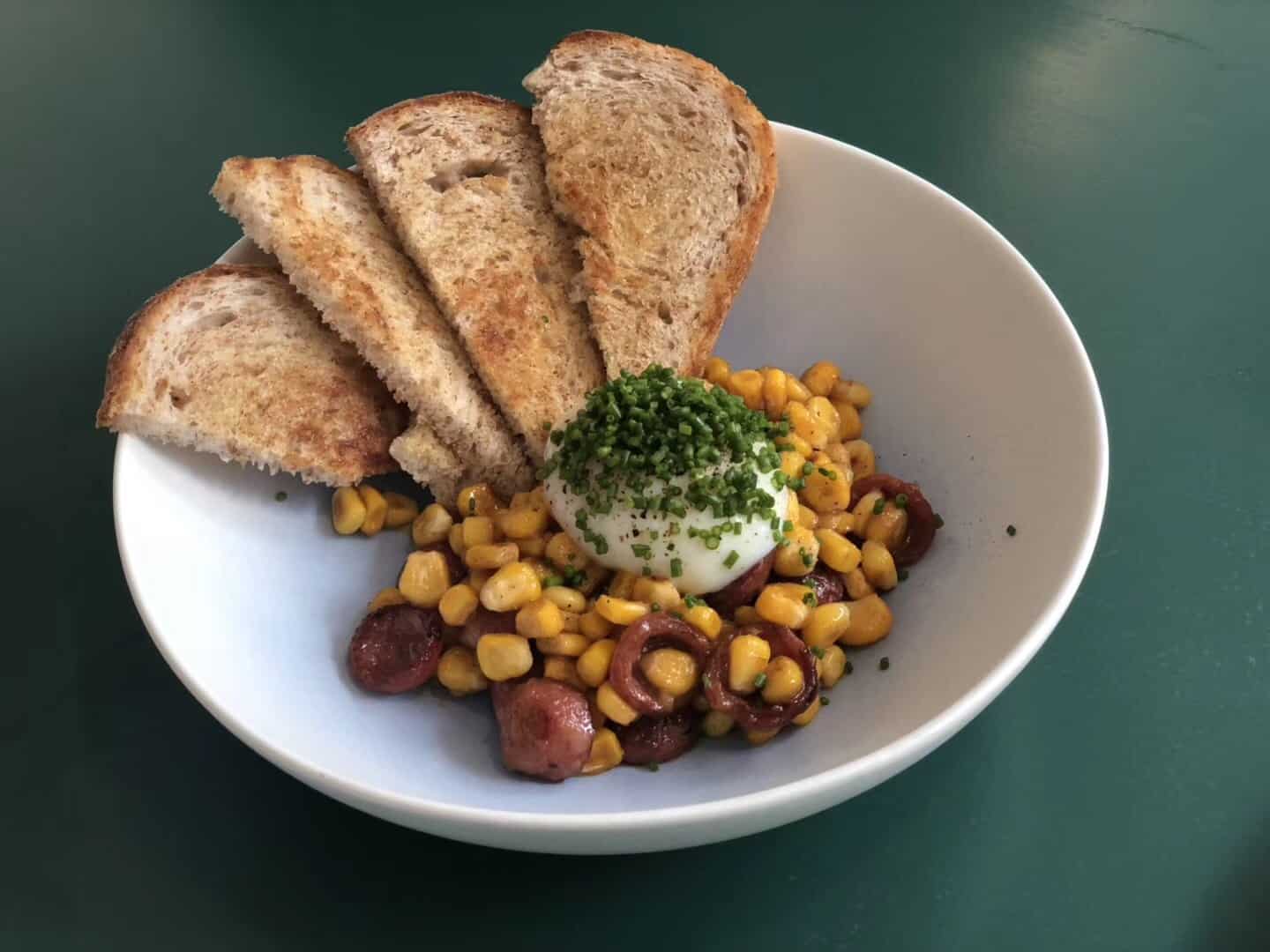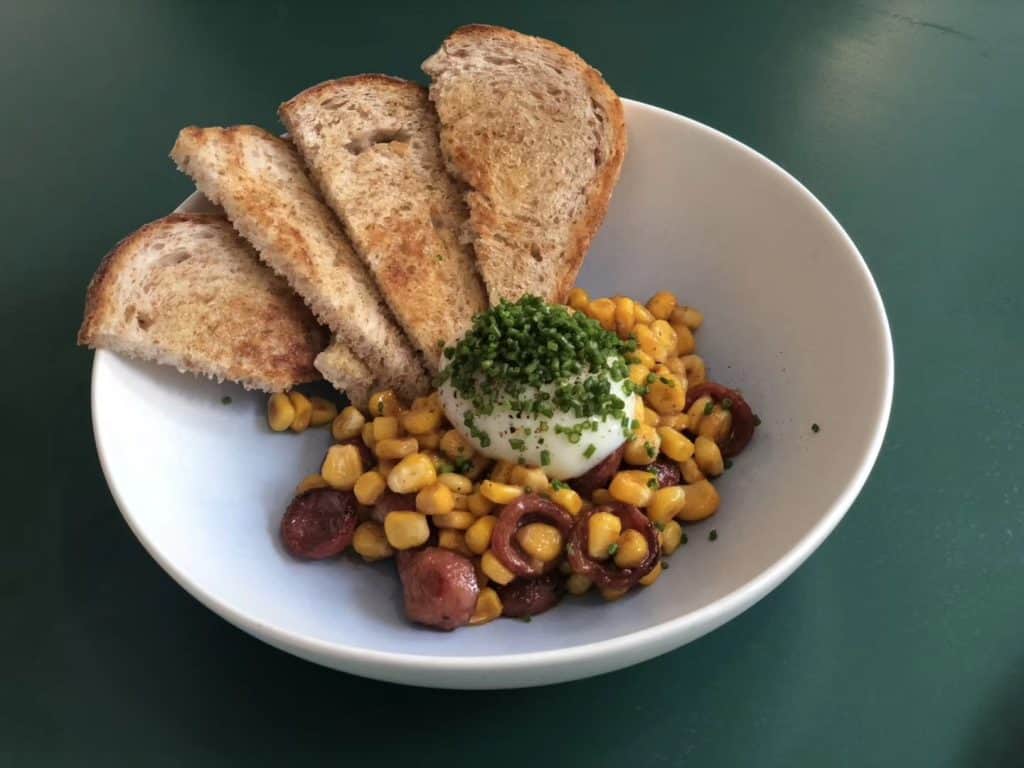 Opening Time:
Monday to Friday | 11 am – 9 pm
Saturday & Sunday | 10:30 am – 9 pm
Address:
Doublechin Cafe 双下巴轻食
182 Building 1, 108 E 5th Section, 1st Ring Road (behind the stairs)
成都市一环路东五段108号 东恒国际 1栋182号