There are also lots of sports clubs in the city, that meet regularly for games, and provide opportunities to make new friends, get really burnt, and have a beer with afterwards…
Interested in joining a group? 
Scan below to Chengdu-Expat's personal account.
Don't forget to quote SPORT so we can accept your request
👇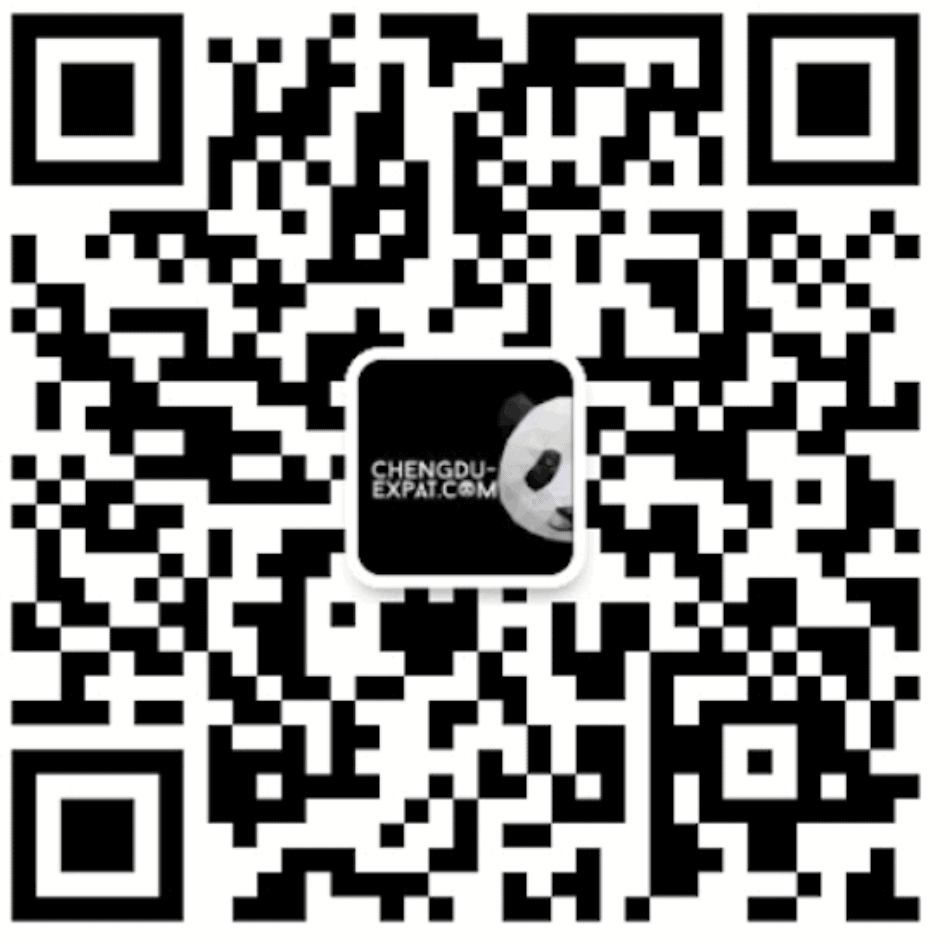 Chengdu International Football League (CIFL)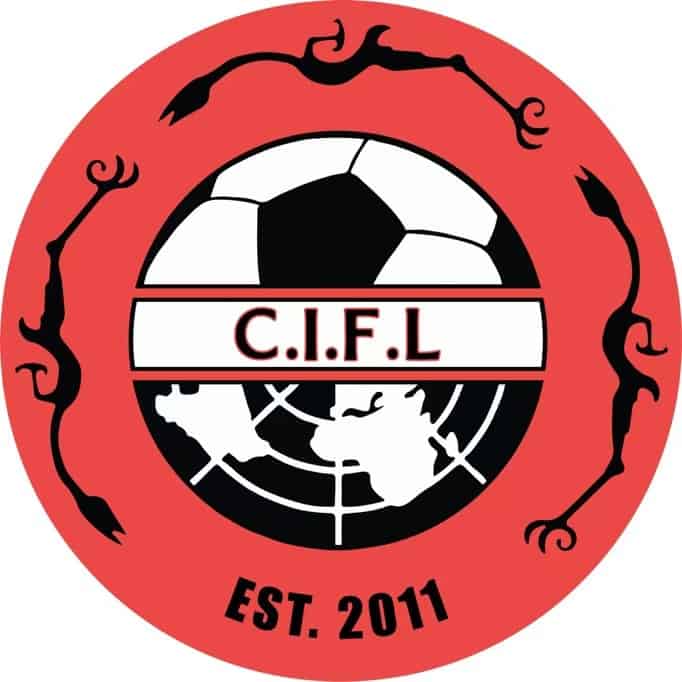 The Chengdu International Football League (CIFL) is the longest running international sports community in Chengdu. Established in 2011, over the past 10 years thousands of expats and locals have taken to the field to compete for the league trophy and bragging rights. Games are held weekly on Saturday afternoons at Hyde Sports Centre (海德运动中心) and all skill levels and ages are encouraged to get out on the pitch. For more information please contact Andy on 15528032257.
The Sunbirds are a female football team and social club. They train every Monday 18:30-20:00 on Suning Plaza rooftop (苏宁广场) nearby the Ikea down south. Their aims are fun, friendship and fitness and to provide more sporting outlets for the female community in Chengdu. If you are interested in joining please contact Kim on 181 8040 8441 or Dani on 183 2842 3044.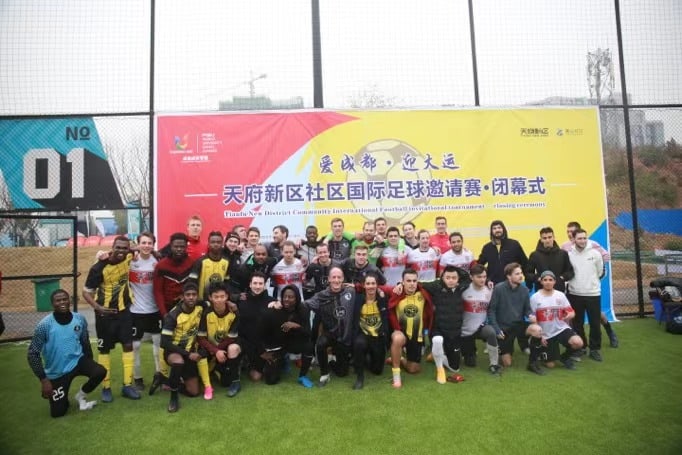 Chengdu Rugby Football Club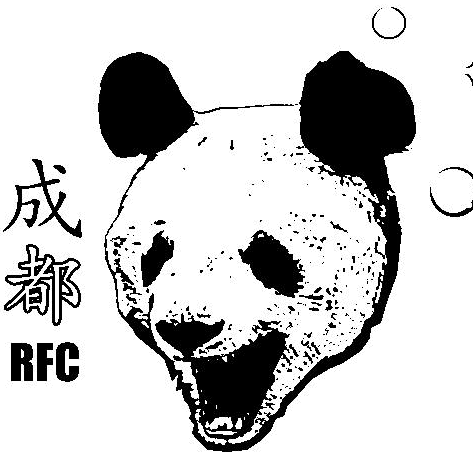 The Chengdu Rugby Football Club is open to everyone regardless of age and ability. We have three levels of rugby to choose from; men's contact, women's contact and recreational touch rugby.
For those of you looking for a challenging team sport while in Chengdu, we have both competitive men's and women's teams. We travel to tournaments throughout China and host other teams here in "The Du" about 6 times per year.
If you are looking for a general fitness activity, our Thursday afternoon touch rugby sessions are an ideal way to get fit and make friends. This is a game for men and women to learn the basics of rugby, without the tackles, but also participate in a competitive sport.
We are renowned in Chengdu for hosting memorable after game parties throughout the year, helping us provide the complete rugby club experience both on and off the field. We are always recruiting new and experienced players and host practices twice a week.
They meet every Thursday at 7pm and train every Sunday at 12:30pm.
Location: HuaXiBa Football Pitch
Please contact us before coming as sometimes days and times change due to weather and pitch availability:
Frankie Lam:  173 4582 8896
Elton:  15682051031
Eric: 17780616635
Contact us at chengdurugbyfootball@gmail.com
Website : http://www.chengdurugby.com/index.php
Facebook : https://www.facebook.com/chengdu.pandas

CIBA: Chengdu Badminton Assocation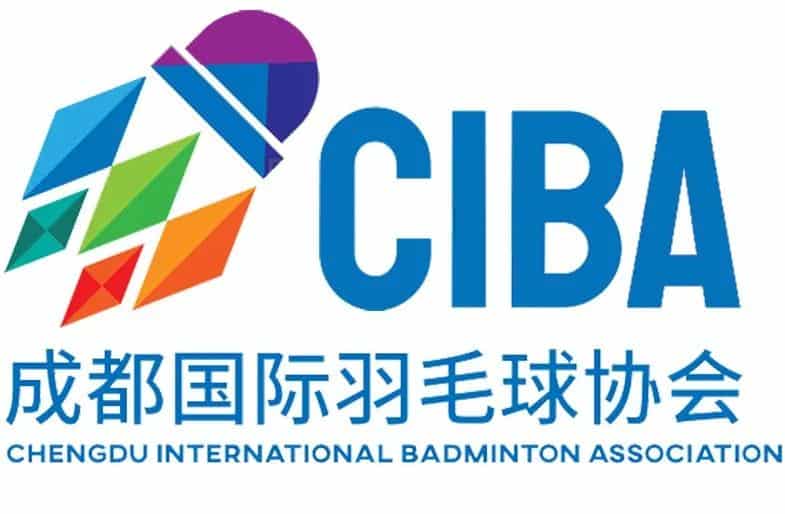 What started out as a casual weekly meet up of training center staff playing badminton, has rapidly become one of the most up and coming sporting communities in Chengdu! Now with the great support of several different organisations and a booming number of participants in the group, Chengdu Int'l Badminton Association arranges weekly meet ups to play the nationally loved sport of badminton. A friendly, diverse group of foreign and local badminton enthusiasts welcome all levels of players. CIBA is also the winner of the Best Sporting Community in Chengdu of 2020!
From the amount of socialites in the group, it has also become a common tradition to unwind together over some food or a few drinks in a near by bar or restaurant post session. Not only is CIBA known for it's badminton sessions, but it has become a social community with loads of other activities as well. Hiking, food tasting, game nights and other activities are just the tip of the CIBA-berg. If you are interested in joining, Connor and Jonathan are the key organizers who would warmly welcome any new comers! CIBA organizes daily sessions at courts close to ShenXianShu (Line 5 & 7) and SanWanYao (Line 7).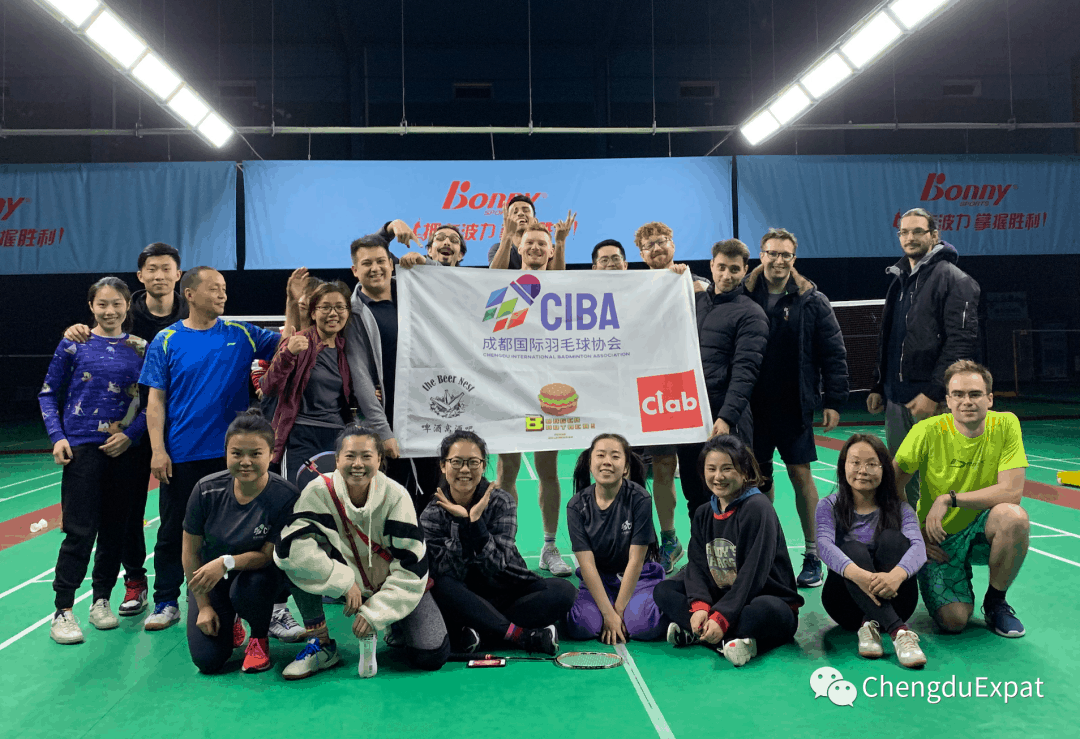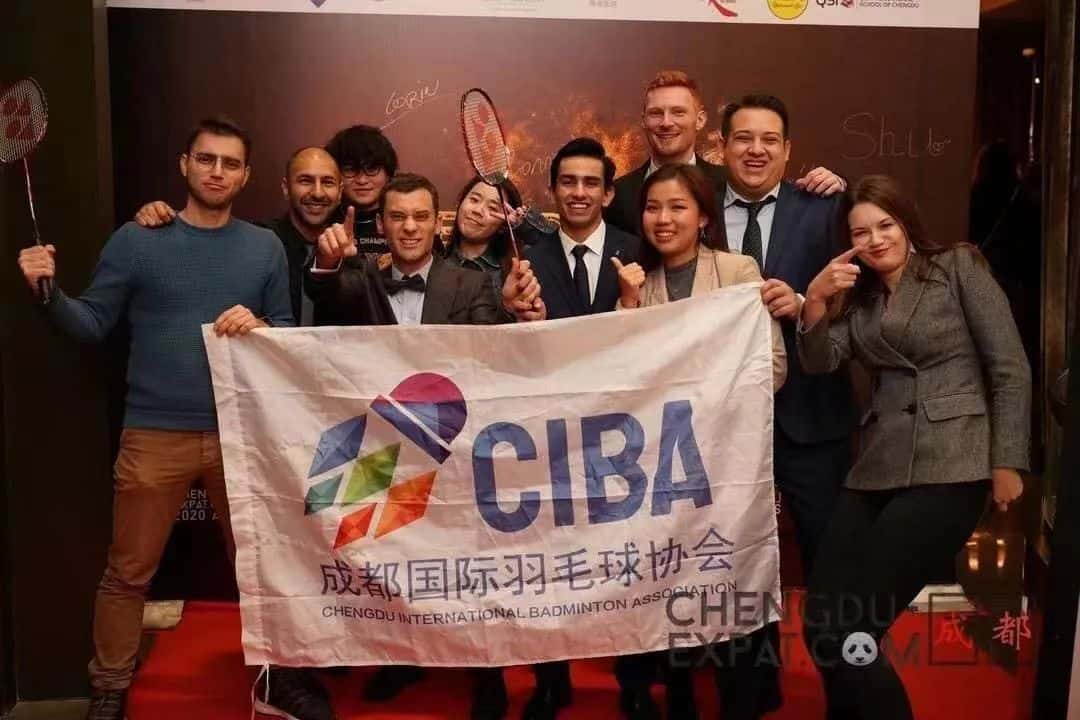 Sichuan Shamrocks Gaelic Football
Gaelic football is one of Ireland"s national sports. The first recorded mention of it in Ireland dates back to 1308. The home of the Gaelic Athletic Association (The GAA) is in Croke Park in Dublin. It is the 3rd largest stadium in Europe and hosts some of the largest live attendance of any field sport worldwide. Gaelic football is mostly played in Ireland but is growing in other countries across the world, including China. The Sichuan Shamrocks was formed in Oct 2019 and is one of at least 6 teams in China. The aim of the club is to have fun while promoting Irish sports and culture in the Sichuan province.
Gaelic football is played on a rectangular grass pitch with H-shaped goals at each end. The game is exciting, fast and skillful. It is played with a round ball and both hands and feet are used to control and pass the ball. There are 15 players on each team. This is a contact sport where a shoulder to shoulder tackle is allowed and knocking the ball out of the other players hands.  No other form of contact is allowed. The primary objective is to score points (ball goes over the goals) or goals.
We currently train men and women's teams on Thursday evenings at 7pm. You don't need any experience in gaelic football to come, train and play.Please contact Mark Dolan, Dani Ryan or just ask Isabel in the Shamrock Pub to find out more or to join the training group.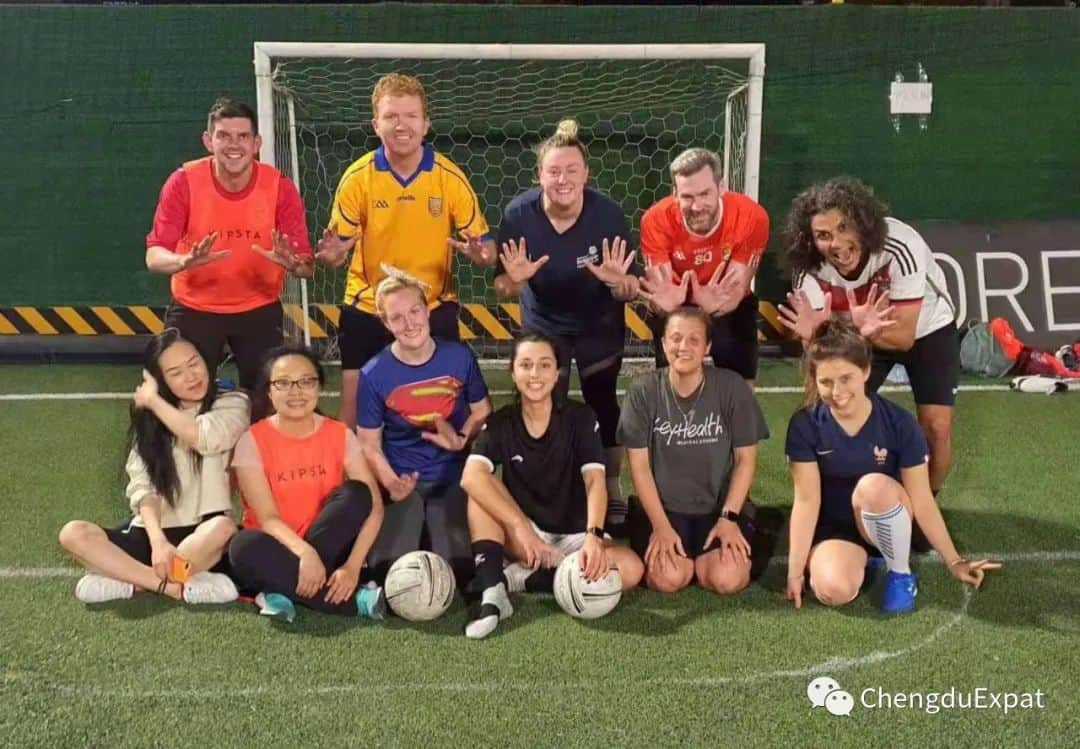 Padel
Padel is a super fun new racquet sport that combines the elements of tennis and squash.  It is becoming the fastest-growing sport in the world and has been attracting more and more celebrity players and advocates. Chengdu sport enthusiasts jumped on the bandwagon and build some great padel courts just behind the Global Center (成都市高新区天府一街桂溪公园西区潘逗国际板式网球中心).
Join our group and find out more information about the game and sign up for weekly games.  We welcome players from all levels and organize introduction classes on a regular basis. Padel is easy to learn (but hard to master), fun, social and accessible to all.
Interested in joining a game? Just join the group and get in touch. No special equipment to play your first game, just shoes with good grip. Looking forward to welcome you.
Sichuan Cricket Club
Sichuan Cricket Club (SCC) is one of the fastest-growing cricket communities in Chengdu. Although many other clubs have been established in the past several years, it was only four years ago that the cricket-playing community was established in Chengdu. The cricket lovers of Chengdu are the main motivation behind opening the club, we have organized cricket events for many years here. We have enjoyed many big cricket tournaments with great success, and hosted many other friendly series at universities with the keen internest of expats and their love for cricket. This encouraged us to establish a professional club for hardball cricket.
ACES Tennis Club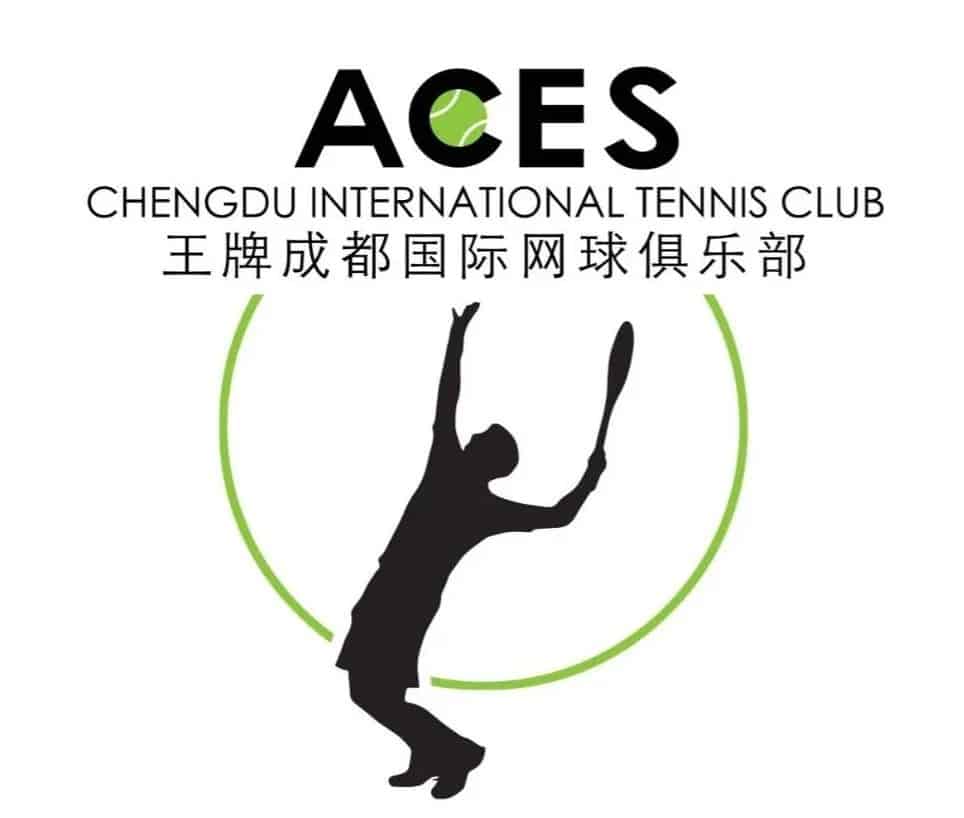 Aces tennis club is the biggest international tennis club in Chengdu.  It was created in 2016 and is still going strong. With members from every continent in the world Aces is a great way for Expats and locals to get together for a spot of tennis, as we English like to put it!
The club runs twice weekly club nights, on Monday and Wednesday evenings, usually at 高新网球中心. As well as this we run a twice yearly competitive (but fun) ranking ladders, taking into account match scores in that time, with prizes being giving upon its conclusion. We run at least 2 club tournaments per year and were really happy to hold the Inaugural Chengdu Aces Davis Cup last year. We hope to do it bigger and better this year.
With qualified tennis coaches being members of our club too, there is something for everyone, from beginners to advanced players (though take it easy on my second serve please)!
If you are interested in tennis, here are some contact details:
Tom Dale – 19141988910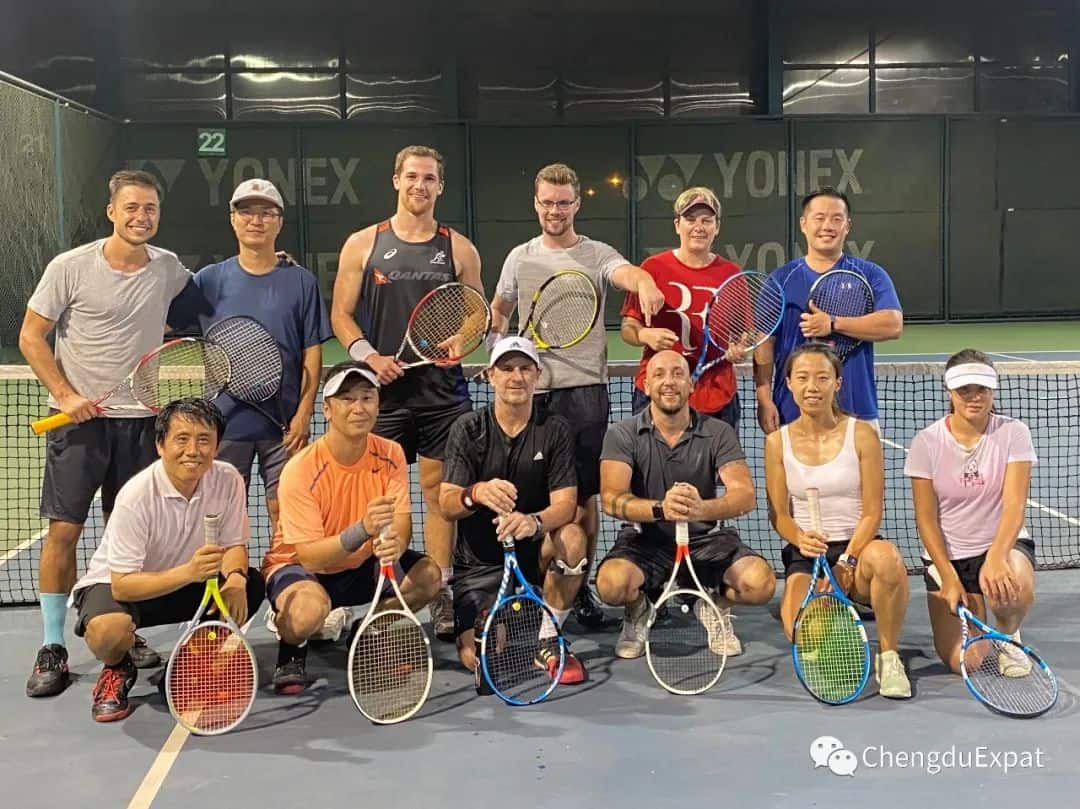 Basketball
Chengdu Basketball is Back! We are a growing community of mixed ability players, welcoming all who want to "have a try". We're not exclusively foreign, so you can make some great local friends. As a growing community we have only one open session of 5v5 each week, Tuesdays 8-10pm, usually somewhere around the city centre. Spaces are limited each session to support more playing time to get your money's worth. As we grow, we're hoping to get some taking an active role in our community and looking to host several more open runs of 5v5 on different days and different times! Looking forward to growing Chengdu Basketball with you!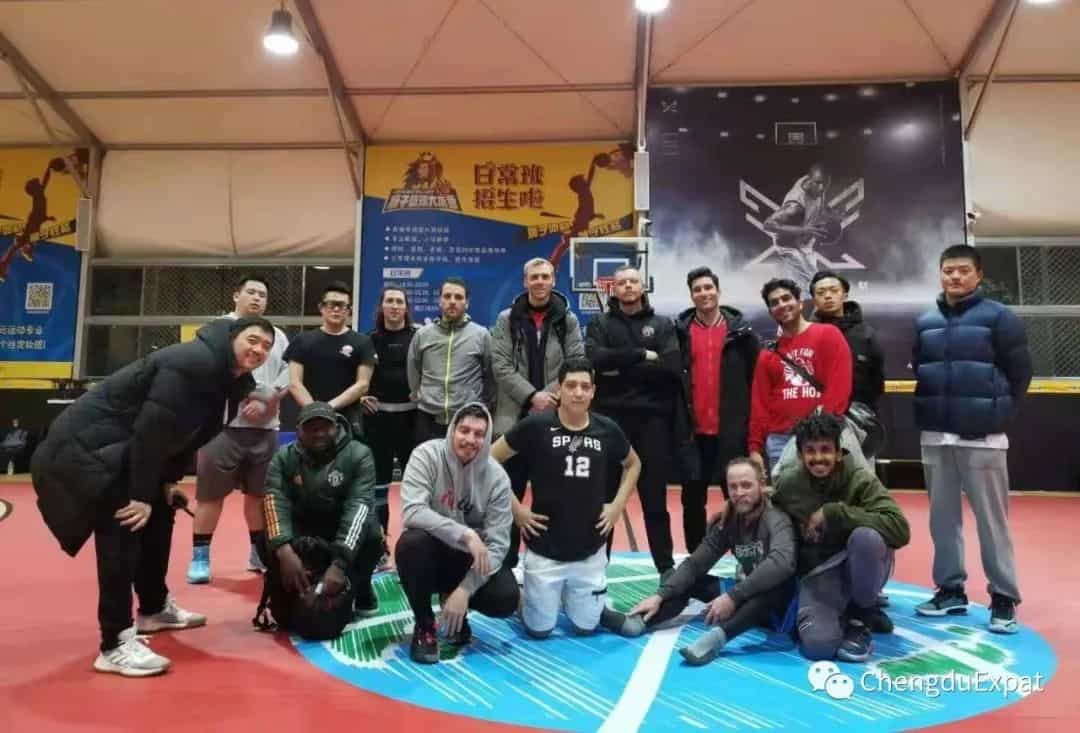 Cycling
The Chengdu cycling scene is three communities overlapping and going out together to have fun all over town. For the more casual cyclist we have events like the "Full Moon Ride" or the increasingly popular "Babes on Bikes" where everyone is a babe. We usually take a scenic tour around the city with a sound system, good tunes, with some stops for drinks until we return to the original bar to enjoy the night! The community is growing, so we'll be increasing what we do as we get people supporting us!
For the road racer we've got the more competitive Chengdu Chain Gang a mixed gender and mixed nationality crew, who sign up for races and have weekly rides. Shortest weekly ride is around 52km otherwise weekend rides look 80-120km long with a 25-40kmph pace. "If you're down to train hard, push to new levels, and pull for the team, hit us up and see what we're about."
Wild West China Tours also operates some cycling trips when the weather is better. With a support vehicle you're able to explore more on two wheels with moderate to medium level difficulty. On most of the trips, Jeremy even throws in a whole BBQ experience. Not free, but super cool.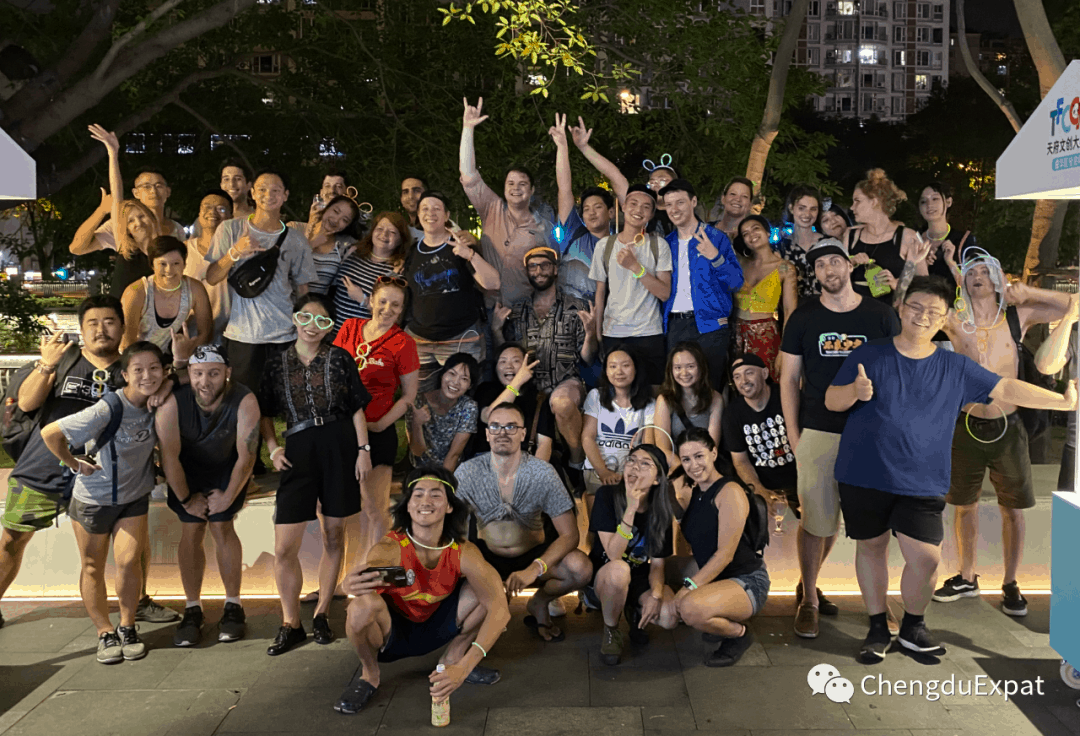 Frisbee
Two frisbee communities made it on our radar. The first one, CD Ultimate Frisbee, is a group for folks looking to play a casual game of ultimate frisbee while having fun. We often play at the Guixi Eco Park next to the Global Center 环球中心旁边的桂溪生态公园. Come by for a warm-up toss followed by a 7-on-7 game to 20 points (halftime break when the first team reaches 10 points). We organize games in our group chat, often either on the weekend or a weeknight.
The second one, Chengdu Ultimate Frisbee Association was first started in 2008 with some fun pick-up games. Team Feipanda was officially launched in 2010 with the first ever Chengdu ultimate frisbee hat tournament. At the start of 2014, team Feipanda travelled all over China and Southeast Asia for tournaments. We organize at least two game each year in Chengdu (200+ players) and attend 2+ open tournaments each year in other parts of China and overseas. We ranked top 5 in China and 1st in Southwest China. Our official members had the privilege to help coaching and start Chengdu University, Shude Middle School, Southwest Jiaotong University Ultimate Frisbee Team, and others. Our aim is to promote this sport in Chengdu and eventually attend the Championship at the China Open. We are a fun group of people who really love this sport and are friendly if you become a regular attendee 🙂 In the summer time when there's more daylight we have easy pick up games on Wednesday at 18:00 at Sichuan University Huaxi Campus. Every Saturday, we start our training at 14:00 and scrimmage from 15:30 till 18:00. All levels are welcome on both Wednesday and Saturday. Our Saturday game has two separate fields for both advance players and beginners with coaches on both sides to help you improve.
Football
Interested in a relaxed Sunday evening kickabout? A little older, less confident or can't commit to playing for team every week? If so, maybe we are the group for you! Set up 18 months ago, the 'Gentlemen's Footy Federation' has organised a game every Sunday with some more competitive 5 a side tournaments thrown in when weekly sign-up rates are high enough. Keeping things as relaxed as possible we welcome players of all ages and abilities the opportunity to come along for some exercise, to meet some new people and enjoy the beautiful game. Weekly sign-up sheets go up on Mondays for Sunday's game so join the group, get your name down and come along and try! Scan the QR or contact Ed by adding wechat account edpower.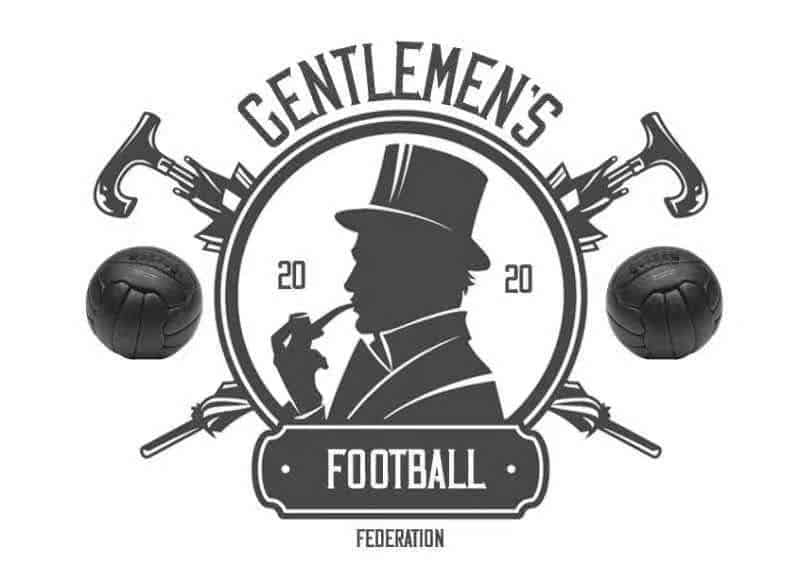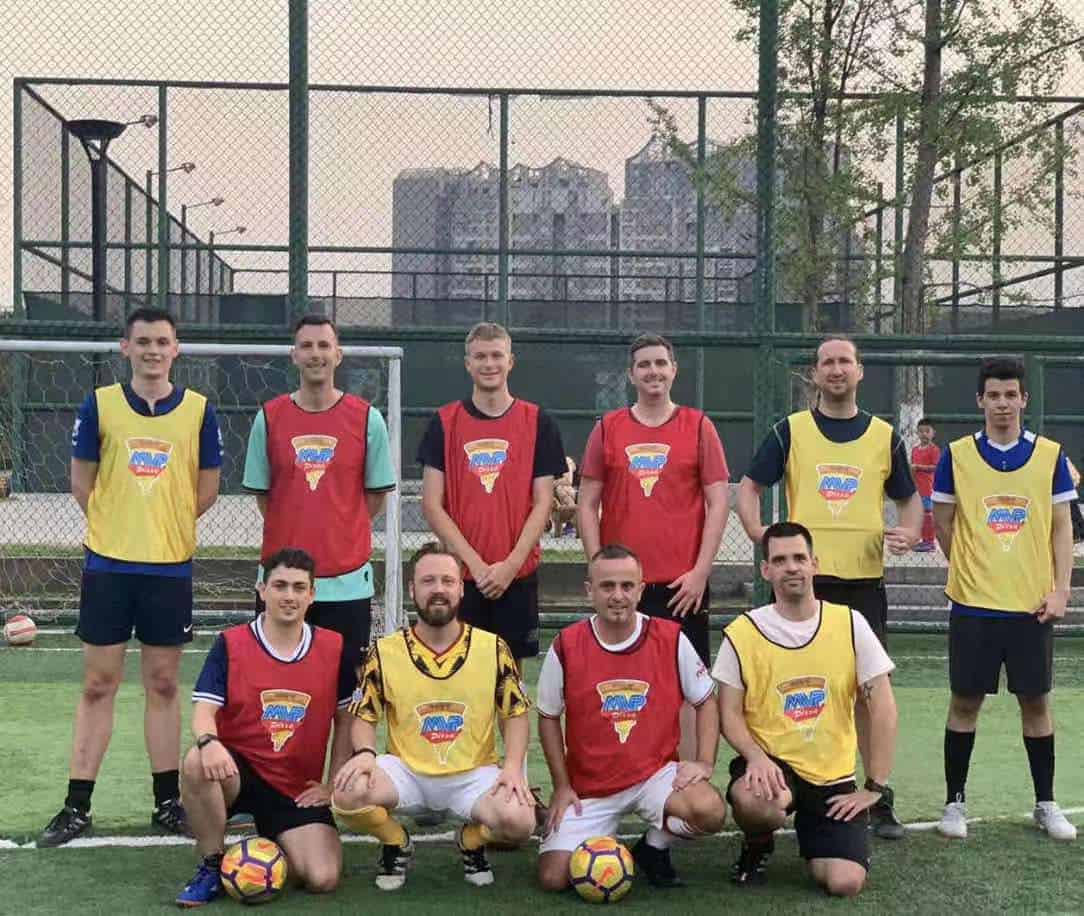 ---
How to join one of the communities
Scan below to Chengdu-Expat's personal account
+ tell us which sport you are interested in.
Don't forget to quote SPORT so we can accept
👇