Burgers! Burgers! Burgers!
If you eat meat it's more than likely that you love chomping down on a good burger every once in a while. I am a self-confessed carnivore. My love for meat and all things that come in two slices of bread compare to few things; a mothers love for her child, Shakespeare's love of a summers' day and that creepy obsession that Steve Jobs had with apples.
What makes a good burger?
Good sourced meat that is well seasoned and not overcooked.

Cheese that bites back!

Extra toppings…meat topped with more meat is possibly the best thing ever

Lastly, a bun that is as durable as The Great Wall and doesn't disintegrate like a wet piece of paper after the first bite.
So here's the rundown of some of our favourite places to get a burger in Chengdu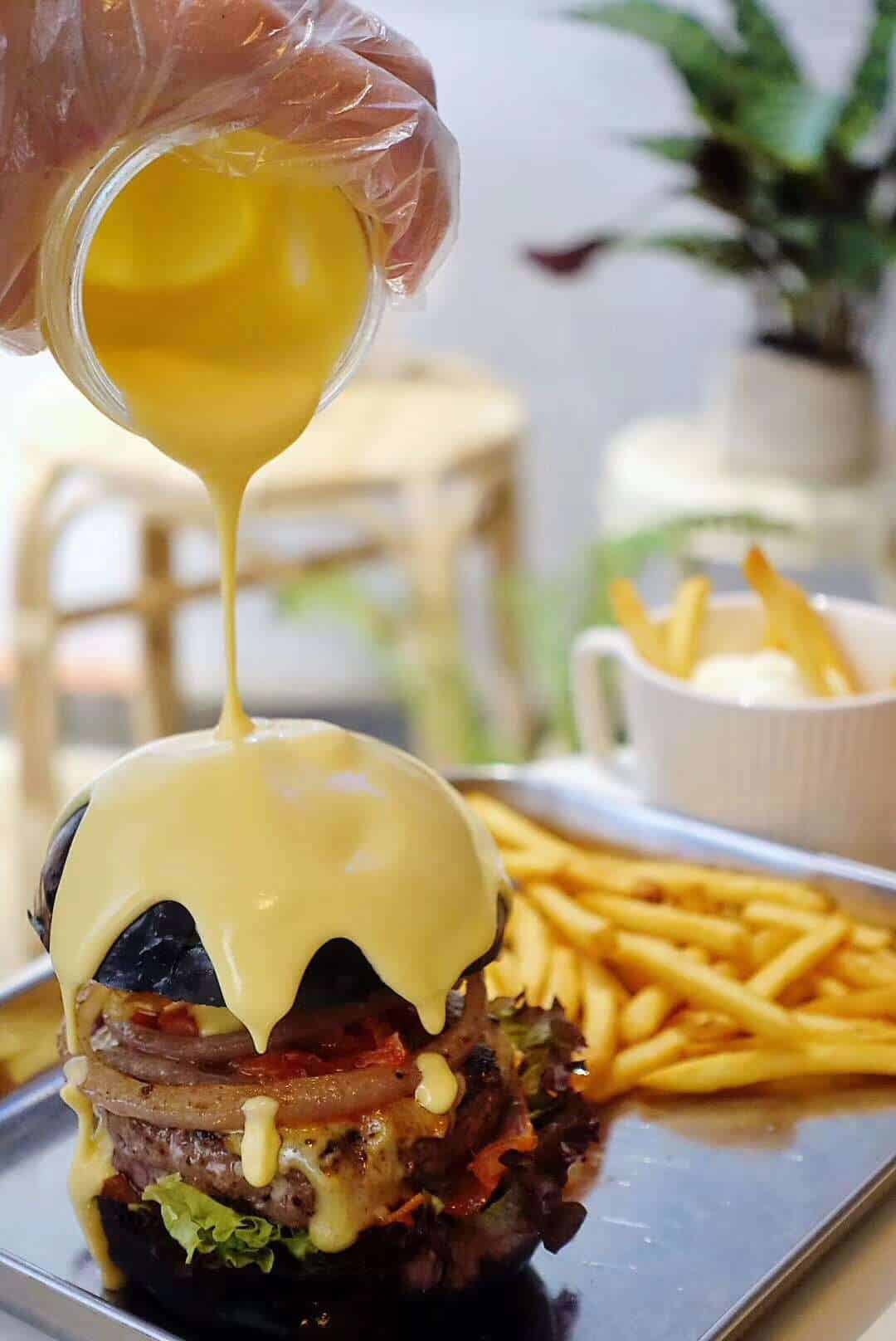 This Aussie burger restaurant has everything you need, from classic burgers to loaded fries, to their fully-loaded special 'The Aussie' burger. We especially liked their crispy chicken.
Address 1

22/9,1F, Tongzilin South Road (next to Iron Pig BBQ), Wuhou District
武侯区桐梓林南路9号附22号 (铁猪美式烤肉旁边)
Address 2

2F, Blue Carribean Plaza, No.143, Kehua North Road, Wuhou District
武侯区科华北路143号蓝色加勒比广场二楼
Most people living in Chengdu have heard of Blue Frog thanks to their happy hour(s). Located in the centre of the city at Taikoo Li, Blue frog is a bar/grill that offers a wide range of burgers among other dishes. You're guaranteed to find something to keep your taste buds happy and if you go on a Monday, you can take advantage of the buy one get one free deal. You are required to buy a drink with each burger to take advantage of the deal but it's definitely worth it. Go during happy hour (4-8), where you get buy one get one free on drinks, and take advantage of two deals instead of one.
💴 RMB 70-118 /burger- Fries included.
Monday Deal – Buy one get one deal
 📍 1307 & 2308, Sino-Ocean Taikoo Li, No.8 Central Shamao Road, Jinjiang District
锦江区中纱帽街8号太古里1307&2308
Opening Hours: 10am-12am (Monday-Thursday); 10am-1am (weekends)
I like Tim's! The people there are friendly and they serve great food at reasonable prices. I've had their burger twice and really enjoyed it! I'd probably have had a lot more if it wasn't as far from my house. They burger brings a solid beef game with a smoky taste, good cheese, toppings, and a bun that doesn't take any s**t. They do a deal every Wednesday night that offers free draft beer with any burger bought… I mean, what more do you want?
💴 RMB 48-72/burger- Fries included
 Wednesday Deal- Free unlimited beer 
 📍 No 7 Building C, Poly Centre, No. 1 JinXiu Road, Wuhou District 保利中心C 坐7号
Tel: 028-87407066
Opening Hours: 9.00-12.00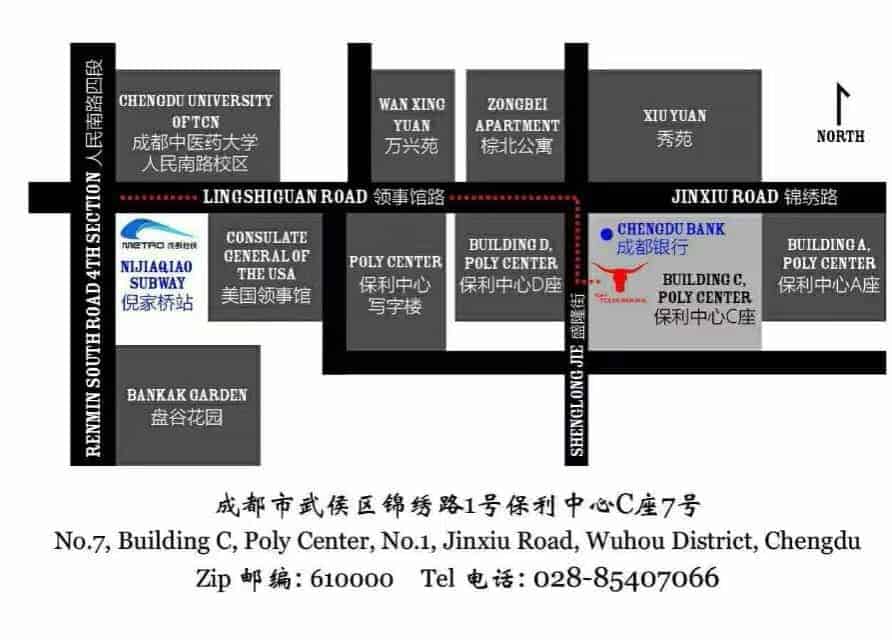 This is one place I feel I have to mention. Peters is a name known and loved by many, often for their margaritas, but guess what? They sell food too and on their new menu they offer two burgers. The good old Texan burger which I've had many times and a new Wagyu beef burger which I've yet to try! I'm always happy with the peters burger and usually left in a bit of a food coma after one. The burgers come with a side of fries and along with the other food on the menu are reasonably priced. It is getting warmer out there! It's almost time to head down to margaritaville…Woo hoo!
💴RMB 52-65/ Fries included 
 📍 Locations throughout Chengdu
桐梓林店最热之一
Address 1: Fenghuayuan, Middle Tongzilin Rd., 桐梓林中路风华苑, 85143227;
Address 2: 2/F, China Post Savings, Dadi Xinguanghua Plaza, 50 South Guanghuacun St. 光华村南街50号大地新光华广场中国邮政储蓄2楼;
Address 3: 3/F, Galleria Mall, 99 Shengheyi Rd. 盛和一路99号凯丹广场3楼, 65978998
Address 4: 406-407, 4/F, MixC Mall, Shuangqing Rd. 双庆路6号华润万象城4楼406-407号, 86307466;
Address 5: B1, Global Center, 1700 North Sect. of Tianfu Ave. 天府大道北段1700号新世纪环球购物中心B1楼麦当劳旁(近乐天百货), 65188518
Shake Shack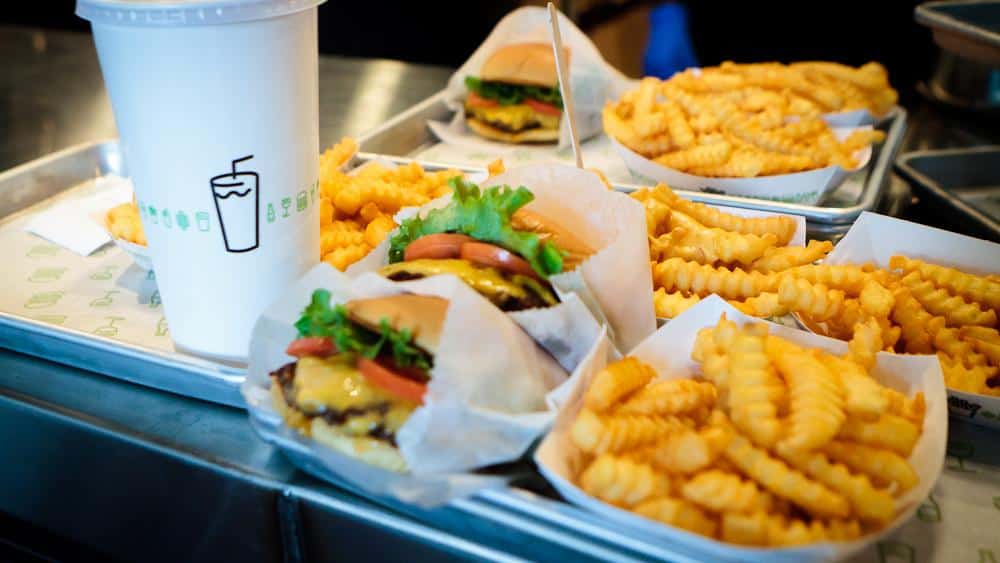 Despite the heartbreak they didn't go hard on local flavour – the burgers we tried are delicious. The 'Shroom burger is definitely one of, if not the best veggie burger in the city, and the Barbecue Burger packs a nice bit of heat. There's only so many burgers 2 people can eat in one sitting, but we'll be back for the Dark Meat Chicken Burger, and a shake.
💴 RMB Around 80/burger
📍 
Address:
Jinjang District, Sino-Ocean Taikoo Li Chengdu
8 Central Shamao St., 1F No. 1302&2322b
锦江区中纱帽街8号成都远洋太古里东里一层1302&2322b号店铺
Opening Hours: 
Daily, 10am – 10pm
---
Morgans is a premium steak house located in Tongzilin that also carries some other options on their menu to appeal to a wider audience and one of those options is a burger. Now, I haven't had the pleasure of trying it yet as I always have my steak goggles on, but if it's half as good as the steak…well, enough said! Truth be told, I will probably never try this burger, because I can't tear myself away from the steak! Let us know if you've tried it in the comments section below!
💴 RMB 100/person-Burger and sides
RMB 240/person-Based on steak
摩根扒房
📍 Shop 5, No.9 Tongzilin South Road
武侯区, 桐梓林南路9号附5号
Other budget options for a burger and a drink to accompany it are Commune , Wow Bar, Helen's and the newly opened which is located in the Soho building.
Shout Out
Home Plate BBQ Chengdu has a menu with several different burgers, but I haven't had the chance to check them out yet. I also like McDonalds in Raffles City because sometimes you just want to feel dirty, plus they have a top notch French fry game! This is the only McDonald's I've found in Chengdu that has a very high rotation of customers while continually serving fresh food and not stock piling to meet demand. Take your pick! 
Located in the former Bookworm, Great Leap is another welcomed addition to the Chengdu craft beer scene. With around 30 beers on tap (20 of their own, 10 guest beers) and a full menu including their flagship burger, this place won't disappoint.
Opened in 2010 in Beijing, their beer proudly incorporates traditional Chinese ingredients and boasts flavors and aromas unique to the Middle Kingdom. They set out with the goal of brewing world-class beers, and now it's their goals to put Great Leap beer in the hands of as many people as possible, both in China and around the Globe.
💴 RMB 55-75/Burger- Fries included
📍2-6, East Yujie St., 28 Sect. 4th, South Renmin Road.
人民南路四段28号玉洁东街2号附6号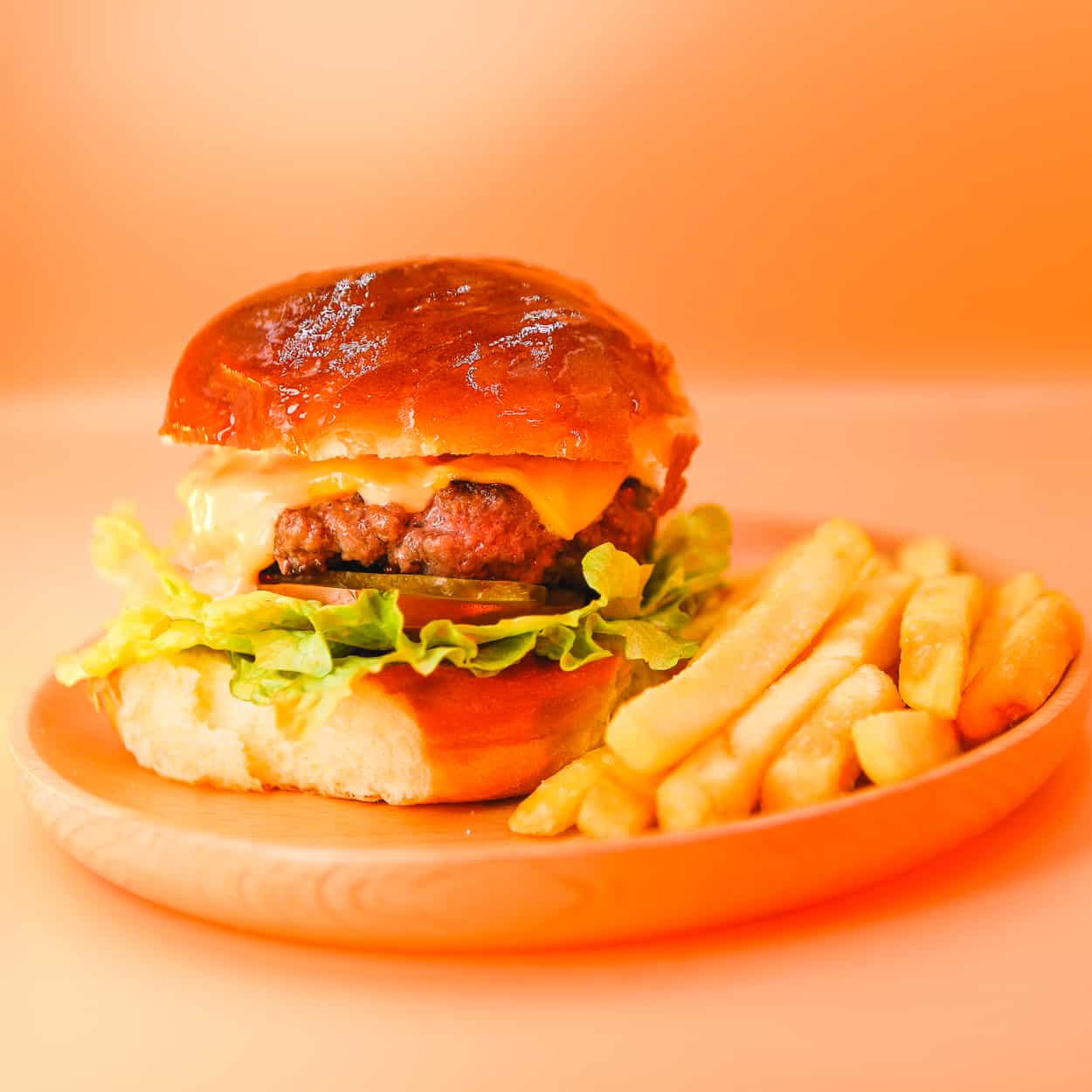 Opening hours: 11:30-9:30. Closed Tuesday.
Address: #140, No.5 Gonghecun Wangjiang Rd., Wuhou District.
成都市武侯区望江路街道共和村5号附140
Burger G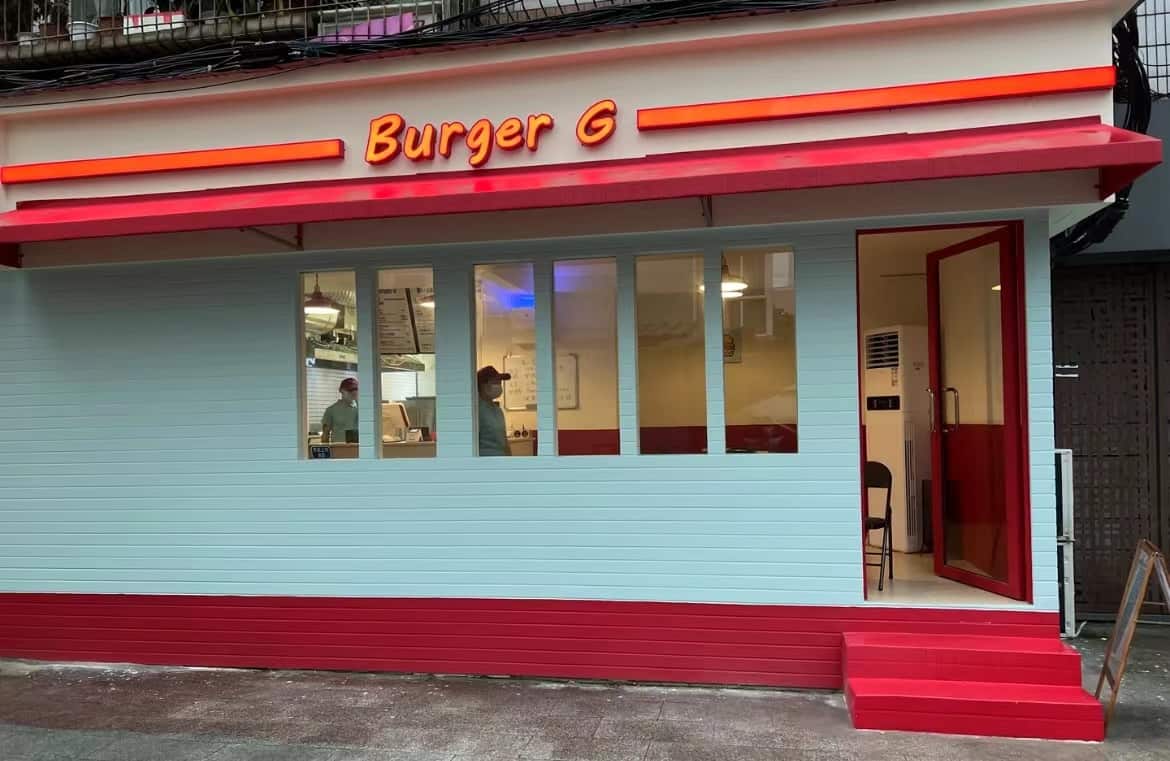 Address:
No. 80, Qinglian Upper Street (close to Lan Kwai Fang)
青莲上街80号
Opening Times:
11:30am-10:00pm
Tel.:
028-61321686