Recently official sources announced that foreigners in China can obtain an internationally recognized, bilingual Certificate of COVID Vaccination. 

HOWEVER after extensive research, we found that this COVID certificate isn't available in the majority of cities at this moment, but you can obtain it for OTHER vaccines you have received. 
At the time of publishing this article, the city of Dongguan seems to be the only exception to this where this certificate is obtainable. International Travel Healthcare Centers in several cities do currently offer a more simple, bilingual record of COVID vaccination history.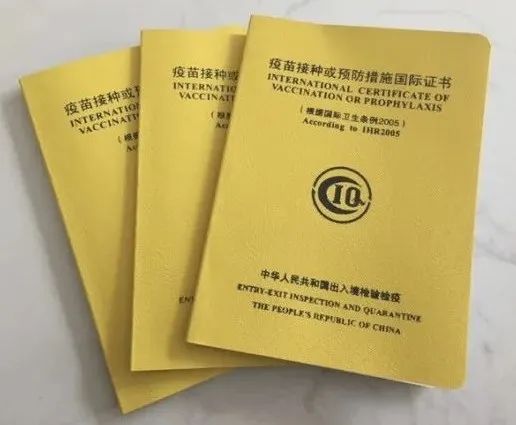 Your Yellow Pass To Freedom?
Whether you plan to travel when the borders open or just want a bilingual record of your COVID vaccination, it seems China is slowly starting to issue an International Certificate of Vaccination (疫苗接种或预防措施国际证书) for foreigners. The vaccine certificate contains your photo, name and personal details and records of the dates and brand of the vaccine you have received.
If the person entering or leaving the border does not carry the Yellow Book, the border health and quarantine officer has the right to refuse his/her entry or exit, or even impose compulsory quarantine measures on him/her.
Therefore, for those who go abroad for private purposes, they not only need to have a valid passport, a valid visa, and a certified notarial certificate, but also need to go to the local health and quarantine department for health checking and vaccination, and get the Yellow Book — International Certificate of Vaccination or Prophylaxis.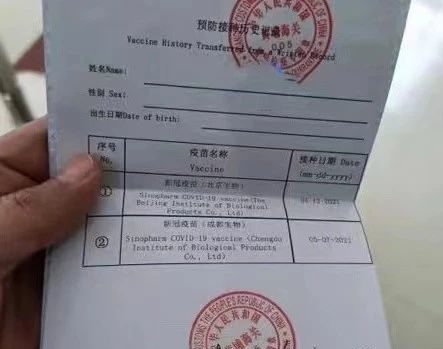 Image of International Certificate of Vaccination for COVID issued in Dongguan
Our research today found that this specific certificate has been around for many years – to note if you have had other vaccines; including yellow fever, cholera, tetanus, hepatitis B, rabies, and meningitis – amongst others.
At this moment, the yellow book seems to only cover COVID vaccines given in Dongguan, but not yet in other cities. We've contacted several International Health Centers and they don't issue this document for COVID vaccine yet. It is likely to change soon. What most of them are able to provide is a simple, bilingual record of COVID vaccination history, like the one for Chengdu below: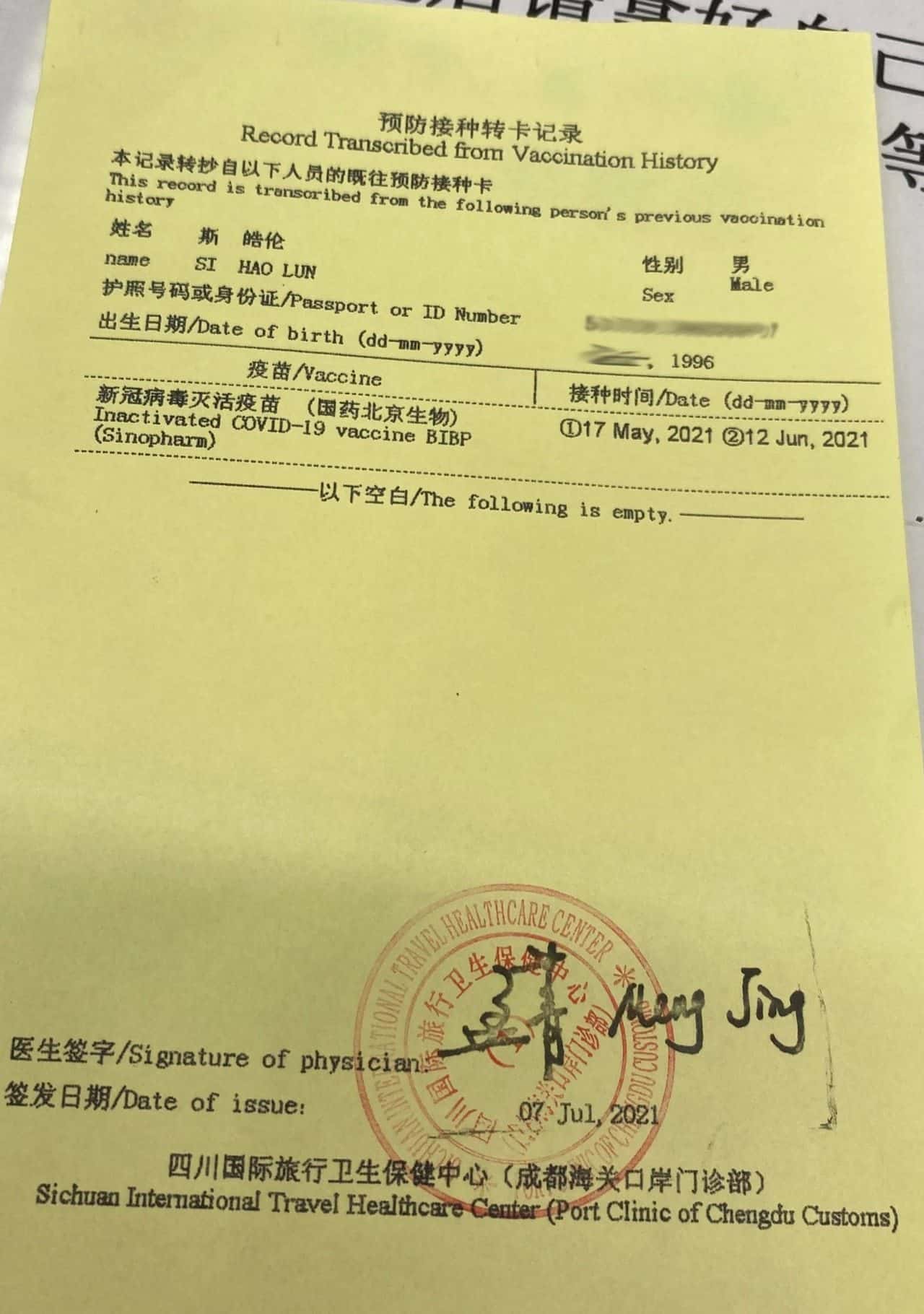 COVID Vaccination History obtained at Sichuan Int'l Travel Healthcare Center
Image: Chengdu-Expat
 How to apply
To submit your application, prepare the documents and take them to the International Travel Health Center (国际旅行卫生保健中 ) in your city to apply.
To get the location of the International Travel Health Center in your city, search "国际旅行卫生保健中" in WeChat, Baidu, or any other search function.
List of International Travel Health Center in major cities: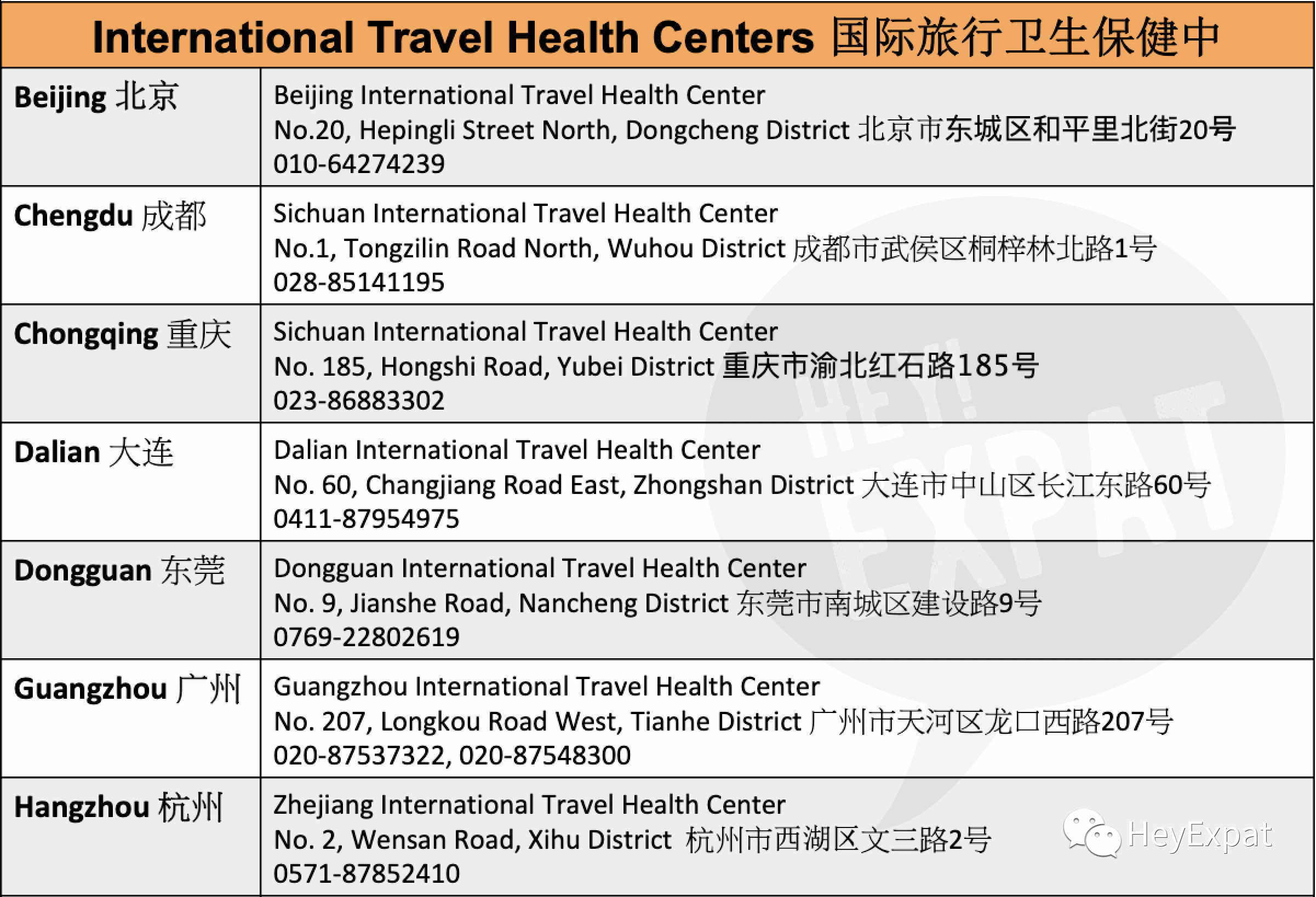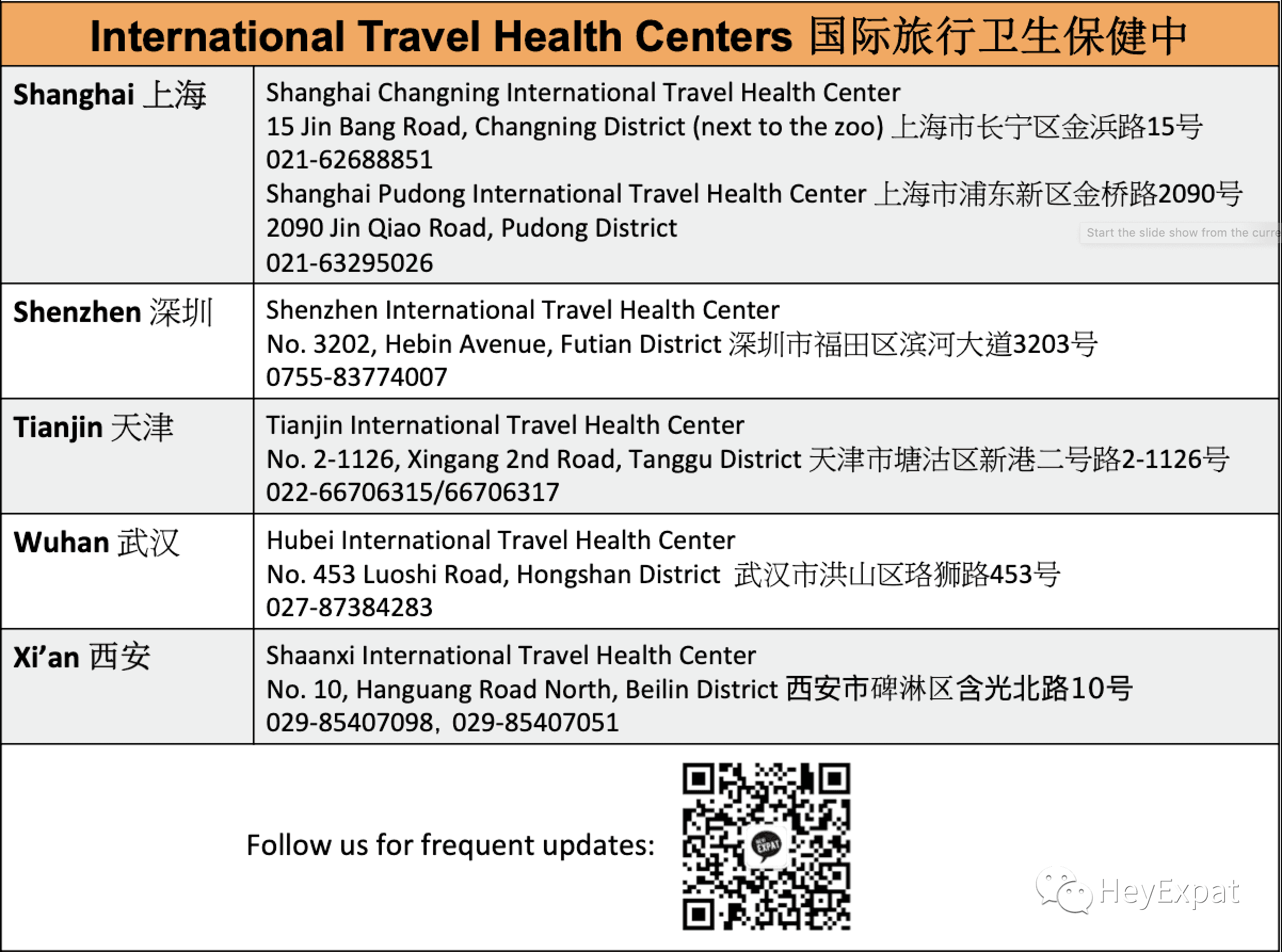 The details provided are based on our online research. 
Please double check over all above details before you go.
 Application documents and costs
To apply for the International Certificate of Vaccination, the following documents must be provided:
-Passport (original and copy)
-Vaccination papers
-2 x ID photos
Note: Patients with physical illness might have to provide a diagnosis certificate from the hospital
Cost: Approx. 60 RMB
 Some Advice 
It's highly recommended to ask a Chinese friend contact the International Travel Health Advisory Network and ensure you have the correct information and guidelines.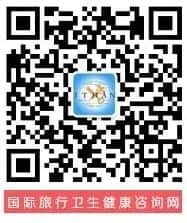 Guys, that's a simple vaccination book but international one. Normally vaccines like japonese encephalitis, rabies, etc, are registered in that book for people who travel. You can have it in all countries not only in China. It's international. The only thing is if you have it you can register the COVID vaccine there. The Chinese Sinovac's vaccine is not recognised yet by EMA (Europe) but its recognised by WHO. EMA is reviewing Sinovac's tryouts to see if they finally approves it. And you can still travel to Europe with Sinovac. You just can't travel now o UAE. I think in no longer than one month EMA will approve sinovac.
 Uses of the Certificate
This certificate can be used for:
(1) Upon entering the port of the destination country, it shall be inspected by the quarantine personnel of the port.
(2) When applying for transfer of identity from overseas.
(3) Doctors could also check the certificate if hospitalized abroad.