Deal of the Week: X-Mas & New Years Raclette
Followers of Chengdu-Expat WeChat receive a weekly special deal on a great product or service in Chengdu, available every Monday.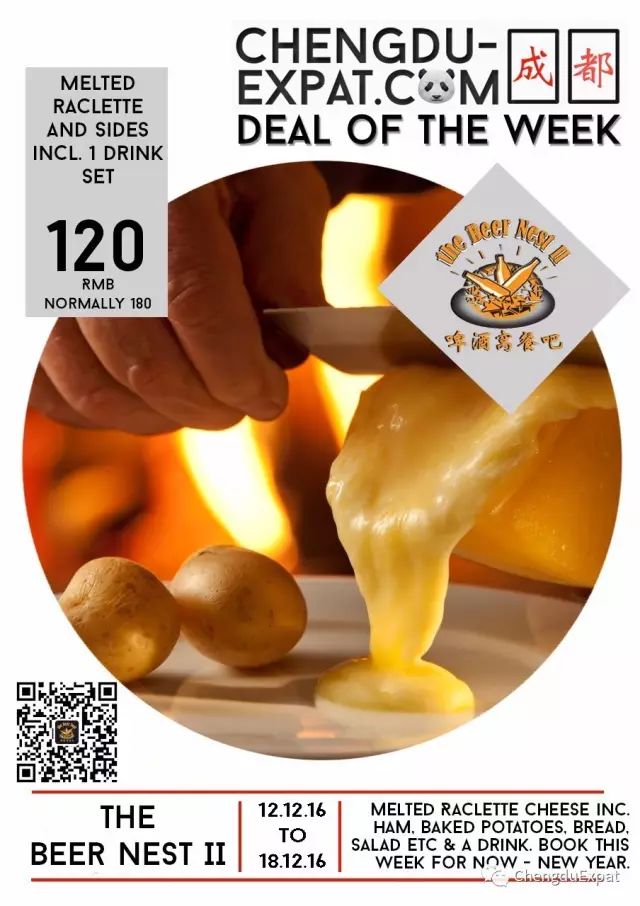 The Beer Nest II are offering a Christmas Special of Artisan Raclette melted straight onto your plate with with potatoes, ham, fresh bread, salad. It also includes a selected drink.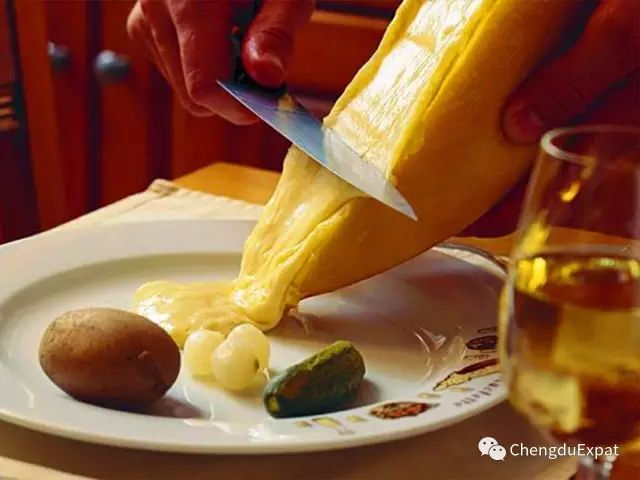 Raclette is a Swiss hard cheese that is traditionally heated and melted onto your plate – and served with range of salad and sides. The Beer Nest II is offering this artisan experience to celebrate the festive season with your friends (min. 4 person). If you book this week you will pay only 120RMB per person and can reserve any time until New Years Eve. This is normally 180RMB
Please RSVP by scanning the WeChat below. The reservation must be booked this week to claim the deal – but the offer can be used any time until New Years Eve – minimum of four people. Limited offer.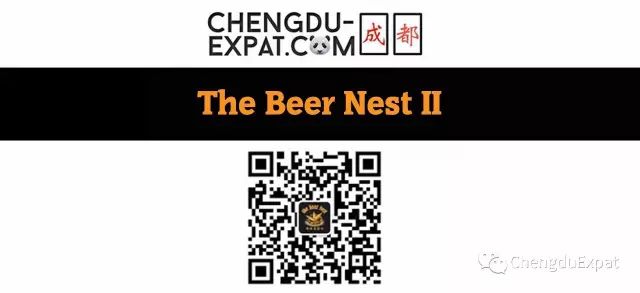 The Beer Nest II is the younger brother of the Beer Nest I near the Poly Centre. It is a comfortable and cosy venue with a covered outdoor seeint area. Enjoy a large selection of draft beers, combined with tasty food. There are daily specials and promotions. Open from 12pm till 2am. Kitchen open until Midnight.