Followers of Chengdu-Expat WeChat receive a weekly special deal on a great product or service in Chengdu, available every Monday.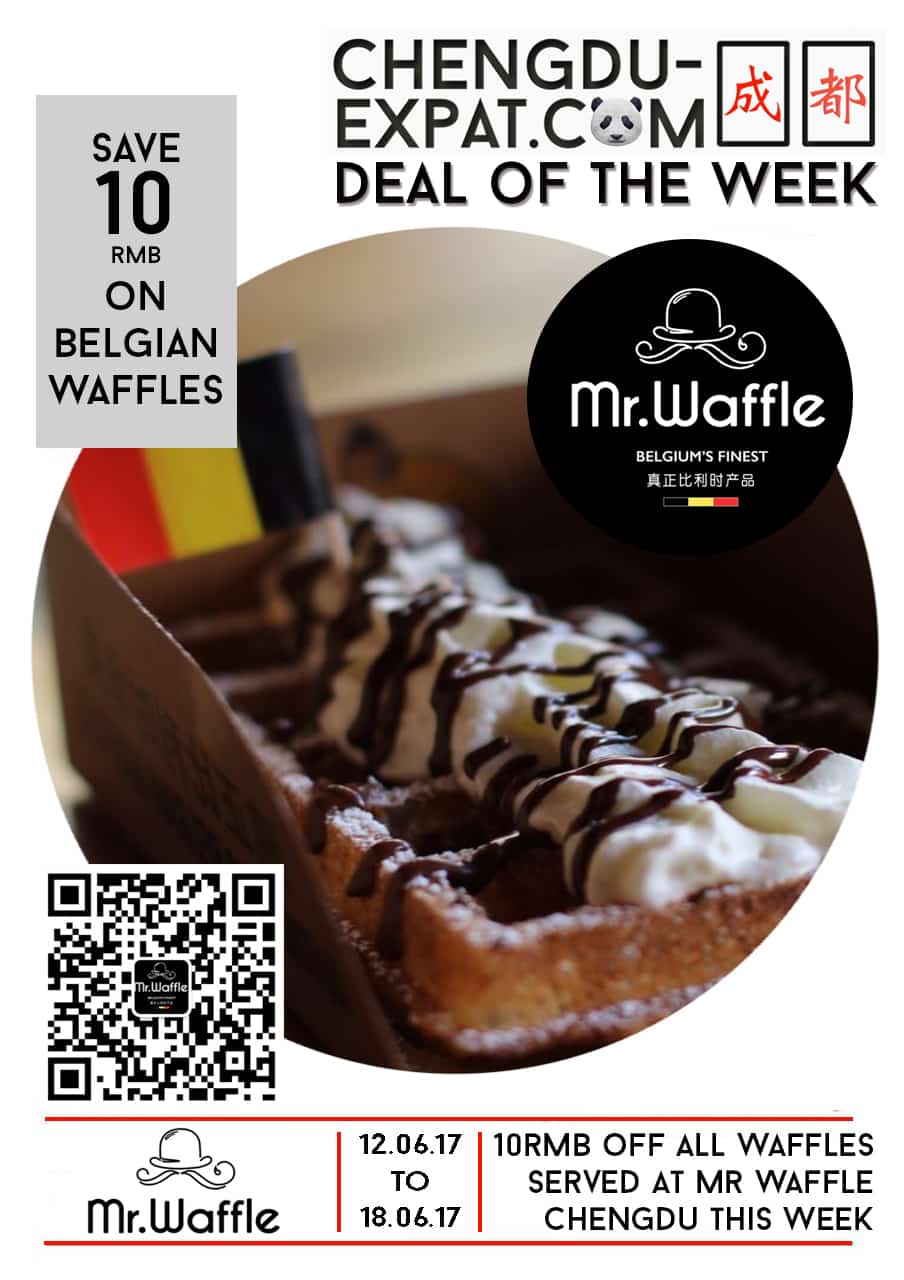 This Week:
Mr. Waffle makes fresh, handmade, authentic Belgium waffles and
are offering 10RMB off all waffles this week with Deal of the Week: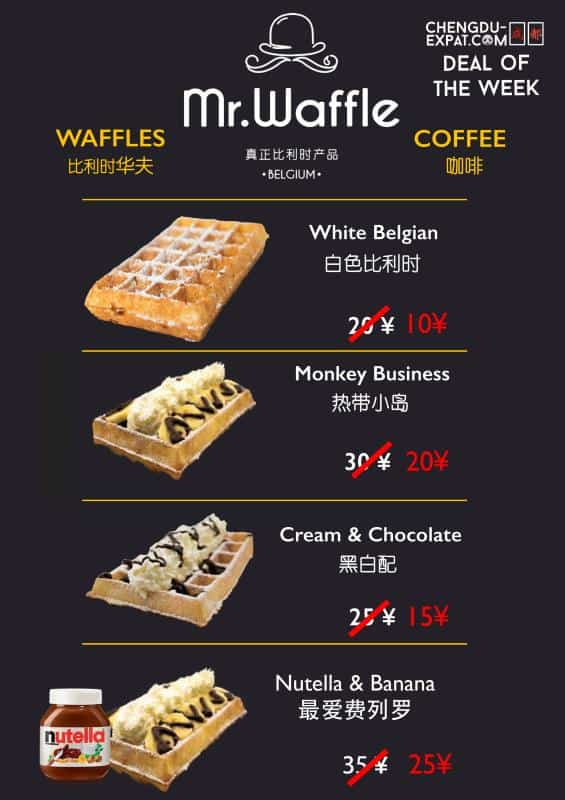 They have four different toppings to compliment the waffles and serve them alongside Nespresso coffee and Belgium beer. Please note, this offer cannot be used in conjunction with other deals.
Mr. Waffle Chengdu is inside The Beer Nest I, 34-7 Jinxiu Road
(Across from the Poly Centre)
啤酒窝1店, 武侯区锦绣路34号附7号 (棕北国际楼下)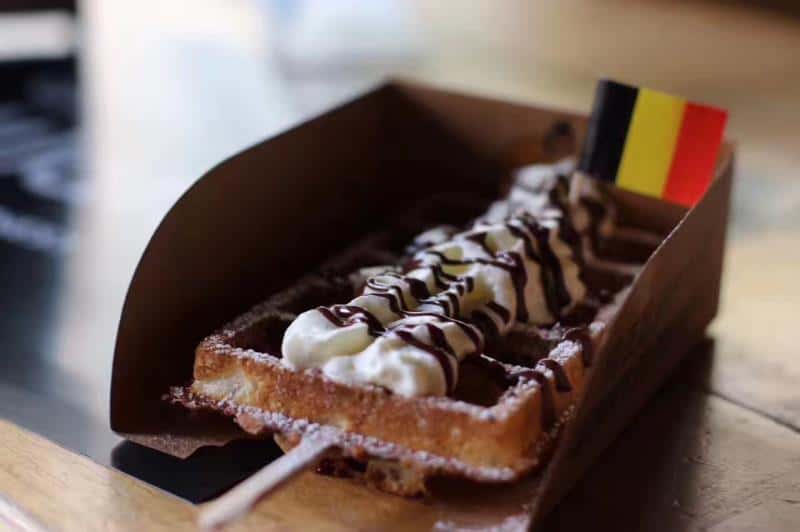 Waffles are available from 2pm until midnight daily. The deal can be claimed any time between then.
Scan below for more questions or more information⇣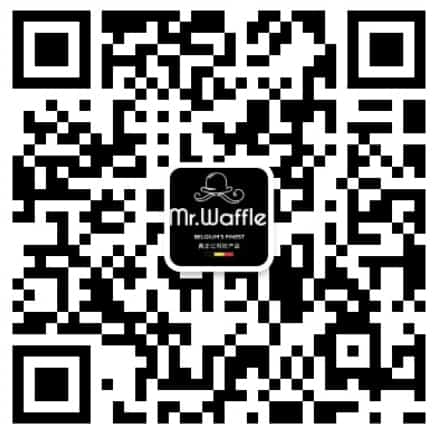 Originally founded in Shanghai 2013, the Authentic Belgian Waffle Brand Mr. Waffle has opened its first Branch in Chengdu.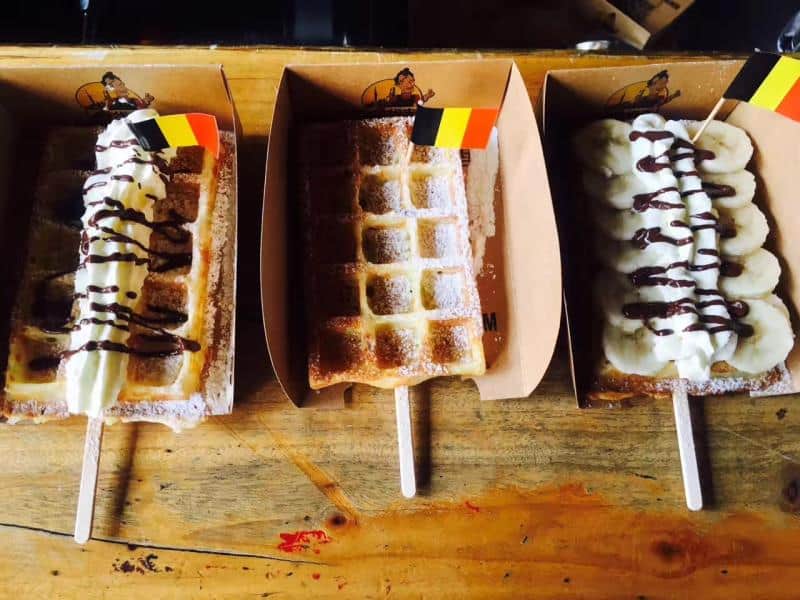 All waffles are handmade with great care and high quality local and imported ingredients, all following century-old Belgian recipes.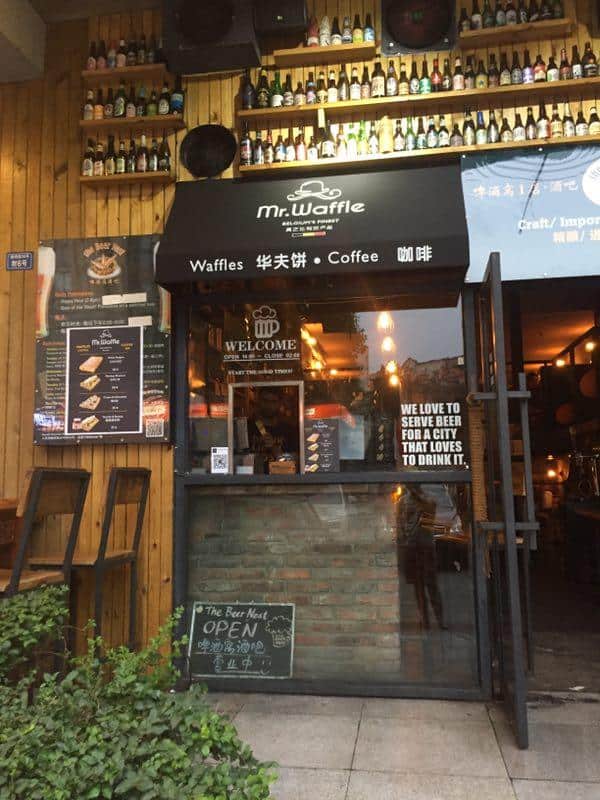 No shortcuts are taken; everything is prepared the real authentic and natural way, without any preservatives or other artificial additives! Nespresso Coffee and Belgium beers can also be enjoyed on the premises.